From neighborhood "char chaan teng"s that are still popular to this day, to modern coffee shops popping up all over Macau, there's no denying that coffee brings people together. The world loves coffee and Macau is no different! Here are the best spots in the city to get caffeinated and also catch up with your buddies. We've separated these coffee shops by areas, so you don't need to worry about being on Macau side and meeting your friend on the island.
-TAIPA SIDE-
Quarter Square
(See featured image above)
A trendy and artsy coffee shop/showroom in Taipa Village, Quarter Square is a place for like-minded people to rest and savor the moments. Visitors are usually greeted by their "PR director"–Copper the Frenchie–the owner's four-legged friend and inspiration to one of their coffee drinks, the Copperccino, that's slightly sweetened and extra foamy.
Their house blend is made with beans from Ethiopia, Panama, Nicaragua, and Brazil. Espresso brewed with this blend is the one to come back for. Besides their coffee and Copper, Quarter Square is famous for the friendly people working there. The staff is always happy to explain the difference between various coffee beans they serve and help you to choose yours. While you sip your Copperccino, take a look around as they often have interesting merchandise by various designers, as well as cool art on the walls.
Opening hours: Monday–Saturday, 11:00am–7:30pm; Sunday, 12:00pm–7:30pm
Quarter Square 89 Largo Maia de Magalhães, Taipa Village, +853 2857 6914 / +853 6290 5138, www.facebook.com/quartersquare, www.instagram.com/quartersquare

Lamgo Coffee & Roasting
A small coffee corner in the same Taipa Village square as Quarter Square, Lamgo Coffee doesn't have much to offer except for outstanding siphon and espresso coffee. Siphon coffee dates back to the 1800s and some people describe it as the most theatrical. When this method was invented, coffee aficionados believed that boiling kills the taste, so they started experimenting with pressure, temperature and glass bowls. As a result, a vacuum coffee maker was born and it is still used today.
There is no sitting area inside, but with the cozy and quiet Largo Maia de Magalhaes right outside it's not a deal-breaker. The walls of the small coffee shop are covered with various certificates of coffee craft proving the exceptional skills of Lamgo's baristas–not that you would need that extra proof after tasting their coffee. Lamgo's house blend is arabica with a hint of acidity, a bit sweet and bitter. Exiting the coffee shop, check out the gigantic mesmerizing vacuum coffee makers, a true museum-worthy exhibit.
Opening hours: daily, 12:00pm–5:00pm
Lamgo Coffee & Roasting Largo Maia de Magalhães, Taipa, www.instagram.com/lamgocoffeeandroasting

Common Table
Many locals know Common Table as a nice spot to get together with friends for a laid-back breakfast or lunch. However, this Taipa cafe happens to serve some of the best coffee in the city, mainly thanks to the talented and precise barista Vida. The blend of Brazilian, Colombian, and Yunnan beans creates a balanced, rich-flavored coffee. Try their Project 19 coffee latte, a perfectly balanced Ethiopian blend with a double espresso and 55-degree steamed milk. There might not be a large selection of coffee beans here, but if you are looking for a nice place to eat and a decent cup of coffee, consider Common Table. We dined here and loved it! Read our review on Common Table's menu options here.
Opening hours: Tuesday–Sunday, 8:00am–12:00am, closed on Mondays
Common Table Shop A, Nova City, Avenida de Guimarães, Taipa, +853 2885 6601, www.facebook.com/commontablemacau, www.instagram.com/commontable.mo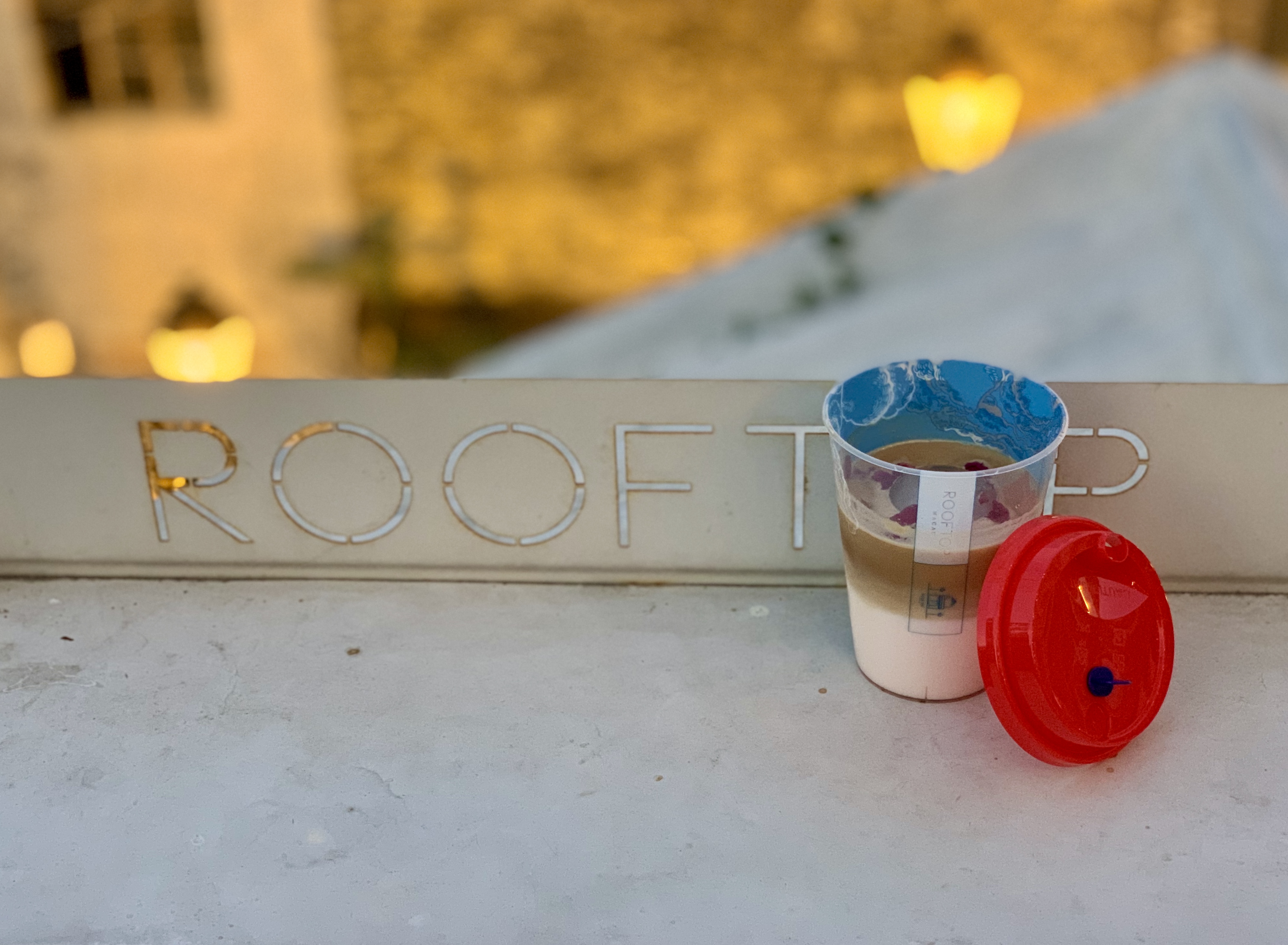 Rooftop Macau
Rooftop Macau has great coffee, plus amazing views to Taipa Village's center! Sit on their rooftop–hence the name–and enjoy a relaxing moment with one of their coffee-based drinks, which include this rose latte we had. They also sell espresso, cappuccino, regular latte, among other classics. Try it out and you won't regret it.
Rooftop Macau 49 Rua Correia Da Silva, Taipa Village, +853 6563 3133, www.instagram.com/rooftopmacau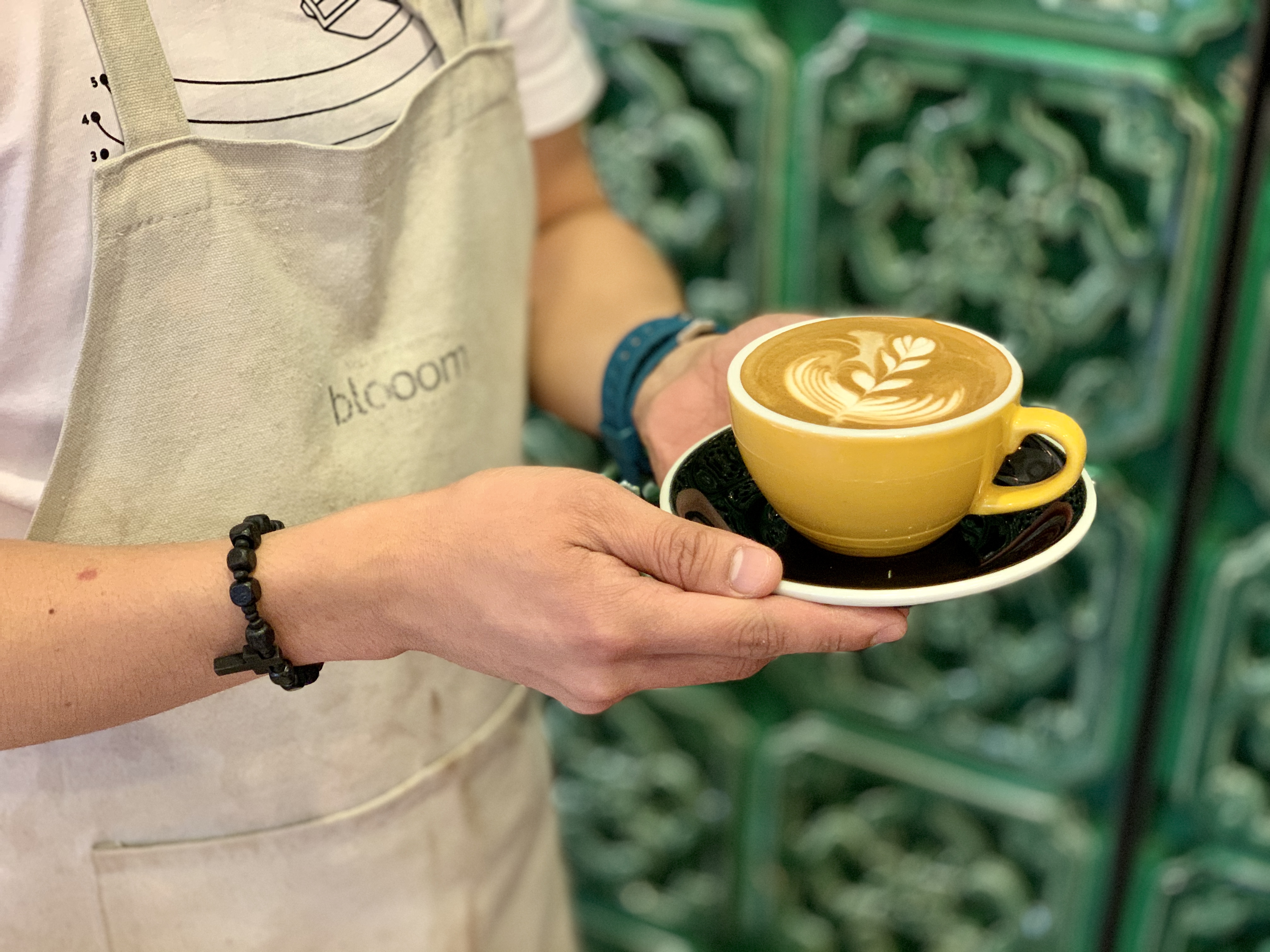 Black by Single Origin
Sharing its space with Harley-Davidson shop, this coffee place has everything you'll ever need for a quick caffeine fix, especially when good, locally brewed is what you're looking for. Black makes its drinks with Blooom coffee, which is local and brewed in Macau. You can have all-time favorites like cappuccino, espresso, mocha, lattes, among other choices. Ideal for those looking for a takeaway cup. You can also sit at the counter and sip from their beautiful china!
Black by Single Origin 79 Rua De São João, G/F A, Taipa Village, www.taipavillagemacau.com, www.facebook.com/blackbyso
Munch by Quarter Square 
If you are familiar with the quality that Quarter Square in Taipa Village provides, do not hesitate to visit their new coffee corner at Ocean Plaza. Finally, there is a spot for Ocean Gardens residents and those of us who often stop by the area to start their day with an aromatic cup of steaming coffee. It is located in the middle of the plaza and besides coffee drinks, there are home-made cakes, and cookies, as well as kombucha and stylish merchandise. They serve their takeaway coffee in eco cups which are biodegradable and certified compostable.
Munch by Quarter Square Plaza Oceano R/C E, 522-526 Av. dos Jardins do Oceano, Taipa, +853 2857 6914, www.facebook.com/munchbyqs, instagram.com/munchbyqs
-MACAU SIDE-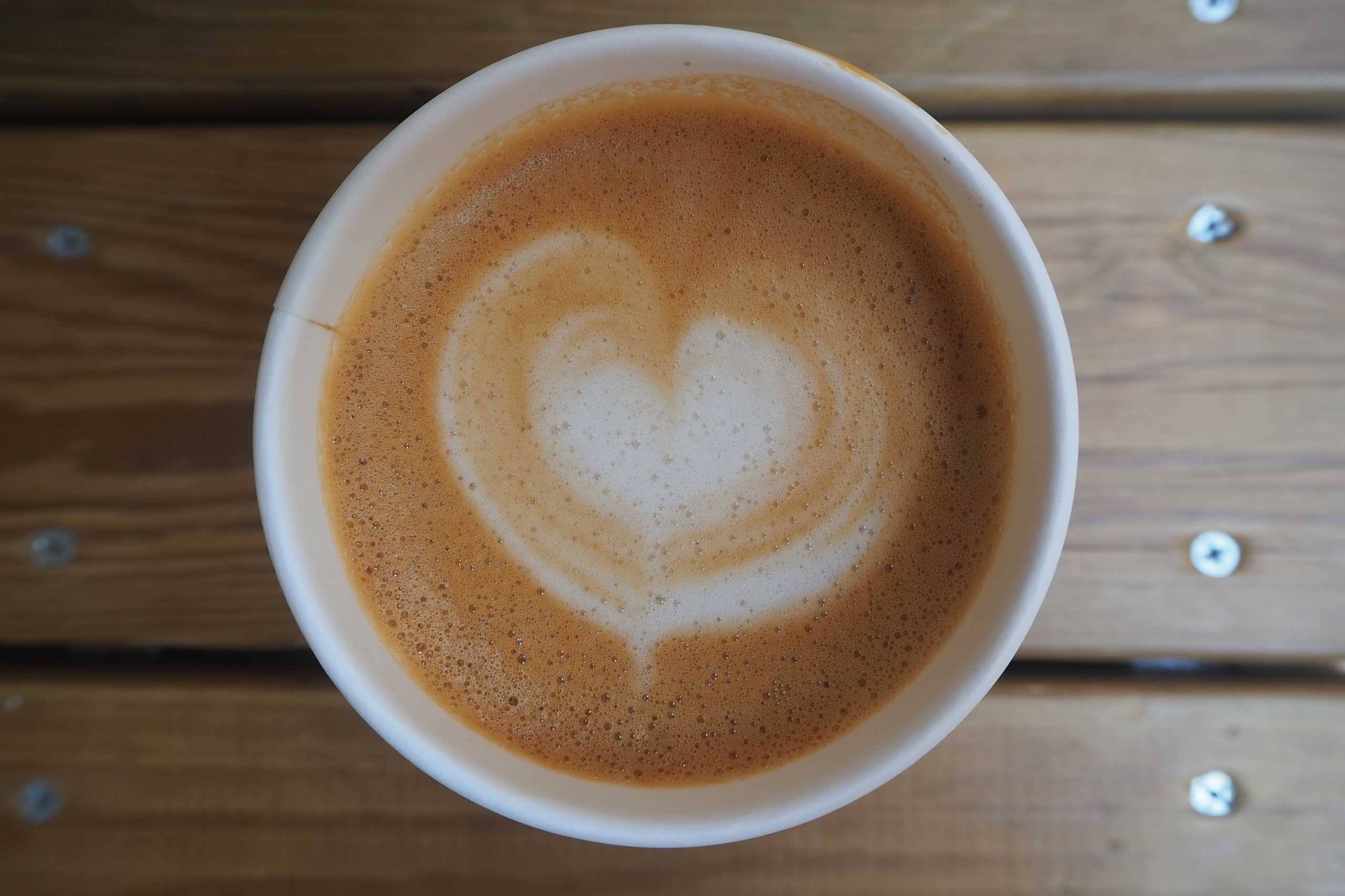 Pace
Tucked in one of Macau's oldest and (now) trendiest alleys, Pace's menu includes different coffee beverages, tea, and homemade fresh cookies. This is an ideal spot to chill at if you are looking to get away from the city's chaos while remaining in its center. Pace's coffee comes from local roasters, Blooom, and it's a combination of Ethiopian, Brazilian and Indian beans. An important element here is their oat milk option–an increasing trend of combining oat, rice, soy, or almond milk with your favorite coffee beverage. Non-dairy options can be quite difficult to find in Macau but this coffee shop has it! Prices range between MOP $25 (for a short black) to MOP $48 (for an iced mocha).
Opening hours: Daily, 11:00pm–7:00pm
Pace 49 Rua dos Ervanários, Macau, +853 6238 0391, www.instagram.com/pace_macau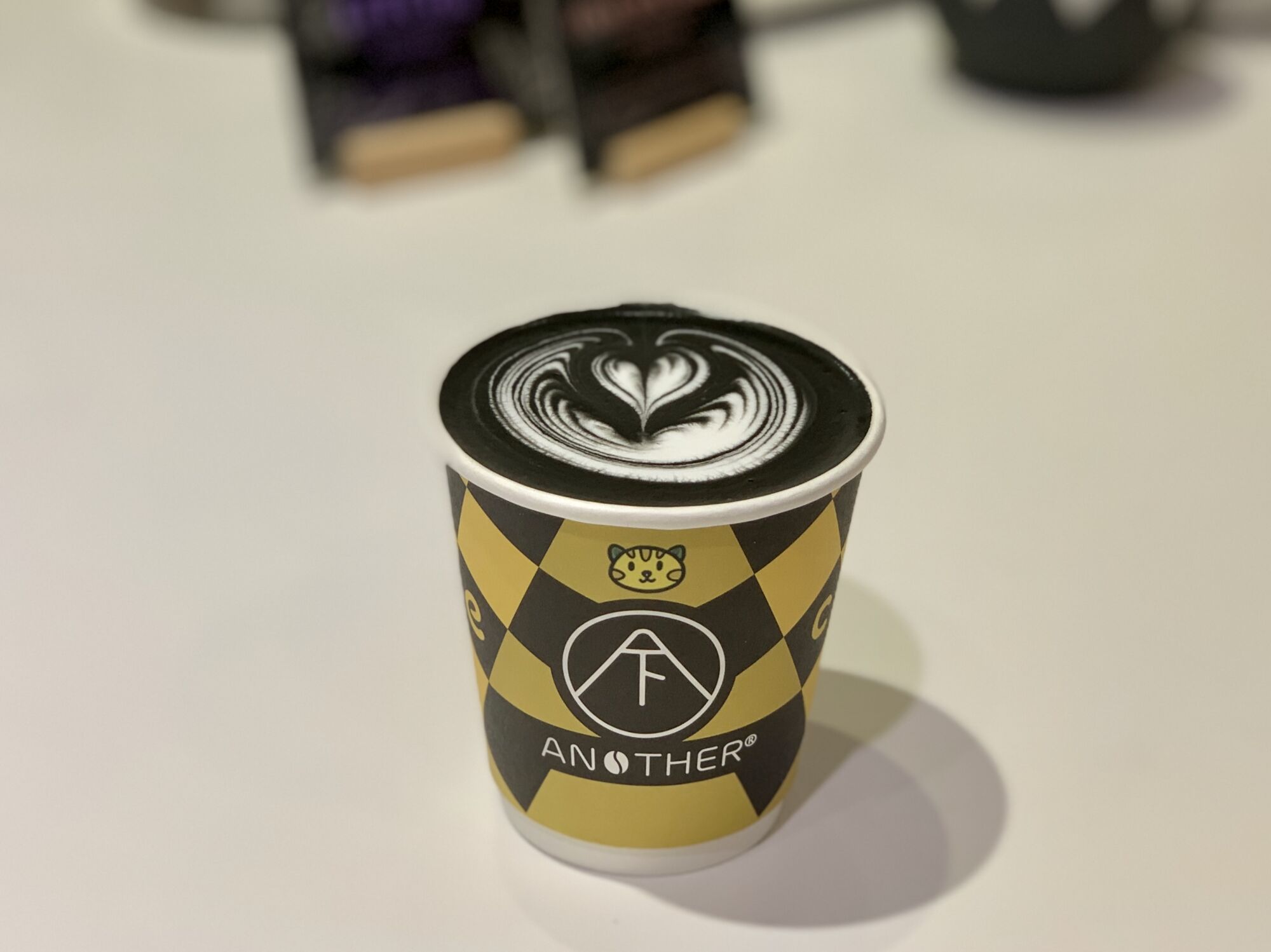 Another Coffee
With this very interesting charcoal coffee late, Another Coffee is a great choice when looking for a quiet, yet modern and hip spot to hit for coffee. With lactose-free options available–oat milk and soy milk–we went for the latter. With just the right amount of coffee, this beverage is balanced, warm to the stomach and the coolest to shoot because of it's original color. This café's coffee comes from Colombia, Brazil and Ethiopia and it's roasted in-house. With two shops in the Macau peninsula, Another Coffee stores were designed by MO-Design, a local design company responsible for several cool projects in town and abroad. The second branch is set in Rio Hotel, close to the Macau Polytechnic Institute.
Another Coffee 14 Rua Bispo de Medeiros, Macau +853 6826 6001, www.facebook.com/anothercoffeemacau
Rio Hotel, Shop 6, Rua Luís Gonzaga Gomes, Macau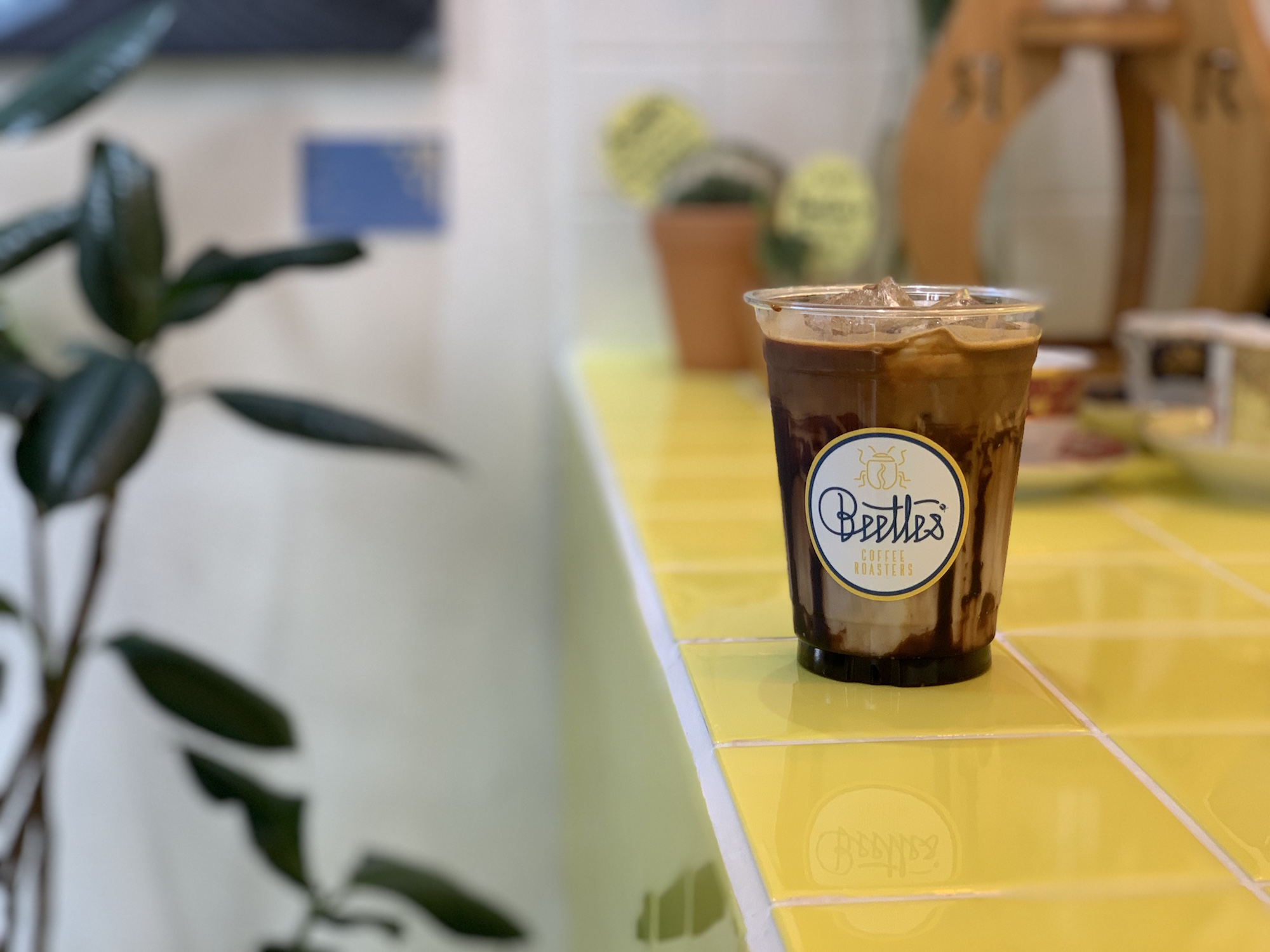 Beetles Coffee Roasters
Tucked away in quiet and hip Calçada do Amparo–close to Rua dos Ervanários–is Beetles Coffee Roasters. Roasting beans from Ethiopia, Brazil, and other exotic corners of the world. We went for the iced rock salt hazelnut chocolate latte–super fresh, with a touch of sweetness because of the chocolate and a very soft salty pinch due to the salt rocks they put in the hand–but there are classics such as espresso, long black, flat white and cappuccino and innovative recipes like café yuanyang, "dirty", matcha latte and others tea-based: caramel cappuccino, passion fruit soda ice tea and more.
Opening hours: Daily, 12:00pm–7:00pm
Beetles Coffee Roasters 8 Calçada do Amparo, Macau, +853 6566 6568, www.facebook.com/beetlescoffee
Also read: Rua dos Ervanários: Old Macau is Around the Corner
Also read: Calçada do Amparo: Macau's Secret Colorful World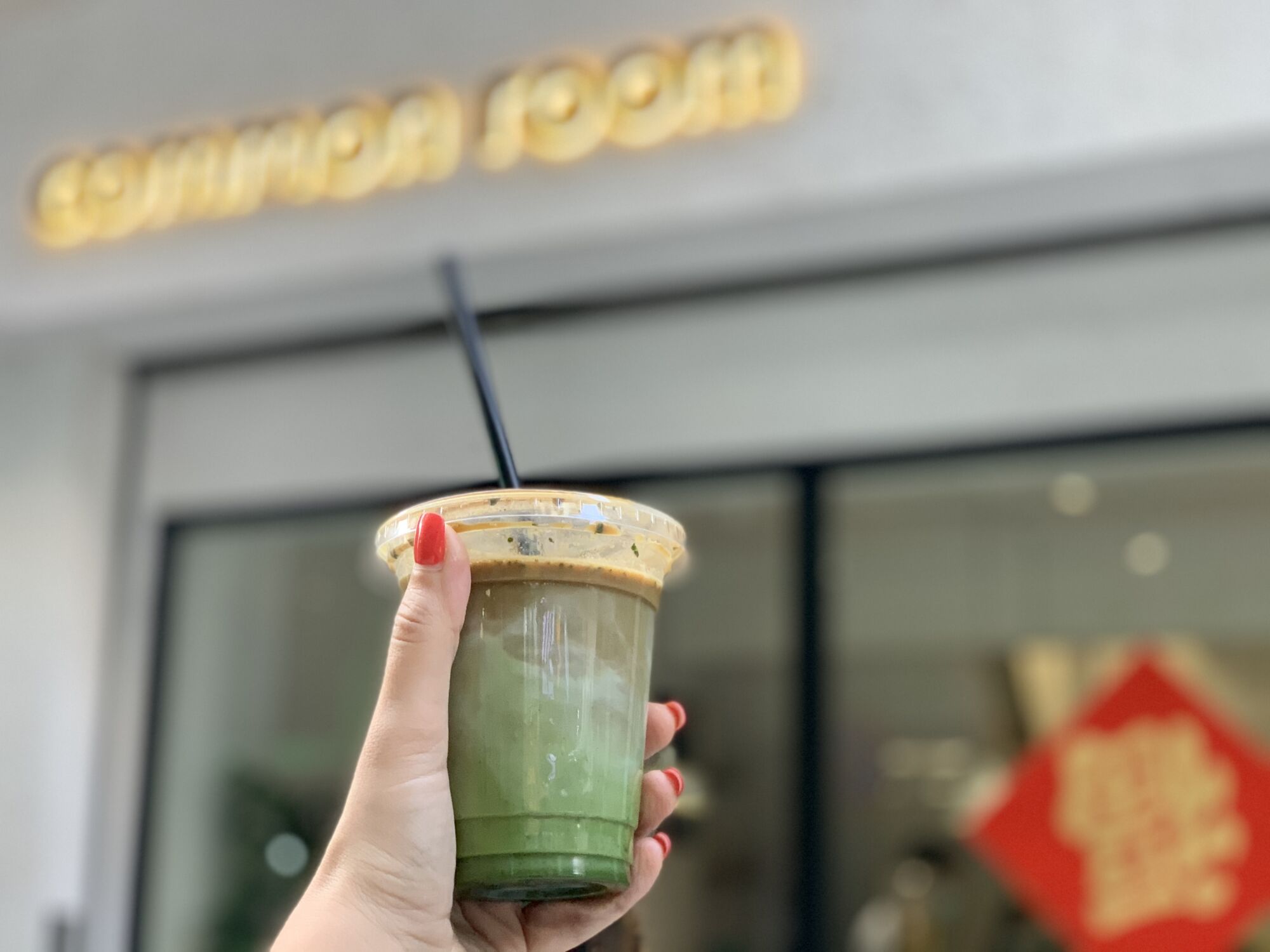 Common Room
Common Room's coffee menu isn't very extensive, but we recommend all their options. However, there is one we like best: their matcha and espresso fusion. When served hot, the cup becomes a beautiful set of colorful layers due to the separation of the ingredients. When cold, everything is mixed together, but fear not, because the taste is great anyways! Common Room is located close to Kiang Wu hospital and offers a lot of seating (two floors), as well as several food items such as pasta, tacos, and sandwiches, brunch dishes, hamburgers, among others. If you're heading there with friends who don't take caffeine, let them know there are also fresh juices, teas, and smoothies on the menu too.
Opening hours: Daily, 11:00am–10:00pm
Common Room 47D Rua de Marques de Oliveira, Macau, +853 2836 2379, www.facebook.com/commonroommacau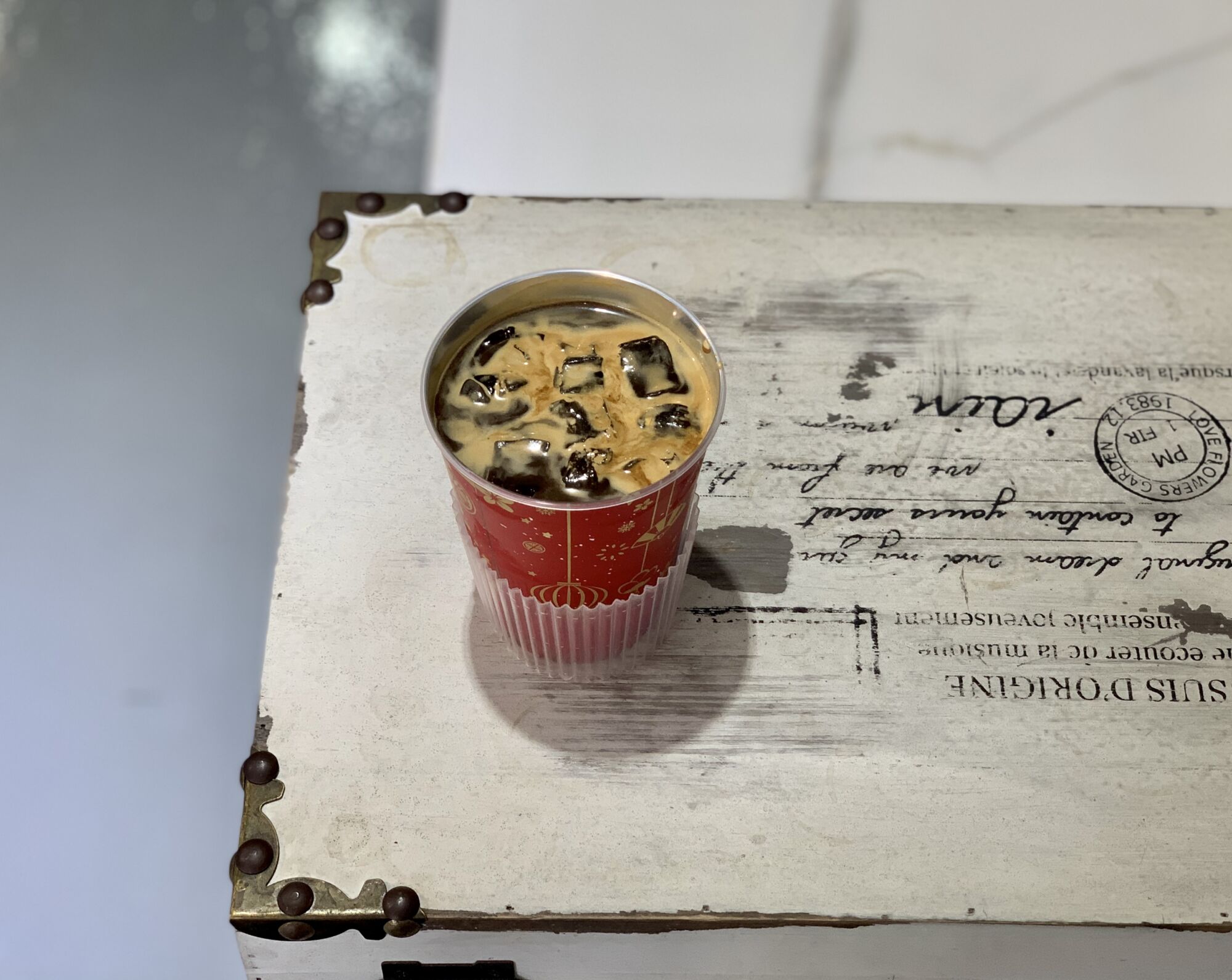 Amigos Coffee Roaster
If good, simple coffee close to the Nam Van Lakes is what you're looking for, head to Amigos Coffee Roaster. They roast international beans themselves and this is the company's second shop: the first is located in Coloane Village. Amigos Coffee Roaster has a minimalistic and relaxing vibe, while small Chinese-style trunks serve as tables. The list of coffee-based beverages is extensive, while they also serve teas and some light meals including sandwiches and toasts. We went for a refreshing drink: Bailey's iced latte! If you are a fan of this liquor and just can't get enough of iced coffee, then you're in the right place. Made with either milk or lactose-free option, oat milk, it's a great drink to both quench your thirst and add a different touch to your day. This drink costs MOP $48.
Amigos Coffee Roaster 235 Avenida da Praia Grande, Macau, +853 6578 1442, www.facebook.com/Amigos-Coffee-Roaster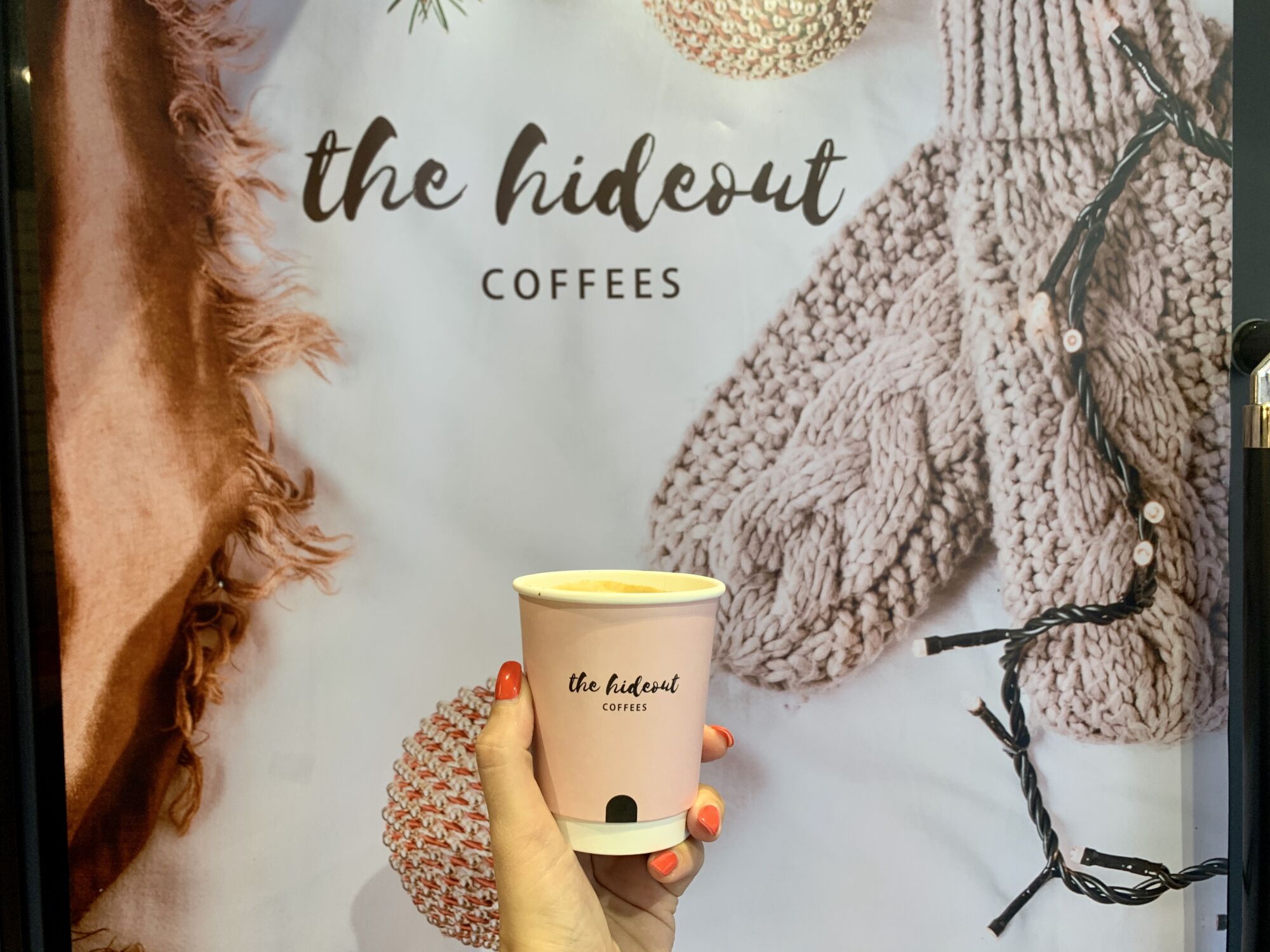 The Hideout Coffees
Tucked away on a tiny alley leading to Margaret's Café e Nata, in Macau side, this coffee shop is both soothing and modern. Serving lots of coffee-based beverages, they also serve tea by Lab Aroma, an international brand with different scents and tastes–from fruity to earthy, you name your preference. When it comes to coffee, we decided to go for the caramel macchiato, which didn't disappoint. The Hideout Coffees also serves espresso, drip coffee, Portuguese-style coffee with milk, and flavored options, including rose, hazelnut, mocha, and vanilla. They too have lactose-free options such as soy milk. Why not try one of their non-coffee drinks as well? Choose from an array of originals, such as Fuji apple Earl Grey green tea, matcha latte, brown sugar oat milk, among others.
The Hideout Coffees 26 Pátio do Comandante Mata e Oliveira, Macau, +853 2830 3709, www.facebook.com/thehideoutcoffees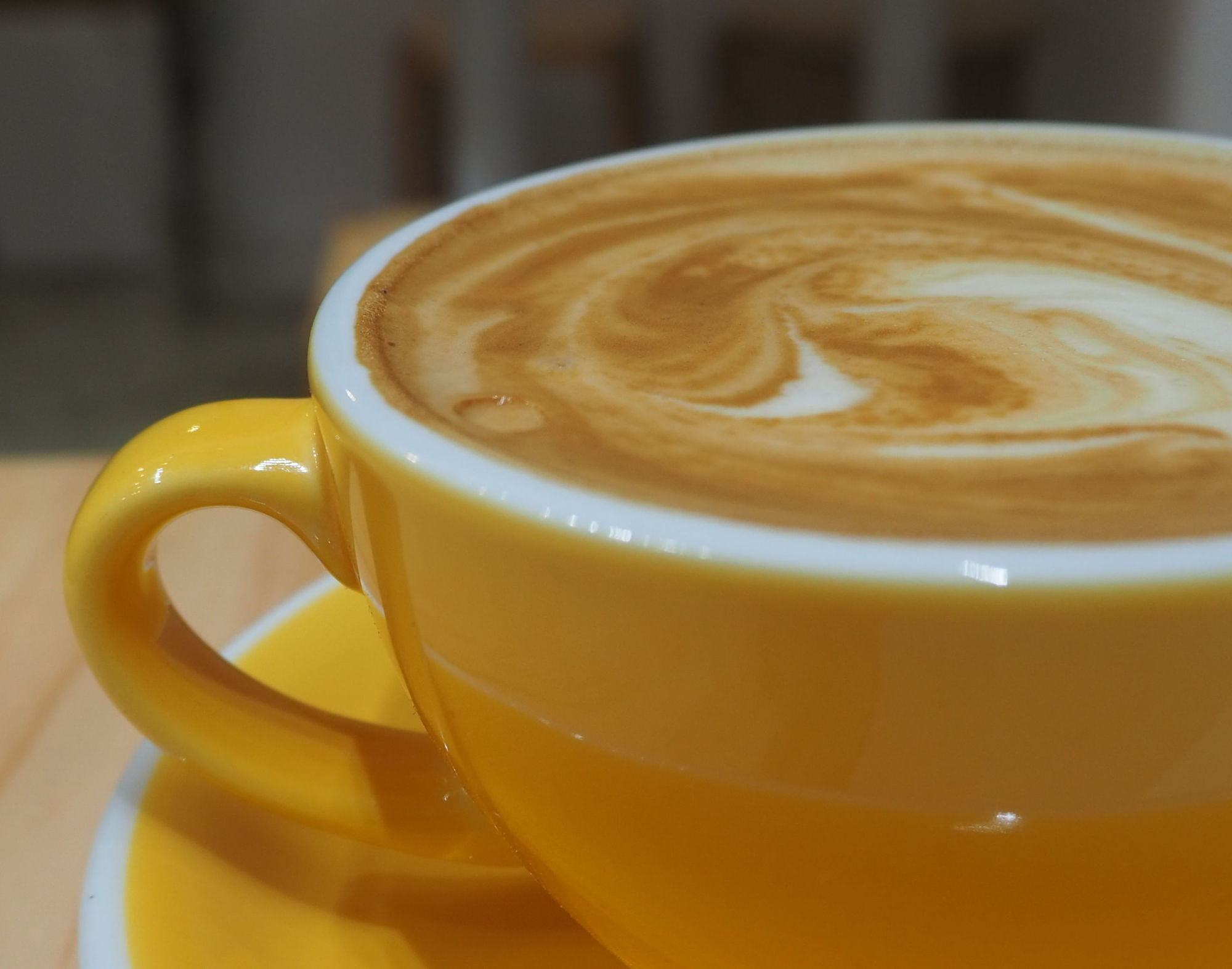 Comma Coffee
Looks picture-perfect, right? Well, that's because it kind of is. At Comma Coffee, the staff greets you happily every time. You can choose between hot and iced coffee, there is always a seat during the afternoon and soy milk for all our lactose-intolerant friends. This is a great place to go if you are looking for peaceful moments with only you, your coffee, and perhaps your loved ones, or just a book. Besides coffee, they also serve beverages such as tea and food, including set lunch and other dishes during the day! Single espresso, creamy black, cappuccino, or mocha latte are just some of the choices their menu offers. Prices range between MOP $25 and MOP $50.
Opening hours: 11:00am–7:00pm, closed on Sundays
Comma Coffee 14A Rua da Sé, Wing Kei Building (block I), Macau, www.facebook.com/commamacau, www.instagram.com/comma_macau

Single Origin
A tiny two-story artisan coffee shop, Single Origin is a paradise for coffee snobs. The selection of beans (that you can also take home) is quite extensive and includes coffee from Africa and South America. Ask the barista to guide you through the flavors and tones to choose your perfect beans. Ask about the Roaster Series, a collaboration project with different coffee shops around the world. Every chapter of the series brings a new original blend.
Single Origin's specialty is pour-over coffee. Although similar to drip coffee, the pour-over technique makes your drink taste even richer. This is achieved by controlling temperature stability and pouring consistency. Basically, the quality of pour-over coffee is directly proportional to barista skills. Luckily, Single Origin's baristas have nailed that technique. The house blend that they use is Brazilian and Guatemalan beans. The brewing takes some time, but hey, this is not a fast coffee chain. These guys know an aromatic masterpiece needs time and precision.
Opening hours: Daily, 12:00pm–8:00pm
Single Origin GF 19 Rua de Abreu Nunes, Macau +853 6698 7475, www.facebook.com/singleorigincoffee, www.instagram.com/singleoriginmacau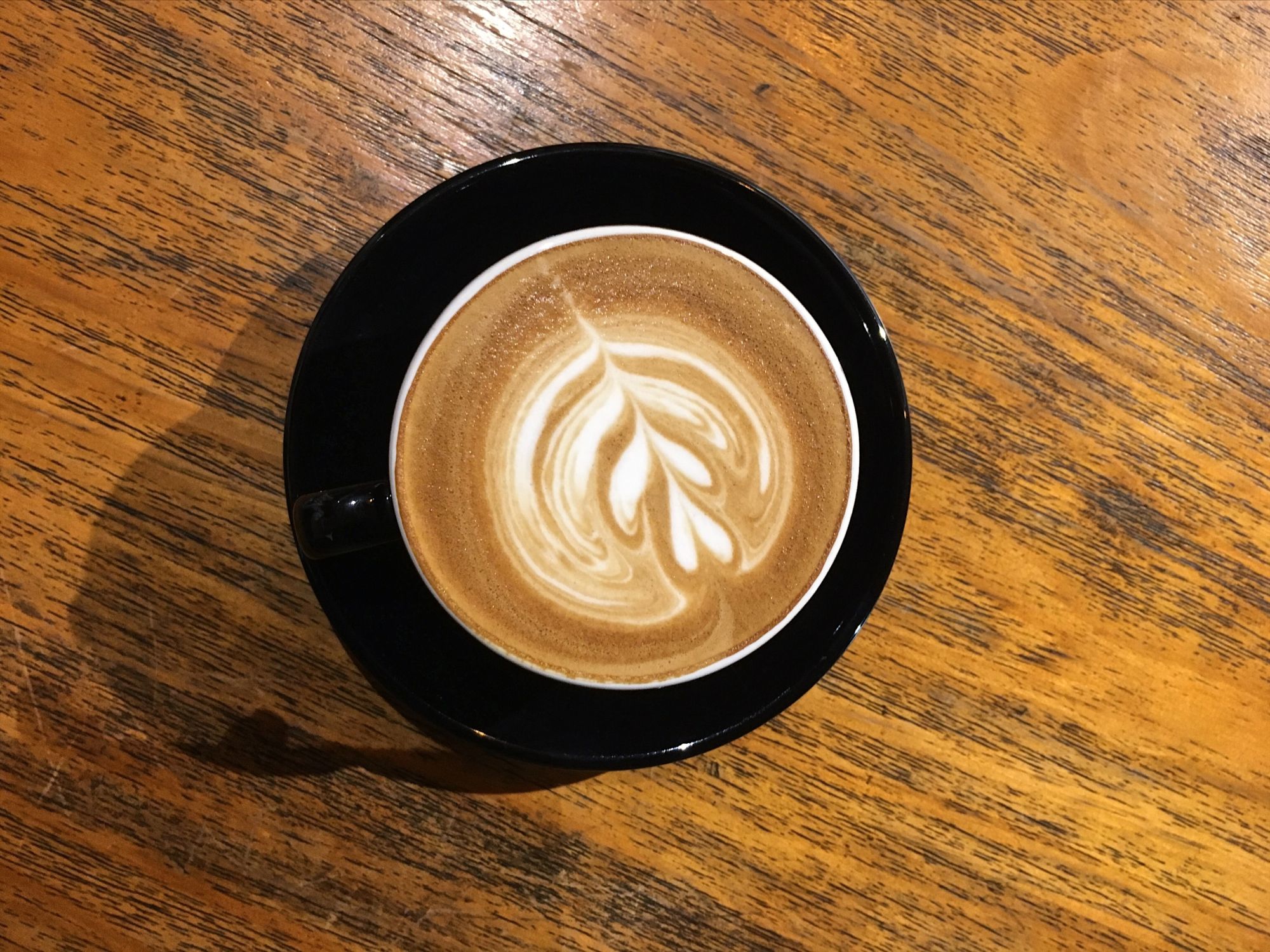 Terra
One of the greatest features of Terra is its location. Surrounded by UNESCO heritage sites, this coffee shop makes for a nice pit stop if you're exploring Macau. The house blend is a mix of Indonesian, Brazilian, and Colombian beans. What a combination! The blend roast is somewhere between medium and strong. If you need some extra energy, ask the barista to make your coffee stronger for an extra MOP $15. For latte lovers, they have a big selection, including Bailey's latte. As for milk options, they offer regular, almond, and soy. Looking for something refreshing? Give Terra's fake lager a try too! It's an unusual, but interesting mix of espresso and tonic water.
Opening hours: Monday–Thursday, 12:00pm–8:00pm; Friday–Saturday, 10:00am–9:30pm
Terra Largo de Santo Agostinho, Macau, +853 2893 7943, www.facebook.com/terracoffee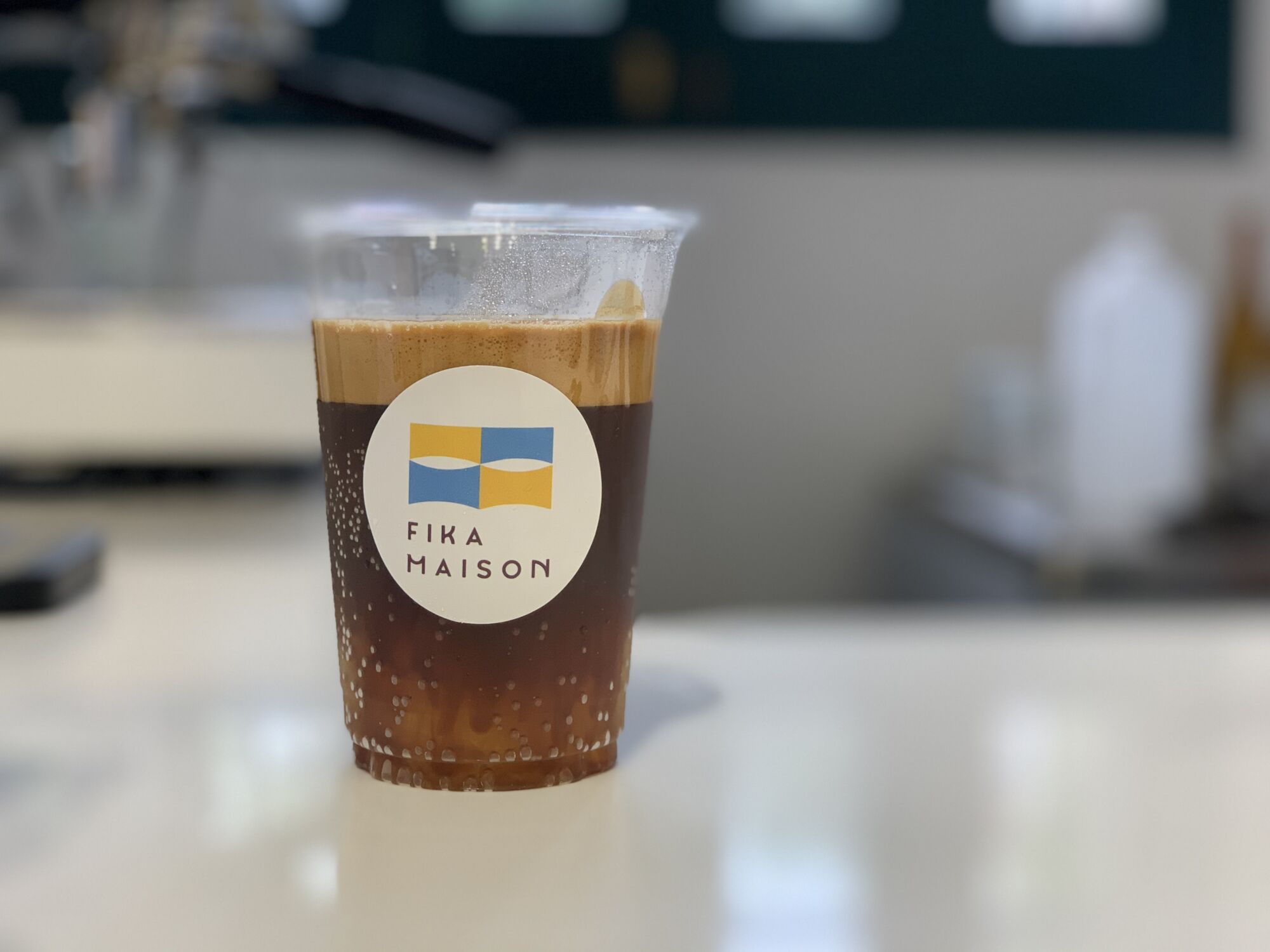 Fika Maison – Coffee Space & Drip Bar
In an unassuming corner behind the Government's Headquarters, is Fika Maison. The coffee shop shares the space with At Light art gallery, both located at Pátio do Narciso. With a relaxing vibe and hidden from the crowds, it's a great place to order coffee and head outside for some fresh air or a smoke–there's a cute bench next to the door.
They also have other options rather than milk. Besides classics such as latte or americano, they also serve cappuccino, mocha, flat white, caramel latte, and an innovative beverage which we tried: coffee fizz! Made with lemongrass soda water, the barista pours a single shot of espresso onto it. The combination is a fizzy, fresh drink that tastes like coffee! Pretty great.
Opening hours: Daily, 11:00am–6:00pm
Fika Maison – Coffee Space & Drip Bar 1 Pátio do Narciso, Macau, +853 6849 4262, www.facebook.com/Fika-Maison-Coffee-Space-Drip-Bar

9B
Both a clothing shop and a coffee bar, 9B is the to-go place to buy Korean made fashion items such as clothing, accessories, and more. At the counter, we ordered a "dirty", which according to the owner of the place, Daphne, is an Australian style: made with cold full cream milk–Japanese, Meiji brand in this case–it's a fresh drink with no ice. Why is it so good? It doesn't make the coffee watery, which can happen often when under the Macau hot weather. A single shot of espresso is added to the milk, resulting in a silky and smooth beverage, ideal to have at any given time, really.
Opening hours: Monday–Saturday, 11:00am–7:00pm
9B 9 Calçada de Santo Agostinho, Macau, [email protected], www.facebook.com/9Bmacau/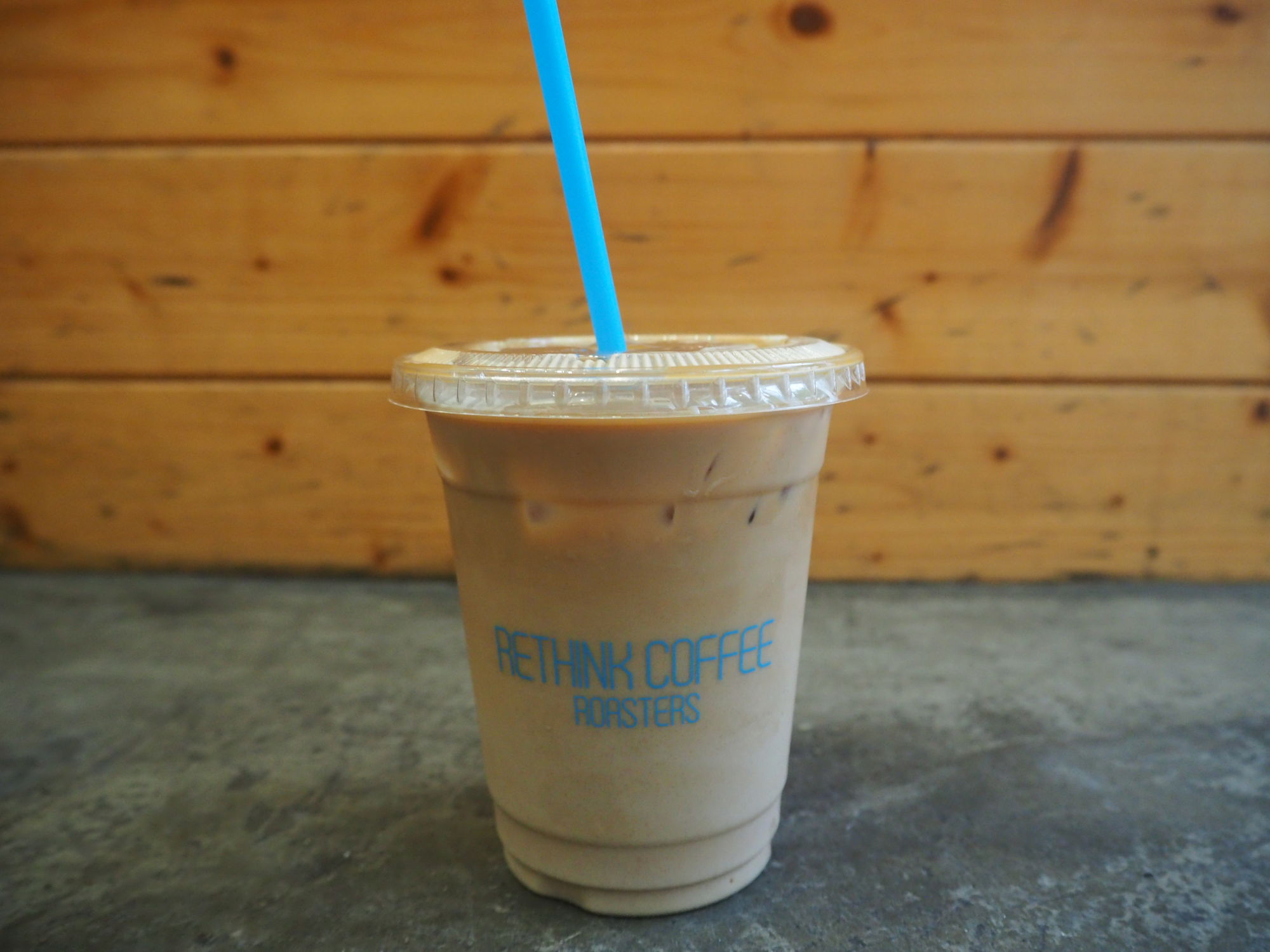 Rethink Coffee Roasters
Rethink is all over the city and features several options for those who don't drink milk. Their hazelnut latte (with oat milk) is delicious and best served cold. Its NAPE shop has both takeaway and dine-in alternatives, so take your time choosing from their wide selection of beverages which includes tea and other non-coffee drinks. Afterward, all you have to do is sit down and watch people go by. If you are in a rush, don't worry–the staff is happy to make it quick yet tasty!
Opening hours: Daily, 9:30am–10:00pm
Broadway Food Street, A-G022, Broadway Macau, Avenida Marginal Flor de Lotus, Cotai, +853 6881 1319
Opening hours: Daily, 8:00am–7:00pm
Rethink Coffee Roasters Shop H, GF, Tsui Fung Building, Tai Fung Plaza, 76 Rua de Berlim, Alameda Doutor Carlos d'Assumpção, Macau, +853 6356 3838, www.instagram.com/rethinkcoffeeroasters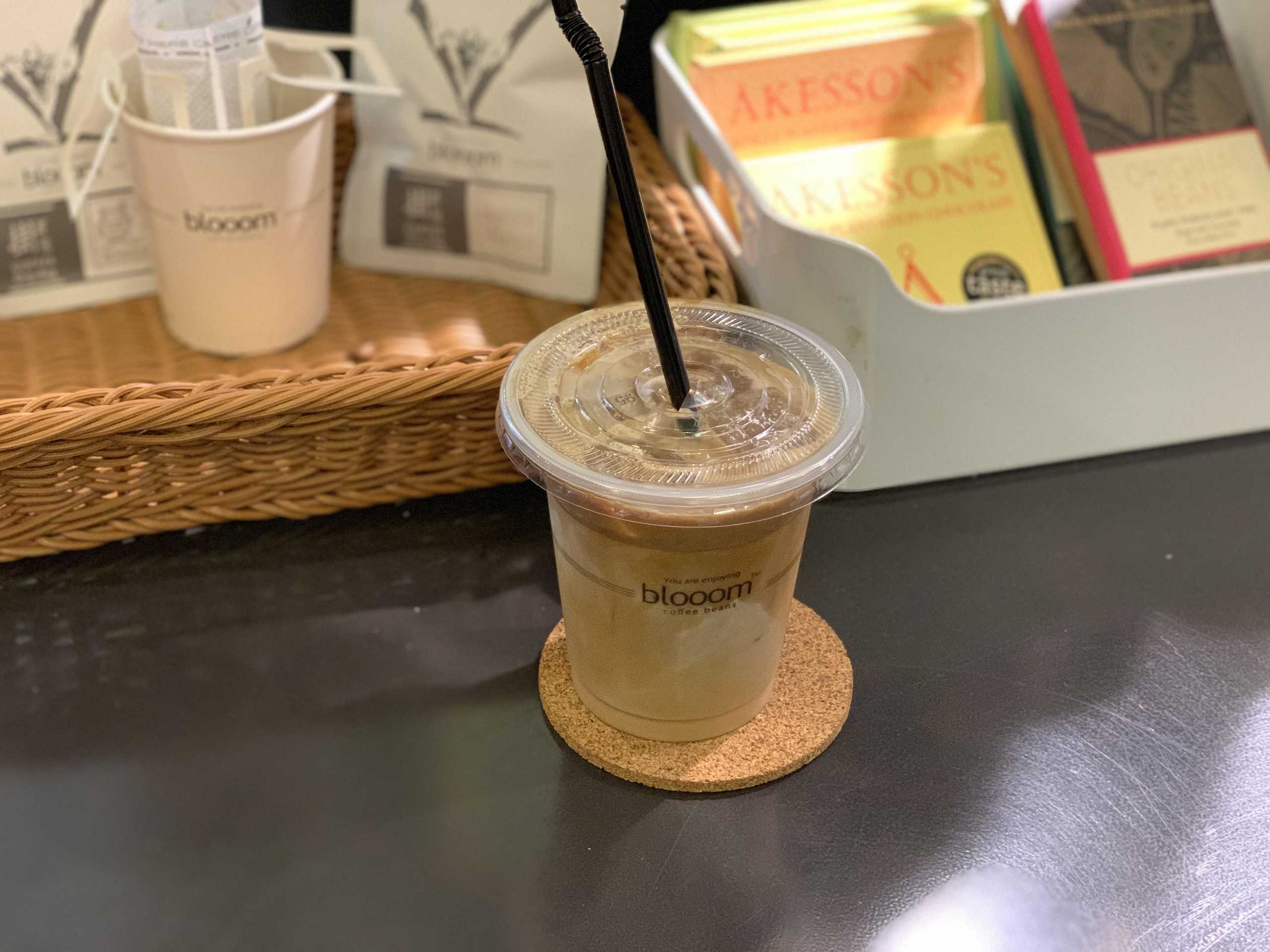 BLACK by Single Origin
BLACK by Single Origin is one of the best places that serve coffee not only in NAPE but possibly in the whole of Macau. This hipster coffee corner attracts people with their laid back, minimalist exterior as well as the lingering aroma of their freshly brewed coffee. In partnership with Single Origin, all of their coffee beans are produced by Blooom Coffee. They offer choices of black or milk coffee from the menu, including oat milk. You should order their salted caramel latte at least once! The salty aftertaste, paired with the sweetness and bitterness of the coffee, is something you'll not experience with other drinks. In the summer, their nitro coffee with seasonal flavor choices is a must-try! Among their food options, we like their avocado toast; perfect for a quick, light breakfast. Check their Facebook page for updates.
Opening hours: Monday–Friday, 8:00am–5:00pm
14 Travessa do Comandante Mata e Oliveira, R/C, Macau, +853 6264 3365
Opening hours: Monday–Friday, 8:00am–5:00pm
503 Rua de Coimbra, R/C U, Taipa, +853 6231 2508
Opening hours: Thursday–Tuesday, 11:00am–7:30pm
79 Rua de Sao João, R/C A, Taipa, +853 632 59471
Opening hours: Monday–Saturday, 8:00am–5:00pm
BLACK by Single Origin 316 Avenida do Gov. Jaime Silvério Marques, Macau, +853 6202 7524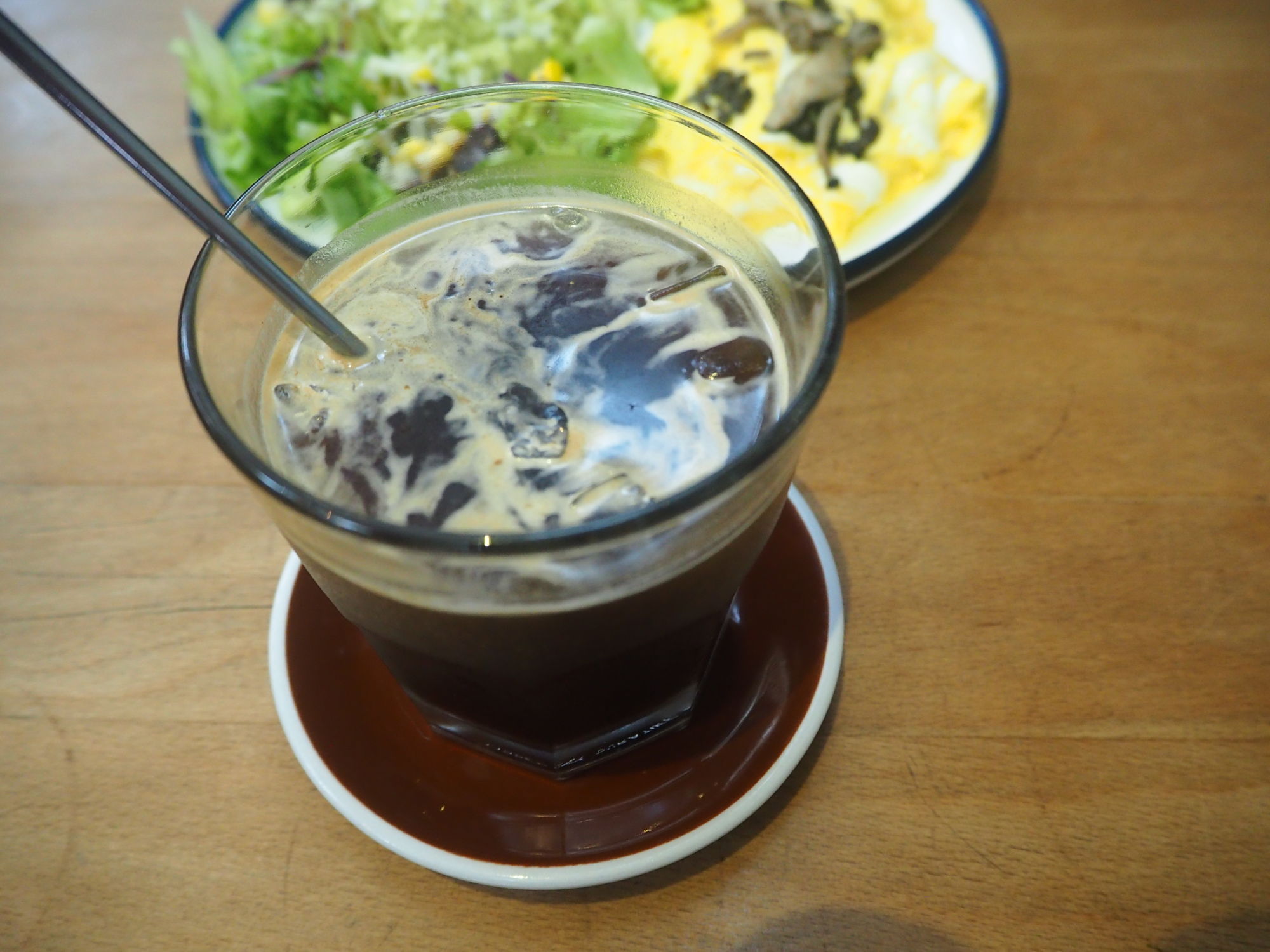 Communal Table
Sister branch of Single Origin and Blooom Coffee House, and hidden away from one of the busiest areas in Macau, Rua do Campo, Communal Table is a specialty coffee house with a simple industrial design that creates a cozy space. Communal Table serves locally roasted specialty coffee, from pour-over coffee to espresso and from single origin to blended. The concept is simple–a table large enough to share your thoughts, ideas, happiness, coffee, and food with friends and strangers. Along with their Western-style sandwiches that make for a good quick lunch, they also serve a wide selection of coffee and great chiffon cakes. We like their Earl Grey cake and Uji matcha cake with a hot cup of coffee. Aside from coffee, they also serve tasty meals, including fresh salads. Breakfast is available until 10:30am. Coffee beverages range from MOP $25 to MOP $55.
Opening hours: Monday–Friday, 7:45am–6:00pm; Saturday and Sunday, 10:00am–7:00pm
Communal Table 29-31 R. Formosa, Edificio Yan Hou, +853 6677 9985, www.facebook.com/communaltablecoffee, www.instagram.com/communaltablemacau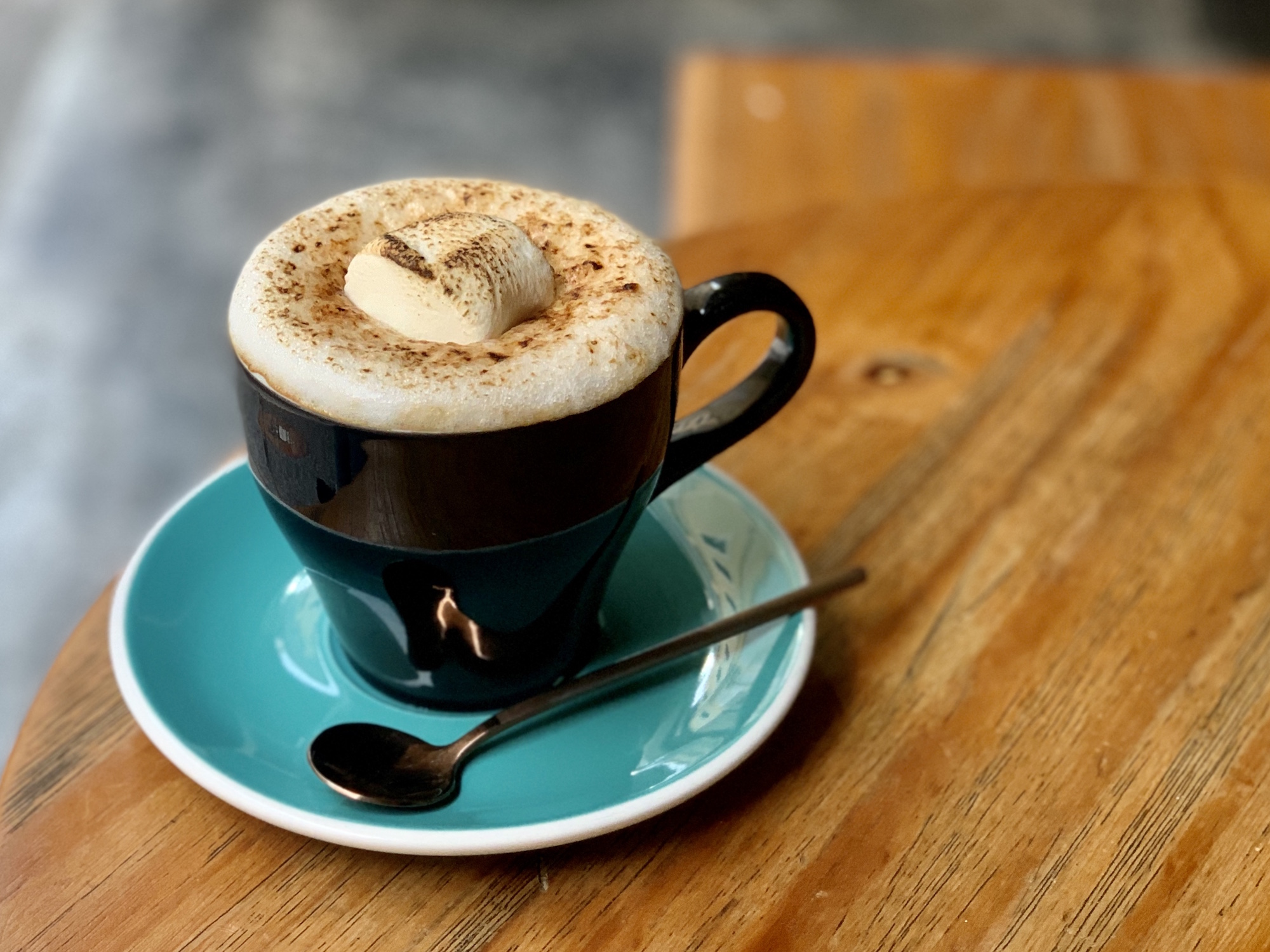 Wonderwall Coffee
Serving up good coffee drinks in a relaxed setting, this wine bar/coffeehouse is situated in one of the most beautiful spots in Macau, between St. Lazarus District and Tap Seac Square. From single espresso to long blacks or different lattes, they have a long list. They generally pour in regular milk when it comes to mixed drinks, but other options are available. Prices range between MOP $20 and MOP $60 for coffee-related items. We had several of their coffee-based drinks–rose latte, espresso, matcha coffee–but the one we like most is the popmallow coffee: slightly burned on top (giving it a caramelized scent) and with a marshmallow, this coffee also includes milk and it's served hot. Very nice for photos, but also a sweet, nice touch. A nice place to enjoy a glass of wine or chill with a bottle of beer at night. Pop in for a slice of their New York-style cheesecake and a cappuccino, then stay the entire day with a good book or good friends. We've tried their hazelnut latte (with soy milk), but variety is key in here.
Opening hours: Daily, 11:00am–9:00pm
Wonderwall Coffee 54 Rua do Volong, Edf. Nga Loi, +853 6555 3650, www.facebook.com/wonderwallcoffee, www.instagram.com/wonderwallcoffee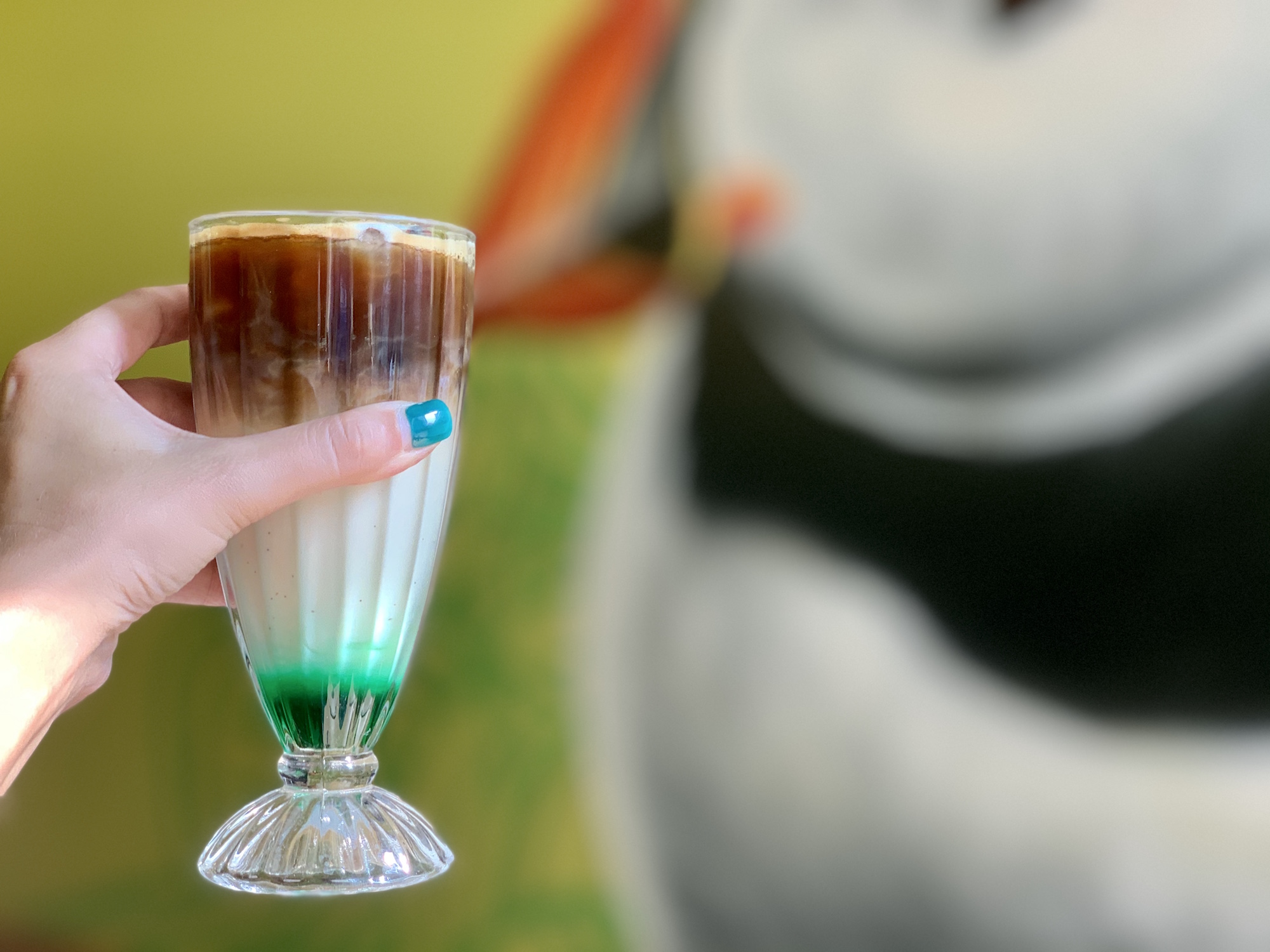 Puffin Café
Although this spot is mostly know for its vegetarian and vegan food items–as well as great cold pressed juices–there's a world of coffee drinks to explore in here as well. From your regular espresso to different choices of lattes (with non-lactose options), there are also coffees with alcoholic beverages such as Baileys or Dona Maria. Puffin Café might as well just cater to everyone's needs when it comes to food: serving both vegetarian and meat-based food, but also coffee, tea and juices, there is an array to try out. We chose their mint latte, which is not only delicious, but super instagrammable! The mint syrup at the bottom gives it a super fresh touch and original flavour. With no added sugars, there're just two things left to do: stir it and drink it.
Opening hours: Thursday–Tuesday, 11:00am–9:30pm
Puffin Café 16A Rua de Santo António, San Wan Building, Macau, +853 2883 6663, www.facebook.com/puffincafebaron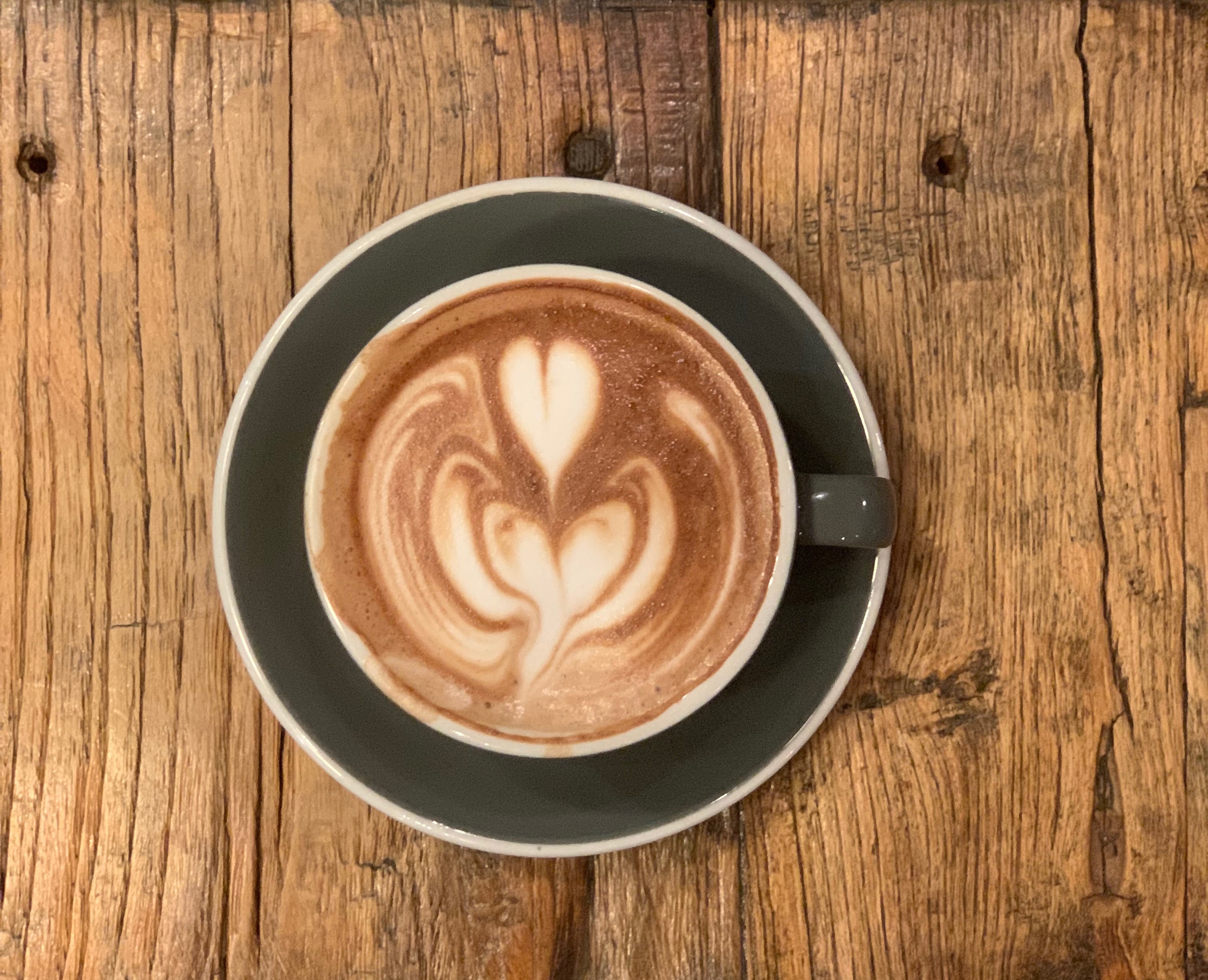 Café Philo
Café Philo is tucked away close to St. Lazarus district and they have now opened a second location, in Tap Seac area. Boasting a modern, clean and minimalist decor, it is a wonderful place to chill, study or just listen to music with headphones on without the worry of being bothered. Besides coffee selections such as mocha which we highly recommend, latte, espresso, and many others, there are also some non-coffee beverages, such as red cappuccino and other different teas. Unwind here away from the chaos of the city.
Opening hours: Monday–Thursday, 11:00am–8:00pm; Friday, 11:00am–1:00am; Saturday, 10:30am–1:00am; Sunday, 10:30am–8:00pm
Café Philo 6A Rua Nova de São Lázaro, St. Lazarus, Macau
9 Rua Filipe O'Costa, Macau, +853 6531 6705, www.facebook.com/CafePhilo, www.instagram.com/cafe_philo
Brew Lab Coffee
Right in the heart of Macau's historic district, Brew Lab Coffee is a coffee shop that has taken its name to heart when it comes to design. With plants all around the place, test tubes filled with coffee beans, various charts and maps makes it a cool spot to be and to photograph. The location is unbeatable with the iconic Rua da Felicidade only 200 meters away. Cross the road and you will arrive at Senado Square. Hence, it is a perfect place to fuel up on the way to exploring the city.
Try their house blend which consists of beans from Yunnan and Ethiopia. However, there is a list of single-origin coffee as well if you want a pour-over coffee. Here, they take time to prepare you an ideal cuppa, but it's worth the wait! If you are craving something sweet, some cakes and pastries are available too.
Brew Lab Coffee 106 Rua Do Matapau, Macau, +853 6291 8200, www.facebook.com/Brewlabmacau
This article was originally written by Macau Lifestyle in February 2019 and updated by Leonor Sá Machado in August 2020.
Tags
Related Posts