What's your plan for next Sunday? Ask a local and you are likely to get a response like "yum cha". Yum cha is a social gathering that usually happens every Sunday at lunch and a great time to catch up with extended family members over some delicious dim sum and tea. Why not combine traditional and modern times and have a dignified yum cha meal without having to wait for the weekend to arrive?
Yum cha begins with ordering the table's favorite tea to go with all the food: PuEr, Jasmine, and Tieguanyin are some of the most popular options. Here is our selection of some of the best places to head to for yum cha in Macau. Do bear in mind to always book a table and earlier than you might be used to because some of the best yum cha items might be finished if you head there after 1:30pm.
The Plaza Restaurant
(See featured image above)
This is a childhood favorite for pretty much every Macau local from the 80s and 90s. Their beef meatballs–which unlike many new restaurants, are still made in the traditional style–with orange peel inside is simply mouthwatering, as are their fried noodles with vegetables. Easily one of the biggest restaurants in Macau, it accommodates hundreds of people. However, book a table anyways; these meals can be tricky, especially on weekends and holidays. Yum cha can be understood as a kind of brunch, so be sure to take family and friends and enjoy this meal originally from this region of the world.
The Plaza Restaurant 2/F, 35-51B, Rua de Nagasaki, Edf. Xin Hua, Macau, +853 2870 6623, www.grandplaza.com.mo
Jin Yue Xuan Seafood & Hotpot Restaurant
This is another popular yum cha location for locals. With several branches in town, you are likely to find each restaurant packed on Sundays. Jin Yue Xuan offers high-quality dim sum in a comfortable setting. It has been awarded Macau's Best Restaurant by Hong Kong Tatler 2017. If you are visiting, don't hesitate to book a table on a weekday because it's way less crowded, which means your food will get to the table earlier!
Jin Yue Xuan Seafood & Hotpot Restaurant 699-707A Alameda Dr. Carlos d'Assumpção, Edf. Fu Chat Yuen, Macau, +853 2828 2862, www.jinyuexuan.com
1001, 1/F, Galaxy Hotel Macau, Estrada da Baía de Nossa Senhora da Esperança, Cotai, +853 8883 2200, www.galaxymacau.com

Dragons Cottages Cantonese Restaurant
This restaurant holds an irreplaceable place in many Macau citizen's hearts, not only because of the authentic taste of its dim sum but also the feeling of old Macau one can find in its atmosphere. Their pork bun is a must-try. Juicy honey-roasted pork is wrapped in a pillowy soft white bun and it's best served straight out of the steamer! Sometimes simpler is really better and this is the best place to have something simply delicious while catching up with your friends and family.
Dragons Cottages Cantonese Restaurant 62 Avenida do Almirante Lacerda, Macau, +853 2821 2288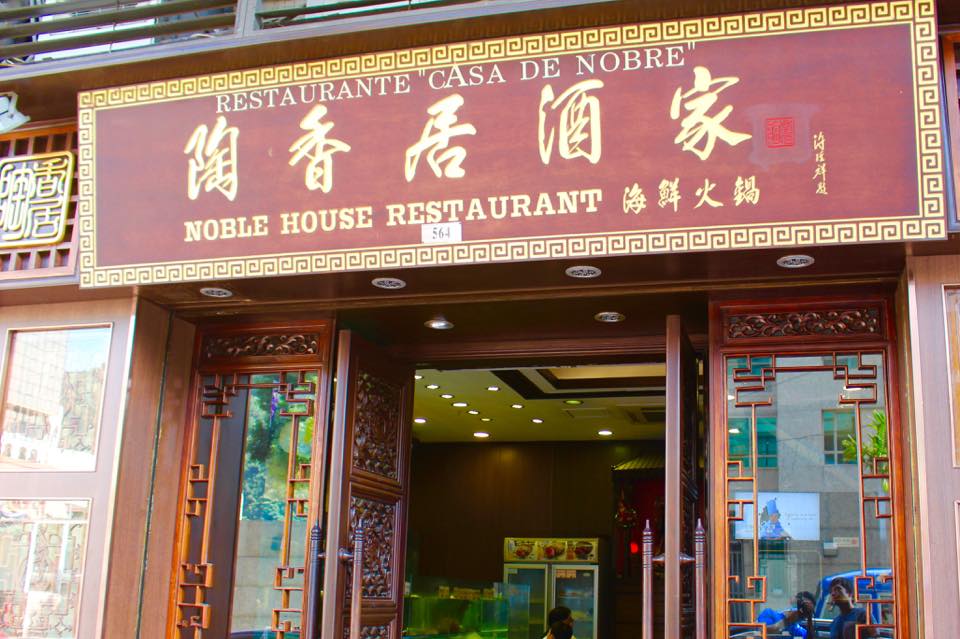 Noble House Restaurant
The Noble House is very popular amongst the locals and you should definitely come early in order to get a seat on a Sunday morning. The chef changes the menu regularly to give you a new taste every time you visit. Their dim sum list contains both traditional and modern options, and if you're a fan of siu mai, you've come to the right place. They offer a variety of them depending on the ingredients available during the season.
Noble House Restaurant Rua de Luís Gonzaga Gomes, No 564, Edf. Hung On Torre, R/C, Macau, +853 2836 1888/+853 283 61801, www.facebook.com/noblehousemacao
Tim Ho Wan
Looking for something different, but all you find are traditional joints? Well, look no further! Tim Ho Wan is one of a kind when it comes to yum cha. The reason? Food is incredibly good and never fails to amaze clientele. You are in luck if you head to one of their Macau restaurants because its Hong Kong outlets have long queues at the door.
Here, go for the char siu bao (check image above), which are crafted in an original way: instead of a stuffy kind of bread on the outside, the melted fresh of the oven pork meat is involved in a sweet yet crusty exterior. It delivers a different taste of what one is used to and change is sometimes good. At least at Tim Ho Wan. Go for their Broadway Macau outlet, it's usually way less crowded. Another good thing about this place? It serves until late, so you're sure to be able to try a bit of everything without having to rush out of bed.
Tim Ho Wan A-1006 Broadway Food Street, Broadway Macau, Avenida Marginal Flor de Lótus, Cotai, +853 2884 4658, www.galaxymacau.com
Portas do Sol
A must when it comes to yum cha and dim sum, there is no other like Portas do Sol. Once hosting government officials, visiting celebrities and representatives from abroad, it's still a sure thing when it comes to local restaurants. This spot is all about history and a sense of belonging. Everything here is in its right place and if you are in the mood for some roasted char siu, Portas do Sol is the place to be. Here, go for basically anything on the menu. However, we recommend all the "main" roasted meats (duck, pork and chicken), taro and shrimp dumplings and all their desserts, with steamed sponge cake, chilled mango pudding and deep-fried sweet milk with longan winning first place on the sweets' menu. Plan your meal here.
Portas do Sol 2/F, East Wing, Lisboa Hotel, 2-4 Avenida de Lisboa, Macau, +853 8803 3100, hotelisboa.com/dining/portas-do-sol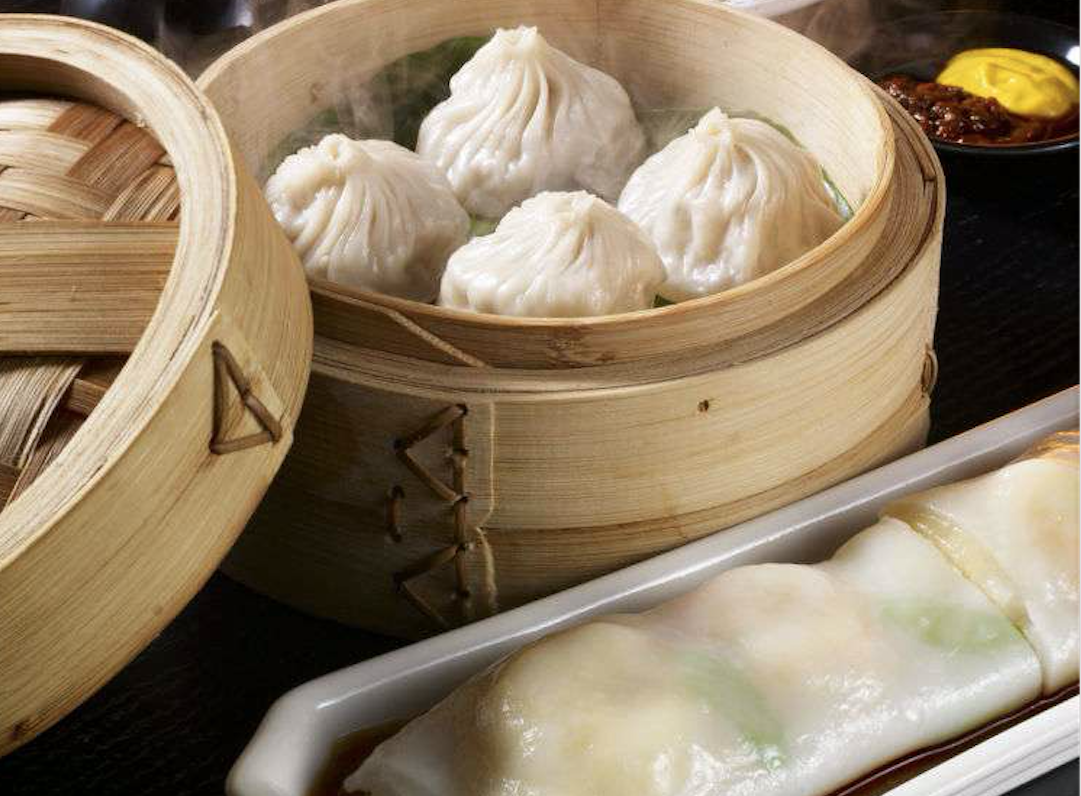 Noodle & Congee at Grand Lisboa
Open 24 hours, Noodle & Congee is a must-try for everyone in town. Yes, this includes locals, tourists, and even neighboring citizens. The restaurant is huge and although packed on weekends, as it serves throughout day and night, it usually never lacks any dish, which is perfect if you are in Macau for a short period of time, but really want to experience yum cha.
Its specialty is, as the name indicates, noodles and congee, but there is a wide variety of dim sum dishes, such as all kinds of dumplings and special desserts, like its unique steamed rice flour sesame balls. Friendly for every wallet, it is a great place to head with family for lunch or dinner, or with friends after a long night out. Because after all, what counts is gathering loved ones in a round table for a fulfilling meal, right?
Noodle & Congee 2F, Grand Lisboa, 2-4 Avenida de Lisboa, Macau, +853 8803 7755, www.grandlisboahotels.com/rtc-noodle-congee
Zhen Dim Sum
Great for a quick fix of your all-time favorites when it comes to yum cha specials, Zhen Dim Sum isn't really the kind of place where one would book a table, head with family and chat throughout the meal. It's more a restaurant to have a good idea of what dim sum encompasses. With several outlets across the city, there is one in almost every important corner of Macau. Hac Sa Wan, Avenida da Praia Grande, and Taipa areas are well served when it comes to Zhen Dim Sum. Opened throughout the day, it serves good turnip cake, cane sugar cake, char siu bao (both traditional and made in the same way as Tim Ho Wan and best eaten hot), boiled wontons in spicy sauce and more traditional dishes.
Zhen Dim Sum 807 Avenida da Praia Grande, Macau, +853 2892 0299, www.facebook.com/zhendimsum
586 Rua de Nam Keng, Taipa, +853 2883 2232
50 Rua Central da Areia Preta, G/F, Block 1, La Baie Du Noble, Macau, +853 2876 7788
This article was originally written by Avalyn Acland in May 2018 and updated by Leonor Sá Machado in August 2019.
Tags
Related Posts