Macau has its own original flavor and this applies to its drinks too! There are a few must-try Macau drinks but instead of orange juice or sugary milkshakes, Macau is known for drinks generally involving tea, coffee, and milk. However, there's also an interesting twist: Coca-cola with ginger (best served warm), which is believed to cure ailments and more. Let's take a look into the most popular and must-try Macau drinks for you to sip on the next time you visit. Not only locals love them, but tourists as well!
Milk Tea
(See featured image above)
This is a no-brainer. When you see people holding plastic cups with a creamy brown color, it's most probably milk tea (奶茶). There's not much to say about this other than that there're special ways to have it: each restaurant has its own recipe. Either sweeter, more sour, with less milk or different tea flavor, milk tea is a must in Macau.
If you still haven't tried it and find this combination a bit strange, put this thought aside and head to one of the hundreds of places all over town serving this delicious beverage! Have it hot or cold–no matter if it's winter or summer time–and start trying out the different variations: with other elements (like tapioca bits or jelly) or even with fruit. The world of milk tea never ceases to amaze us! Check out our article on the best spots in Macau for authentic milk tea and have a taste of Macau while people watching.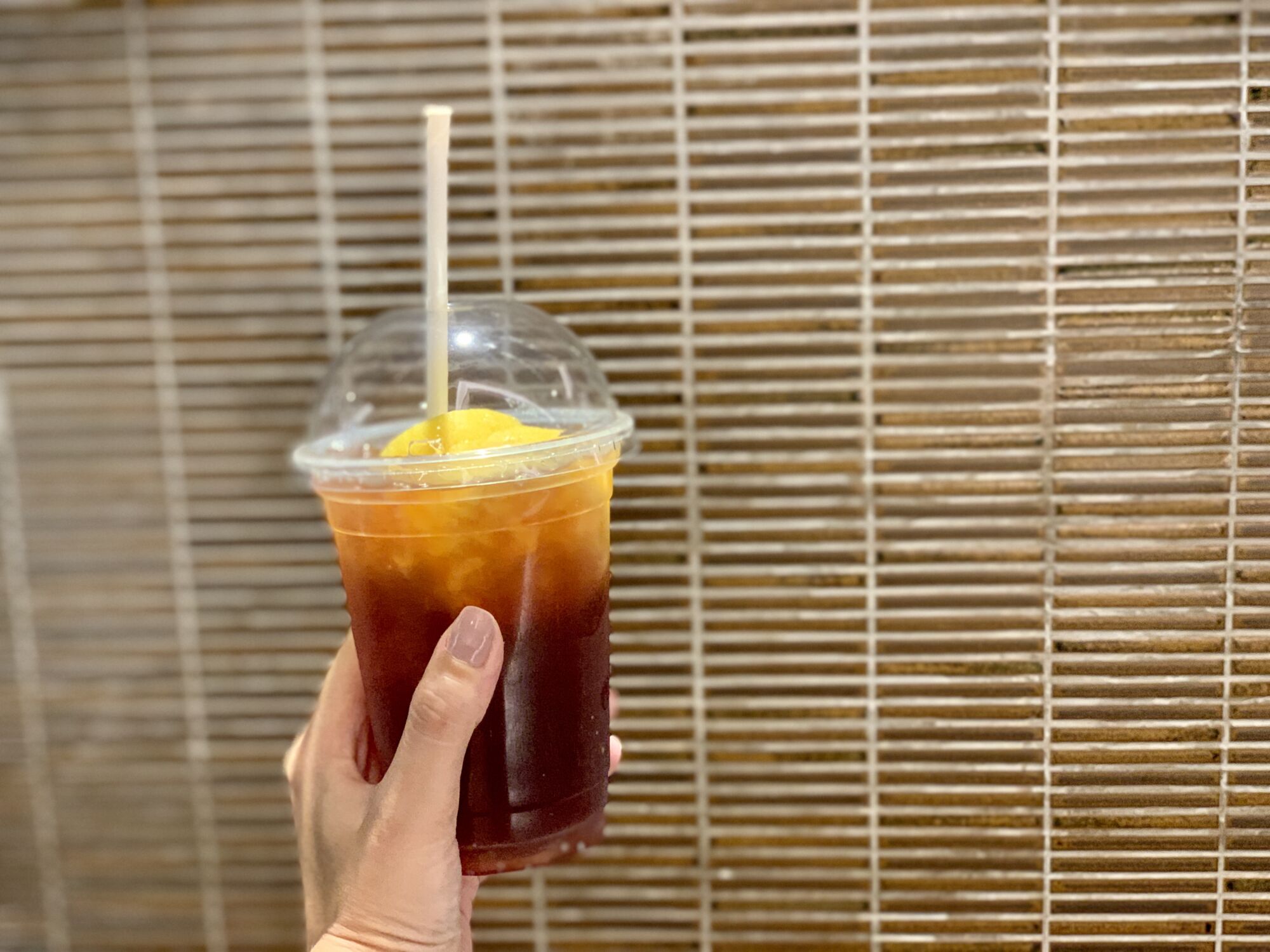 Ice lemon tea
One of the most iconic and must-try Macau drinks is ice lemon tea. Yes, you'll have to order the lemon one (ask for a "tong leng chá", 檸茶), otherwise the waiter will just give you regular Chinese tea. Ice lemon tea is widely drunk both in Macau and Hong Kong and was popularized during the 80s and 90s by Vita, a Hong Kong brand selling this beverage in little packs. Most kids would take it to school and some still do today! It has a strong and very specific flavor that's very popular amongst the locals. We prefer it cold as the lemon becomes wilted with the heat, but if you're looking for something to soothe your stomach or throat, then go for the hot version.
However, this fresh drink is also homemade at most local restaurants and eateries; with or without sugar–you'll have to ask for no sugar when you order–it usually comes with fresh lemon slices which you should squeeze with a spoon or straw so the sour flavor is stronger. It's actually a pretty easy drink to make: black tea–generally Lipton brand–made cold with sugar and fresh lemon! Quite thirst-quenching for a hot summer's day. Cha chaan tengs usually serve it, be sure to stop by one of these traditional coffee shops and order one. The food court at New Yaohan also serves up some amazingly refreshing ice lemon tea, perfect after a day of walking!
Also read: Cha Chaan Teng: Macau's Authentic Coffee Shops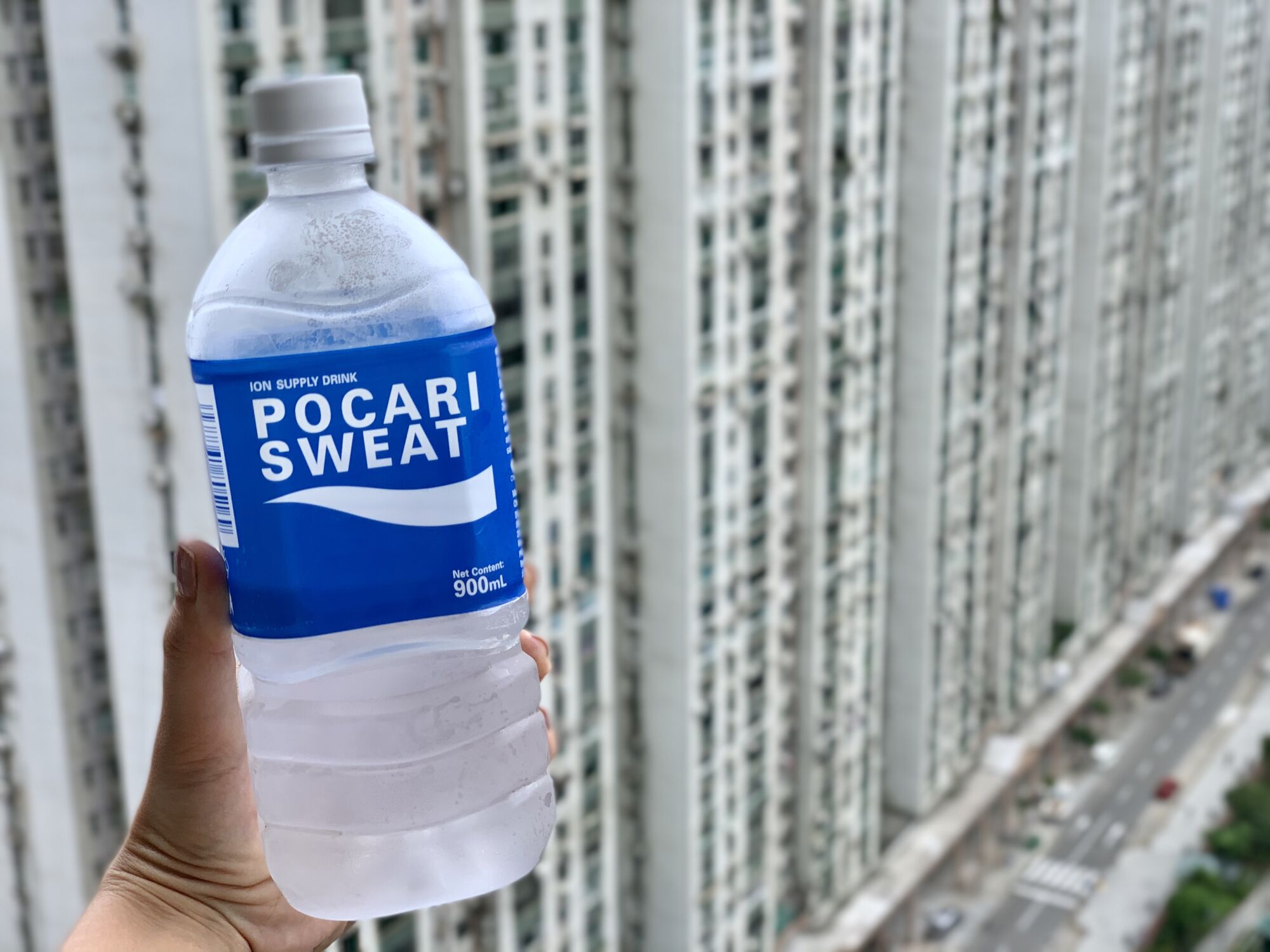 Pocari Sweat
Founded by Otsuka Pharmaceutical in 1980, this Japanese drink has become quite famous in its birthplace, but also Macau. Although advertised as a good drink for people who do sports, it's been widely consumed by everyone, especially during hotter days, when our bodies need something other than plain water.
Electrolytes are included in this drink and this helps to boost your system, increasing your hydration levels. The "sweat" in its name leads to the idea that it helps to restore the vitamins and water one loses while perspiring. Pocari is also a great help for those difficult mornings after a late night out and one too many cocktails. It has a sweet flavor and it's super thirst-quenching as well. Find it at any Macau supermarket and keep it in the fridge for after those jogging sessions or an extra hot day!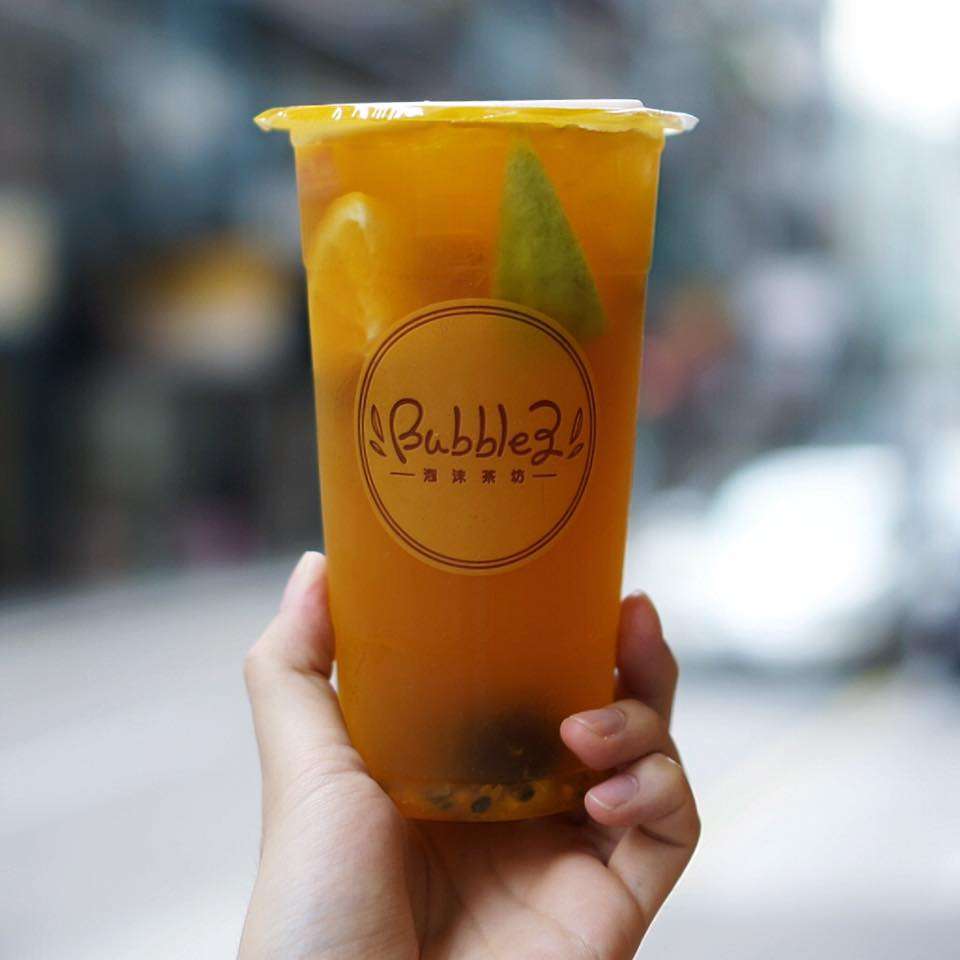 Bubble Tea
Bubble tea is (still) Asia's trendiest go-to drink because of its special ingredient: dark, soft, and chewy balls at the bottom of the cup! These are made of tapioca and besides allowing for great shots for your Instagram, there are countless variations. Warm or cold, with any kind of tea you can imagine, different tapioca versions and other details make up for a huge market in Asia.
Bubble tea reached the rest of the world only a few years ago, and people are already going crazy for it. It's fun to drink and never gets boring! We got you covered on this one, as we scoured the city searching for the best bubble teas! 
Also read: Shake It: Best Places for Bubble Tea in Macau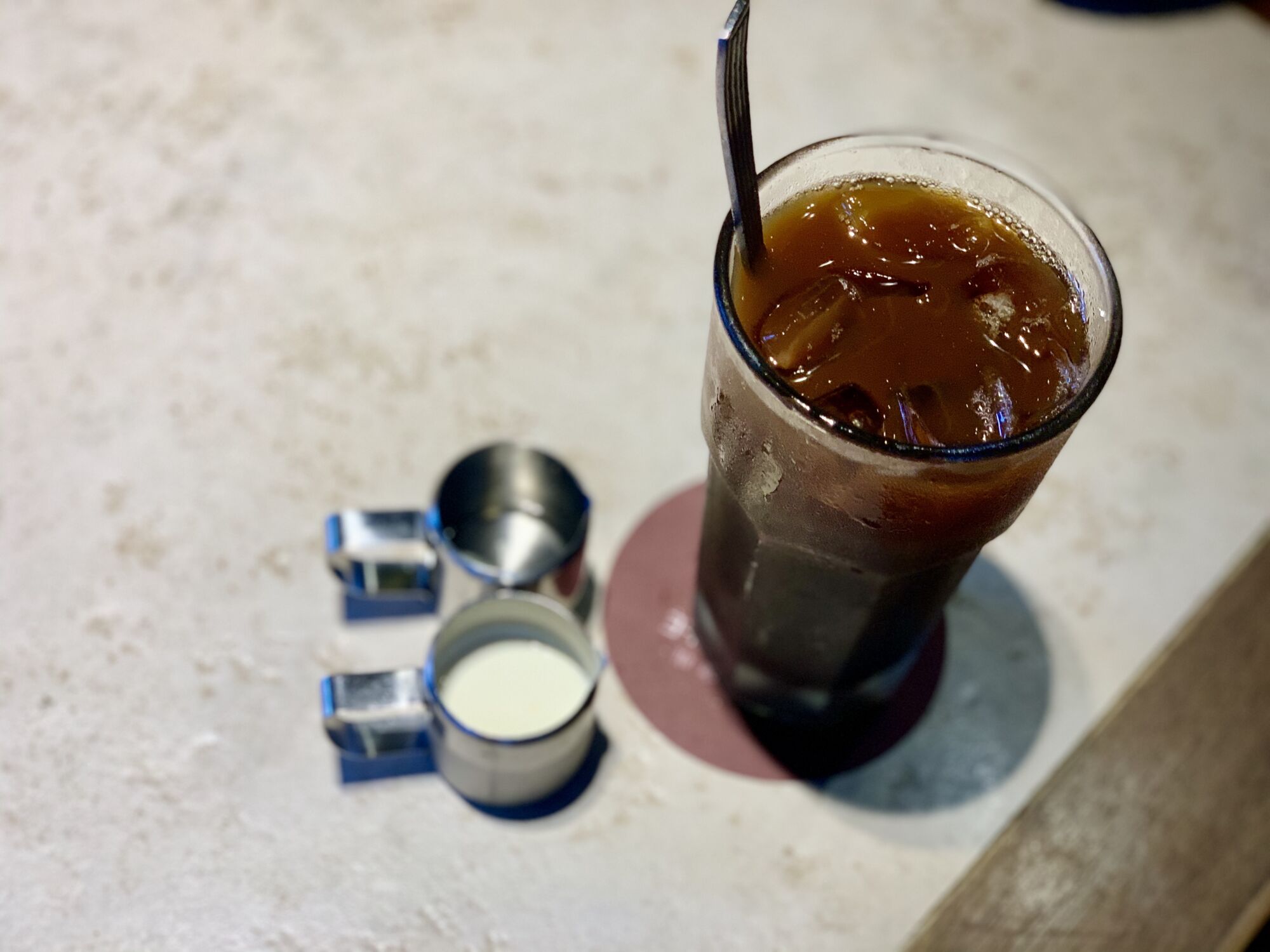 Milk tea with coffee
Well, here's a game-changer and definitely a must-try Macau drink. We're already familiar with milk tea, but what's with the coffee add-on? It's actually pretty amazing! Quite popular amongst locals in both Macau and Hong Kong, it's a drink difficult to find elsewhere in the world. Portions are key here: most of it is tea–generally some Chinese variation–milk and a small amount of coffee.
We'd describe it as being strongly flavored and just the perfect beverage to have when looking for something coffee-based that doesn't get your heart pounding. Unfortunately, few places do this nowadays; mostly local eateries and also Alves Café. Ask for a "yuenyeung" (鴛鴦) and you'll be presented with a hot drink that's surely going to comfort your belly in the best of ways. 
Also read: Alves Cafe: Eating Like the Locals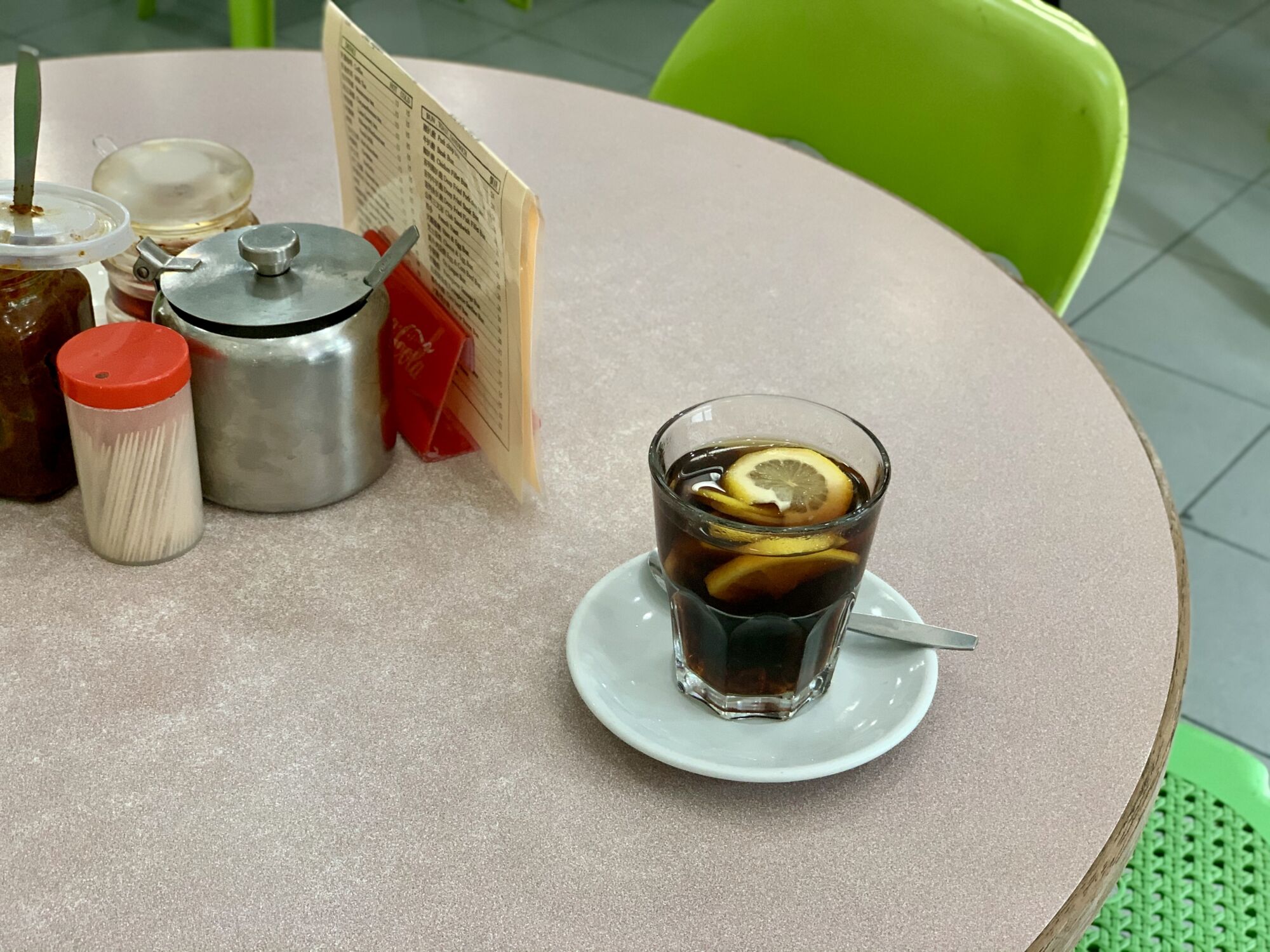 Ginger Coke (or Lemon)
Whether diet, zero sugar, no caffeine, or the real deal, people all over the world drink Coca-Cola. Some drink it plain, others like it with ice, and some even pour some lemon slices in the glass. However, we bet you've never heard of Coca-Cola with ginger (熱檸樂) or lemon served hot. What if we told you that this is a pretty common thing to order at local cafés?
That's how they usually hand you a ginger coke around here: known for helping with ailments such as the flu or cough, everyone swears by this drink. From older generations to youngsters, people are faithful to ginger coke to help with their health. The phosphoric acid is supposed to be good for digestion, and the ginger has always been recognized in Chinese medicine as having healing powers. However, it's a little strange to have a ginger coke without being sick in the first place.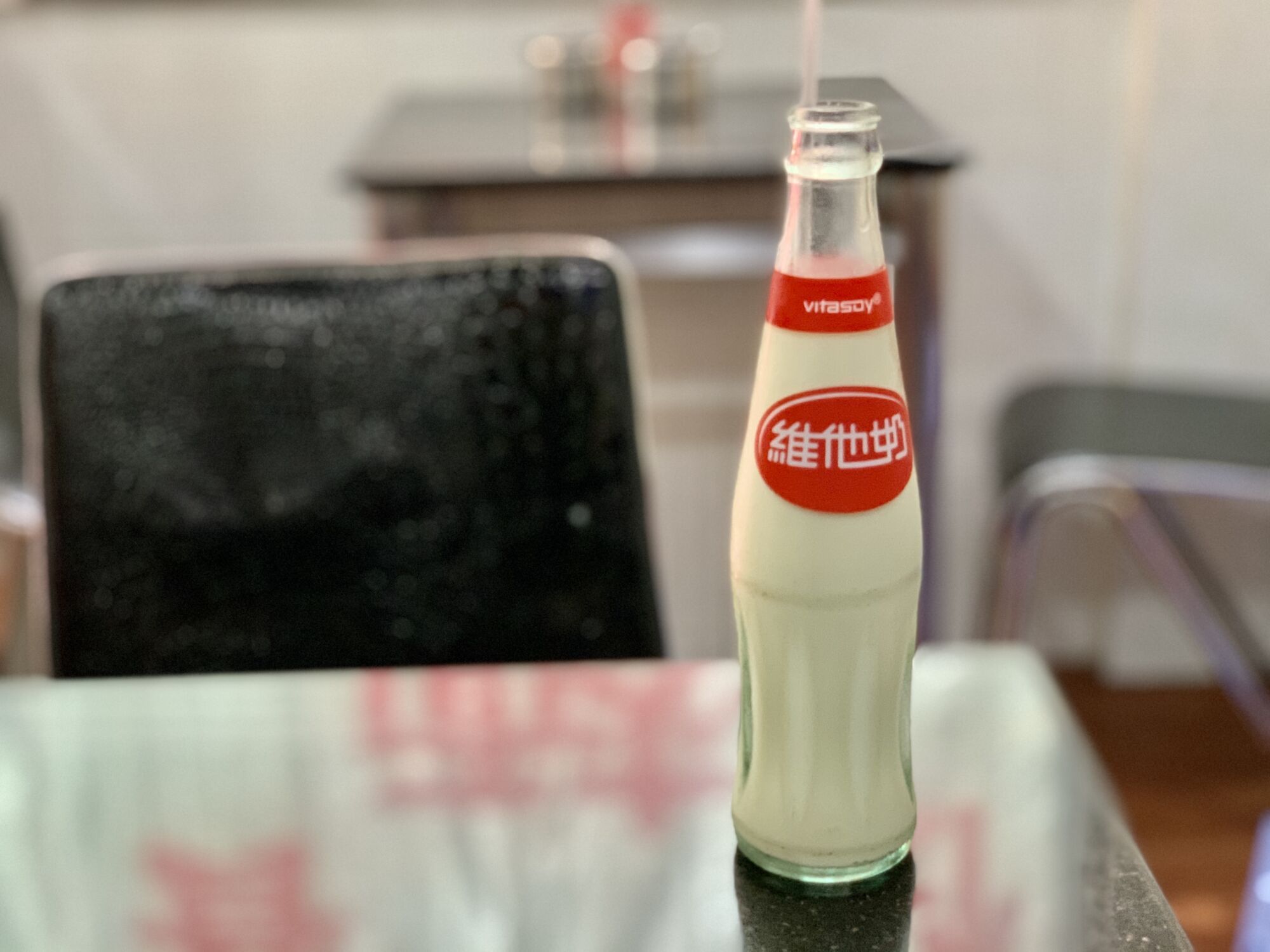 Vitasoy
The south of China seems to have figured out the beauty of soymilk before this became one of the trendiest drinks across the world. Generally sweeter than regular milk, it's made of soybeans, water, and sugar. It's sold almost everywhere–from local supermarkets to local eateries, there's always a Vitasoy bottle lying around.
Have it warm or chilled, depending on your preference. Most teenagers are used to have it as a snack to go with a sandwich or some noodles as an afternoon tea treat. Never tried Vitasoy? Well, this is your chance and you can find it in many places around town. They're usually stored on bright red plastic boxes and the glass bottles can be seen inside, so there's no way you'll mistake it for some other drink. Why do you need all these expensive, fancy hipster soy milk brands, when you have a great one from the region? That why we have included Vitasoy on our list for must-try Macau drinks!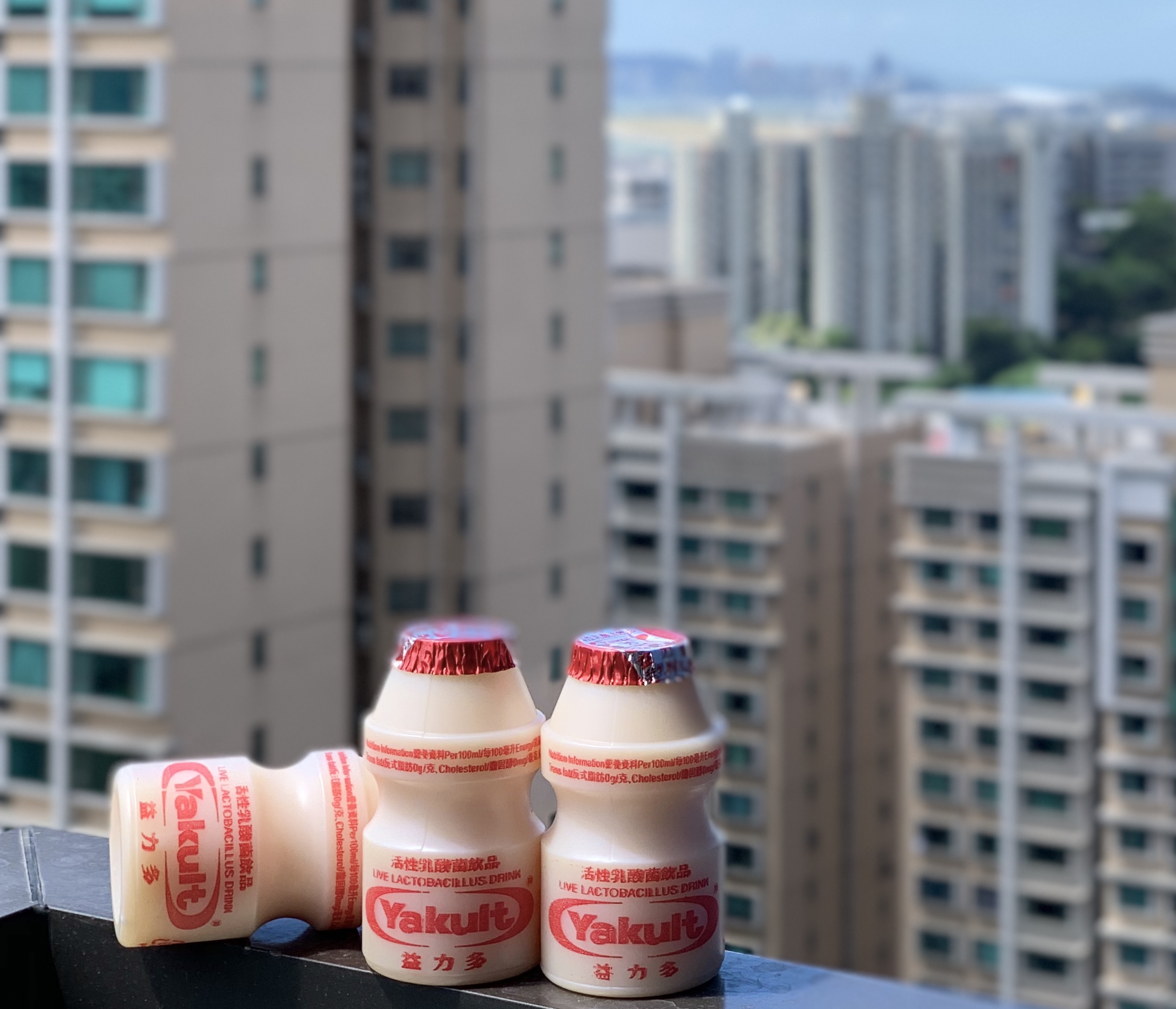 Yakult
Made with milk, Yakult is one of the most sought-out drinks by kids in Macau. Although tiny in size, it's full of great probiotics for your body! This deliciously sweet yogurt drink has been around for decades and the thing 90s kids might remember most about it is the straw poking into the aluminum top.
Targeted to kids, it's great for everyone in the family! A bit like the international yogurt drink Actimel, Yakult helps keep your immune system healthy. Have one a day and you'll probably start feeling a change. Also, it's delicious, like a liquid yogurt! It can be found in most supermarkets in Macau.
Tags
Related Posts