Milk tea is one of those food items that are usually overlooked when we talk about local food. It is on most menus, but we wouldn't think twice about its taste. With more places popping up in recent years selling bubble milk tea, we wanted to go back to its roots and find some traditional milk tea. We searched for the places offering the best milk tea in Macau made the traditional way and some with a modern twist. Nonetheless, each place offered a taste of its own that is hard to resist for any milk tea lover.
Cafe Seng Kei 勝記咖啡 
(See featured image)
Inside a food market near Senado Square, Seng Kei makes milk tea out of a clay pot! The owner carefully pours water through the filter into a clay pot used to make Chinese medicine. He then transferred the tea into the cups filled one third of the way with milk. People often say it is essential to get the right balance when you are making the perfect milk tea. Personally, we enjoy stronger tea flavour over milk, so definitely tell the owner when he makes it and get your milk tea personalized! There are also a good selection of food stores nearby, which can easily fill your stomach.
Opening hours: Monday–Sunday, 7:30am–8:00pm
Cafe Seng Kei Rua Sul do Mercado de S. Domingos, Complexo Municipal Do Mercado de S. Domingos, Third Floor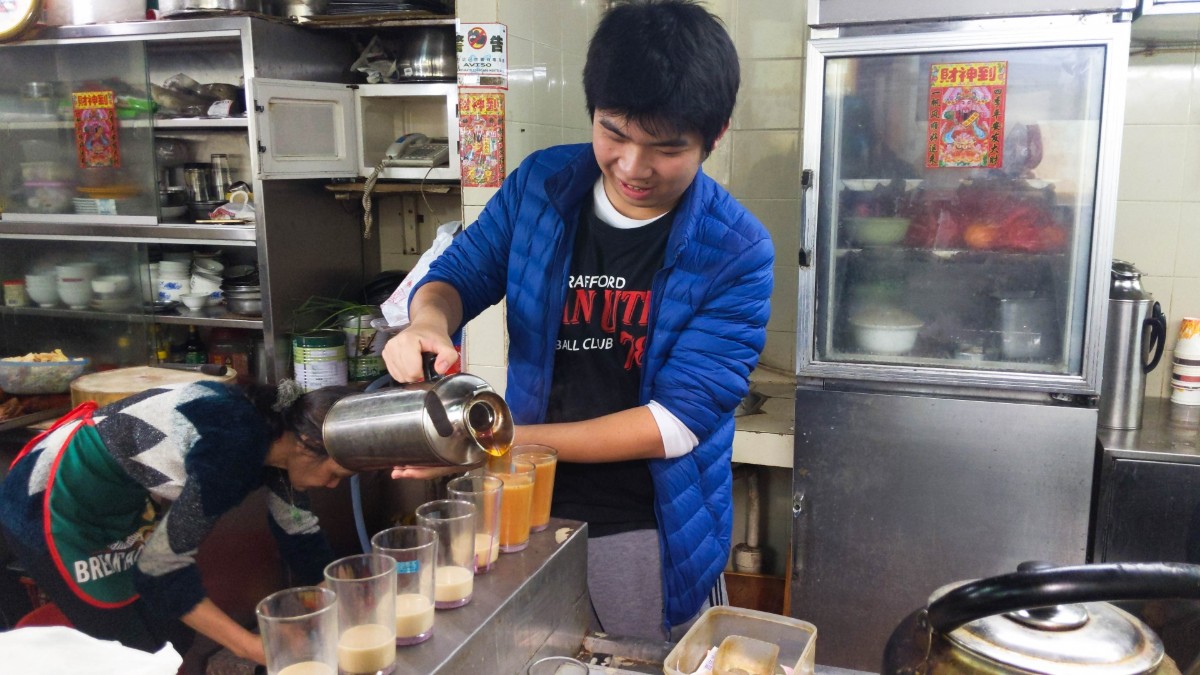 Carnes Assadas de Keong Kei 強記咖啡 
Located inside the same same market, you can find on of the most authentic milk tea in Macau. This family run business has been making milk tea in a clay pot for over 50 years. The owner is actually the second generation and they are extremely proud of the tea they produce. "It takes time and effort in making each cup of milk tea, as only 13 cups can be made in one shot", the owner says. If you are determined to find the best milk tea in town, this one is not to be missed.
Opening hours: Monday–Sunday, 8:00am–5:00pm
Carnes Assadas de Keong Kei Rua Sul do Mercado de S. Domingos, Complexo Municipal Do Mercado de S. Domingos, Third Floor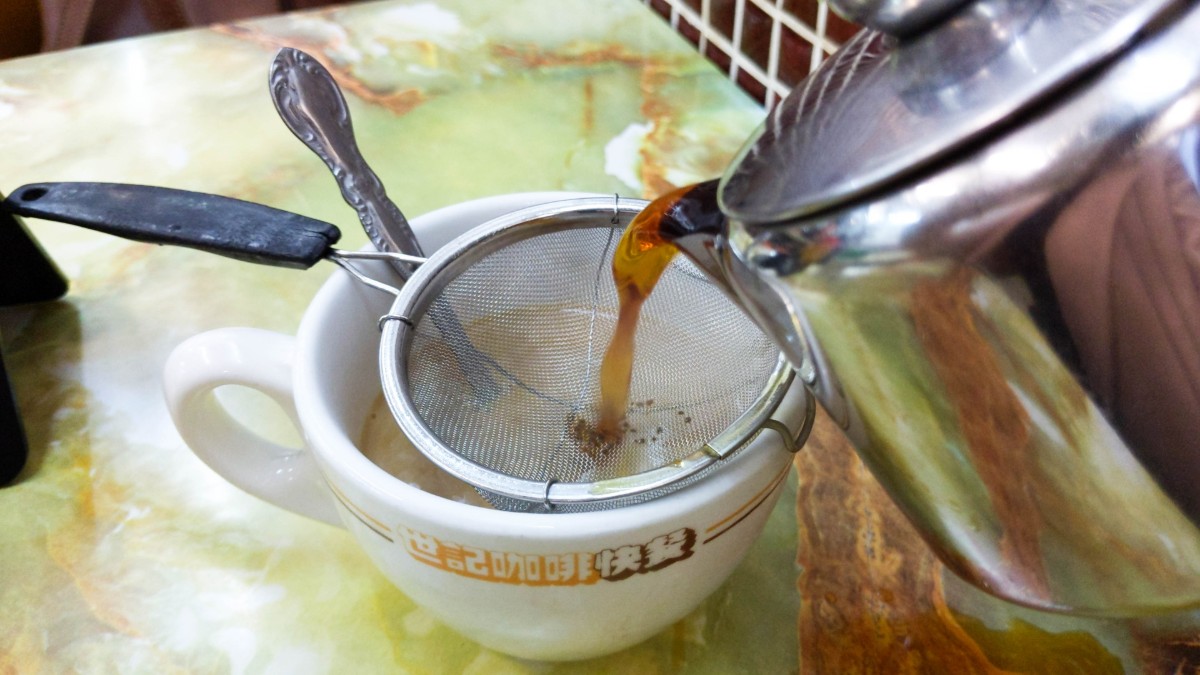 Sei Kee Cafe 世記咖啡 
Listed on the Michelin Guide, Sai Kei has become the "go-to" place when one thinks of local milk tea in Macau. Originally from a small outdoor space near Largo de Santo Agostinho, it has now expanded and ventured to multiple locations around Macau and Taipa. One of their top selling item is the cold milk tea that comes in a bottle. However, their classic hot milk tea, which comes in a little tea pot and a sieve, allows you to brew the tea and combine it with your choice of milkiness.
Opening hours: Monday–Sunday, 11:00 am–7:00 pm, closed on Tuesdays
Sei Kee Cafe G/F, 1 Largo Dos Bombeiros, Vila De Taipa, +853 6569 1214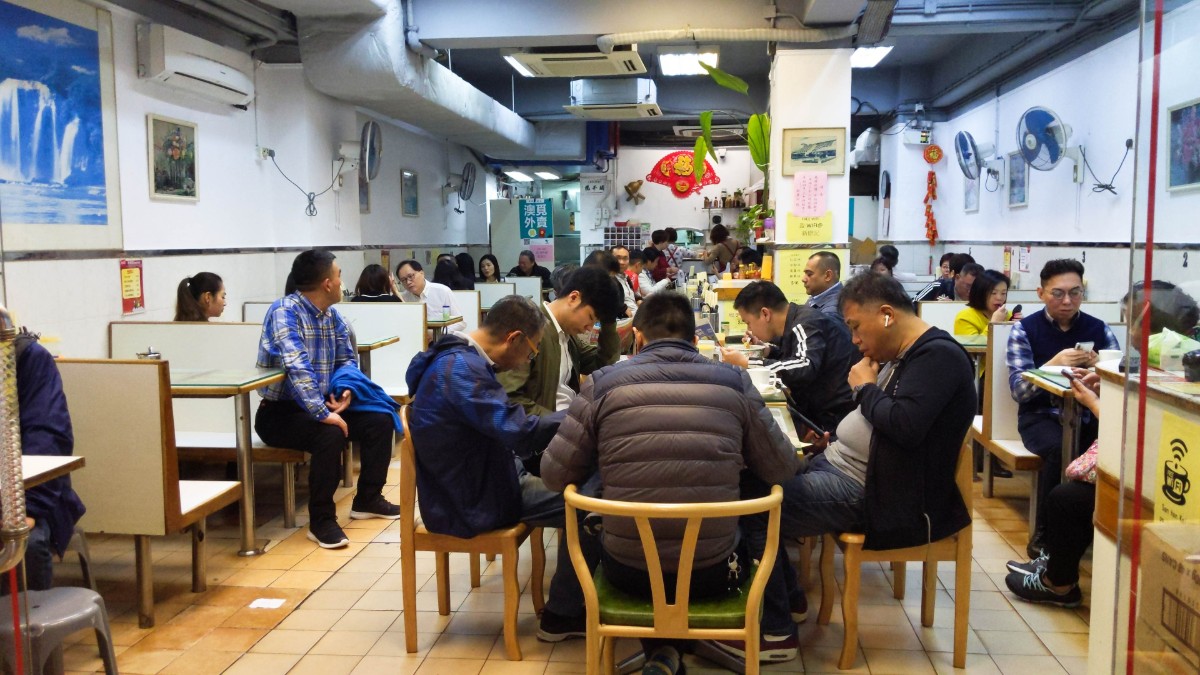 San Hong Kei 新康記咖啡美食 
San Hong Kei is one of the best kept secrets in town. It's been standing for over a decade making breakfast, lunch and dinner for the community nearby. You can easily walk in each day and spot the same faces the next. The locals love it and spend time here reading the newspaper while enjoying the milk tea. If you are looking for a place to enjoy a classic cha chaan teng style milk tea over some cooked food, this place is highly recommended!
Opening hours: Monday–Sunday, 7:30am–00:00am
San Hong Kei Avenida da Amizade, No 747F, Edf. Chong Yu, R/C, Macau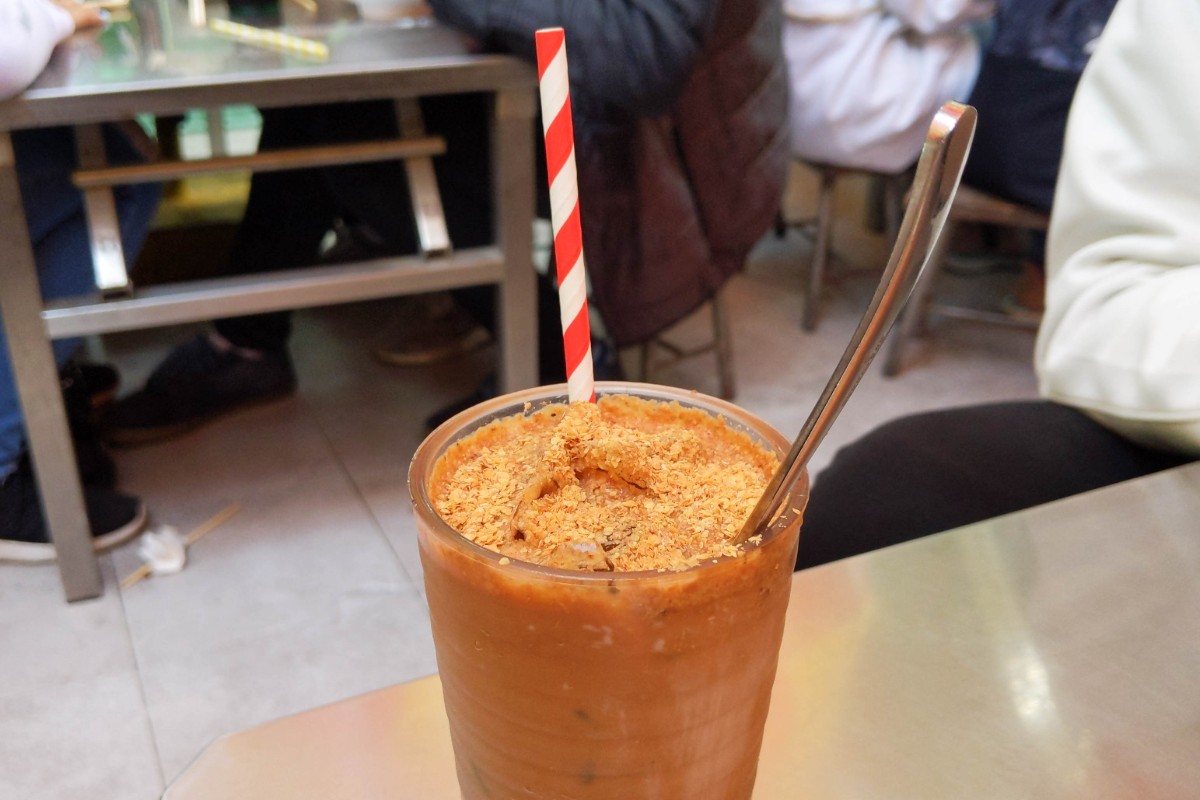 Cheng Chau Chou Kei 青洲灶記咖啡 
Chou Kei is one of the most well-known place for local food. When you come for the delicious food menu, be careful not to overlook the creative drinks menu too! Here you can find "acrospire milk tea", which is basically milk tea sprinkled with wheat flakes on top. This combination has become popular in recent years! Sipping on tea at Chou Kei is very enjoyable because of its patio area, where you will find small chairs and tables outdoor where you can while away time and people watch. .
Opening hours: Monday–Sunday, 7.00am–7:15pm
Cheng Chau Chou Kei Largo Governador Tamagnini Barbosa, No 18, R/C, Taipa, +853 2857 6128
Share
Tags
Related Posts