Milk tea is one of those food items that are usually overlooked when we talk about local food. It is on most menus, but we wouldn't think twice about its taste. With more places popping up in recent years selling bubble milk tea, we wanted to go back to its roots and find some traditional milk tea. We searched for the places offering the best milk tea in Macau made the traditional way and some with a modern twist. Nonetheless, each place offered a taste of its own that is hard to resist for any milk tea lover.
Duckling (Taipa Village)
(See featured image above)
Simple and wide, this restaurant serves all kinds of Cantonese-inspired dishes: fried noodles and soups, beef with rice and stir-fried vegetables are some of the items on their menu. However, we'd definitely go there for their claypot milk tea! Made (you guessed it) in a claypot, the tea is drained several times before it's ready to mix in with the sweetened milk, poured from a small can into our takeaway cup. Set a street apart from busy Rua do Cunha, this eatery is ideal for people looking for a quick bite, but also a wholesome, traditional and comforting portion of this Asian signature drink.
Duckling (Taipa Village) 88 Rua dos Clérigos, Taipa Village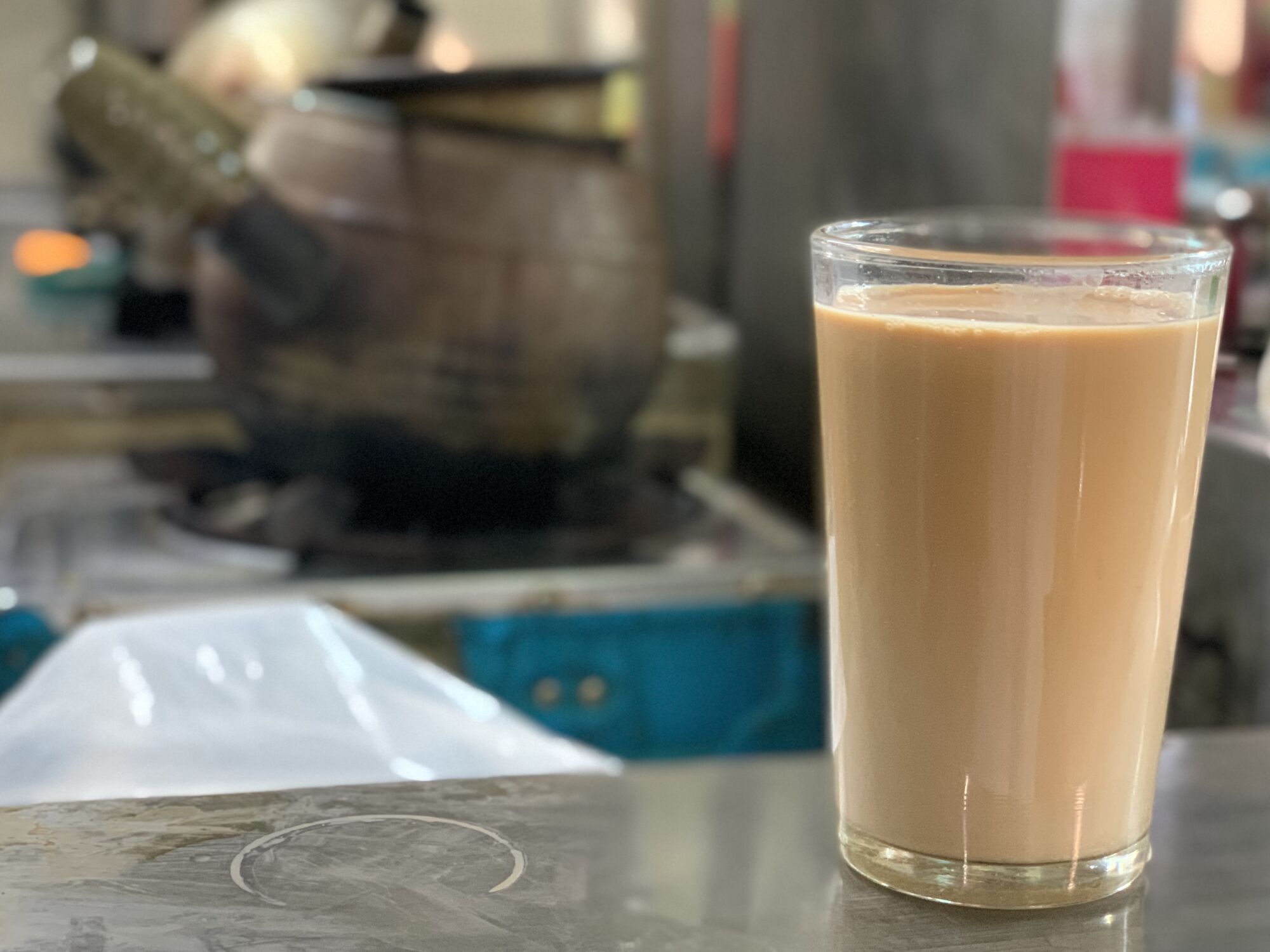 Carnes Assadas de Keong Kei 強記咖啡 
Located inside the Sao Domingos Market Food Hall, you can find one of the most authentic milk tea in Macau. This family-run business has been making milk tea in a clay pot for over 50 years. The owner is actually the second generation and they are extremely proud of the tea they produce. "It takes time and effort in making each cup of milk tea, as only 13 cups can be made in one shot", the owner says. If you are determined to find the best milk tea in Macau, this one is not to be missed. When asked about which tea he uses for this incredible, creamy, and flavorsome drink, the owner replies "five different kinds of tea leaves", so no wonder this one has such a great taste!
Opening hours: Daily, 8:00am–5:00pm
Carnes Assadas de Keong Kei 3/F, Complexo Municipal Do Mercado de S. Domingos, Rua Sul do Mercado de S. Domingos, Senado Square, Macau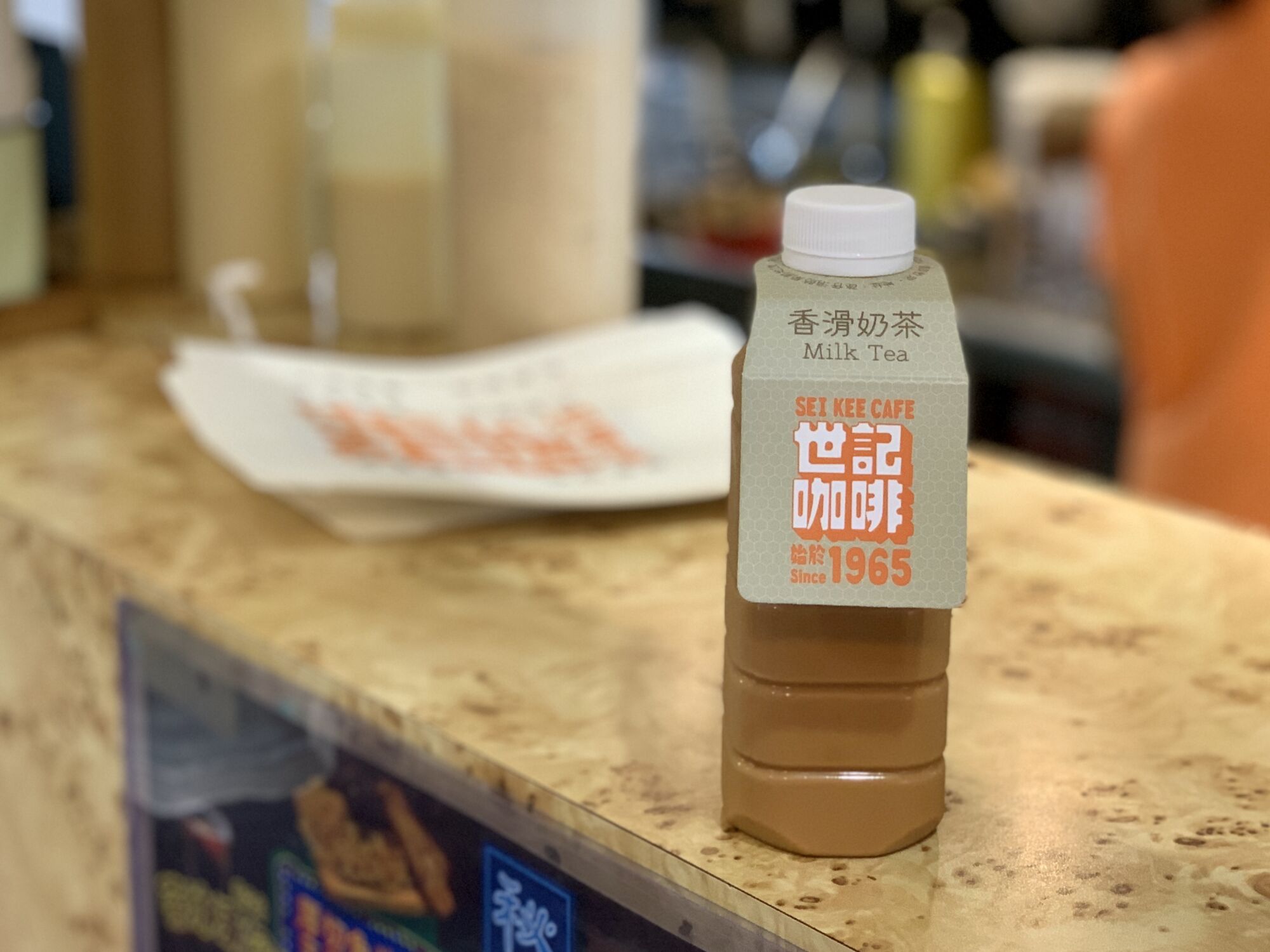 Sei Kee Cafe 世記咖啡 
Listed on the Michelin Guide, Sai Kei has become the "go-to" place when one thinks of local milk tea in Macau. Originally from a small outdoor space near Largo de Santo Agostinho, it has now expanded and ventured to multiple locations around Macau and Taipa. One of their top-selling items is the cold milk tea that comes in a bottle. However, their classic hot milk tea, which comes in a little teapot and a sieve, allows you to brew the tea and combine it with your choice of milkiness.
Opening hours: Wednesday–Monday, 11:00am–7:00pm
Sei Kee Cafe 1 Largo Dos Bombeiros, Taipa Village, +853 6569 1214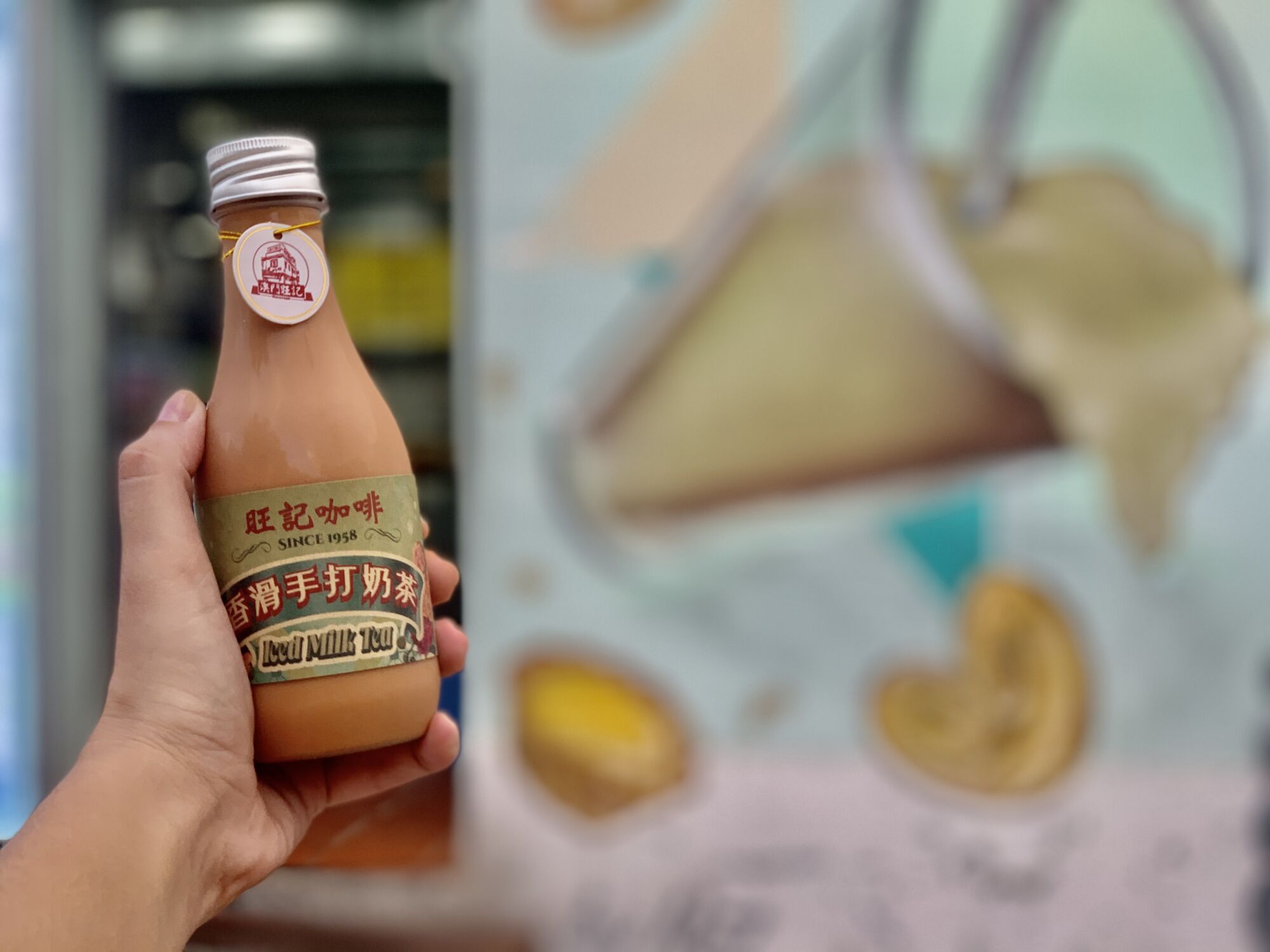 Café Vong Kei
Located in the heart of Taipa Village, Café Vong Kei is worth visiting for its menu, but also the vintage vibe owners have come up with. Go back in time at this eatery and have their signature milk tea. Doesn't matter hot or cold, this drink is great both ways! Also, head upstairs, give your legs a rest while you sip on this fantastic beverage. Silky and sweet, it's the perfect thing to have while taking a break. Making milk tea since 1858, you are sure to be in for a treat.
Opening hours: Daily, 7:00am–6:00pm
Café Vong Kei 60 Rua Correia da Silva, Taipa Village, +853 2882 7033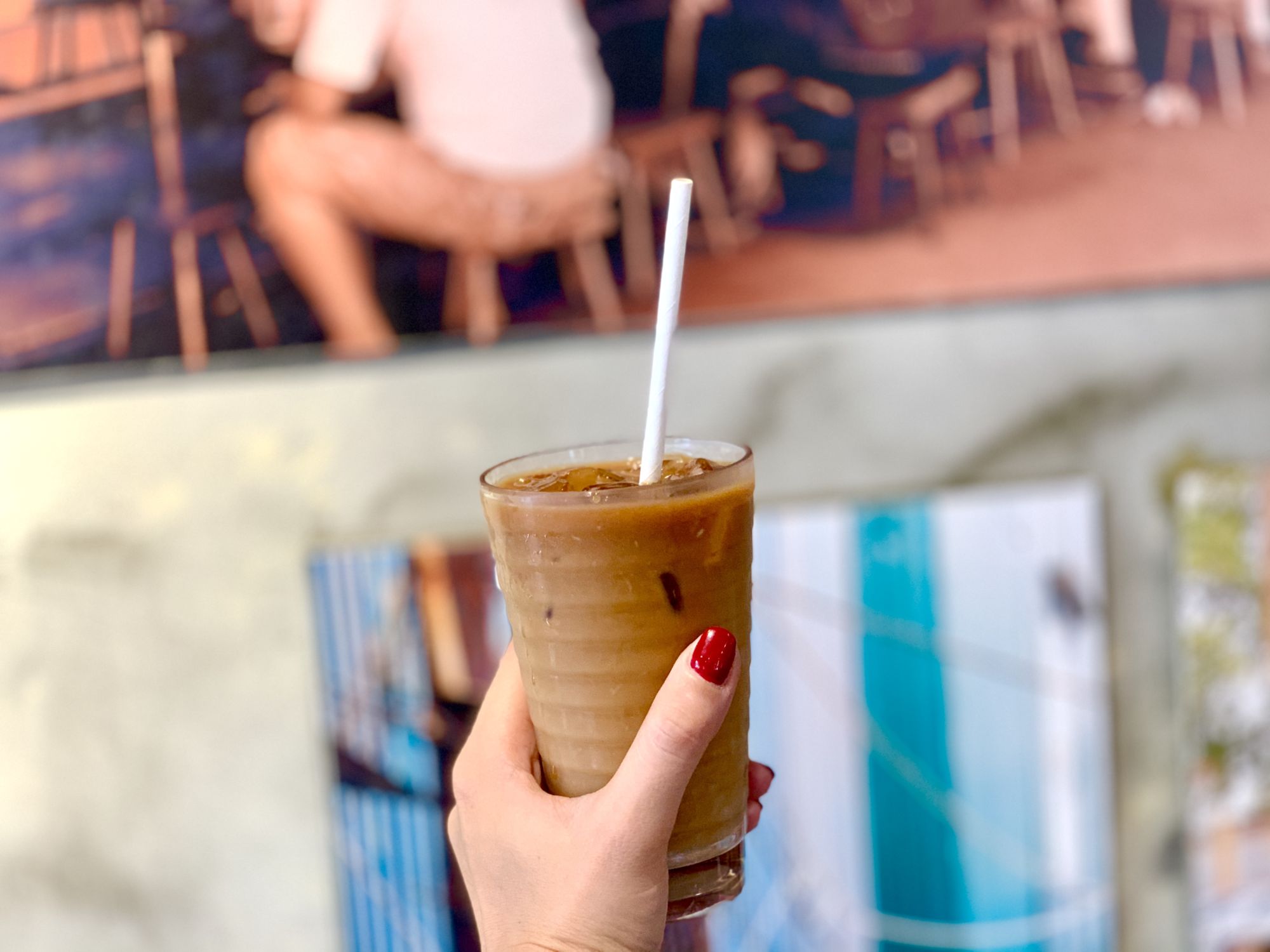 Chou Kei 青洲灶記咖啡 
Chou Kei is one of the most well-known places for local food. When you come for the delicious food menu, be careful not to overlook the creative drinks menu too! Here you can find "acrospire milk tea", which is basically milk tea sprinkled with wheat flakes on top. This combination has become popular in recent years! Sipping on tea at Chou Kei is very enjoyable because of its patio area, where you will find small chairs and tables outdoor where you can while away time and people watch. If you are looking for a different kind of milk tea in Macau, this is the place!
Opening hours: Daily, 7.00am–7:00pm
Chou Kei 18 Largo Governador Tamagnini Barbosa, Taipa Village, +853 2857 6128
Nam Ping
Served with crushed ice or steaming hot, this milk tea in undeniably good, as, in truth, everything else they do at Nam Ping. As one of the oldest cha chaan tengs in Macau, this small, busy eatery has been popular since it first opened in the 60s. People go there mostly for drinks, but some also have lunch. Their milk tea is simple, yet fulfilling. Its flavor isn't very strong, which is great if you're looking for a drink to pair with some food and not a whole snack like some milk teas feel like.
Opening hours: Daily, 6:00am–6:00pm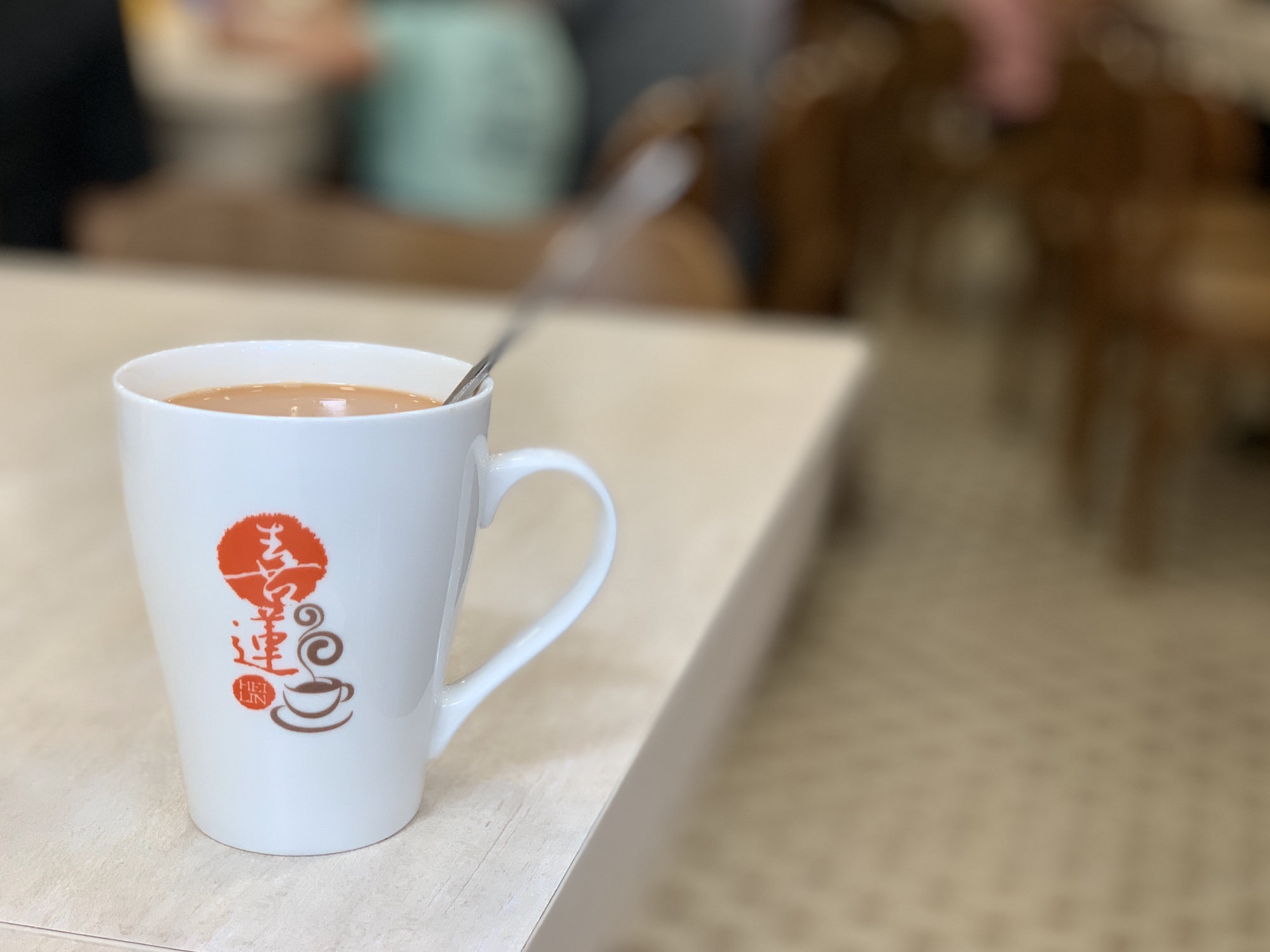 Hei Lin Café
Steaming hot, this is a super aromatic and freshly made milk tea. A five-minute walk from Taipa Village's center, Hei Lin Café serves incredible, simple, and affordable Cantonese-style food. Once you dig into their milk tea, you'll start tasting all the different teas and spices they use to make it. Very creamy and with no added sugar, it's the perfect drink for any season or occasion. During winter, have it hot; in summer, order an iced one.
Opening hours: Daily, 7:00am–8:00pm
Hei Lin Café 84 Rua Fernão Mendes Pinto, Taipa Village, +853 2882 7722, www.facebook.com/heilincafe1988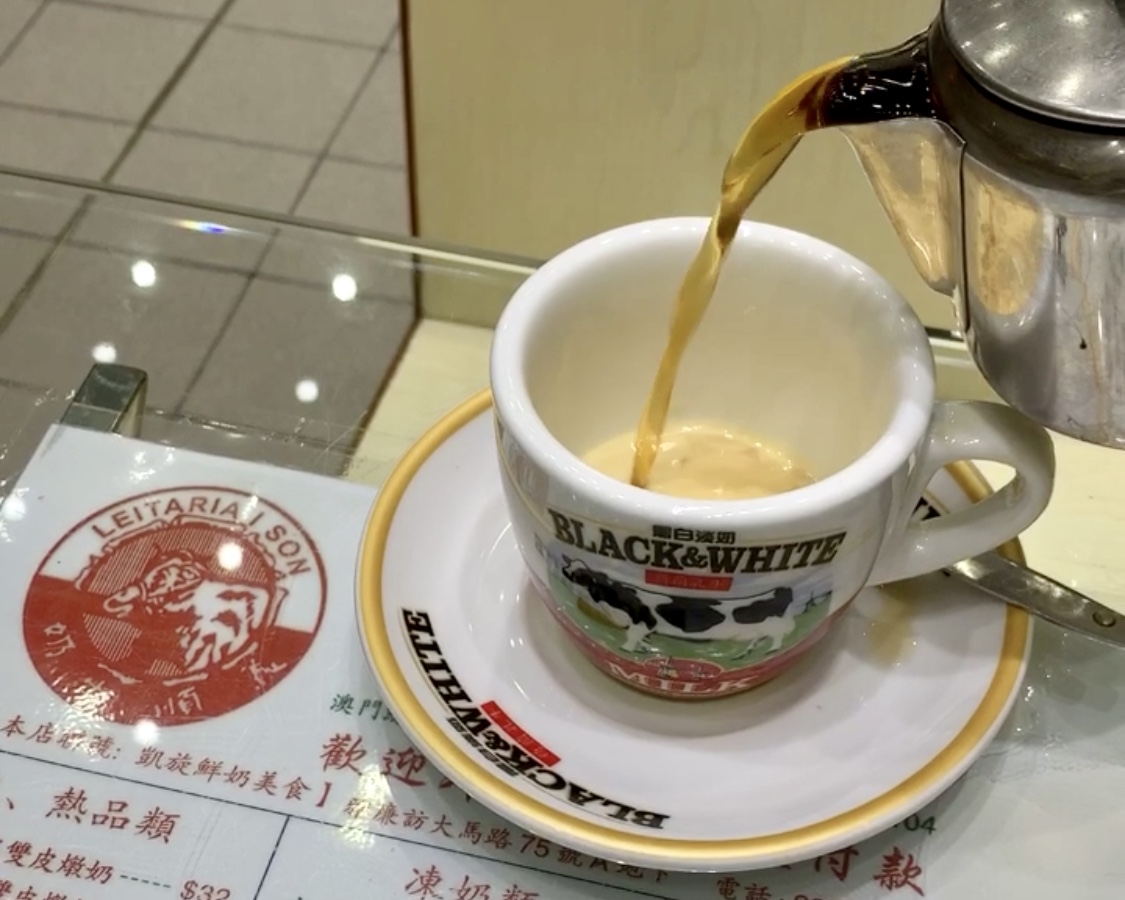 Leitaria I Son
If you lived in Macau during the 1980s and 1990s, you've certainly gone to that restaurant with the cow sign outside. We're talking about Leitaria I Son, that has now branched out with other shops around town, including the original one, close to Senado Square. Known for their cooked milk dessert, they also serve wonderful sandwiches and some other dishes like noodles.
Their milk tea is great, especially because you can choose to have it more or less milky. They serve it in a teacup with a small portion of evaporated milk and bring a teapot with steaming hot black tea so you can pour as much as you want and keep going! No sugar is added, which is great for those looking for something healthier.
Opening hours: Daily, 11:00am–9:00pm
Leitaria I Son 381 Avenida de Almeida Ribeiro, Macau, +853 2837 3104
Also read: 10 Must-Eat Macau Dishes
Also read: Unmissable Local Macau Desserts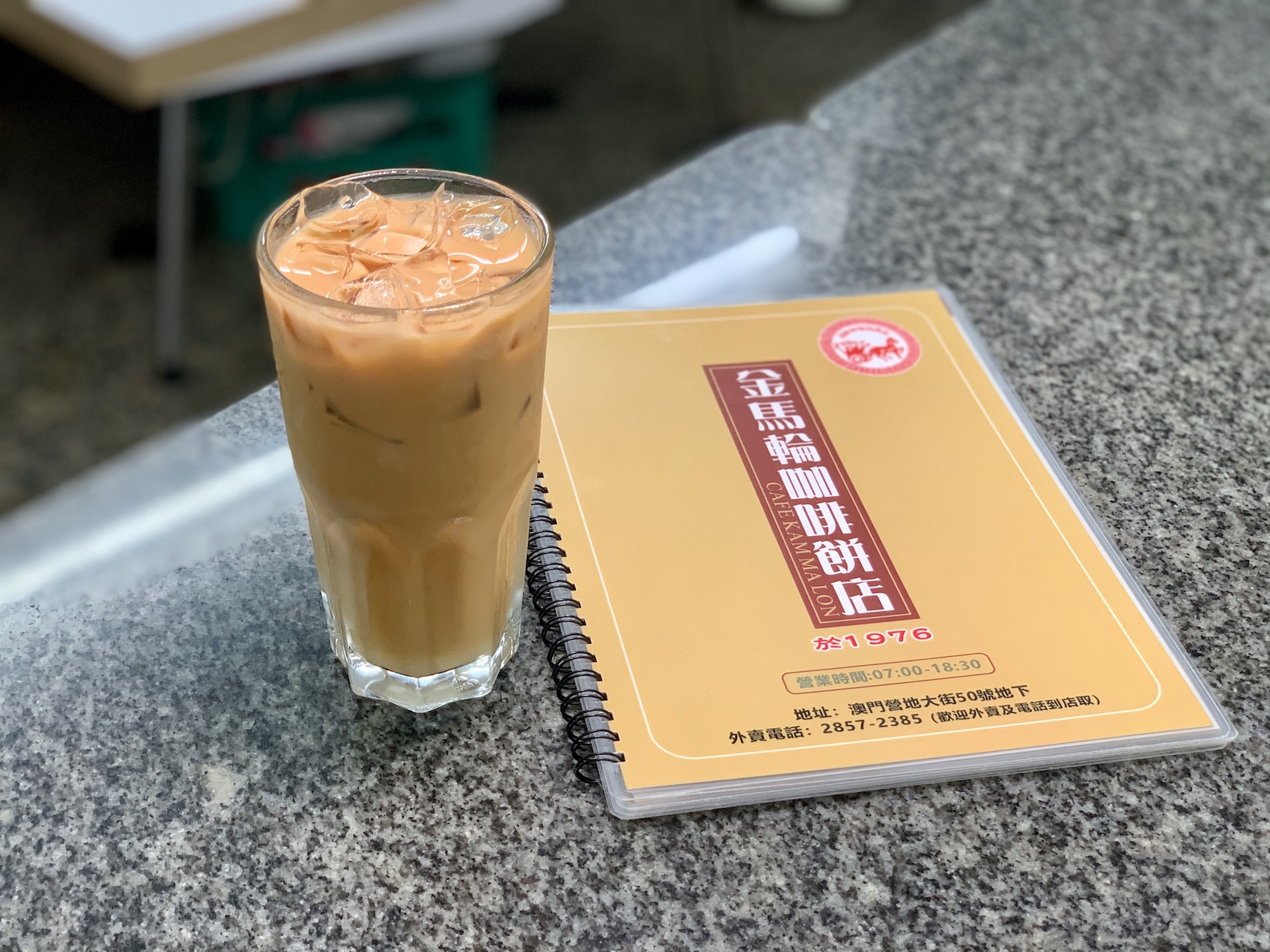 Café Kam Ma Lon
This eatery in the middle of Rua dos Mercadores–in the city center–is famous for its sweet and savory pastries, but who doesn't love the taste of a milk tea made by people doing this since 1976? Super sweet, with a strong spiced flavor and quite creamy (just how we love it), this is a must-try milk tea. Sip on one accompanied by an assortment of their signature pastries and you have yourself the perfect snack! One of their most bought items is the pork chop bun, quite popular amongst tourists looking for this delicacy. Also the pastries: there are usually long queues up front where locals wait in line to take some home.
Opening hours: Daily, 7:00am–6:30pm
Café Kam Ma Lon 50 Rua dos Mercadores, Macau, +853 2857 2385
Also read: Rua dos Ervanários: Old Macau is Around the Corner
Also read: Do it Like a Local: True Macau Establishments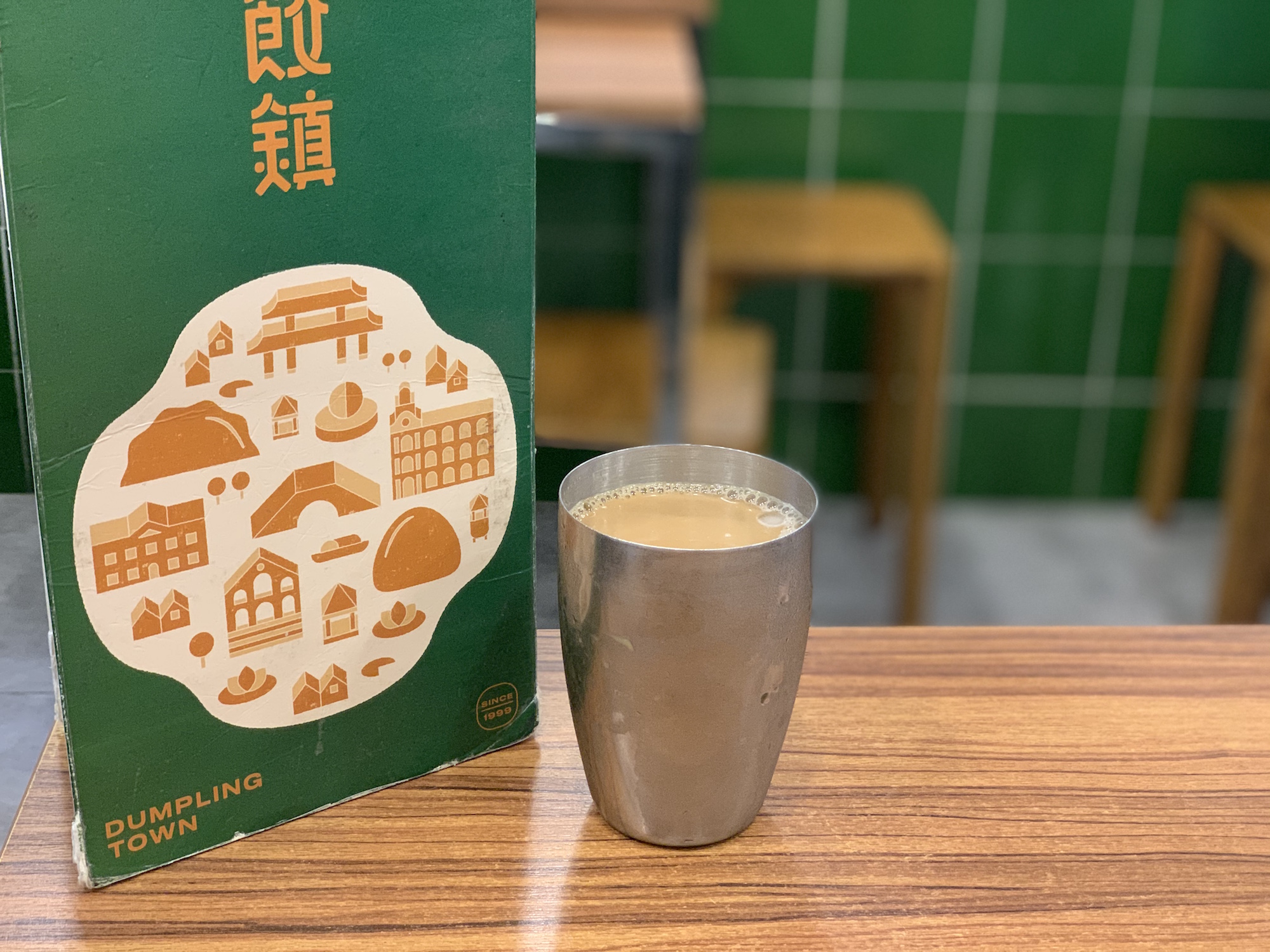 Dumpling Town
Lactose intolerant but still craving a traditional Macau "lai cha"? Look no further! Besides great handmade dumplings, Dumpling Town has not only the classic version but one with almond milk. By the way, it's mouth-watering. We chose the iced one, super thirst-quenching under the Macau summer sun. If you've done your field research for non-lactose options to add to your beverages, you must know almond milk has quite a strong flavor, which is ideal if you enjoy it. With their milk tea, you'll notice the almond's taste gets a bit diluted, also due to the tea's scent. A very good option for everyone, really.
Dumpling Town 5A Beco da Arruda, Macau, +853 2835 6633, www.facebook.com/town.dumpling
Also read: Macau's Best Dumpling Places
Also read: Great Places to Eat Around Senado Square
This article was originally written by Avalyn Acland in March 2019 and updated by Leonor Sá Machado in August 2020.
Tags
Related Posts