"Cha chaan teng" means tea house and it's a local culinary tradition in Southern China. For some locals in Macau, it is a place to begin the day and enjoy morning coffee ot egg sandwiches while reading the newspaper. For others, it offers a quick and affordable meal during lunch and dinner breaks. Cha chaan teng is a concept special to this region because of its unique multicultural menu.
It's a tradition that's become part of Macau, and they're places where you'll be able to witness traces of the local life. Since Macau has been influenced by the Portuguese culture, there's some influence that can be found within its cuisine and even the menus of some of these restaurants. If this is the first time you're walking into a cha chaan teng, don't be shocked to hear lots of people yelling across the room. This is usually the case during busy hours as the waiters communicate your order to the kitchen. Pick a seat, grab a menu from the table, and start from there.
Also read: Best Breakfast Spots in Macau to Eat Like a Local
Also read: Must-try Food at a Cha Chaan Teng
Also read: Best Places to Find Authentic Milk Tea in Macau
Besides the usual coffee and milk tea options, there are also some drinks that can only be found in places like these. If it is a hot day out there and you are craving something icy to cool you down, the red bean ice beverage is a top choice! It is a traditional sweet drink made with red bean, sugar syrup, evaporated milk, and crushed ice. In some places, coconut milk is added to give it an exotic touch.
If you've been to cha chaan tengs before, you know bread is the basic and most sought-after ingredient at these places: sandwiches–with almost anything, really–and toasts are a must, usually what you'll see people eating. However, there's a whole universe of food outside this category. Noodles are also a winner, with macaroni dishes as top choices, but also egg or rice noodles on soup or stir-fried. Why not have some macaroni soup with preserved meat? Besides tasteful, it's also fulfilling. We also love other dishes such as stir-fried minced meat–choice of pork or beef–with vegetables and steamed rice, or even instant noodles soup with a fried egg and preserved meat, ideal for winter. To begin your cha chaan teng journey in Macau, check out the oldest existing one–Nam Ping, 10 minutes away from Senado Square, tucked away on what used to be one of the busiest streets in town.
If you cannot decide whether you want to try coffee or milk tea, go for the mixed drink–coffee with tea. This is a very popular drink ordered by locals with both milk coffee and tea in one cup! It also has an interesting Chinese name which translates to the mandarin duck "yuen yeung". These kinds of ducks always appear in pairs and symbolize the harmony of two species, just like coffee and tea do! This is one of our favorite local drinks because besides having both coffee and tea in it, it's also very characteristic of this part of the world. Give these a try if you are feeling adventurous! If you prefer something else, a good old "iced Coke with lemon" will always keep you refreshed for the rest of your day while you explore these hidden gems. Here's a list of our favorite cha chaan tengs in town. Take the tour and try some of the most traditional local dishes!
Also read: Must-Try Macau Drinks: From Milk Tea to Ginger Coke
Nam Ping
(See featured image above)
Nestled on what used to be one of Macau's most bustling and populated streets in Macau–Rua de Cinco de Outubro–Nam Ping is still one of the most frequented eateries for those looking to taste true local flavors. Popular dishes include egg and preserved meat sandwiches, macaroni soup with vegetables and meat, noodles soup, fried eggs with ham and bread and an assortment of freshly baked pastries, both sweet and savory.
This joint is always full of busy people in for a quick coffee and a sandwich, a good meal during lunchtime, or even catching up with friends over a hot, freshly poured milk tea. When there, we love ordering their scrambled eggs and bbq pork meat–a sandwich with a side of milk tea or iced lemon tea, but anything with char siu will satisfy our cravings, really.It's noisy in there, of course, especially when the owner yells the orders from the counter all the way into the kitchen, but that's part of the thrill of going local! Opening early, it's perfect for both early birds, but also those coming from dancing all night long.
Also read: Nam Ping: A Local Foodie Haven Nestled in Old Macau
Opening hours: Daily, 6:00am–6:00pm
Nam Ping 54 R. de Cinco de Outubro, Macau, +853 2892 2267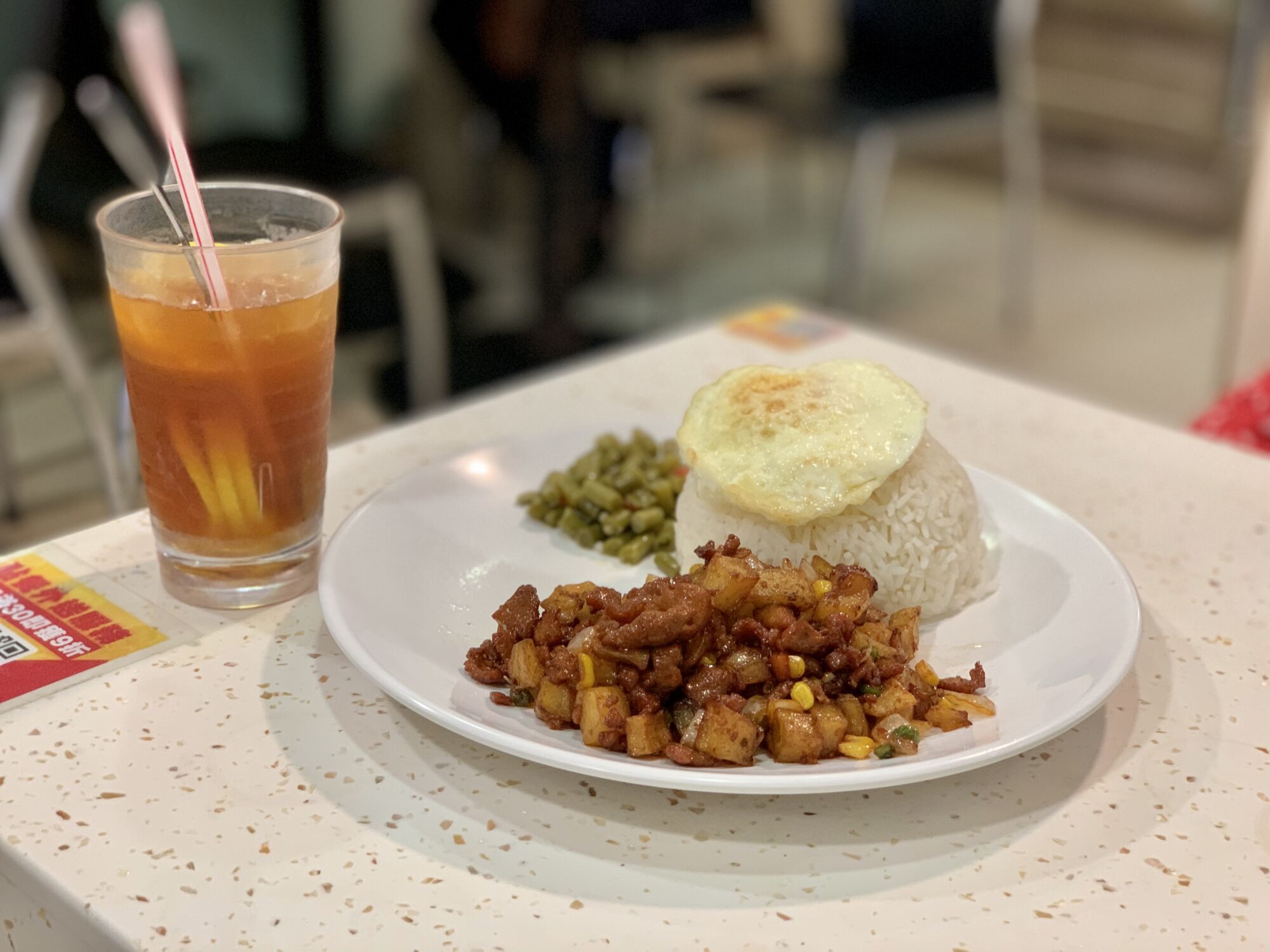 Choi Tung Kei Mei Sek
Located in Venceslau de Morais avenue, Areia Preta, Choi Tung Kei Comidas is a small and simple eatery serving all kinds of wonderful local dishes. Our favorite is their beef minchi with fried potatoes and plain rice. Minchi is typically a Macanese recipe, but several Chinese-based restaurants serve it as well. This one comes with peas, carrots, and some other vegetables and seems to be stir-fried, giving it that extra flavor kick. Other items include stir-fried noodles with beef or pork, vegetables with garlic, beef macaroni, set lunches with rice accompanied with beef, fish, and more. On the sweet side, go for the "Macau-style" french toast, filled with peanut butter, condensed milk, and deep-fried afterward.
Also read: Off the Beaten Path: A Guide to Areia Preta
Opening hours: Daily, 7:00am–9:00pm
Choi Tung Kei Mei Sek 192 Av. de Venceslau de Morais, Areia Preta, Macau, +853 2871 8416, www.facebook.com/choitungkei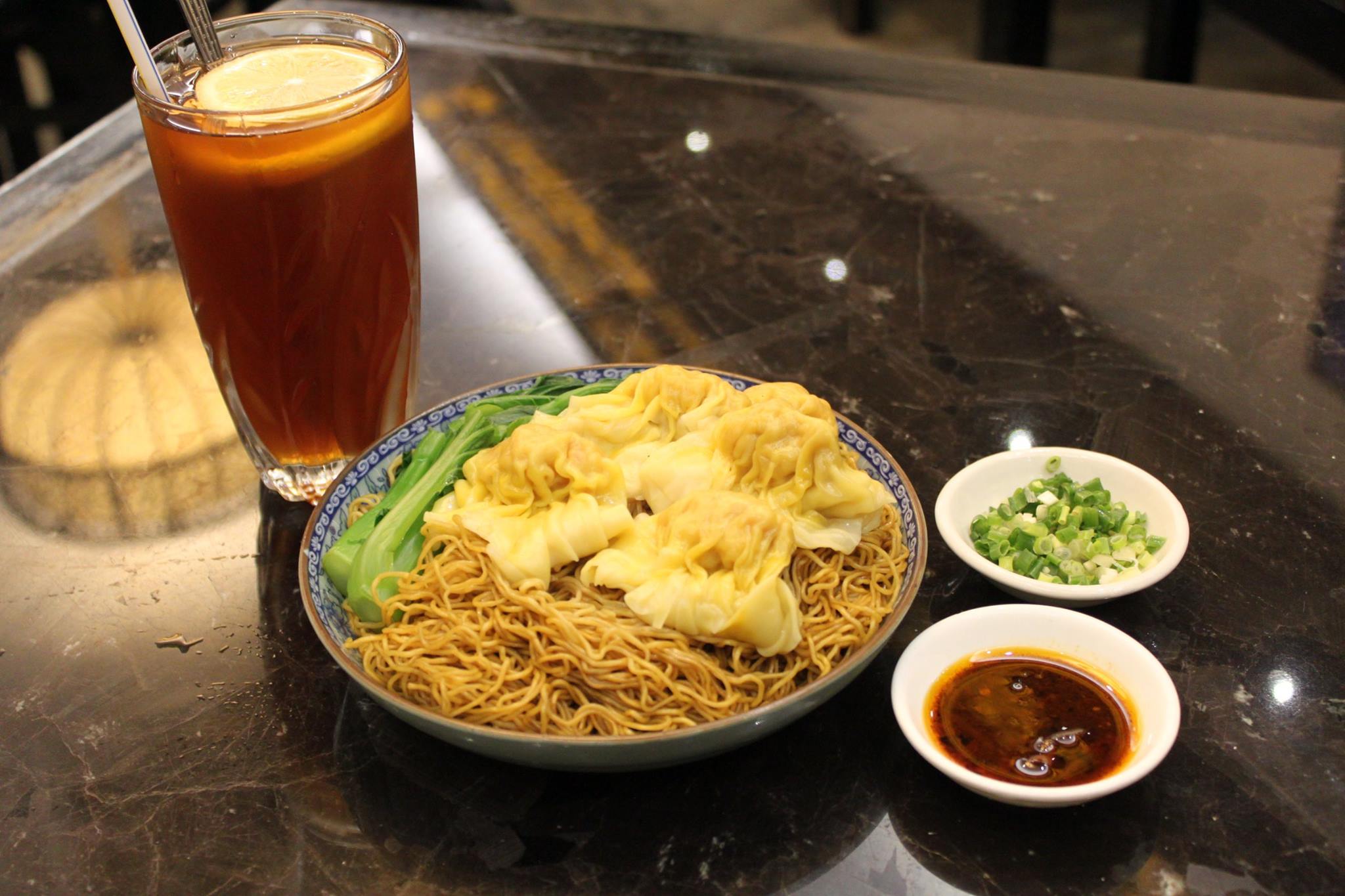 Piu Kei
With different locations across the city, Piu Kei is one of our all-time favorite cha chaan tengs in Macau! One of the advantages is closing late (around 4:00am), but more importantly, the food is just fantastic. Popular foods include chee cheong fun–rice noodle dough stuffed with char siu, scallops, or vegetables–salted turnip pudding (lou pa kou) and different variations of congee including plain, with century egg, crab, and many others. The wonton noodles soup is also a must-try. Simples options include beef with noodles and local delicacies with pork's intestines and other tasty meats. If you're having some friends visiting from abroad, we highly recommend taking them here!
Also read: Macau's Best Wonton Noodles for Under MOP $50
Opening hours: Daily, 7:00am–4:00am
Piu Kei Taipa 256 Rua de Bragança, Taipa, +853 2885 5184
41 Rua de Seng Tou (Flower City), Taipa, +853 2830 5429
2-14 Rua do Almirante Costa Cabral, Macau, +853 2859 3246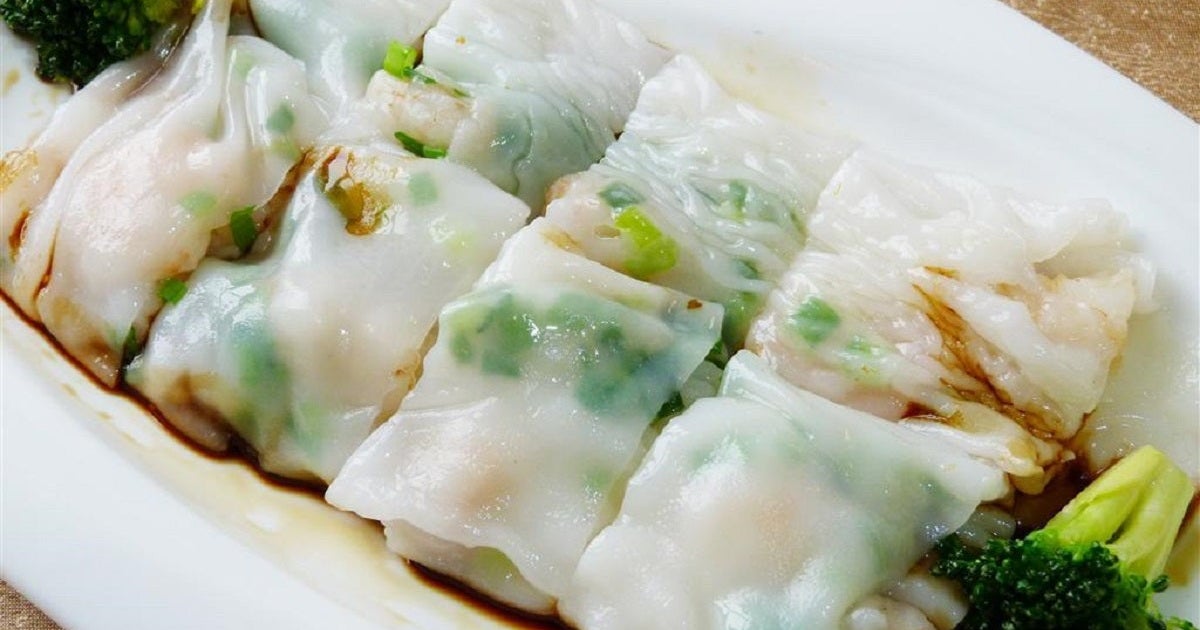 Fat Kee
With a huge selection of different congees, it also serves regular traditional dishes. Here, you'll find comforting dishes made with meats, noodles and rice and seasoned with some of our favorite local ingredients: peanut butter, soy sauce and lots of garlic. Prices are also very friendly, which makes this a perfect to-go place for lunch in Macau's northern area, close to Kun Iam Temple.
Opening hours: Daily, 8:00am–12:00pm
Fat Kee Next to 144, Av. de Artur Tamagnini Barbosa, Macau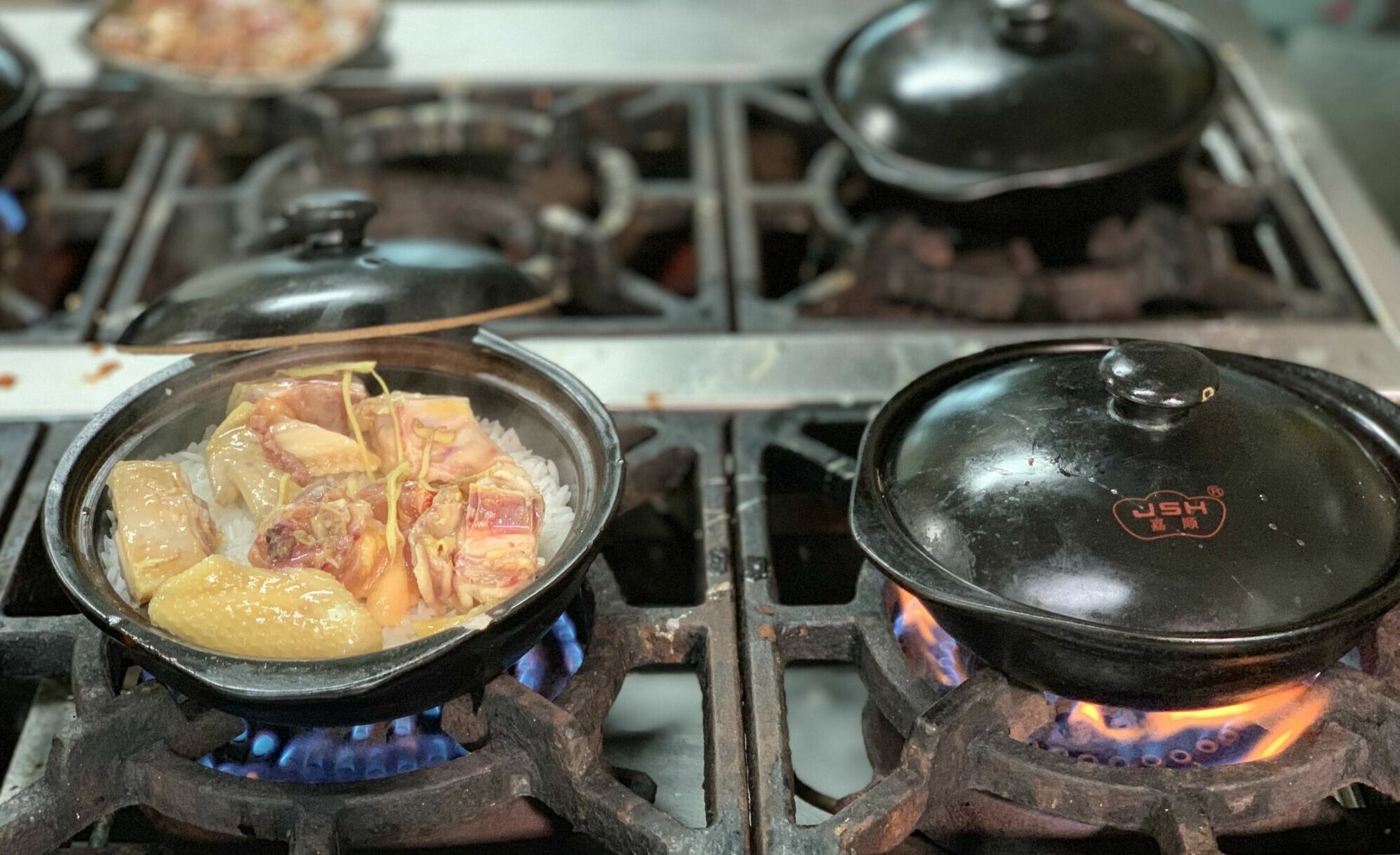 São Domingos Market Cook Food Complex
Located on a top floor of São Domingos Market–right in the middle of Senado Square–this food complex includes booths serving local foods of all kinds. From kidney and intestines to wonton noodles soup, some of the best milk tea and iced lemon tea, there's a myriad of meals to try here. If you love local flavors, São Domingos Market is the to-go place. One of our preferred dishes is from a Chinese lady cooking clay pot rice variations. Ready in less than 15 minutes, you can choose between chicken, pork, beef, eel and some other varieties. The dish comes on a, well, clay pot dish, which is also nice to shoot. We like to pair it with a freshly made iced lemon tea or a warm milk tea from yet another booth in there, Carnes Assadas de Keong Kei 強記咖啡.
Also read: Best Markets in Macau
Also read: Best Places to Find Authentic Milk Tea in Macau
Opening hours: Daily, 7:00am–8:00pm
São Domingos Cooked Food Complex 3/F, São Domingos Market, Travessa do Soriano, Complexo Municipal do Mercado de S. Domingos, +853 8394 2800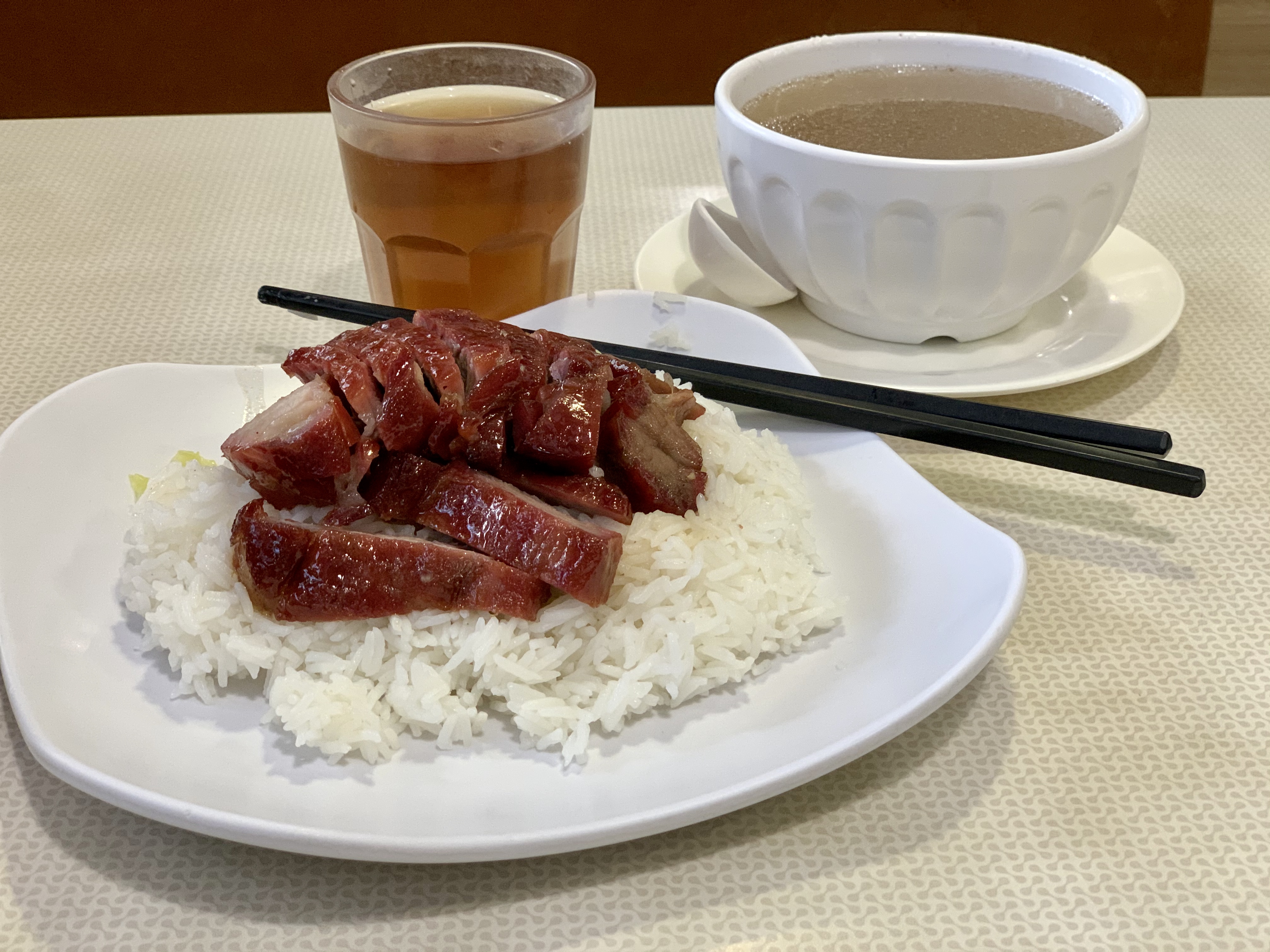 Duckling Gourmet
Situated in central Taipa, the best time to head to Duckling Gourmet is at lunch. Why? Because they run out of the best dishes in the afternoon, after everyone flocks there for their set lunch menus. Inclusive of Chinese-style soup–a rich yet light warm broth–it comes with a main dish and some hot tea. The reason why everyone loves Duckling Gourmet so much is their extremely flavorsome meats, including duck and pork. Their char siu is super tender and glazed on the outside with a crunchy side. Served with a side of plain rice, you can also buy a selection of different meats to try all of them out.
Also read: Macau's Best Cheap Eats
Opening hours: Daily, 7:00am–9:00pm
Chan Kong Kei Roast Duck (陳光記飯店) 9 Rua Do Dr. P José Lobo, Macau
Duckling Gourmet 161–177 Rua de Nam Keng, Taipa, +853 2883 6118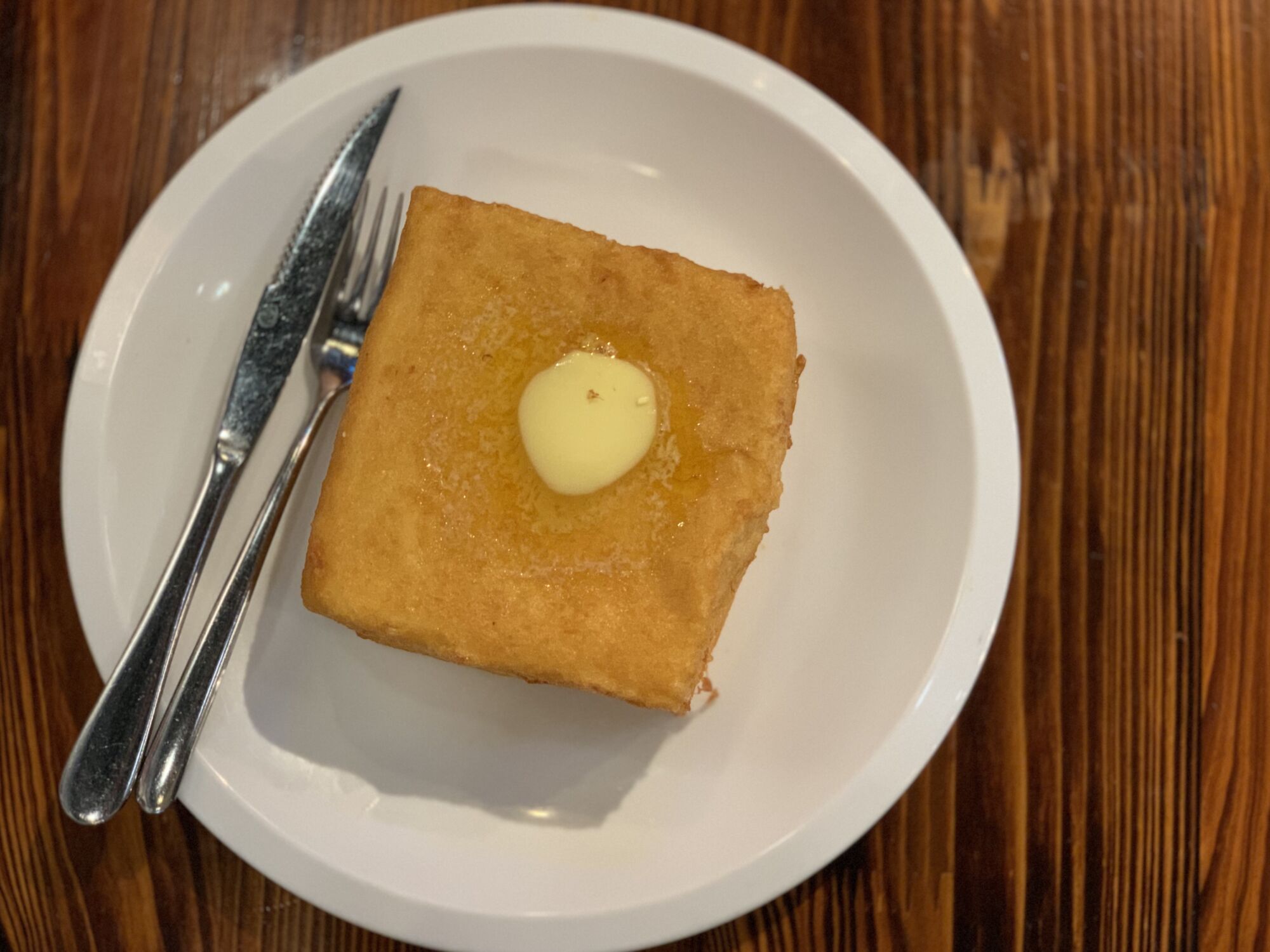 Chou Kei
Quaint and colorful, Chou Kei is just the perfect venue to head for a quick bite filled with local flavors. Around for some time, it was recently painted fresh on the outside. Featuring a cool small open-air area, most people join indoors. It's usually full, especially with tourists looking to have a taste of the real Macau. Signature dishes include wonton noodles soups, Macau-style french toast, and some other more basic items like beef with rice or pasta. The walls of the restaurant are decorated with newspaper pages and paintings of the old Macau, which makes it a very nice venue to have a meal. The menu is in both Chinese and English.
Opening hours: Daily, 7:00am–7:00pm
Chou Kei 18 R. Gov. Tamagnini Barbosa, G/F, Taipa Village, +853 2838 1316 or +853 2895 2014
109 Av. da Concórdia, G/F, Block 8, Edf. Weng Ken, Fai Chi Kei, Macau, +853 2838 1316
G/F, 2D Rua dos Colonos, Patane, Macau, +853 2895 2014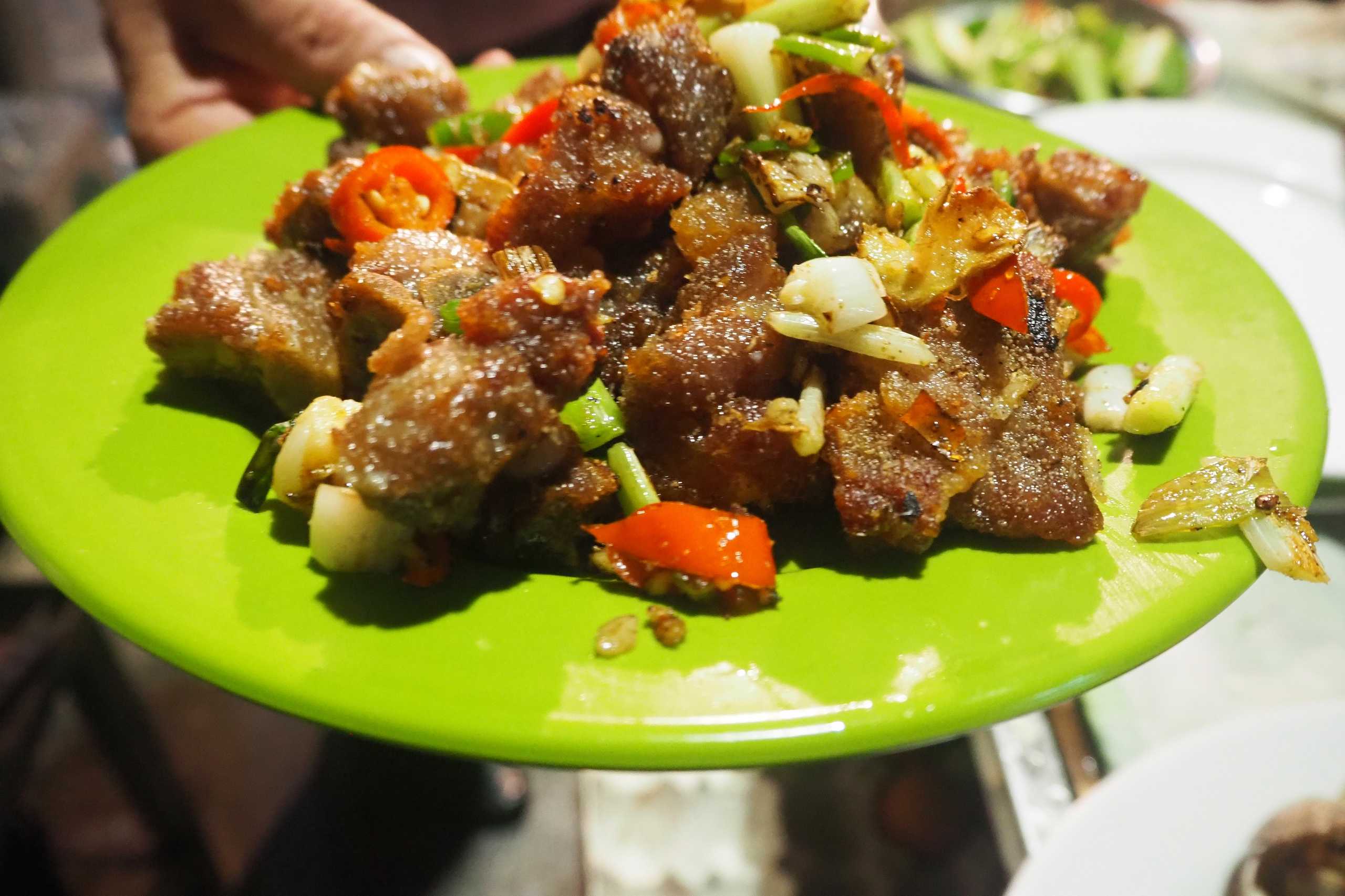 Chou Kei's Kitchen
It might be named as the previous eatery on our list, but this one's basically a one-of-a-kind hidden gem tucked away in central Macau. Focusing on steamed and stir-fried foods, their signature dishes including tiny deep-fried fish, ginger and vegetables steamed fish, stir-fried vegetables, meat, and fried rice, but also beef with peppers and garlic, and vegetarian dishes with eggs, tofu, and more. One of their most sought-after treats is the oyster omelet, a super popular Cantonese item. This open-air chaa chan teng is highly frequented by locals and some expats from Nepal, Indonesia, and the Philippines. Some Portuguese also gather there with friends as it's usually opened till late and serves cheap fresh beer. Smoking is allowed and if seating is scarce, just push a chair and sit with other people!
Opening hours: Daily, 4:30pm–2:00am
Chou Kei's Kitchen 64 R. de Cinco de Outubro, Macau, +853 2857 6128
Sai Van On Kei
In Macau since 1954, this is undoubtedly one of out favorite cha chaan tengs in town. Serving all kinds of comfort foods–stir-fried noodles with tender meat and soy sauce, noodles soup with dumplings, tomato pasta with beef, noodles with fish balls and fried egg–this is a very popular eatery amongst locals, and surely one of the best places to starting experimenting with local treats. If you're feeling like Western is more your thing, go for some french fries with beef while your friends savor other delicacies.
Opening hours: Monday–Friday, 7:00am–7:30pm
Sai Van On Kei 680 Avenida Dr Sun Yat Sen, Shop F, G/F, Taipa, +853 28855711, www.facebook.com/onkei1954
412A-416 G/F, Av. do Dr. Rodrigo Rodrigues, Macau, +853 2878 8855
14 Estrada da Vitória, G/F Shop A, Macau, +853 2853 0646
30 A R. do Chunambeiro, G/F, Vo Court, Macau, +853 2856 7385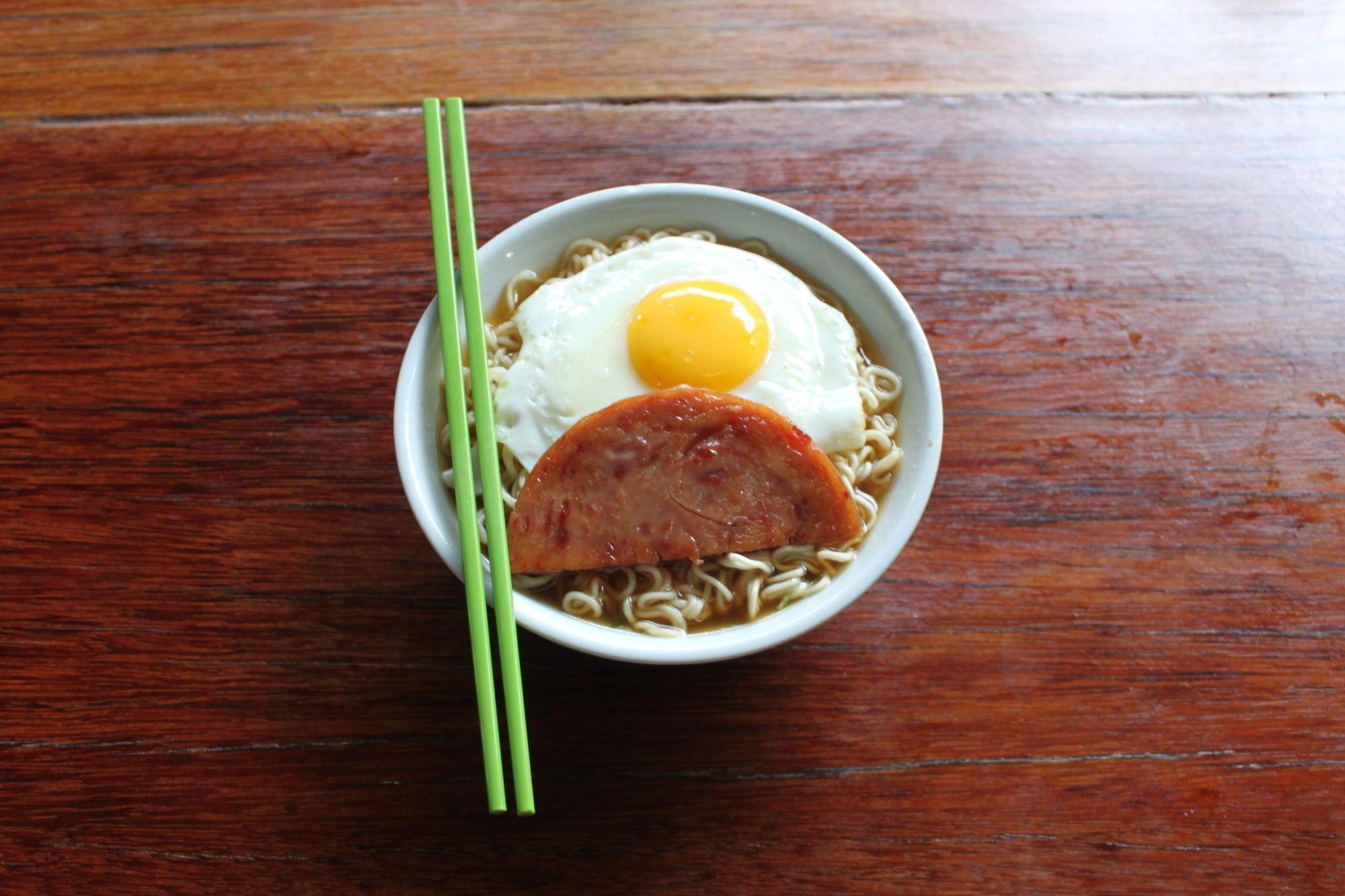 Hon Kee Cafe
Tucked away in Coloane's quaint Lai Chi Vun village, Hon Kee Cafe is very popular amongst both locals and tourists looking for something local with a flair. Although they don't serve a wide variety of foods, they're said to make some of the best coffee in Macau! Made with instant coffee, apparently, the secret is in the mix and stirring the owner does. Go simple here: order some instant noodles with a fried egg and preserved meat with a fresh-made iced lemon tea to go with it. There are also sandwiches and other kinds of noodles.
Also read: Hon Kee Café: A Taste of True Coffee in Coloane
Opening hours: Thursday–Tuesday, 7:00am—6:00pm
Hon Kee Cafe Merendas de Lai Chi Vun Park, Coloane, +853 2888 2310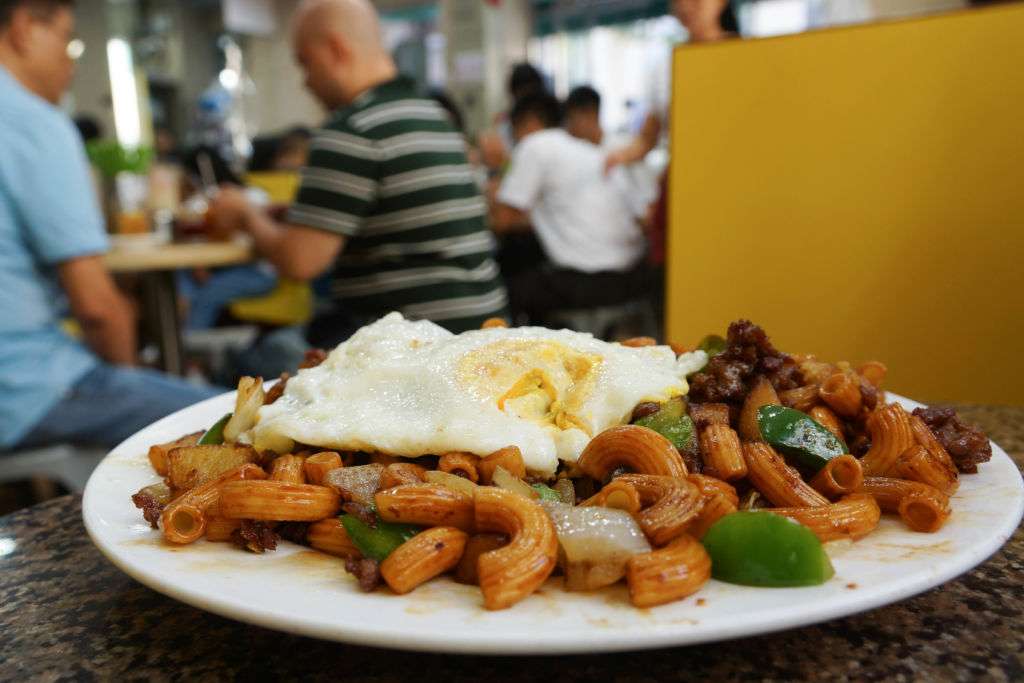 Xinhongfa Cafe 新鴻發咖啡美食
Xinhongfa Cafe's signature dish is bo loh yau (pineapple bun with butter), one of Macau's all-time favorite snacks! Like the great cha chaan teng it is, this cafe also serves more consistent dishes including pasta with ketchup, beef, sausage, and fried eggs, macaroni soup with preserved meat, stir-fried macaroni pasta with beef–highly recommend for foodies exploring the local palate. We really enjoy their stir-fried noodles filled with meat, soybeans, and vegetables topped with some juicy sauces from the cooking itself.
Also read: Where to Find the Juiciest Pork Chop Bun in Macau
Opening hours: Daily, 6:00am–6:00pm
Xinhongfa Cafe 55C Rua do Almirante Costa Cabral, Macau, +853 2853 0452, www.facebook.com/xinhongfacafe
Tags
Related Posts