If you're exploring Senado Square, there's plenty of things to see, do and most importantly taste! Whether you're marvelling at the remnants of Portuguese colonial architecture, taking obligatory pictures in front of the fountain or shopping at one of the many brand name outlets, when your tummy rumbles, it's time for a break! Senado Square is also a great place for an affordable culinary adventure so grab some of these amazing Macau street food and go on your merry way.
Xian Guo Dian Fruit Juice
(See featured image above)
Serving all-natural and healthy juices, this small, modern and minimal shop specializes in fresh fruit juices and shakes. Macau's latest craze involves combining anything with Yakult and it can be coffee, mashed fruit, milk or even tea. Xian Guo Dian has a wide range of mixes, including kiwi, lemon, strawberry and much more mixed with this pretty amazing little drink. Other interesting combinations include mango and asparagus, avocado milk or tomato juice. They also have some of the most traditional flavors, such as carrot, apple, mango and orange.
Xian Guo Dian 53 Travessa dos Anjos, Macau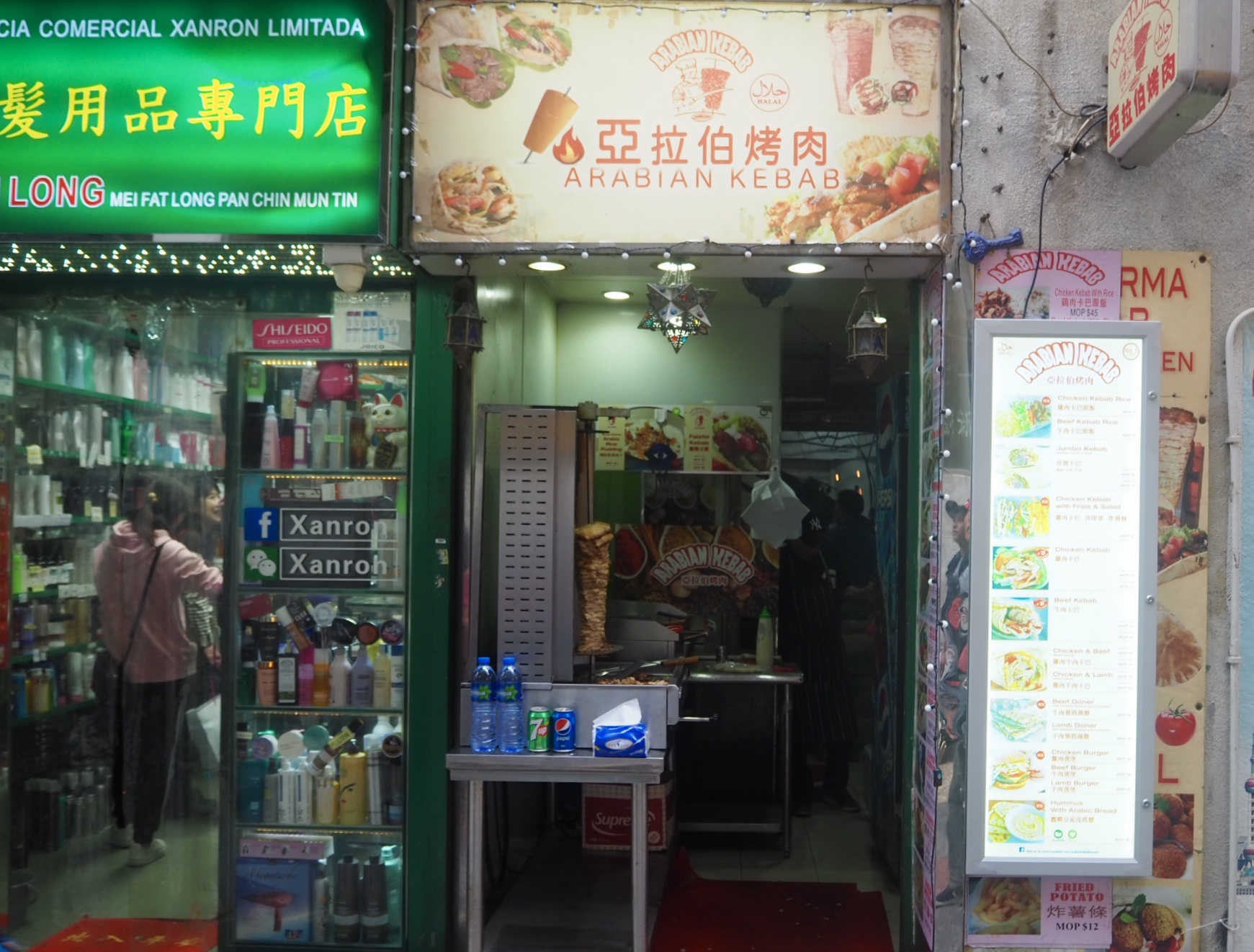 Arabian Kebab
Who doesn't love kebabs? Flavors straight from the Middle East and made in our very own city. The fresh vegetables and generous carving of smoked and well-seasoned meat wrapped in a large pita bread will surely delight your taste buds and keep you satisfied as you roam the streets. Prices range from MOP $35–78 for a jumbo piece!
Opening hours: Daily, 12:00pm–9:30pm
Arabian Kebab 45–51, Centro Comercial Teatro Capitol, Travessa dos Anjos, Macau, +853 6235 7379, www.facebook.com/arabiankebab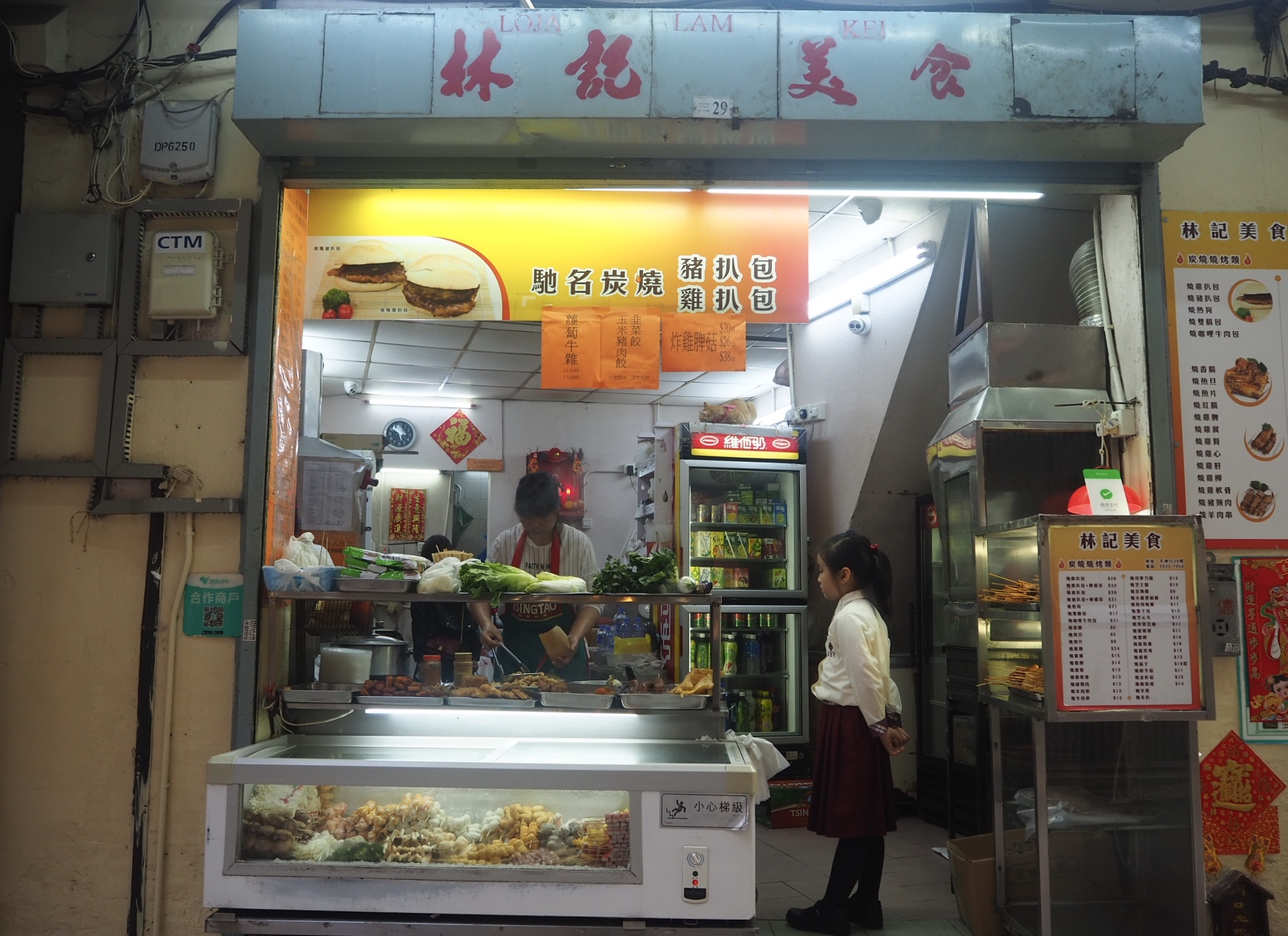 Loja Lam Kei
Quick and easy, grab some steamed bites here. The epitome of street food, be it fish balls, veggies or other Asian delicacies, almost everything is served on a skewer after steaming. There are also drinks available which includes water, beer, soft drinks and some other local treats. Not that adventurous? Go for the usual: a takeaway pack with iced lemon tea and some steamed vegetables to munch on!
Loja Lam Kei 29 Travessa dos Anjos, Macau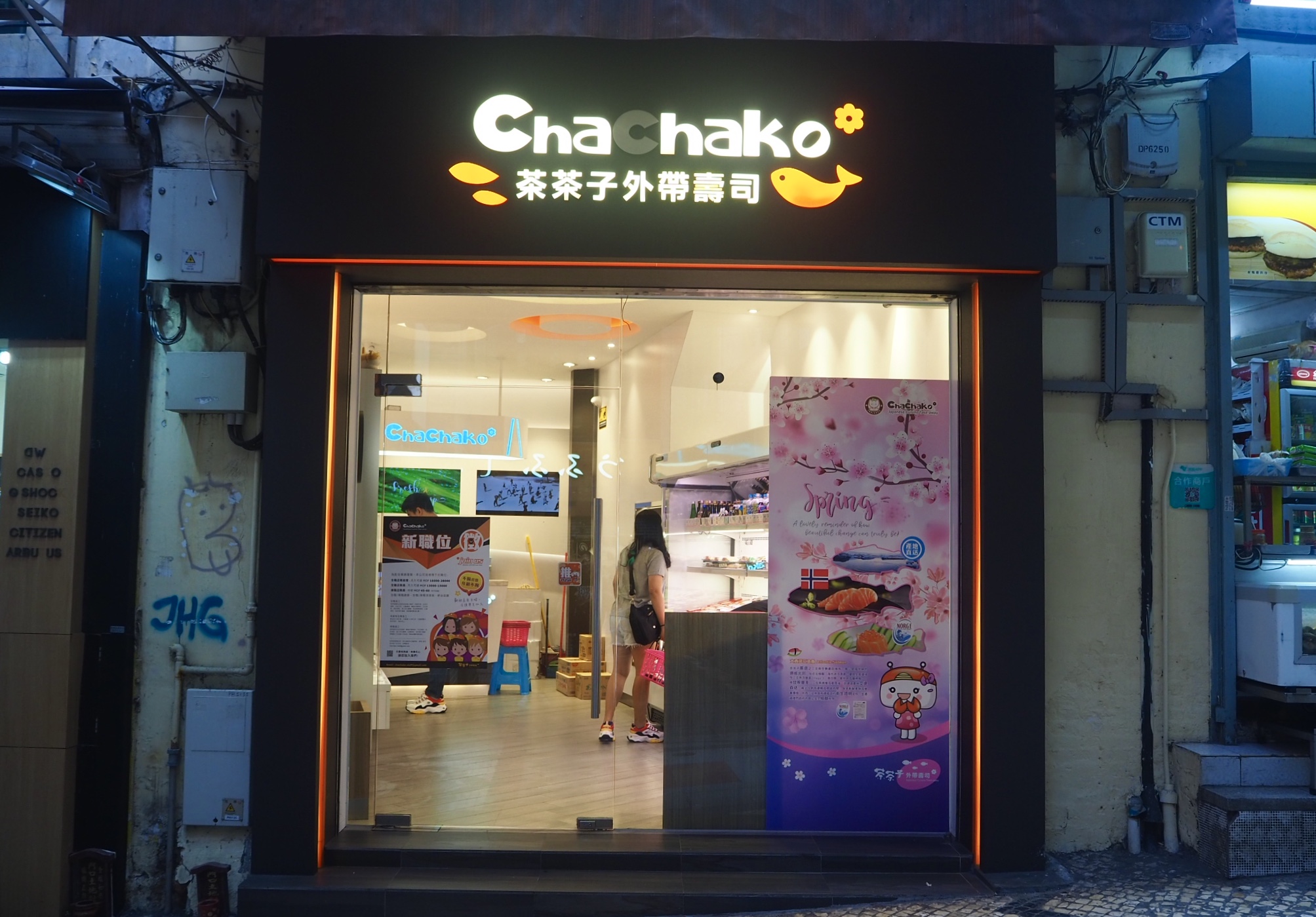 Chachako
Looking for a quick fix of sushi at a fair price? Then Chachako should be your number one option! Opened daily till late, it has an array of different sushi, sashimi, rice bowls and salmon fillets to go. They also sell drinks that you wouldn't easily find around town. The ingredients for their food are delivered directly from their places of origin (65% imported and 35% purchased domestically). Their salmon is imported directly from Norway, scallops come from Hokkaido, and tuna at ultra-low temperatures arrives from the north of Asia. Prices don't really exceed MOP $100 and their dishes generally cost between MOP $20–70. There are more shops across town, including Taipa. See their delicious offerings here on their Facebook page.
Chachako 21–25 Travessa dos Anjos, Macau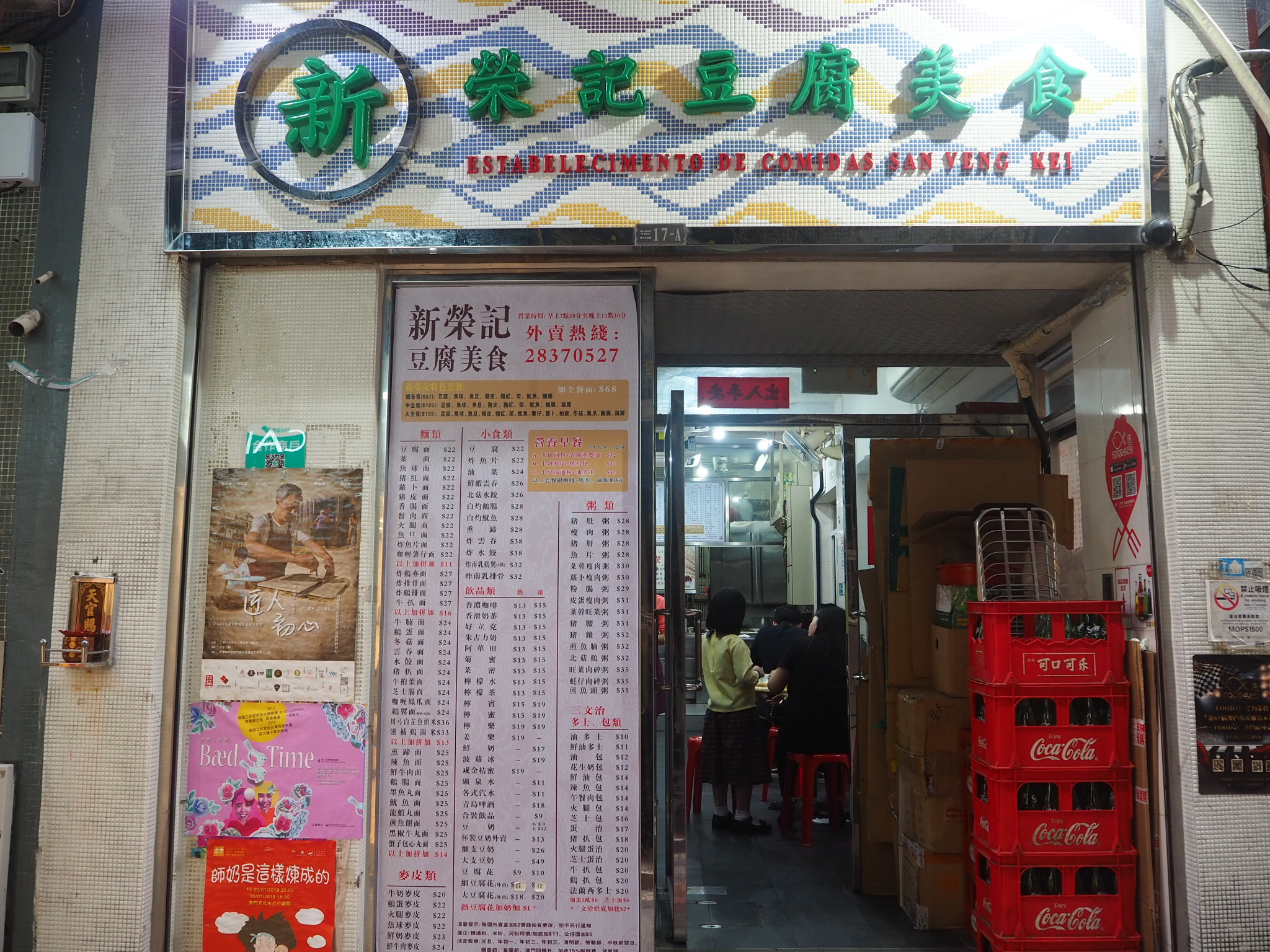 Estabelecimento de Comidas San Veng Kei
They open early in the day, so you can grab breakfast here before exploring Senado Square or even before heading to work! A very popular restaurant during lunchtime–especially for students and people working in the area–this is a must go place for local, traditional and cheap food. If you don't speak nor read Cantonese, communication can be a challenge, but try looking at the table next to you and fascinating things will happen! Chicken with rice and garlic vegetables, noodles (with or without soup) are some of their most popular dishes.
Opening hours: Daily, 7:00am–9:00pm
Estabelecimento de Comidas San Veng Kei 17A Travessa dos Anjos, Macau, +853 2838 9282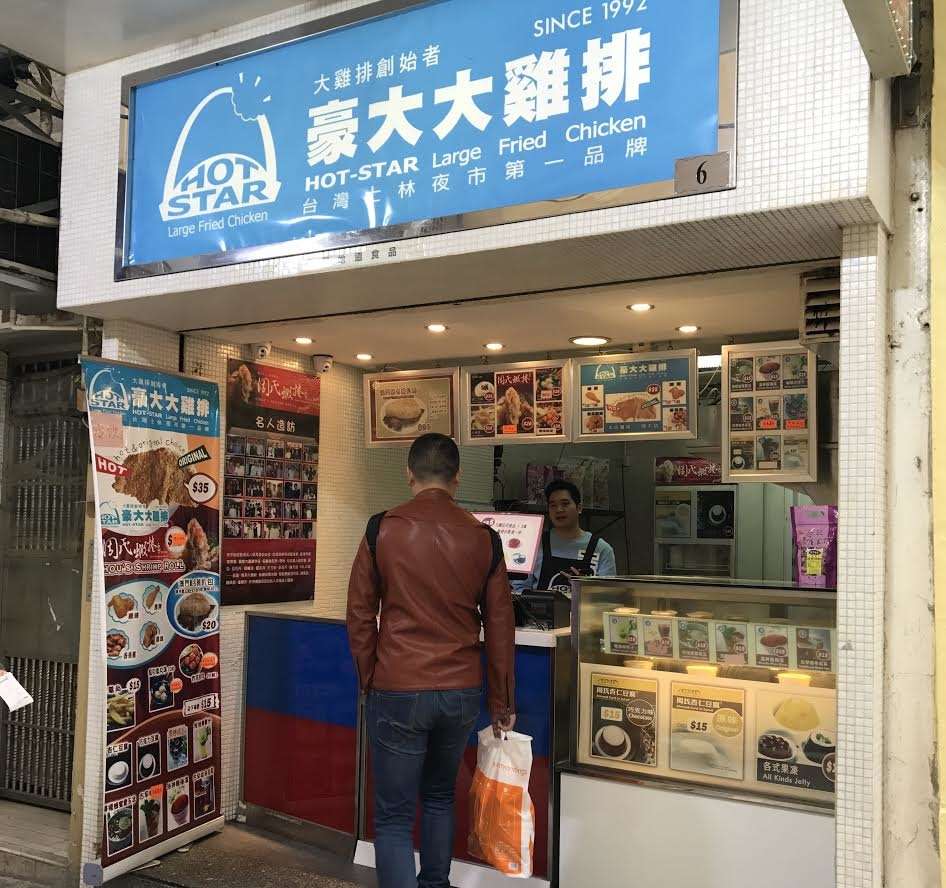 Hot-Star Taiwanese Large Fried Chicken (豪大大雞扒)
This Taiwanese snack is making waves globally and we are more than thankful that they've landed here in Macau. Can you imagine eating a piece of fried chicken larger than your face? Well, that's exactly what Hot-Star is all about. Large, flattened chicken breasts are deep-fried until golden and seasoned to perfection. The exterior is crispy while the chicken remains moist and tender. So addictive!
Opening hours: Daily, 11:30am–1:30am
Hot-Star Taiwanese Large Fried Chicken 6 Beco da Palha, Macau, +853 6345 1924, www.hotstar.com.tw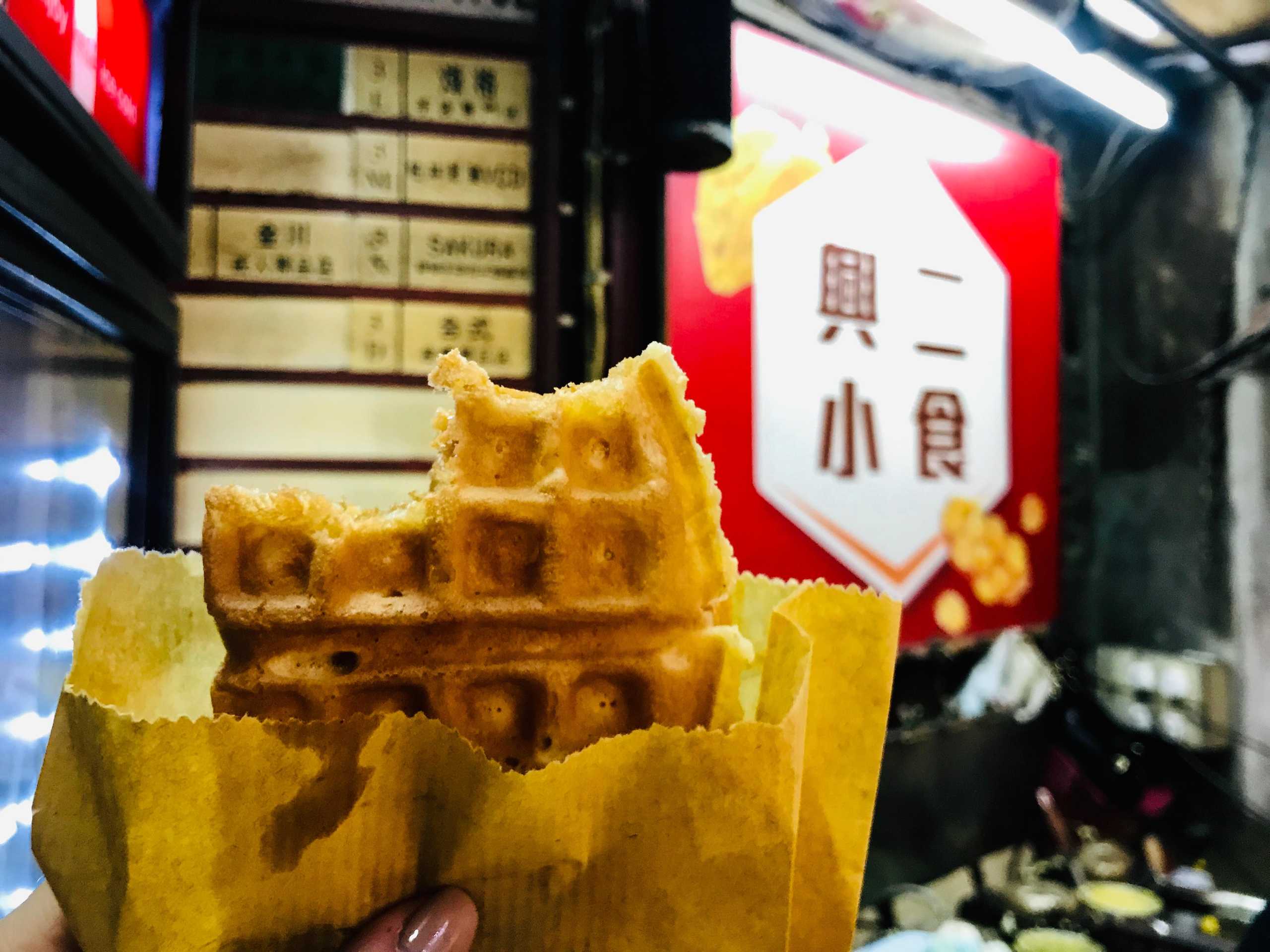 Hing Yi Waffle
Anyone who has lived in Macau long enough knows Hing Yi as "the waffle place." It stays traditional and true to Macau and it's always done right. The waffles made before your eyes are perfectly crispy, yet warm and fluffy, and then drizzled with copious amounts of condensed milk and peanut butter. It's simply heaven. We also like their fun-to-eat egg waffles and the delicious banana waffle. There are two locations, both close to Senado Square. The very first location of Hing Yi Waffle still stands today and remains a popular stall at Patio das Flores Alley, while the other location is at Centro Comercial Teatro Capitol, once a cinema complex. The Capitol stand is now closed until the building renovations finish.
Opening hours: daily, 9:00am–8:00pm
Hing Yi Waffle Stall Patio das Flores Alley
G/F, Centro Comercial Teatro Capitol, Rua de Pedro Nolasco da Silva, Avenida de Almeida Ribeiro, Macau
This article was originally written by Nisa Reyta in July 2017 and updated by Leonor Sá Machado in March 2019.
Tags
Related Posts