Are you looking for a plant-based meal in Macau that is not just salad or a vegetarian burger? Sum Yuen Buddhist Vegetarian Restaurant in Pou Tai Un Buddhist Monastery should be on your list. We recently paid it a visit and randomly picked some dishes from the menu to prove that it is, indeed, one of Macau's best vegetarian restaurant. Read on to find out more and perhaps plan your next vegetarian get together here!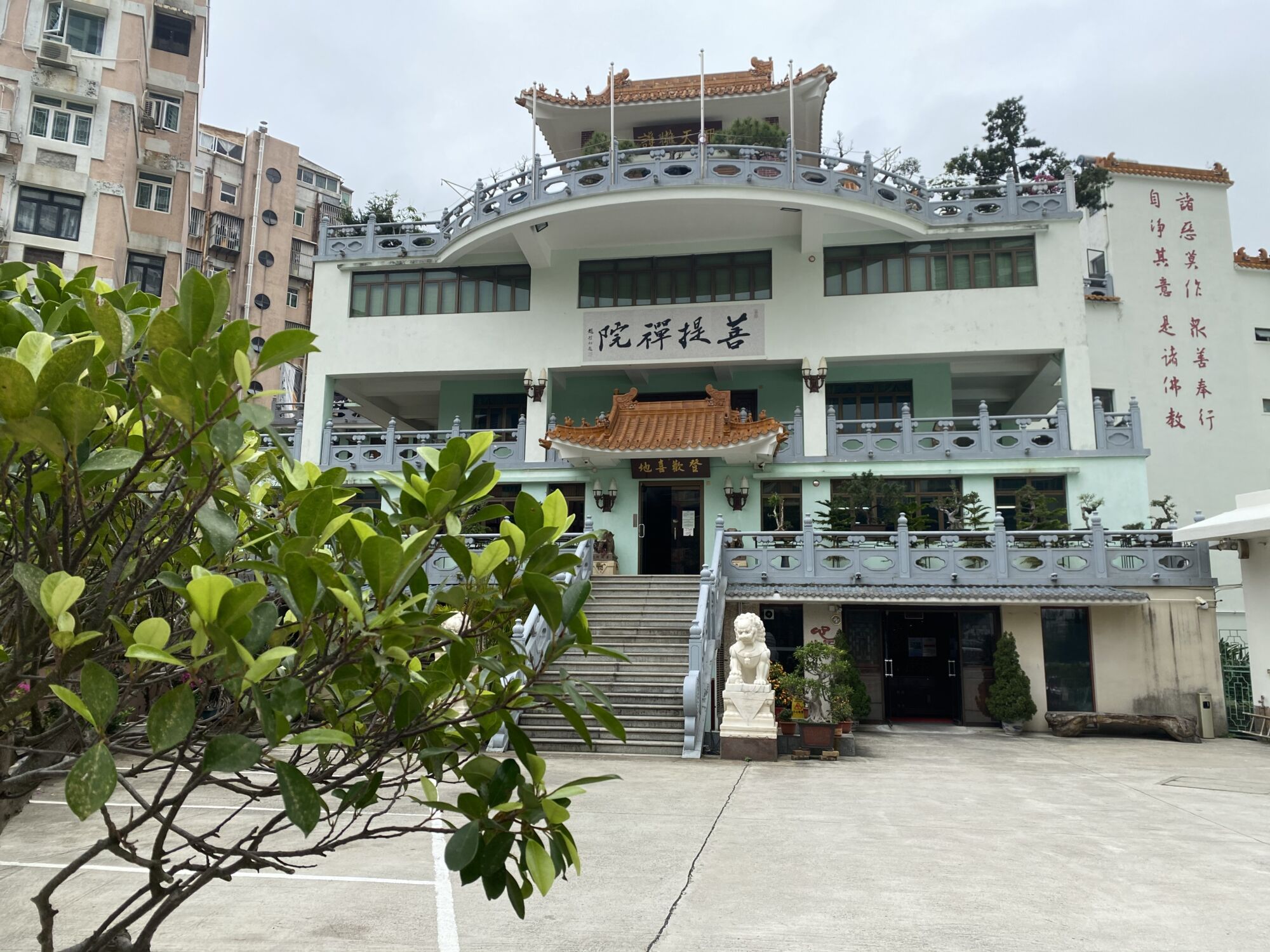 Vegetarian Hidden Gem 
When it comes to hidden gems, it is safe to say Sum Yuen Buddhist Vegetarian Restaurant at Pou Tai Un Buddhist Monastery deserves such a moniker–100 percent! First of all, it is indeed hidden. The odds of stumbling upon it by chance are low. You'll need exact directions to locate it as Google Maps might actually complicate things rather than help. As for the gem status, it will be hard to argue otherwise after you come and taste Sum Yuen's food for yourself.
Sum Yuen is right on the premises of Taipa's vibrant Pou Tai Un Buddhist Monastery. If you haven't wandered around this temple, we recommend fixing this sightseeing oversight. Notably, the Pou Tai Un Buddhist Monastery is the biggest temple in Coloane and Taipa. Connected with stairs and surrounded by plant pots, the monastery's colorful pavilions and shrines do not fail to impress. Among the most stunning parts is the Buddhist pavilion. With a giant bronze sculpture of Buddha in the middle, this pavilion is adorned with traditional Buddhist murals and ornamented ceiling. 
Peaceful atmosphere 
Once you've satisfied your cultural hunger, it is time to head downstairs for a satisfying meal. If you are not planning a temple visit, the easiest way to access the restaurant is from Rua do Minho behind Nova Grand.
Located on the first level of the temple, Sum Yuen is a spacious restaurant with traditional design and dark wooden furniture. A peaceful atmosphere, no loud music, and friendly staff make it an ideal spot for both casual meals, family dinners, and intimate celebrations. Choose a table near the windows to enjoy a tranquil view of the patio with Kun Iam sculpture and a small pond. Pure zen! 
Vegetarian even for meat lovers
Unlike many strictly vegetarian eateries, Sum Yuen's has a big fan base among Macau foodies regardless of their diet. Their menu is diverse, extensive, and illustrated with appealing photos that can help you decide. 
Unless you cannot imagine a meal without meat or seafood, you will not struggle to find a plant-based option that calls to you. Even if that's the case, the restaurant offers several dishes with meat and seafood imitations. One of them is a sizzling vegetarian steak with black pepper sauce seared on a cast iron pan. It is not Impossible Meat or Beyond Meat, but it is equally hard to believe this "steak" is cruelty-free. The texture is similar to the one of a finely minced patty. What makes this dish exceptional is the sauce cooked with green vegetables, spicy red pepper, black pepper, and coriander.  
Vegetarian Chinese 
Finding vegetarian alternatives to traditional Chinese recipes is not an easy task in Macau. Having a range to choose from a place like Sum Yuen is even rarer. The soup page features vegetarian broths with mushrooms, bamboo piths, double-boiled soup without chicken, "shark fin soup" with zero sharks harmed in the process of making it too. Steamed, wok-fried, casserole dishes and more are all your familiar oriental classics with a vegetarian twist. 
Mushrooms 
One of the vital types of ingredients here is mushrooms. The variety is enormous, ranging from humble shiitake to wild hedgehog mushroom, morel, cloud ear mushroom, and others–a lot of them are rather rare too. Take the lion's mane mushroom. Cooked on a skewer, the lion's mane mushroom skewer is fibrous and soft on the inside, crunchy and fragrant on the outside.
Another dish where mushrooms shine is pan-fried vegetarian dumplings where they're used for the filling along with finely chopped tofu and assorted vegetables.  
Vegetarian sushi
Sum Yuen mainly serves traditional and contemporary Chinese cuisine. However, you will also find a Japanese section with vegetarian rolls and sushi topped with pickled daikon, mushroom, vegetarian shrimp and more. Try eggplant tepanyaki, a vegetable dish grilled on a teppan, a Japanese metal griddle. You can check the menu on their Facebook page before planning your visit.
---
Sum Yuen Pou Tai Buddhist Monastery, 5 Estrada Lou Lim Ieok, Taipa, Macau, +853 893 0321, www.facebook.com/sumyuenmacau
This article was originally written by Annie Anastacia in August 2016 and updated by Ksenia Kuzmina in March 2020.
Tags
Related Posts