Whether you're a visitor or local, Macanese food in Macau is definitely a must-have. Macanese food is an amalgamation of the best of both Eastern and Western culinary delights. From Chá Gordo (Fat Tea, in English) to minchi, of course, Macau is where to find the best Macanese food. Here's our guide on the best Macanese food places in Macau.
APOMAC
(See featured image above)
APOMAC is a local association for the elderly residents of Macau who worked for the government. Being so, it's usually populated by older people who enjoy hanging out in a familiar environment close to their former colleagues and friends. They don't call themselves a restaurant, but more of a canteen. Though initially intended for the elderly, it is now frequented by people of all ages. APOMAC has some of the best Macanese dishes in town, including tacho and minchi for a cheap price! Its steak is also well-known. Bear in mind that APOMAC is usually packed at lunch during weekdays, so do book a table or your dishes, to prevent any disappointment.
Opening hours: Daily, 10:00am–10:00pm
APOMAC GF 49B Avenida de Sidónio Pais, China Plaza Building, Macau, +853 2852 4325
Also read: APOMAC: Taking Care of Our Community Since 2001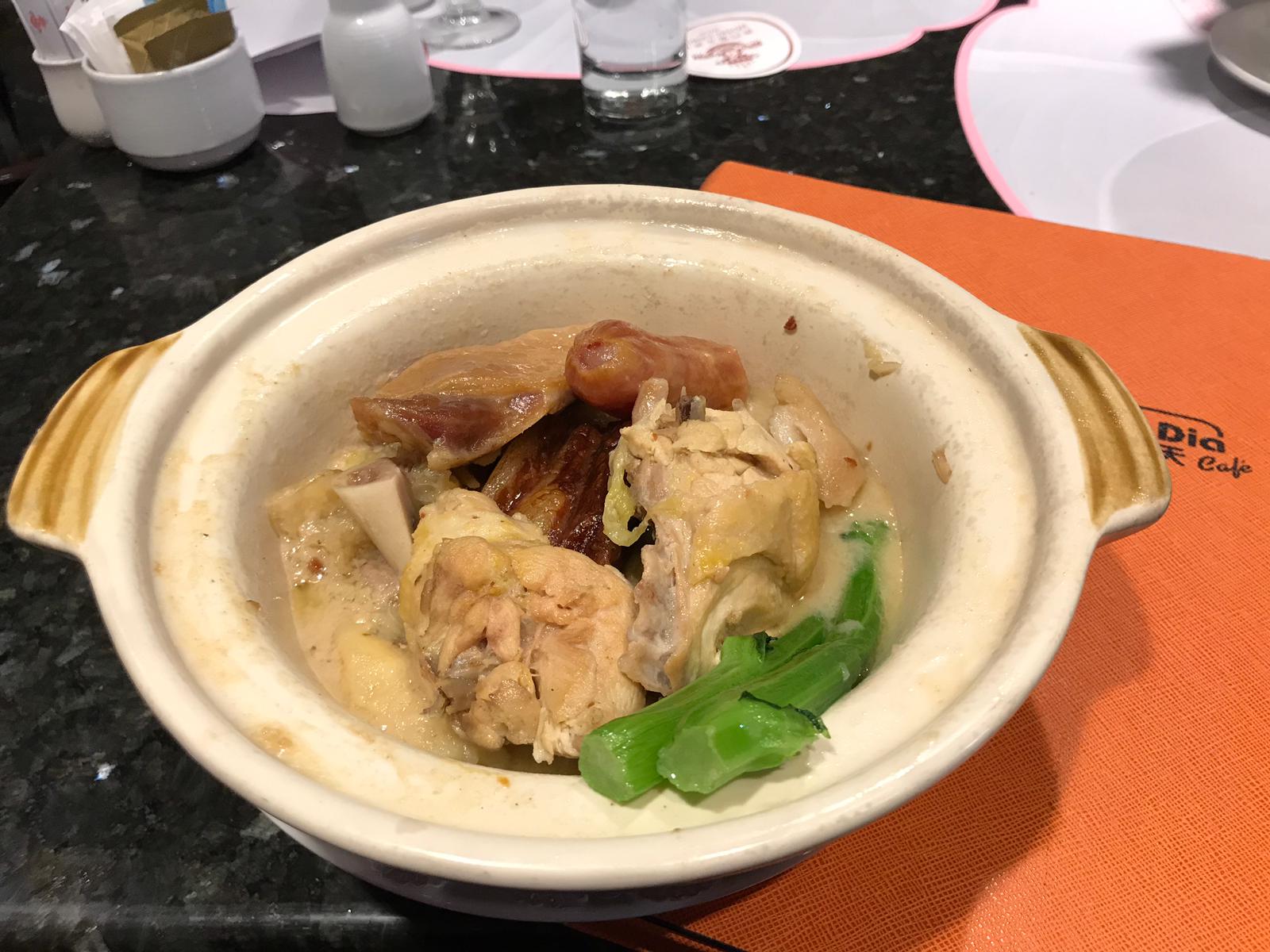 Noite e Dia Café
Hotel Lisboa is known for some of the best Macanese food in town for many years. It's even the favorite of some local politicians and other people of note. Noite e Dia Café's menu is full of yummy traditional dishes, including minchi, but also tacho (traditional Macau stew with chicken, pork, Chinese sausage, basil sauce, and steamed rice)! Codfish fried rice and Macanese style prawns are also a local must-have! The restaurant is open 24/7, so there's no excuse for skipping this wonderful eatery. Browse through their menu and start drooling! For booking and more information, check their website.
Opening hours: 7:00am–11:00pm
Noite e Dia Café Lobby Level, Lisboa Tower, Hotel Lisboa, 2-4 Avenida de Lisboa, Macau, +853 8803 3140, hotelisboa.com/dining/noite-e-dia-cafe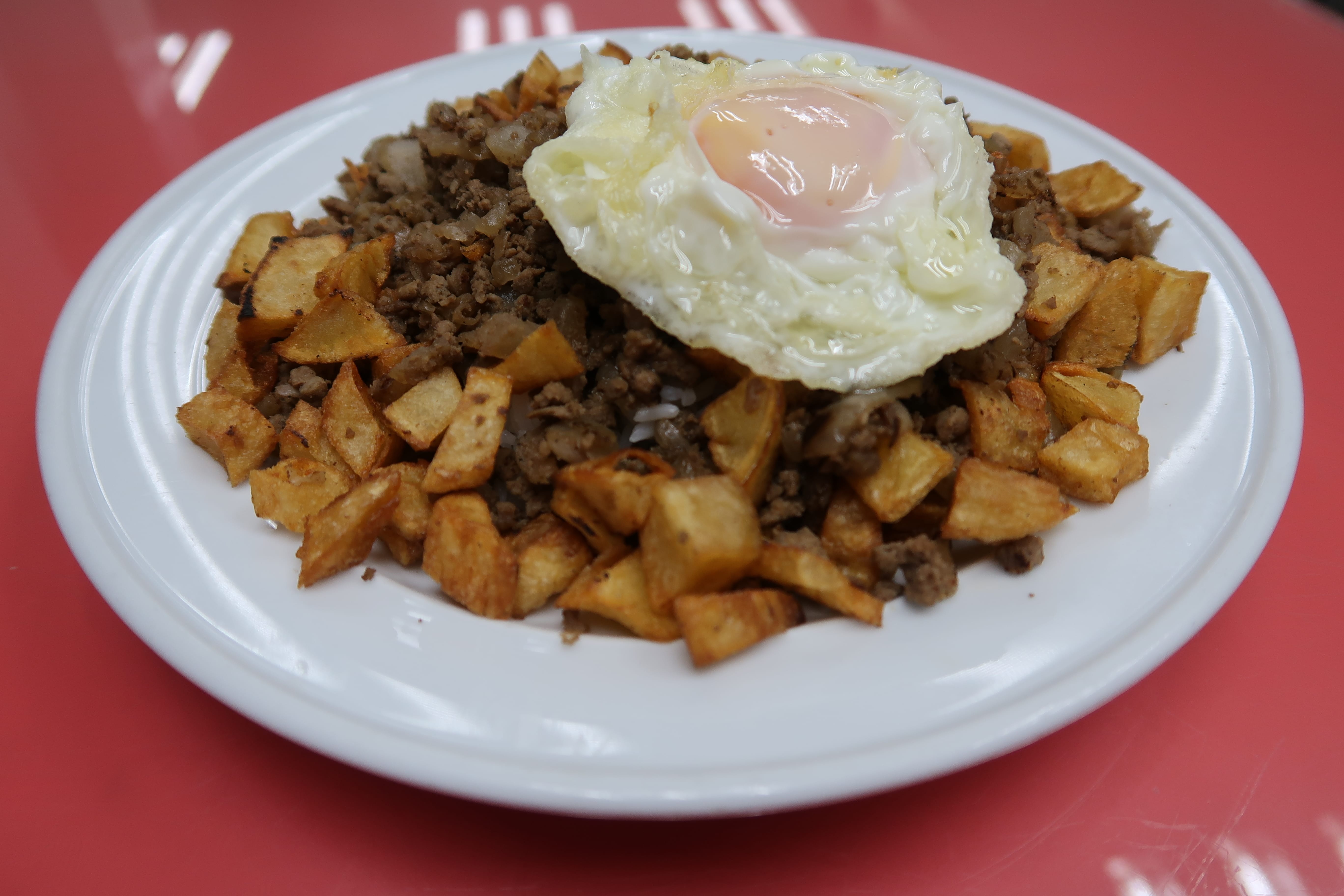 A Vencedora
Established on one of the city's most busy streets in 1918, A Vencedora (The Winner, in English) has rightfully earned its place. It is talked about in travel guides, foreign magazines, newspapers, and all over the internet as one of Macau's most traditional and best restaurants. The place is always full of patrons which is a good indicator of a restaurant's quality! Their minchi is exquisite but do try their beefsteak and Portuguese style boiled codfish. Although A Vencedora is crowded and noisy, it is also cheap with friendly and helpful staff.
Opening hours: Wednesday–Monday, 11:30am–11:00pm
A Vencedora 264 Rua Do Campo, Macau, +853 2835 5460
IFT Educational Restaurant
IFT Educational Restaurant's staff is known to have a love for food like few do. This could be because they are still training or their careers are just budding. The Macanese food here is just as good as their Portuguese and Cantonese offerings too. Choose from lacassá (vermicelli soup with prawns and homemade shrimp paste) and Capela (meatloaf with pickles and redcurrant sauce) to minchi and an African chicken with a couscous twist!
Opening hours: Monday–Friday, 12:30pm–10:30pm
IFT Educational Restaurant Colina de Mong-Há, Macau, +853 8598 3077, www.ift.edu.mo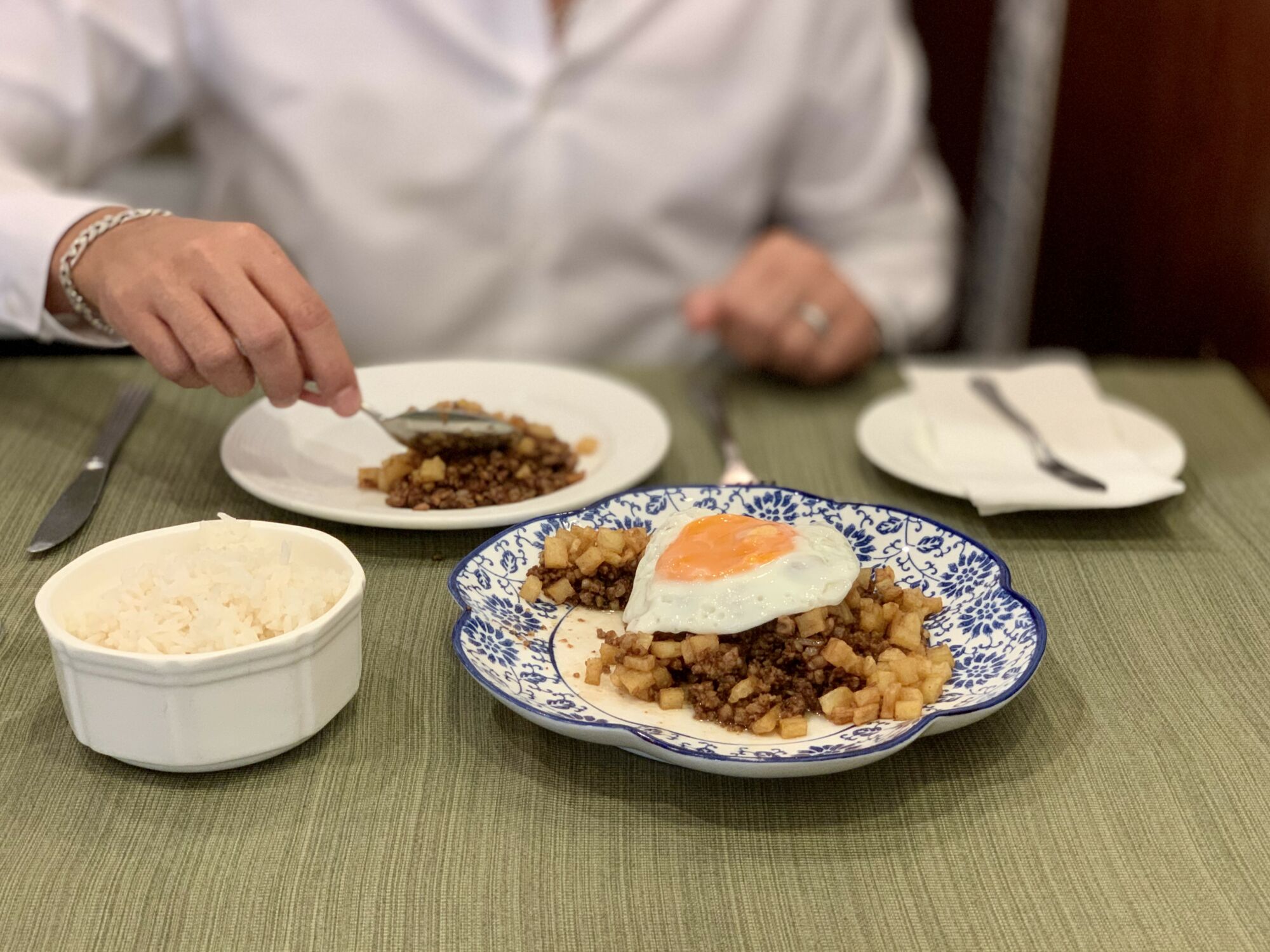 Restaurante Litoral
This restaurant was founded over 100 years ago and has some of the most traditional dishes available in town. This includes bebinca (milk pudding), regular minchi or with curry, African chicken, porco báfasá (Macanese saffron pork with steamed rice), and porco tamarindo (stewed pork with shrimp paste). There's a universe of delicious food to experiment at this spot, so be sure to check it out. Besides, Barra and Taipa Village are always cool places to visit!
Opening hours: Daily, 12:00pm–10:00pm
Restaurante Litoral 261 GF-A Rua do Almirante Sérgio, Macau, +853 2896 7878
Restaurante Litoral Taipa 53–57 Rua do Regedor, Taipa, +853 2882 5255, www.facebook.com/RestauranteLitoralTaipa
Also read: Filipe Ferreira: Macanese Food and Keeping It Authentic

A Lorcha
This restaurant was recently reopened with revamped decor, menu, and better food! At A Lorcha, you can expect hearty Macanese food in a cozy space where you can have a relaxing time with friends and family. Set in one of Macau's oldest and most quirky neighborhoods–Inner Harbour–it's the perfect example of a local eatery in a local spot. Head there if you are looking to take a break from walking in the city. Appreciate the silence and immerse yourself in some good old Macau vibes!
Opening hours: Wednesday–Monday, 12:30pm–3:00pm, 6:30pm–11:00pm
A Lorcha 289 AA R/C Rua do Almirante Sergio, Macau, +853 2831 3195, alorcha.com/en/home, [email protected]
Also read: Macanese Craze: Where to Get African Chicken in Macau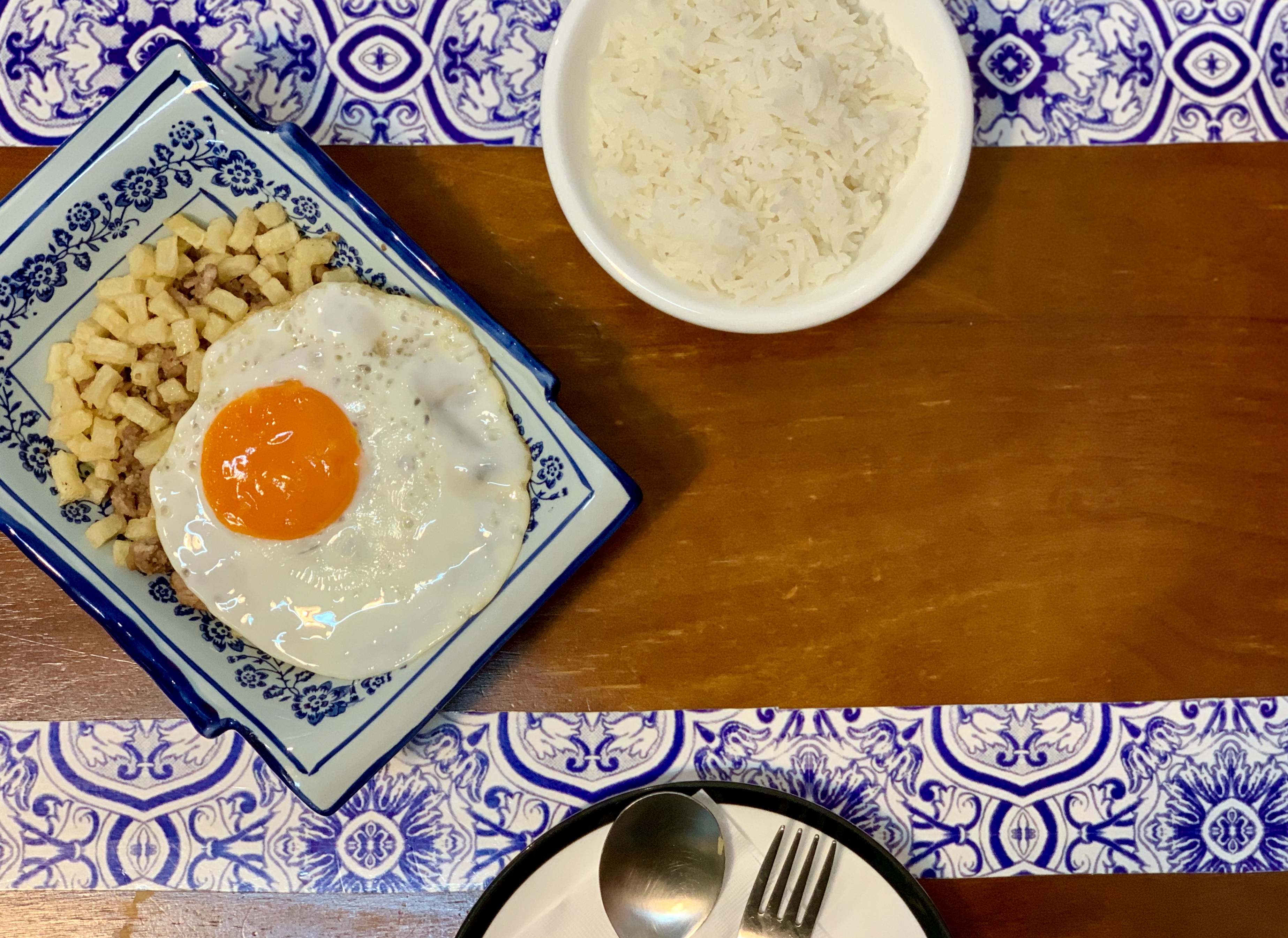 Belos Tempos
At this home-style restaurant located on Rua da Felicidade, Ana Manhão welcomes customers with warm and traditional food, lots of stories, and a comfortable atmosphere. We went for the minchi, but there's an array of possibilities in here. You can even book Macanese cooking classes with the owner, especially fun for kids and teens looking to up their chef's game at home and know more about such a strong local tradition. Tacho–served during winter–and African chicken are also sought-after dishes at Ana Manhão's kitchen and of our favourite places for Macanese food in Macau.
Opening hours: Tuesday–Sunday, 12:00pm–10:00pm
Belos Tempos 10 Rua da Felicidade, Macau, +853 2893 8670, www.facebook.com/belostempos
Also read: Belos Tempos Restaurant: The Real Macanese Deal
Also read: Rua da Felicidade: From Red-Light District to Hip Spot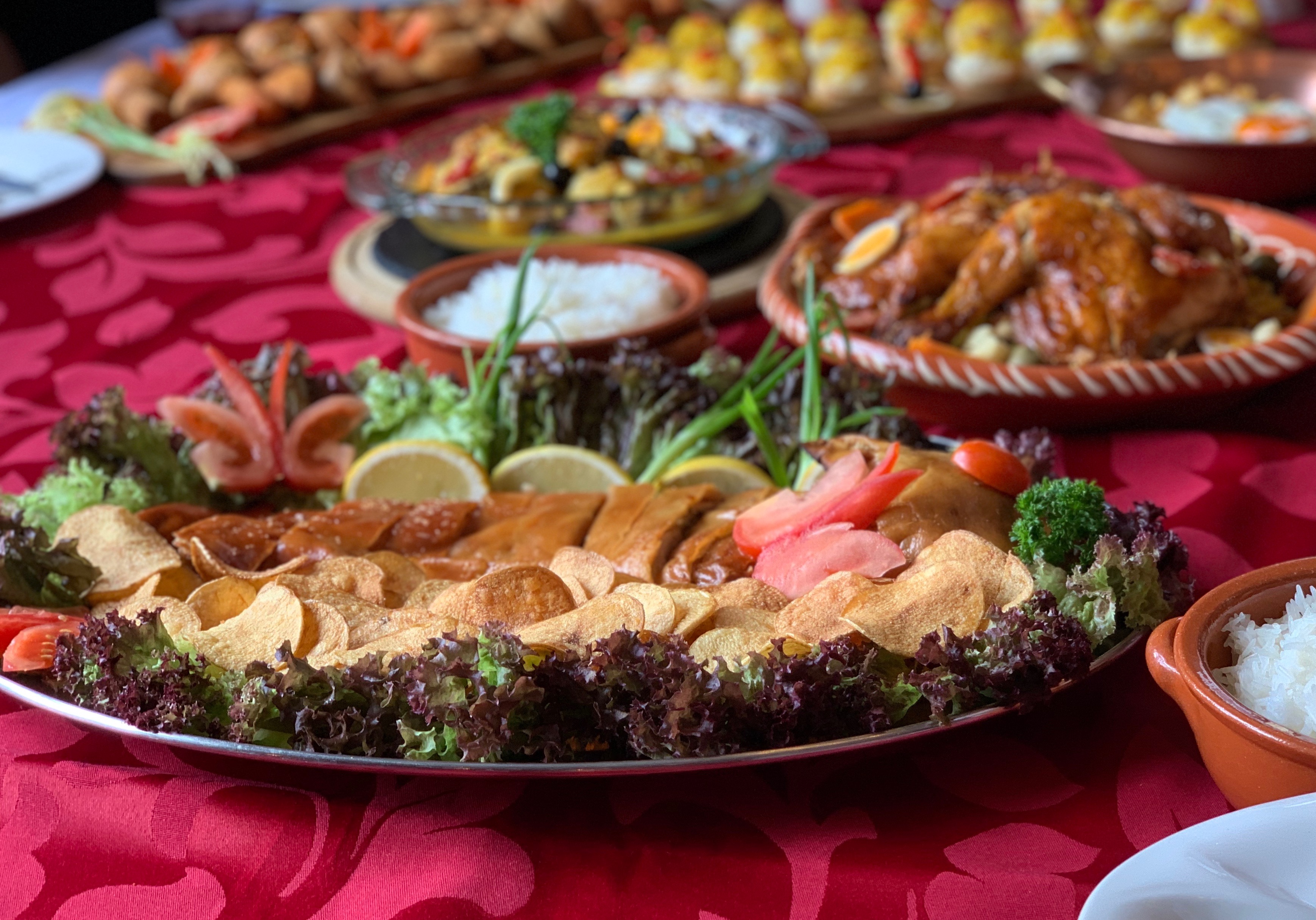 La Famiglia
Macanese gastronomy is keen on main dishes. However, it's also very strong on the sweet side, so be sure to have some of those as well. These are more difficult and time-consuming to make. Since few people request them, few restaurants do it. But don't be sad: you can find some of them at La Famiglia! This family-owned spot tucked in Taipa Village serves amazing savories and sweets for you to have a complete Macanese meal. From suckling pig to bafassá pig or traditional minchi and also Capela, there's also a wonderfully crafted selection of Macanese desserts, where you can try the most typical ones! This is a great place to try both sweet and savoury Macanese food in Macau.
Opening hours: Daily, 12:00pm–10:30pm
La Famiglia 76 R. dos Clérigos, Taipa Village, +853 2857 6131, facebook.com/famiglia.macau
Also read: A Magical Macanese Menu at La Famiglia by Chef Florita Alves
Tags
Related Posts