Hong Kong is known for its thriving art scene, from contemporary Chinese art to artists of international acclaim. The island has no shortage of art galleries and art houses for when you need to fulfil that urge to see something different. While the Hong Kong Arts Festival offers a whole host of performative delights this month, and Art Basel starting on the 29th, with these world-renowned galleries on the list, there has never been a better time to soak up some culture in Hong Kong than this month.
White Cube
(see featured image)
White Cube is a global contemporary gallery brand that embodies everything which you expect from a 'traditional' contemporary art space (and its name)–a white cube. The concept was first established in the 50s, believing that bare white walls would allow for the boldness of cubism and abstract expressionism to be in full focus. The gallery which believed in this concept so much that it took its name, is now one of the worlds leading contemporary art galleries with branches in London and Hong Kong. Towards the end of this month (from 26 March onwards) you can see David Altmejd's premier solo exhibition in Asia at White Cube. His grotesque yet romantic sculptures will entice, but also slightly repulse you, opening your eyes to the use of materials in a truly unique way.
White Cube 50 Connaught Rd Central, Central, Hong Kong, www.whitecube.com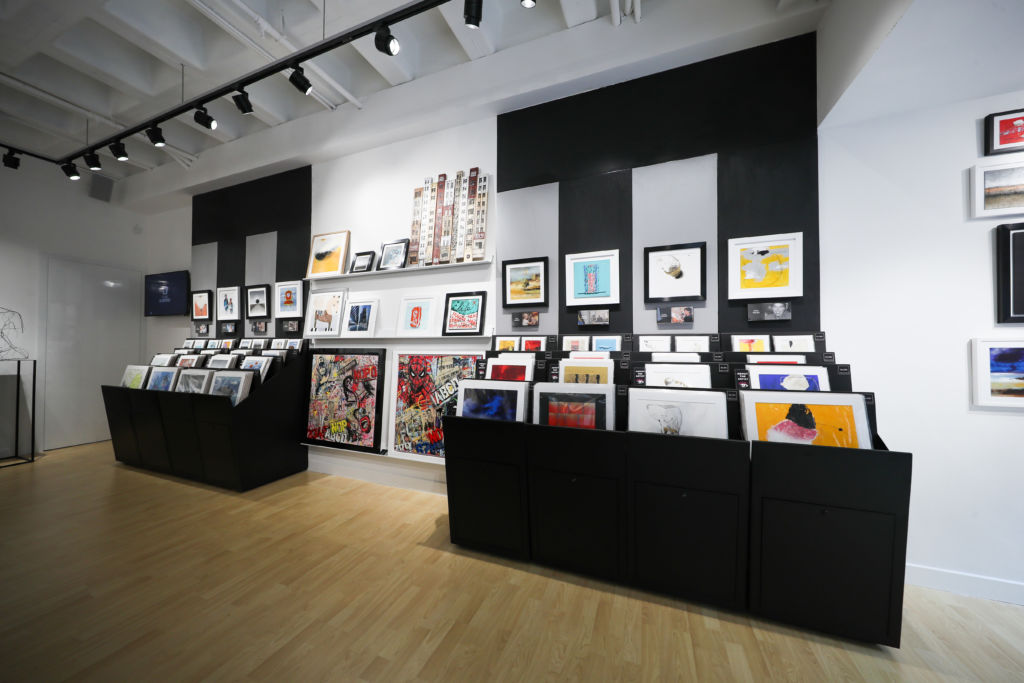 Carre d'Artistes
For art that is a little less conceptual and a little more commodified, head to the French gallery extrodiare Carre d'Artistes. Another global brand that has almost 40 galleries worldwide, it is dedicated to making art more accessible, offering affordable, one-off pieces so that the prospect of having an original piece of art in your home can be a reality instead of a pipe dream. Find out more about how they achieve this on our article about how Carre d'Artistes works here. Even if you are not in the mood to buy, the great thing about Carre d'Artistes is that no artist's work is shown in one city for longer than 10 weeks before it moves on and another set of work put in its place, so you are guaranteed to see something new every month! Feeling like a cool record shop, this is the gallery to visit if you simply want to browse some art without the intimidating feeling you can sometimes get at big institutions.
Carre d'Artistes 55 Hollywood Rd, 518000 Central Hong Kong, Hong-Kong, www.carredartistes.com/en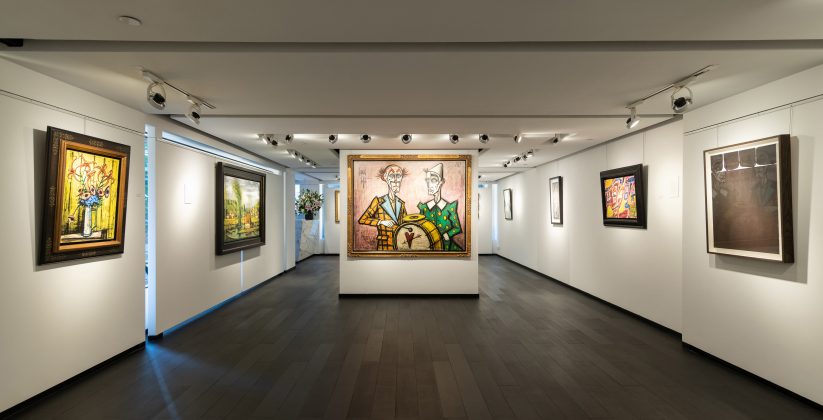 Opera Gallery Hong Kong
Opera Gallery is another world-renowned chain, with galleries in Europe, Asia, America and the Middle East. Founded by Gilles Dyan in 1994, Opera Gallery quickly became one of the leading international dealers representing Modern and Contemporary Art. With locations in New York, Miami, Aspen, London, Paris, Monaco, Geneva, Zurich, Singapore, Hong Kong, Seoul, Beirut and Dubai, it doesn't get more international than that. As well as collecting new and living artists, the gallery holds and exhibits a magnificent and eclectic mix of old Masters which include, but is no means limited to the likes of Pablo Picasso and Andy Warhol, Keith Haring and Pierre Soulages. For the chance to see a spectacular piece of history from the Modern and Contemporary art scene, Operal Gallery really is worth a visit!
Opera Gallery Hong Kong W Place, 52 Wyndham Street, Central Hong Kong, www.operagallery.com/hong-kong

David Zwirner, H-Queens
H-Queens is an architectural site to be amazed at in itself, designed to be a new concept space for art it is one of the top non-traditional venues for art in Hong Kong. David Zwirner gallery is just about to close exhibition Crossing the Line by Marcel Dzama, an artist prominent in the 1990's for his distinct dreamlike style. In addition to his well-known works, the exhibition also features drawings, dioramas, and a film for a full experience into the mind behind the masterpieces, so if you get chance, head to that before it closes this weekend. But representing over 50 artists, David Zwirner is always a good place to go to see something amazing.
David Zwirner 5/F – 6/F, H-Queens, 80 Queen's Road Central, Central, Hong Kong, www.davidzwirner.com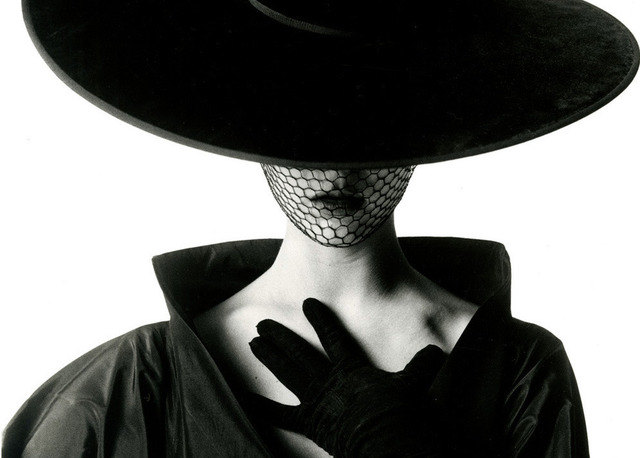 Pace, H-Queens
Pace has nine locations worldwide, the Hong Kong location also conveniently located in H-Queens, meaning a trip to Pace can coincide with peeking into an array of art galleries and project. Pace, however, represents only the most significant artists of the 20th and 21st century, one of those being an exhibition which you really won't want to miss this month -Irving Penn. One of, if not the, most esteemed fashion photographers of the twentieth century, Penn's work will take you on a journey through decades of glamour. He reinvented fashion photography while at Vogue, using a sleek monochrome colour palette in high contrast images which had never before been seen in fashion photography. There will most definitely be photos you recognise, but also some that you don't, and all with that high quality and concise edge which defines his legendary style.
Pace 12/F, H-Queens, 80 Queen's Road Central, Central, Hong Kong, www.pacegallery.com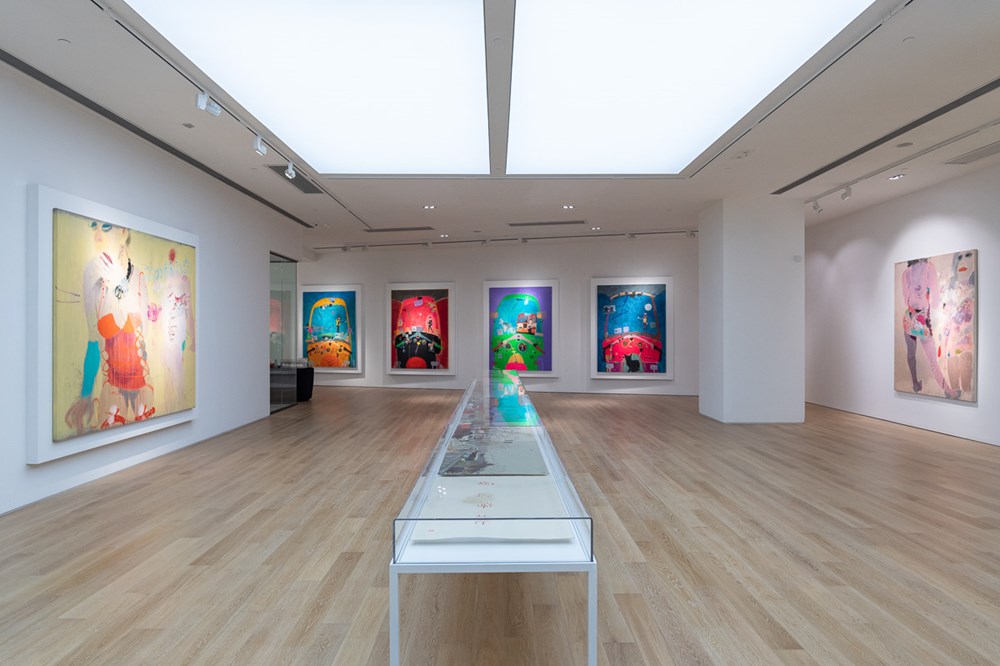 Tang Contemporary Art, H-Queens
The last gallery we are going to mention on this list, which is by no means exhaustive as H-Queens has many amazing venues which we most definitely recommend checking out, is one of Asia's most pioneering. With spaces in Bangkok, Beijing and Hong Kong, it exhibits over 20 shows a year, only of the highest academic and aesthetic value. It is committed to creating an international top-level contemporary art platform, and the space at H-Queens is no different. A huge space, it is transformed from a white cube space to an interactive installation space depending on the artist, and can always ensure the highest production value. This month, you can see a group showing of Chinese abstract painters, who are part of a movement growing in trend in the China area. 'Gutai art' is said to bring the material to life, to bridge the gap between the human spirit and the material. Visit before the 16th March and see for yourself!
Tang Contemporary Art 10/F, H-Queens, 80 Queen's Road Central, Central, Hong Kong, www.tangcontemporary.com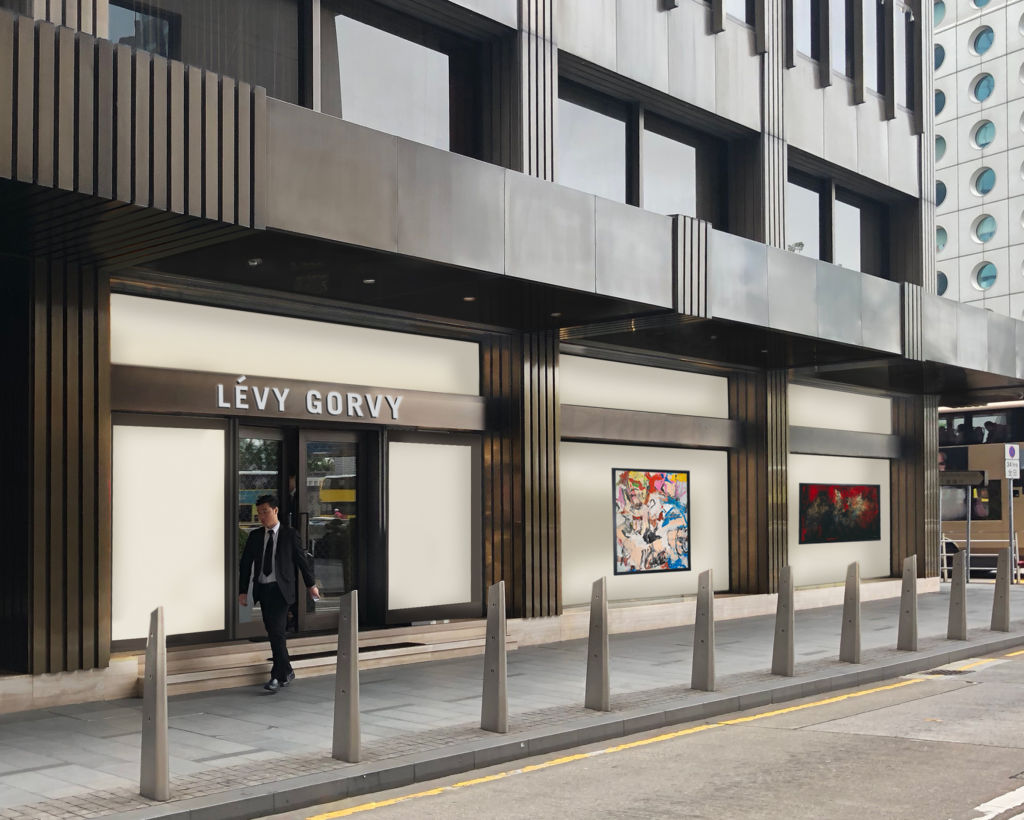 Lévy Gorvy
One of the most exciting moments in the Hong Kong art scene this month is without a doubt, the opening of Lévy Gorvy. With sites in New York and London, this third opening marks a turn in the international art market to noticing Asia's full potential, with Hong Kong at its centre. The gallery is dedicated to living artists and artists' estates, and as such is often at the forefront of innovation. We expect an exciting program of exhibitions and multidisciplinary events all year round, however, this month you will be able to see Return to Nature (Zao Xue Han Zhang) from the gallery's opening on the 26th March. The exhibition features amazing Western and Eastern artists, from big names like Claude Monet and William Willem de Kooning to Wu Dayu and Hao Liang and many more.
Lévy Gorvy Ground Floor, 2 Ice House Street Central, Hong Kong, www.levygorvy.com

Karin Weber Gallery
The Karin Weber Gallery is one of the oldest contemporary galleries in Hong Kong, founded in 1999 by German-born Karin Weber. Located in the heart of trendy SoHo, it is a boutique gallery that offers the public a whole host of artist and curators talks as well as a chance to see cutting edge contemporary art from their partners in London, Mumbai and Berlin. Head to Karin Weber this month to see Alchemy: New Works by Willi Siber a charming display of interdisciplinary practice, combining art, science and, of course, alchemy. His moulding of materials creates altered states that are unique and almost completely transformed from their natural form, making him a modern day artist and alchemist.
Karin Weber Gallery 20 Aberdeen St, Central, Hong Kong, www.karinwebergallery.com

Lehmann Maupin
Known for exhibiting groundbreaking forms of visual expression and challenging narratives, the gallery prioritizes artists who demonstrate a special talent for inner exploration. Starting out with two galleries in New York and showing predominantly American artists, due to their significant interest in international artists, in 2013 the gallery opened its doors in Hong Kong in 2013, followed by Seoul in 2017, and can now boast a truly international program of artists from all around the world.
Lehmann Maupin 407 Pedder Building 12 Pedder Street, Hong Kong, www.lehmannmaupin.com/exhibitions
Tags