One of  Asia's biggest gathering of galleries and artists from the region is back with a blockbuster line-up. Connoisseur or amateur, there's something for everyone at Art Central Hong Kong this year. This anticipated event is an annual tradition for culture vultures and visitors of all ages in the city spanning all forms of art, dining, and entertainment.
Mark your calendar for an impressive showcase of 107 galleries from 22 countries with over 30 exhibitors. Focusing on engaging all senses through performance art, large scale installations and talks by some of the leading names in contemporary art today, Art Central will ensure tactile experiences for everyone. We narrow down a guide of what you can expect at this five-day affair.

EXPLORE ART GALLERIES
There are probably thousands of pieces of art tucked away in all the gallery booths and that can be quite an overwhelming experience. From the most visually impressive pieces to thought-provoking creations, there is something from these remarkable line-ups of galleries to evoke emotions. For five days, whether you are just an enthusiast, a budding collector or even a student, explore works from local favorite Opera Gallery, then hop on to Galerie Olivier Waltman with galleries in Paris, London, and Miami among the incredible presenters. The Unix Gallery might have interesting and colorful pieces on display while Maddox Arts, Over The Influence and Marc Strauss are some of the exhibiting galleries worth a visit. No matter what your visual preference might be, whether minimalistic or over the top, there is always a piece of art that resonates with you.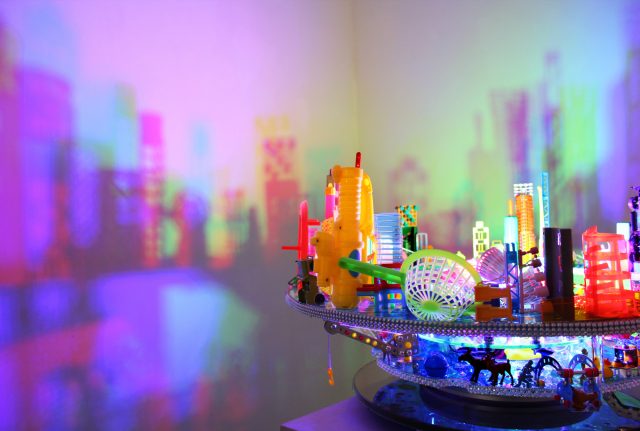 PROJECTS AND PERFORMANCES
Watch out for a curated performance programme that sets out to explore contemporary art practice in the greater Asia region at Art Central. The 4A Centre for Contemporary Asian Art, Sydney returns in 2019 with Performance X 4A and it's definitely one to add to your itinerary. Amongst the projects this year are six ambitious large-scale works including an interactive sound installation, text-based painting, and a walk-in sculpture, that challenges the confines of a traditional art fair booth. There will also be a daily programme of talks and panel discussion to keep the conversation continuous when it comes to art, culture and its evolving market.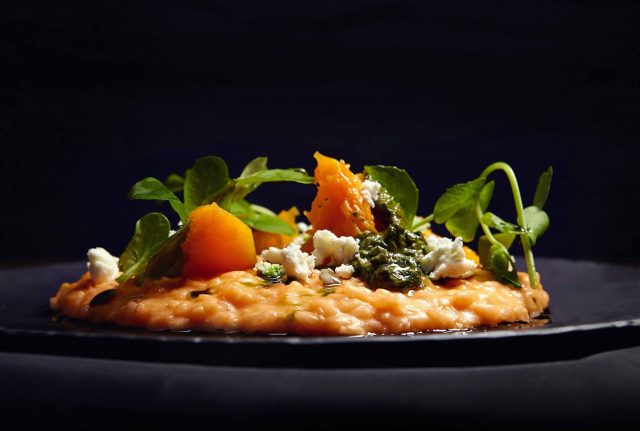 CULINARY ARTS
The art of dining also gets a special spotlight at Art Central as it highlights two bespoke pop-up dining experiences. Visitors can dine at the onsite a la carte restaurant, SCARPETTA led by Daniele Sperindio. SCARPETTA will present a contemporary and innovative Italian menu that encapsulates the creativity of the season. One of the must-experience at the Art Central Hong Kong, sample dishes that will captivate your tastebuds the way your eyes are visually stimulated in this amazing event.
If you prefer something more laid-back then make your way to The Terrace where Hong Kong's coolest eateries are situated. The dining destination will feature eight unique restaurants in town including Bread and Beast, Beef & Liberty Hong Kong and XTC Gelato providing a variety of culinary options for visitors to the spectacular event. Art Central caters to all tastes and groups so book your tickets early and set a date!
---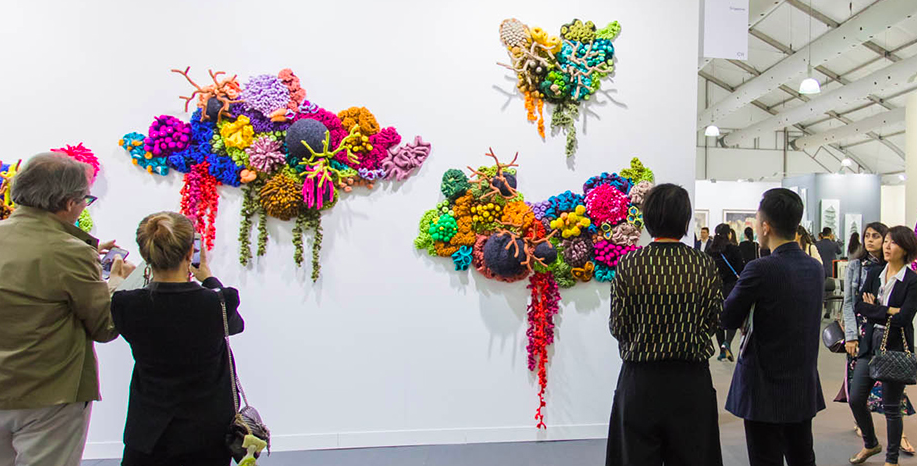 When: March 27–31, 2019
Where: Central Harbourfront, Hong Kong
For more details, visit www.artcentralhongkong.com or www.facebook.com/artcentralhk
Art Central HK 2019 opening hours
March 27, 2019, Wednesday, 11:00am–5:00pm
March 28, 2019, Thursday,  12:00pm–9:00pm
March 29, 2019, Friday,  12:00pm–9:00pm
March 30, 2019, Saturday, 11:00am–7:00pm
March 31, 2019, Sunday, 11:00am–5:00pm
Ticket prices
VIP Preview | First Night Ticket
Single entry to First Night (March 26, 5:00pm–9:00pm) HKD $550
Ticket includes a complimentary glass of Mumm Champagne
Weekday (March 27–29, 2019)
Advance Adult: HKD $230 ($275 on the door)
Advance Concession/Student: HKD $125 ($155 on the door)
Weekend (March 30–31, 2019)
Advance Adult: HKD $300 (HKD $350 on the door)
Advance Concession/Student: HKD $150 (HKD $175 on the door)
Late Night (valid March 28 or 29, 2019)
Entry from 5:00pm–9:00pm: HKD $170 (HKD $220 on the door)
Location
Art Central is situated on 9 Lung Wo Road Central, opposite Hong Kong City Hall. The Fair is a 5-minute walk from Star Ferry Pier, a 10-minute walk from Admiralty MTR Station. It is also a 10-minute walk from the Hong Kong Convention and Exhibition Centre (HKCEC) where Art Basel Takes Place
Tags
Related Posts