Are facials really worth spending your money on? Our consensus on this is that if it makes you feel good about yourself and contributes to your overall wellbeing, then we say a hearty yes! We've always believed in the power of facials to cleanse and calm amongst other treatments and benefits. Here, we present to you the best luxury facials in Hong Kong to splurge on that's worth every penny!
Lift by Sunday Riley at Asaya Rosewood Hong Kong
(Featured image above)
Ever since our first visit to Asaya, we must say that there's nowhere else in Hong Kong that approaches wellness with such extensive programming and immense thought than at Rosewood Hong Kong. We love that the members of the staff offers you guidance and options in your pursuit of ultimate balance and self-awareness.
If you're not aware of the brand, give Sunday Riley a Google and you'll find out why this cult skincare brand has us falling in love with it. When we found out that there was a treatment called Lift by Sunday Riley, we were immediately up for it. Available only at Asaya in Rosewood Hong Kong, Lift by Sunday Riley begins with a cleansing followed by an exfoliation. A dab of hydration cream and then massage soothes the entire skin. The lift also consists of red light LED collagen-boosting treatment and a hyaluronic acid mask to achieve the ultimate Sunday Riley glow. It's priced at HKD $2,980 for a glorious 60-minute treatment. There is no downtime and you really do see results as soon as you leave the facial room. Considering most LED treatments themselves are quite expensive, choosing the Sunday Riley facial at Asaya that includes red light LED is actually great savings. Pre or post-facial you can also use their wet facilities and enjoy a relaxing cup of tea and snacks in their lounge. Don't miss out on their impressive dried fruits and nut selection–simply delicious! Therapists are also able to recommend or suggest some products for your home care should you wish and considering they are cruelty-free, paraben-free, phthalate-free, soy-free and vegetarian, this is one skincare brand you'd want to stock up on.
Asaya Rosewood Hong Kong, Victoria Dockside, 18 Salisbury Road, Tsim Sha Tsui, Kowloon, Hong Kong, +852 3891 8888, www.rosewoodhotels.com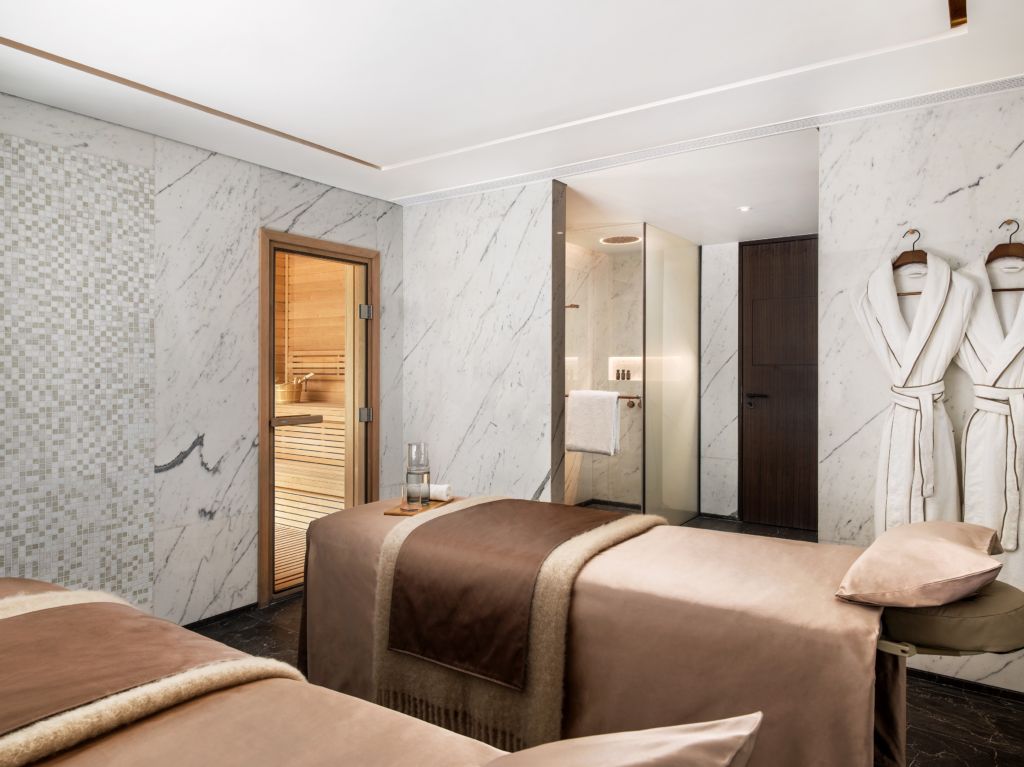 THE MURRAY, HONG KONG UNVEILS EXCLUSIVE PARTNERSHIP WITH DR. BARBARA STURM
Our go-to treatment this year is none other than Dr. Barbara Sturm's treatments at Wellness at The Murray. We all know that Dr. Barbara Sturm is a name to be reckoned with in the world of beauty. The innovative German aesthetics doctor is renowned for non-surgical anti-aging treatments and skin rejuvenation. Her sought-after treatments have now been made available in our city and it's the ultimate indulgence. Dr. Barbara Sturm's treatments range from HKD $1,500 to HKD $2,700 and are worth every dollar.
We recommend the Instant Glow Facial priced at HKD $1,500 for 60 minutes. It's specially formulated to provide targeted cell regeneration and an intense dose of moisture. This radiant facial treatment employs the ultra-moisturizing Hyaluronic Serum to deliver a natural and refined glow to the skin. Just like a drop of miracle, the nutrient-rich finishing product, Glow Drops, utilizes light-reflecting pigments to even out any irregularities in the complexion delivering an instantaneous youthful radiance. Dr. Barbara Sturm products are also available at JOYCE Beauty. 
The Murray, Hong Kong 22 Cotton Tree Drive, Central, Hong Kong, +852 3141 8888, www.niccolohotels.com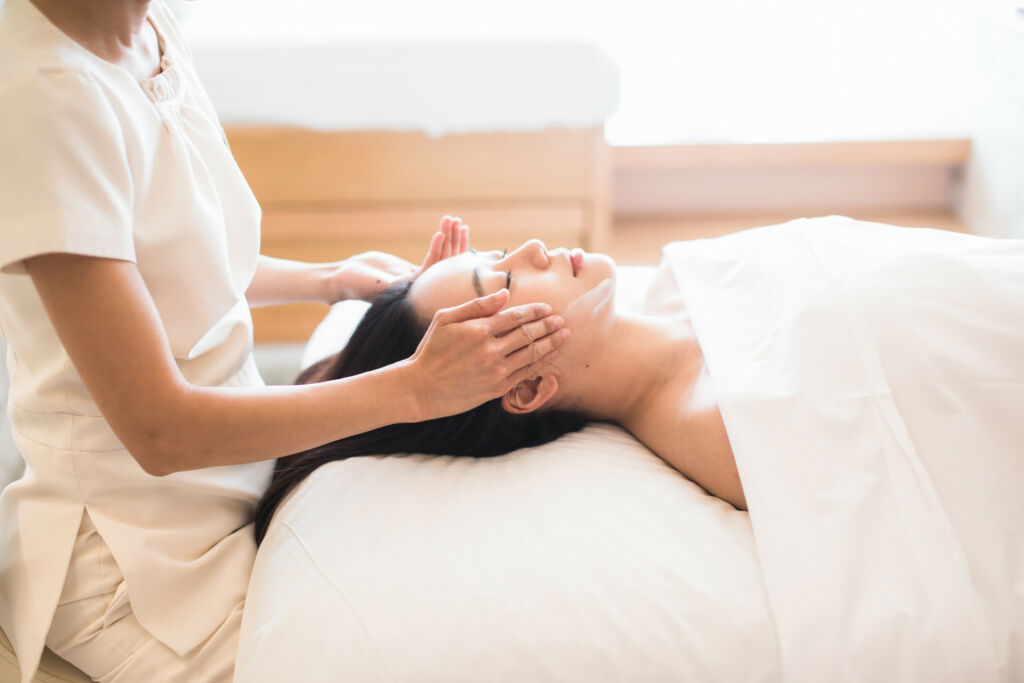 Subtle Energies at Four Seasons Hotel Hong Kong
One of the products we also admire and a must buy on our list is the Subtle Energies. We've recently discovered the Ayurveda Lifting Facial at Four Seasons Hotel Hong Kong that's a life-changer. It opens new pathways to higher consciousness and natural beauty with this pioneering blend of Ayurveda and aromatherapy. Bask in the fragrant aromas that provide a highly effective sensory experience using pure and active essential oil formulations. The treatment starts with an intensive skin cleanse followed by a dynamic double mask designed to deliver hydration to the deep layers of the dermis. You'll be in awe of the high tech CACI machine for an all-natural, non-invasive solution for toning the skin. It gives an instant lift and you'll feel it in your skin. The treatment ends as you release muscle tension and anxiety with a signature facial marma massage.
Lasting 120 minutes, this heavenly me time includes eye lifting therapy. It's priced at HKD $3,680, from Monday–Thursday for 120 minutes and HKD $3,970 from Friday–Sunday and lasts for 120 minutes. We suggest arriving early to use the spa facilities to relax and get you ready for the treatment. For those new to Ayurveda or aromatherapy treatments, the therapists are more than happy to talk to you and share their knowledge. We learned so much about not only the Subtle Energies brand but also the benefits of this type of treatment. Besides the noticeable differences we saw on our skin, we felt much more mentally at ease and had a true sense of calm.
Four Seasons Hotel Hong Kong 8 Finance St, Central, Hong Kong, +852 3196 8888, www.fourseasons.com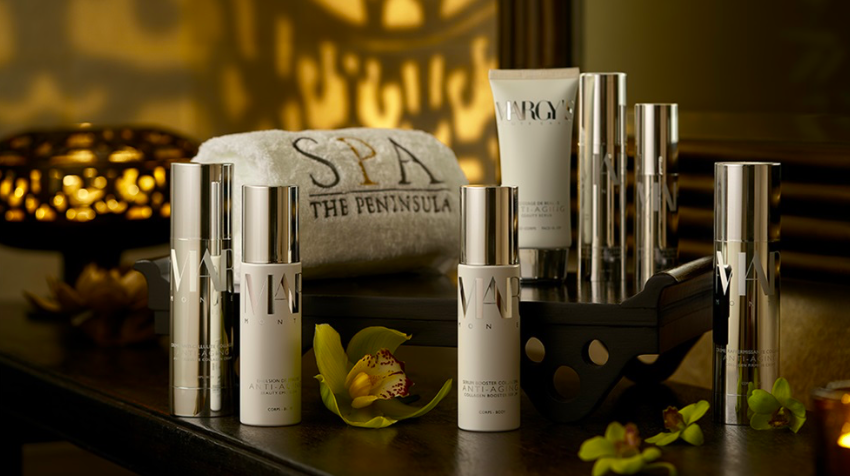 Margy's Monte Carlo at The Peninsula Hong Kong
Speaking of luxury facials in Hong Kong, Margy's Monte Carlo is now available at The Peninsula Spa and that's possibly the best news we've heard this month! That's why we recommend you don't miss the ground-breaking age prevention program that has attracted A-listers from all over the world and true fans of Margy. The Peninsula Spa has added a series of two new facials, and three pioneering body treatments, that use Margy's advanced line of products.
The Stem Cells Revitalising Facial priced at HKD $ 3,500 for 90 minutes is a must-try for an indulgent treatment. It uses a concentrated blend of Swiss apple stem cell extracts to stimulate the skin's vitality and deliver visible age prevention benefits. Imagine a highly active illuminating serum, emulsion and stem cells collagen mask that makes this unique treatment regenerate your skin cells. Expect the reduction of the appearance of fine lines and wrinkles. Your skin will look radiant and instantly noticeable too.
The Peninsula Hong Kong Salisbury Rd, Tsim Sha Tsui, Hong Kong, +852 2920 2888, www.peninsula.com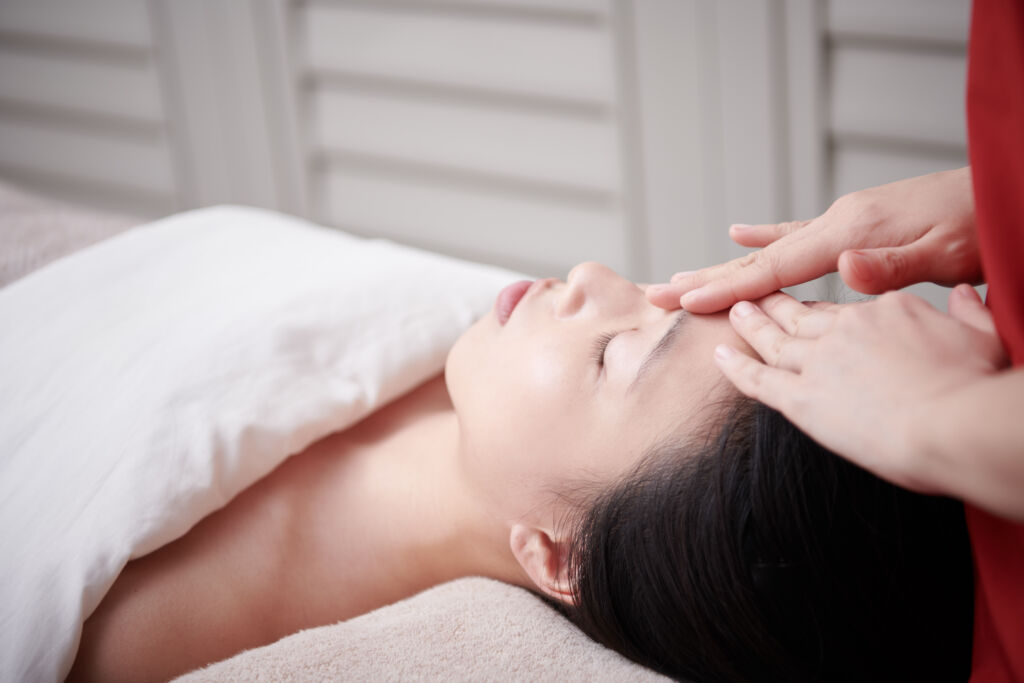 Anti-aging Facial at The St. Regis Hong Kong
The St. Regis brand is steeped in legacy well known to deliver the best and this includes their exceptional spa services. This month, you deserve the treat of an anti-aging facial for a glorious 90-minutes. This innovative treatment by 3Lab merges beauty with science while tackling multiple skin concerns from combating environmental damage to reducing fine lines and wrinkles. The treatments include the ultimate anti-aging oil–featuring 24K gold flecks which will help hydrate, diminish and fill in lines and wrinkles. The facial side will use a technologically-advanced purifying sheet mask that lifts, firms and brightens skin. And guess what, the masks are infused with Nano-Claire GY™, the world's first bioengineered growth hormone for younger and firmer skin. Expect glowing skin after this rewarding time for yourself. The treatment is priced at HKD $2,680 on weekdays and HKD $2,780 on weekends.
The St. Regis Hong Kong 1 Harbour Dr, Wan Chai, +852 2138 6888, www.marriott.com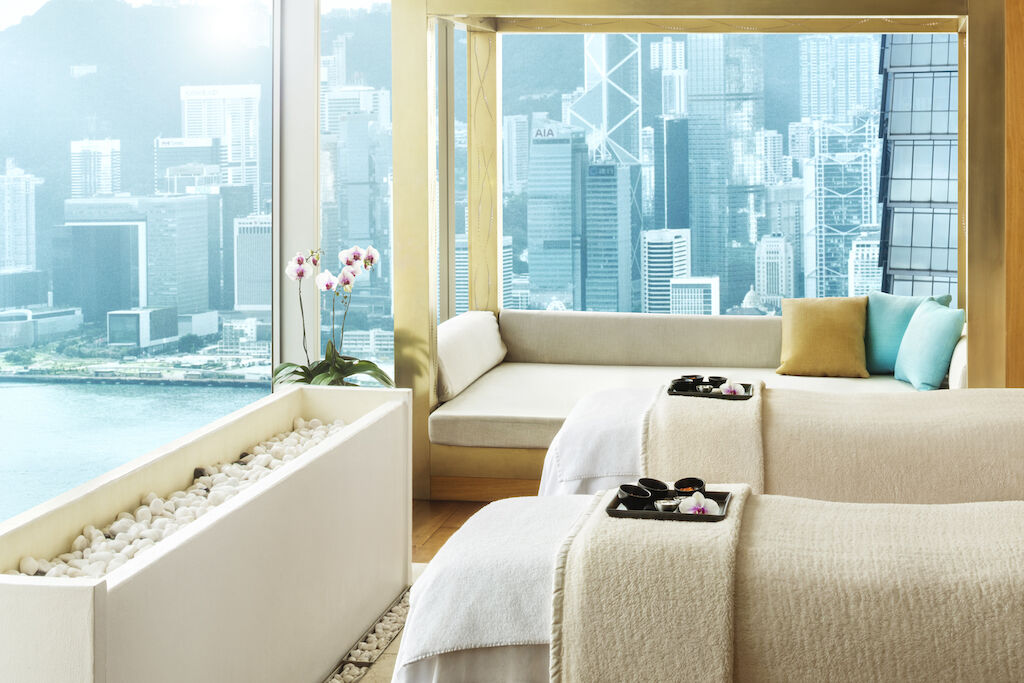 Diamond Cocoon Extreme Repair Experience at W Hong Kong       
Too much work? We feel you although we've been working from home, it seems we stay in front of our screens longer than we should be. That is why we all need to invest in a proper and comprehensive facial treatment that really does the job. We've discovered the Diamond Cocoon Repair Experience at W Hong Kong and it's worth the splurge. The 10-step, 90-minute multi-layer skin transformational facial starts with a 360 rotating pore steep clean system, followed by an infusion intensive hydration e-mesotherapy.
We love that the treatment continues with a cutting-edge prebiotic extreme repair formula from Natura Bissé. This certified all-in-one facial truly helps repair and strengthen the skin from inside out. Youl" be amazed by your glowing appearance in less than two hours of the transformational experience. It's priced at HKD $3,980 for 90 minutes. For a full experience with extreme repair using the prebiotic extreme repair formula from Natura Bissé, a 60-minute option of Diamond Cocoon Extreme Repair Facial is available at HKD $2,500.
W Hong Kong 1 Austin Road West, Kowloon Station, Kowloon, Hong Kong, +852 3717 2222, www.w-hongkong.com
Tags