Get the most out of summer and have an exciting adventure weekend with food and fun at Ocean Park Hong Kong. If you think vast oceanariums, hair-raising rides and interactive animal shows can't get any better—Chill Out at Ocean Park will give you even more reasons to visit. Every Friday and Saturday at 6:30pm, the Park's gate opens and welcomes anyone who fancies an ultra-hip night out just to chill and relax with some excellent food, drinks, and music.
Ocean Park Hong Kong is a unique home-grown theme park that brings happiness and memorable moments to both young and old. Getting here from Macau is straightforward, especially with the latest MTR line. Take the South Island Line at Admiralty station and you'll discover that it only takes four minutes to get to Ocean Park's station.
Located on the southern side of Hong Kong island, this amusement park has over more than 80 attractions throughout its areas – the Waterfront and the Summit, which can be reached by a cable car or the Ocean Express, a funicular 2D train system. The park has been visited by more than 140 million guests since its commencement and has up to this day committed itself to offering experiences that combine entertainment with education and conservation.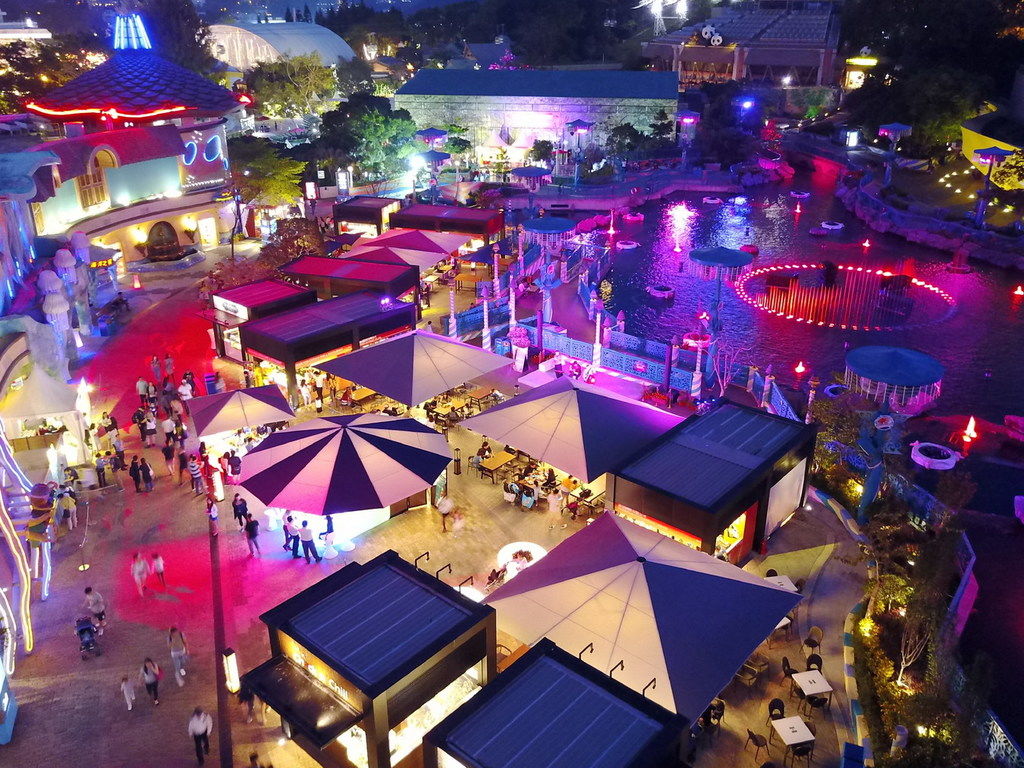 Chill Out at Night
Witness the theme park transform itself from a lively and thrilling playground to a laid back, fun and chilled gourmet and wine heaven with a number of food stalls presenting international cuisines. Chill Out portrays itself as a relaxing outdoor area in front of Ocean Park's Lakeside, where visitors can sit and take a moment to unwind and enjoy the night while watching a fire and water extravaganza called "Symbio!" at the Aqua City Lagoon.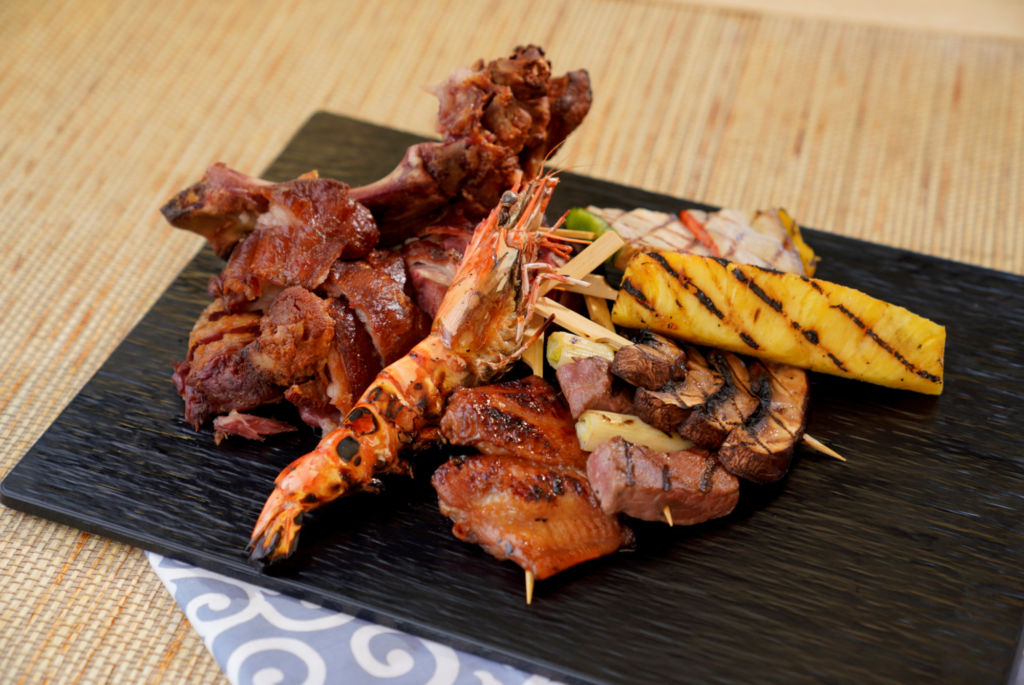 Food Fiesta
We shared a platter of Tapas Bar's famous crispy pork knuckle. The meat is wrapped in a salty and roasted-crispy skin that makes the perfect pairing with their pint of Japanese draft beer for only HKD $20 (a maximum of two orders per person). And we recommend an extra side of nacho cheese and sweet potato fries at Chick N Chill. If you're curious about Yaki, try out their jumbo Yakitori platter that includes grilled Australian wagyu beef with leek, grilled Hokkaido pork belly, portobello mushrooms and glazed, sweet and tangy pineapple spears. Dessert lovers, don't forget to head to O So Sweet for their popular waffle sticks with ice cream. Their crispy, golden-brown waffle sticks are a fun twist on traditional waffles and they're the perfect for dipping in your ice cream. We recommend their blueberry yogurt, brownie or chocolate version.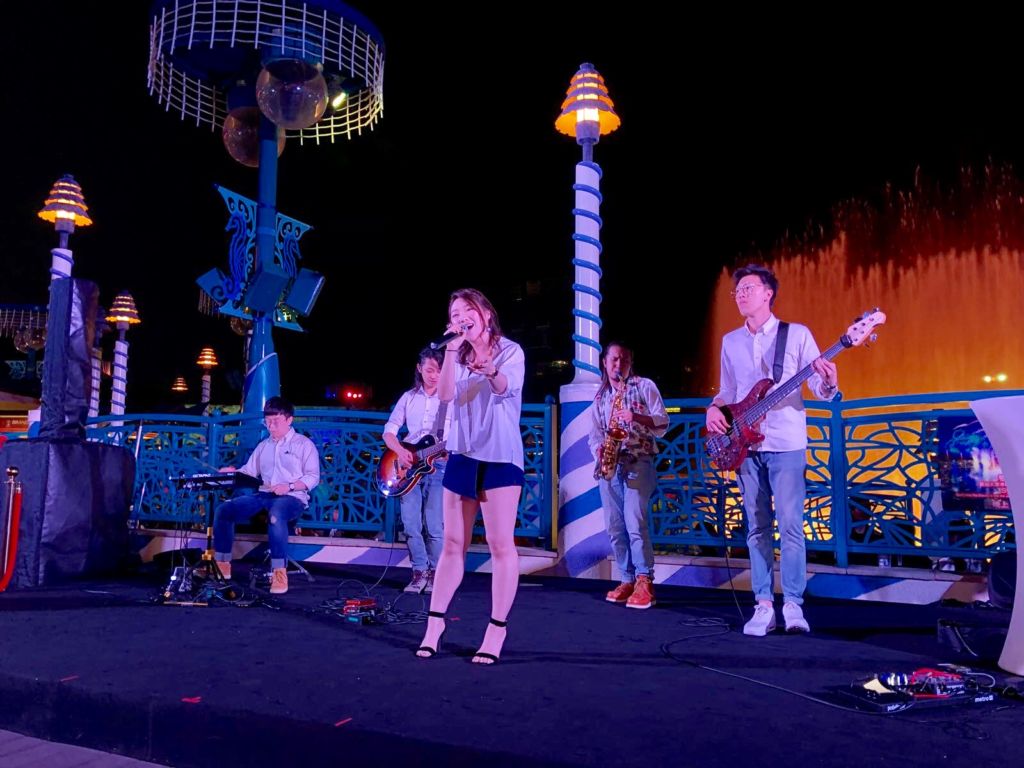 Live the perfect chill out as you indulge in live music performances setting the mood or the DJ spinning some funky beats, you can also have fun with beer pong and Jenga with your friends.
---
Every Friday and Saturday at 6:30pm to 11:00pm. Until June 29. Entry is free for all ages.
Ocean Park Ocean Park Hong Kong, +852 3923 2323, www.oceanpark.com.hk
Tags