Taipa has long been considered a family-friendly area with its lush green surroundings and relaxed atmosphere. A popular choice of residence for expats, it is close to cultural and heritage sites, and many choices of restaurants! Taipa boasts two extraordinary garden-park-playgrounds. Moreover, these multifunctional spaces are more than just a place to sit, stroll or play. They are perfect for children and adults alike to commune with nature and unwind after a busy day.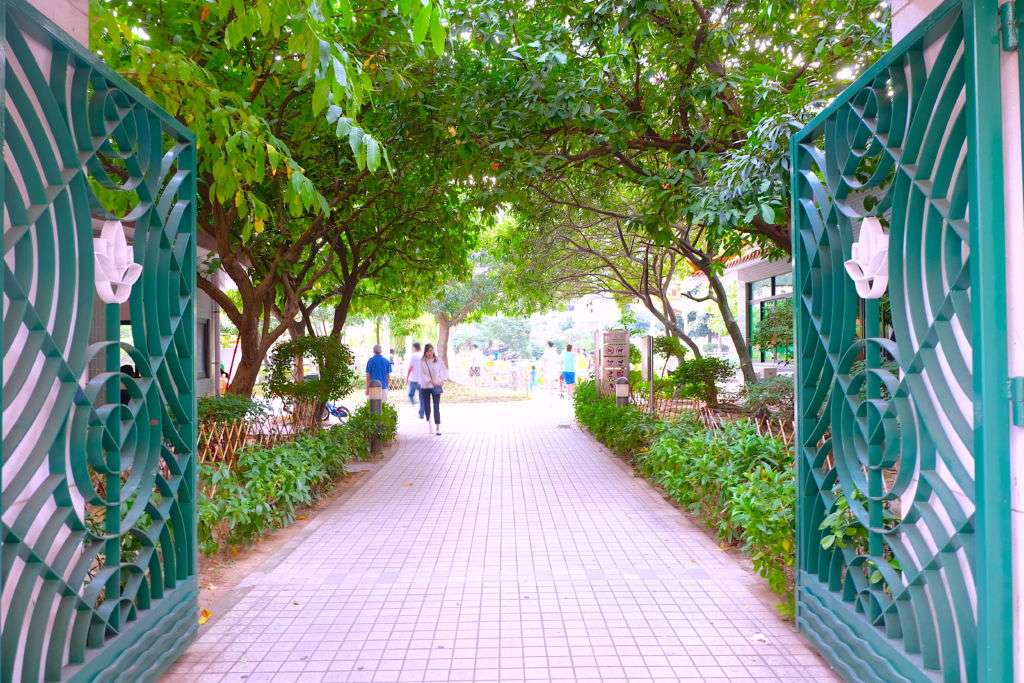 Flower City Garden
The strategic location of Flower City Garden makes it a popular destination for visitors of all ages. In between the high-rise buildings and shops, it sits across the bustling street of the ParknShop supermarket. The garden is an elegant and modern interpretation of the classical Chinese garden. There are lotus ponds with fish, winding bridges, and pavilions and you'll find that it's popular with people of all ages.
There is a children's playground, a skating and scooter area and a small exhibition area featuring aquatic animals. The educational area features bones, charts and scientific facts of sea creatures in a laid-back environment. Admission is free and kids can run wild through the play area complete with slides, swing and more.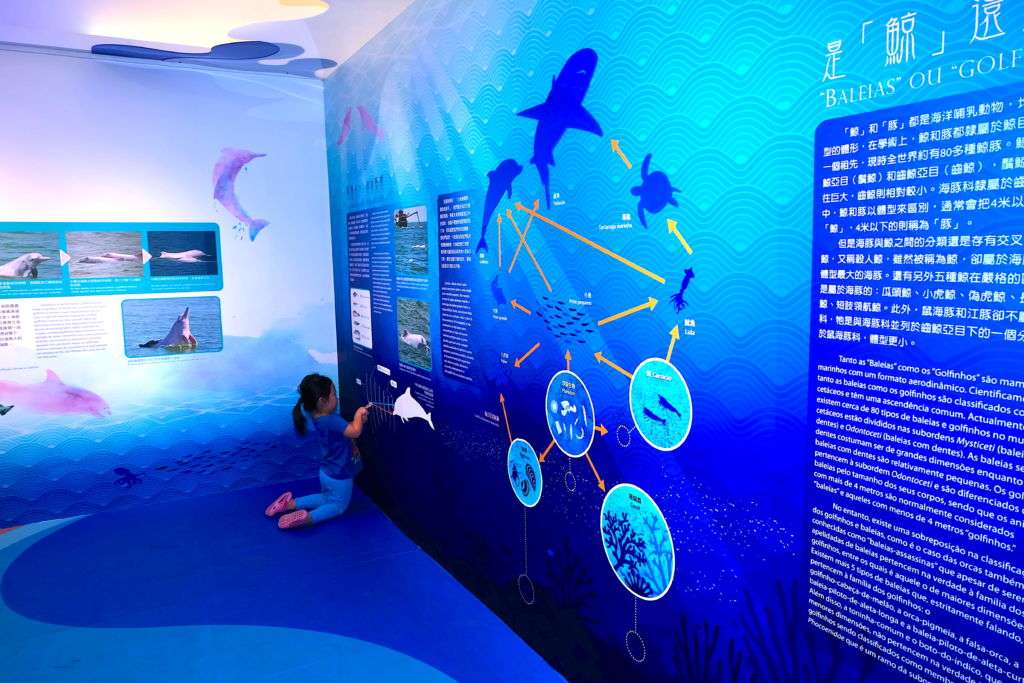 For tea time, head to Liege for tasty traditional Belgian waffles located at ParknShop. For freshly made baguettes and other baked goods, Élysée Bakery is a short walk away from the garden. There are many other shops and restaurants in the area to explore with the whole family!
Bus routes nearby: 11, 15, 26, 26A, 30, 33, 34, MT1, MT3, N2
Flower City Garden‪ Rua de Evora, Taipa, Macau, www.en.macaotourism.gov.mo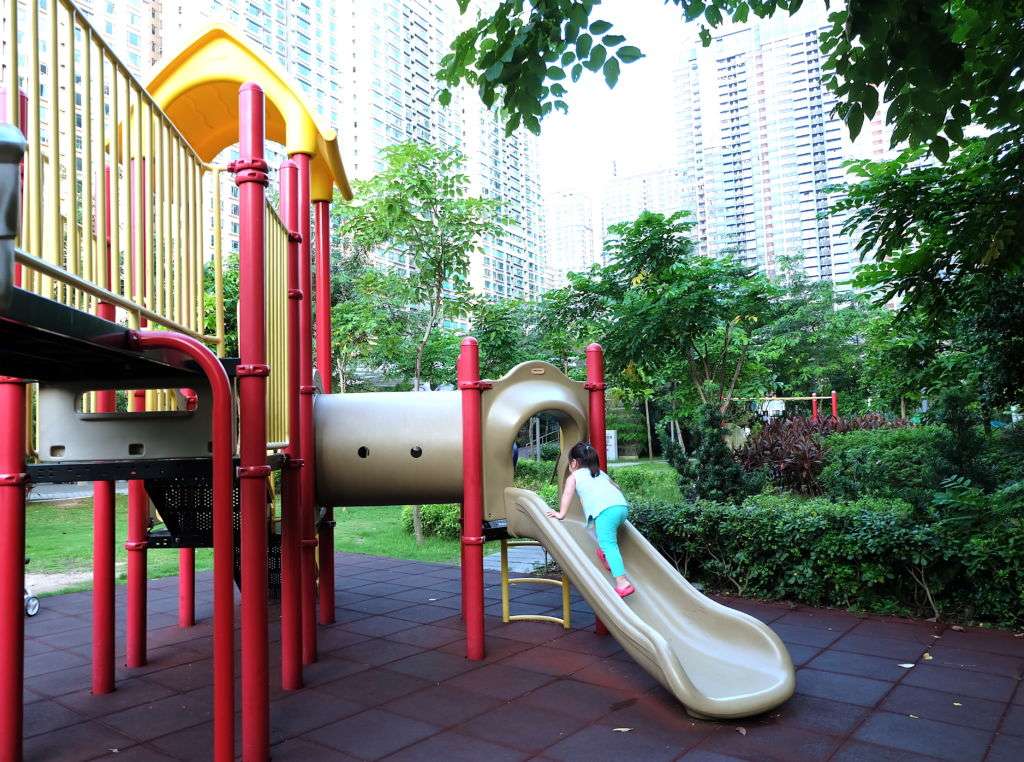 Taipa Central Park
There are two playgrounds located at each end of the park with slides, swings, animal rides and monkey bars here. One of its main features is a huge swimming pool with a children's area. The park is shaded well with comfortable wooden and concrete seats perfect for relaxing or taking a break. You will also find a gym, pet area for dogs, jogging path, basketball court, vending machines, a yoga lawn also used for Zumba, and a chess area. Another feature not to be missed is the underground library!
One of the most unique features of the park is the Taipa Library. Situated in the basement floor of Taipa Central, it boasts a total area of 2,200 sqm. It is one of the largest space for public use among all public libraries in Macau. The interiors are sleek and minimalist exuding a serene vibe for visitors to sit, read and study. Kids are in for a treat because the library also houses a theatre for children! There's also an outdoor garden, multi-function room, nursing room, and a book drop device installed on the garden level. The library has a seating capacity of 413 with a collection of some 85,037 volumes. The volumes include 29,872 children's books, and 8,434 audiovisual materials.
Everything in the area is free to use except the Taipa Central Park swimming pool with an entrance fee of MOP $15. Turn off the television, hang up the phone, and head out for some fresh air in one of Taipa's parks!
For bus routes, visit www.dsat.gov.mo
Opening hours: 7am–9pm on Tuesday–Sunday and 1pm–9pm on Mondays
Taipa Central Park Rua De Seng Tou, Taipa, Macau, +853 2886 0072
This article was originally written by Apple Salangsang in October 2016 and updated by Macau Lifestyle in March 2019.
Tags
Related Posts