Taboocha is a tea-focused company that has come about thanks to a special sisterhood bond between Patricia and Lisa Lam. The duo started the kombucha craze in Hong Kong and have roots that connect to Macau through their mother who grew up in the city. Their search for healthier lifestyles brought them to create Taboocha. What started as a simple initiative to inspire and raise awareness through taste and nutrition has now grown into a successful brand that's bold and is brewing its way across Hong Kong, Macau, and Asia. We chat to the sisters to learn about their healthy approach to life and hear how they are brewing their way across Asia, one sip at a time.
What is Taboocha? How did you come up with the name?
PATRICIA (P): Taboocha is a brand that we started four years ago. We started making kombucha, which is brewed using organic Chinese tea and organic raw cane sugar. It's a fermented tea that is naturally delicious, with probiotics that is great for your gut. We currently have nine different flavors.
LISA (L): We started Taboocha when I once started feeling sick and my friend taught me how to make it. It was a realization that I could help others with the same case as mine. We also named it (sort of) after our dog, Taboo. In a certain way it's different, we named it Taboocha. It was a simple name and yet meaningful to us.
How long have you been in the kombucha business? What have you achieved in these years?
L: It's been four years but we believe that we still have yet to achieve a certain level of success. We have definitely made lots of effort in promoting the drink in Hong Kong. It was practically unknown when we started and now people are starting to be familiar with it.
P: We have achieved a certain level of awareness for our market to a certain extent and of course, we'd like to share it more with a bigger and wider audience. We're currently in around 40 outlets and we've grown organically. We are yet to be more aggressive in terms of business and production. We've collaborated with several brands so that's an improvement and maybe an achievement as well.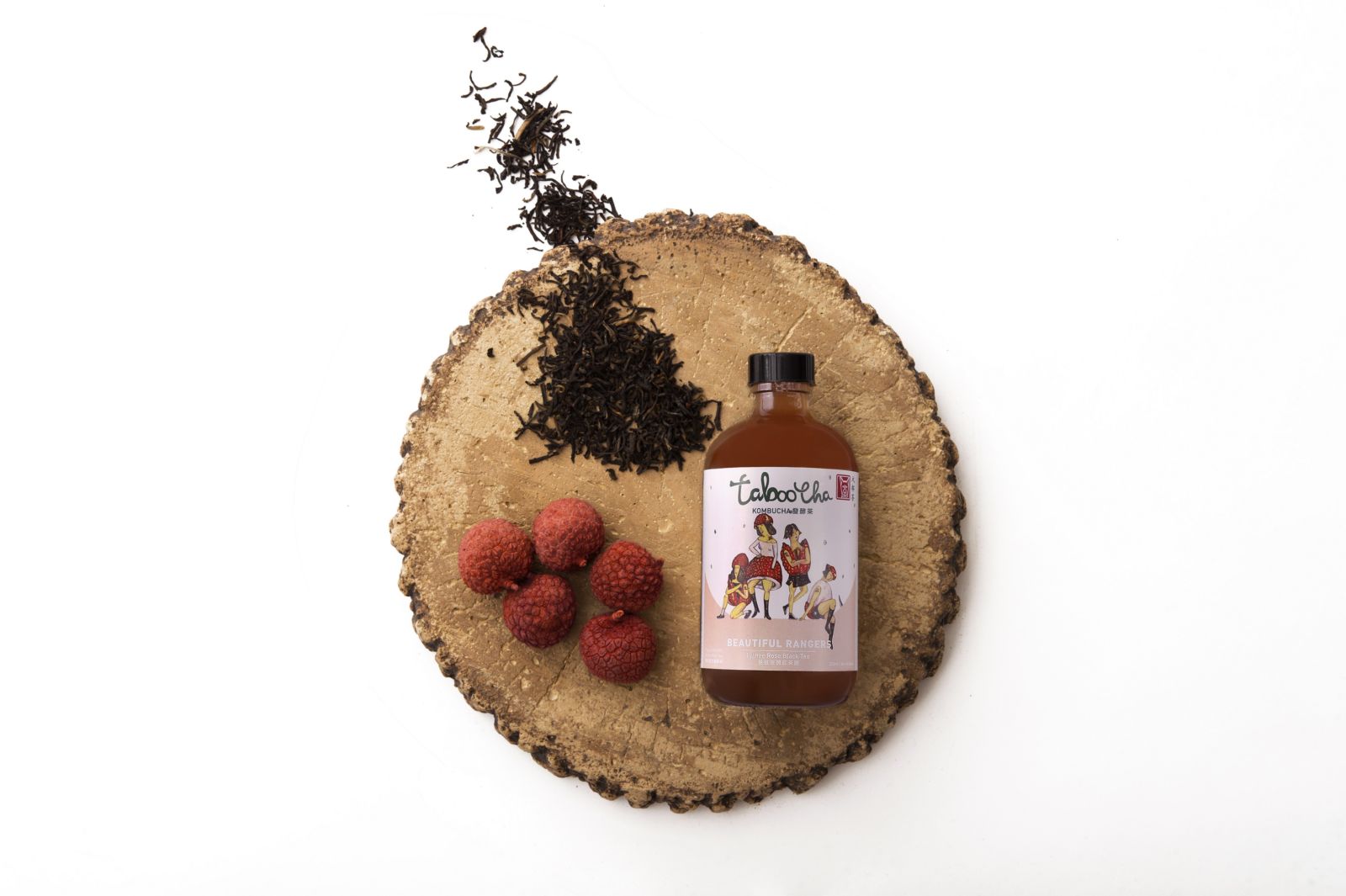 What are your sustainability initiatives? With every bottle returned by customers, you give to a dog charity, so why this particular charity?
L: Well, first of all, we noticed that our customers just throw away bottles so we started this recycling initiative. We have really good customers who actually care about the animals and the earth. We get around 10% of bottles back that we sell every month and even with the logistics and labor challenges, we are passionate about it. We want to do our part for our environment and to give consumers an option to be able to help.
How many flavors do you have? How do you come up with flavor ideas? What are your favorites?
P: We currently have around nine flavors and it kind of fluctuates. We work on flavors with customers and collaborative projects sometimes. Some of the flavors that exist now are what we came up with four years ago. It is deeply rooted in our love for fruit, vegetables, and drinks.
L: We try different flavors and our continued curiosity for food is where we get most of our inspiration and ideas. It comes from our experience, intuition and imagination. We also want to put together interesting ingredients that will surprise drinkers. We've had some interesting mixtures such as the turmeric and pineapple. We have the Veggie Love (Beetroot Green Tea), Gueng (Goji Ginger Green Tea) and more.
P: We really wanted to make craft Kombucha creatively. Going back to the flavors, Lisa is truly an artist. We create a balance of different flavors and what sets us apart is that we don't use any flavorings. We go for all natural. Each drink is different and stands on its own.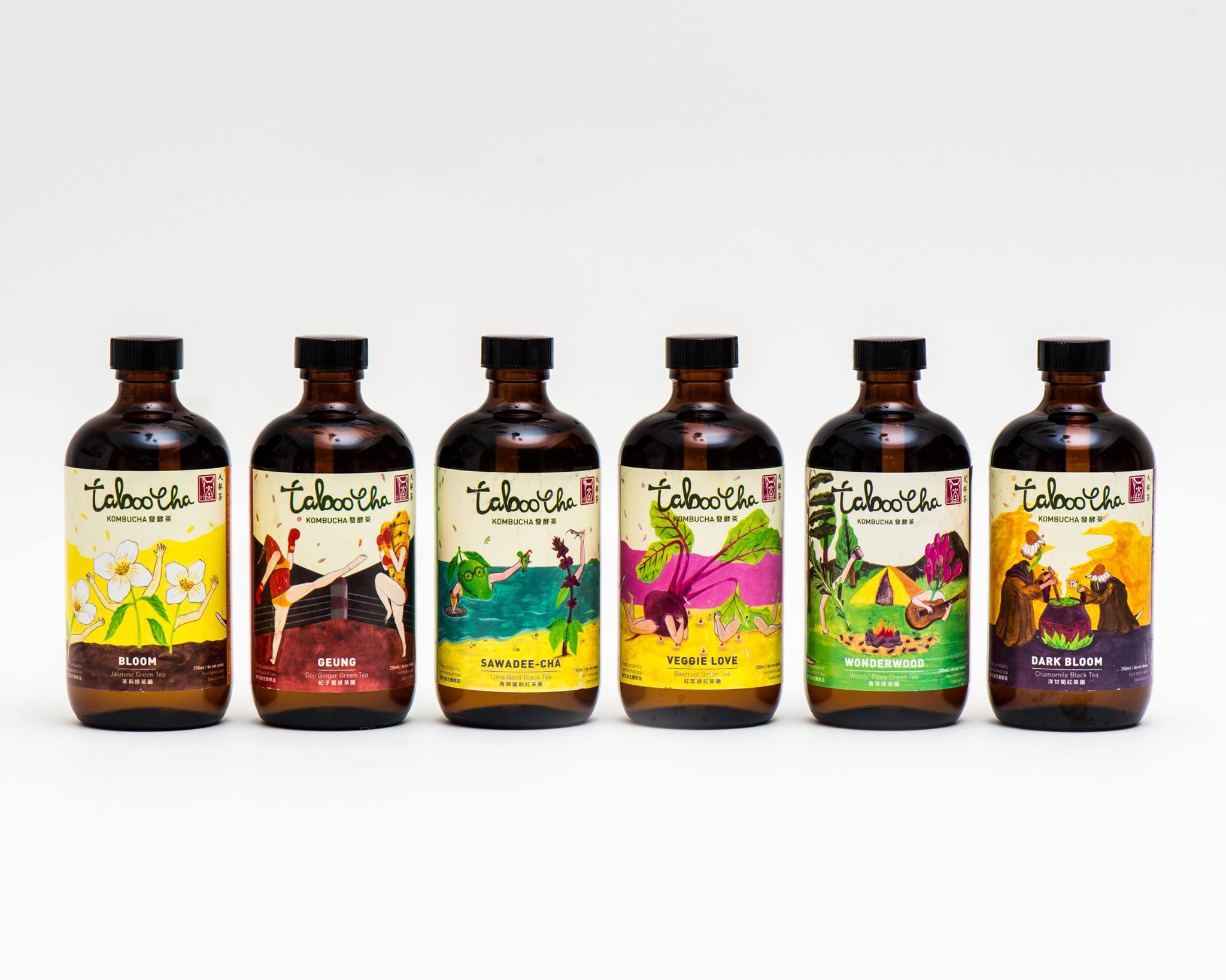 The bottles look fun with interesting shapes and beautiful labels. What's the idea behind it and who designed the labels?
L: We picked this bottle shape because we liked it. There was an instant connection. We used to have only tags and local stickers and the illustration design came after we had launched the brand. We stumbled upon some quirky and fun illustrations and commissioned the same illustrators to do our labels.
When we create flavors we have some kind of visual idea of what the flavors looks like and we try to give a cinematic feel to it. Our packaging all looks very different. In a way, it's fierce and female-centric because we're both women and we incorporate diverse female behaviors as much as possible. There was also a sense of practicality in choosing the design.
P: We incorporate a female influence into our brand. I guess there was a practical sense for choosing this size as well – 250ml is a more friendly quantity for our consumers. This bottle is cute and small and it fits into your bag for later. You can also opt to finish it in one go. It turned out to be a good decision and our clients seem to like the serving size.
Taboocha-based cocktails? Any fun recipes for a healthy bubbly party?
P: We've been doing cocktails for years and collaborated with many brands and bars. We still do it. We've tried gin and vodka. It's a mixer that's already very delicious and the base needs to be at a certain level of strength.
What's your take on organic produce? Are you using organic creating Taboocha?
L: We use a lot of organic and fair trade ingredients. We try to use local and organic ingredients as much possible. We use local produce or ingredients from China so they are as fresh as we can get them. You can taste the difference when you use an all-natural product. We are big on premium ingredients and we take pride in that.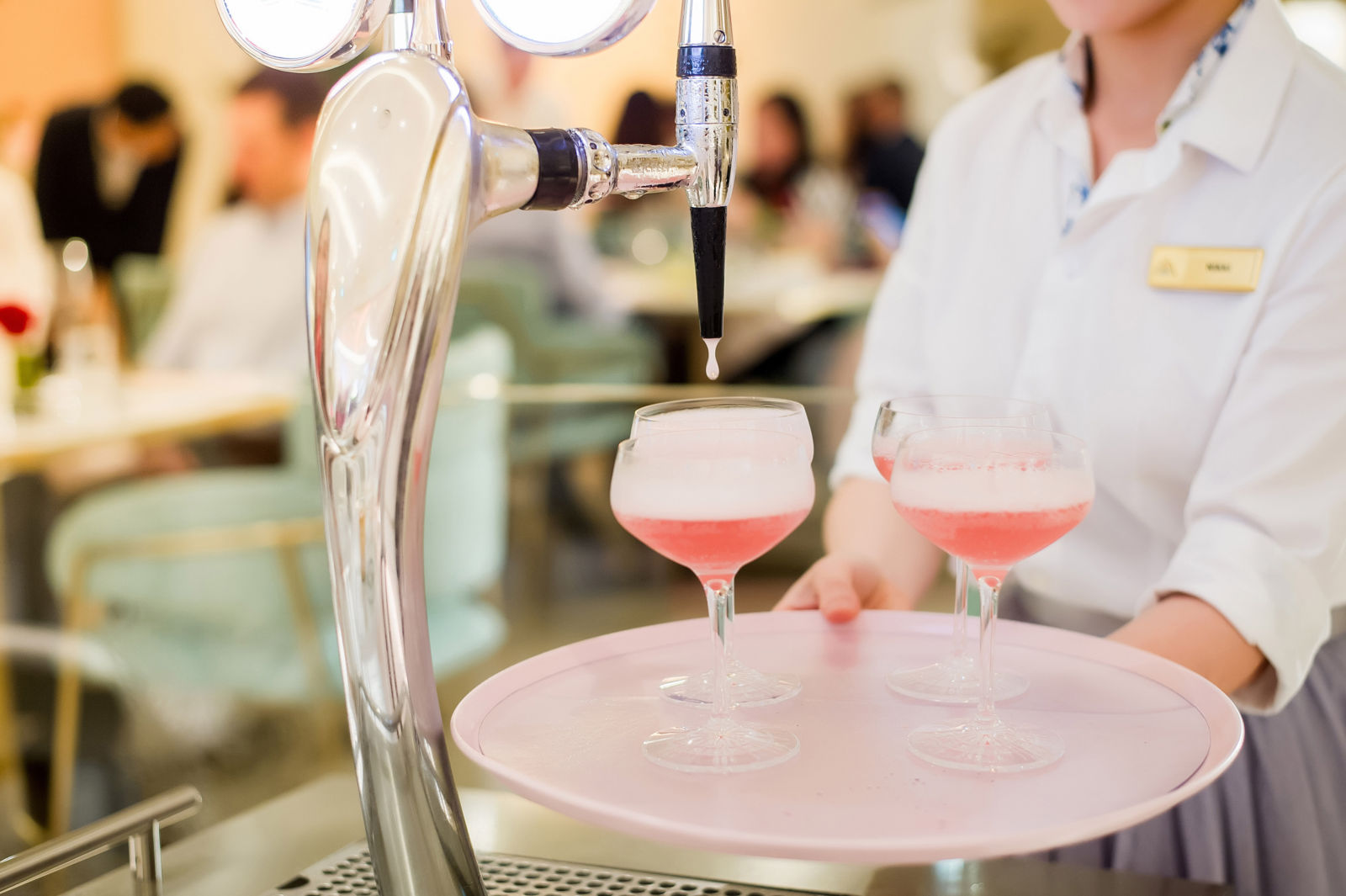 How did you enter the Macau market? Is it different from Hong Kong market? What do you think about Macau health scene?
L: Actually, we entered the Macau market because of Cha Bei when they opened and we've been working with them since then. This summer we launched Taboocha on tap at Cha Bei and it's been a great hit. We think that our drinks are fashionable, trendy and delicious so this will help encourage people to try our drinks. It attracts people to be more open-minded with a cool approach. This is exactly what Cha Bei is doing in Macau.
P: At this moment, we haven't been aggressively promoting ourselves. We've been approached by some distributors and we are taking it step by step. We are a small operation and expansion needs to be managed well. In regards to Macau's health scene, we love The Blissful Carrot.
What do you love about Macau? Any particular places or memories?
L: We used to visit Macau a lot. We've definitely stayed in the hotels. We did try the slot machines (laughs). After all, Macau is famous for that. We've roamed around Taipa Village and we loved it. We also like the Portuguese foods and egg tarts.
What does being healthy means to you?
L: I think it's doing what your body feels comfortable with. Being vegan made me healthy but you have to be mentally and physically able as well. You need to rest when you're tired. You need to manage your stress levels. Also of course, exercise and a maintain balance in certain things in life.
P: We manage people internally and externally and continue to grow our business so that can be hard but we always make time for valuable things in life.
---
Cha BeiGalaxy Macau, 1047, 1/F, Galaxy Macau, Cotai, +853 8883 2221, www.galaxymacau.com/cha-bei
Connect with Taboocha on Instagram: @taboocha and check out their website to see where to buy
Tags
Related Posts