Sarah Ho is a well-loved local designer, born in Hong Kong, raised in Macau and now an award-winning jewelry designer with international acclaim. She has just released a very special new project that is truly as beautiful as the collection looks. Learning her skills and honing her craft in London, she has since been recognized across the globe. She has been covered by leading global style voices from Hong Kong Tatler to Italian Vogue, and she has collaborated with many big names on exciting and high-end projects. Names like Swarovski and Shanghai Kimberlite Diamonds are just a few of the ones with the most sparkle.
If that wasn't enough to assure you that this local designer is one to watch, her precious designs have also been worn numerous times on the world's most prestigious walkways and the red carpets. Models, celebrities and socialites such as Bella Hadid, Lara Stone, Karlie Kloss, Lily Donaldson, Nicole Scherzinger and, Asia's favorite girl-next-door, actress Carina Lau, have all been known to wear her jewellery designs with pride. With customers like that her brand must be something special – we assure you, it is. The launch of her newest project The Full Circle Collection is challenging, heartwarming and gorgeous all at the same time, which only serves to secure her place in our hearts even more.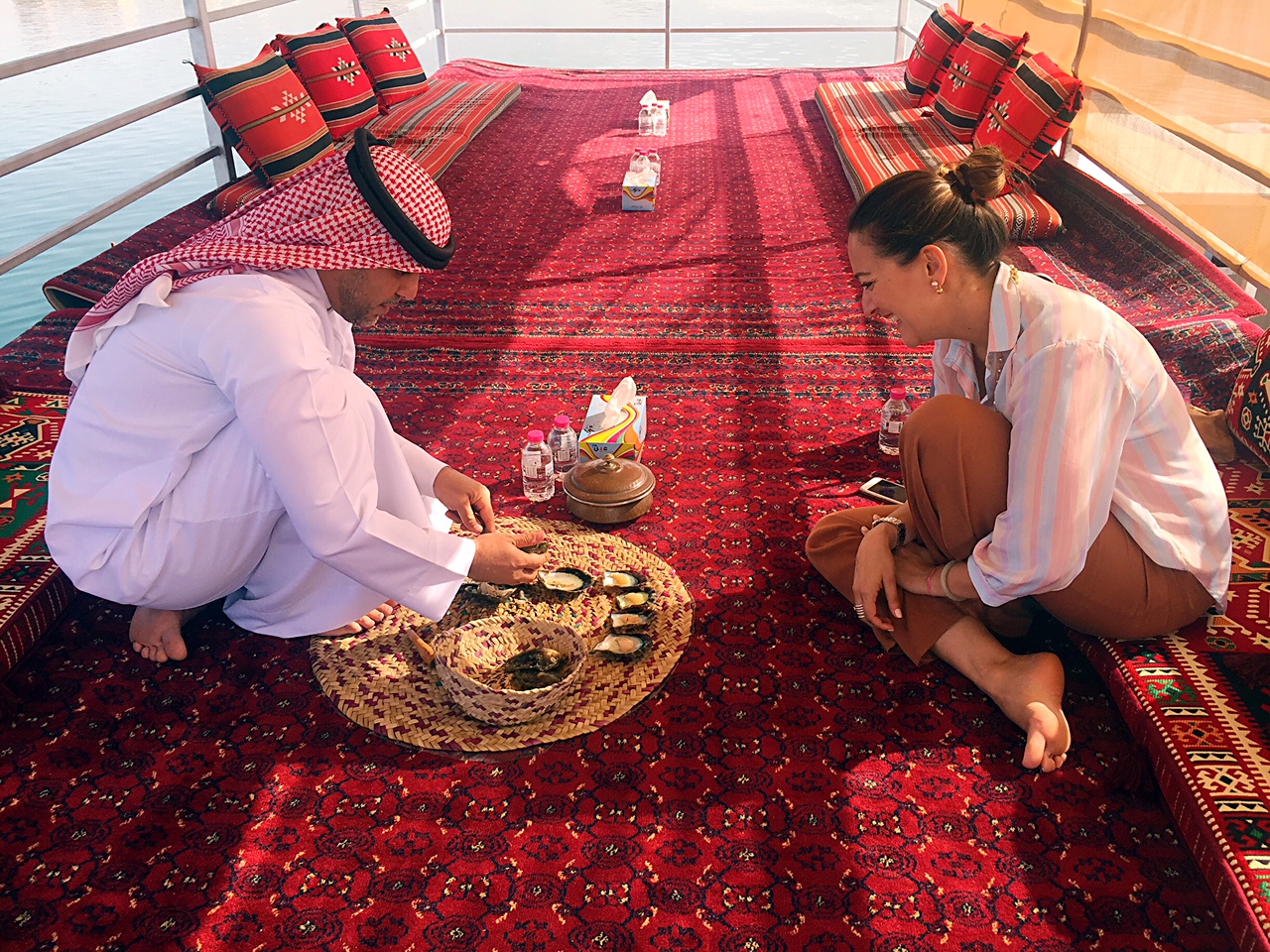 Full Circle Collection
Sarah has always been interested and inspired by precious gemstones and pearls. This has always been clear in her unique yet classic designs that usually features these items as the centerpiece. For The Full Circle Collection, she teamed up with Gem Forest and Suwaidi Pearls, two leaders in the field of precious gemstone acquisition, to provide a collection that is inspired by the place the gemstones have come from, not only ensuring that they have been sourced ethically but also making sure that the communities they have been sourced from benefit directly from the sale. The name of the collection begins to make sense now, right? In a cyclic and holistic process, Sarah learns about the stone's origins and journey, from the hand that takes it out of the ground in Tanzania, Madagascar, Mozambique, Brazil or Vietnam, to the hands which shape it on the cutting room floor in Asia or Europe. Knowing about the gemstone's past, allows her not only to be sure of everyone's fair treatment in the trade but also allow the design to be influenced by the place it has come from too. Then, as a way of protecting the areas of origin, which are usually highly underprivileged, a portion of the profits from the Full Circle Collection will be dedicated to local environmental and community projects as a way of reinvesting in the area's future and prosperity. It really questions the ethics of the jewellery industry, which has long since been in need of investigation. If all jewelry brands were to do the same the world would be a much better place.

Full Circle Tsavorite Suite
We love how you can really see the influence of the community the gemstones have come from in this earring and ring set. The tsavorite comes from Merelani in Tanzania, and the country's influence comes through in the color, arrangement and design.  From a parcel of 21 rough gemstones ('rough' here refers to the state of the gemstone when it is just found), three pear-shaped stones were cut with perfect matching color and shape. To achieve such an even color and matching cut, there was a loss of a whopping 30% from the original rough stone, meaning what's left is very, very valuable. The Tsavorite's in the ring and earrings are ten to fourteen ct, while the yellow diamonds which frame them are just over 2 and 4. The diamond beads are hand threaded with a fine 18ct gold wire making every aspect of these pieces an exquisite show of craftsmanship!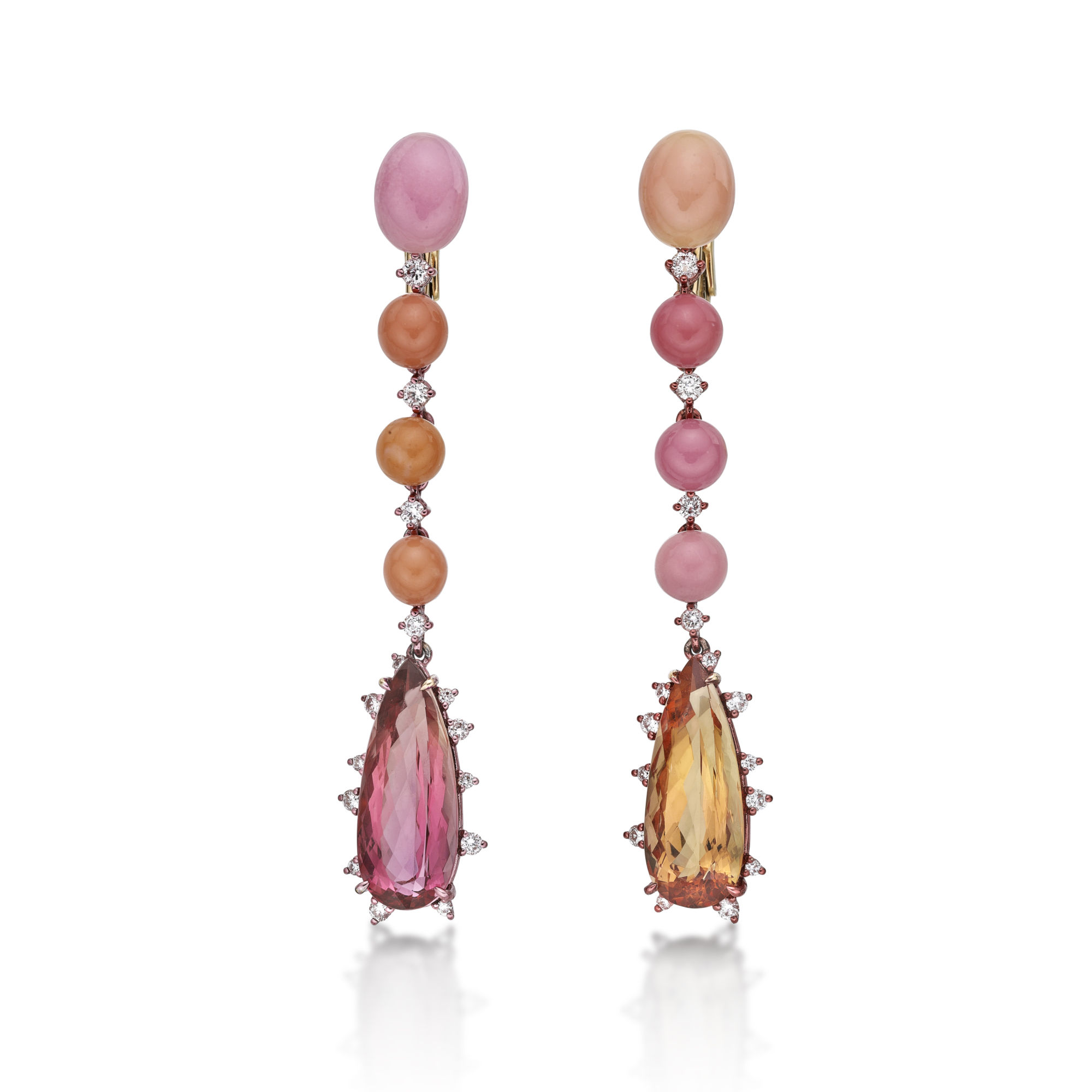 Full Circle Imperial Topaz Earrings
With an incredibly rare red imperial topaz, these earrings had to be a favorite! Approximately 0.1% of topaz is naturally this color, and due to the deep cherry red color of the imperial, Sarah and The Full Circle Collection team had to source an orange-salmon imperial topaz just to match the intensity. Originating in Brazil, you can see how the country's carnival culture have influenced the loud and bright design! With a little black dress, these are all the accessorizing you would ever need.
---
See Sarah Ho Jewellery Full Circle and other collections at www.shojewellery.com and follow Sarah's work on Facebook /SarahHoLondon or Instagram @sarahhojewellery
Tags
Related Posts