What makes a whisky taste so good? A variety of factors contribute to the complex flavor profile of this caramel-colored liquor. Without diving too deep into chemistry and a myriad of details, let's just focus on the main aspects–grain and malt quality, distillation process, and the type of wood used for barrels where whisky matures. One of the whisky market leaders, The Macallan, takes particular pride in their oak casks and carefully curates the long process, from harvesting trees to seasoning and whisky maturation. The Macallan Double Cask Whisky range combines the best of two worlds, where American and European oaks create a perfect marriage to bring a unique flavor profile. Read on to learn how The Macallan Double Cask Whisky range is born.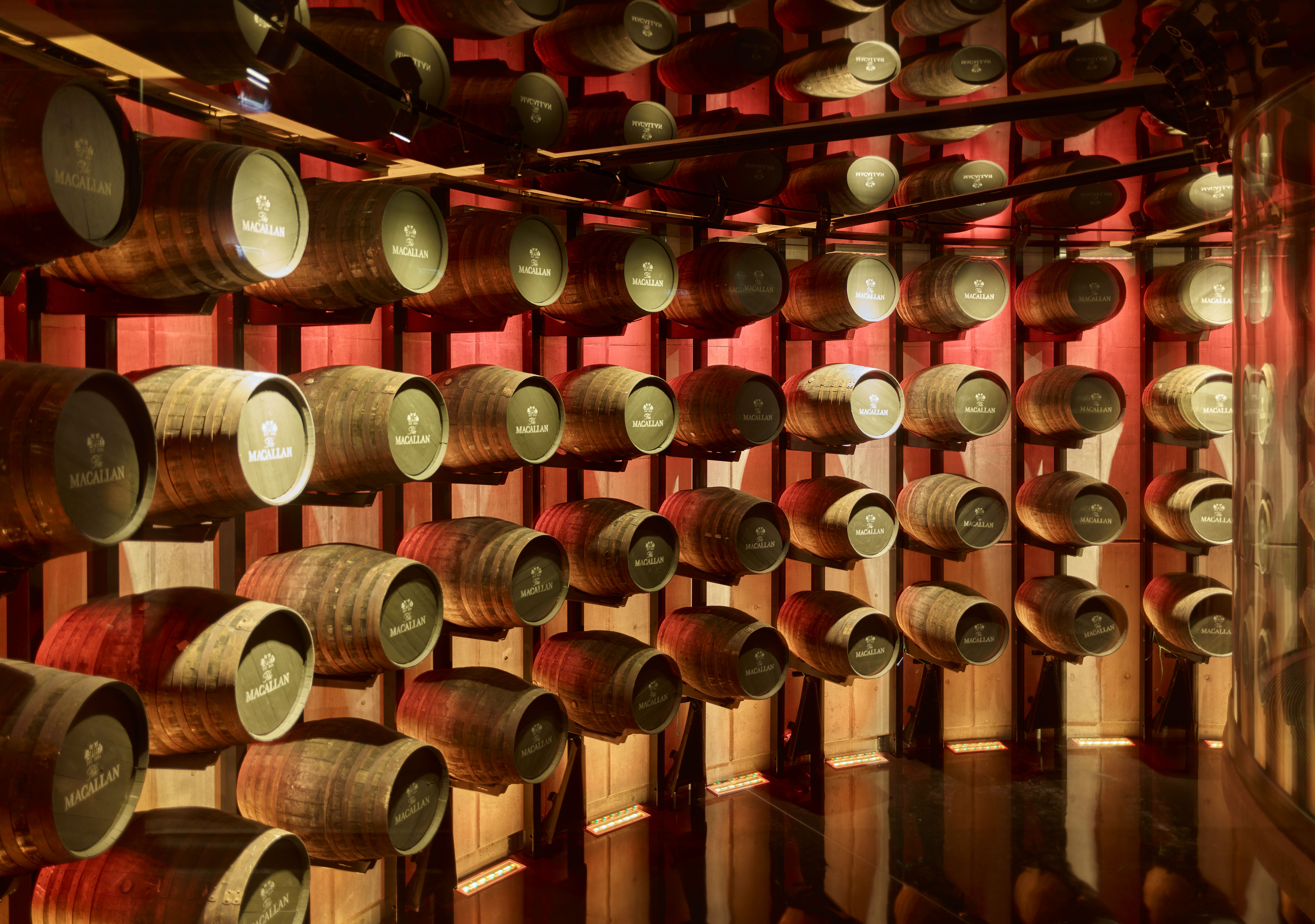 Why are casks so important
A Scottish brand with almost 200-year-history, The Macallan claims that oak casks impart up to 80% of their distinctive flavor and 100% of the color to whisky. However, the wooden barrels haven't always been known to influence the end products so much. Their primary function was to store whisky and conveniently transport it. So as long as the barrels were not leaking, they were good enough for distillers. it became apparent that oak makes an ideal wood for whisky casks. It is watertight, hard, yet pliable, which helps enough air in for slow oxidation, staves off evaporation, and preserves the aroma.
Today, every respectable distillery ensures to only source oak that will give its best extracts to liquor and won't negatively affect it. Meanwhile, The Macallan offers a detailed timeline of their cask, leaving no room for speculation.
Sourcing the oaks 
The Macallan Double Cask Whisky's journey starts from two continents, North America, and Europe, where The Macallan has chosen to source its oaks. American trees, Quercus alba, grow in the lush forests of Kentucky, Missouri, and Ohio, with humid and cool climates. Maturing at around 100 years old, European oaks, Quercus robur, come from the hills of Northern Spain, where winters are mild, and rain is frequent. That distinction in climate makes these related oaks vary in notes they bring out in whisky–citrus, vanilla, and coconut from American oak and dried fruits, spices, and orange from the European variant.
After the mature trees are harvested, oaks are left to rest for a year and air dry before moving to the next stage. This step is essential to both decrease the weight of wood and balances the tannin content, reducing it in European oak and increasing it in American oak. Afterward, oaks are cut into staves and moved to the south of Spain in Jerez de la Frontera to dry for another year until the moisture content is between 12-16%.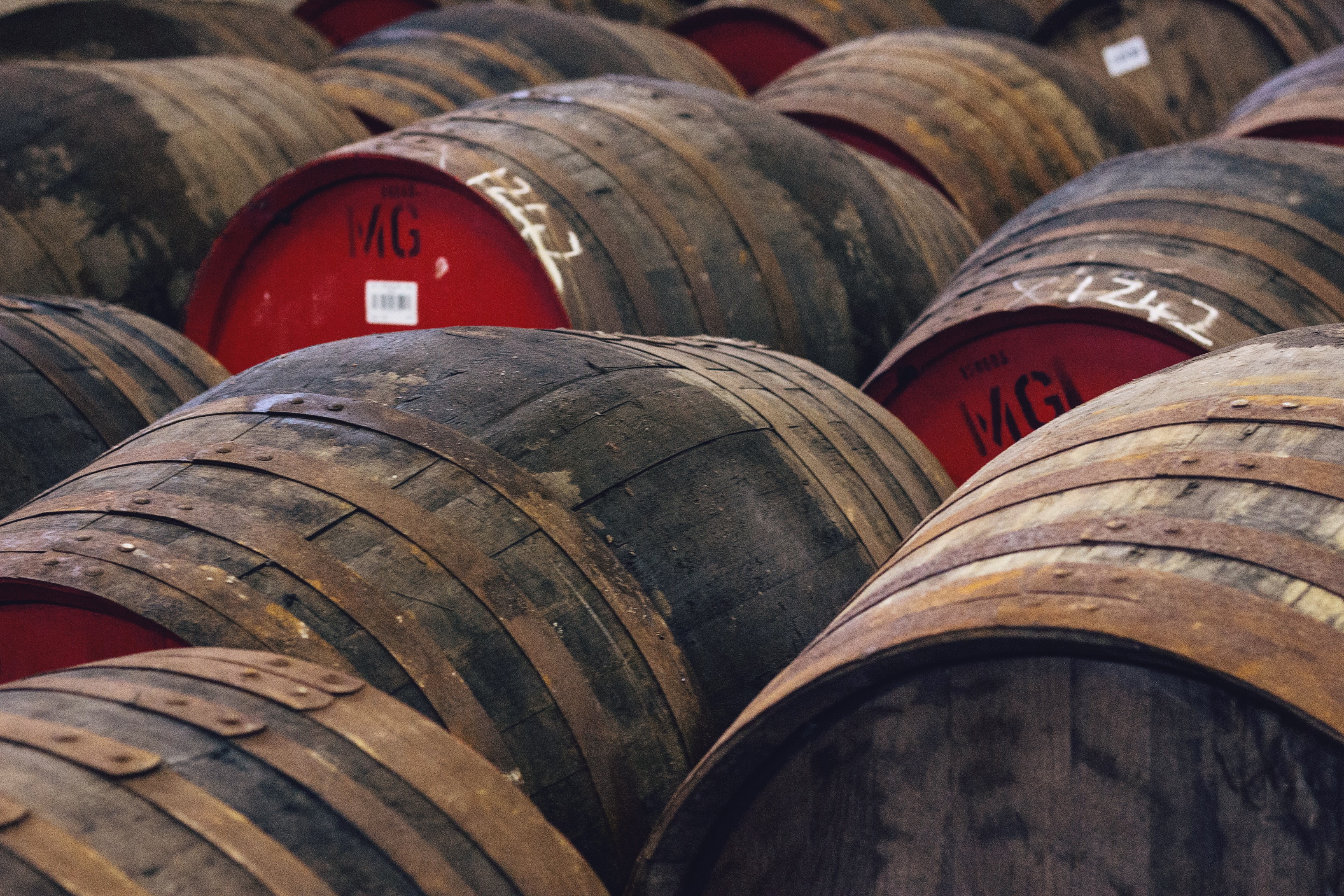 Crafting casks
When the wood is dry, it is ready to be shaped into casks, the process known as "the standing of the casks." This is the stage when the coopers step in, masters of wood that make them. Dating back to 2,600 BC, cooperage is ancient craftsmanship that requires an in-depth understanding of wood types and precision.
First, coopers sand down the oak staves, hammer them into a rough shape and put them together using metal hoops. Then, they spray casks with water to make them more pliable. To toast the oak on the inside, coopers place the barrels over a small fire, splashing them with water to prevent casks from catching fire. Unlike charring used for bourbon, toasting is slower and performed at lower temperatures. This calculated process causes wood caramelization that later brings out the sweet candyfloss flavors in whisky.
Seasoning
Once the casks are toasted and inspected by The Macallan's Master of Wood, Stuart MacPherson, they travel yet again. This time, to the nearby sherry bodegas in Jerez for the next crucial stage of becoming the renowned Macallan's oak casks–seasoning. In whisky production, that means that barrels are filled with dark sherry wine, aged fortified wine only produced in the Sherry Triangle in Southern Spain.
Seasoning is another lengthy step that lasts approximately 12–18 months, the time necessary for the oak to absorb all those refined flavors you can taste in your glass. And since there are two cask types from two types of wood, sherry wine influences them differently.
Maturation 
As soon as the casks are perfectly seasoned, they finally get to meet with the new-make spirit at The Macallan Estate in Speyside, Scotland. The double casks filled with spirit mature for years, patiently waiting for the bottling stage of the 12, 15, and 18-year-old whiskies. While they slumber, The Macallan's Whisky Mastery Team carefully curates the process, monitoring the temperature and humidity levels and making sure The Macallan Double Cask Whisky develops that unique character fusing the best from the American and European oak casks. The result is excellence in a glass. Notes of vanilla, citrus, and light oak from American wood and rich fruit, sherry, and wood spice, inherent to The Macallan single malts, come together in perfect harmony. Doesn't it sound like a bottle from the Double Cask Range could make a sophisticated gift for any whisky aficionado?
Also read: Match Made in Heaven: Pairing Whisky and Chocolate With The Macallan Harmony Collection Rich Cacao
Photo credits: The Macallan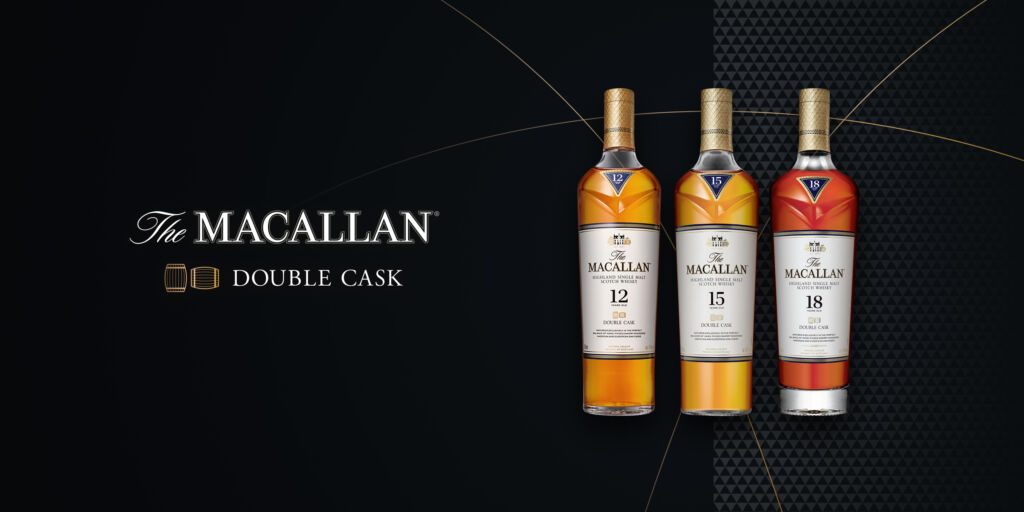 Brought to you in partnership with The Macallan
Tags
Related Posts