Love is truly in the air this month of February and our Valentine's Day Gift Guide is here to help. Make sure to show that special someone in your life how much you love them. From sensual fragrances to precious jewelry and practical home accessories–we've got you covered for all kinds of presents for every kind of woman this Valentine's Day! Also, don't forget to share this link with your man so that he'll take the hint of what to get you on Valentine's Day.
CARTIER
(Featured image above)
Trust us when we say, Cartier is always the best gift no matter the occasion for its timeless style, and sophisticated design, and this Valentine's Day, the Cartier Love Necklace in 18K pink gold is simply priceless. The intertwined design echoes the meaning of an unbreakable bond and this is a beautiful reminder of this season of love. This treasured piece of jewelry is something that is cherished forever and becomes a family heirloom someday. It's priced at HKD $17,800.
Cartier T Galleria by DFS, Macau, City of Dreams, Estrada do Istmo, Cotai, Macau, +853 8791 8400, www.dfs.com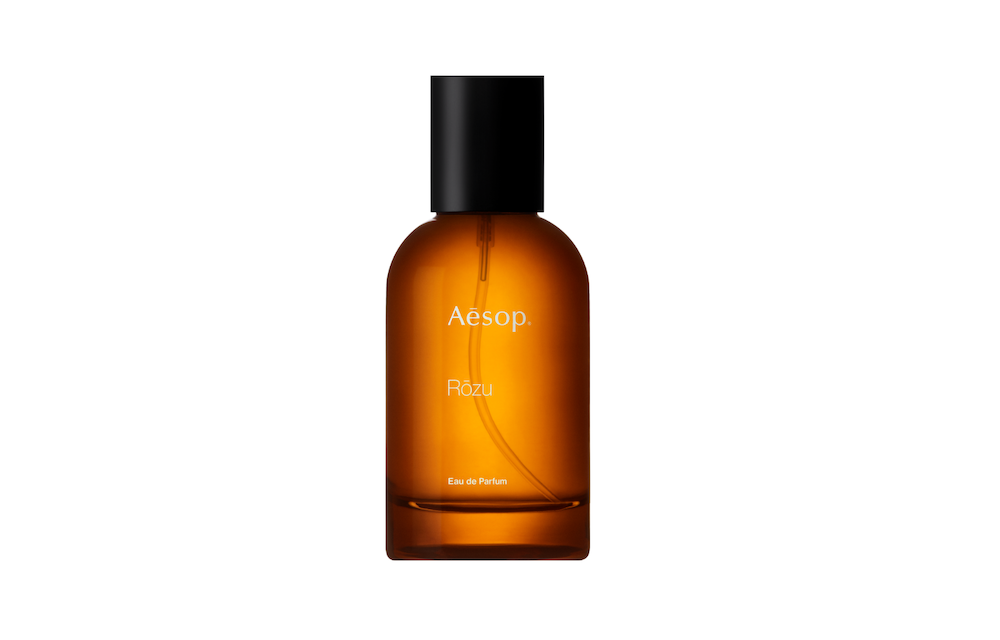 Rōzu Eau de Parfum 
Aesop's fourth fragrance, Rōzu Eau de Parfum is quite the perfect token of love and appreciation for Valentine's Day. It is inspired by the life, work, and enthusiasm of the prominent French modernist designer Charlotte Perriand, and the Japanese rose that bears her name. We love that it appeals to all genders. The Rōzu Eau de Parfum opens with rich floral notes of rose, alongside petitgrain, bergamot, and vibrant shiso and pink pepper, which confers fresh spiciness. You'll also find traces of ylang-ylang, jasmine, sandalwood, and sweet herbal notes of patchouli and ambery, balsamic myrrh. It is packaged in a 50ml glass bottle, encased in an elegant box featuring an image from Perriand's photographic archives. It is priced at HKD $1,300.
For more information, check www.aesop.com/uk
Aesop G049, The Promenade Shops, Galaxy Macau, Estrada da Baía de Nossa Senhora da Esperança, Cotai, www.galaxymacau.com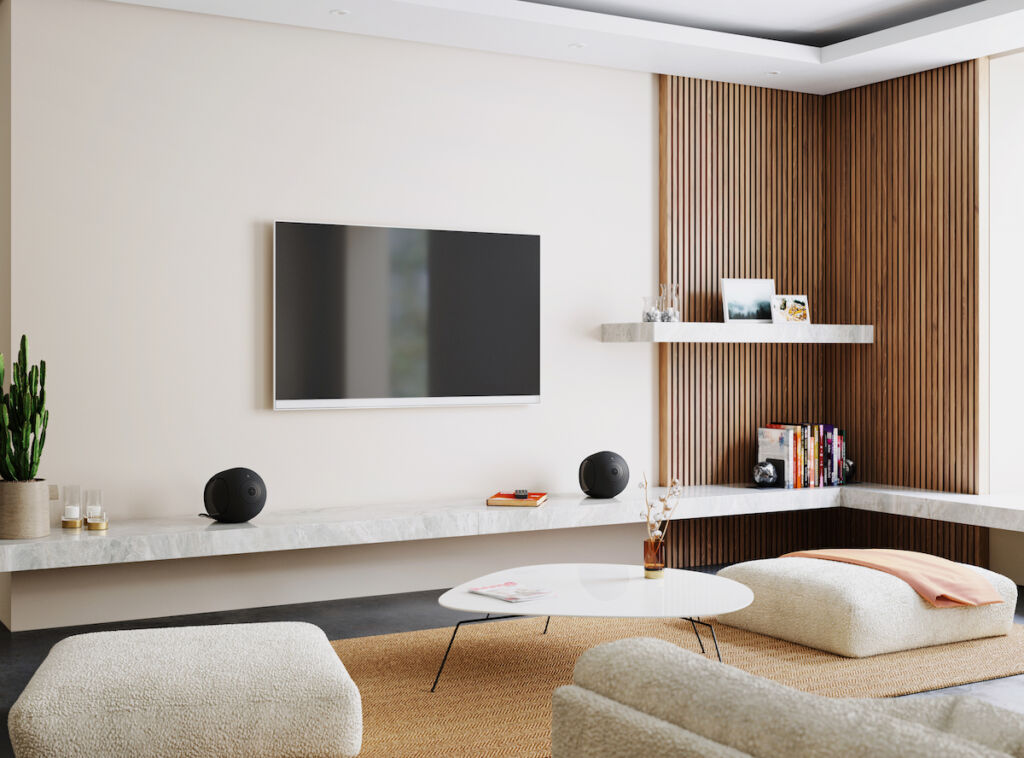 DEVIALET 
A gift straight from the heart and heard out loud can be found at Devialet. It's quite a unique gift for your beloved but also very thoughtful. The brand has revolutionized the art of a moving listening experience. In fact, the all-in-one speaker, Phantom, is being taken to the next level with a new iteration of the state-of-the-art speaker. It embeds Devialet's signature patented technologies, achieving acoustic excellence with zero distortion, zero saturation, and zero background noise. Modern yet timeless, Phantom I's iconic spherical design has been updated with a modern matte finish, now available in black and white to either let it stand out or fit in. The Matte Black is a really great gift purchase this Valentine's Day. The one in 103dB SPL in 500 W RMS is priced at HKD $18,990
Devialet Shop 134, Level 1, Pacific Place, 88 Queensway, Admiralty, Hong Kong, +852 2219 9991, www.devialet.com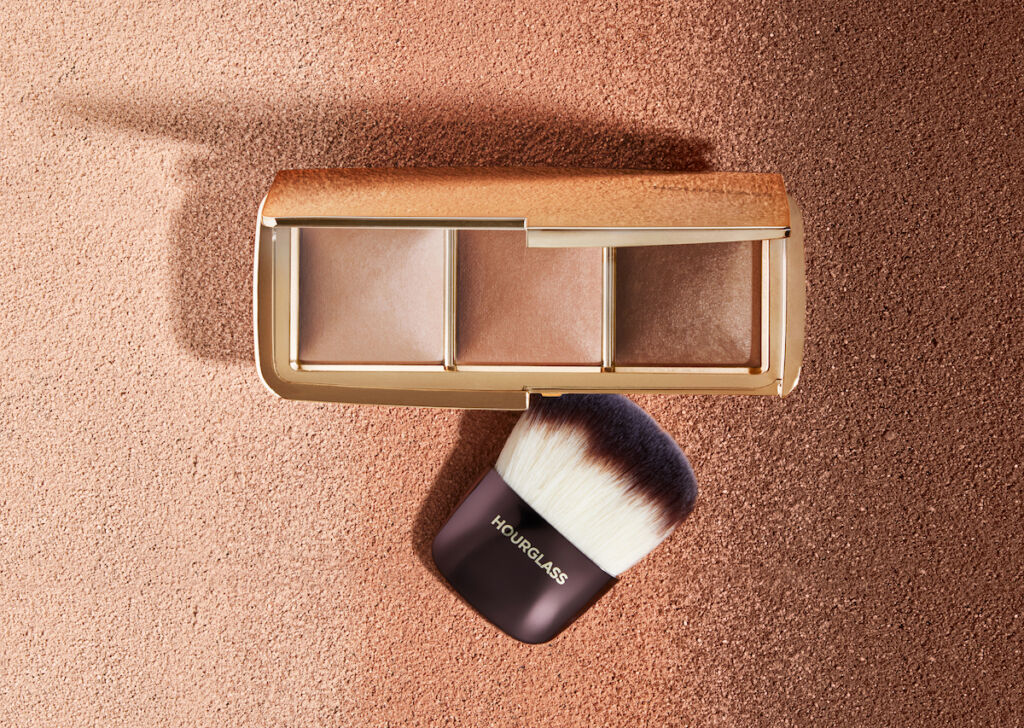 HOURGLASS
Putting make-up is not just about feeling beautiful but also feeling empowered. Make sure to encourage your wife, girlfriend, fiancee, or even sister and mom to look their best with products from Hourglass that help achieve full confidence. The Ambient Lighting Palette – Volume II Ambient is a good start having been developed using unique photoluminescent technology. It's been dubbed a game-changing palette that sets your makeup. It also features a filter-like effect on all complexions. Don't worry about your imperfections because it makes the skin softer and brighter. It is also vegan and gluten-free and priced only at HKD $570.
For more details, visit www.sephora.hk
Hourglass Cosmetics T Galleria by DFS, Macau, Shoppes at Four Seasons, Estrada Da Baía De N. Senhora Da Esperança, S/n, Cotai Strip, Macau, +853 2828 2833, www.dfs.com
Hourglass Cosmetics Lane Crawford, 3 Canton Road, Tsim Sha Tsui, Hong Kong, +852 2118 2288, www.lanecrawford.com.hk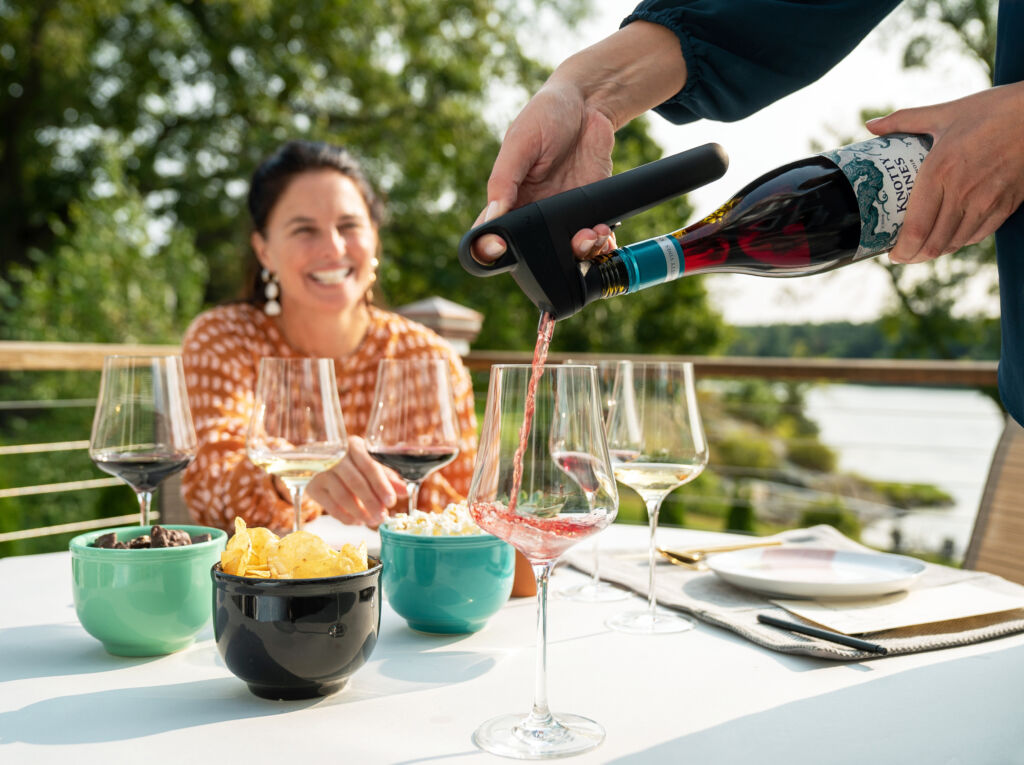 CORAVIN
This month is all about celebrations. With the Chinese New Year and Valentine's Day merely days apart, enjoying a glass of wine during these affairs are always mandatory. That is why investing and getting or gifting your loved one with the all-new Pivot Wine Preservation System is a must. It features a new technology aimed to preserve the flavor of everyday wines for up to four weeks. It is priced at only HKD $980. The exquisite collection includes one Pivot Device, two Pivot Stopper, one Coravin Pure Capsule, and one bottle sleeve.
Coravin Wine System Pivot Device is priced at HKD $980 and available at www.watsonswine.com.
Coravin coravin.com

RIEDEL
Make occasions at home more memorable with stylish wine glasses. Hand-made in the famous Venetian glass-making tradition, Riedel's wine glasses come in beautiful shapes to accommodate every major wine variety. Whether it's cabernet or merlot for bold wines, pinot noir for aromatic red wines, champagne for sparkling lovers, and riesling for sweet white wines, a Riedel glass is a perfect choice. The Riedel Fatto A Mano Performance Black Stem is priced at HKD $795. It's sleek and sophisticated for special moments like date nights with your mon amour.
For more details and to buy online, visit www.townhouse.com.hk
Riedel 9/F, New Yaohan, 90 Avenida Doutor Mário Soares, Macau, +853 2872 5338, +853 8791 8888, www.newyaohan.com
Riedel www.riedel.com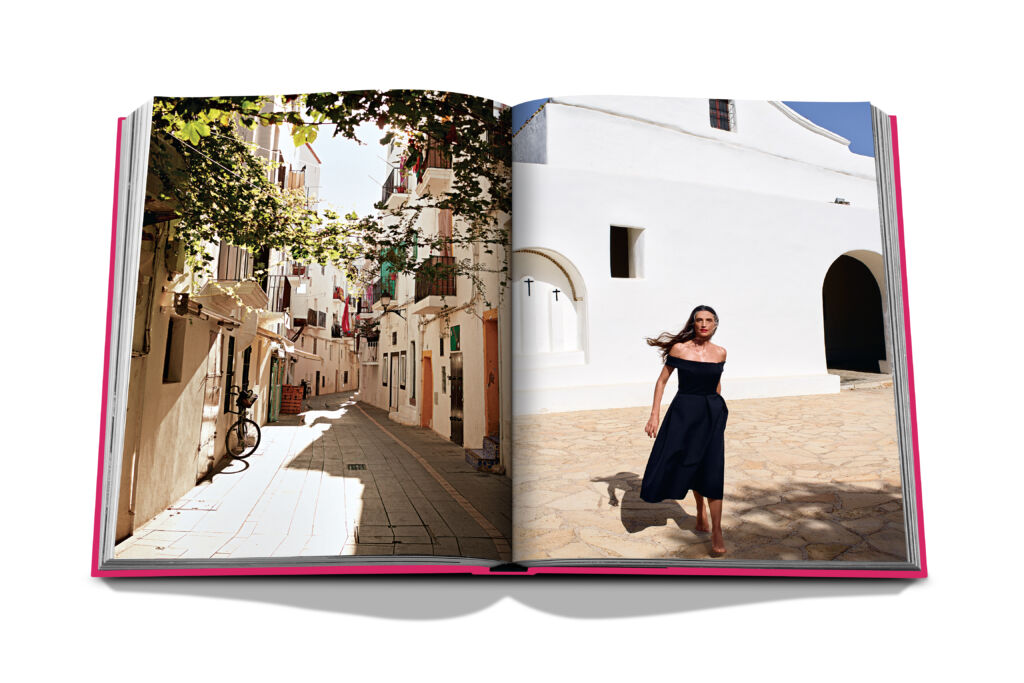 IBIZA BOHEMIA BY MAYA BOYD AND RENU KASHYAP 
Take your beloved on a visual trip to the stunning shores of Ibiza in the comfort of your home with a thoughtful coffee book table and a truly unique gift idea. The Ibiza Bohemia captures the spirit of creativity. Flicking through this hardcover book will reveal 300 pages of vibrant photos, quotes and anecdotes curated through the perspective of fashion stylist and editor Renu Kashyap and travel writer Maya Boyd. You can explore the island's scenic cliffs, bohemian interiors, and a legendary cast of free-spirited characters without leaving the city. That is why Ibiza Bohemia is a must on our Valentine's Day Gift Guide this year, the perfect addition to help plan those future travels we are all dreaming to take.
You can purchase online at www.ka-pok.com
Kapok 3 Sun Street, Wan Chai, Hong Kong, +852 2520 0114, www.ka-pok.com
Also read: The Chronicles of Kapok – Business Insights With Arnault Castel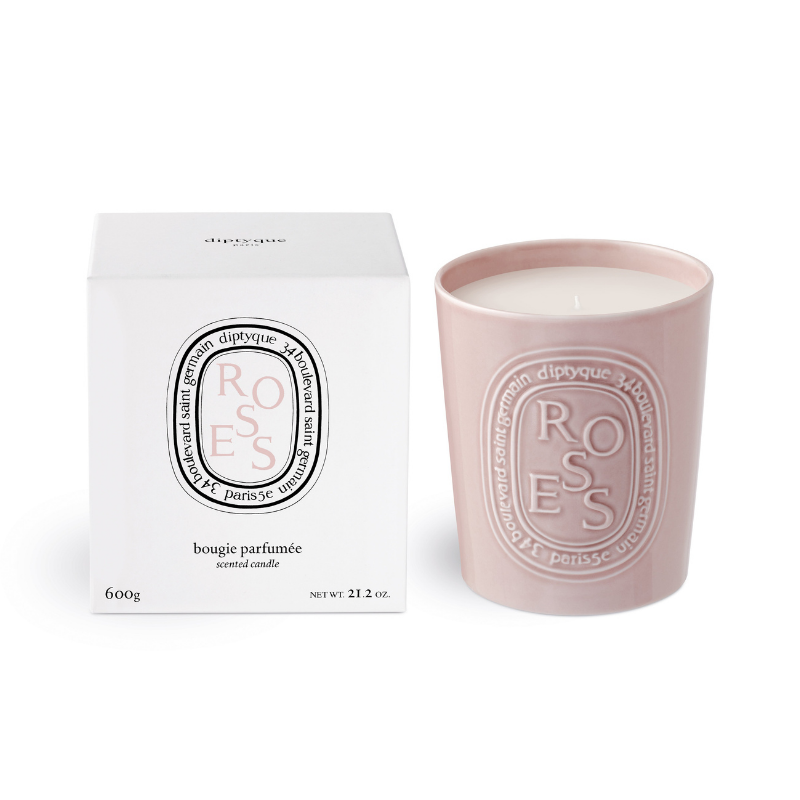 DIPTYQUE
We've already fallen in love with diptyque candles and assure you that it always lights up the romance in every home. That is why the Roses candle is also a fantastic present for your special woman. Released in a special edition 600g size, this gorgeous ancient pink color ceramic jar is the perfect addition to any bedside counter. Refreshing and romantic, like a bouquet of fresh roses, blooming in the heart of winter. The 600 gram scented candle is priced at HKD $1,550.
T Galleria by DFS, City of Dreams The Shops at The Boulevard, City of Dreams, Cotai, +853 8791 8400, www.dfs.com
Diptyque Shop 1083, 8 Finance Street, Central, Hong Kong, +852 2521 6799, www.diptyqueparis.com
Tags
Related Posts