Whatever the type, group workouts carry a range of benefits such as diversity in your training, higher endorphin output than from exercising alone, and a sense of inspiration and motivation you receive from the like-minded people in a class. If you are not a big fan of lifting weights alone in a gym, check out our list of cool group workouts in Macau to attend. 
Train like an athlete at Life Project 
Who is a better figure to be inspired by on the journey to healthier and fitter you? Of course, a professional athlete. That is what Life Project training team thought and created a workout routine called "Train like an athlete". Simply put, it is functional training that will help you to grow stronger and look better, but also make your body more resilient to injuries and improve your body's daily moves. Even if you are not an athlete and don't plan to become one, this training can make even routine chores, such as carrying grocery bags or moving boxes, much easier.  
Life Project's class is anything but boring. Many fun exercises (squatting, crawling, jumping, carrying things) and various equipment are involved, such as Bulgarian bags, medicine balls, and free weights. 
Group classes at Life project are available for members. However, if you don't own membership, you can still attend training with a day pass. Train like an athlete is a daily workout, check the timetable for details.  
Life Project R/C AI 277 Jardim Hoi Wan, Estrada Almirante Magalhães Correia, Taipa, +853 6684 2299, www.lifeprojectmacau.com, www.facebook.com/lifeprojectmacau, www.instagram.com/lifeprojectmacau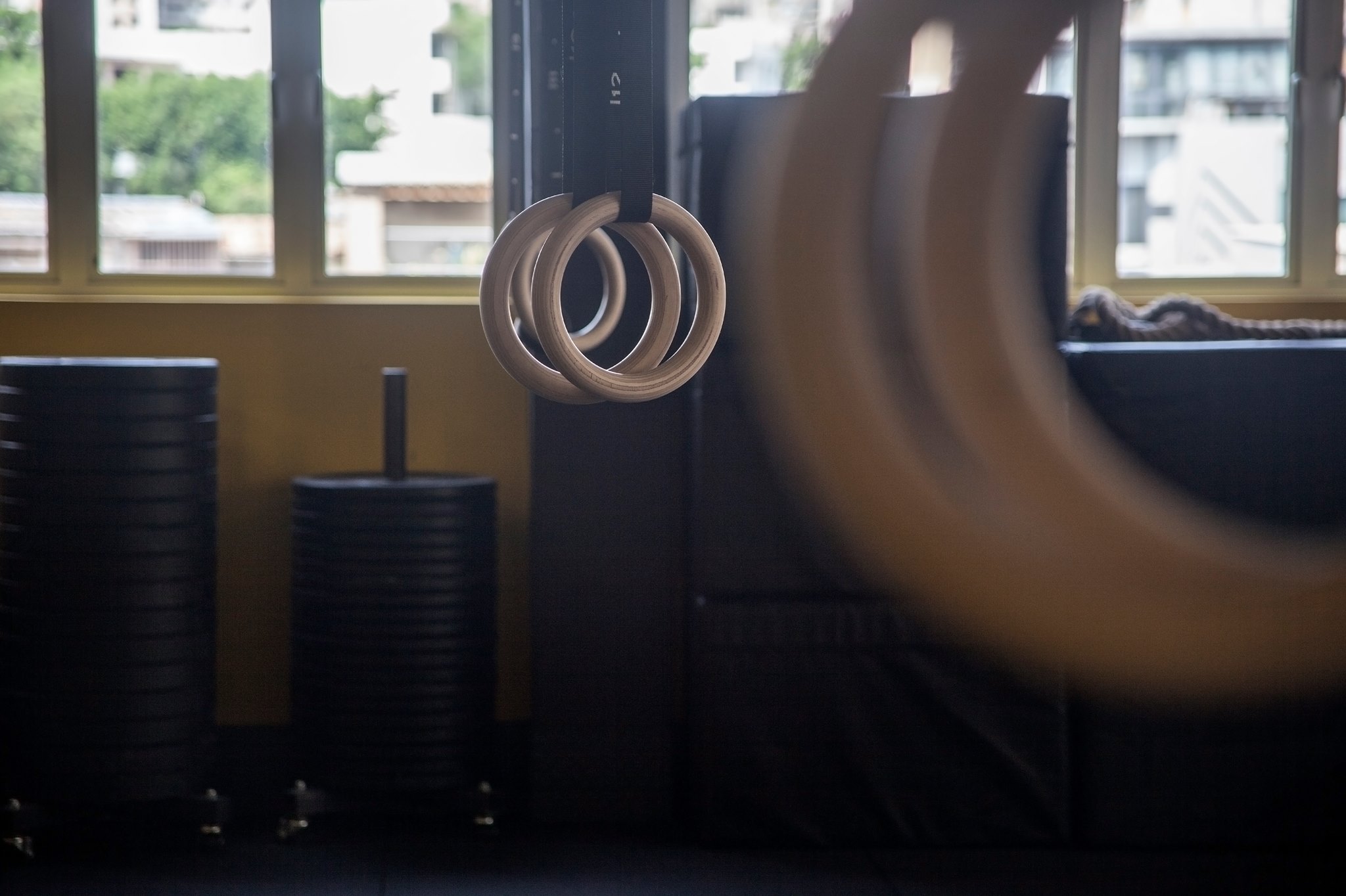 Crossfit at CROSSFIT XVI
Is your ideal workout intense and all about challenging yourself and pushing the limits? Then, you are probably a Crossfitter or should become one. Unless you haven't heard about Crossfit, it became trendy in the 2000s and to this day, its fanbase keeps growing. In Macau, this intensive strength and conditioning workout can be found at Crossfit XVI, a gym founded by Antonio Barrias. The best feature of Crossfit XVI sessions is the group of people who come to train together. Having a supportive team around you to inspire and motivate is a powerful tool to keep up with your fitness journey! 
Another motivating reason to get started is the free trial they offer. There are plenty of sessions throughout the week. Pick what works best for you by checking the timetable on their website. 
Crossfit XVI 5/F, Edf. Industrial Si Toi, R. do Padre Antonio Roliz, Macau, +853 2855 0575, www.crossfitmacau.com, www.facebook.com/crossfitxvi, instagram.com/crossfitxvi
Martial Arts and Boxing at Warrior Fitness 
The list of combat sport health benefits is enormous, both physical and mental. During a regular boxing session, you will burn around 500 calories. In the long term, your muscles will grow stronger, the flexibility and endurance will improve, thighs and hips will become significantly more toned, reactions will become quicker. Not to mention, all combat sports give you a valuable skill of being able to defend yourself. 
To practice Muay Thai, kickboxing, and boxing in a group of like-minded combatants, head to Warrior Fitness. A Taipa gym for fighters and warriors of all kinds, Warrior Fitness, is located at Fabrica Va Nam and has various combat sports sessions every day. Check out their cardio boxing class as well, a combination of boxing techniques and intense cardio. 
At Warrior Fitness, you can pay per session or get a membership. Follow them on Facebook to get the news and monthly schedules. 
Warrior Fitness Macau Va Nam Bldg, Avenida Olimpica, Taipa, +853 6223 1511, warriormacau.com, www.facebook.com/warriormacau, www.instagram.com/warriormacau
Spinning at Macao Fitness
You have probably seen countless exciting videos of spinning classes where a crowd of fitness enthusiasts performs simple moves in perfect sync while spinning indoor bicycles. The instructor is cheering; speakers are pumping some energizing beats, what's there not to like? Spinning has become increasingly popular in the Western hemisphere, especially the US, for being a fun and effective way to burn calories. Moreover, spinning fanbase chooses this type of workout, as it provides benefits of both cardio and strength exercise. Luckily, there is a place in Macau that does group spinning classes.
Being one of the city's most popular gyms, Macao Fitness has this reputation for its highly qualified trainers, well-equipped facilities, helpful and responsive staff. Apart from that, they offer a variety of group classes like yoga and workouts such as Bodypump, Bodycombat, spinning, and more. Even if you don't have a membership, you can access group classes with a day pass. 
To see the schedule, check their website or Facebook page. 
Macao Fitness 4/F AIA Tower, 251A–301 Avenida Comercial de Macau, Macau, +853 2875 1189, macao-fitness.com, www.instagram.com/macaofitness
Animal Flow at JK Fitbox
Located at St. Lazarus', JK Fitbox is a relatively small gym with a wide range of activities and membership options. That includes several dance fitness classes, group workouts, yoga, pilates, and different types of training. One of them is Animal Flow. Quoting the creator of this workout, Animal Flow is "a combination of gymnastics, yoga, and breakdancing with some animals thrown in." You will spend a lot of time on the floor, using only your body weight to become stronger and train the muscles that are often ignored in other strength training. 
Follow JK Fitbox on Facebook to learn about new workouts and get updates about the monthly timetable. 
JK Fitbox 44 Avenida do Ouvidor Arriaga, Macau, +853 2855 0192, jkfitbox.weebly.com, www.facebook.com/jkfitness.mo, www.instagram.com/jkfitbox
Stretching at MASS
While building your muscles or jogging, don't forget about improving the flexibility as well. Generally, stretching should be an essential part of any workout. Stretch after a powerlifting session will help the muscles to recover, and your next-day muscle pain will be much more tolerable. The list of after-workout stretching is long! But it can be a full workout, as well. Especially if you are not sure where to start and need some guidance and better results, try attending a stretching class. There is no better place in the city for that than the Macao Association of Sports Stretching (MASS). 
MASS was founded by a certified trainer and stretch therapist, so here they now all about how to make your joints and muscles more flexible. They will show you how to do a full-body stretching and avoid injuries. If you don't want a group session, feel free to choose a personal session instead. MASS also offers functional training. Check the details and register for a class online. 
MASS 20/F Avenida da Praia Grande, Centro Comercial Praia Grande, +853 6339 9960, www.massmacau.com, www.instagram.com/mass_macau
This article was originally written by Bel Faustino in February 2017 and updated by Ksenia Kuzmina in June 2020.
Tags
Related Posts