There's nothing like lovely summer scents to get you going–luxurious aromas from distinguished perfumeries and brands that know how to create escape in a smell. Aromas that will instantly transfer your mind to an exotic holiday destination, on a beach or in a tropical forest–sublime scents to fall in love with on first smell. Check out this list for some top fragrances to suit every mood or vibe, no matter what the occasion.
Elie Saab
(See featured image above)
To start off your summer scent wardrobe, this has a sparkle of pineapple, a touch of toasted pistachio and heavenly white flowers of ylang-ylang and iris, this scent is easy to fall in love with. Your mood will be lifted instantly and you will feel positive and vibrant with its base notes of patchouli which add a sensual flair to the whole olfactory system of this scent. Girl of Now by Elie Saab is made especially of the ormond flower. The innovative feminine orange blossom notes and the elegant sweetness of almond is an exclusive combination that gives the fragrance its unique balance. You'll feel like you're at the beach or even on a farm the moment you spritz this perfume. It is priced at MOP $453 for 30ml; MOP $710 for 50ml and MOP $937 for 90ml.
Elie Saab Girl of Now Shine eau de parfum available at New Yaohan Mall in Macau or SOGO Causeway Bay in Hong Kong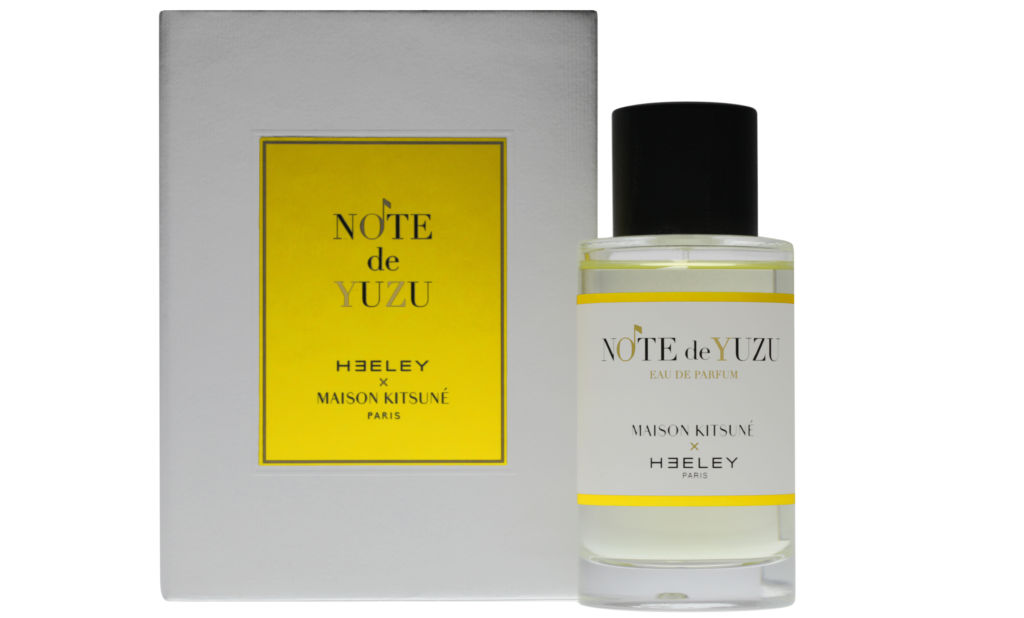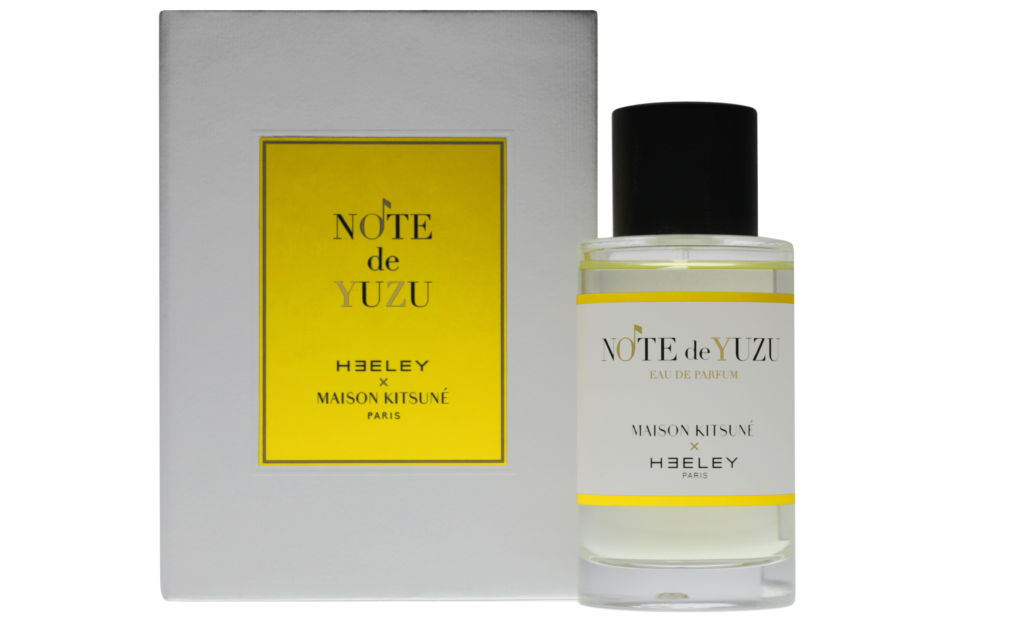 Maison Kitsune
Did you know this popular fashion brand also has their very own perfume? You will picture Ibiza, the Maldives or Phuket the moment you smell this incredible fragrance. It's a collaboration between Maison Kitsuné and Heeley Parfums. The aroma is a multi-cultural blend of English, French and Japanese notes. Rooted in music, art, fashion and even food, this creation has a powerful smell that simply captivates. Note de Yuzu contains the energy and zest of Japanese yuzu, with a mouthwatering fruity, freshness that James Heeley has used to express the bright and colorful energy that he equates with Maison Kitsuné. The Eau de Parfum – Unisex Natural Spray is priced at HKD $900 for 50ml and HKD $1,250 for 100ml. This is one for everyone.
Maison Kitsuné available at Maison Kitsuné boutique in Hong Kong and Heeley authorized resellers
For more details, visit www.maisonkitsune.fr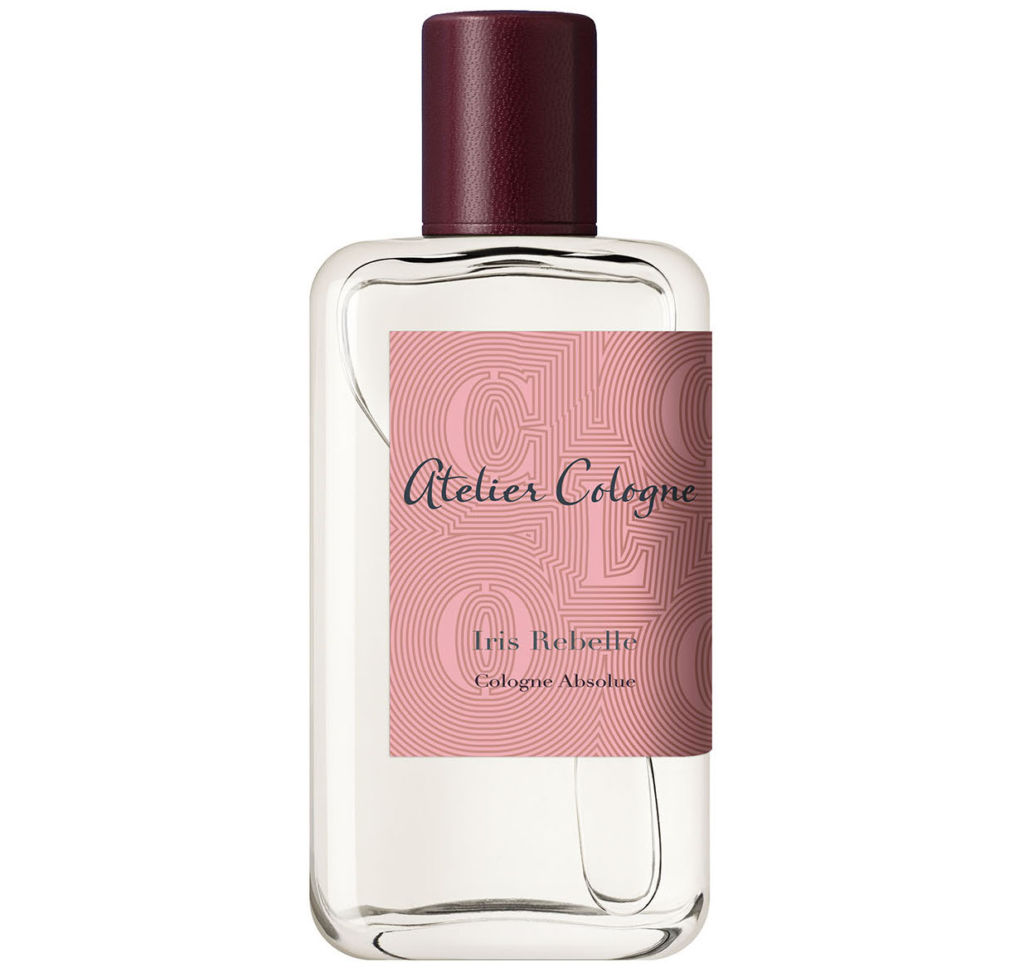 Atelier Cologne
We have been firm fans of this lovely French brand since we discovered it, and we love their unique colognes and the creative stories behind each one. Taking you on an Arabian adventure, you will find yourself in Casa Blanca, Morocco, where Iris Rebelle's journey starts. Iris, meanwhile, blends signature natural citrus notes to create an ethereal and delicate scent. Be mesmerized by the blossom of bergamot from Calabria, signature notes of their Cologne which convey freshness. Rose from Grasse adds complexity to the delicate iris notes while gaiac wood, patchouli and white musk bring warmth to an overall powdery scent of Iris Rebelle. The aroma ultimately tells a story of romance, fate and destiny. The Cologne Absolue Spray is priced at HKD $1,870 for 200ml, HKD $1,400 for 100ml and HKD $700 for 30ml. You can read our full review of their other fragrances here.
Atelier Cologne Hong Kong Boutique Shop 1008, Podium Level 1, ifc mall, Central, Hong Kong, www.ateliercologne.com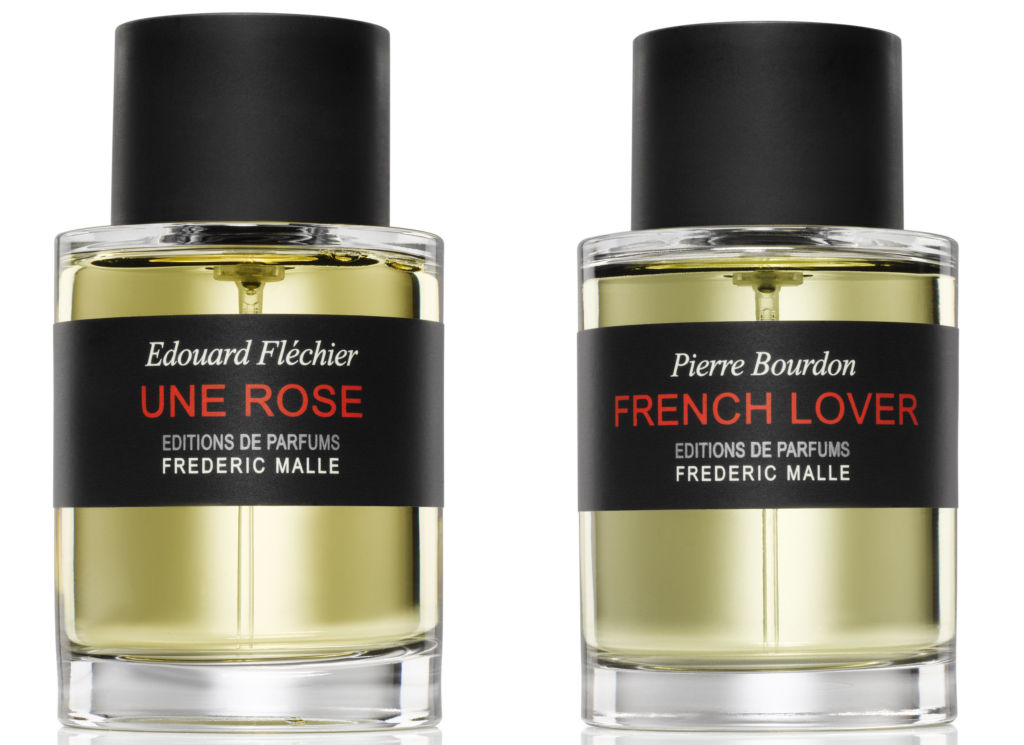 Frederic Malle
Every ingredient of Une Rose oozes with romance. It has an earthy aroma of a garden rose intertwined with a fruity burst of honey from Turkish rose that's punctuated with geranium and wine dreg. On the other hand, the French Lover contains the quintessential qualities of a men's classic. It blends naturally with one's natural odor as patchouli, incense, tree moss and cedar sink into your skin. This suave base also serves as the cornerstone of a massive dose of angelica, galbanum, and piment – everyone should have a French lover at some point in their life, don't you agree? Both smells are sophisticated and elegant and will create images of city lights and canal walks.
The Une Rose is priced at HKD $550 for 10ml and HKD $2,950 for 100ml.
The French lover is priced at HKD $450 for 10ml and HKD $2,150 for 100ml.
John Varvatos 
This one is for the main man in your life with a strong scent of authority the moment you catch a whiff. John Varvatos Artisan Pure has combined a revitalizing blend of citrus and fresh herbs with woody accents for a refreshing crisp aroma. We love the understated elegance to the fresh, masculine scent and their very cool and unique bottle design and packaging. If you haven't tried this brand yet, we suggest you get him the John Varvatos Artisan Pure, Eau de Toilette (75ml) for MOP $638 or John Varvatos Artisan Pure, Eau de Toilette (125ml) for MOP $829.
John Varvatos is available at New Yaohan Mall in Macau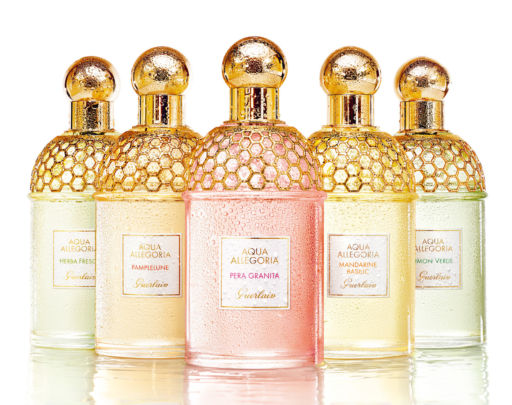 Guerlain
We love all of the Aqua Allegorias. It's as if we've been put on a spell with the tangy sparkle and irresistible aroma of the freshness of this scent. Whether you wish you were heading to a cherry blossom park, the gardens of Versailles or our very own Ruins of St. Paul for a stroll, this fragrance carries a charm that brings joy to the mind and heart. We believe it's the flower blending with fruit and fruit with skin in a delicious wave of fresh fragrances that ushers in all the cheerful moods. The Rosa Rossa is priced at MOP $597 for 75ml.
Aqua Allegoria Collection is available at all Guerlain Boutiques, +852 2265 7064, www.guerlain.com and is available at New Yaohan Mall in Macau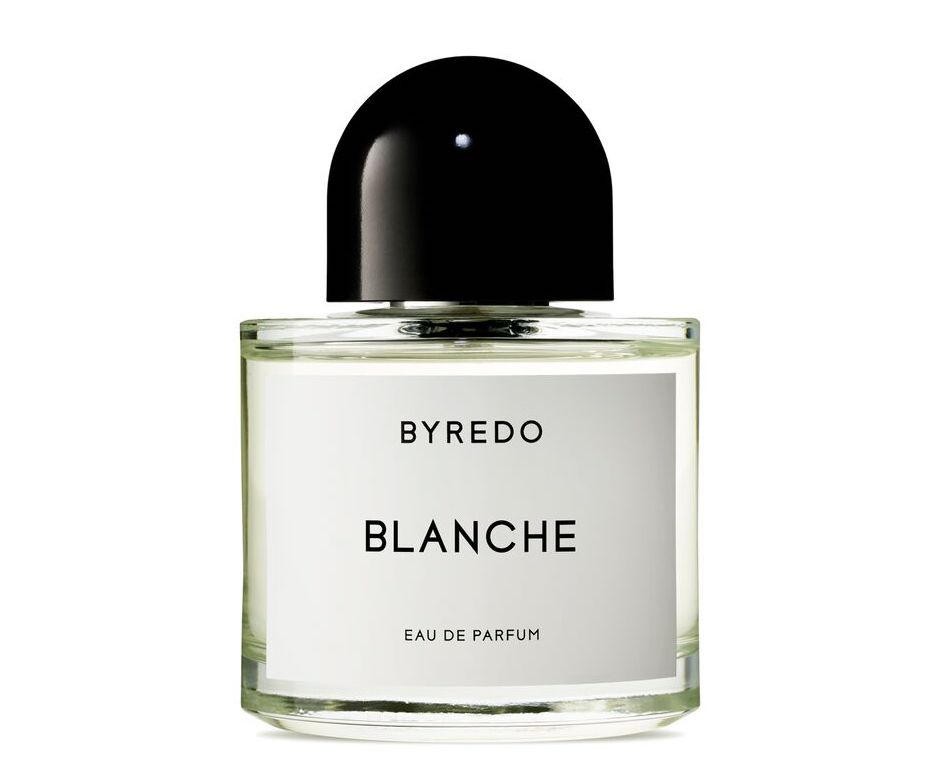 Byredo Blanche
A crisp white scent for dining al fresco while thinking of Tuscany or  Saint Tropez, Byredo Blanche is simple and yet sophisticated. Exuding notes of white roses, pink pepper and aldehydes, it's also blended with violet, neroli and peony. Blanche as a brand represents an appreciation for classic beauty and this fragrance is pure and pleasing worn and smelled. Add some charm to your day with a spray. It is priced at HKD $1,750 for 100ml and HKD $1,200 for 50ml.
Byredo Blanche is available at Lane Crawford and at www.byredo.com
Share
Tags
Related Posts