Macau certainly has a lot to offer when it comes to kid's activities and family entertainment. However, every once in awhile, we like to explore a bit further than our sensational SAR for some exciting options. We scoured nearby areas to find great day trips to take the whole family during the weekend, school breaks or special occasions. From Hong Kong to Zhuhai, our selection of family-friendly day trips is comprised of locations not far from Macau that combine entertainment and education, especially for the little ones. Plan your schedule and draw up an itinerary to enjoy a full day of fun at these destinations.
Ocean Park Hong Kong
It can be quite obvious that Hong Kong is home to some of the best themed parks in Asia. That's why Ocean Park is on top of our list! Housing an amusement park, marine park, oceanarium and an animal theme park all in one, this incredible location is a must-visit in the city. We love the information carefully curated when it comes to teaching our little ones about marine species and the importance of all aquatic creatures on earth. Don't miss seeing some rare species of pandas too! Take a cable car ride for a spectacular view of the surrounding area and enjoy thrilling rides at the amusement park. Grab some souvenirs at the arcade center and if you feel famished there are multi-cuisine restaurants for you to unwind and relax after an exciting day. Ocean Park Hong Kong is certainly one of a kind and just a short ferry ride away from Macau, perfect for a family day trip!
Ocean Park Hong Kong Aberdeen, Hong Kong, +852 3923 2323, www.oceanpark.com.hk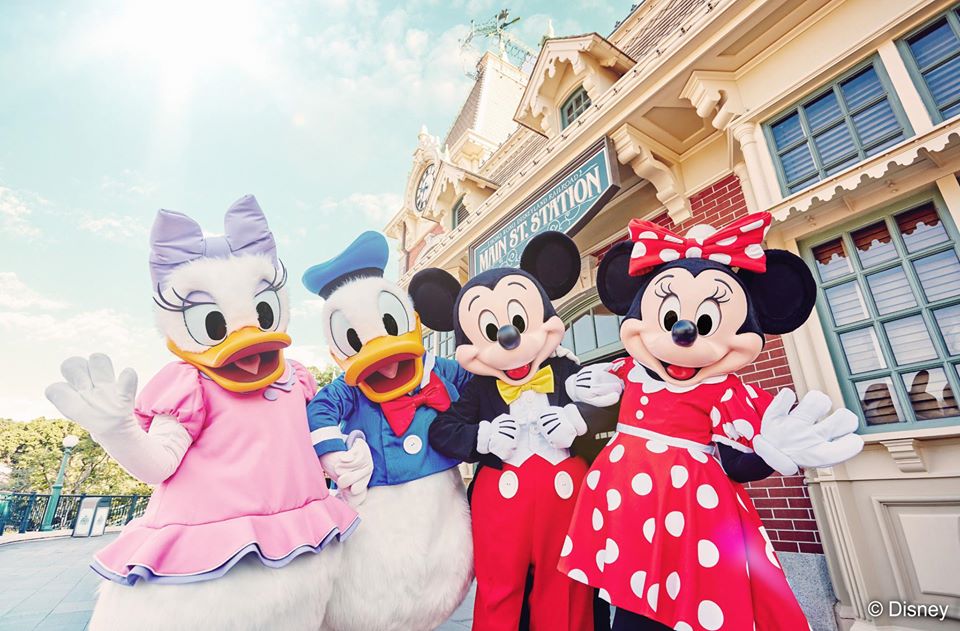 Hong Kong Disneyland Park
Head to the happiest place on earth with the whole family! Who doesn't know Disney? From blockbuster films to memorabilia, this brand has dominated our lives since we were young and is still keeping the tradition alive with the younger generation. A visit to Hong Kong Disneyland is always a winner no matter the time of the year. This themed resort is spread over 126 hectares of land and has two hotels and four themed lands. During Halloween, New Year and Christmas, you'll find this place in full festive swing that will surely bring more joy and fun for the entire family.
No matter the age, Hong Kong Disneyland takes guests on thrilling roller coaster rides, boat journeys to fairyland, live Disney shows, adventure at the Mystic Manor, Grizzly Gulch township or Andy's backyard in Toy Story. You can also explore Fantasyland with your very own fairy godmother and journey through those childhood stories of princesses and queens. There are so many things to do and many beautiful memories to keep when visiting this iconic theme park.
Hong Kong Disneyland Park Penny's Bay, Lantau Island Hong Kong, +852 3550 3388,
www.hongkongdisneyland.com
Chimelong Ocean Kingdom Zhuhai
We venture on the other side of our SAR to our equally beautiful neighbor of Zhuhai where Chimelong Ocean Kingdom is located. Built by the world's top design company, and showcasing the essence of the global theme park, you'll find the astounding use of high-technology and unique creativity at this exceptional theme park. Be amazed by the full integration of rare marine animals and polar animals, and a variety of topnotch amusement park features.
Chimelong Ocean Kingdom has eight themed areas. Boasting one of the largest aquariums in the world, you and your little one can marvel at fascinating marine animals like whale sharks, penguins, dolphins, beluga whales, and more. Hop aboard thrilling rides and roller coasters like the Polar Explorer, Walrus Splash, Dolphin Round Ride for a day of unforgettable fun with the whole family. At the end of the day, see the spectacular fireworks that light up the night sky during the park's magical Dance of the Starry Night show.
Chimelong Ocean Kingdom Zhuhai Fuxiangwan, Hengqin New Area, Zhuhai, 400 883 0083, www.chimelong.com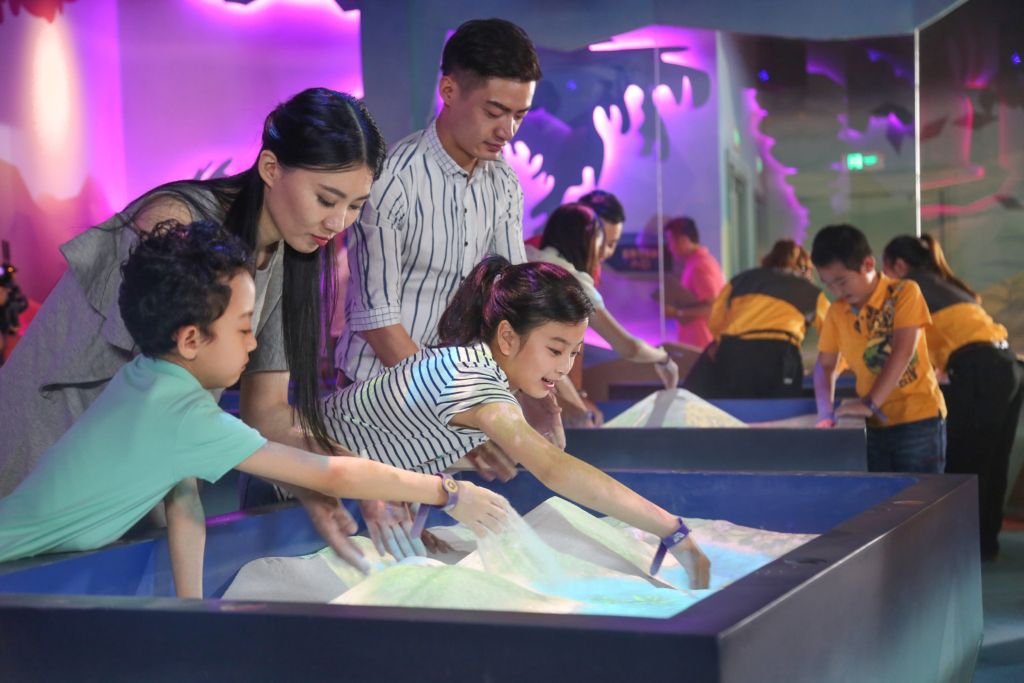 National Geographic Ultimate Explorer
Bond with family and friends at the first-ever National Geographic Ultimate Explorer. Life for the kids at Zhuhai's Hengqin city and neighboring areas has certainly become more exciting. Most of all we believe that the promotion of science, technology, and academic excellence, can all be found at this extraordinary destination.
National Geographic has consistently been the world's premium destination of information for science, exploration, and adventure. Under a licensing agreement with National Geographic Partners and created by iP2 Entertainment, National Geographic Ultimate Explorer in Hengqin aims to inspire every child to become future scientists, engineers, astronauts, biologists, oceanographers, thinkers, and explorers. It is focused primarily on kids aged 6-12 and their families. The goal of this learning hub is to encourage the younger generation to go further and explore the world around them. National Geographic Ultimate Explorer in Hengqin is strategic in its location at Novotown. The edutainment hub presents 15 breathtaking experiences that take families from the far reaches of space to the deepest depths of the ocean. Experience a fun learning and entertaining cultural experience that's suitable for all ages at this amazing destination.
National Geographic Ultimate Explorer 3/F Novotown, No. 82 Zhishui Road, Hengqin New Area, Zhuhai, China, www.novotown.com.cn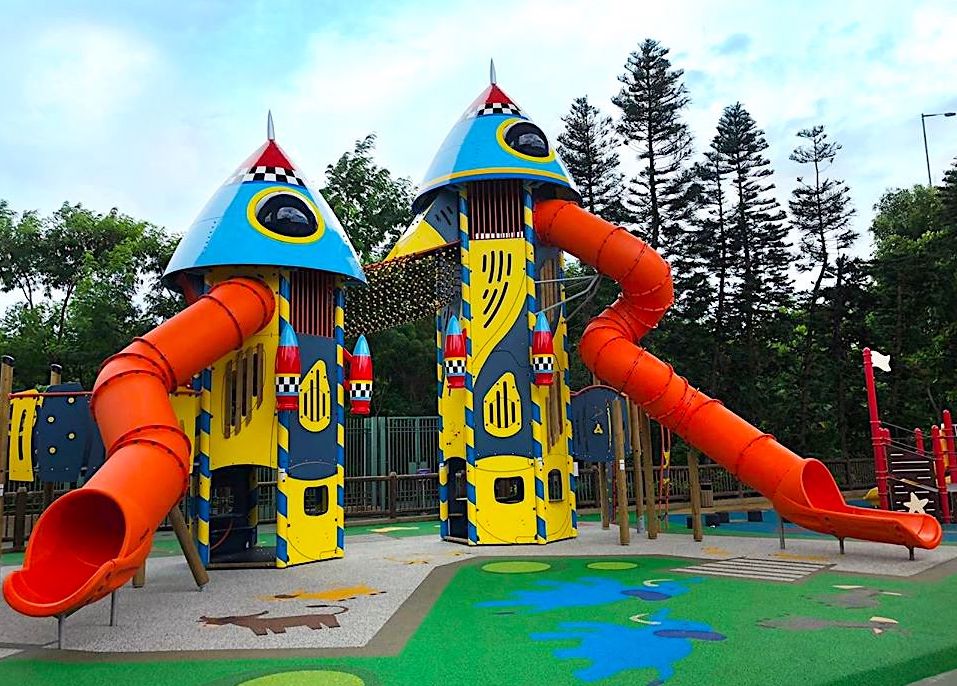 Noah's Ark Hong Kong
For a little bit different than Ocean Park and Disneyland when in Hong Kong, Noah's Ark is something truly remarkable. While it's renowned as a religious-themed park built by a number of Christian organizations, we quite love the thought that the park is built on the foundations of love, optimism, and family. You'll immediately spot the gigantic replica of Noah's ark which is the largest and probably one of its kind in the world. The beautiful bridge of Tsing Ma can be seen from here featuring some exotic animal sculptures.
The kids will be awestruck by the huge structure and it's a fantastic way to familiarize them with animals through the life-size sculptures on display. The Ark expo is probably one of the main attractions. Take your time to understand nature and the story of the great journey of Noah's ark. Explore the Ark garden featuring some of the most exotic handcrafted animal sculptures with ponds and waterfalls. They also offer facilities that allow multimedia experiences in a 4D theater, interactive games for children and even adults to engage in. Don't miss a stop at the Solar Tower that allows everyone to understand the solar system and space.
Noah's Ark Hong Kong 33 Pak Yan Rd, Ma Wan, Hong Kong, +852 3411 8888, www.noahsark.com.hk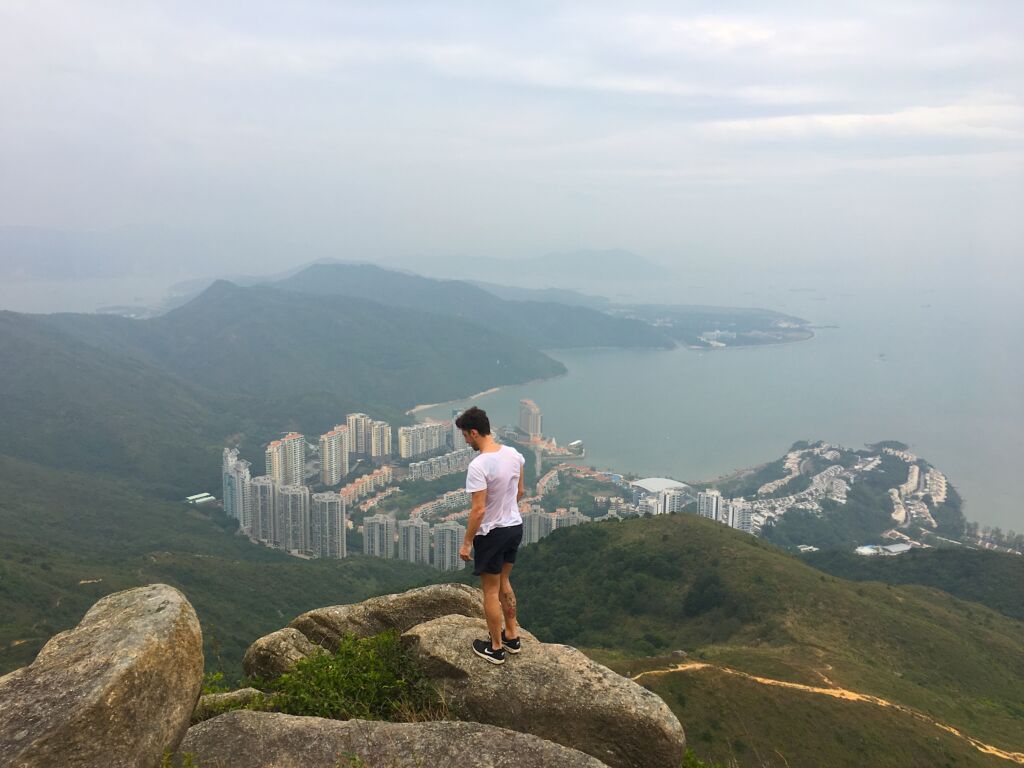 Weekend Getaway at Lantau Island
Explore the great outdoors for an unforgettable day trip at Hong Kong's biggest island, Lantau. Commune with mother Earth and introduce your children to the beauty of nature surrounded with the good green by embarking in several nature trekking trails, or exploring deserted beaches, and sampling the camping sites. It's important for families to educate children about the environment and how to care for our society. The Lantau Trail also has stunning views that will make your day trip a truly memorable escape from the hustle and bustle of city life.
Lantau offers a variety of culinary options for foodies ranging from Italian, Mexican, Turkish and more. Enjoy a walk or a dip at Lower Cheung Sha. Boasting waves and cooler shaded spots, you'll also have the convenience of access to toilets, food, and beverage.
Also read: Weekend Getaway: Lantau
Tags
Related Posts