Although Asia is known for its tropical climates and amazing exotic sun-soaked resorts, there are many great ski spots around the region as well. Thankfully, Macau is well located, and many of these are less than a day's travel from Macau, which means you could leave in the morning and be rolling in fluffy white snow and hitting the slopes by the evening! There is nothing quite like a snow-soaked landscape, drenched in white with high peaks on the horizon.
For The Serious Skier: Yongpyeong Resort, South Korea
(See featured image above)
Although small compared to other Asian ski resorts, this place is an impressive spot that was chosen for the 2018 Olympic Winter Games. The slopes cater to all levels, and there are some thrilling courses which attract avid skiers from all around the country. Most notably, it has Asia's longest course stretching a monumental 7.4km across Mt. Balwangsan. It is located a whopping 700 meters above sea level at the eastern edge of Asia, about 200km from Seoul. If you don't think you have quite the level of endurance or skill to take on the mammoth courses, there are options to take classes or ski instruction from world-class professionals. What better way to brush up your skills and take in the views than in the safe hands (or skis) of the sport's elite? There is also a wide range of restaurants including outdoor seating venues, coffee shops, and canteens – you can be sure you always stay refueled with the finest Korean, Japanese and Western cuisine.
Other Activities
For those days when you are too tired to tackle the slopes, Yongpyeong has a luxurious spa to rejuvenate the mind and body. Sante M Spa is the perfect way to warm up after a day in the cold – it's great to relax and get those muscles back to their optimum. Also, if you crave the bright lights and bustle of the country's capital, hop onto the resort's shuttle bus and immerse yourself in the sights of Seoul, which is reachable within three hours! Check out our guide on how to have a 'Seoul Searching Weekend' to combine a city break with a ski extravaganza. This place really does have everything!
Yongpyeong Resort 30 Daegwalnyeong-myeon, Pyeongchang-gun, Gangwon-do, South Korea, +82 1588-0009, www.yongpyong.co.kr
How to get there: There are four daily flights from Macau to Seoul on airlines like Air Macau, Jin Air and Jeju Air.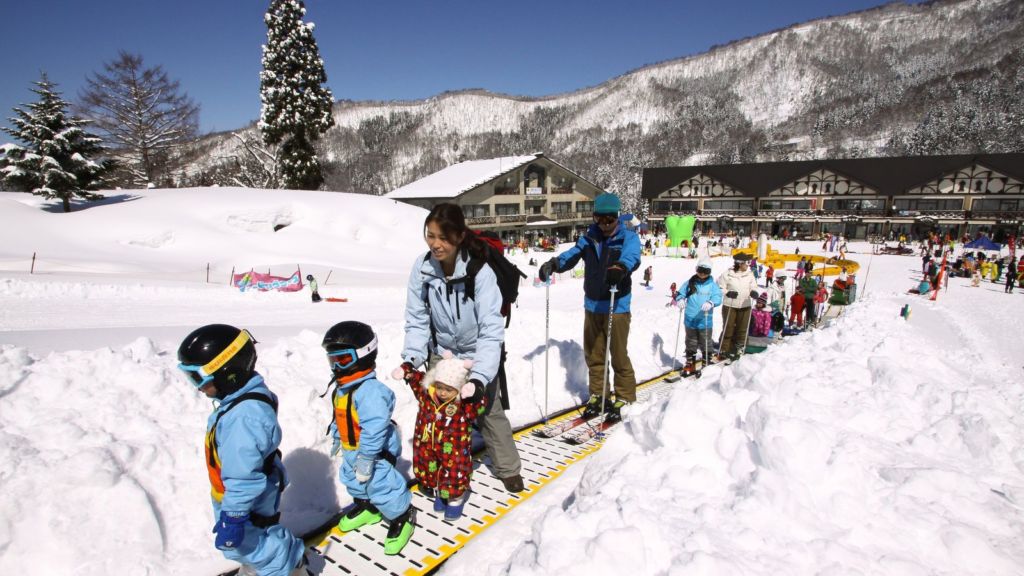 For Family Fun: Nozawa Onsen Snow Resort, Japan
Located at the base of mountain Kenashi-yama, the resort is great for families with children and first-time skiers. From the seamless transfer available from various airports around Japan to the child-friendly activities, they really have it all. While some courses are challenging even for advanced skiers and snowboarders (they have over 10 meters of snowfall each season and a maximum snow accumulation of more than five meters) the smaller slopes closer to the resort are perfect for those not too steady on their feet. Want to go on a ski adventure and not have to worry about the kids? No problem! The resort is equipped with kids entertainment and day-care, so you can enjoy that all-important alone time comforted in the knowledge your precious gems are having the time of their life too!
Other Activities
Being a family-friendly resort, it is unsurprising that there are a whole host of other winter activities to keep you all occupied! From ziplining to snowshoeing, there are so many exhilarating ways to experience the snow and views! You can also opt to relax and rejuvenate in the renowned hot springs, otherwise known as onsens. With more than 14 baths above a steamy temperature of 90 degrees its easy to enjoy a whole day at the Nozawa Onsen Village. They also offer a holistic yoga retreat to really unwind and take advantage of the infamous healing properties of the onsens!
Nozawa Onsen Snow Resort 7653 Toyosato, Nozawaonsen, Shimotakai District, Nagano Prefecture 389-2502, Japan, 81 269-85-3166, www.nozawaski.com
How to get there: Air Macau has one flight to Tokyo per day which leaves in the morning and takes just over four hours. From Tokyo to Nozawa it's about a four-hour drive, and from Chubu to Nozawa it takes another few hours. Transfers are provided from both.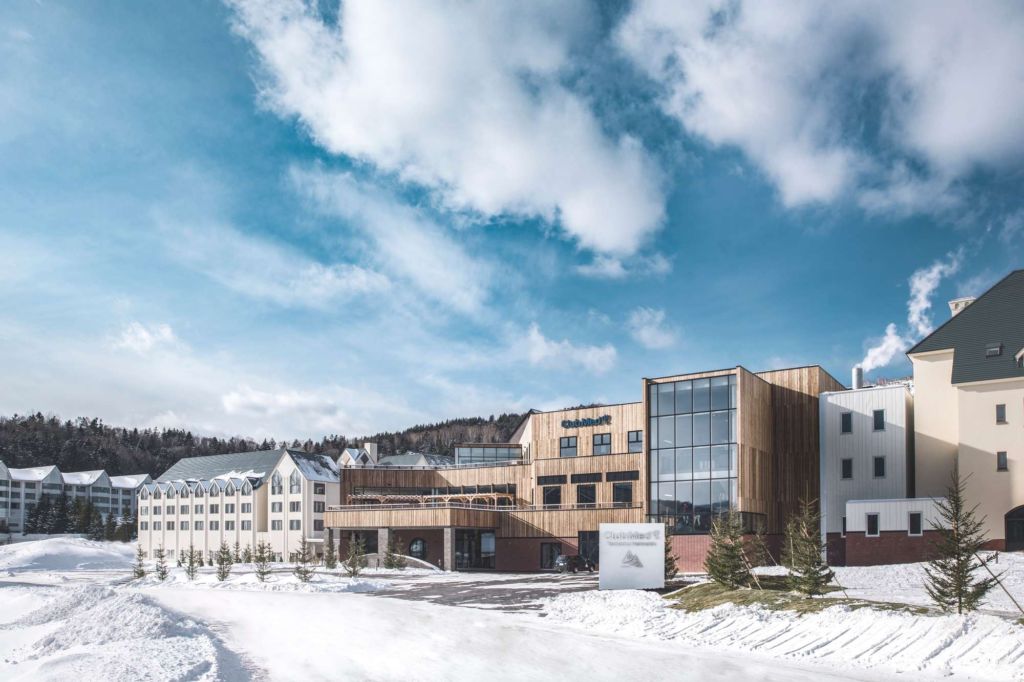 For Ease and Comfort: Club Med, Hokkaido, Japan
This cozy all-inclusive resort is one of the most comfortable and convenient places to spend a holiday. Being only 90 minutes from the airport (with transfers available), it's convenient, and once at the resort, there is a wide range of offerings, including gourmet cuisine to dine on and a ski pass which is provided as part of your booking (this means no tedious queuing on your first day). It is extremely family-friendly, with almost all positive reviews on TripAdvisor. The resort offers classes for little ones and big kids alike. Of the two main restaurants, Haku is recommended, a specialty restaurant with a Japanese tribal design theme. With the quirky decor and fresh yakiniku steaming off the grill (a delicious Japenese beef delicacy), dinner is a really special occasion here.
Other Activities
As well as an astonishing natural landscape to marvel while on ski or snowboard, the resort has a lot more to offer to keep the less adventurous holidayer occupied too. From hiking excursions to explore the natural landscape to a 50-meter wave pool, Club Med has fun for the whole family can enjoy. For more grown-up fun, The Nest – one of the two bars found there – offers a guided tasting of local sakes, premium Japanese whiskeys, and Suntory's single malts! Poured by an expert bartender in the warm glow of the fire, this is the coziest way to unwind on the resort!
Club Med 147 Niinai Nishi 6-sen, Shintoku-cho, Kamikawa-gun 081-0039, Hokkaido, +81 156-64-6667, www.clubmed.co.uk
How to get there: Macau has no direct flights to Sapporo, but if you get over to Hong Kong, Cathay Pacific has return flights to New Chitose Airport (Sapporo) for around HKD $4,000–$7,000.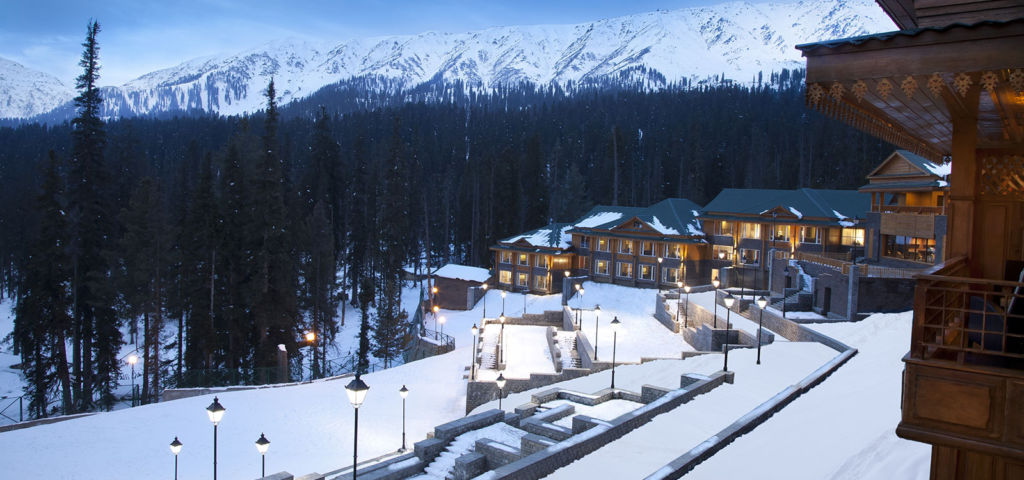 For the Adventurer: Gulmarg Resort, Kashmir, India
India is probably the most unlikely location for a ski resort, but if you're an adventure seeker this place features a wealth of unexplored terrain. With one of the worlds highest gondolas and the Mt Apharwat peak only a couple of hundred meters up from this, skiing these magical pistes will provide you with breathtaking views the of pines and meadows below. Look hard enough and you may even get to see one of the world's endangered snow leopards roaming the area. We must stress that this resort is only for adults and experienced skiers. If you have a high lung capacity, if you enjoy going off-piste and if you have a strong enough stance to endure some thigh burning vertical descents, you will be rewarded with a unique lifetime experience that rivals no other!
Other Activities
This gorgeous region is an amazing one to explore, but if you visit during ski season hiking is mostly out of the question due to safety. Pahalgam, the resort's village, had nothing but shepherds before it became a tourist destination, so when not out skiing, you can enjoy the tranquillity and peace of the quaint hills. If tours are available – based on weather and safety – the Kolahoi Glacier is 26 kilometers north from Pahalgam and is well worth a visit. The glacier has absolutely awe-inspiring stunning views of northwestern Himalayan Range and is named by locals as "Goddess of Light". If you aren't afraid of an adventure and a challenge, and trust the beauty and might of nature, a trip to this place will fulfill your wanderlust cravings in style.
Gulmarg Resort 3rd Floor Old Zero Bridge, Srinagar,  Kashmir, India, 0194-2500707, www.gulmargresorts.com
How to get there: Fly Hong Kong to Srinagar Airport via New Delhi with Cathay Pacific for about HKD $5,000 return. Shuttle service from the airport to Gulmarg can take anywhere from 2–3 hours depending on the weather.
---
Flight Centre in Hong Kong have compiled an amazing list of the top skiing spots in the region, which all boast top quality activities, restaurants, and amenities. As Hong Kong's leading travel agent, Flight Centre offers knows all the best spots as well as the best deals on flights, cruises, ski holidays, packages, last minute deals, and much more. So take your pick and you'll be on your way to an Asian ski adventure in no time!
Tags
Related Posts