I have no shame in admitting I have a "geek" side to me. Those who know me know it too well. I'm one of those people who simply cannot hold the "did you know that…". I had thought that no one would care for my first, Five Things Macau Guide Books Won't Tell You, but readers seem to have liked it. As such, and because there is always time for a five minute history lesson, I bring you another Top 5 of local historical facts.
Contrary to what you read everywhere, Macau was officially a Portuguese colony for a brief period only. This happens especially in the English language media that insist in describing Macau as a "former Portuguese colony". Well, they are wrong. Although Macau was indeed under Portuguese rule for over 400 years, it was a formal colony for a relatively brief period of time. Instead its  last official title was "Chinese Territory under Portuguese Administration".
The Dutch almost took over. This is true, instead of Portuguese being a second language we might be speaking Dutch. They tried (and failed) to conquer the city in 1622. They were eventually won over by the Portuguese who managed to blow their gun-ship with the canon in the Mount Fortress (still there). The Jesuit priest who did it is said to have been a mathematician and some believe it wasn't just sheer luck that led him to become so successful. Until 1999 June 24 was a public holiday, called the "Day of Macau".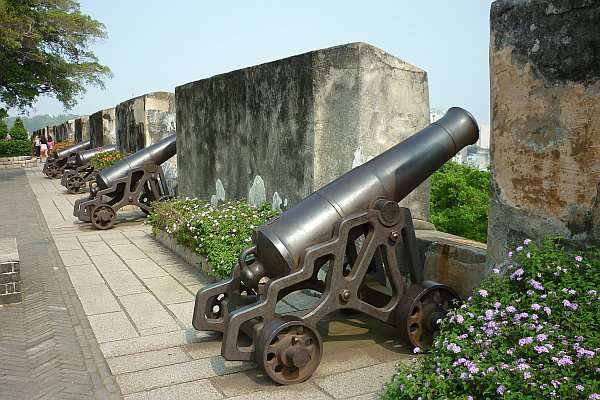 Macau was divided into two! Yes I know, and it was much smaller than it is today too (no Cotai for one). Macau was divided into a "Christian City" and the "Chinese City". Although passage through both was made somewhat freely, a division still existed.
Macau was a small fishermen village (if you don't know the story of A-Ma, visit the temple), and this is usually the first thing you'll hear about the city. What you might not know is some of those fishermen would turn to piracy. Up until the beginning of the 20th century, the regional waters were plagued by pirates, usually organized in gangs. The most famous gang was led by a woman, who looked fierce and had a reputation to match.
Macau locals would take a full hour to get to Taipa, before the Nobre de Carvalho bridge (aka old bridge, now only used by public transportation or emergency vehicles) was built in 1974. Yes, if you are thinking about it, Hong Kong was four hours away! Civil servants were entitled to a number of "Hong Kong days" per calendar year so they could travel to the neighbouring region to by essential goods that could not be found in town.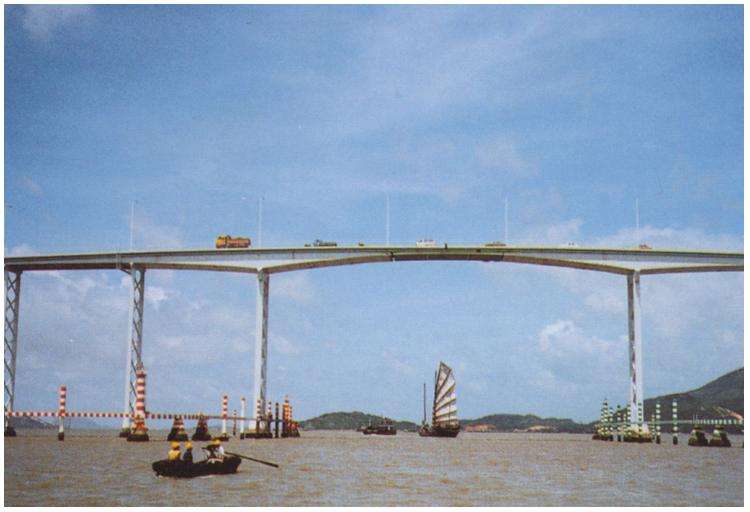 A photo of the bridge in 1986, with a Junk sailing under it
Share
Tags
Related Posts