When we think of traveling for art, there are a few cities that spring to mind and have done for decades. Most–if not all–are in Europe, and most of them have earned their place at the top of the art travel list due to the renaissance period. Italy has Rome and Venice standing firm in their historical grandeur, while Austria boasts the birth of high society and, though of questionable ownership, some of the most famous and expensive masterpieces in the world in Vienna. The Netherlands has the old masters in Amsterdam and France, bien sûr, has famously moody portraits and waterlilies in Paris. While all these cities do also have burgeoning contemporary art scenes, they are often overshadowed by the nostalgia of the past. New York is, of course, the first contemporary art city that comes to mind but sometimes you just want somewhere new to travel to. These cities are ones you may not have thought of, that promise a blossoming contemporary art scene that continues to grow year upon year.
Cape Town
(See featured image)
Some of the most exciting and interesting contemporary art is coming from the African continent, and one of the cities harnessing and showcasing this wealth of talent is undoubtedly Cape Town. It has a thriving gallery district named Woodstock tucked between the mountain and the harbor, which has survived a painful past and becomes more and more gentrified with cafes, restaurants and galleries every month. This is where you'll find galleries working with local and young artists and interesting artist lead spaces. To contrast, the 100,000-square-foot Zeitz Museum of Contemporary Art Africa (see featured image) stands on the waterfront of Cape Town dedicated to showcasing the finest and of African art. Though many argue that its position in South Africa is not the most suitable place for a museum reflecting the art scene in Africa, no one can argue that it is–for now at least–the best place to get a sense of the immense spectaculars the continent has to offer.
Fly Hong Kong to Cape Town with Cathay Pacific for approximately MOP $10,000 return.
Zeitz Museum of Contemporary Art Africa V&A Waterfront, Silo District, S Arm Rd, Waterfront, Cape Town, 8001, South Africa, +27 08 7350 4777, zeitzmocaa.museum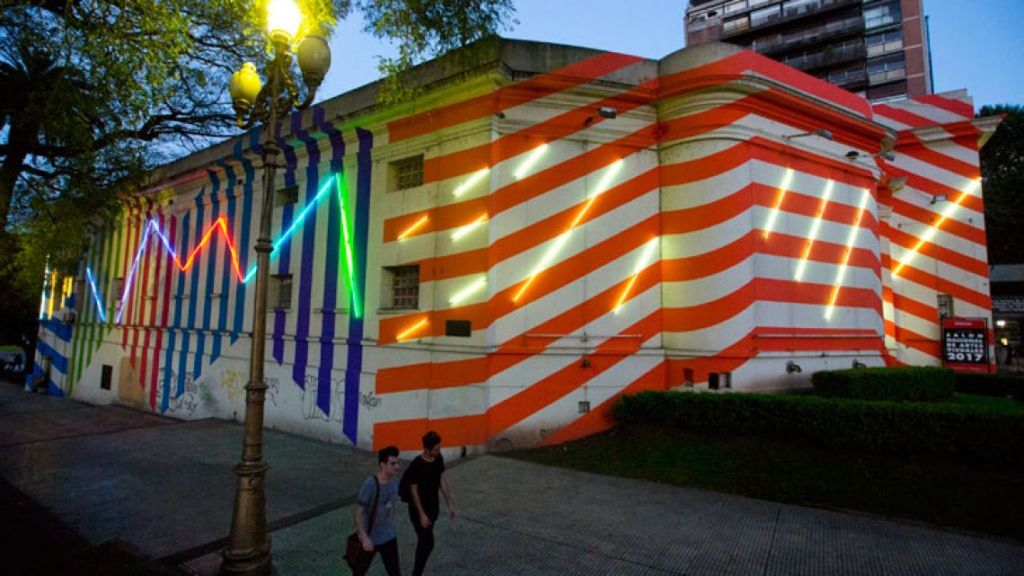 Buenos Aires
This city earns its place on the list not only as the host of the South American Biennale and a feature of Art Basel's 2018 host for Cities Week but also as a city that doesn't take fine art too seriously–with revolutionary results. Not only did they allow an artist to paint the walls of the cities oldest and most traditional gallery in candy stripes and line it with neon lights (see image above), but they also encourage–and more importantly value–arts which engage the community. Often art communities encourage this to make themselves look charitable but don't showcase it in the mainstream gallery setting. In Buenos Aires, however, community-engaged art is mainstream art. With fine art galleries, museums and public installations and arguably the worlds most prolific graffiti art scene, it is the perfect mix of artistic integrity and experimental curiosity.
Fly Hong Kong to Buenos Aires with KLM for approximately MOP $10,000 return.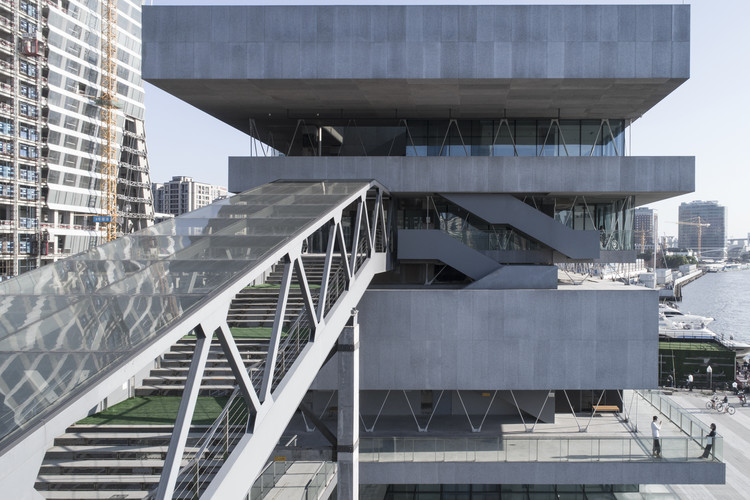 Shanghai
While the country is not short of places to explore for Chinese contemporary art, Beijing is often thought of as the place to see mastery. Shanghai, however, has long been a favorite in contemporary art and does well not to be overlooked. The famous M50 art district boasts contemporary art galleries, houses and studios (almost 150 artists and organizations to be exact) sit in the area, enclosed by graffiti-covered walls that are filled with talent and promise. The Shanghai Contemporary Art Fair is one of the most respected in the world, and MoCA (Museum of Contemporary Art) and Modern Art Museum Shanghai (see image above) both house internationally acclaimed exhibitions regularly. In between these two pillars of emerging and established artist communities, the thing which makes Shanghai really special is the plethora of smaller and medium-sized galleries dotted around the city–making it perfect to explore.
Fly direct from Hong Kong with Cathay Pacific for approx MOP $4,000 return.
Museum of Contemporary Art Shanghai Gate 7, People's Park, 231 West Nanjing Road, Shanghai, People's Republic of China, +86 021 6327 9900
Modern Art Museum Shanghai 4777 Binjiang Avenue, Pudong New Area, Shanghai, People's Republic of China, +86 021 6878 1339, www.mamsh.org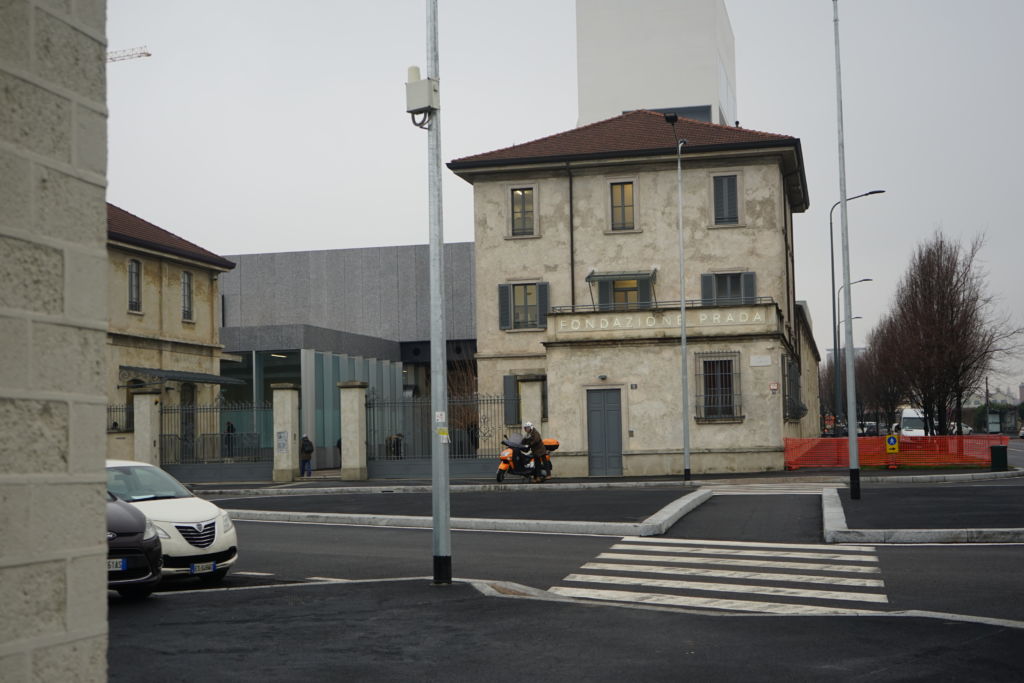 Milan
Italy is obsessed with the past, this is sure, but Milan has a contemporary art scene that can rival any other city! Being a former industrial capital, the outskirts of the city is littered with huge industrial complexes and factories of bygone days that have long been emptied. This, paired with a rise in industrial decor and a city famous for its fashionistas, has resulted in a plethora of contemporary, chic and downright humungous art venues that allow for experimental and physically large work in renovated architectural projects that are artworks in themselves. Favorites include the Fondazione De Prada and Pirelli HangarBicocca, you can find out more from our guide on Milan galleries here.
Fly direct from Hong Kong with Cathay Pacific, the duration is about 13 hours starting from MOP $4,945.
Fondazione De Prada Largo Isarco, 2 20139 Milan, Italy, +39 02 5666 2611, www.fondazioneprada.org
Pirelli HangarBicocca Via Chiese 2 20126 Milan, Italy, +39 02 6611 1573 www.hangarbicocca.org/en
Macau
Now, you might think that we're biased here, but Macau is fast becoming the number one destination for art. The highly successful Art Macao was a monumental six-month program of arts and cultural events in a range of venues and public spaces such as the installation shown above that was arguably the biggest in the region, with mediums covering new technologies like sound and kinetic art and international curators and artists coming from all over the world. There is also an ever-growing amount of galleries that are pushing the boundaries, which reflect the blend of cultures and nationalities which make creativity flourish in the small country we call home, placing itself firmly on the contemporary world map.
Tags
Related Posts