Macau might be a small region but it's an uncontested cultural hub. Apart from its architectural feats and recognition as a creative city of gastronomy by UNESCO, this glorious city also offers a robust creative scene where the first-ever Art Macao emerged. While often described as the Las Vegas of Asia, it's obvious that people like to do things on a grand scale here. Don't be afraid of the adventurous architecture, luxurious trappings or the incredible A-list activities, step out and discover amazing and thought-provoking artwork in all forms situated in iconic locations that will transform the way you view, embrace and experience this incredible city.
What is Art Macao?
Art Macao began in May and goes on until October this year. The six-month mega international arts and cultural event is presented at various exhibition venues in the city including exhibitions held by the Macao Museum of Art, spectacular hotels and integrated resorts, and foreign consulates. The entire region is transformed for that duration of time to a space of artistic vitality and creativity, promising surprises at each corner. This groundbreaking event in the region is without a doubt the highlight of the year, having put together the best of the best in the world of art. Here are some fun facts to guide your way around the city.
HOW TO GET THERE
Macau has only one airport and that's the Macau International Airport. While some tourists opt for Hong Kong as their point of entry to Macau to maximize their holiday itineraries, many Asian countries have direct flights to the region. From Hong Kong, you can choose to arrive at Macau Ferry Terminal or Taipa Ferry Terminal within a one-hour journey. The rates range from MOP $150 to MOP $200 for a one-way ticket. For more details on timings and tickets, visit www.turbojet.com, www.cotaiwaterjet.com or www.skyshuttlehk.com.
While Macau and Hong Kong have been connected by ferry for decades, you can now cross the connecting cities by land via the HZMB also known as the longest bridge in the world. Its official name is Hong Kong-Zhuhai-Macau Bridge, and it is an architectural masterpiece in the region. Here are things to know about the HZMB and complete details of how to experience it.
Macau also allows citizens of specific countries to travel to Macau for tourism or business purposes for periods ranging from 14 days to 180 days on an arrival visa. You can check the complete visa policy here.
PLAN YOUR ITINERARY
It's very important to organize your daily schedule and that depends on how long you're planning to stay in Macau. Follow the Art Macao official Instagram page @artmacao and check out their hashtags #artmacao and #ArtAliveArtMacao. This will help you create a visual plan for your outings in the city. Once you've made a list of the places you want to visit, make sure to wear reliable footwear because walking is definitely the best way to explore the beautiful city. You can also check out our City Guide for opening times of places and addresses of locations you intend to visit.
Making the creative journey even more visitor-friendly, the organizer has launched a mobile application named "Art Macao". It features comprehensive details of the exhibitions, events, artists' profiles and exhibits. The application also highlights photography with a number of graphic patterns specially designed for the event, adding to the creative atmosphere. The information in the application is constantly updated and it's available in traditional and simplified Chinese, Portuguese and English. The application can be easily downloaded for free by searching "Art Macao" in the App Store or Google Play.
Transportation is quite easy in Macau. Grab a taxi at the airport to your hotel or accommodation at a starting fee of MOP $17. You can also take the shuttle buses mostly serving hotels and they are all for free. It's easy to find them at the ferry terminals with signages waiting to take guests to the hotel resorts at various timings. If you do choose to take the public bus, don't worry because it's also convenient and fares start at MOP $3.20 to MOP $6.40. For bus maps and routes, visit their official website: www.dsat.gov.mo/bus. With that, here's a guide to Art Macao 2019 and let's get exploring!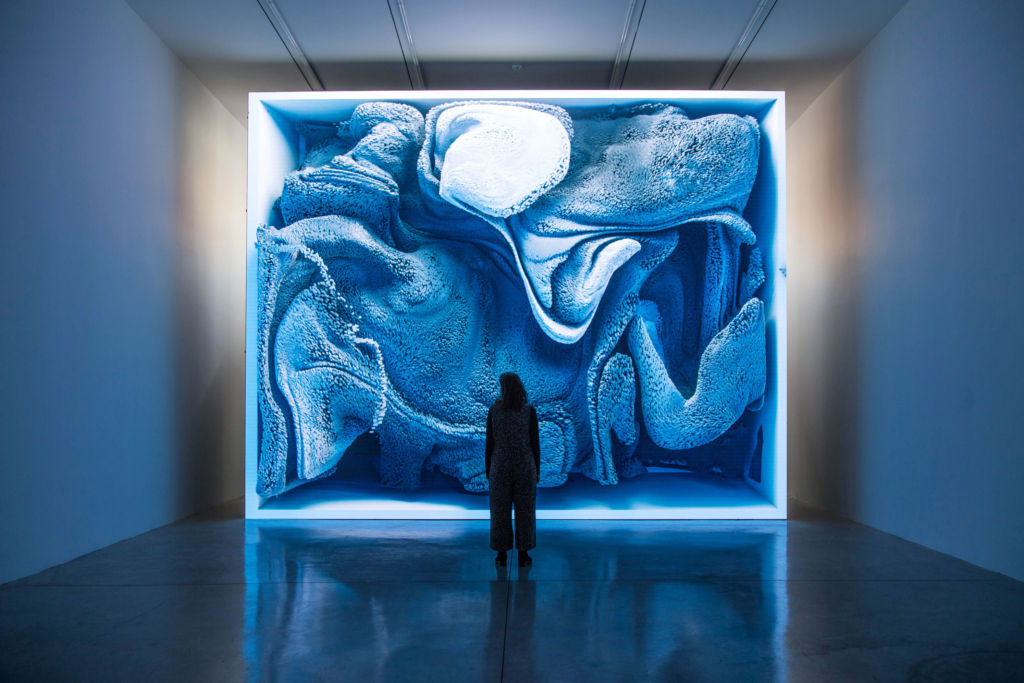 THE GREAT OUTDOORS
As the saying goes, "Go outside to find art" rings true at Art Macao 2019. Creativity cannot be confined to four corners of a room. Traversing the city will definitely be an out of the ordinary experience as your routes are adorned with bold and beautiful masterpiece creations from talented artists around the world. We love Yu Fan's "Silver Manned Horse No. 5" that sits proudly in front of Nam Van Lake. The sculpture is made of bronze and covered with glossy car spray paint. You'll recognize the artist's style imprinted on the mythical creature as you reflect on your surroundings. Take a stroll to the beautiful location of Taipa-Houses Museum and outside, you'll see "The Wanderer" in a series of sculptures standing at the terrace. Wong Ka Long's art is influenced by a unique blend of history and culture that has to be seen in person. For a complete guide, check out Art Macao Outdoor Art Installations: Fresh Look on Familiar Places.
The Significance of Art and Culture
Proving that Art Macao is indeed the biggest art event in the region this year, several institutions have collaborated with the Cultural Affairs Bureau. There were five exhibitions organized by foreign consulates: the Consulate-General of Belgium in Hong Kong, the Consulate General of Portugal in Macao and Hong Kong, the Consulate-General of Hungary in Hong Kong and Macau, the Consulate-General of Italy in Hong Kong and the Consulate-General of Japan in Hong Kong. Each of these consulates curated remarkable exhibitions that delighted locals and visitors alike.
The exhibition featured French-Chinese duo Benoit+Bo's uber-popular Happy Heads. The two massive lanterns in the shape of Chinese smiling masks are inspired by Chinese festivals. Inside the Old Court Building, was the amazing curation by the Consulate-General of Belgium in Hong Kong that included visual and sound installations, contemporary photography and digital art images. We are also fascinated by Hong Kong-based Italian artist Francesco Lietti at the Taipa Houses-Exhibition Gallery where he presented a series of mixed media on canvas works in which themes of travel and discovery are manifested. Although it has ended, check out East Meets West: Exhibitions Organized by Foreign Consulates to learn more.
Inside The Integrated Resorts
Take a walk around the vibrant City of Dreams to discover an alternative side to the city's art landscape at the "Unexpected Encounters" exhibition in celebration of  Art Macao. Find out how contemporary art has liberated itself from classical forms; get to know pieces from renowned masters from each continent exploring art in all its forms. The artworks featured at City of Dreams have been selected because they provide a unique encounter with the audience. Embark on an adventure of artistic discovery as we dissect thought-provoking creations set to transform the way you explore the integrated resort. Trust us when we say, shopping and strolling have never been this fun and fascinating than before.
Head to the "Wynn – Garden of Earthly Delights"  and revel in an extraordinary selection of modern and contemporary art pieces. The exhibition takes place at both Wynn Macau and Wynn Palace, showcasing some of the world's most remarkable masterpieces and offering both Macau residents and tourists an extraordinary glimpse of masterpiece art. The exhibition features an incredible selection of modern and contemporary art pieces for their first appearance in Macau, including Edoardo Tresoldi, Herb Alpert, Jennifer Steinkamp, Refik Anadol, Robert Indiana, Sam Francis, MAD Architects and many more, as Wynn Resorts aims to take audiences into a world of innovation and creativity through various media forms such as paintings, installations and digital art pieces.
Find treasured pieces at Sands Resorts Macao with true artistic discovery curated by renowned artist Caroline Yi Cheng. You'll find glimmering gold at the "All That's Gold Does Glitter – An Exhibition of Glamorous Ceramics" exhibition. Cheng has gathered 27 artists from all over the world including Cheng's own masterpieces on display at The Venetian Macao, The Parisian Macao, Four Seasons Hotel Macao, Cotai Strip, Sands Macao, and the Macao Museum of Art. See gold incorporated into all the artworks in attribution to "golden sand" linking both the beautiful artworks and the resort.
Magnificent Museums
The Macao Museum of Art (MAM) is the main venue of "Art Macao: International Art Exhibition". It has magically transformed with artworks selected by hotels and integrated resorts, seeking to reveal the charm of contemporary visual arts in a variety of forms, including paintings, ceramics, sculptures, and multimedia.
Among the noteworthy stopovers at the spectacular space in the museum are Refik Anadol's Macau Currents: Data Paintings and Wang Dongling's Drinking Alone Under the Moon by Li Bai. The lending of these art pieces allows MAM to have one of the most complete, eclectic and diverse art exhibitions in the region. The exhibition also showcases works by Caroline Yi Cheng, Thilo Heinzmann, Herb Alpert, Refik Anadol, Gabrielle Wambaugh, Jennifer Wen Ma, Vipoo Srivilasa, Wu Guanzhong, Stéphane Bolongaro, Wang Dongling, Jason Walker, Paulo Corte-Real and many others. From video installations to painted murals, sculptures to paintings and so on, there is an array of contemporary art pieces to enjoy and appreciate in an exhibition that's really worth your while. Here are Highlights of the "Art Macao: International Art Exhibition" Main Exhibition in MAM not to be missed.
With a globally diverse line-up of exhibitions, installations, and activities, Art Macao 2019 can be overwhelming. We compiled 10 works of art from artists who have mastered their chosen medium and continues to inspire and provoke our creative mind and spirit. If you have a tight schedule, mark these on your list because these artists are simply legendary and seeing their artwork at Art Macao 2019 is bound to be an unforgettable creative experience.
FAMILY-FRIENDLY
Art Macao is an incredible opportunity to spend time with all members of the family. The entire event involves a series of fun-filled exhibitions, interactive installations, beautiful artworks and creative discoveries that will surely bring joyous moments to kids of all ages. The admission to most activities and exhibitions is free and if you fall in love with any of the pieces, you can visit over and over again while it's being showcased. Art plays an important role in the lives of children no matter what age. It stirs their imagination, encourages self-expression and boosts self-confidence. From just strolling around resort properties with the kids in tow to strolling around well-loved locations like Taipa Village or museums while holding hands with our better half, there's so much to see, learn and be inspired by at this unique affair that has enveloped Macau.
TOP TIPS
---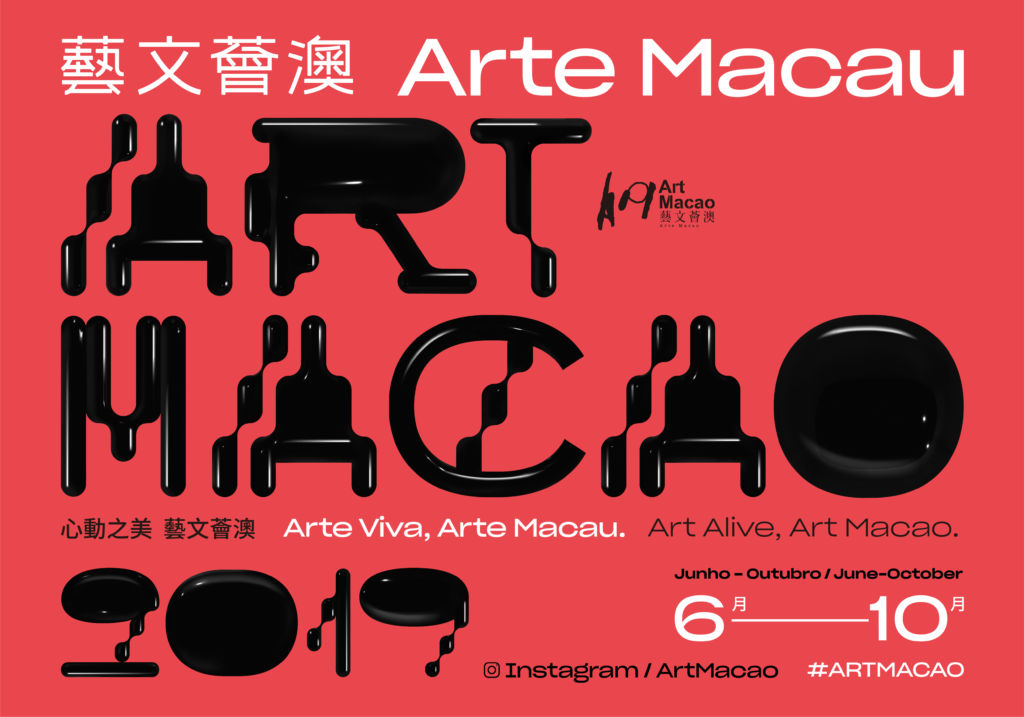 "Art Macao", a six-month mega international arts and culture event, held this summer. From May to October, this grand cultural and artistic festival features a series of artistic events, including a number of international art exhibitions, performances, international youth festivals and visual arts exhibitions of Macau higher education institutions, which form an arts festival of unprecedented scale and offer a new artistic and cultural experience to residents and tourists.
When: May–October, 2019
Where: Lou Lim Ieoc Garden, St. Paul Ruins, Macao Museum, Sofitel Macau At Ponte 16, Mount Fortress, St. Dominic's Square, Senado Square, Old Court Building, Anim'Arte Nam Van, and many other venues
How much: Free admission for most activities
For tickets and details, visit the event's website and Facebook page
Tags
Related Posts