Featured image: David Sheekwan's artworks at Albergue SCM's gallery
They say you've got to feed your mind and soul and what better way than with art! If you're an art lover or simply someone who'd like a different kind of day out, then these five amazing art galleries in Macau are exactly what you need now. Believe it or not, there is a thriving community of local and regional art right here. Macau is teeming with art galleries that host local and international exhibitions about culture, history, society, and people.
Albergue SCM's Art Gallery
(See featured image above)
Tucked away in beautiful and quaint Albergue SCM, the gallery with the same name is small but usually filled with contemporary artworks from both famous and upcoming artists from Macau. Bright and simple, this gallery is situated on an art hub where there's also a restaurant and cool spots to take photos outside. It's also a nice place to take the kids!
Opening hours: Daily, 10:00am–6:30pm
Albergue SCM 8 Calçada da Igreja de S. Lázaro, Macau, +853 2852 2550, [email protected], www.facebook.com/Alberguescmmacau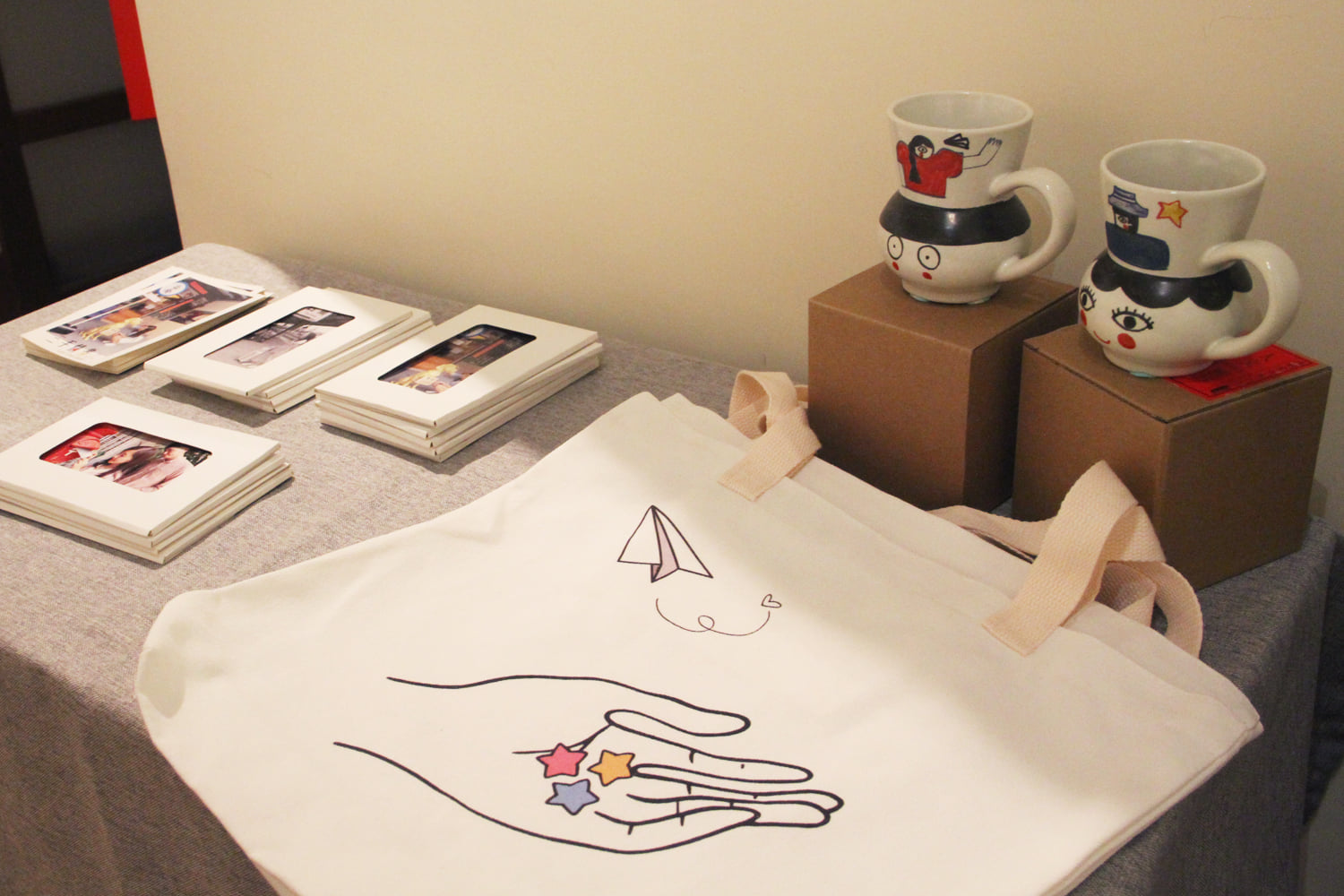 10 Fantasia
10 Fantasia is quite a hidden gem located in St. Lazarus Parish and established in 2008. With two exhibition halls and 10 showrooms, it's replete with displays and proudly promotes the products of Macau's cultural, artistic, and creative industries. Stroll around to see the works of local artists. There are also art classes and seminars that attract art enthusiasts and students. You can join the creative courses which include scriptwriting, photography, video and movie production, sculpting, painting, and more. In true essence as an art hub in the city, it constantly organizes animation parties, role play events, artist gatherings, and concerts.
10 Fantasia 10, Calçada da lgreja de S. Lázaro, +853 2835 4582, www.10fantasia.com, www.facebook.com/cipa.slcd
Macau Art Garden
Macau Art Garden is the city's first-ever building dedicated to local art creation and exhibition. The five-story structure is complete with an exhibition hall showcasing artworks created by local and international artists, a cozy cafe with an art-book corner, and a small space that sells artworks and other cultural and creative products. You'll also find oil paintings, Chinese paintings, prints, ceramics, sculptures, and photographs, among other materials developed by talented local artists. It doubles up as a gallery for local artists to sell their work and introduce visitors of all ages to the world of art. If you're looking for a nice hideaway to enjoy a beverage and some solitude, this quaint venue, with all its fine little details and artsy ambiance, is just the perfect setting.
Opening hours: Tuesday–Sunday, 11:00am–7:00pm
Macau Art Garden 265 Av. Do Dr. Rodrigo Rodrigues, Macau, +853 2852 0034, www.macauartgarden.com, www.facebook.com/takchunmacauartgarden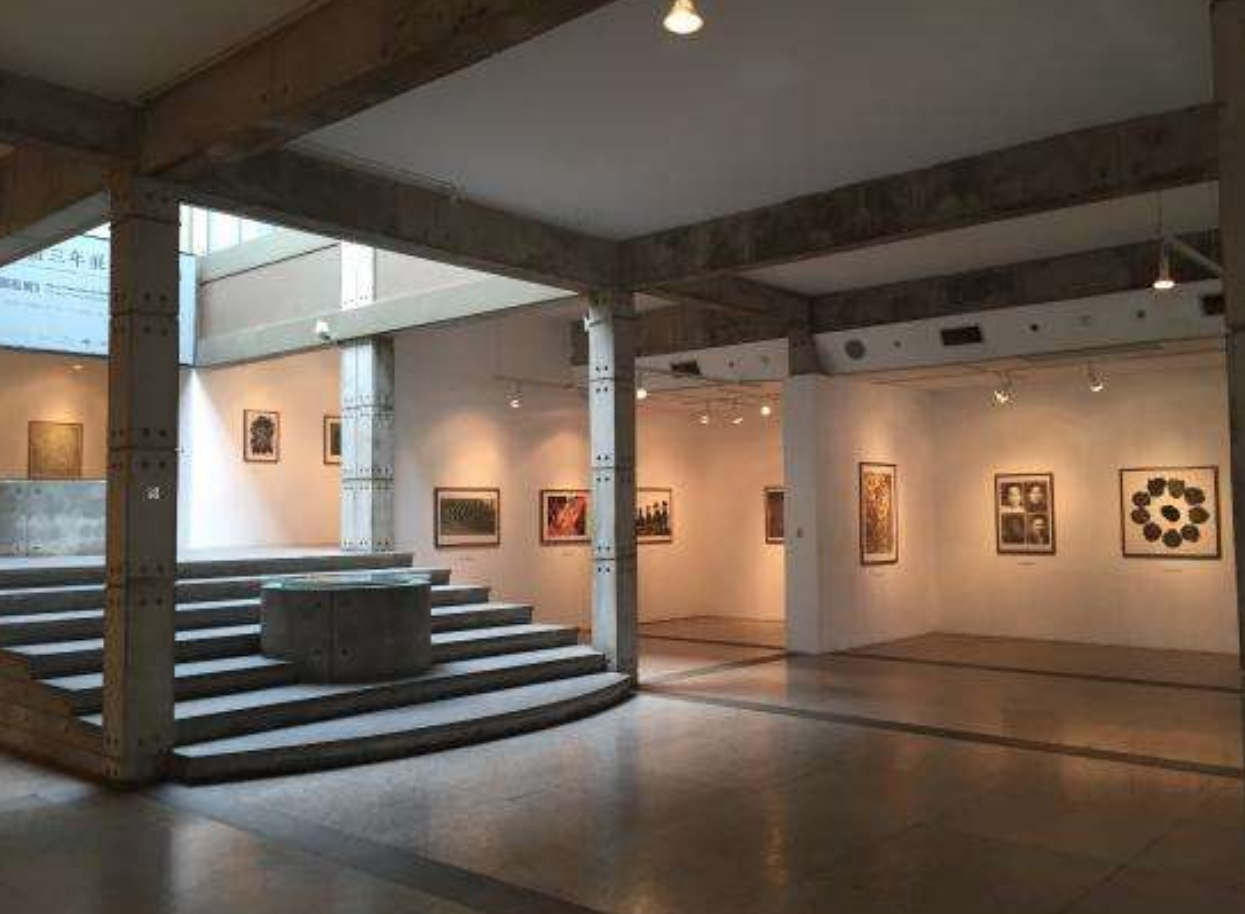 Tap Seac Gallery
A testament to the creativity of the local residents, the Tap Seac Gallery has grown from strength to strength in showcasing arts and culture in the public arena. Organized by the Macau Special Administrative Regional Government's Cultural Institute, the Tap Seac Gallery hosts visual art exhibitions and promotes a series of varied cultural events.
The gallery contains an exhibition space divided into two parts, front, and back. Nestled in the venue is an enclosed patio that lets in natural light with a short flight of steps joining the front and back sections. The front half is the main exhibition space, while the back half is used variously for exhibitions, discussions, lectures, or other activities. The gallery is equipped with computers connected to the Internet enabling visitors to access additional information on culture and the arts.
Opening hours: Daily, 10:00am–7:00pm
Tap Seac Gallery Praça do Tap Seac, 95 Avenida do Conselheiro Ferreira de Almeida, Macau, +853 2836 6866, www.icm.gov.mo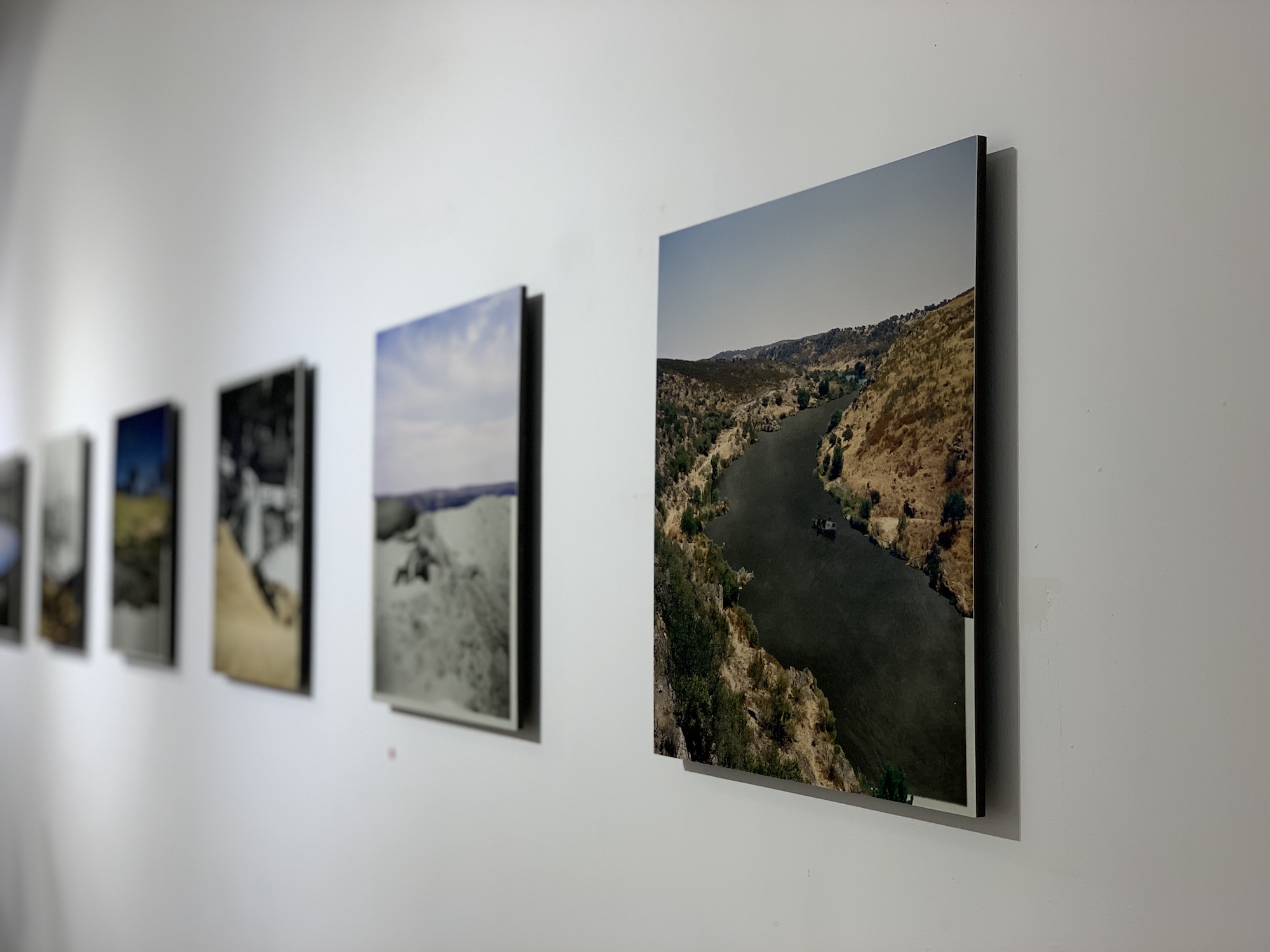 Taipa Village Art Space
A slick addition to the Taipa Village charm, this quaint gallery is all about promoting local talent in the art industry. Tucked away in a traditional shophouse in the charming scene of Taipa Village, the gallery serves as a cultural pilgrimage for visitors' seeking to escape the hustle and bustle of the city and immerse in the historic and cultural charm of this landmark destination.
Local artists are able to showcase their work under the beautiful backdrop of the area's colorful history and unique heritage. Taipa Village's contribution to the development of the cultural and creative industries in Macau is admirable and much appreciated.
Opening hours: Daily, 12:00pm–8:00pm
Taipa Village Art Space 10 Rua dos Clérigos, Taipa Village, +853 2857 6118, www.taipavillagemacau.com, www.facebook.com/taipa.village.art.space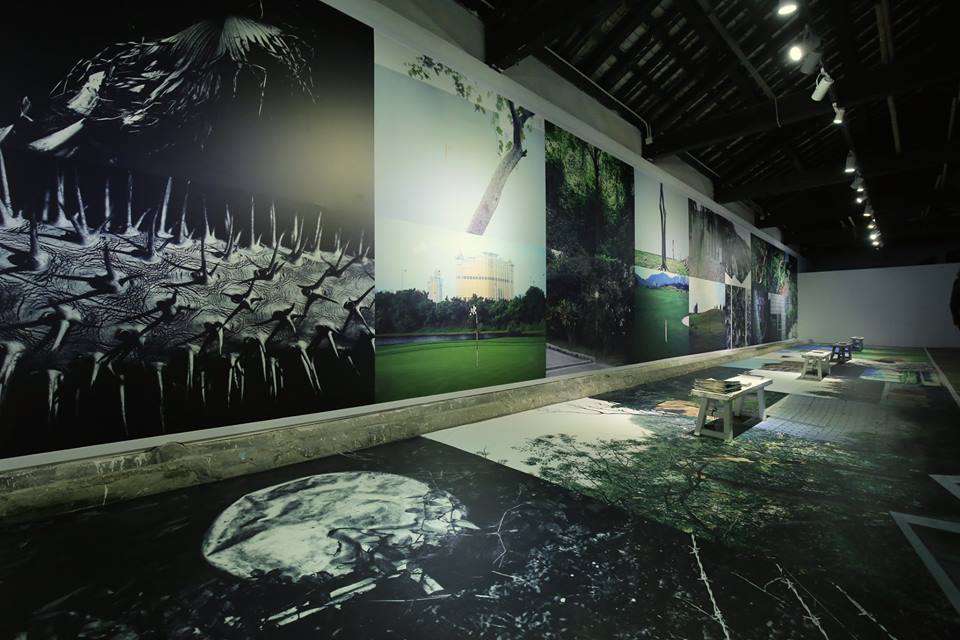 Ox Warehouse
Ox Warehouse was formerly known as the "Old Ladies' House Art Space". Notably founded in 2002, it has flourished as a private non-profit art association. They regularly organize exhibitions in various mediums including painting, sculpture, poster design, installation, sketching, and others to provide an experimental and exchange platform for local contemporary arts. Moreover, it offers workshops for adults and children in drawing, music, and other artistic activities. The Ox Warehouse highlights the attractive historic architecture and is equipped with a small library, art information corner, CD corner, and a cafe to spend quality time before continuing browsing.
Ox Warehouse 15 Rua do Volong, +853 2853 0026, www.oxwarehouse.blogspot.com, www.facebook.com/oxwarehouse
At Light
You'll find this cute and tiny art gallery tucked away behind the Government's Headquarters, a bright pink building right in front of Nam Van Lakes. At Light features a nice space fostering art and gatherings, while local talents are motivated to exhibit their work. The gallery shares the space with Fika Maison, a nice coffee shop serving different kinds of beverages.
The gallery focuses on contemporary art and includes activities such as workshops and talks. They also organize joint activities and events, such as exhibitions with other local galleries. This is a great place to visit when on the lookout for some art and coffee as well.
Opening hours: Daily, 11:00am–6:30pm
At Light 1 Pátio do Padre Narciso, Macau, +853 6595 7203, [email protected], www.facebook.com/aelartmo
Also read: The Ultimate Guide to Macau's Best Coffee Shops
Creative Macau
Located at the Macao Cultural Centre's ground floor, Creative Macau is an art gallery featuring a wide space, perfect for people to visit, roam, check out the pieces and chat with each other. Their openings are always sumptuous, with wine and lots of people discussing the beautiful artworks exhibited. Creative Macau focuses on contemporary art from local artists, including Chinese, Portuguese, and expats as well. You might also spot several installations with video and other media which makes for an interesting viewing experience.
Opening hours: Monday–Saturday, 2:00pm–7:00pm
Creative Macau G/F Macau Cultural Centre Building, Avenida Xian Xing Hai, Macau, +853 2875 3282, [email protected], www.facebook.com/creativemacau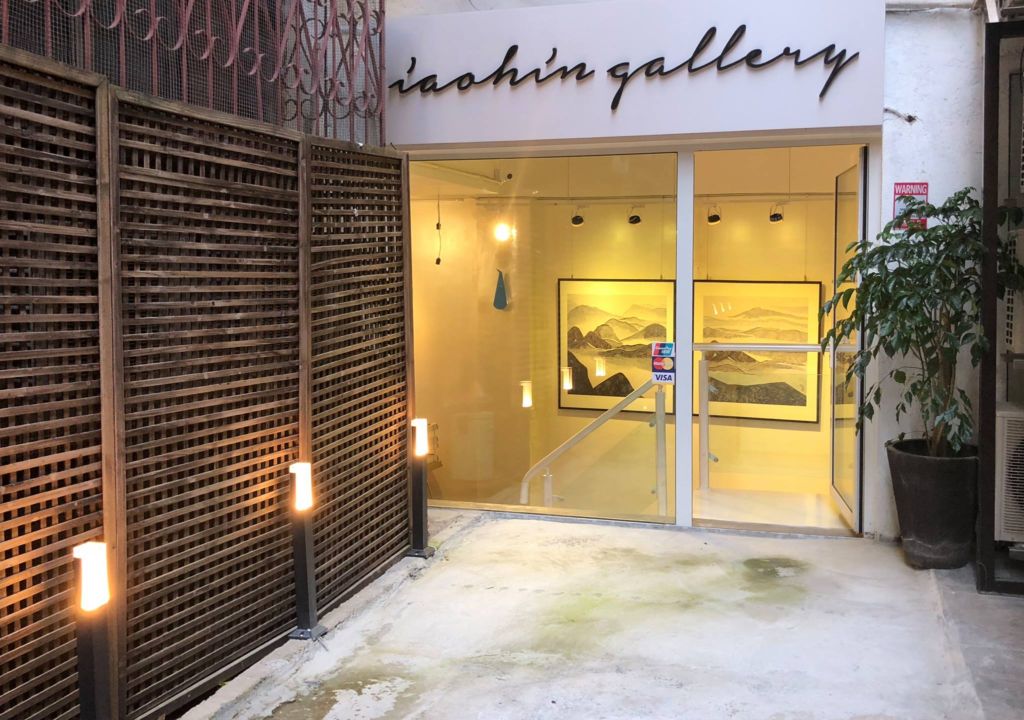 iAOHiN Gallery
iAOHiN Gallery is one of the pioneers of private art galleries in Macau. It is home to outstanding exhibitions of paintings, photography, sculptures, and jewelry. iAOHiN Gallery runs two spaces with one within an industrial building near Red Market, while the other near the St. Paul Ruins. The gallery also opened the iAOHiN Amber Gallery situated right opposite the Mandarin's House at enchanting Largo do Lilau. The brand in its entirety supports a variety of workshops, talks, concerts, and special events. It continues to aim to showcase the diverse artworks of both established and emerging, local, and international artists. It endeavors to inspire personal connections with ideas, cultures, and art.
iAOHiN Gallery 37 Largo do Lilau, Macau, +853 6617 0981, www.facebook.com/iaohingallery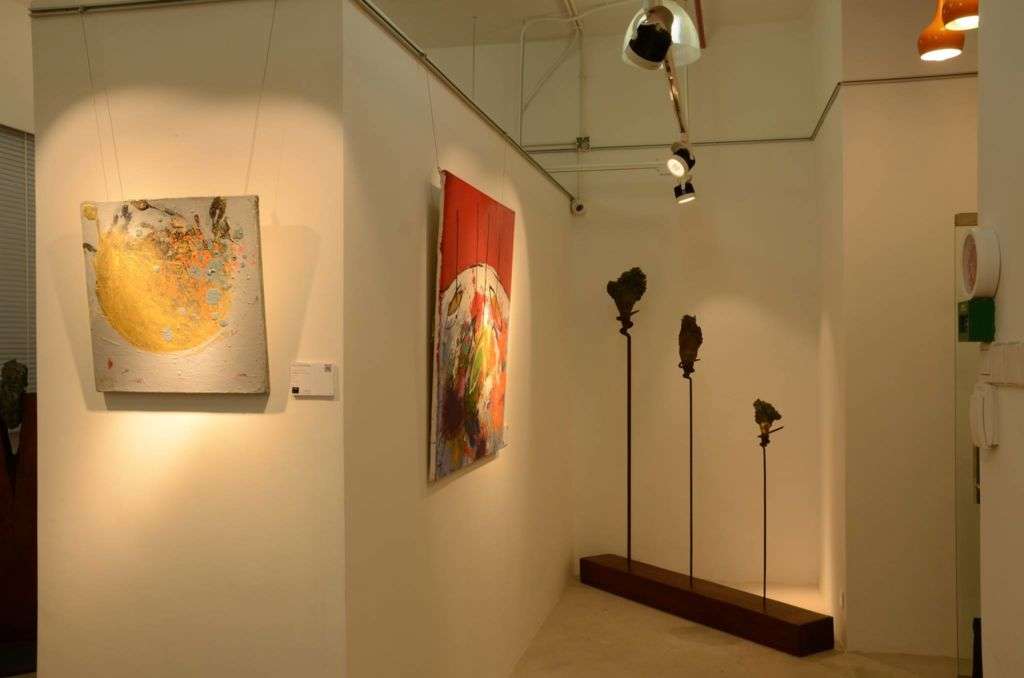 Blanc Art
A creative haven nestled in Macau, Blanc Art was launched in 2013. The gallery's unique location highlights its distinguished purpose to offer a unique glimpse of the world of art in our city. Feel the inspiring vibe as you set foot inside the exhibition hall. Explore exhibitions of the contemporary work of established and emerging artists from Asia, Europe, and the USA. The art gallery also supports the careers of young artists from the region and encourages them to pursue their passion. Blanc Art aims to promote innovative artists and nurture artistic talent from around the world. Step inside this beautiful space for a lovely art appreciation moment and who knows you might just fall in love with a piece or two.
Blanc Art 259 Alameda Dr. Carlos D'Assumpção, 9M Kin Heng Long Plaza, Macau, +853 2850 1055, www.blancart.com
This article was originally written by Apple Salangsang in January 2018 and updated by Macau Lifestyle in June 2021.
Tags
Related Posts