A taste of local cuisine is a precious moment while traveling to any new region or country. To be able to truly say that you've experienced a destination, you must be able to explore its culture and history on the tip of your tongue.
Broadway Food Street is one of those places where you'll feel a spark the moment you walk through the lively atmosphere. Despite an opulent backdrop which you'll certainly find many in Macau, it has a distinct charm that makes it cozy and definitely one of the best places to visit for tourists and a firm favorite for locals.
Macau was recognized as a UNESCO Creative City of Gastronomy last year and the accolade was a prestigious honor for the small and yet vibrant city. One of the reasons for its outstanding culinary arts is the importance of tradition. There is a surreal sense of togetherness that binds the city despite an apparent mix of old and new, and intertwined influence of the East and the West. When families in Macau get together, thoughts inevitably turn to food and with rich culinary heritage, everything has a meaning. However, the most significant of them all is joining together and eating as a family.
The month of May is a magical time as Broadway Macau launches its first-ever Local Culture & Food Festival with the support of the Macao Government's Tourism Office. It is a part of the implementation plan of the 2018 Macao Year of Gastronomy.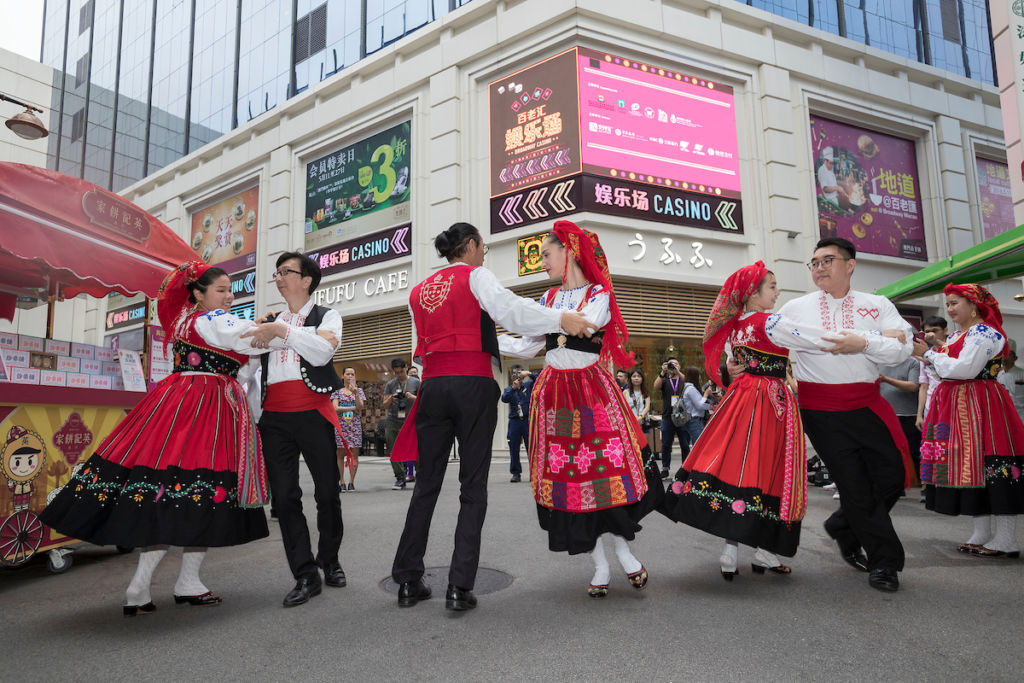 One Stop Shop to Explore Macanese Culture in the City
The opening ceremony event marked a festive occasion for revelers with an array of entertainment. A Drunken Dragon Dance, included within Macau's list of intangible cultural heritage, wove its wave through more than 50 hawker stalls. Local Chinese and Macanese dancers performed a traditional Portuguese folk dance along Broadway Food Street, accompanied by delightful folk songs.
There is a sense of reawakening in the city not just to promote culture and heritage to guests and visitors but also to rediscover the love of residents for mighty Macau. There is no perfect setting for such a festive celebration than Broadway Food Street.
---
Immerse in delicious food and friendly ambiance topped off with great entertainment. The open-air venue has a vast selection of popular dining options including authentic local dishes and Asian favorites served in restaurants or roadside hawker stalls. Prepare to be impressed by Michelin-recommended restaurants and exciting performances that guarantee an unforgettable dining experience.
It's definitely an event that's not to be missed. Make time and put the Local Culture & Food Festival in your itinerary. It's a unique opportunity for tourists and Macau residents to experience over 150 traditional specialties at Broadway Food Street, highlighting Macau's distinctive East-meets-West gastronomic culture. To make your dining experience even easier, digital payments, including Alipay, Macau Pass, MacauPay and WeChat Pay will be accepted to allow convenient transactions.
When: May 11–27, 2018
Where: Broadway Food Street Broadway Macau, Avenida Marginal Flor de Lotus, Cotai, Macau
For more details, visit www.broadwaymacau.com.mo or contact +853 8883 3338
Share
Tags
Related Posts