September is here and we're eager to check out all the events that are happening in Macau! From cultural exhibitions to concerts and theater performances at public venues in both Macau peninsula and Taipa, there's an array to enjoy and visit this month. Don't miss out and appreciate the end of summer with staycation packages, wonderful food delights, and local traditions.
(See featured image above)
The Mid-Autumn Festival falls on the fifteenth day of the eighth month in the lunar calendar. Festive vibes permeate the town where the main streets are decorated with colorful lanterns to celebrate the festival. As one of the most celebrated festivities in Chinese culture, the Mid-Autumn Festival symbolizes a time for a family reunion. Locals enjoy eating mooncakes and offer this sweet pastry as a gift to relatives and friends as a tradition for this occasion.
During the Mid-Autumn Festival, families gather for a joyful dinner followed by a night out admiring the beautiful full moon. Others may enjoy a picnic in the garden, by the lake or beach, having mooncakes and fruits that are in season under the moonlight while children play with traditional paper lanterns or more flame-resistant plastic ones that light up.
When: Thursday, October 1, 2020
Where: TBA
How much: Free admission
For more information, check this website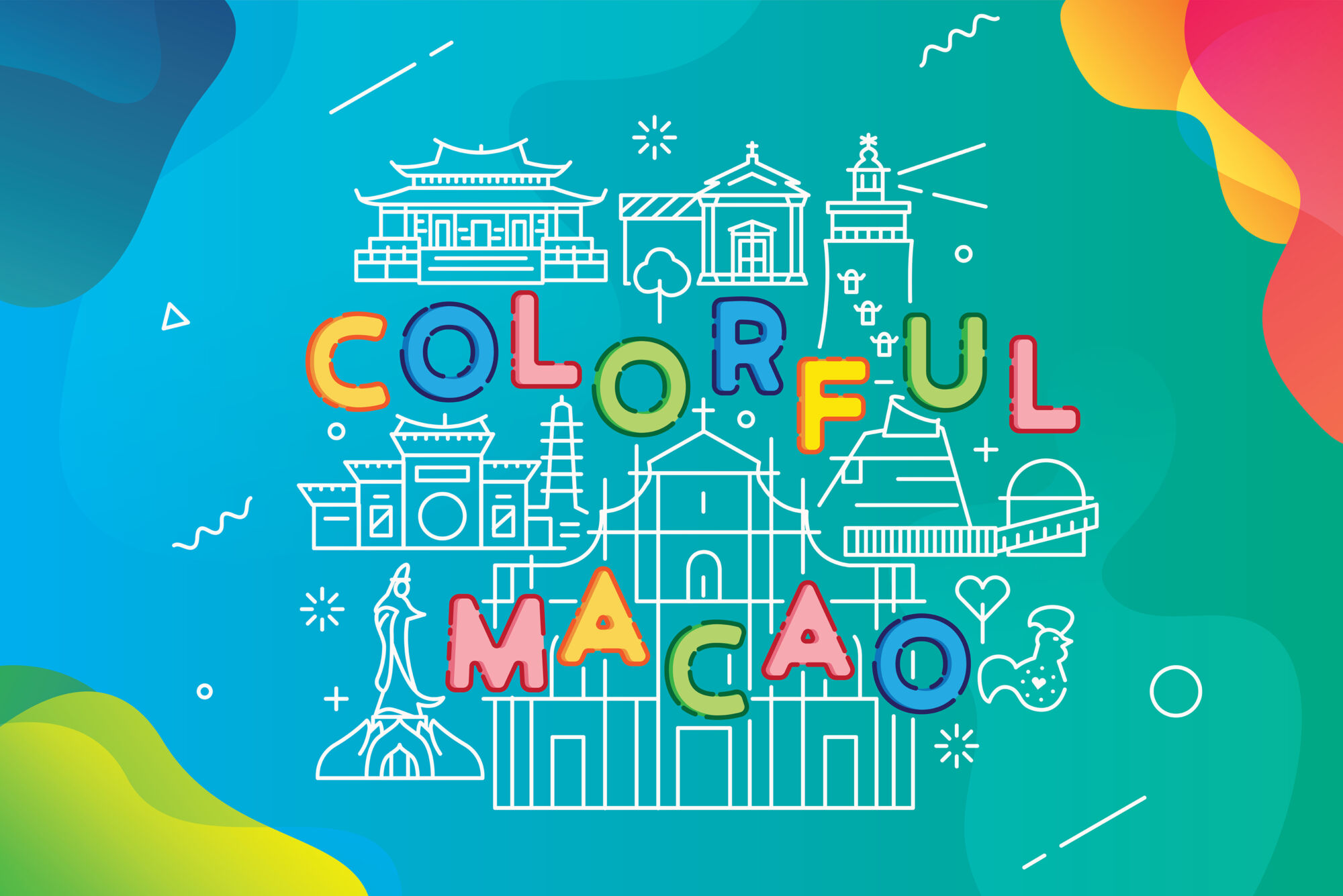 Sheraton Grand Macao, Cotai Strip is inviting travelers to create long-lasting memories in Macau with their Colorful Macao Package that includes a hotel stay, breakfast, and "kids stay, play and eat for free" inclusions at just MOP $998+ per night, part of Marriott Sensational Staycations on offer at Sheraton hotels across the Greater Bay area.
The Colorful Macao Package offers a one-night stay in a spacious Deluxe room with breakfast for two adults and two kids, complimentary room upgrade, as well as a range of additional benefits including 30% off dining and free entry to the Eiffel Tower at The Parisian Macao. As part of the package, guests are encouraged to embrace the hidden beauty of Macau through their "Colorful Macao Moments" of recommended landmarks that celebrate Macau's rich cultural heritage, perfect for that holiday-inspired shot for sharing with family and friends. To enhance the travel experience, guests can access discounted hire of a range of traditional Chinese and Portuguese costumes to create a truly memorable holiday snap.
When: From now till December 23, 2020
Where: Sheraton Grand Macao, Cotai Strip, Estrada do Istmo. s/n, Cotai
How much: MOP $998 per night (excluding October 1–7, 2020)
For more information, check their website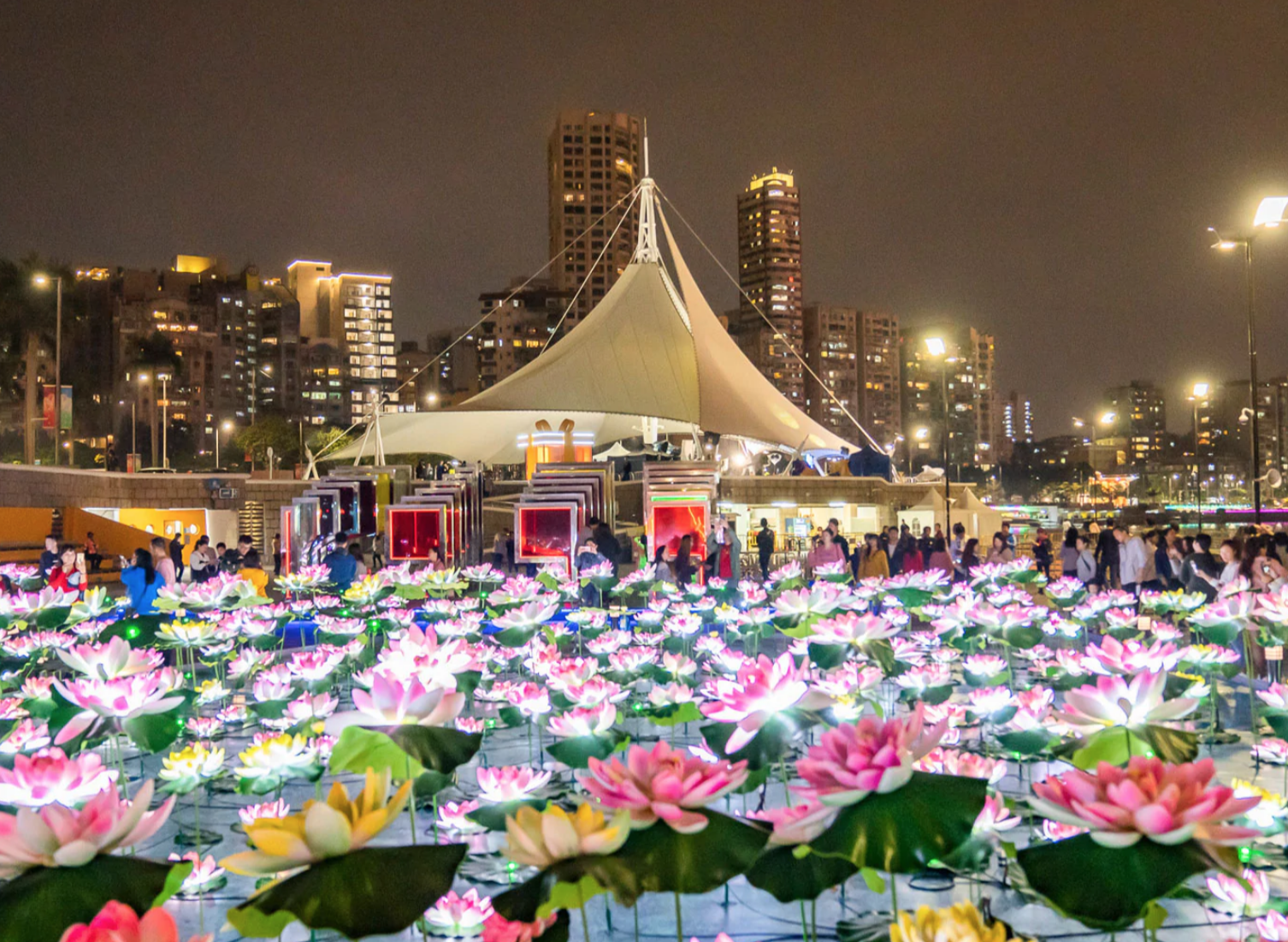 The Macao Light Festival 2020 is bringing light installations, interactive games and projection mapping shows, accompanied by music, to brighten the city every night between September 26 and October 31, 2020. Among the highlights of the festival are the projection mapping shows, with projections at heritage buildings in Tap Seac Square featuring as one of the main spots this year. The shows will also "paint" once again the façades of the Macau Yat Yuen Canidrome, formerly a dog racing track; and the Cozinha Pinocchio restaurant at Largo dos Bombeiros in Taipa Village, along with two other new sites on this edition, namely the China Products Company building in Hong Kung Temple Square and the Wong Ieng Kuan Library in Areia Preta Urban Park.
In addition to video mapping shows, different spots along the Nam Van Lake Nautical Centre, Anim'Arte NAM VAN, the Leisure Area at Rua do General Ivens Ferraz in Fai Chi Kei, Taipa Village, and several other locations in the different parishes of the city, are among the 12 sites forming the network of routes for this year's festival, featuring light installations and interactive games. Along the routes are spots to take selfies and check in on social media.
When: Everyday, 7:00pm–10:00pm, September 26–October 31, 2020
Where: Tap Seac Square, Avenida do Conselheiro Ferreira de Almeida, Macau, Spots around Taipa Village and Anim'Arte Nam Van, 744B Avenida Panorâmica do Lago Nam Van, Macau
How much: Free admission
For more information, call +853 2833 3000 or check their website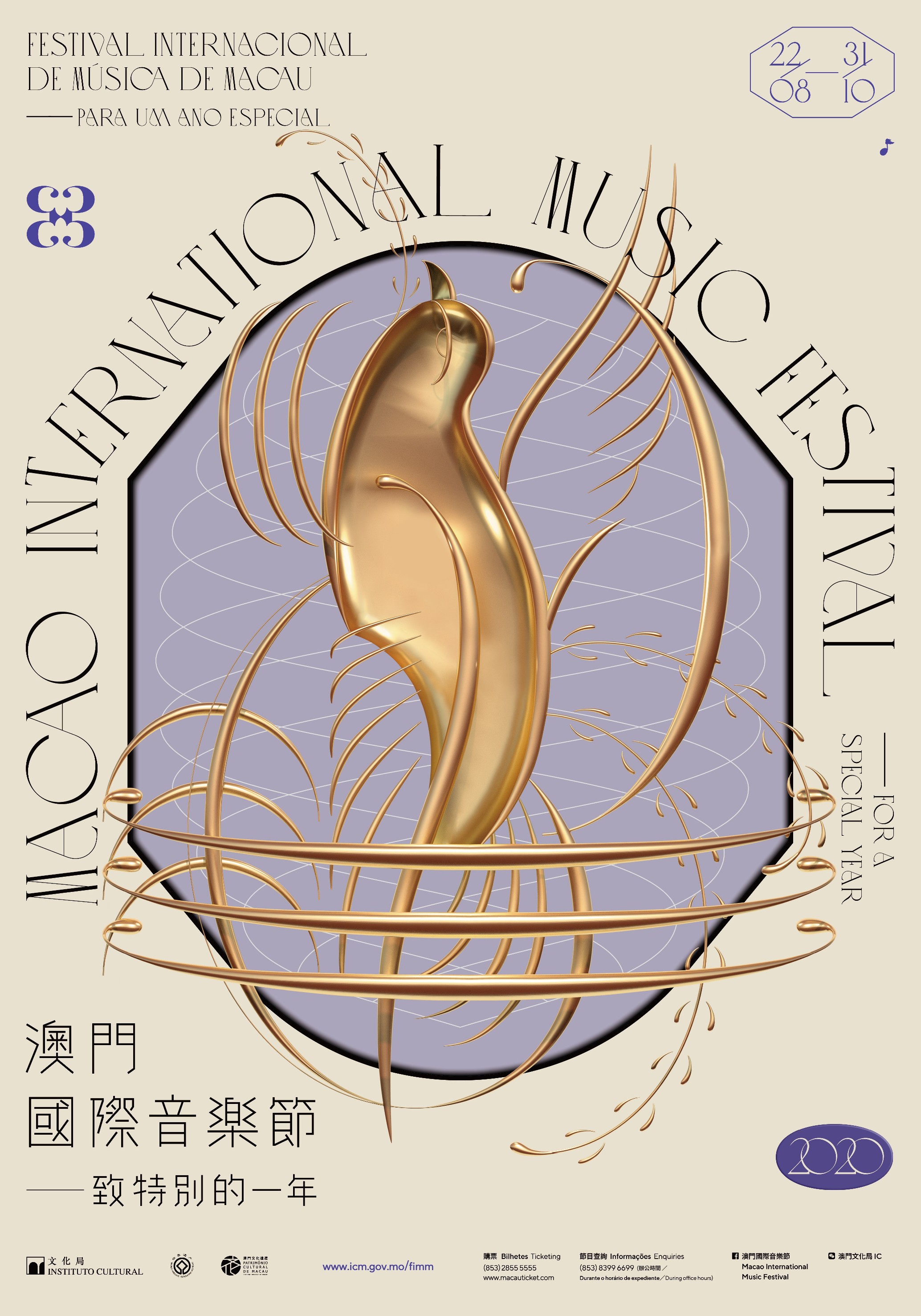 The program aims to take music to each and every corner of the city, satisfying residents' needs for cultural diversity, as well as other places plagued by the pandemic. This year's Festival presents free of charge concerts and activities. The Macao International Music Festival has a history of over 30 years. Affected by the global outbreak of the novel coronavirus, many uncertainties arise in regard to artists' transportation, logistics, and rehearsal arrangements, resulting in the inability of overseas performing groups to come to Macau. Therefore, the Cultural Affairs Bureau, organizer of the Macao International Music Festival, decided that this year's Festival will be largely based on local concerts, with community performances presented by 18 local music groups totaling over 300 musicians. The festival's program features community music performances: "Family Music Camp" in the Leisure Area of the Lok Yeong Building on 19 September, from 4:00pm to 7:00pm; and the "Family Fun Music Day" in Dr. Sun Yat Sen's Municipal Park on 26 September. The last concert, "Family Fun Music Day", featuring a repertoire of familiar children's songs, will be held from 3:30pm to 6:30pm, meanwhile, the eco-friendly "Musical Instruments DIY Workshop" and game booths will also be available on the same day, allowing residents to get to know and experience music in a diverse way apart from the concert halls.
The "Street Piano Programme", which was well-received by the public in last year's festival, will be back from 1 September to 30 December this year with pianos appearing at various parks and leisure areas in Macau and Taipa, as well as the Macao Science Center, for residents to play at any time. The pianos will be regularly sanitized with photocatalysts and residents are advised to wear masks and disinfect their hands with alcohol-based hand rub before hitting the keys. Among the popular activities is the "Enjoy Music in Cinema: Screening of Musical Movies", which features four music movies between September and October, namely This Old Road – Konomichi, Itzhak, Yesterday, and Nelson Freire. Post-screening sessions will be held after each screening.
When: From now till December, 2020
Musical Instruments DIY Workshop registration – from 9:00am, August 17, 2020 onwards
Where: Iao Hon Garden, Dr. Sun Yat Sen Municipal Park, Lok Yeong Building, Flower City Park and other places across the city
How much: Free admission
For more information, check their Facebook page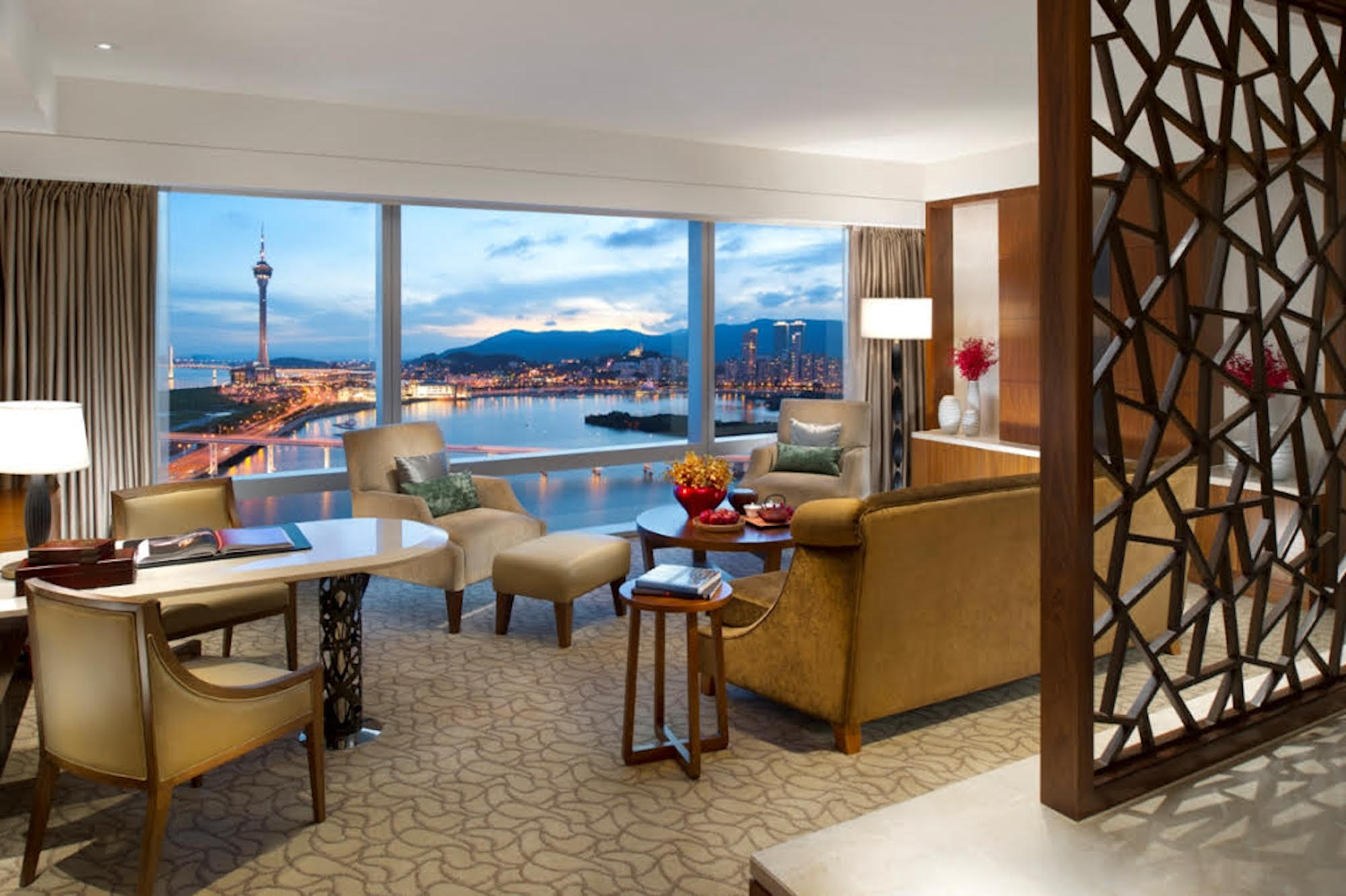 Mandarin Oriental, Macau has an unmissable new staycation deal! Starting at MOP $1,888 for one-night accommodation for two adults and two children–at one of their waterfront suites–the package includes complimentary use of the fitness facilities and their infinity pool, plus MOP $500 dining credit, early check-in at 12:00pm and late check-out at 6:00pm and breakfast buffet for two adults and two kids.
Experience a fantastic two days and one-night hospitality trip in Macau with Mandarin Oriental, Macau and their unique swimming pool while sipping cocktails under the sun. The room has every amenity you can think of and one of the best views in town, including Macau Tower and the main bridge.
When: Till September 30, 2020
Where: Mandarin Oriental, Macau, 945 Avenida Dr. Sun Yat Sen, NAPE, Macau
How much: Starting from MOP $1,888 per night for two adults and two children (only applicable for Macau residents and bookings made directly with the hotel)
*Bookings made before September 4, 2020 are given a voucher for a pound cake from The Mandarin Cake Shop
For more information and bookings, call +853 8805 8822 or send an email to [email protected]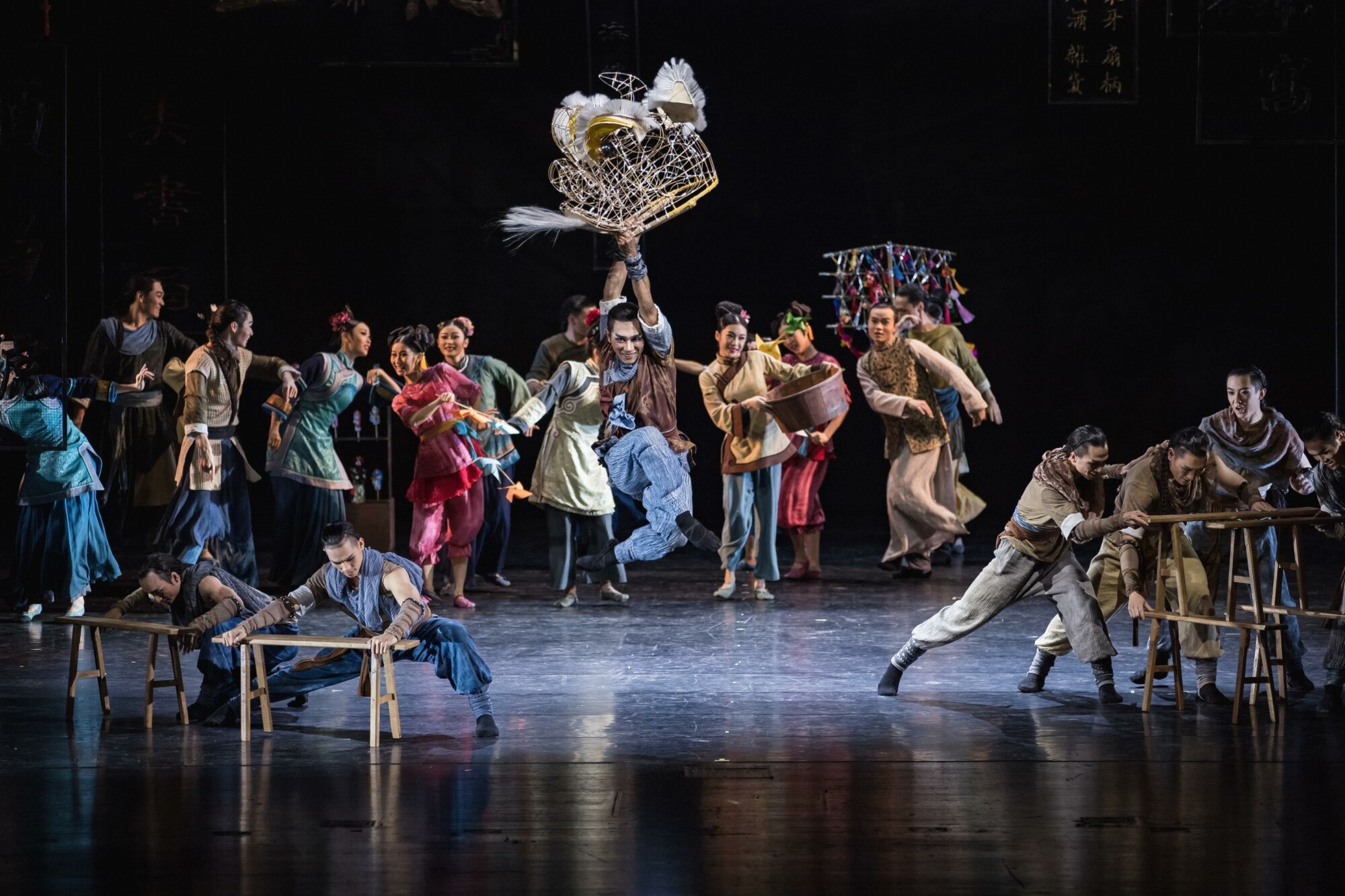 The ethnic dance drama Awakening Lion reflects a spiritual "awakening" materialized in the figure of the "lion", narrating the story of two teenage lion dance dancers who achieve a self-awakening and growth when making various life decisions, manifesting the spirit of the Chinese nation–fighting bravely for honor and strength. The drama integrates the essence of Lingnan culture, including Southern Fist (Nanquan), Southern Lion Dance (Nanshi), and woodblock narrative singing, seeking to pass on and promote the intangible cultural heritage of the Lingnan region.
The drama presents the lion's movements in a vivid manner by integrating the horse-riding stance from the Southern Fist and the acrobatics unique to lion dance into the performance. Produced over three years, the dance drama achieves bold innovations in dance, stage design, lighting, music, and costume, and is highly acclaimed by the audience. Adhering to the development concept of "a repertoire, talent and market-oriented theatre", the Guangzhou Song and Dance Theatre gathers an array of artistic talent and has produced and staged a wide range of excellent works. Amongst their productions, Awakening Lion has received many awards, including the "11th Lotus Awards" for Chinese Dance – Dance Drama Category in 2018.
When: 7:30pm, Thursday, October 1, 2020
Where: Grand Auditorium, Macao Cultural Centre, Avenida Xian Xing Hai s/n, NAPE, Macau
How much: MOP $100–200 per person
For more information, call +853 8394 3721 and for ticketing, call +853 2855 5555
*Tickets can be purchased from September 3 onwards. Macau ID card holders, full-time students, and teacher card holders are offered a 50% discount on the tickets excluding online methods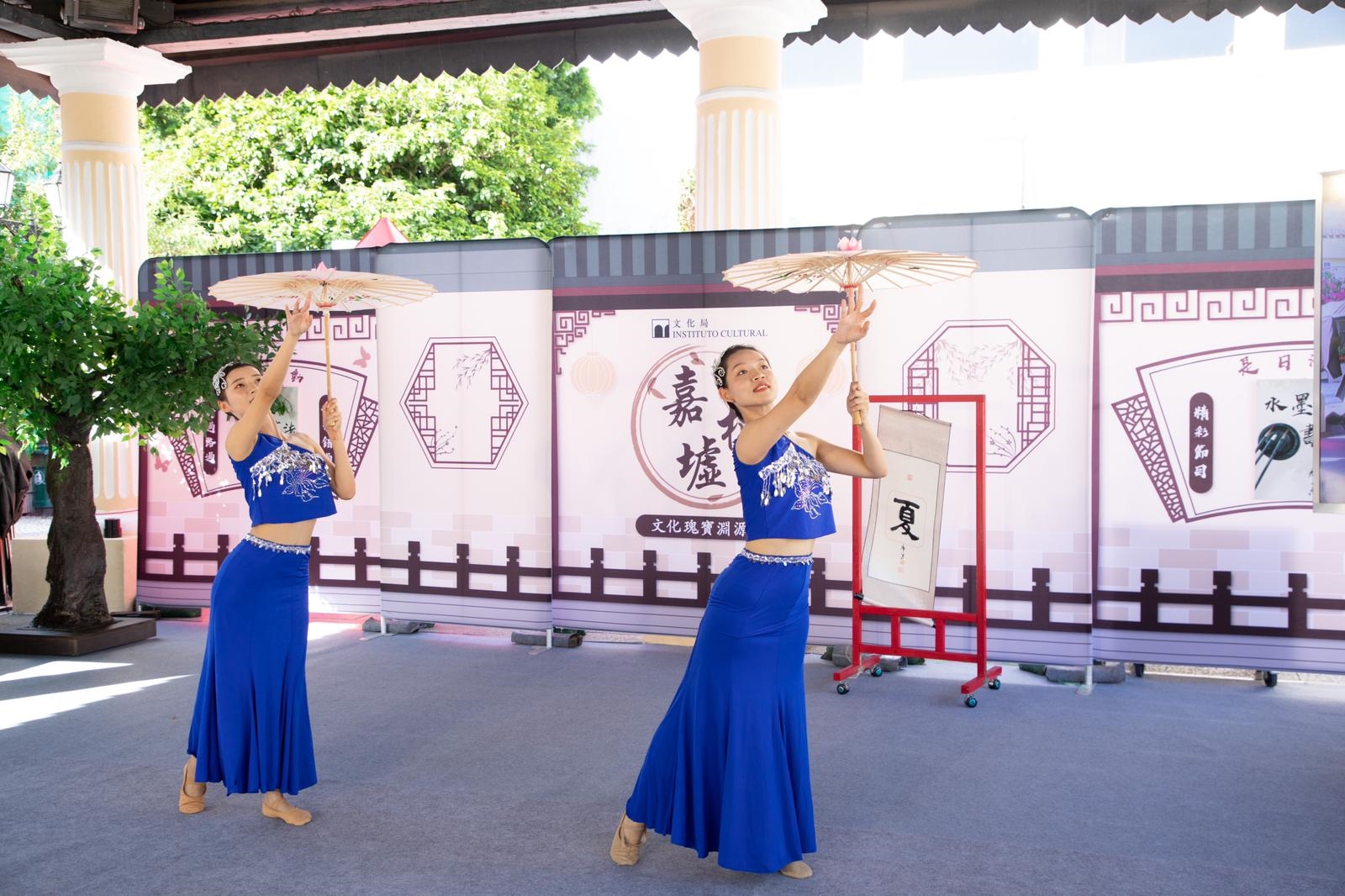 The Cultural Institute is promoting a series of activities and events this summer taking place at two major locations: in front of A-Má Temple and at the Taipa Houses-Museum. From July till August, a lot of people enjoyed concerts, theatre, performances, and urban wall painting in these areas. The government entity is extending these activities throughout September, so everyone can experience these local performances at iconic spots in both the Macau peninsula and Taipa. The space in front of A-Má Temple–Largo do Pagode da Barra–hosts the following collectives: Macao Chinese Orchestra, Brotherhood Art Association, Long Fund Theatre Association, The Macau Culture and Arts Association, and the Miss White Dance Group, who present a series of shows focusing on Chinese traditional arts, including the Pui Sik Parade, Chinese painting, and dances of the drunken dragon.
The Taipa Houses-Museum surroundings are the chosen grounds for folklore performances by the Macao Orchestra, Concrete/Lotus, Danças e Cantares Portuguesa "Macau no Coração" Association, the Danças e Cantares de Macau group, the Macanese Tune, amongst others. The Carmo Fair is the stage for calligraphy master, Choi Chun Heng, the International Macau Association of Tea Ceremonies, the Macau Chinese Youth Orchestra, and the Bússola de Teatro Criativo Association to present their crafts as well.
When: Saturdays and Sundays, 4:00pm–6:00pm, August 29 and 30, September 5 and 6, 12 and 13, 2020
Where: Largo do Pagode da Barra, in front of A-Má Temple and Taipa Houses-Museum, Avenida da Praia, Carmo, Taipa
How much: Free admission
For more information, check their Facebook page

Wind down after hump day at Vida Rica Bar while enjoying some of the best views in town! Enjoy mid-week vibes at one of the top cocktail bars in Macau on Wednesdays, with their Summertime Sunset Sessions featuring a live DJ playing and their legendary, handcrafted cocktails with food and snacks. Gather your colleagues for some after-work drinks or perhaps have a get together with your close friends for chit chat and gossip!
When: Wednesdays, 6:00pm–9:00pm, ongoing
Where: Vida Rica Bar, Mandarin Oriental, Macau, 945 Avenida Dr. Sun Yat Sen, NAPE, Macau
How much: Drinks start at MOP $98 (snack included)
For more information and reservations, call +853 8805 8928, send an email to [email protected] or check the event's Facebook page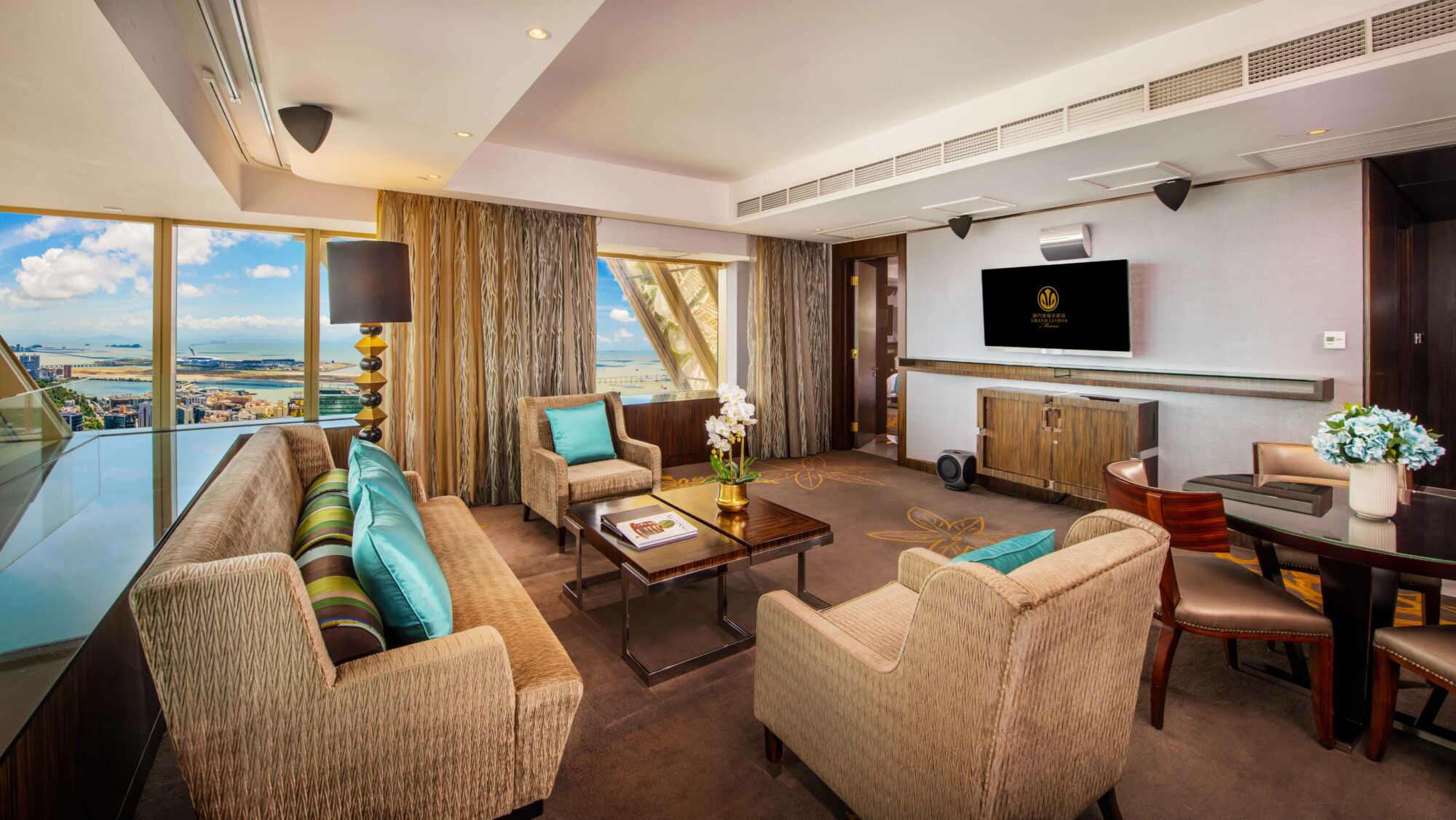 Grand Lisboa Hotel invites locals to experience a great summer escape while staying in the heart of it all! Experience a luxurious and relaxing staycation and receive up to MOP $1,600 in complimentary spending on world-class dining at the hotel's signature restaurants and rejuvenating spa experiences. The "Grand Stay with Taste" is an exclusive staycation in a lavish superior suite at Grand Lisboa Hotel. Guests also receive complimentary credit to spend on dining at The 8, The Kitchen, Casa Don Alfonso, Round-The-Clock Café, and Noodle and Congee.
The "Grand Stay with Taste" includes one night of accommodation in a superior suite, MOP $1,600 worth of complimentary hotel credit, complimentary access to the swimming pool and fitness center, in-room mini-bar, local calls and wi-fi, early check-in and late check-out, and free parking. For the ultimate in relaxation, the "Rest and Relax" staycation–inclusive of an indulgent spa treatment–is the perfect retreat. Guests may choose to enjoy a 60-minute Swedish-style massage or receive MOP $500 in complimentary hotel credit. This "Rest and Relax" offer is comprised of one night of accommodation in a superior room, your own choice of MOP $500 complimentary credit on dining and spa, or a 60-minute Swedish massage at The Spa at Grand Lisboa, plus the special price of MOP $700 for an additional 60-minute Swedish massage during the staycation or after it. Complimentary access to the swimming pool and fitness center and to the in-room mini-bar, local calls, and wi-fi are also included, but also early check-in and late check-out and complimentary parking (both subject to availability).
When: From now till September 30, 2020
Where: Grand Lisboa Hotel, Avenida De Lisboa, Macau
How much: "Grand Stay with Taste" suite package – From MOP $2,588
"Rest and Relax" room package – From MOP $1,288
*All prices are subject to 10% service charge. Guests will be exempt from the 5% government tourism tax
For more information and bookings, check their official website
The exhibition "Pirates in the Waters of Macao (1854-1935)", is held from August, 2020 till January, 2021, presenting the phenomenon of piracy in the surrounding waters of Macau and the multiple meanings it had for the city.  The word "pirate" conjures up the stereotype of adventures, romances, cruelties, and barbarities, which is a set of social representations cultivated fundamentally by literature and the film industry.
However, with a deeper study, one can see that "piracy" is a particularly complex subject. The exhibition "Pirates in the Waters of Macao (1854-1935)" is a project that aims, on the one hand, to encourage the public and researchers' interest in the study and investigation of this subject and to give an account of the different dimensions of the phenomenon of piracy as a social practice in a much wider political, economic, social and cultural system; and, on the other hand, to showcase a particularly rich collection of documentation preserved in the Macao Archives.
The exhibition features a selection of over 100 documents, maps, and photographs from the Macau Archives' collection that addresses the theme of piracy in the Pearl River Delta region, thereby revealing the diversity and thematic amplitude of the documentation, as well as developing knowledge about the multiple meanings of the phenomenon of piracy for Macau in the second half of the 19th century to the first decades of the 20th century.
When: August 19, 2020–January 31, 2021
Where: Macao Archives, 91–93 Avenida do Conselheiro Ferreira de Almeida, Macau
How much: Free admission
For more information check the organizer's official website or click here
Tags