No holiday plans this summer? Well, you don't need to go on a getaway to spend the summer in style. Right in the heart of the city is a cozy neighborhood brimming with beautiful alleyways, artworks, scenery and breathtaking rooftop views that will transport your senses to a special place and time. That's how Taipa Village simply captivates travelers and visitors.
The lifestyle destination has upped its ante this summer with incredible activities for kids and the whole family. Watch out for running workshops, face painting, and portrait painting activities during the summer months. Trust us when we say, you don't need to book that trip but book a dining date at any of these restaurants and go for a stroll at the charming village.
Breathtaking rooftop views of the city
What's not to love about sitting sky high, gazing at the stars or a stunning scenery, reflecting on life while sipping drinks? The season of Summer is about seeing all the colors around you and appreciating nature, time and life. Taipa Village is the ultimate place for dining and drinking with the best rooftop views of Macau. Whether you're craving for delicate Portuguese food, Italian bites or home-style Macanese cuisine, there's something for all your cravings at this perfect lifestyle destination this summer.
La Famiglia
(See featured image)
It's safe to say that La Famiglia is every mom's favorite in Macau. Why is that, you may ask? A kid-friendly ambiance, a wholesome healthy menu, impeccable service and stunning location are only among the reasons why it's a certified winner. The panoramic views from the rooftop are the icing on the cake of an already satisfying meal.
Boasting of a contemporary rendition of Portuguese Italian cuisine, their new menu is something to watch out for. It caters to all kinds of age groups, friends and families and features a wide array of Macanese dishes to suit all tastes. We suggest you try the Sapateira (stuffed crab on the shell), fried shrimp with butter garlic sauce, sauteed clams in white wine sauce, Portuguese suckling pig, seafood casserole and so much more. Savor the taste of summer with these delicious dishes at a setting that simply sticks to the heart of everyone.
La Famiglia R. dos Clerigos, Taipa Village, +853 2857 6131, facebook.com/famiglia.macau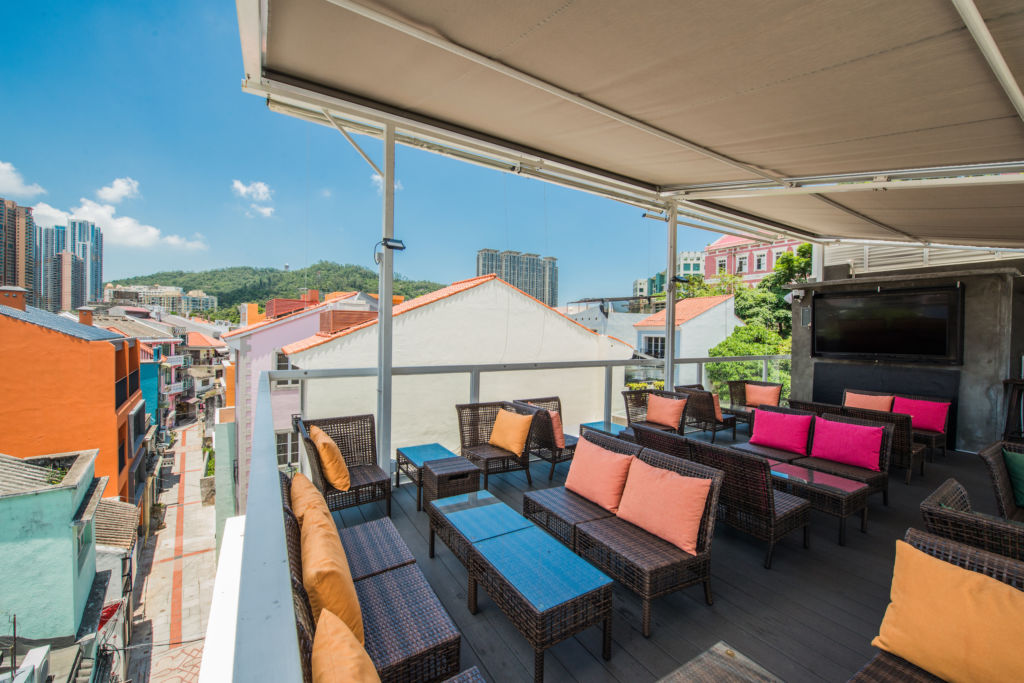 Bella Taipa
Taipa Village is always a perfect setting for a romantic stroll. Head to Bella Taipa and spend some quality time with your loved ones. Beat the heat with some delicious Italian dishes such as pizza, pasta or swordfish Sicilian style in their magical menu. Sit in the relaxing atmosphere of the Bella Taipa rooftop and add a splash of color to your Instagram by taking a snap. Sip some cold Italian beer to quench your thirst and imagine that you're somewhere on the coast of Italy without the hefty price tag.
Bella Taipa Número 1 Rua dos Clérigos, Taipa Macau, China. +853 2857 6621, www.bellataipa.com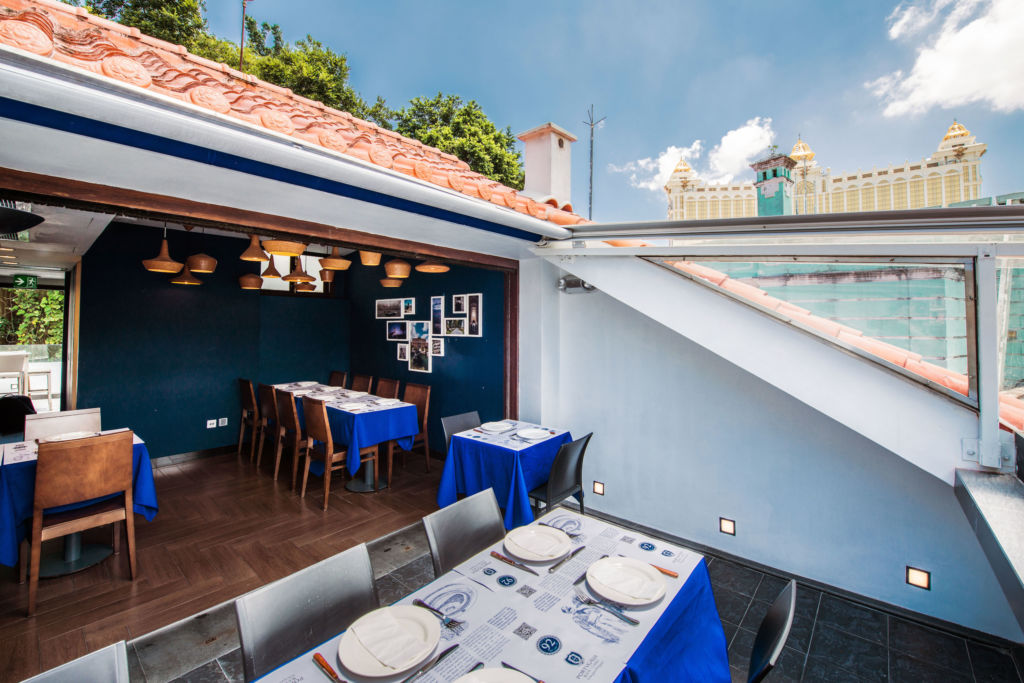 Portugalia
Dine under the stars and we mean it literally when at Portugalia. The calm sea of blue interiors already sets the mood for a holiday vibe and a fantastic menu covers all the basics for an exceptional dining experience. The posh restaurant is popular for serving one of the best steaks in town and has seen plenty of memorable occasions held here for many visitors and residents. On the enchanting menu is the Bacalhau, remember that a Portuguese meal is never complete without it. Try the most famous codfish in Portugal, the Bacalhau "à Braz" that is priced at MOP $180. Don't leave without a taste of Serradura and egg pudding both priced at MOP $55. Whatever dish you go for here it is always a delightful dining day.
Portugália Rua dos Mercadores No.5, Taipa Village, Macau, +853 6280 3992,  www.portugalia.com.mo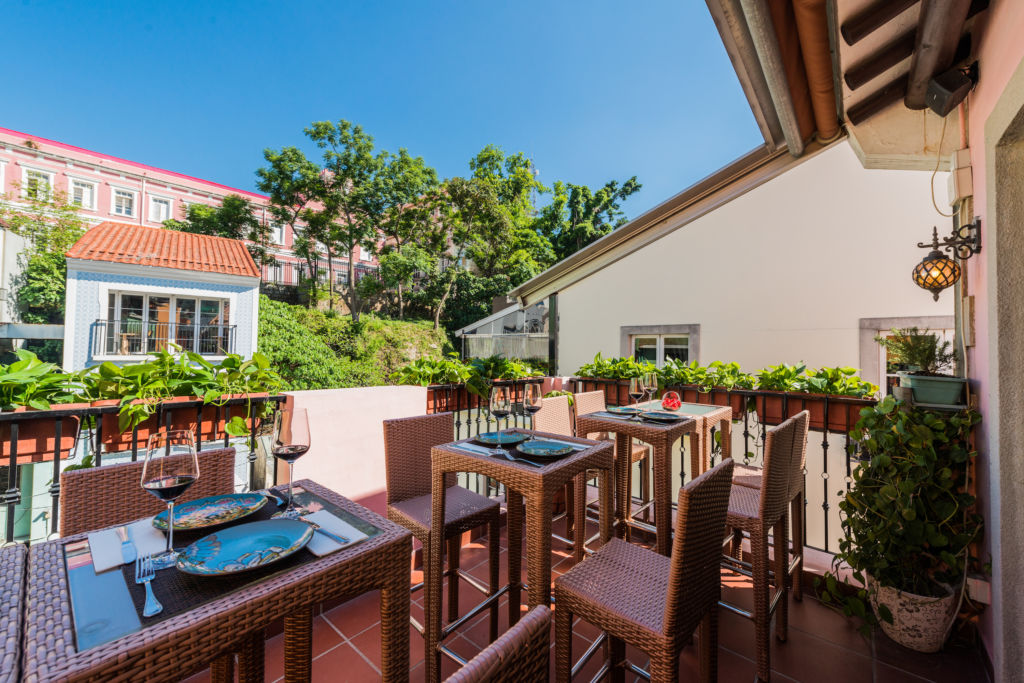 Tapas de Portugal
Do you think this dining spot is in Macau? It's hard to believe you're in the city at all when your surroundings are draped with lush greenery and rustic architecture. You'll be quickly mistaken for being in a quaint town in Europe and that's exactly how Tapas de Portugal wants to make you feel when you dine here. One of the hidden gems in Taipa Village, it is nestled just beside Antonio's. It certainly has a charm of its own and we've declared our love of this rooftop spot with a stunning view of the stars at night so many times that we want to say it again. If you need to do one thing this summer, stay, dine and drink at this gorgeous spot.
Tapas de Portugal Taipa Village, Rua dos Clérigos No. 9, Taipa, Macau, +853 2857 6626, [email protected], www.facebook.com/tapasdeportugal, www.taipavillagemacau.com

Taipa Village Summer Family Fun
Make it a summer to remember forever with the whole family. Give your kids the gift of time and head to the coolest place in Macau this season, the Taipa Village. Enjoy a feast of flavors, fun, and festivities. Join the series of fun-filled workshops, face painting and portrait drawings activities that will be provided by local creative and handicraft artists who will be stationed at Taipa Village during summer weekends. It's a productive way to enrich your children's skill and confidence. Among the participating art groups include Binshu Treecie, Blessing Balloon, Me More Macau, WiniC Makeup & Styling and others. Don't miss out on this exciting event.
When: July 1–August 26, 2018
Where:  Taipa Village Art Space, 10 Rua Dos Clerigos, Taipa
For more details, contact +853 2857 6116 or visit www.taipavillagemacau.org.mo
Creativity and colors at art exhibitions
You don't need to understand everything to appreciate beauty. This summer, immerse in different forms of art and explore the role of tradition and culture in society at these excellent art exhibitions at Taipa Village Art Space.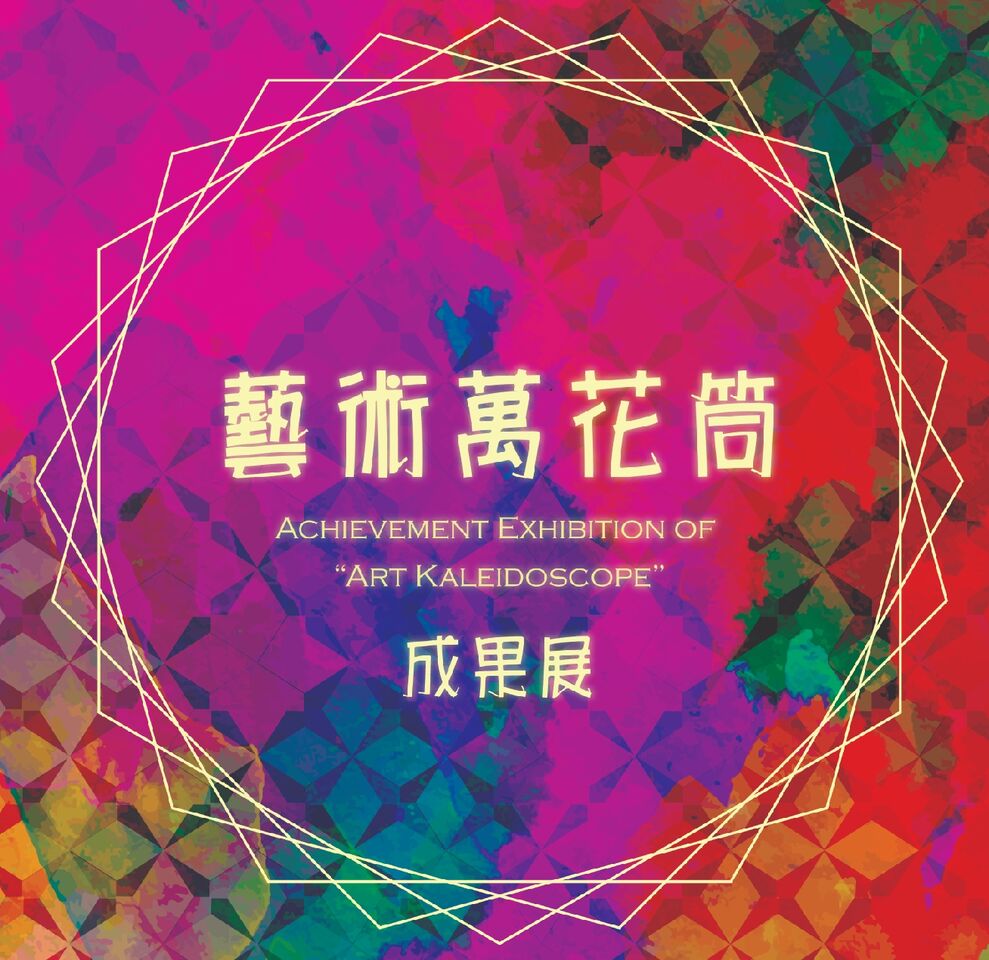 Presenting the 2018 Art Kaleidoscope Exhibition that showcases paintings and crafts created by the public who participated in three different workshops which include painting, printmaking, and English calligraphy; organized by AAMA (Ark – Association of Macau Art). The purpose and aim of this exhibition are to promote art and creative diversity amongst the public by utilizing different materials and techniques to interpret their own Kaleidoscope that represents a diverse range of sense.
When: 12:00pm—8:00pm, June 10—29
Where: Taipa Village Art Space, 10 Rua Dos Clerigos, Taipa
How much: Free admission
For more information please call +853 2857 6118 or email [email protected] or visit www.taipavillagemacau.org.mo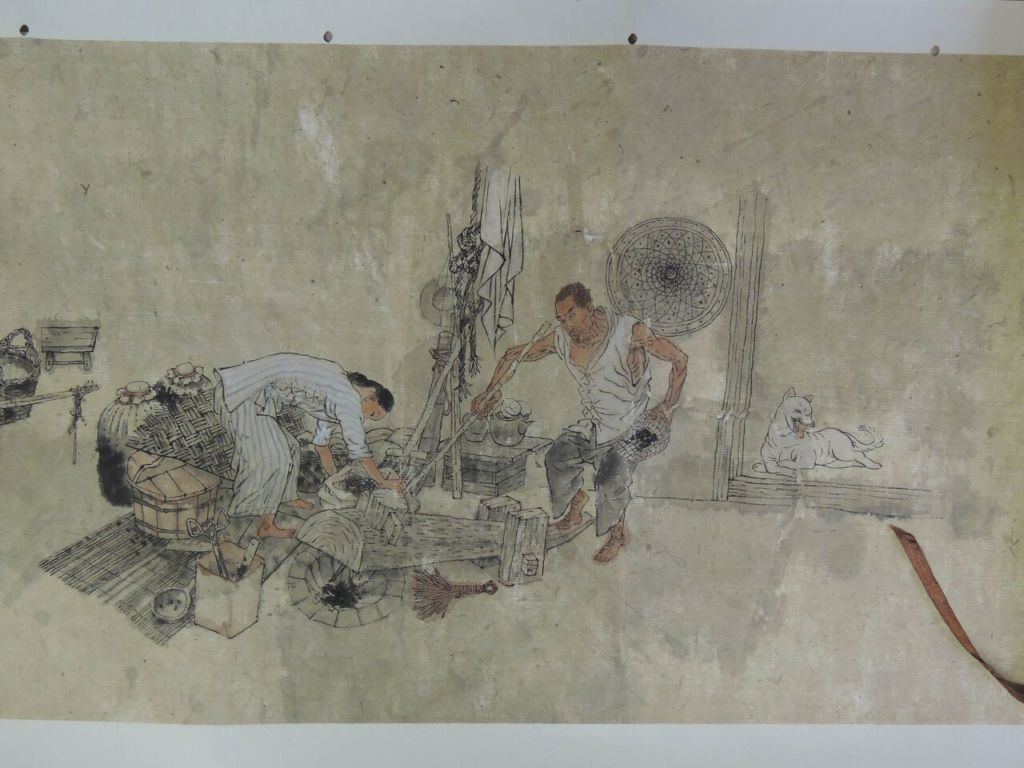 MACAU FIRECRACKERS INDUSTRY – NEW WORKS BY LIO MAN CHEONG
This exhibition will be showcasing a unique collection of Chinese ink paintings from the renowned artist, Lio Man Cheong who will be presenting the history and production line of Macau's ever-flourishing firecrackers industry, and the way of life surrounding it. Children and young youth can learn about the culture and history of Macau with abundant visuals and stories and know more about how our city used to be in the old times.  It is, in fact, an invaluable testimony of Macau's humble past and a reflection on the roots of local identity.
When: July 4—October 5
Where: Taipa Village Art Space, 10 Rua Dos Clerigos, Taipa
How much: Free admission
For more details and information please call +853 2857 6118 and email [email protected] or visit www.taipavillagemacau.org.mo
---
Taipa Village Macau Rua do Cunha, Macau, +853 2857 6083, www.taipavillagemacau.com
Tags