Sometimes it might be challenging to find family friendly events in Macau to bring your family to. However, this March, there are lots of cool and fun activities! Why not get your groove on and head to MGM Cotai to see the Jabbawockeez True to Yourself Show, get yourself a spot on Galo x Taipa Village Easter Festive Fun (it is in April, but reserve your spot now), or experience a new way of going to Coloane Village, thanks to Macau Cruise!
And of course, family fun also happens at the monthly Bene Italian Mercato, which will take you to Amalfi Coast this March!
MACAU CRUISE
(Featured image above)
Macau Cruise offers the best of both land and sea sightseeing, taking visitors on a comprehensive tour connecting the Macau Peninsula, Taipa and Coloane. For those who appreciate an immersive travel experience, Macau Cruise begins with an overview of the city, to be followed by close up encounters with the respective points of interest for the most in-depth understanding of the multicultural aspects of Macau.
During this 30–45 minutes of journey, passengers can feast their eyes on the most iconic and spectacular sceneries along Taipa, Macau Peninsula, Coloane, as well as the coastal line of Hengqin. From the World Heritage Sites, namely A-Ma Temple, Guia Fortress, Penha Hill, to modern tourist attractions such as Macao Science Museum, Kun Iam Ecumenical Centre Macau Tower, a cluster of large-scale integrated hotel and resorts, as well as major regional infrastructures including the three cross-sea bridges in Macau, light rail system and Hengqin Campus of the University of Macau. Explore the fascinating dynamics of the international metropolis, ready for you to explore from a unique perspective at sea!
When: December 20, 2018–onwards
Taipa to Coloane – 11:00am, 1:00pm, 3:00pm, 5:00pm
Coloane to Taipa – 12:00pm, 2:00pm, 4:00, 6:00pm
Where: Taipa Ferry Terminal and Coloane Village
How much: MOP $100 each way
For bookings, click here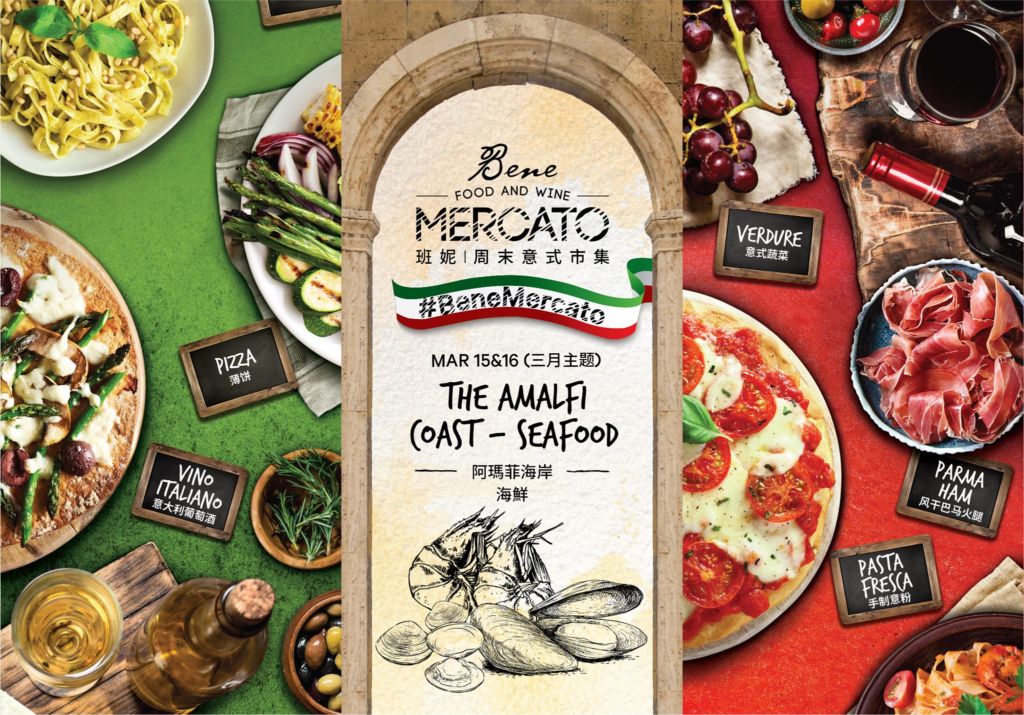 La Dolce Vita is back at Sheraton Grand Macao Hotel, Cotai Central! Visit Bene Food & Wine Mercato on March 15th, this time focusing on delicacies from the Amalfi coast! This month's unique dining concept incorporates lots of seafood. This event explores the authentic flavors of Italy every month and this doesn't just extend to the food. Vibrant market atmosphere, indigenous wine counters and different theme-inspired interactive cooking stations will take you on a journey to experience the flavors of Italy like a true Italian.
When: Friday and Saturday, March 15 and 16, 2019
Where: Bene, Level 1, Sheraton Grand Macao Hotel, Cotai Central, Estrada do Istmo. s/n, Cotai
How much: MOP $488 per adult; MOP $200 per child (aged 6–12 years old)
Price includes entry ticket, unlimited food, wines and drinks while Marriott Bonvoy members will enjoy special discounts
For enquiries or reservations, call +853 8113 1200 or email them at [email protected]
To find out more about this event, check their Facebook page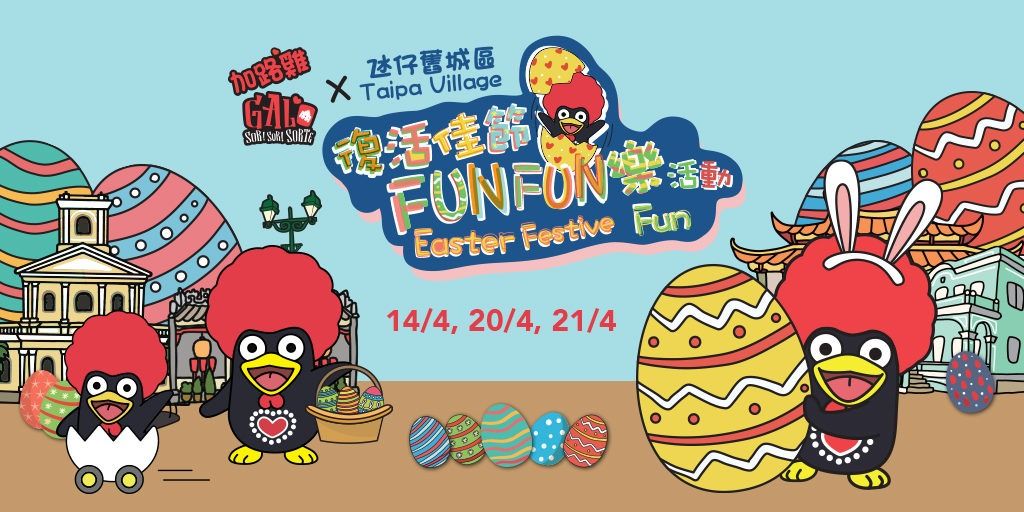 (Enrollment is open in March)
Taipa Village Cultural Association is having an Easter-themed event on April 14, 20 and 21, and this is the time to sing up for this awesome and original event for all family members! Macau's Lucky Rooster "Galo" will be visiting Taipa Village in this Easter! Galo will be showing you around the village to explore the unique culture and history of this fun-filled destination. There'll be a series of activities including orienteering competition, Easter egg painting, face painting, as well as Easter egg hunt and Taipa Village discovery. Through these specially-designed programs, Galo will spread luck, happiness, love and hope to everyone. Let's complete the mission with Galo!
The idea is to celebrate the Easter festive season with an array of activities which will bring families, kids and young generations together. It is also to raise awareness of Taipa Village's history and heritage through the specially-designed programs. The event also aims to generate team spirit and closer ties for families, kids and young generations through their engagement in the activities. The idea is to also educate the community with the diverse offerings of Taipa Village, as well as the historic and cultural background of this well-preserved enclave.
The program includes an orienteering competition, egg and face painting for kids, a Taipa Village Easter Egg Hunting & Taipa Village Discovery with 14 different hiding locations! Take your family and friends and have a blast throughout April, the Easter month!
When: Taipa Village Easter Orienteering Competition: Sunday, 3:00pm–6:00pm, April 14, 2019
Taipa Village Easter Egg Painting & Face Painting: Saturday, 2:00pm—6:00pm, April 20, 2019
Taipa Village Easter Egg Hunting & Taipa Village Discovery: Sunday, 2:00pm–6:00pm, April 21, 2019
Where: Throughout Taipa Village
How much: Orienteering competition – MOP $180
Egg painting session – MOP $250 per family (1 adult + 1 kid)
Face painting – MOP $20 per kid
Egg hunting – MOP $50 per family (1 kid + maximum of 2 adults)
For more information and enrolment in the activities, check the event's website

Biomimicry is a cross-disciplinary science in which humans have applied the complexity of biological evolution–and adaptation by organisms to environmental changes over the course of 3.8 billion years–to innovative technology or product design. Such effort attempts to provide solutions for various problems faced by society. The exhibition "Biomimicry – Inspired by Nature" introduces biomimetic technology inventions and shows a glimpse of possible future developments. There are also four "Tinkering Workshops" where visitors can let their creativity run wild and experience the fun of bionic technology design with just a few simple tools and materials.
When: December 1, 2018–March 31, 2019
Where: Gallery 2, Exhibition Center, Macao Science Center, Avenida Dr. Sun Yat-sen, Nape, Macau
How much: MOP $25
For more information, check their website, call+853 2888 0822 or email [email protected]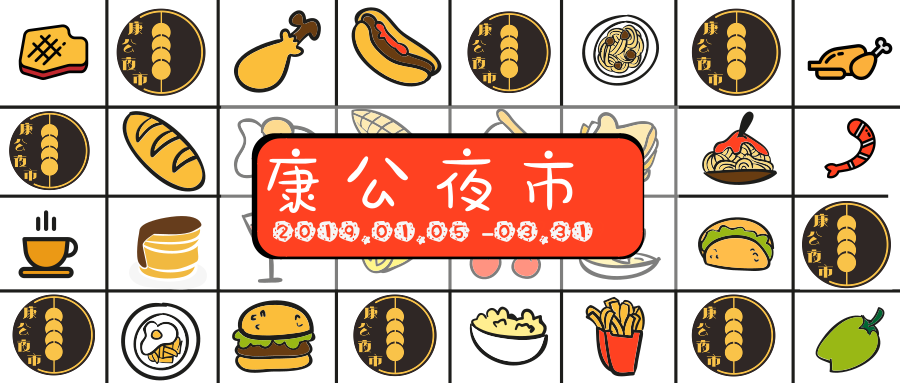 Rua Cinco de Outubro, which connects Macau's major street, known as San Ma Lou, to Hong Kung Temple, is brightened up every weekend with the city's first night market, where you can eat traditional food and snacks such as fish balls and deep-fried squid right on the street, with tables and chairs provided.
When: Saturdays and Sundays, 6:00pm–10:00pm, January 5–March 31, 2019
Where: Rua Cinco de Outubro, Macau
How much: Free admission
For more information, call +853 2825 9897 or check their Facebook page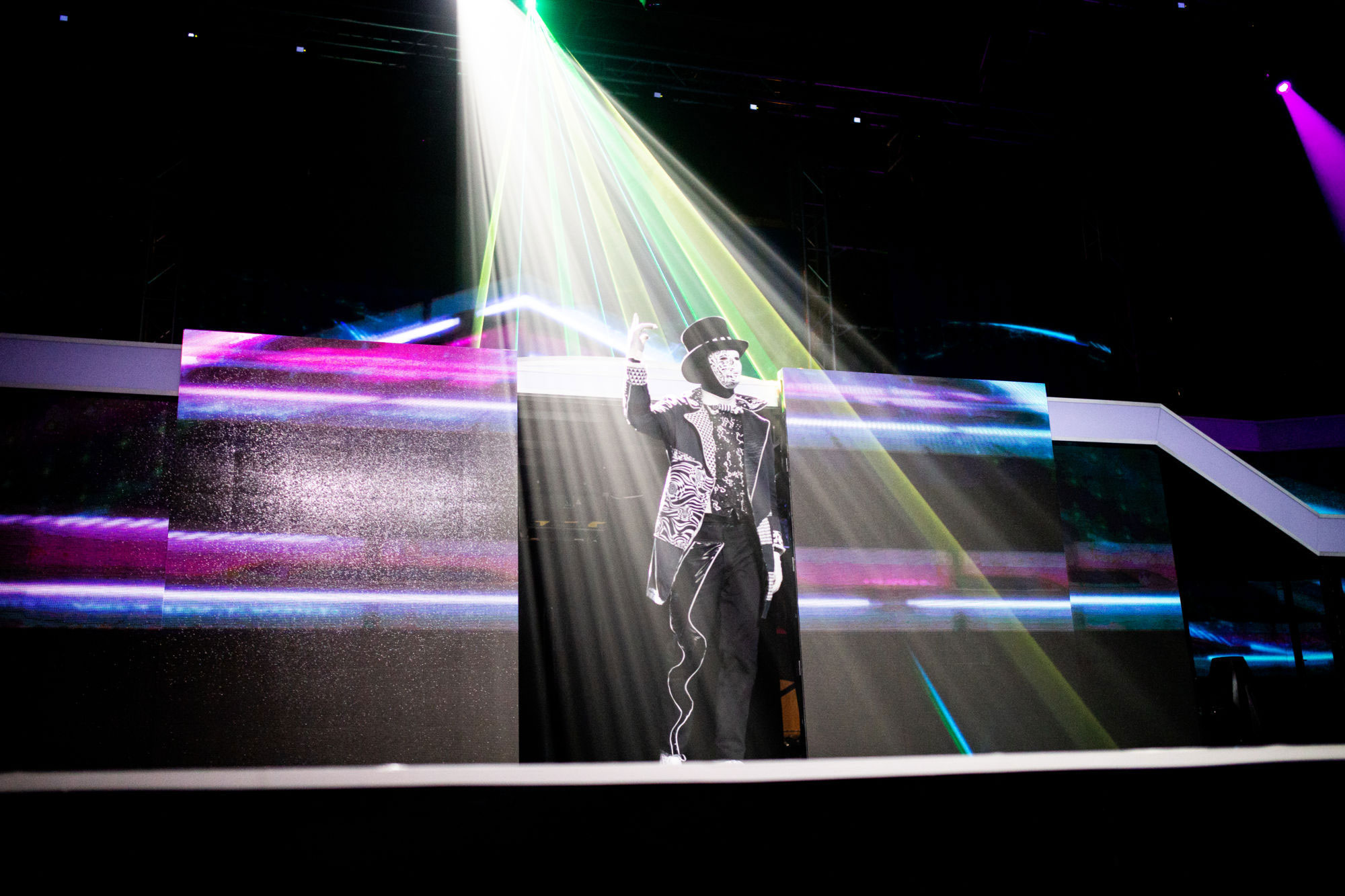 Celebrating its legacy of artistry and entertainment, MGM is proud to bring Macau locals and tourists a show like no other. MGM Cotai is bringing world famous hip-hop dance crew Jabbawockeez to have their first ever Macau residency show from March 2–31! Rising from humble beginnings, Jabbawockeez gained popularity after winning the first season of America's Best Dance Crew and they've been on the up and up since! Billed as one of the world's most influential dance crews, the Jabbawockeez will mesmerize and entertain audiences with their energetic mix of various contemporary choreography to deliver a show that's sure to blow your socks off at MGM Theater in Cotai.
MGM Macau is bringing the Jabbawockeez all the way from their current residency at MGM Grand Las Vegas! Working and performing with the likes of Bruno Mars, Taylor Swift, Pharrell, Black Eyed Peas, Tiësto and more, they are best known for their signature plain white masks and synchronized dancing. The Jabbawockeez wear masks to break through the barriers of race, gender and age believing that dance is a universal language. Jabbawockeez – true to yourself, will give the audience an up-close and personal performance with MGM Theater's state-of-the-art audio, visual and lighting technology.
When: March 2–31, 2019
Wednesday–Friday – 8:00pm
Saturdays – 6:00pm and 8:30pm
Sundays – 4:00pm and 6:30pm
Where: MGM Theatre, MGM Cotai, Avenida da Nave Desportiva, Cotai
How much: MOP $388, $488, $588, $988
Tickets can be bought here
For more information, call +853 8802 3833 or email [email protected]
---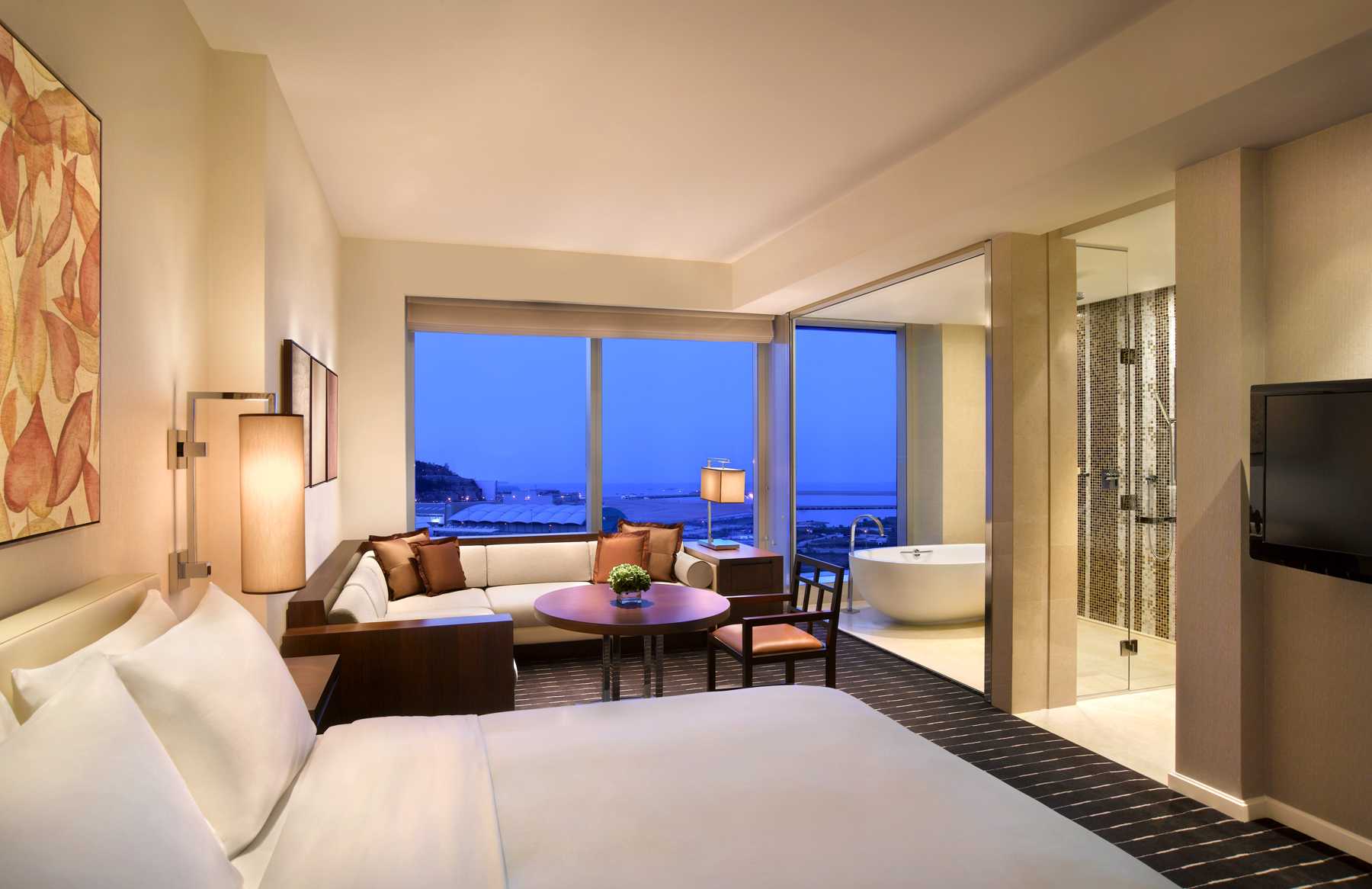 You don't need to leave Macau to indulge in a decadent retreat. Grand Hyatt Macau is one of the city's most fabulous hotels and it's just on our doorstep! It offers an exceptional experience when it comes to accommodation, dining, and relaxation. Enjoy the stunning view of the Cotai skyline from your beautiful room with modern accents in a weekend escape.
The Grand Hyatt Macau is part of the City of Dreams urban resort where your options for entertainment, shopping, and other fantastic luxurious services are endless. There are amazing amenities in the hotel itself to explore such as the impressive pool, gym and remarkable treatments at their spa. Go on a culinary adventure at any of the award-winning restaurants at Grand Hyatt Macau taking your dining experience to another level.
With a total value of MOP $5,499, this is one amazing giveaway you don't want to miss. The prize is valid from March 1, 2019, to February 29, 2020. This giveaway ends on March 31, 2019, and the winner will be notified directly via email.
Tags