Macau has been increasing its family activities with time, and May is a great month to take the little ones to see some exhibitions and shows at the 30th Macao Arts Festival, eat international food at the Macau Gourmet Festival in Broadway 2019, get free entries in the International Museum Day and much more. Check out our selection for this month and have fun with the family!
(See featured image above)
As flowers begin to bloom, Broadway Macau welcomes the season of spring with endless festivities and happenings. Broadway Macau's array of entertainment is suitable for everyone in the family to enjoy, including a local cuisine extravaganza with Macau Gourmet [email protected]! As the 20th anniversary of the Macau SAR approaches, Broadway Macau is organizing this dynamic event offering the best of this UNESCO Creative City. A selection of 20 delicious items will be available for only MOP $20 as part of their celebration.
Attendees at this year's event will be treated to a wide selection of foods and festivities. From local delicacies like Dom's Kitchen's Thai fried ice cream and durian taiyaki, Liège's traditional Belgium waffle, Chak In Kei's egg bubble waffle, Phoenix Lava's durian custard cream bun and Lo Yau Kee Tai O's grilled dried squid and fish maw sweet soup with milk, visitors will be spoiled for choice as they sample dishes from many of Macau's leading names in gastronomy.
When: April 19–May 19, 2019
Where: Broadway Macau, Avenida Marginal Flor de Lotus, Cotai
How much: Each dish has its own price, some priced at MOP $20
For more information or ticketing, call +853 8883 3338 or go to their website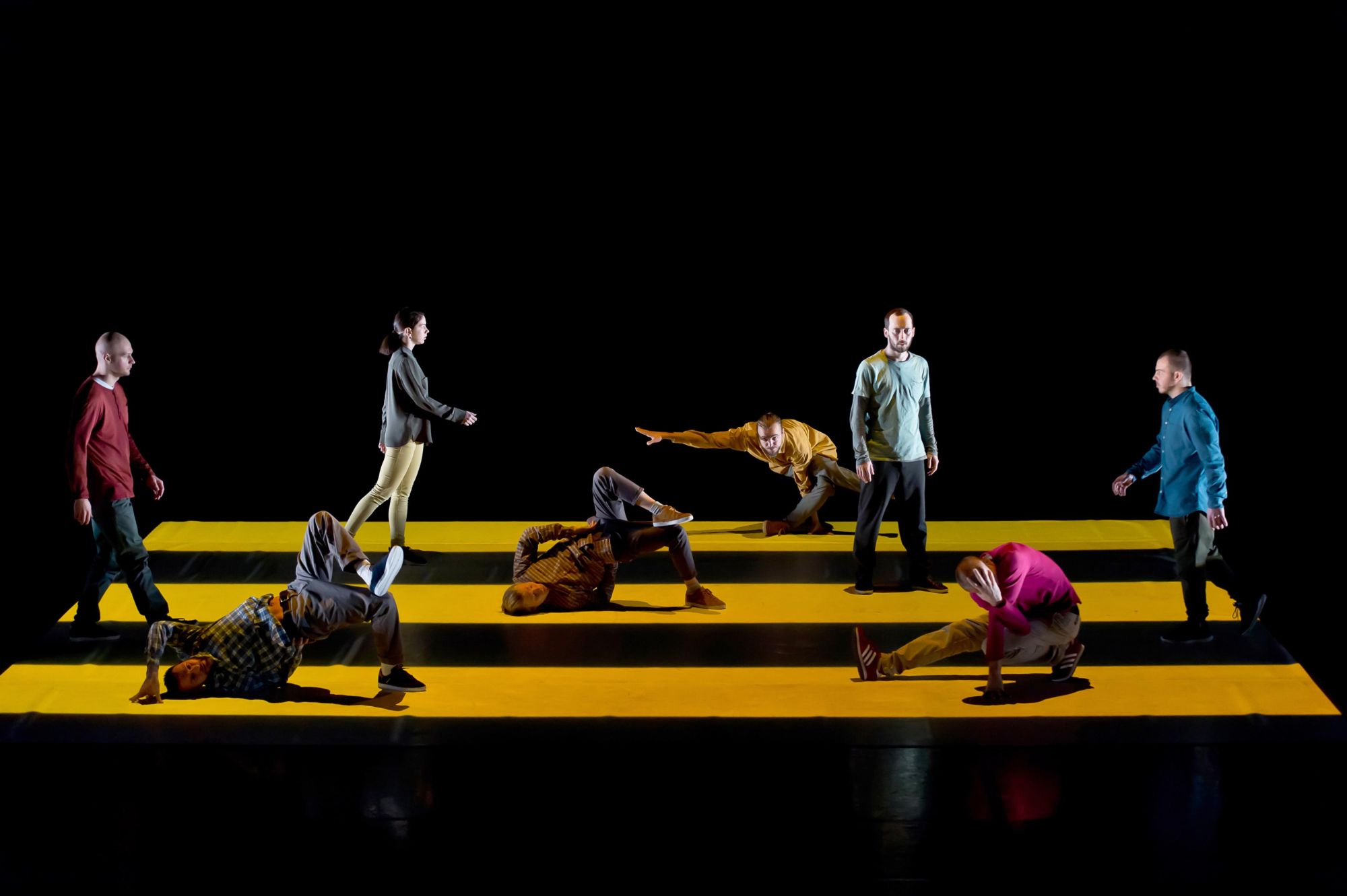 The Macao Arts Festival dramatically lights up the city every early summer, bringing together theatre, dance, music, circus, multimedia and visual arts in an artistic panorama of events. A mix of local, regional and international performers from various regions and countries around the world presents diverse programmes, including Cantonese Opera, Western classical and modern music, Chinese music and drama, Macanese drama, and a host of exciting artistic experiences enjoyed by enthusiastic multicultural audiences for an entire month. The icing on the cake is that several performances are hosted by some of Macau's enchanting and atmospheric UNESCO-listed World Heritage sites.
This year's Macao Arts Festival, themed "a tribute to the classics", opens with "Vertikal". Ten dancers supported by ropes appear to change their focus of gravity from the horizontal to the vertical and dash up walls, while during other moments they perform dance movements to contemporary music when suspended from a height. Another Festival highlight is the dance show "Rain", which returns to Macao 18 years after its debut. Additionally during the Festival, the 120th anniversary of the birth of Chinese novelist, Lao She, is marked by performance of "Mr Ma and Son", a dramatisation of his novel of the same name. The narrative brings together Beijing-style wit and English humor.
When: May 3–June 2, 2019
Where: Macao Cultural Centre, Iao Hon Market Garden, Macao Conservatory, Old Court Building, Alegria Cinema
How much: MOP $100–180 per person depending on the show
Check out more updates on their website or MGTO's, or call +853 2836 6866, +853 2855 5555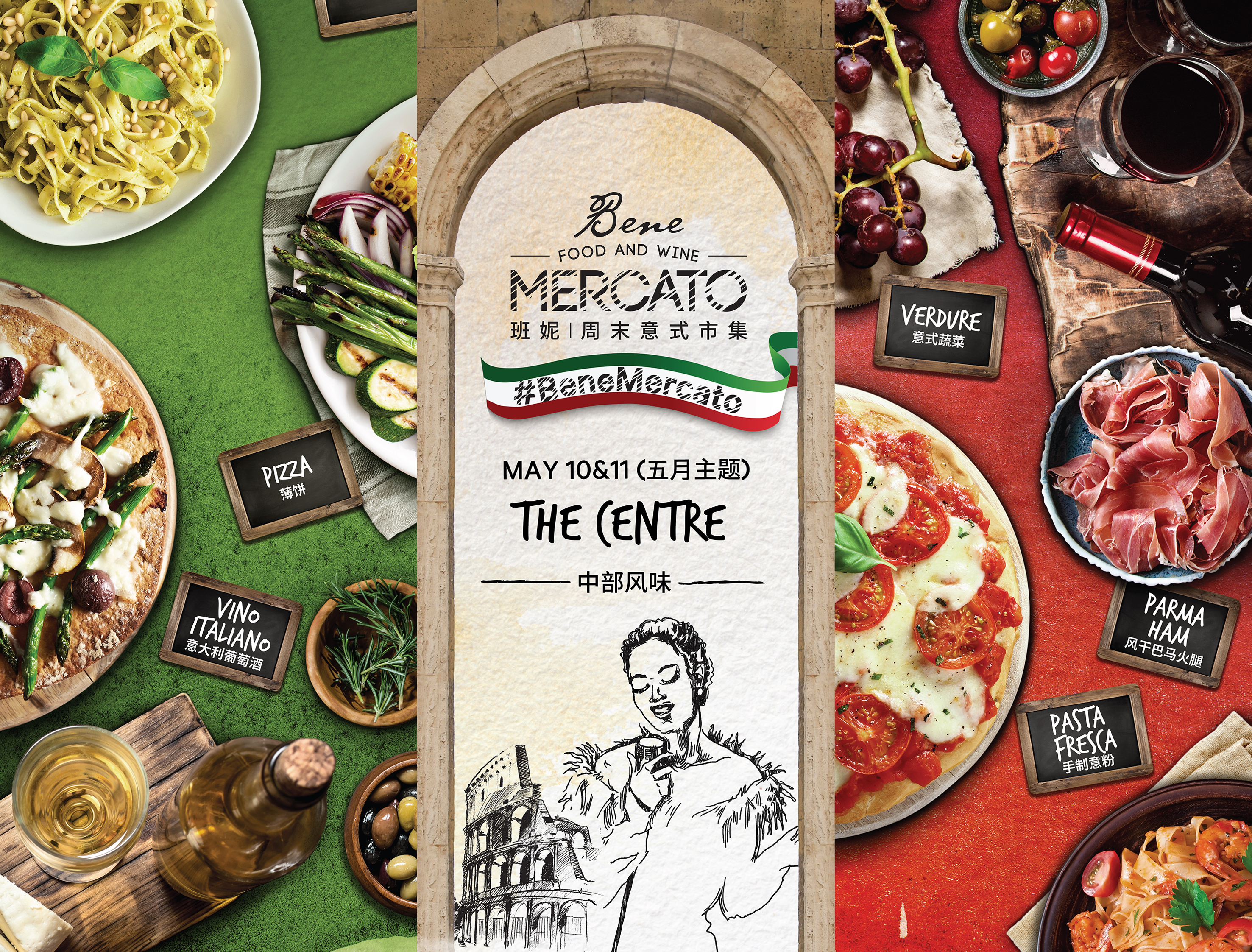 La Dolce Vita! This May visit Bene Food & Wine Mercato, a unique dining concept that explores the authentic flavors of Italy every month. Vibrant market atmosphere, indigenous wine counters and different theme-inspired interactive cooking stations that take you on a journey to experience the taste of Italy like a true Italian.
This time, the Mercato includes XL sized blini with house made smoked salmon, lobster, crab, ocean trout roe, burrata cheese and bottarga, broiled semolina gnocchi alla romana, conchiglie pasta with seafood ragù, roasted wagyu rump with porcini, mushrooms mashed potato and chianti wine sauce, slow roasted whole snow fish with Umbrian lentil stew, barbecue New Zealand lamb chop scottadito with roast cauliflower and much more.
When: Friday and Saturday, May 10 and 11, 2019
Where: Bene, Level 1, Sheraton Grand Macao Hotel, Cotai Central, Estrada do Istmo. s/n, Cotai
How much: MOP $488 per adult and MOP $200 per child (aged 6–12 years old)
Price includes entry ticket, unlimited food, wines and drinks
For bookings, click here. For further information, call +853 8113 1200, email [email protected] or check the event's Facebook page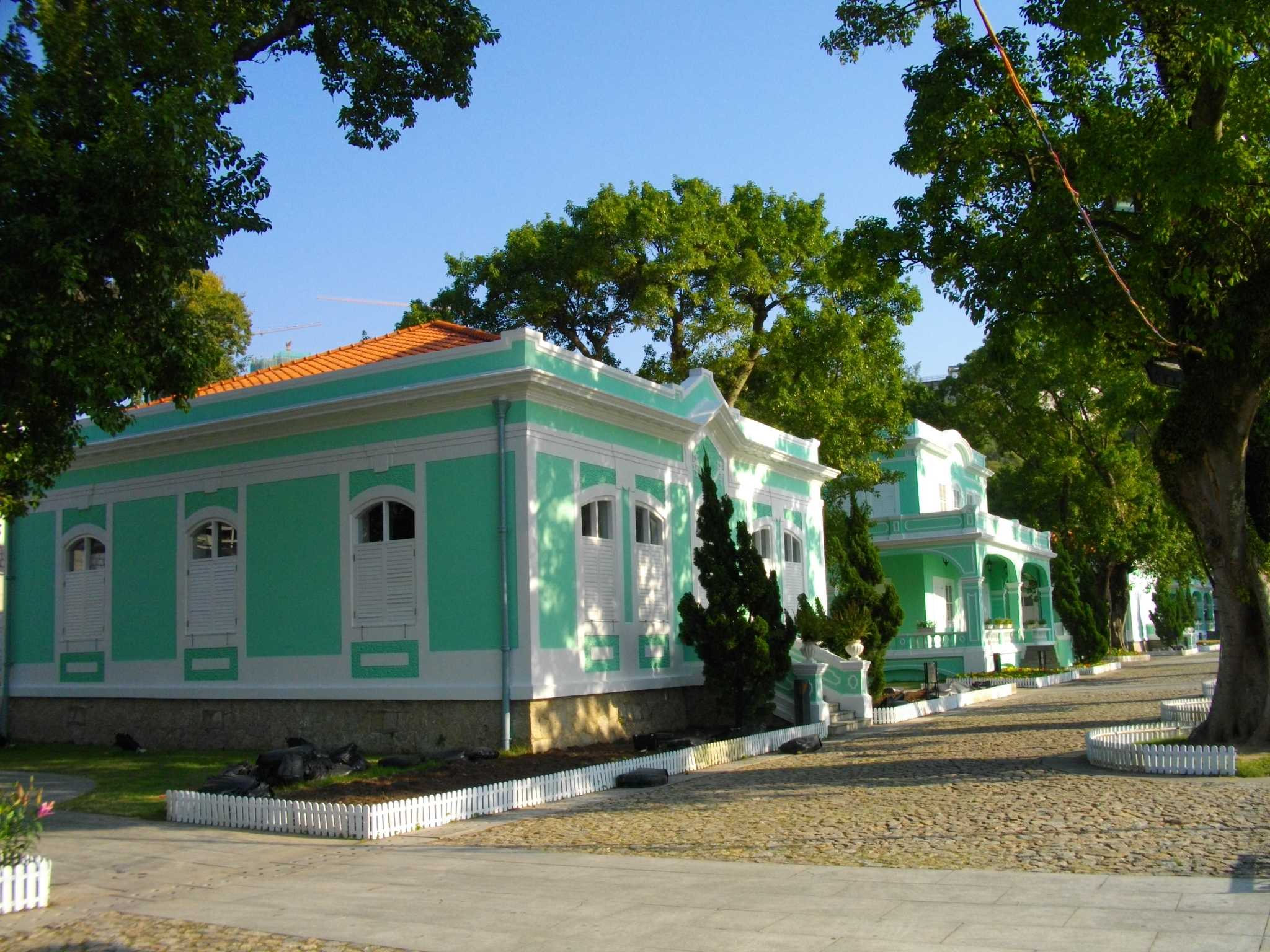 Tags