Don't miss out on all the things Macau has to offer this weekend. This is also your last chance to visit Walking Culture, an exhibition open to the public at Taipa Village Art Gallery. These are also the last days to check out vernissage and music performance "re:ai" and to head to Hong Kung Night Market for some local goodies, street food, and fun. Besides this, there are concerts, art performances, Artyzen Grand Lapa Macau's Chinese Wine & Dine, and much more! Read on and find out amazing stuff to do this weekend in Macau.
(See featured image above)
Imagine pairing Peking duck with Louis Jadot Pommard and steamed shrimp dumplings with G.H. Mumm Champagne. The second Macau Wine & Dine of 2021, dedicated to Chinese cuisine and the best wines to pair with it, is held at Artyzen Grand Lapa Macau in collaboration with the Wine Society of Macau and DOC DMC Macau. Featuring over 25 different wines and spirits from famous producing countries including China, France, Italy, Portugal, USA, Germany, and Hungary, this time the Wine & Dine matches signature Chinese dishes specially prepared by the hotel culinary team, helmed by Chef Sam Sham, the Executive Chinese Chef of Artyzen Grand Lapa Macau.
The Chinese Wine & Dine Event is a unique culinary experience for all, whereby guests can choose freely from different food and wine items and understand their pairing. Wine lovers will be taken on a novel tasting journey in pair up with signature Chinese dishes showcased in live stations including Peking duck wraps, rou jia mo, laziji, marinated scallop ceviche with XO sauce, and pan-fried green chive-cabbage bun.
When: Chinese Wine & Dine – Saturday, March 27, 2021
Bubbles masterclass – 5:00pm–6:00pm, Saturday, March 27, 2021
Introduction to wine tasting masterclass – 3:30pm–4:30pm and 5:00pm–6:00pm, Saturday, March 27, 2021
After party – 10:00pm–2:00am, Saturday, March 27, 2021
Where: Artyzen Grand Lapa Macau, 956-1110 Avenida da Amizade, Macau
How much: MOP $118–350 per person*
*Special discount for students
For more information, check here. For tickets, click here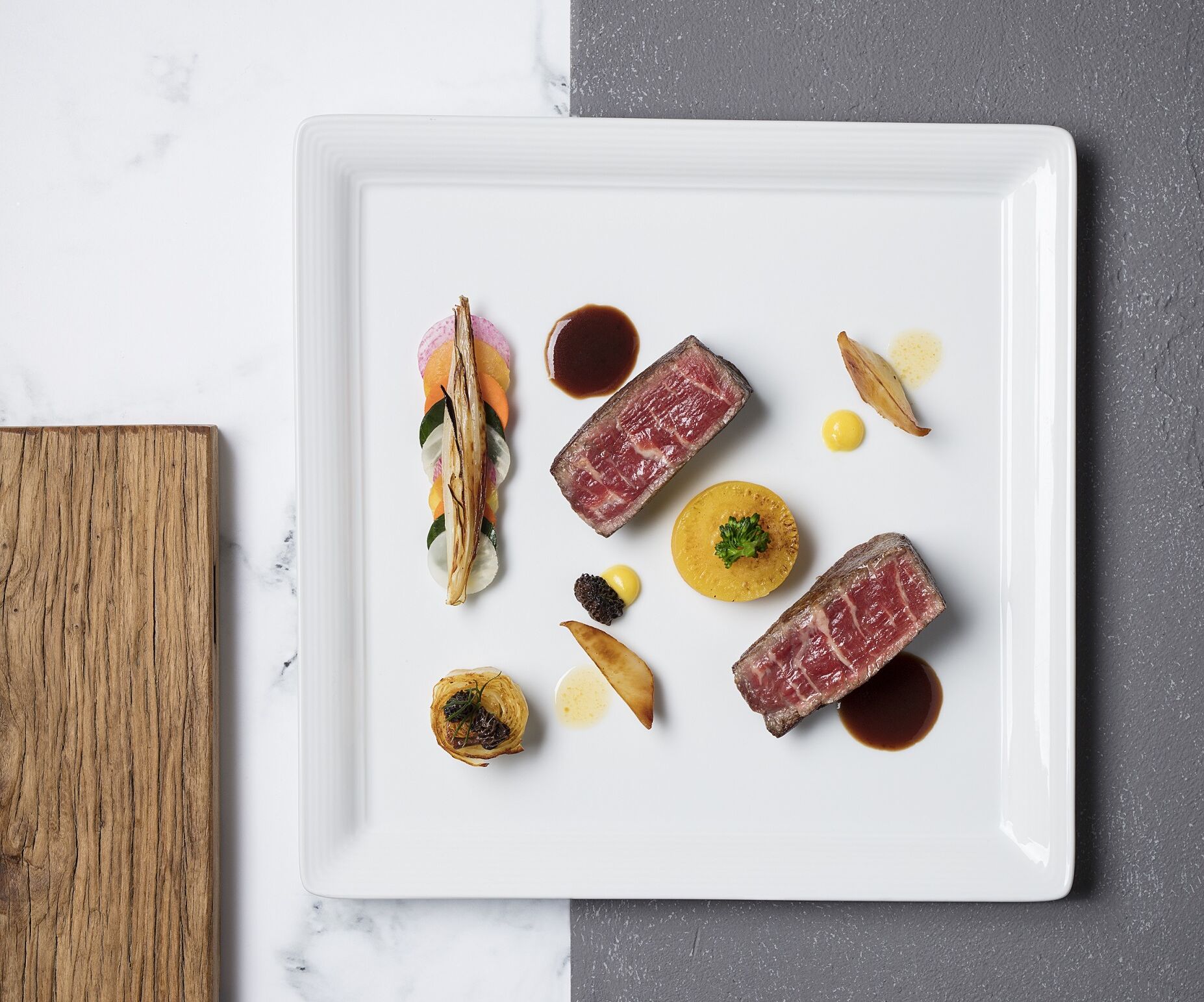 The Manor at The St. Regis Macao presents the latest evolution of its a-la-carte menu, showcasing a range of exclusive ingredients and distinctive presentations under the tutelage of Executive Sous Chef, Michele Dell'Aquila. Continuing The Manor's tradition of pioneering the finest, sustainably sourced ingredients from around the world, the new a-la-carte menu introduces the highly sought after "okan wagyu" beef imported from Australia and George Bruck foie gras from France, as well as new presentations of our much-loved seafood signatures, including and glacier 51 toothfish from the depths of the Indian Ocean.
Chef Michele said that the new a-la-carte menu represents a rare privilege to introduce the highest quality of new ingredients to guests in Macau, and it has been crafted to highlight the distinct attributes of each, as well as imparting each dish with a combination of local, eastern and western flavors. The standout dish of the new menu is the "okan" Australian wagyu tenderloin–delicately seared to maximize the succulent texture and distinctive flavor, complemented with a buttery Jerusalem artichoke purée, earthy morels, and the gentle bitterness of broccolini. Less common than conventional wagyu breeds and highly sought after, The Manor's okan Wagyu is sourced from the rolling green hills of southern Australia and was recently awarded a gold medal in the Australian 2020 Wagyu Branded Beef Competition.
When: Ongoing
Where: The Manor, The St. Regis Macao, The Londoner Macao, Estrada do Istmo, s/n, Cotai
For more information and reservations, call +853 2882 8898 or send an email to [email protected] To check the menu, check here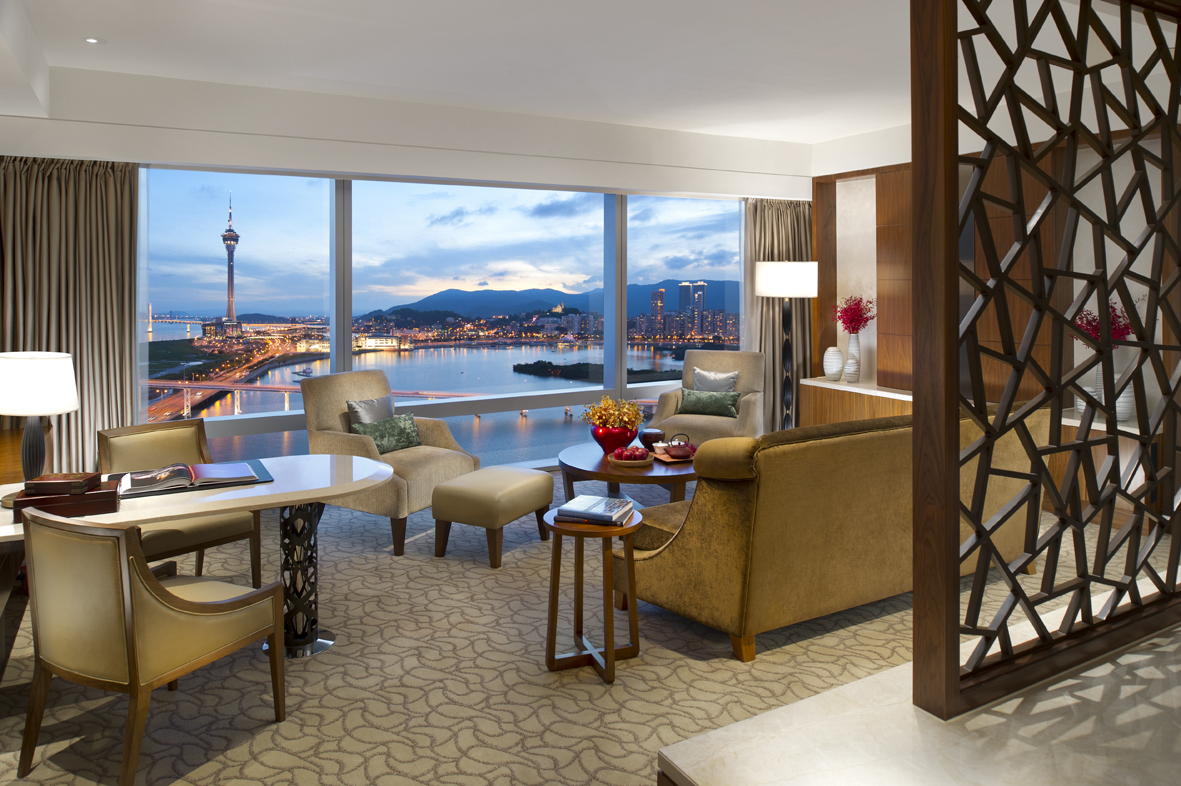 This weekend, why not book a wonderful suite at Mandarin Oriental, Macau, and get ready to be pampered through a series of amenities and food experiences at this property facing the waterfront, featuring unmissable views of the city. This suite accommodation includes breakfast buffet for two at Vida Rica Restaurant plus a daily dining credit of MOP $700 to fully enjoy lunch, dinner, and why not top off the night with some cocktails!
When: From now till April 30, 2021
Where: Mandarin Oriental, Macau, 945 Avenida Dr. Sun Yat Sen, NAPE, Macau–
How much: From MOP $2,288 per room (per night)
Price is subject to 10% service charge and 5% government tax
*20% savings for all treatments at The Spa
For more information and bookings, call +853 8805 8822 or send an email to [email protected]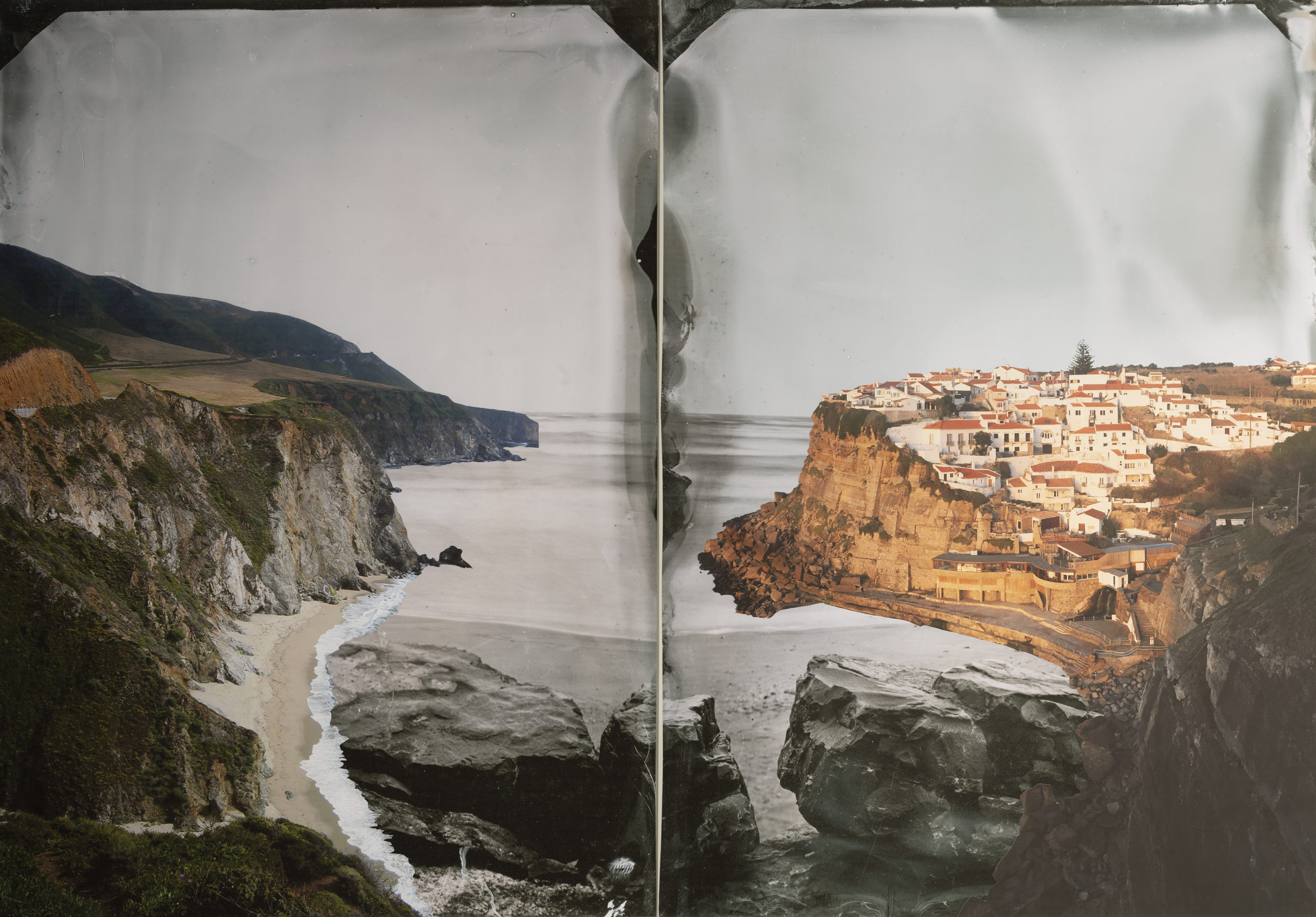 Taipa Village Cultural Association is delighted to present the first show of the year, entitled "Walking Culture – Outdoor and Indoor Collective Exhibition", in collaboration with thirteen Macau and international artists who hosted exhibitions at Taipa Village Art Space between 2016 and 2020. A diverse collection of artworks handpicked by the artists, the exhibition features paintings, illustrations, photography, movie posters, zines, and more.
As a distinctive art showcase for Taipa Village Cultural Association's past few years, this breakout exhibition brings together a unique combination of outdoor art installations and interior displays of selected works by thirteen individual and collaborative talents from Macau and across the world, creating a visual spectacle richly endowed with cultural heritage, interactivity and art appreciation. Going beyond a conventional indoor display, the experience takes art-lovers outdoors, enticing them to stroll among the heritage spots and historic lanes of Taipa Village as they explore the culture, the charm, and the distinctive atmosphere of the district. What better way to spend this weekend than walking and taking in the sights of historic Macau!
When: February 3–March 31, 2021
Where: Taipa Village Art Space, 10 Rua Dos Clérigos, Taipa
How much: Free admission
For more information, call +853 2857 6116 or check their Facebook page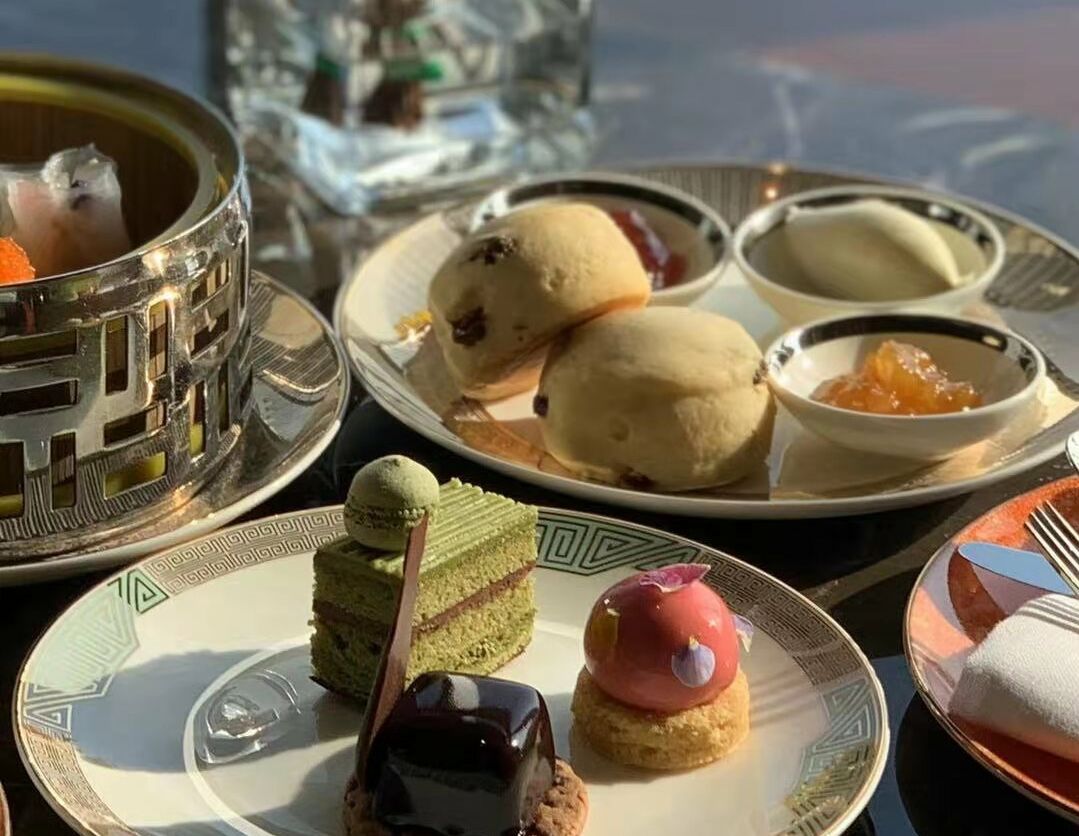 Marvel at the absorbing views on the 37th floor of Grand Club and satisfy your sweet tooth with their Ultimate Spring Tea this season. Highlights include signature luxury dim sum crafted with high-quality ingredients and recipes served in individual servings. There's also a unique dessert trolley filled with tea-themed desserts for weekend delights over talks and laughs with friends and family. Sweets are crafted by Chef Jerry, infused with different premium tea leaves, ranging from jasmine tea to rose tea, mint tea to matcha.
When: Saturdays and Sundays, 2:30pm–4:30pm, March 1–April 30, 2021
Where: Grand Club, 37/F, Grand Hyatt Macau, City of Dreams, Estrada do Istmo, Cotai
How much: MOP $368 inclusive of Nespresso coffee or TWG tea (for two persons)
MOP $488 with two glasses of VCP, Nespresso coffee or TWG tea (for two persons)
For more information, call +853 8868 1234 or check here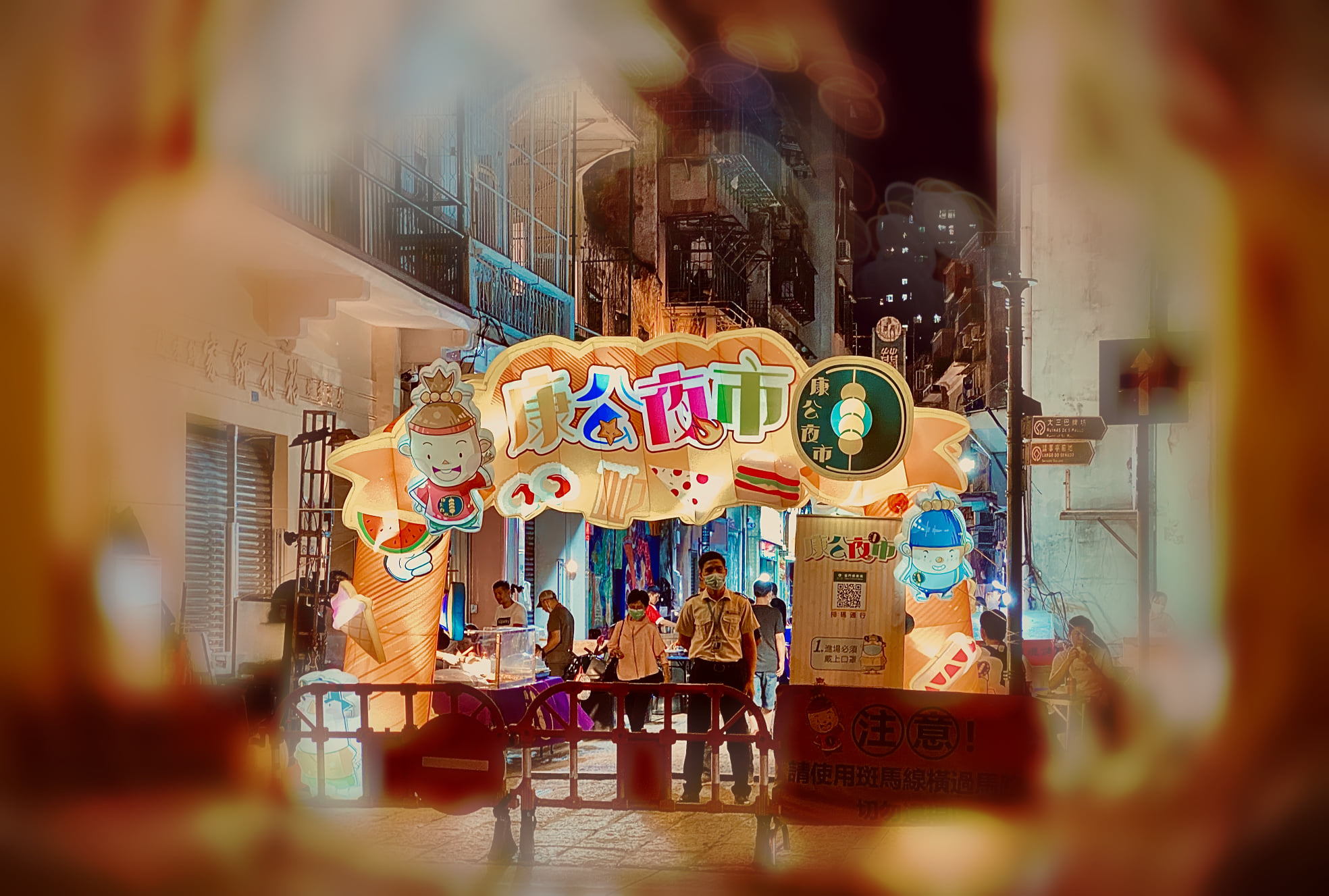 Hong Kung Night Market has a wide range of booths, offering an extensive variety of local street food, cultural and creative items, family-friendly interactive games, and a variety of fun, themed carnival games. What better way to experience a glimpse of vintage Macau than spending an evening at the Hong Kung Night Market?
When: Weekends, March 6 and 7, 13 and 14, 20 and 21 and 27 and 28, 2021
Where: Largo do Pagode do Bazar Square, Rua de Cinco de Outubro, Macau
How much: Free admission
For more information, check here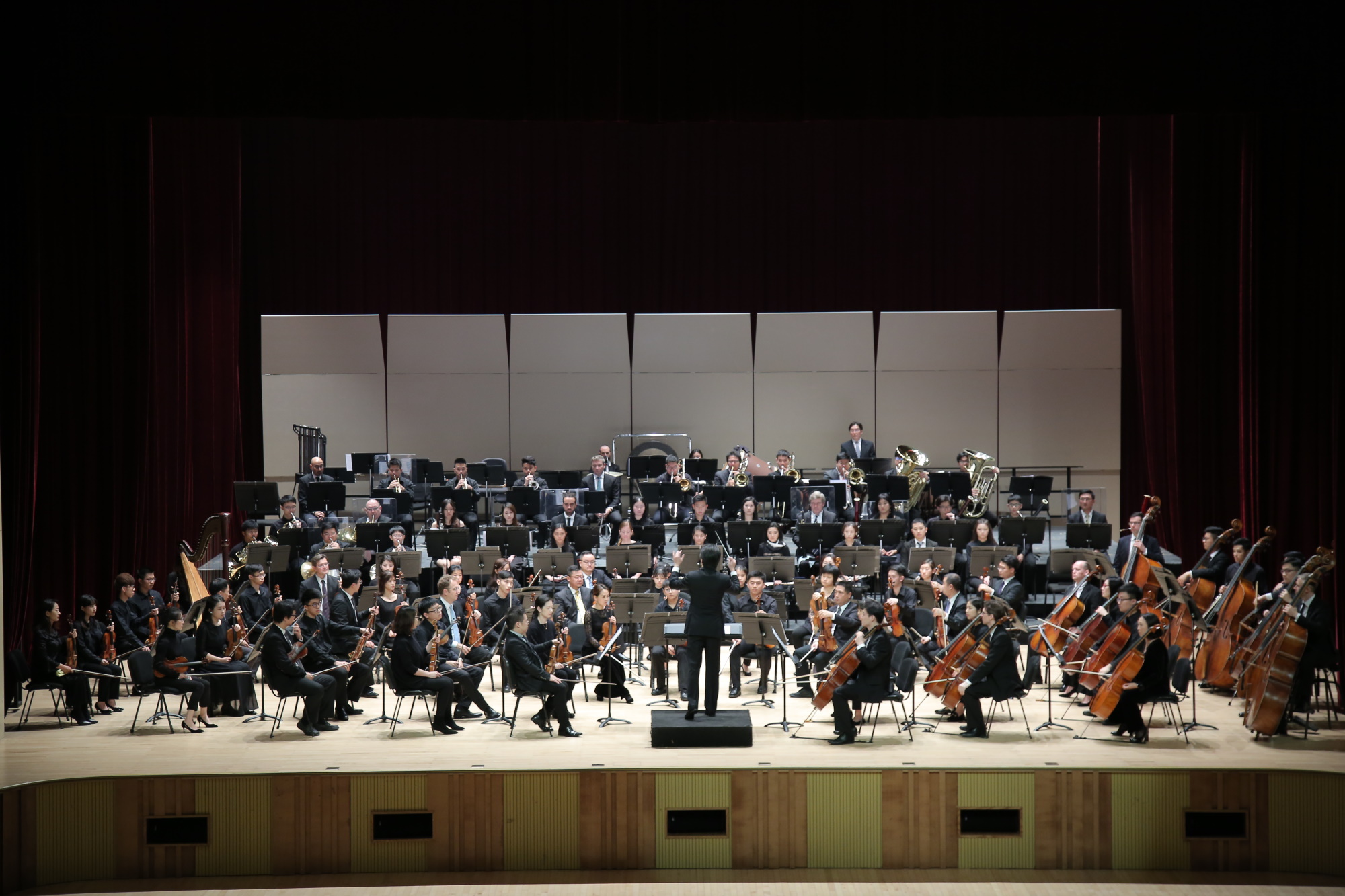 Renowned young conductor Chen Bing and Beijing Chinese Orchestra are invited to present chamber music works by the two ensembles. In addition, famous Taiwanese composer Lin Hsin-Pin is invited to produce a piece that combines Chinese and Western culture and cultural resources of Macau to conquer the hearts of many music aficionados with gorgeous fashion and heavenly melody.
When: 8:00pm, Friday, March 26, 2021
Where: Grand Auditorium, Macao Cultural Centre, Avenida Xian Xing Hai s/n, NAPE, Macau
How much: MOP $120–200 per person
For more information, check here

The dual exhibition "re:ai" of Macanese artist Edmundo Remédios Lameiras and his daughter Emma Remédios Lameiras will take place at the gallery of the Portuguese Bookshop. In the exhibition, Edmundo draws elements from popular social media culture and downloaded different profile pictures of people from the Internet, and then uses multiple AI (artificial intelligence) imaging applications to modify and reshape the original representations of these avatars.
From here, the topic of "portrait" is introduced and developed into a series of imagery. These printed works are colorful and the facial features of each portrait have been deliberately "fine-tuned" by the artist. The characteristics of the eyes, ears, nose, and mouth have been intentionally tampered with, jumping out of the boundaries of being recognizable or not. As an art form, it becomes a reflection of universal cultural and social phenomena.
When: March 13–27, 2021
Where: Portuguese Bookshop, 16 R. de São Domingos, Macau
How much: Free admission
For more information, check the event's Facebook page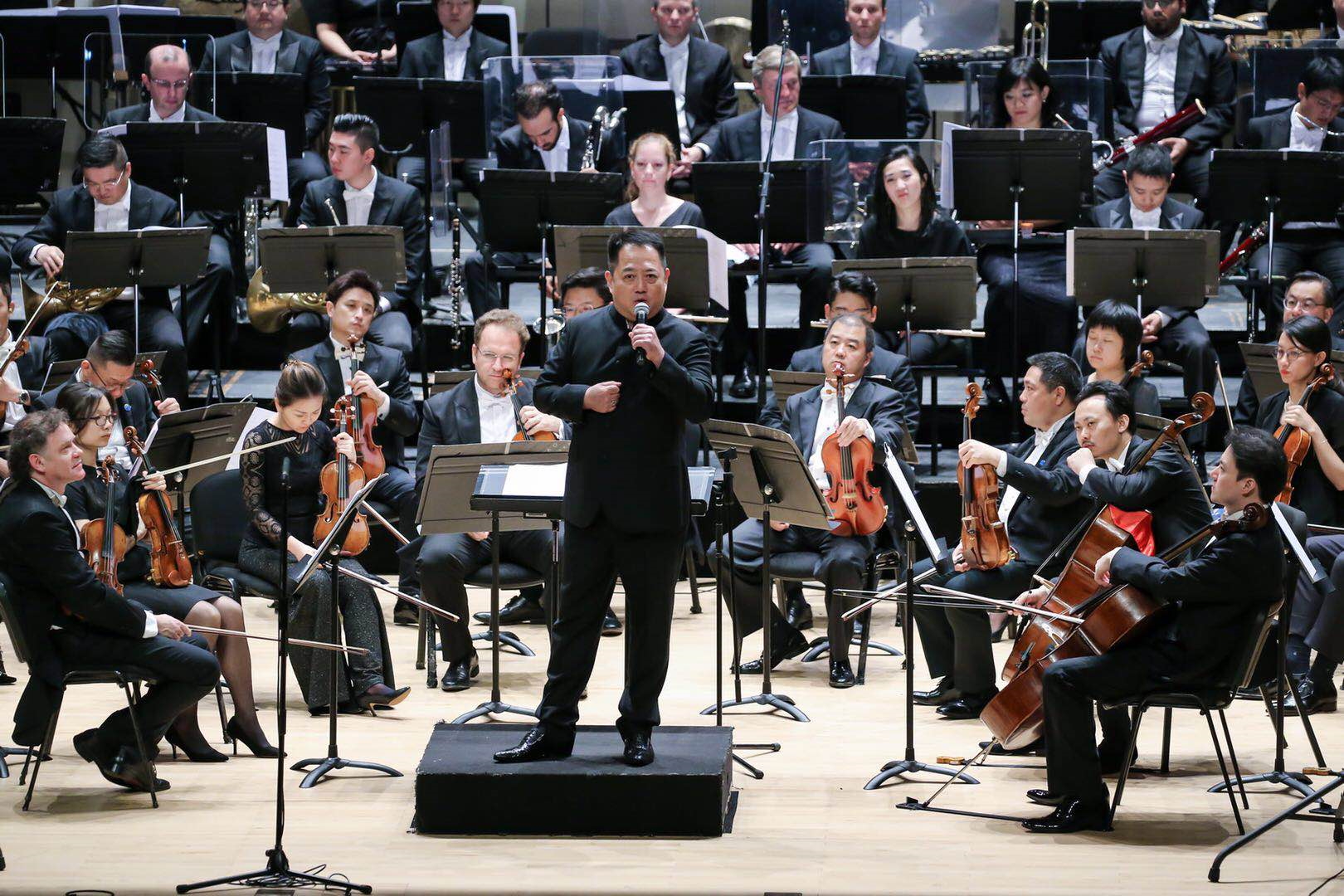 Make this weekend slightly fancier by checking out a classical music concert in Macau. The concert When Music Speaks – Discover Mozart, one of the concert season's highlights, has Music Director of the Macao Orchestra Lu Jia talking about Mozart's life and lead the Orchestra to perform Mozart's Symphony No. 1 written at the age of eight, as well as Mozart's refined excerpts from Symphony No. 33 written in the later period.
When: When Music Speaks – Discover Mozart – 8:00pm, Saturday, March 27, 2021
Where: Grand Auditorium, Macao Cultural Centre, Avenida Xian Xing Hai s/n, NAPE, Macau
How much: Free admission
For more information, call +853 2853 0782 or check their website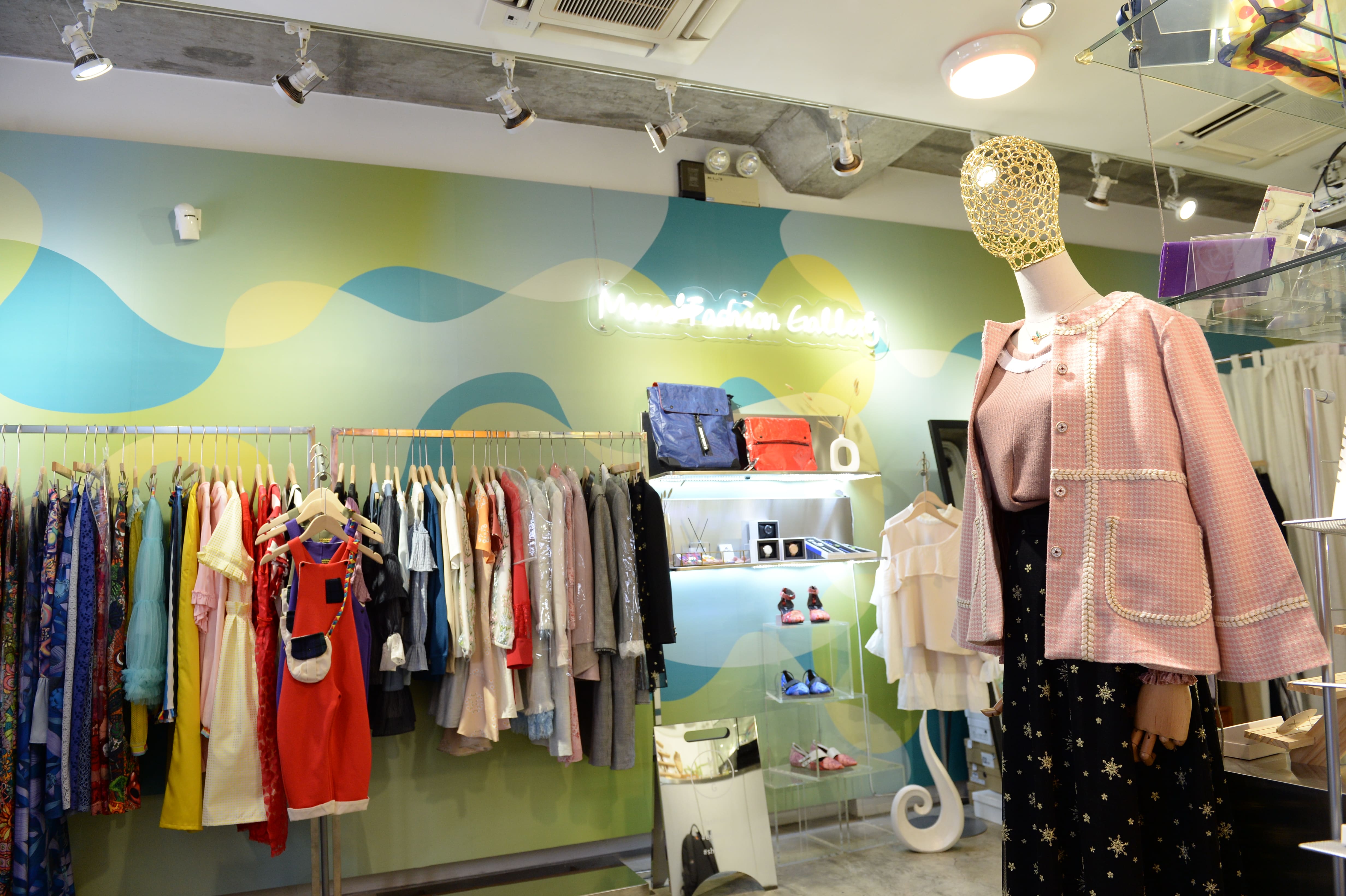 The Macao Fashion Gallery (MFG) has launched the 2021 Brand Story—Macao Original Fashion Exhibition, allowing local original brands to showcase their latest works through the exclusive showroom in the MFG. This phase of the exhibition from 18 March to 25 April displays Lexx Moda, a women's shoe brand featuring comfort and stylishness. Together with much-loved clothing and accessories, pairs of shoes demonstrate perfect matches.
The brand was founded in 2001 in the small town of Northampton, Britain. Its shoe design adheres to the core concept of stylishness and comfort. With the help of contemporary art installations, the designer installs stainless steel mirrored balls and mirrors with ripple patterns in the venue to increase the sense of space and the overall extension effect, creating different visual effects. In addition, a sales space, the 2021 Exclusive Fashion Collections—Showroom, is available, bringing together clothing and accessories from 34 local original brands and demonstrating the strengths of original designs.
When: March 18–April 25, 2021
Where: Macao Fashion Gallery, 47 Rua de S. Roque, Macau
How much: Free admission
For more information, check their website
Tags