The start of December brings lots of joy and bliss, especially because the winter holiday season is upon us! With it, Christmas decorations and lights, concerts, but also a charity themed bazaar, wonderful seasonal celebratory meals and so much more. By the way, don't miss the chance to check out Macau's tallest Christmas tree at Macau Fisherman's Wharf, along with dozens of other beautifully crafted decorations and light installations taking the festive spirit to a higher level. We all know December is no time for dieting, so you simply must try some artisanal French sweets at Sofitel Macau At Ponte 16. It's also your last opportunity to try some lobster rolls with champagne at Vida Rica Bar. Plan ahead for these next days and have some real fun amongst friends and family during the festivities. Tag #macaulifestyle and @macaulifestyle so we can see your Instagram photos and stories from these wonderful moments!
(See featured image above)
This December, get ready to enjoy Macau Fisherman's Wharf spectacular and dazzling light displays and be amazed by the tallest Christmas tree in town measuring 25 meters high at the main entrance! Kids and adults will be astonished by the grandeur and Christmas-themed decorations the venue has prepared for all. 'Tis the season to gather friends and family, have group gatherings, wish for beautiful things, and take unique photos to seize the moment amongst the ones you love most.
At the same time, you can enter their Winter Lucky Draw by taking your purchase receipt to the redemption booth in the Convention and Exhibition Centre. Prizes include a brand new iPhone 12, free stays at hotels, a dinner buffet for two, or a trial package at their incredible VR Zone Macau–you'll never leave empty-handed. Bring your family and spend the most wonderful Christmas at this amazing venue! All you have to do is take your receipt to the redemption booth located at the Convention and Exhibition Centre and earn the chance to try their lucky draw vending machine!
When: December 1–31,2020
Lighting decorations: Every day until midnight
Winter Lucky Draw: Every day, 12:00pm–9:00pm
Where: Lighting decorations – Legend Palace Hotel, Harbourview Hotel, Rocks Hotel and Legend Boulevard
Winter Lucky Draw – Convention and Exhibition Centre
Macau Fisherman's Wharf, Avenida da Amizade e Avenida Dr. Sun Yat-Sen, NAPE, Macau
How much: Free admission
Sofitel Macau At Ponte 16 is taking French sweets to the next level: kickstart this December with a series of newly crafted creations of some of the most well-known–and popular–French pastries. The hotel's gastronomic team has come up with whole new cannelés and éclairs of different flavors! To live the French way is to delight in the finest things in life. Sofitel Macau proudly presents two time-honored French desserts with a modern twist. Based on traditional recipes and using only the finest ingredients, these iconic sweet pastries are pleasures to the eyes and the palate.
Originated from the Bordeaux region, cannelé is a small pastry that consists of a soft, custard-like interior and a dark, thick caramelized crust. To honor the traditional French artisan baking techniques, Sofitel Macau uses an authentic copper mould to create a caramelized, crispy crust while maintaining a soft and tender filling. Offered in three flavors–classic, orange, and Earl Grey, Sofitel's cannelés are a culinary indulgence created with both heart and soul.
When: Ongoing
Where: Sofitel Macau At Ponte 16, Rua do Visconde Paço de Arcos, Macau
For more information, call +853 8861 0016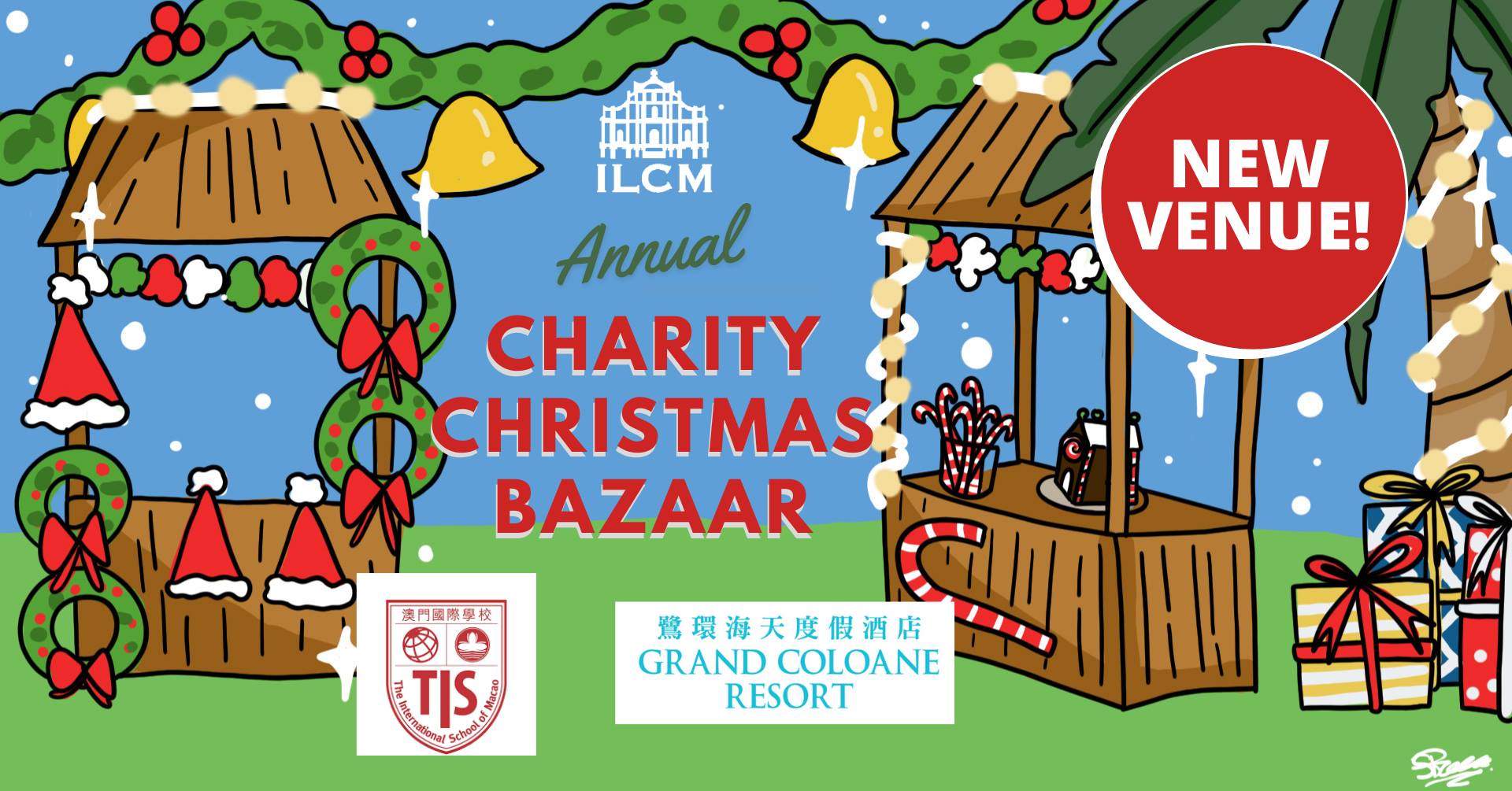 The International Ladies Club of Macau–ILCM–is yet again organizing a fantastic Christmas-themed bazaar! Not only will visitors be able to find the coolest gifts, but they'll also be aiding local organizations and people in need. After all, Christmas is the most wonderful time of the year indeed. Head there and get into the Christmas spirit at ILCM's Annual Charity Christmas Bazaar.
When: 11:00am–6:30pm, December 13, 2020
Where: The International School of Macao, Block K, MUST Campus, Avenida Wai Long, Taipa
How much: Free admission
For more information, check the event's Facebook page
The days of Long Island Ice Tea and Sex On the Beach cocktails are almost over. Now, there are probably as many cocktail aficionados who can smell a good Old Fashioned from afar, as Michelin-star restaurant fans. Mixology walks hand in hand with gastronomy with one influencing the other. It's no wonder that Macau's cocktail culture is developing quickly, and there are plenty of cool spots to have a drink.
Our list of where to get the best cocktails in town includes places such as The St. Regis Bar Macao, Ritz-Carlton Bar & Lounge, Vida Rica Bar, and many others! With a myriad of various bars around the city, which ones have the best cocktails? Check out our guide to Macau's best cocktail bars and plan a visit!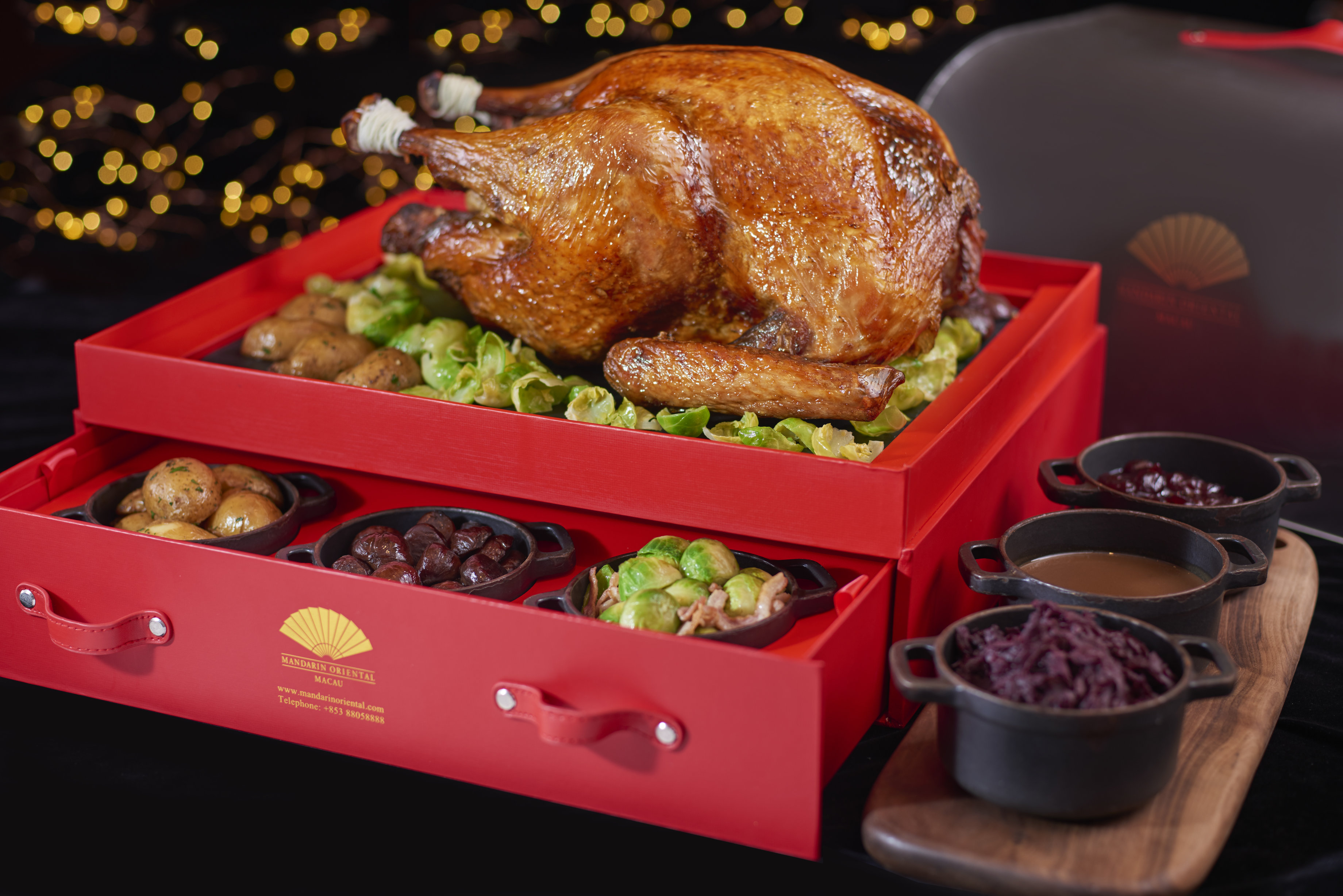 What better time than a Christmas meal to gather with your friends and family after a challenging year! You'll find everything here in Macau even if you're craving food usually found on the other side of the globe. Top-notch restaurants that feature breathtaking views, private dining areas, and superb cuisine are all here in the heart of our city.
Celebrate the festive occasion and dine with your loved ones at any of these fantastic dining destinations. Be it at Sheraton Grand Macao, The St. Regis Macao, Mandarin Oriental, Macau, or some other cool venue in town, there's a whole variety of places to choose from!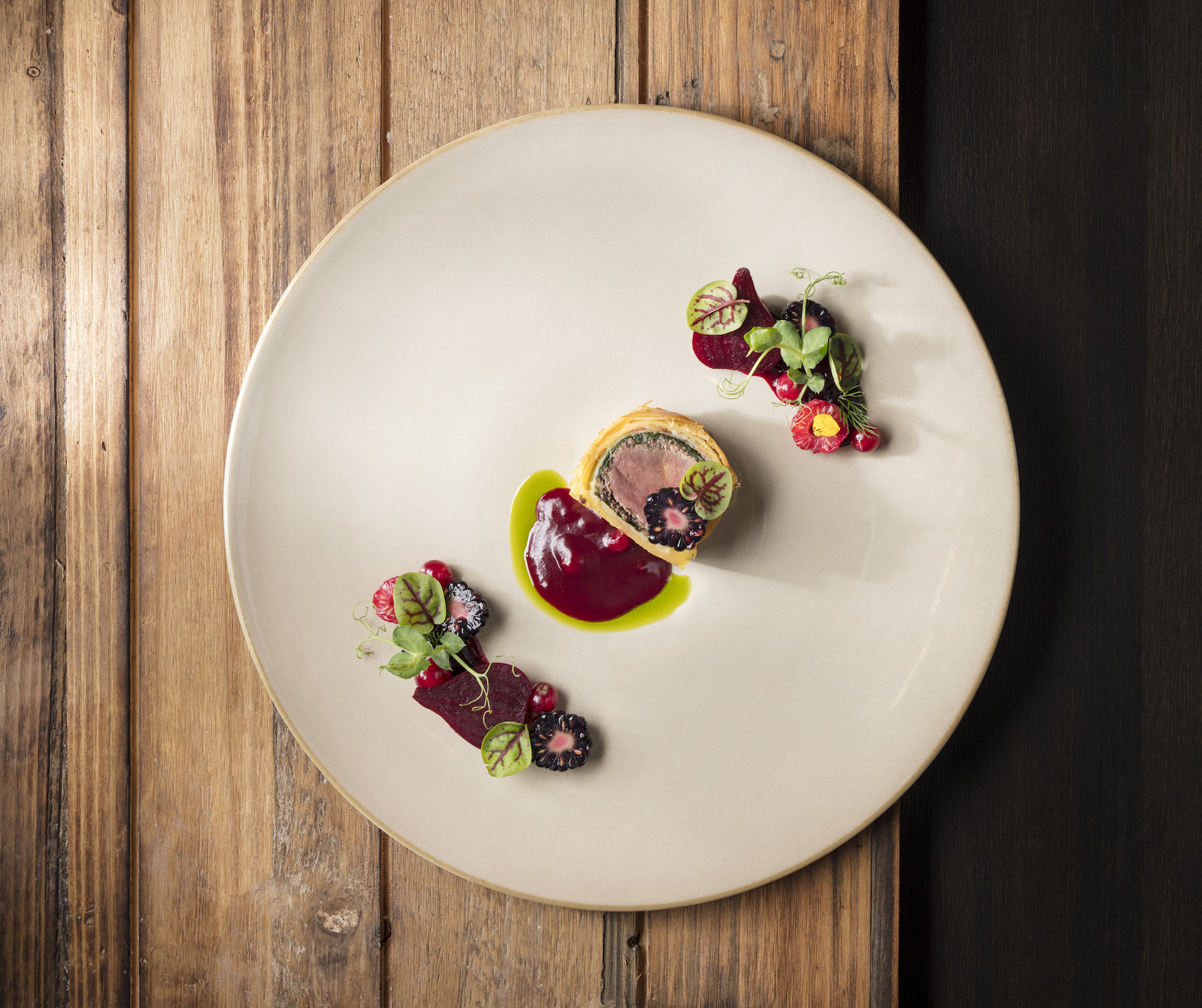 The Manor at The St. Regis Macao presents the new "Let's do a Luxe Lunch" set menu–an all-new, special occasion lunch experience featuring luxurious gourmet specialties showcasing the finest imported seafood and premium cuts of meat. Available in four or five-course menus, highlights of Let's Do a Luxe Lunch include Boston lobster served with mushroom consommé, foie gras, and parmesan chips, and homemade ravioli served with Reblochon de Savoie, porcini mushroom, and kabocha pumpkin.
Meat lovers can indulge their cravings with a tender venison fillet wrapped in flaky pastry, wellington style, and then dressed with sour cherry sauce, followed by the much-loved organic mountain egg, soft cooked and served on a bed of green asparagus, soft polenta, maple roasted Japanese potato and a garnish of black truffle. Seafood connoisseurs will love the seasonal turbot with baked celeriac, red mullet bottarga, fennel and cilantro, while sweet tooths will find warmth in the dessert of an intensely rich rice pudding served with caramel mousse, port wine pear, pistachio and rice pudding ice cream.
When: 12:00pm–3:00pm, ongoing
Where: The Manor, The St. Regis Macao, The Londoner Macao, Estrada do Istmo, s/n, Cotai
How much: Four-course – MOP $588+ per person
Five-course – MOP $698+ per person
Additional MOP $298+ per person for free flow of Billecart-Salmon Brut Champagne
For more information and reservations, send an email to [email protected] or call +853 2882 8898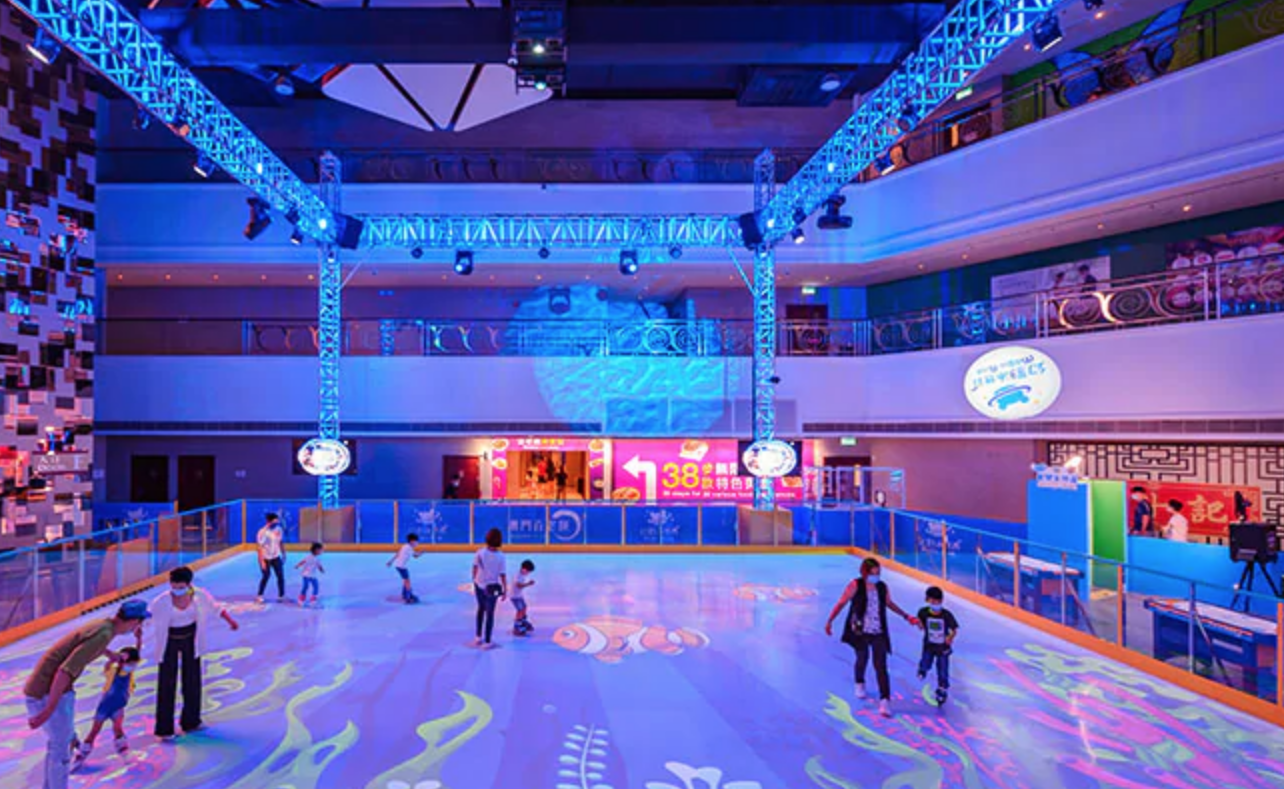 "Magic Rink" is Macau's first synthetic ice-skating rink for kids, it uses "very high molecular weight polyethylene" (VHMWPE) that complies with EU directives. This means there will be no cold wet ice when you fall, making it much safer and more comfortable than skating on traditional rinks.
Players will be provided with all the necessary skating equipment. Professional skating assistants will also be on hand. There are also different booths outside the venue including face painting, instant photo taking, drinks, snacks, and more. Beginners or masters, you can always enjoy a new experience of dry and safe skating and the most precious parent-child time here!
When: December 1, 2020–January 3, 2021
General access – Monday–Friday, 2:00pm, 4:00pm, 6:00pm and 8:00pm, Weekends, 6:00pm and 8:00pm
Kids – Weekends, 10:00am, 12:00pm, 2:00pm and 4:00pm (kids aged three to 12, plus parents)
Game booths – Tuesday–Sunday, 3:00pm–9:30pm
Snack booth – Wednesday–Monday, 1:00pm–9:00pm
Where: 1/F, Broadway Macau, Avenida Marginal Flor de Lótus, Cotai
How much: MOP $120 per person
For more information, send an email to [email protected] or [email protected]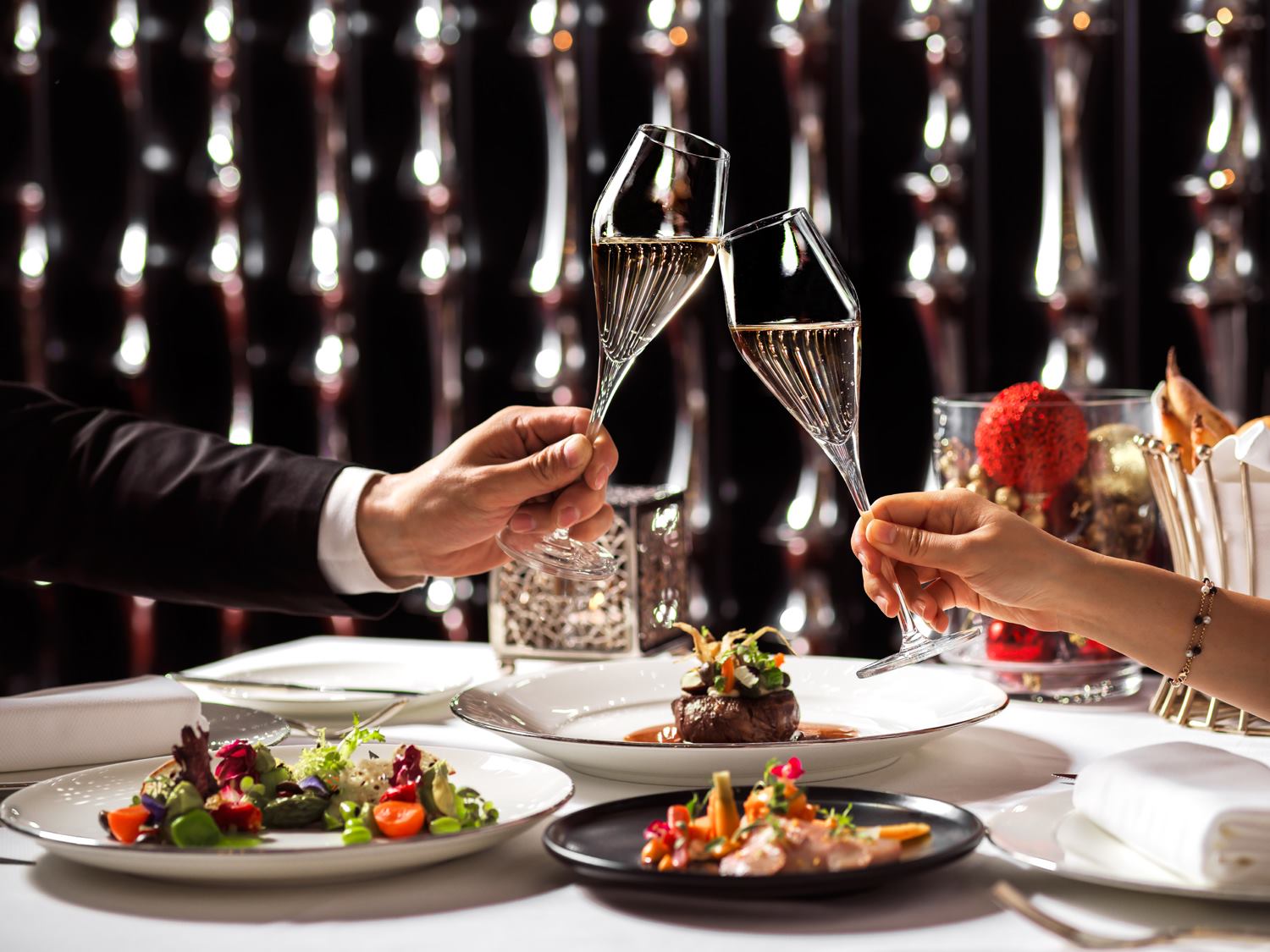 This is a great deal for all lobster lovers, but also those looking for a romantic moment or to meet up with friends over some delectable lobster rolls and bubbly champagne! Indulge in freshly cooked lobster wrapped in a toasted brioche bun, perfectly paired with Veuve Clicquot champagne at Vida Rica Bar while enjoying the beautiful view of the Macau skyline.
When: November 26–December 13, 2020
Where: Vida Rica Bar, Mandarin Oriental, Macau, 945 Avenida Dr. Sun Yat Sen, NAPE, Macau
For more information and reservations, call Vida Rica Bar at +853 8805 8928 or send an email to [email protected]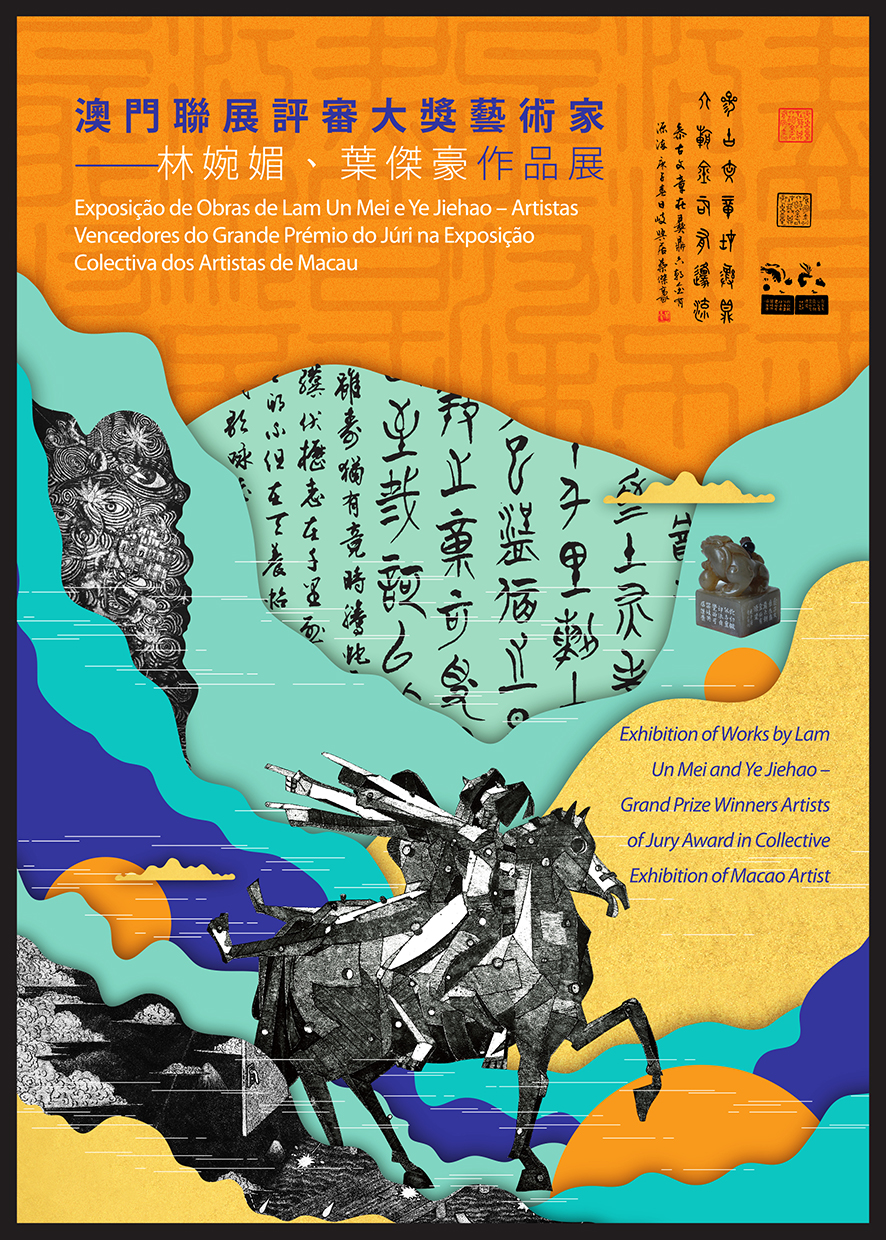 Local artists Lam Un Mei and Ye Jiehao are winners of the Grand Prize of the Jury Award in the Collective Exhibition of Macao Visual Arts 2018 and the Collective Exhibition of Macao Artists 2019, respectively. The Cultural Affairs Bureau organizes the "Exhibition of Works by Lam Un Mei and Ye Jiehao – Grand Prize Winners Artists of Jury Award in Collective Exhibition of Macao Artist" to showcase the creative achievements of the two artists, thereby encouraging local artists to move forward and pursue artistic creation.
This exhibition features a total of 38 pieces (sets) of prints and seal carvings by the two artists. Lam Un Mei is known for displaying a strong personality in her prints. Her work The Fourth of the Wall Series won the Grand Prize of the Jury Award, the Young Artist Award and the Excellent Artwork Award in the Collective Exhibition of Macao Visual Arts 2018. This exhibition presents 15 prints by Lam Un Mei, including her award-winning work in 2018 and new works created over the past two years; in particular, the work "Small Home in Big City" Series, inspired by the artist's "reclusive" state during the novel coronavirus pneumonia, conveys her sentiments and reflections on life.
When: December 4, 2020–March 14, 2021
Where: Exhibitions Gallery and the Nostalgic House of Taipa Houses-Museum, Avenida da Praia, Carmo, Taipa
How much: Free admission
For more information, check here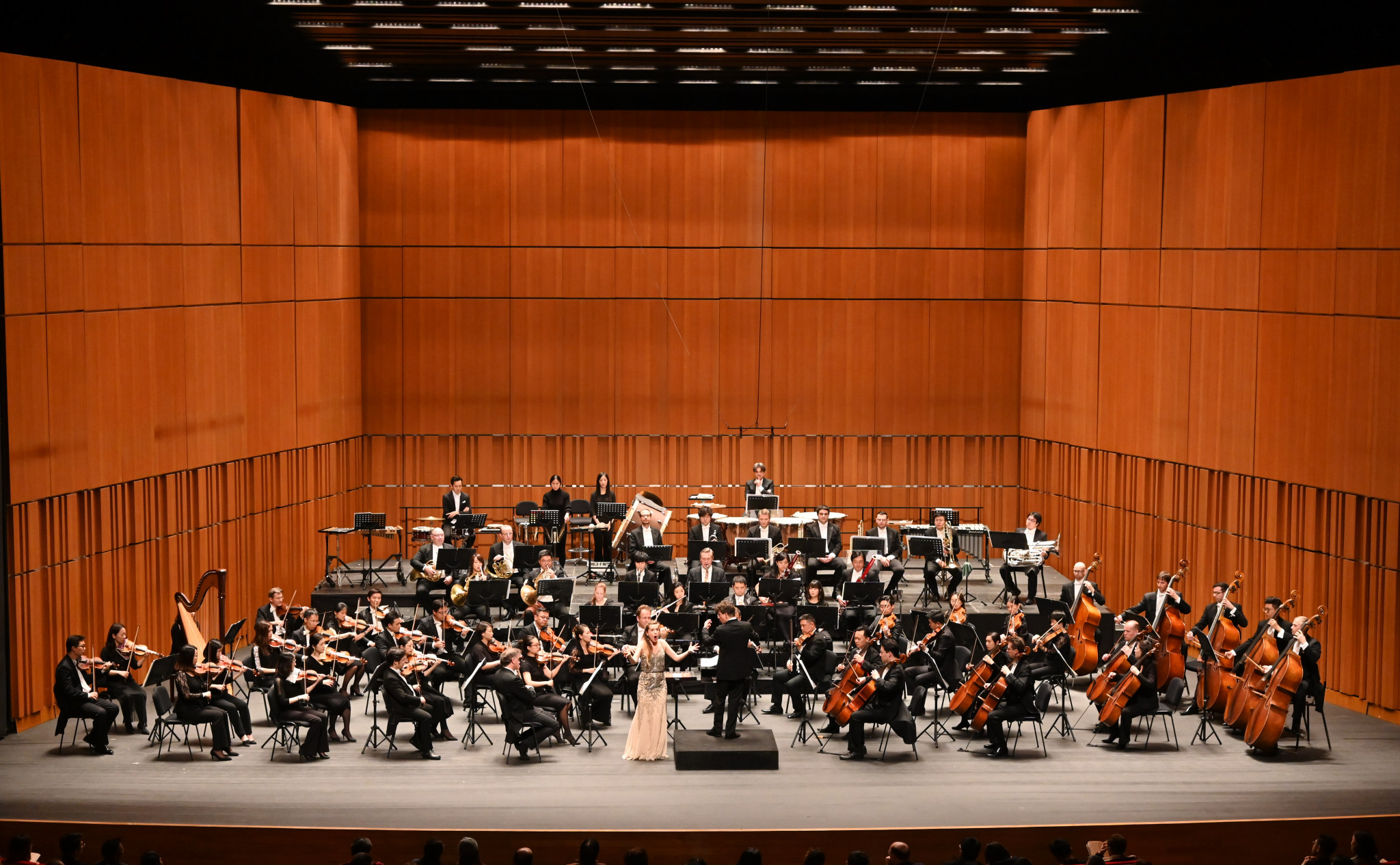 With Christmas around the corner, the Macao Orchestra (OM, from the Portuguese acronym), presents a number of wonderful concerts in December, celebrating the festive season with music aficionados in a delightful musical feast. The " Starry Vienna – New Year Concert" happens on New Year's Eve at the Macao Cultural Centre. The concert will be conducted by Zhang Jiemin, in collaboration with soprano Li Xintong and the Macao Orchestra. Zhang Jiemin, one of the most vibrant female conductors in China and the first female conductor to ever conduct operas at the Teatro La Fenice and the Teatro di San Carlo, has been Resident Conductor of the Shanghai Symphony Orchestra since 2010.
The concert features a number of magnificent works, including Johann Strauss II's On the Beautiful, Blue Danube, Op. 314 and Wo die Zitronen blühen Op. 364 and excerpts from Charles-François Gounod's Roméo et Juliette, welcoming the New Year with top enchanting music.
When: Starry Vienna – New Year Concert – 8:00pm, Thursday, December 31, 2020
Christmas Concert – Christmas Delight – 7:00pm, Friday and Saturday, December 18 and 19, 2020
Tap Seac Gallery Concert – 6:30pm, Wednesday, December 11, 2020
Where: Macao Cultural Centre, MGM Cotai and Tap Seac Gallery
How much: MOP $150–400 per person
For more information and ticketing, check here
Tags