Take this weekend to spend time with the whole family, as there is a bunch to see, visit and do in Macau! Besides Studio City Water Park's grand opening–this Saturday, May 22–where you'll have loads of fun and sun with the whole family, we suggest being part of the Macao International Museum Day Carnival festivities and visit some of Macau's quirkiest museums to celebrate this day with culture and art. There are also great dining offers and cocktails, so be sure to read on and find out how and where to spend this weekend in the city!
(See featured image above)
The latest evolution of The Manor's Stories of the Sea – the Eighth Chapter – offering a wealth of seafood extravagance and showcasing the finest ingredients of seas of the world will be available from May 13, 2021. The six-course menu, crafted by Executive Sous Chef Michele Dell'Aquila was designed to highlight the freshness of the seafood and tantalize the tastebuds with exceptional flavor and texture.
Signature dishes of Stories of the Sea – the Eighth Chapter, include fresh Belon Oyster served with yuzu sorbet and tapioca passion fruit, and aged raspberry vinegar foam. The acidity of the citrus and berries balance the saltiness and strong flavors of the oyster, providing a sense of freshness on the palate. The eighth iteration of the Stories of the Sea menu includes seared sturgeon capped with Baerii caviar and a selection of rich side dishes featuring French Ratte potatoes, then followed by smoked Atlantic mackerel with green beans, soaked in tuna fish broth and garnished with mackerel tartare and Oscietra caviar. To maintain the tender texture of the fish, Chef Michele uses a variety of cooking techniques to maximize flavors, including searing, smoking, and the gentle sous-vide method that slowly cooks the fish in a vacuum over a longer time to preserve the delicate nature of the fish.
When: May 13–July 31, 2021
Where: The Manor, The St. Regis Macao, The Londoner Macao, Estrada do Istmo, s/n, Cotai
How much: MOP $888 per person, MOP $1,288 (with wine pairing)
For more information and bookings, check their website, call +853 2882 8898 or send an email to [email protected]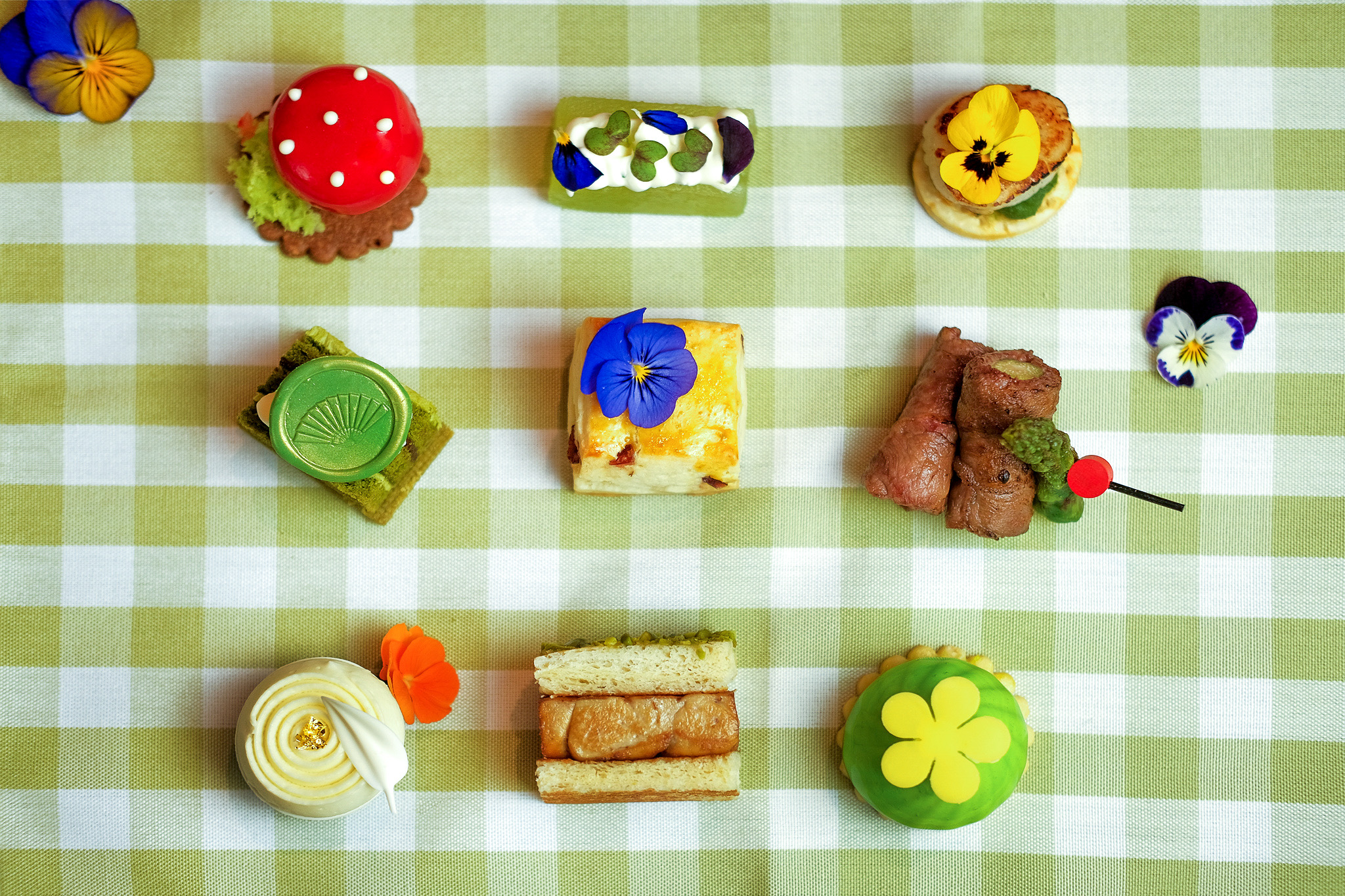 To celebrate spring as a season of energy and creativity, Lobby Lounge is launching an enticing afternoon tea set featuring sweet and savory delights. These colorful delicacies will delight the palate and the mind. On the savory side, this afternoon tea includes pistachio with duck confit toast, seared scallop and pea pureé tart, an asparagus beef skewer, and more. As for sweets, try the green tea opera cake, the light elderflower mousse with guava jelly, amongst other treats. It also includes homemade scones with butter, cream, and jams. This menu is also offering a choice of coffee, hot chocolate, or a selection of teas.
When: Daily, 2:00pm–6:00pm, ongoing
Where: Lobby Lounge, Mandarin Oriental, Macau, 945 Avenida Dr. Sun Yat Sen, NAPE, Macau
How much: MOP $498 per set (with 10% service charge)
For more information and bookings, call +853 8805 8938 and check the menu here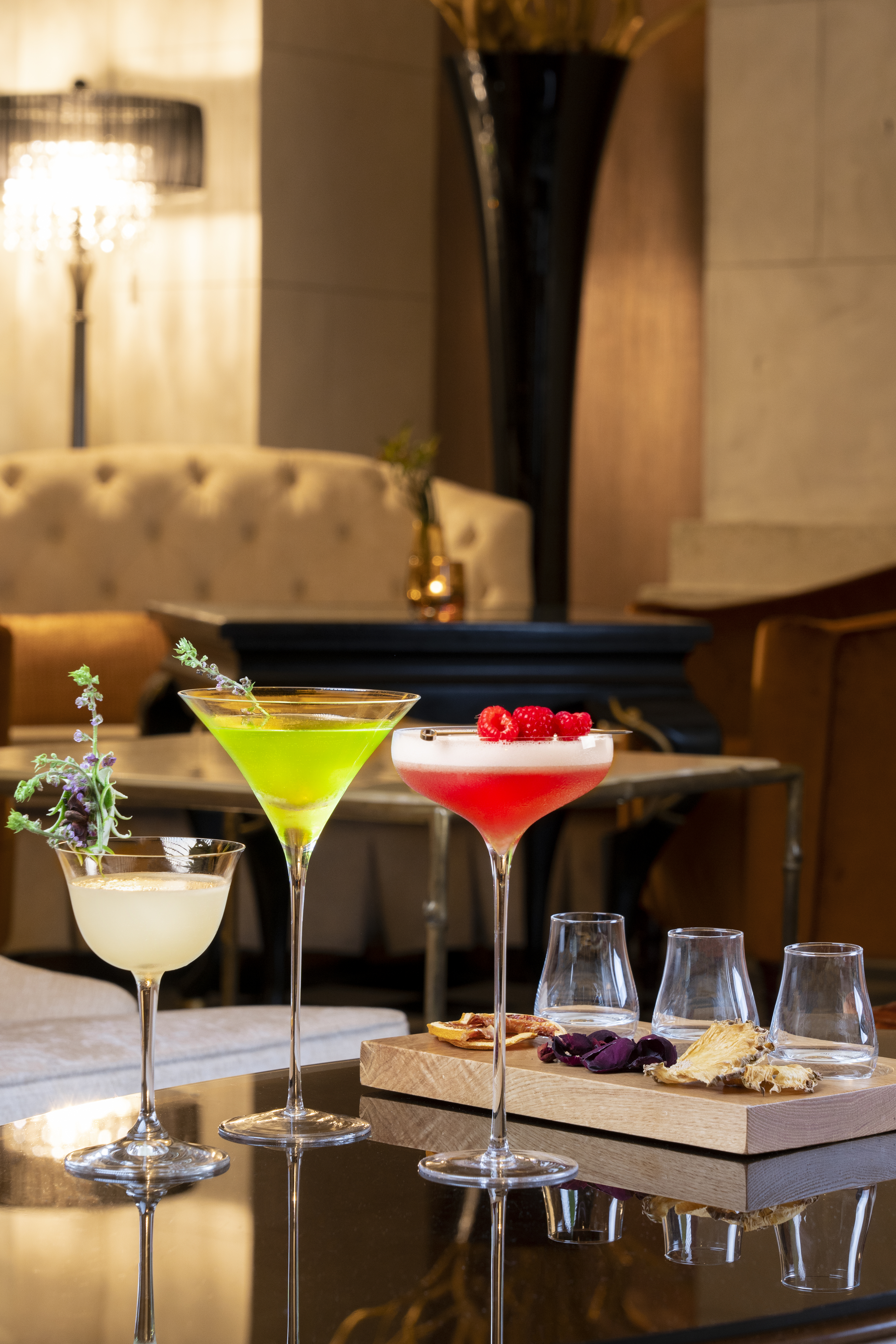 Gather your best buddies and head to ABA Bar for a Thursday filled with fun, friends, and gin! This More Gin, Monsieur! promotion includes a free flow of selected gin & tonic and gin cocktails for all to savor. It features different brands of gin for tasting with tonic and three specially crafted gin cocktails made by their experienced bartenders using gin selected each week. There's also a special dining discount of up to 25% off on the same night for all who participate in the This More Gin, Monsieur! promotion. Also, for an additional MOP $88*, guests can enjoy the French Gin Tasting Flight (Citadelle, Audemus Pink Pepper, Audemus Umami, G'Vine).
When: Thursday, 6:00pm–8:30pm, May 20, 2021
Where: ABA Bar, MGM Macau, Avenida Dr. Sun Yat Sen, NAPE, Macau
How much: MOP $200* per person
*Subject to a 10% service charge
For more information, call +853 8802 2319 or check here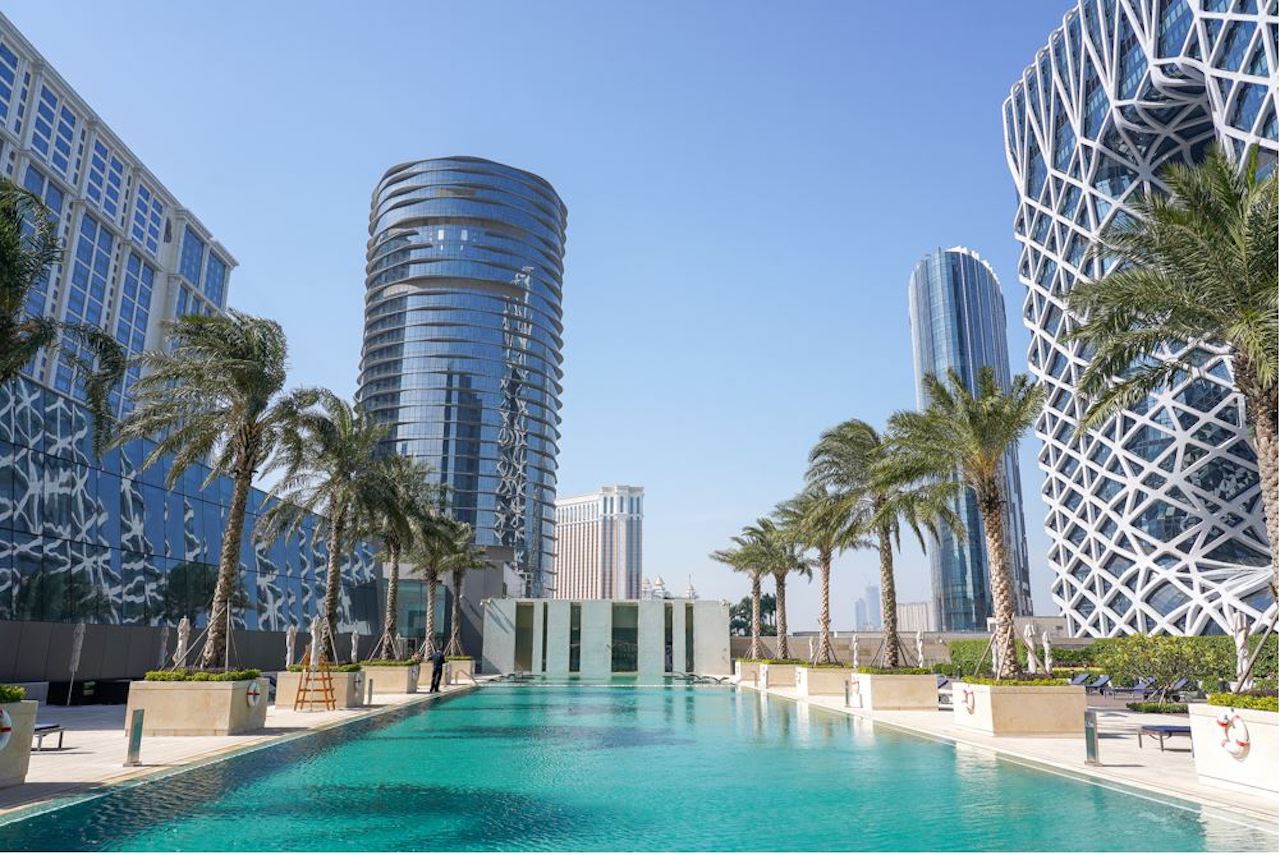 Looking for an extraordinary kind of date night or a fun location to hang out with friends and catch up? Nothing beats the "Sunset Chill Hours by the Pool"# at Grand Hyatt Macau. It's free entry so you can hang out with workmates or friends fuss-free while also enjoying a 50% discount on selected drinks from 5:00pm to 8:00pm. Sip on a glass of wine or sample tempting cocktails while gazing at the beautiful sunset by the pool overlooking the majestic views of the city with soothing music in the background. Whether you've just met someone, or you've been with your true love for years and are looking for a fun way to keep the spark alive, a date night at Grand Hyatt Macau is the perfect way to unwind while showing your special someone just how romantic you can be.
# Offer available on Friday, Saturday and public holidays from 5:00pm to 8:00pm starting from April 30.
When: Ongoing
Where: Grand Hyatt Macau, City of Dreams, Estrada do Istmo, Cotai
For more information, check here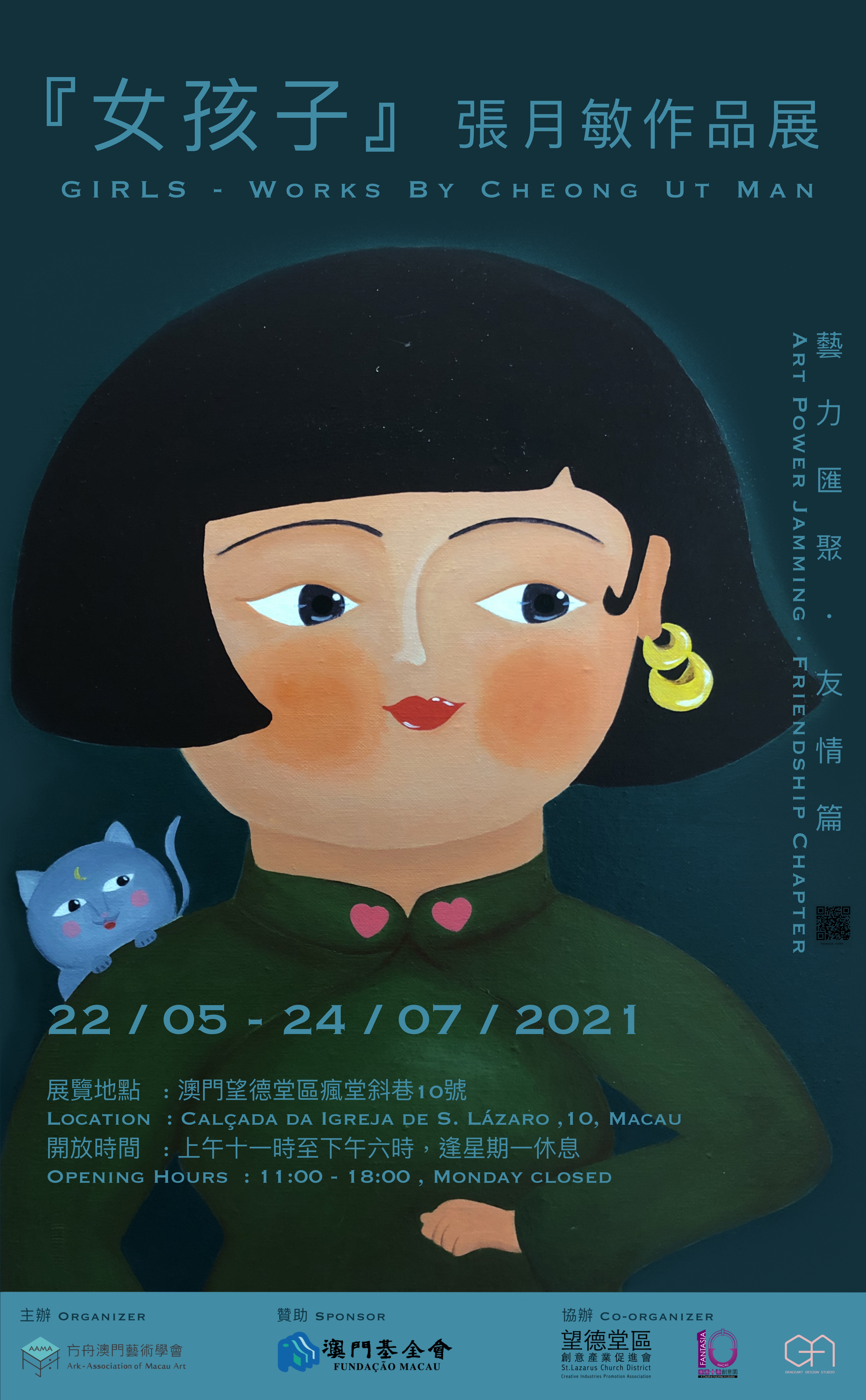 "Realize our inner self with artistic skills and sustain the cohesion among friends."  By engaging in art creation, we can strengthen our willpower and connect with all like-minded art lovers in the community. Media and different forms of art act as a unique language spoken by artists. This art program unites six individual Macau talents who will uncover their own stories with their unique "languages" for self-interpretation and feeling expression.
This exhibition series not only creates an exchange platform for different artists who embody different talents and artistic skills but also allows the general public and tourists to appreciate their unique artworks at the show venue.  All artworks embrace the same goal–that is to express the vitality of art.
When: May 22–July 24, 2021
Where: Creative Industries Promotion Association of St. Lazarus Church District, 10 Fantasia, 10 Calçada da Igreja de São Lázaro, Macau
How much: Free admission
For more information, send an email to [email protected]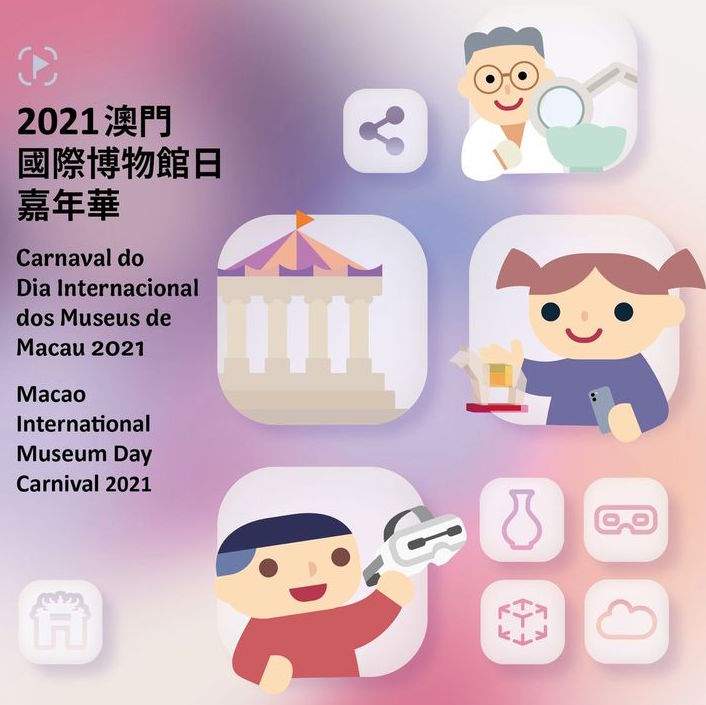 The Macao International Museum Day Carnival 2021 takes place for the whole month of May, offering an array of cool and original activities, performances, and workshops for the whole family to enjoy, especially kids. Non-fired ceramic tile painting, kalimba DIY, and wooden accessory box decoration with matchbox label stickers are just some of the workshops available for free and open for everyone to have fun!
Other experiences include a tactile experience tour, a 3D photography activity, exhibitions and lectures such as "History and Wisdom – Conversation about Classical Chinese Studies", with speaker Chong Chonfai. The Cultural Guide Route takes participants across different corners of the peninsula, namely Lin Fong Temple, Xian Xinghai Memorial Museum, General Ye Ting's Former Residence, and the Historical Memorial House of Kiang Wu Hospital. Take a look into the array of different activities and register online to take on some of these adventures!
When: May 9–31, 2021
Where: Convention Center, Macao Science Center, Avenida Dr. Sun Yat-sen, Nape, Macau
How much: Free admission
For more information, check here
Invite your friends and family to explore one of the eight great cuisines of China–Hunan Cuisine at Beijing Kitchen from this May. Tickle your taste buds with their meticulously crafted Hunan cuisine promotion menu, which comes with a traditional Hunan cooking style for its unique aroma, sour and spicy taste. Highlights include notables creations such as pickled peach with ginger, basil leaves, and vinegar, Hunan-style steamed fish head, pickled red chili, pickled green chili, garlic and soy sauce, deep-fried glutinous rice doughnut with sugar, and much more!
The Hunan-style steamed fish head with pickled red chili, pickled green chili, garlic, and soy sauce is a dish prepared with both green and red chili peppers to deliver the freshness of fish head, which is sure to whet any appetite with its multitude of flavors. Reserve now to discover a unique gastronomic journey. This is an experience you certainly won't want to miss!
When: May 1–June 30, 2021
Where: Beijing Kitchen, Grand Hyatt Macau, City of Dreams, Estrada do Istmo, Cotai
For more information and bookings, call +853 8868 1930 or check here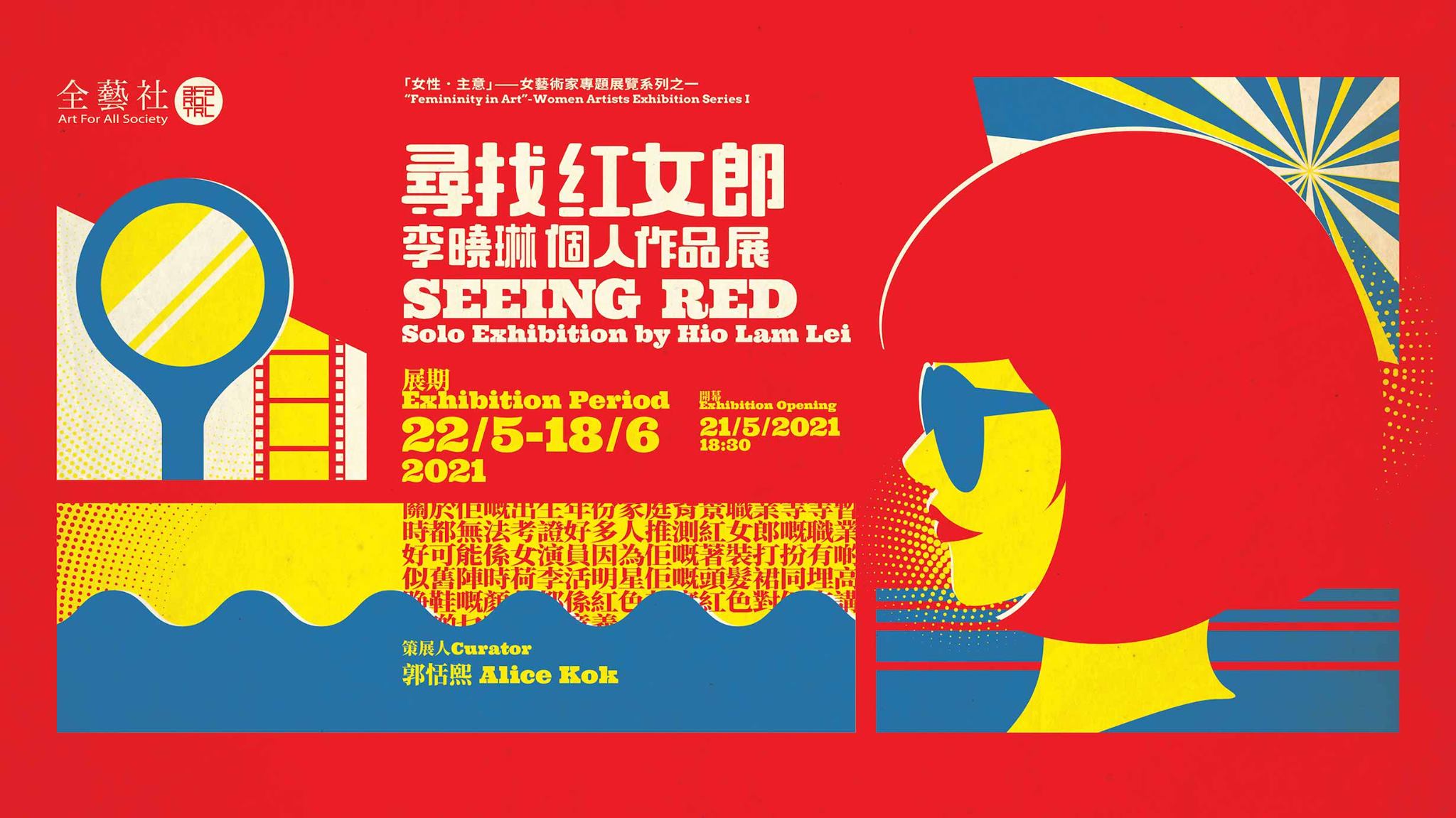 Hio Lam Lei's upcoming exhibition at AFA is her first solo exhibition in Macau, and is also part of the "Femininity in Art" – Women Artists Exhibitions Series. Hio Lam Lei moved to Macau when she was in elementary school. After graduating from high school, she was admitted to the Sculpture Department of the Central Academy of Fine Arts in Beijing. She then studied at the Glasgow Academy of Fine Arts in Scotland for a Master's Degree in fine art and graduated with distinction.
Lei's Working across moving image, sculpture, installation, and text-making.Last year, Hio Lam Lei carried out an artist-in-residence program in England and began to create her work. In May 2021, she extended her work and held her first solo exhibition in Macau Art For All Society (AFA). On the walls of the exhibition site, Lei using a technique similar to the aesthetics of early movie advertisements, trying to concretize her, deliberately letting the audience follow the fictional clues which only lead to "answers" of a false self.
When: May 22–June 18, 2021
Where: AFA, 265 Av. Do Dr. Rodrigo Rodrigues, Tak Chun Macau Art Garden, Macau
How much: Free admission
For more information, check here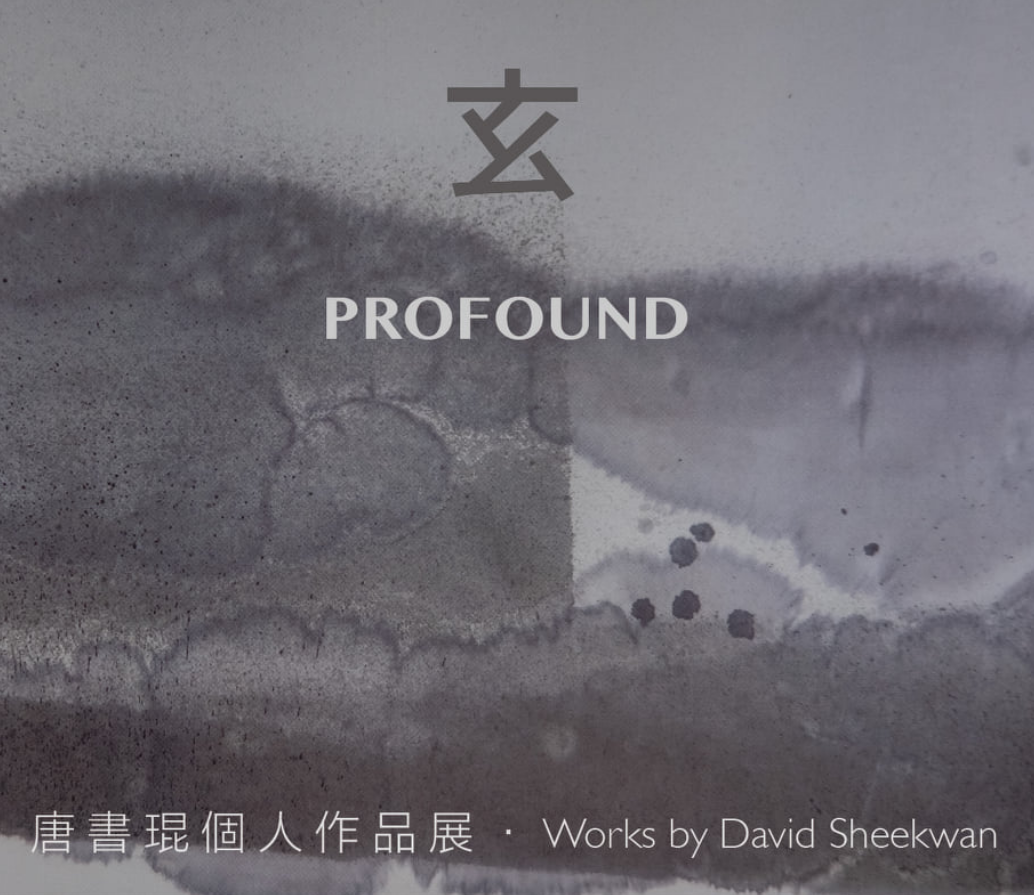 Albergue SCM and ALBcreativeLAB and Arts Empowering Lab are presenting the exhibition Profound – Works by David Sheekwan, till July, 2021 at the art space At Light. The exhibition is separated into two parts. The first one is held in the gallery At Light, and the second part takes place in Albergue SCM. It features around 25 oil and ink paintings that David Sheekwan created recently in his home in Zhongshan.
The paintings in the exhibition feature Sheekwan's minimalist and monochromatic style in subdued colors. A series of paintings incorporate twigs, branches, and pieces of wood and sand to give them different textures and highlight the different shades of colors and light. By placing these simple materials on a flat background, the artist turns something ordinary into something extraordinary with this collage of everyday objects. Picasso and Braque invented modern collage by incorporating real objects into their paintings. David Sheekwan had been curious about the cosmos since he was a child and this is a recurrent theme in his artistic creations. The cosmos is so dark and mysterious and he wants to explore it, to see how humans exist in the gigantic cosmos. His abstract ink and wash paintings show his unique observation of colors, lines, and proportions. His painting style is simple but mysterious–his paintings always leave a space to make people think.
When: May 15–June 26, 2021
Where: At Light, 1 Pátio do Padre Narciso, Macau and Gallery A2, Albergue SCM, 8 Calçada da Igreja de S. Lázaro, Macau
How much: Free admission
For more information, check here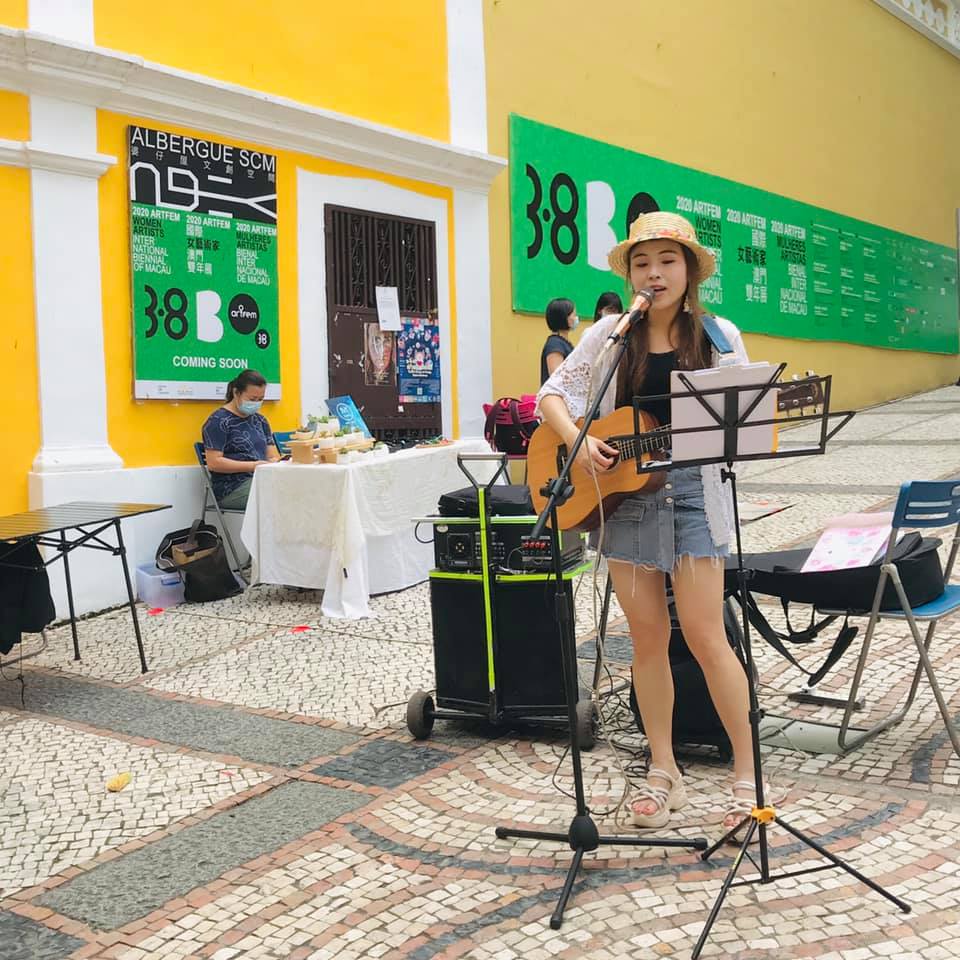 The events collection Sun Never Left features a wide range of arts and cultural activities, including local cultural and creative product stalls, street paintings, and street music performances, to bring lively energy to the European sensations at St. Lazarus Church district and encourage the public to participate in arts and cultural events.
When: Saturdays and Sundays, 3:00pm–6:00pm, May 1 and 2, 8 and 9, 16 and 16, 22 and 23, 29 and 30, 2021
Where: Square in front of the St. Lazarus Church, St. Lazarus district, Calçada da Igreja de São Lázaro, Macau
How much: Free admission
For more information, check their Facebook page or send an email to [email protected]
Tags