We wish everyone a happy and bright 2022! A new year is here and we're eager to make the most of it. There's a lot to do, see and experience, so be sure to start 2022 right. Besides dining deals, there are also exhibitions, and other cultural performances, besides family-friendly activities. Enjoy a classical music concert, and The Winter Chalet at Mandarin Oriental, Macau. Sink in the wintry weather and have a blast this week!
(See featured image above)
This festive season, Mandarin Oriental, Macau is crafting a very special happening for everyone to relish this unique season. With splendidly festive decorations and a wintery vibe, their Winter Chalet is all you'll need to spend some quality time with friends and family. Filled with traditional seasonal dishes and foods from all over the world, you'll get the chance to experience a cozy and tasteful Christmas throughout the season! This deal includes favorites such as original Swiss raclette, cheese fondue, Alpine cheese, and cold cut selection, a white pizza with black truffles, traditional ham and sausage selections, Christmas pudding, chestnut pavlova, and so many other delights. There are three different kinds of fondues to choose from, and one of them includes champagne. Festive surprises include classic shrimp cocktail, seared foie gras with Gluhwein reduction, beef Wellington, whole roasted turkey, and whole honey glazed ham*.
You can also go for some of Vida Rica Bar's classics for the choice of the main dish. You probably won't resist their Christmas-themed desserts. From Christmas logs and puddings to a cinnamon ice cream with speculoos crumble, there's a world of sweetness to try out. The cocktails department has also turned into a feast for Christmas lovers! Besides their classic drinks, Vida Rica Bar's staff is also crafting original recipes such as a homemade Gluhwein (mulled wine) with cloves and cinnamon, a cherry Amaretto, or their winter wonderland Christmas punch. There's a whole world of festive-related dining to experience at this spot, so be sure to book your table now! If you're in love with this season and all its wintry delights, head to Vida Rica Bar and have a taste of winter with themed surprises for both kids and adults.
When: From now till January 9, 2022
Where: Vida Rica Bar, Mandarin Oriental, Macau, 945 Avenida Dr. Sun Yat Sen, NAPE, Macau
How much: MOP $88–1,088 (dishes), MOP $88 (per cocktail)
For more information and reservations, call Vida Rica Bar at +853 8805 8918 or send an email to [email protected]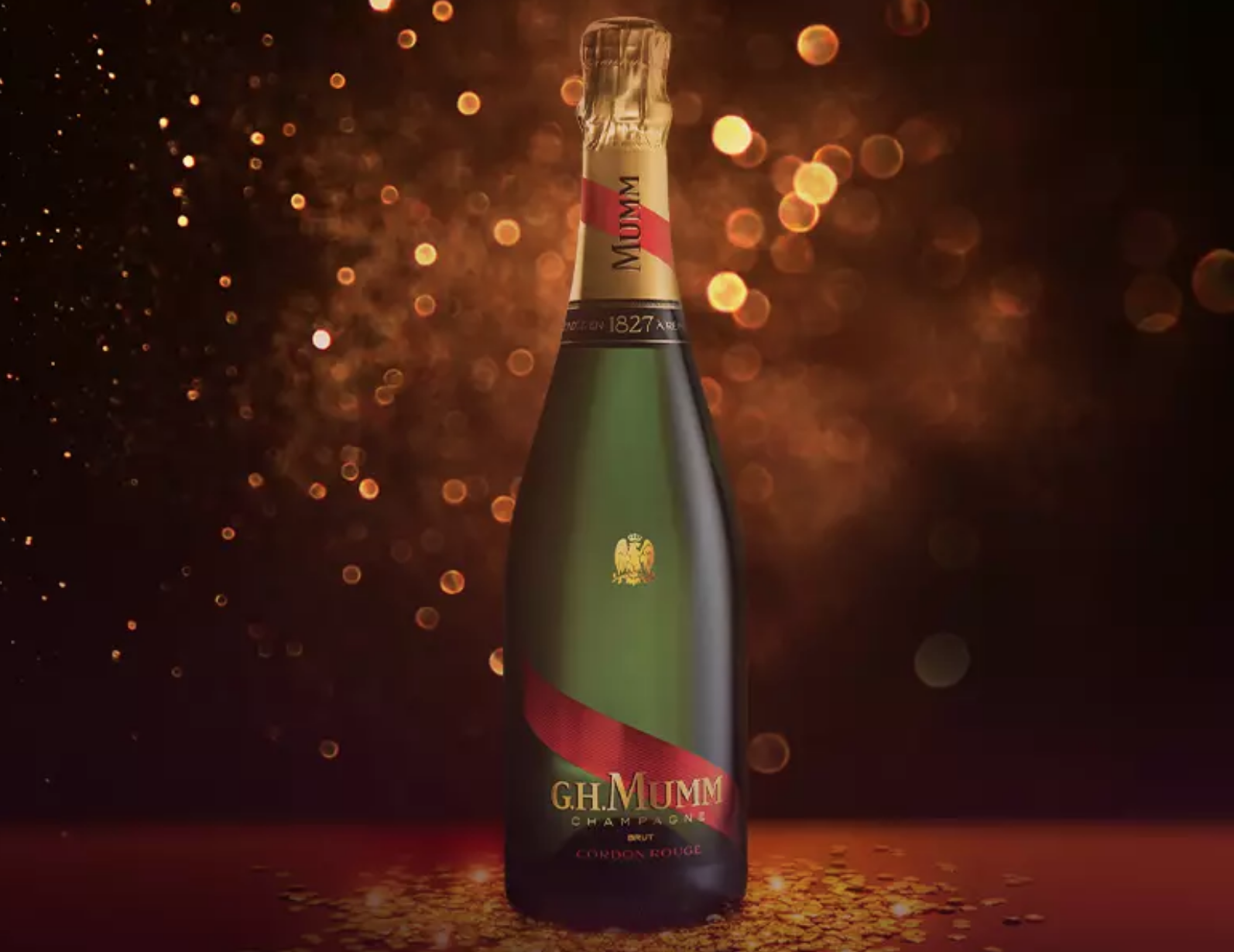 Enjoy one full hour of free-flow G.H. Mumm Champagne Cordon Rouge for a steal! Have a sparkling evening with your friends and immerse yourself in the relaxing atmosphere of this elegant bar. Gather your best buddies and enjoy the glimmering bubbles of champagne with snacks, live music, and a comfy atmosphere.
The Macallan Whisky Bar & Lounge is the go-to spot if you're looking for a cozy yet modern and welcoming venue to spend time amongst friends. The bar's leather sofas go perfectly with the wooden decor which adds to the chill vibes that the bar and lounge exudes. With welcoming staff and a wide selection of original drinks and snacks, this is an unmissable spot! Ladies' Night just got a whole new meaning at The Macallan Whisky Bar & Lounge, with high-quality champagne and tapas. Make sure to book a table and talk the night away with amazing company while the champagne is flowing!
When: 6:00pm–midnight, Wednesdays, September 1, 2021–February 24, 2022
Where: The Macallan Whisky Bar & Lounge, 203, 2/F, Galaxy Hotel, Galaxy Macau, Estrada da Baía de Nossa Senhora da Esperança, Cotai
How much: MOP $128 per head per hour
For more information, call +853 8883 2221 or check here
French composer Maurice Ravel, a master of creating exquisite colors through his perfect orchestration, created the "Introduction and Allegro" for harp, flute, clarinet, and string quartet, considered to be one of the masterpieces in chamber music. Meanwhile, Ludwig van Beethoven's abundant and versatile "Septet Op. 20" for clarinet, horn, bassoon, violin, viola, cello and double bass comprises six movements. The Macao Orchestra illustrates the eternal charms of these timeless pieces at the concert, ensuring a splendid occasion for the audience.
When: 8:00pm, Saturday, January 8, 2022
Where: Dom Pedro V Theatre, Largo de Santo Agostinho, Macau
How much: MOP $100
For more information, check here. For ticketing, click here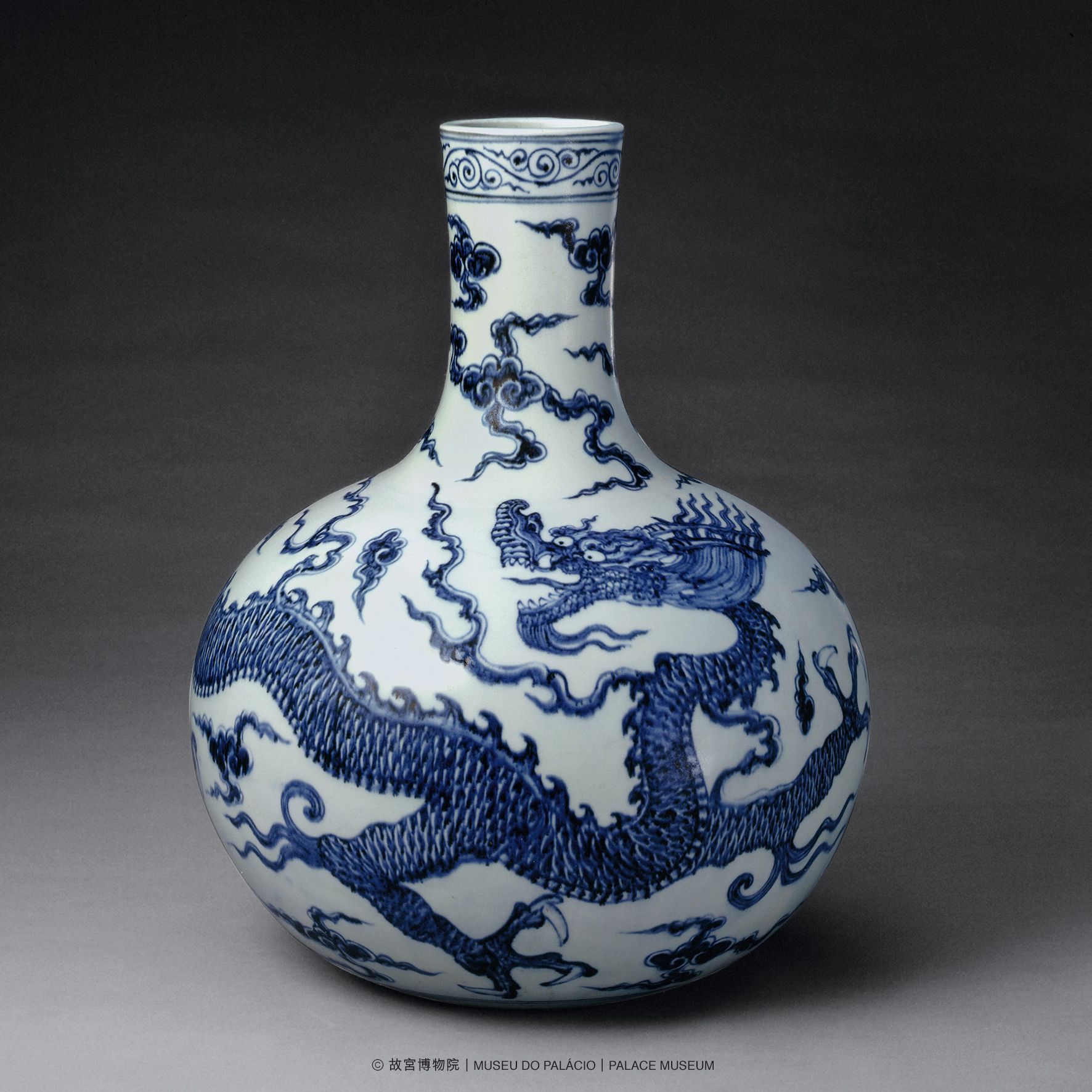 The large-scale exhibition Quintessence of Imperial Kiln Porcelain of the Ming Dynasty showcases a series of porcelain artefacts from the Palace Museum Collection. This venue is currently the national museum with the largest and finest collection of porcelain from the imperial kilns of the Ming dynasty. The exhibition features a total of 120 representative pieces from imperial kilns produced in the Hongwu to Wanli periods, allowing the public to have a more comprehensive understanding of the varieties of porcelain from the imperial kilns of Jingdezhen in the Ming dynasty, and its artistic achievements, revealing the aesthetic tastes of the royal court in the Ming Dynasty.
The exhibition presents a sizable number of exhibits of sublime quality, including First-class national cultural relics. The Cultural Affairs Bureau appreciates the Palace Museum's efforts in bringing the priceless exhibits to Macau, and for allowing the much-anticipated annual cultural event to be successfully held in Macau.
When: December 10, 2021–March 6, 2022
Where: Macao Museum of Art, Avenida Xian Xing Hai, NAPE, Macau
How much: Free admission
For more information, check here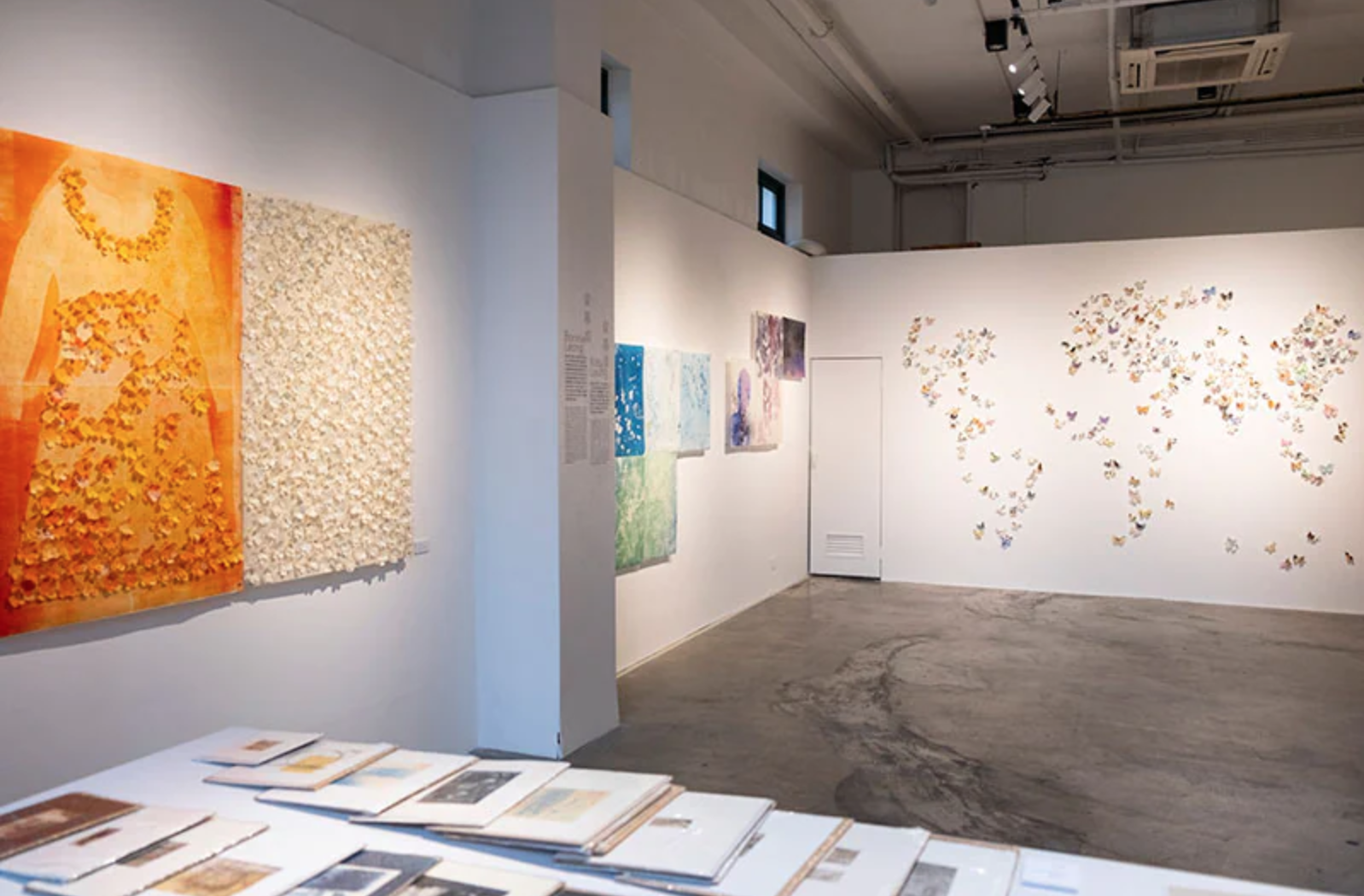 With a theme of nature, this series of works include 300 paper butterflies resembling the similar size and shapes of real butterflies, as well as orange and yellow 3D paper flowers. Artists Bonnie Leong and Kitty Leung reflect on family love by showcasing the rhythms of nature in their works.
When: January 1–27, 2022
Where: At Light, 1 Pátio do Padre Narciso, Macau
How much: Free admission
For more information, check here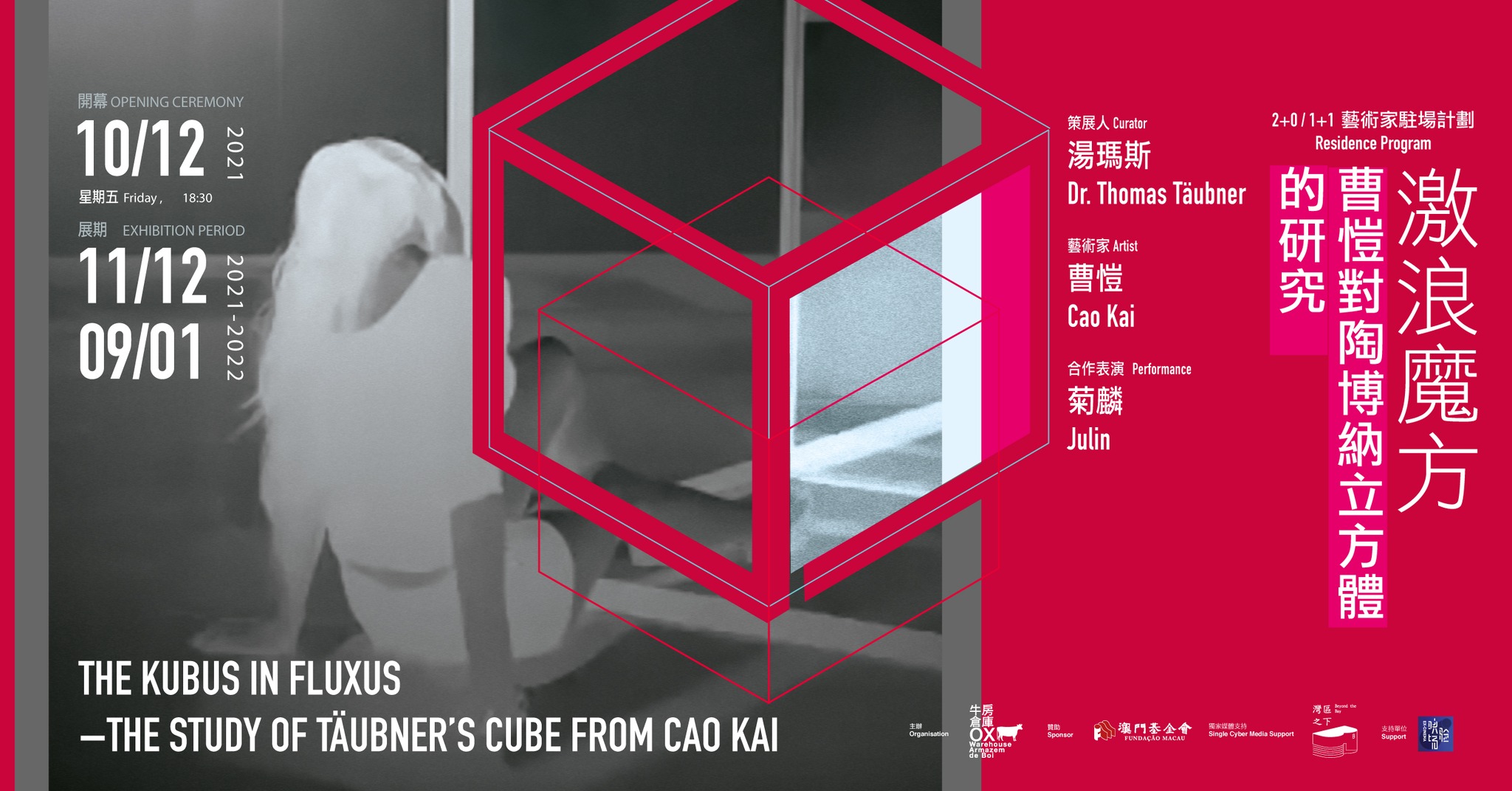 Artist Cao Kai published an initial study about Täubner's Cube in World Art, a journal under the Central Academy of Fine Arts, in which Cao allegorically described the cube as contradictory, paradoxical, and inconceivable "KUBUS". Cao has started an artistic collaboration with the Täubner family from the withered forest in Cologne, Germany since 2015, utilizing the cube concept left by Wilfried Täubner to undertake reconstruction — concept reconstruction and image reconstruction. The former is about busting the dependence of installation art on "thing" and its obsession with "ready-made", and creating a cube in consciousness with the construction of virtual thinking through meditation, graphics, voices (dialogues and monologues), texts (writing and poems) and other forms of expressions of ideas. The latter is a space basically constituted by the cube, and it projects a visual intention with dynamic and static image recording and editing. The expressions of this intention include performance art, noise art, occasional art, and other Fluxus actions and activities.
Täubner's Cube, originated from the conceptual photography of "Cubes" by the late German photographer Wilfried Täubner (1940-1994), is a term coined by Chinese artist Cao Kai in 2015, who has studied and made art creations based on this concept. Wilfried Täubner created a steel cube structure for his images, comprising six faces that include two perpendicularly-placed mirrors and an open four-sided frame. Täubner placed the cube in different types of spaces, resulting in a type of contradictory landscape images through the flat conversion of the camera lens. The open frame of the cube divides the space where it is located for the second time, presenting a fragmented view; the surface of the perpendicularly-placed mirrors plays a dual role of concealment and reflection, underscoring the effects of displacement and rough connection following division. Thus, these create a sense of alienation from the unfamiliar landscape.
When: December 10, 2021–January 9, 2022
Where: Green Townhouses, 55-57 Avenida do Coronel Mesquita, Macau
How much: Free admission
For more information, check the event's Facebook page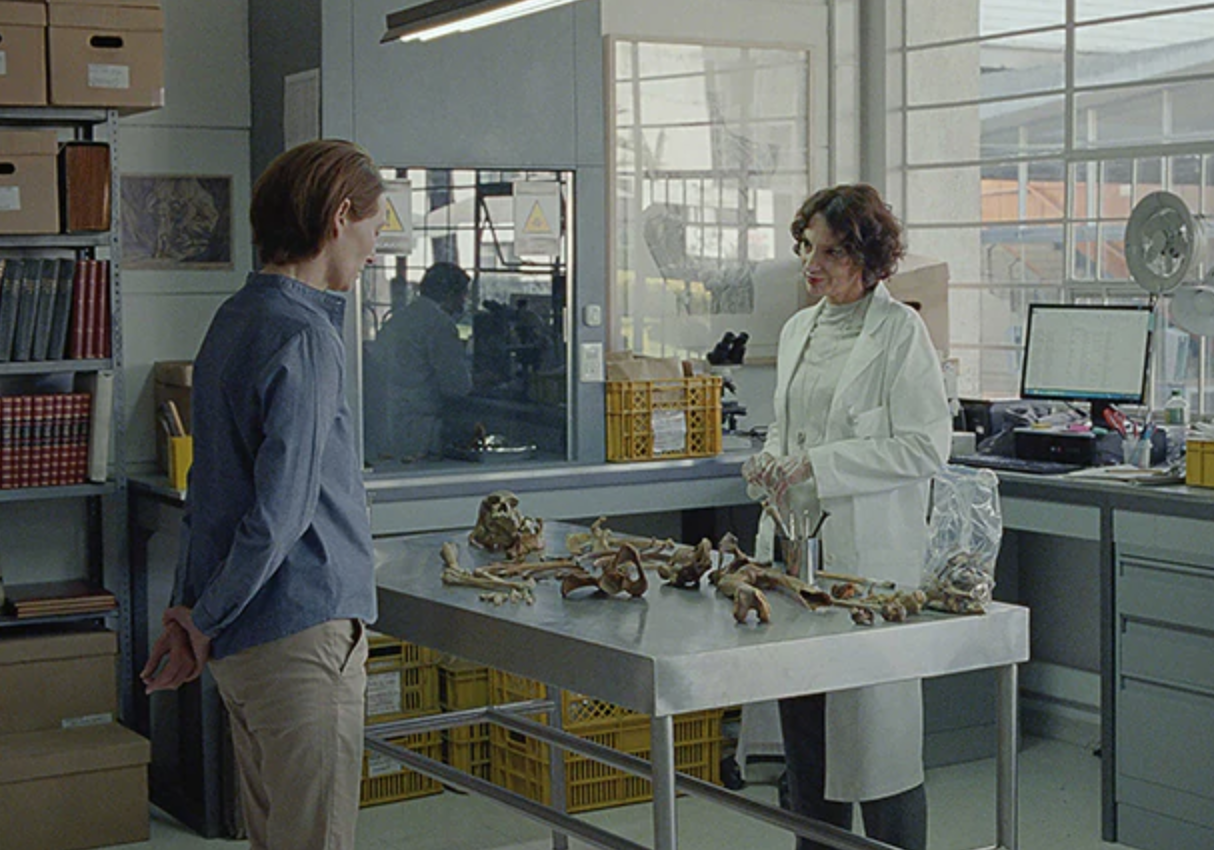 With a 30-year filmmaking career, Thai director Apichatpong Weerasethakul is an internationally acclaimed film master. This festival includes the exclusive screenings of "Memoria", the feature film directed by Weerasethakul that was awarded the Jury Prize in the main competition of the Cannes Film Festival in 2021, as well as his other works shown in the Cannes 2021, "The Year of the Everlasting Storm", and 27 short films. Among the short films, some have been rarely showcased that film lovers should not miss.
When: 7:00pm, January 1 and 7, 2022
Where: Cinematheque Passion, 13 Travessa da Paixão, Macau
How much: MOP $60 per person (per session)
For more information, call +853 2852 2585 or check their official website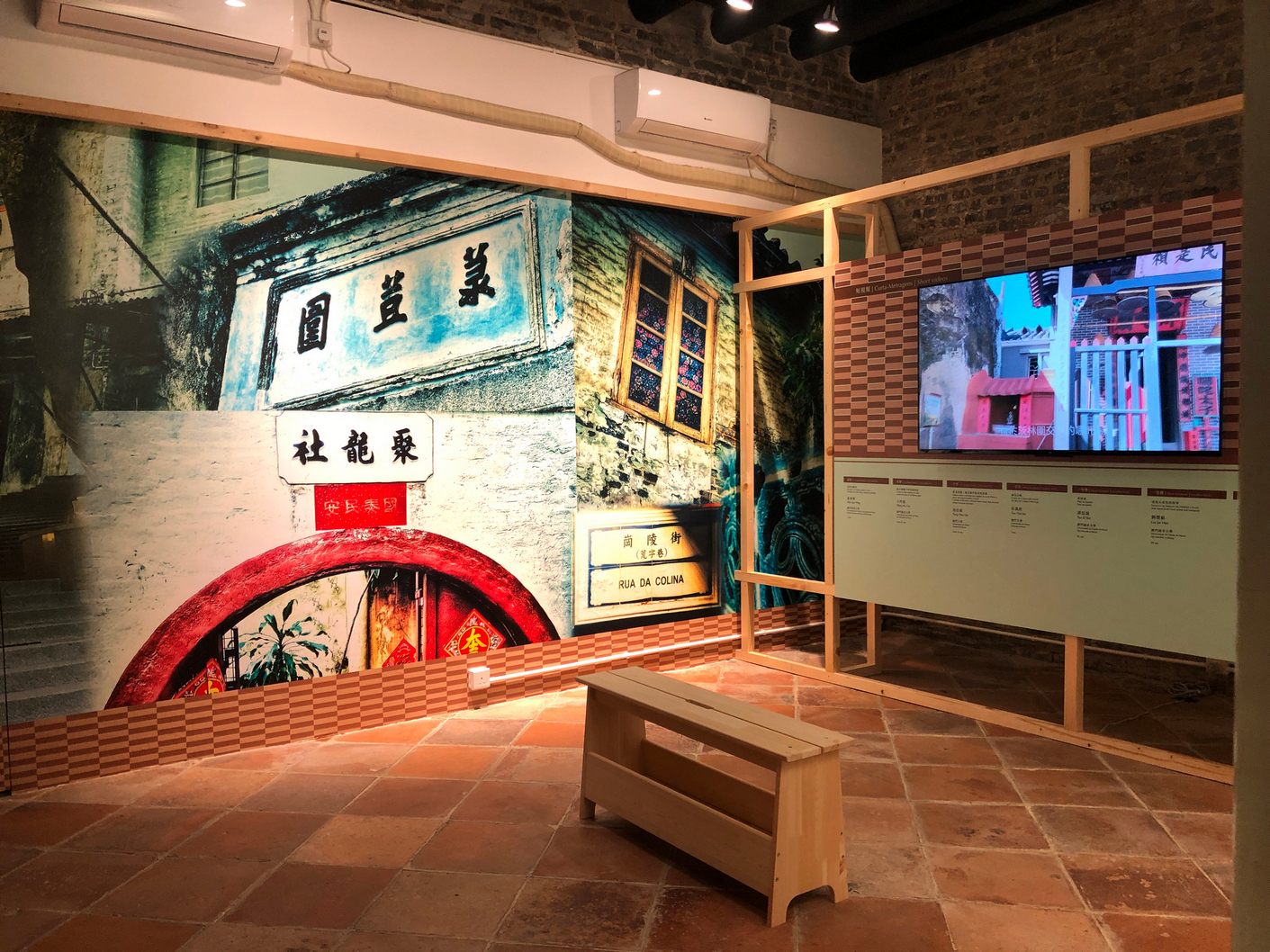 The exhibition features a total of 16 advertorials and short videos made by Macao's higher education students, which are all award-winning works of "Seeking Stories in the Travessas Becos Pátios – Advertorials and Videos Competition of Cultural Tourism Promotion Project about Macau's Cross streets, Courtyards, and Alleys". The competition was organized by the Macau Advertising Association, with the aim of putting the principles of the Cultural Affairs Bureau in terms of preservation, study, promotion, and transmission of local history and culture. On the occasion of the completion of the restoration work on No. 8 and No. 10, Pátio da Eterna Felicidade and its opening for public visit, IC organizes the exhibition with the Macau Advertising Association in order to promote and increase public awareness of the cross streets, courtyards, and alleys in Macau.
The works on display feature a variety of themes revolving around history, stories, architecture, food, and festivals of the cross streets, courtyards, and alleys, leading the audience to stroll through the historical areas of the Macau Peninsula, Taipa, and Coloane. The works are vibrant and show the cultural characteristics of Macau's cross streets, courtyards, and alleys, as well as the creative passion of Macau's higher education students, thus encouraging the public to visit urban spaces to appreciate and pass on the precious local history and culture.
When: From now till February 18, 2022
Where: 10 Pátio da Eterna Felicidade (entrance through Beco dos Faitiões), Macau
How much: Free admission
For more information, call +853 8988 4000 or send an email to [email protected]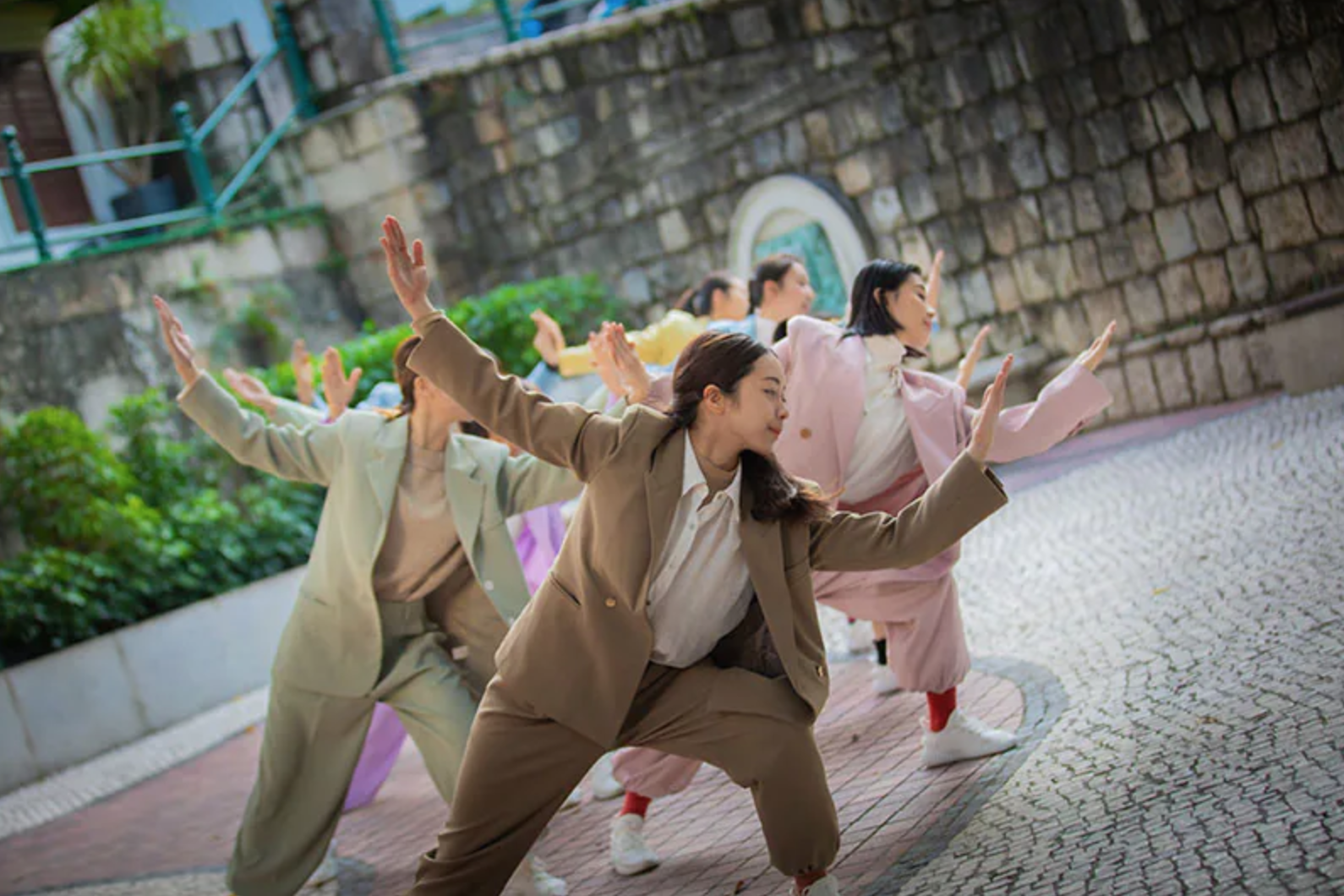 The exhibition is the extension of the "In/Between", the site-adaptive creation performance, sharing with the public a visual feast of the dance documentation, photography, poems as well as collective sketch works relevant to the performances. The exhibition is great to experience with children and people who like interactive activities.
When: January 1–7, 2022
Where: M Dimensions S2, Anim'Arte Nam Van, 744B Avenida Panorâmica do Lago Nam Van, Macau, and Barra square, Macau
How much: Free admission
For more information, check here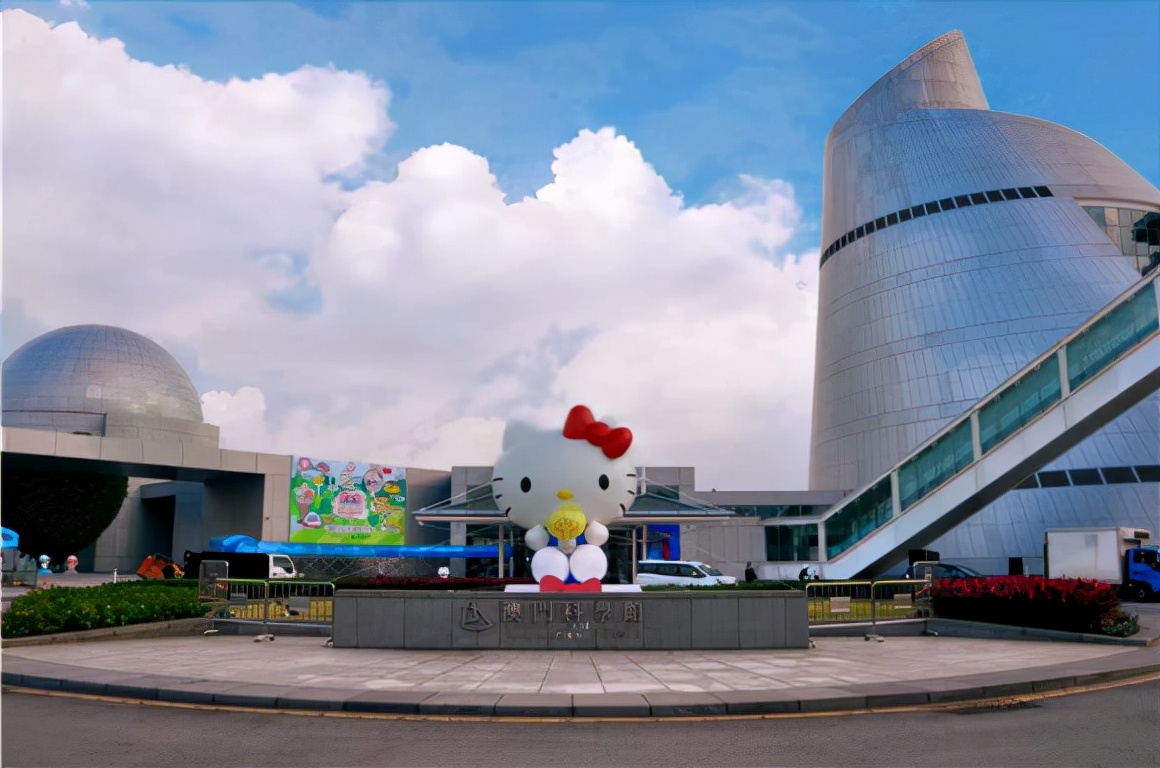 To celebrate the 12th anniversary of its opening, Macao Science Center will hold the "Sanrio characters Green Technology Carnival" jointly with Sanrio for the first time. Several popular Sanrio characters including Hello Kitty, Little Twin Stars and Pompompurin will put on their brand new exclusive outfits as cute "Green Technology Ambassadors" to show everyone the green building elements inside and outside the Center. Fans will be able to learn green technology-related knowledge in their company and hopefully become green technology experts.
Macao Science Center was awarded the "Three-starred Certificate of Green Building Design Label" by the China Green Building and Energy Saving (Macau) Association in 2016, the highest level of green building design certificate in China. The Center is also the first institution in Macau to receive this honor. Buildings applying for the Three-starred Certificate of the "Green Building Design Rating Certificate" must meet various indicators of the green building evaluation, including outdoor and indoor environment quality, energy, and water resources utilization, and daily operation management, and can be awarded this Certificate only after most of the indicators are excellent.
When: January 3–February 6, 2022
Where: Macao Science Center, Avenida Dr. Sun Yat Sen, Macau
How much: Free admission
For more information, check here
Tags