Mandarin Oriental, Macau, Sheraton Grand Macao, and many other places in Macau are having incredible offers for all who want to make this festive season a joyful affair! Christmas and New Year are important dates, so be sure to celebrate these in grand style with your nearest and dearest. Also, don't miss out on the exclusive and time-limited opportunity of winning a two-night stay with dining at Grand Lapa, Macau! Know all about this giveaway below! There's lots to enjoy and it's going to be difficult to choose so read through our selection and find out where to head this weekend in Macau!
(See featured image above)
This festive afternoon tea set runs till December 27 and features Christmas-themed items for all to gather in great style and take gorgeous photos at Vida Rica Bar, boasting some of the best views of our city. Bask in the true spirit of the season with their afternoon tea while enjoying the sunset this winter.
Also, welcome 2021 in grand style with their live DJ and band entertaining you and your loved ones throughout the evening. Highlights include an exclusive seafood buffet with fresh Boston lobsters, caviar, oysters, sea urchin, foie gras, Wellington Wagyu beef, and much more! The dress code is, of course, black tie, to enter the new year with style and glamour. This countdown party is organized in partnership with the Macau Social Club.
When: Festive afternoon tea set – Every weekend, 3:00pm–6:00pm, December 8, 21, 22, 24 and 27
Countdown Party – 9:30pm–2:30am, Thursday, December 31
Where: Vida Rica Bar, Mandarin Oriental, Macau, 945 Avenida Dr. Sun Yat Sen, NAPE, Macau
How much: Festive afternoon tea set – MOP $588 for two people (including two glasses of sparkling wine)
Countdown Party – MOP $1,980 per person (unlimited champagne, cocktails, juices and soft drinks); MOP $1,680 for bookings made before December 10
For more information and reservations, call Vida Rica Bar at +853 8805 8928 or send an email to [email protected]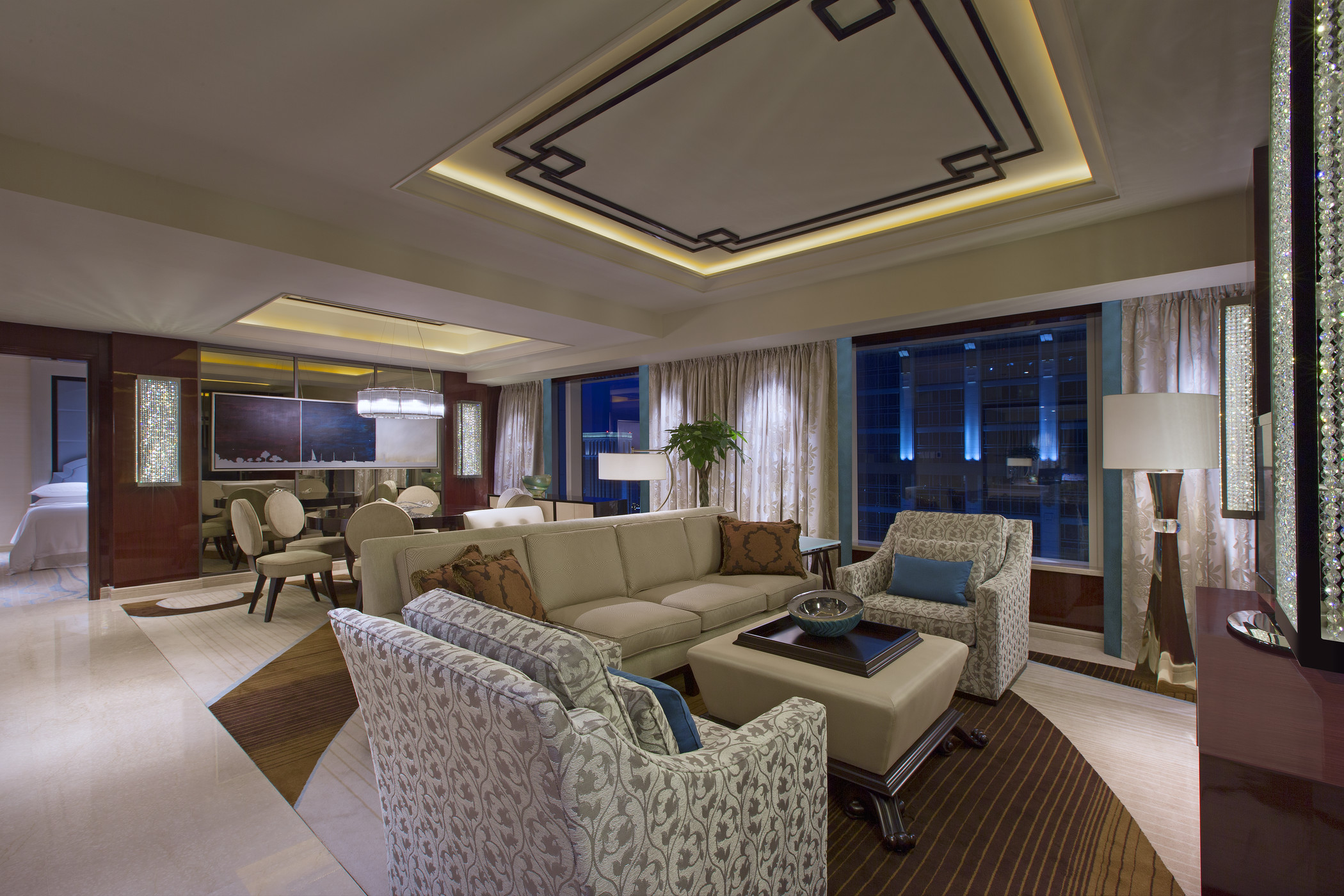 For the first time this year, guests and their loved ones can celebrate the festive season in luxurious style with the "Enjoy a Suite Surprise at Sheraton Grand Macao" accommodation package that includes a one-night stay at the Ambassador Suite or Presidential Suite with a celebration in-suite dinner. Priced from MOP/HKD $5,088++ with room for up to eight guests, the Enjoy a Suite Surprise package includes a traditional festive dinner served in-suite, with a tender 14lb butterball roast turkey and classic side dishes, black forest log cake, gingerbread men, and sparkling wine for toasting.
When: Bookings – From now till December 28
Stay – December 1–31
Where: Sheraton Grand Macao, The Londoner Macao, Estrada do Istmo, s/n, Cotai
How much: Ambassador Suite – MOP/HKD $5,088 per room up to six guests
Presidential Suite – MOP/HKD $6,688 per room up to eight guests
*Prices are subject to 10% service charge and 5% government tax
For more information and bookings, click here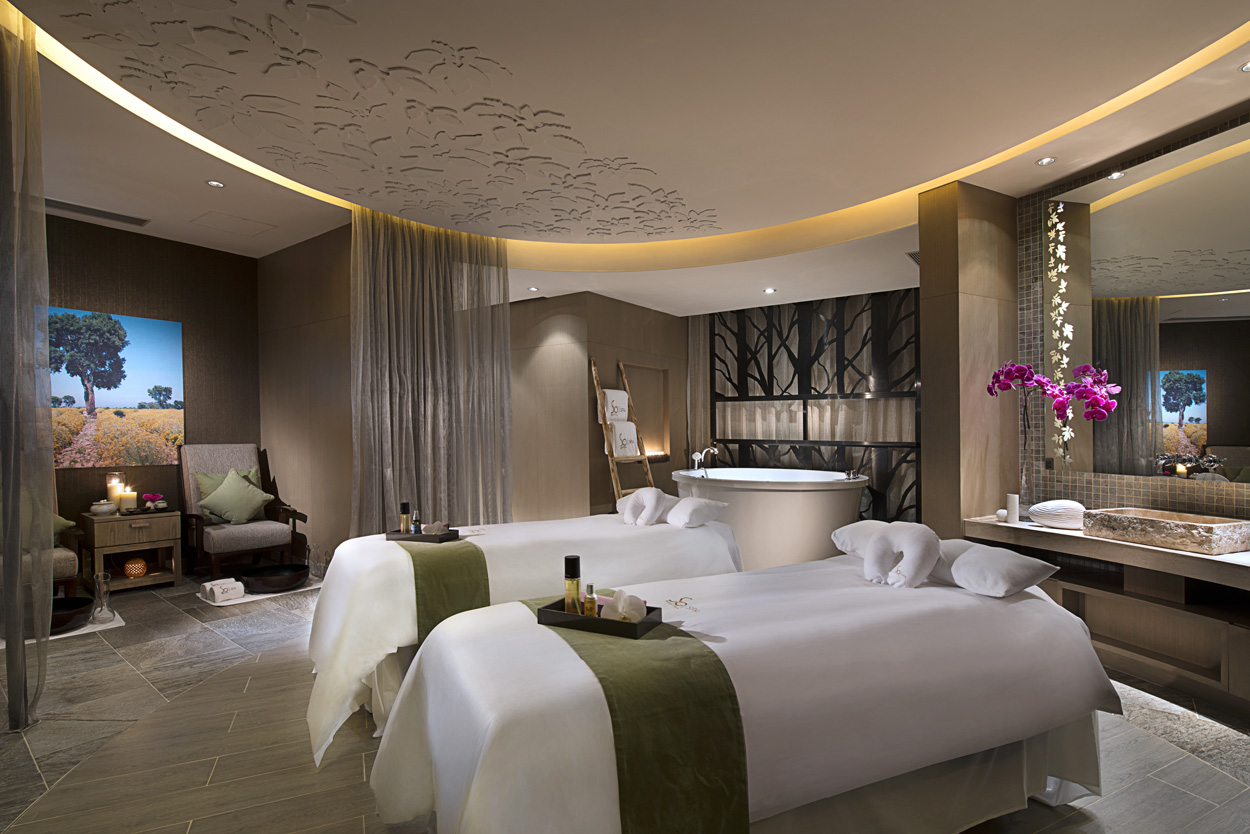 Celebrate the winter holidays with Sofitel Macau At Ponte 16's Christmas Spa Indulgence at Sofitel SPA! Using hot stones and essential oils, their professional massage therapists will apply the right amount of pressure to relax your muscles and revitalize yourself. Get ready to fully enjoy this season with all the excitement of lavish dinners, joyous gatherings, and gift exchanges then unwind with some relaxing "me time". This incredible deal includes a 90-minute hot stone massage and a deep relaxation ceremony after the treatment.
When: From now until December 31, 2020
Where: So SPA, Sofitel Macau At Ponte 16, Rua do Visconde Paço de Arcos, Macau
How much: MOP $788+ per person
Enjoy three hours of free parking when booking this treatment
For more information and bookings, call +853 8861 7801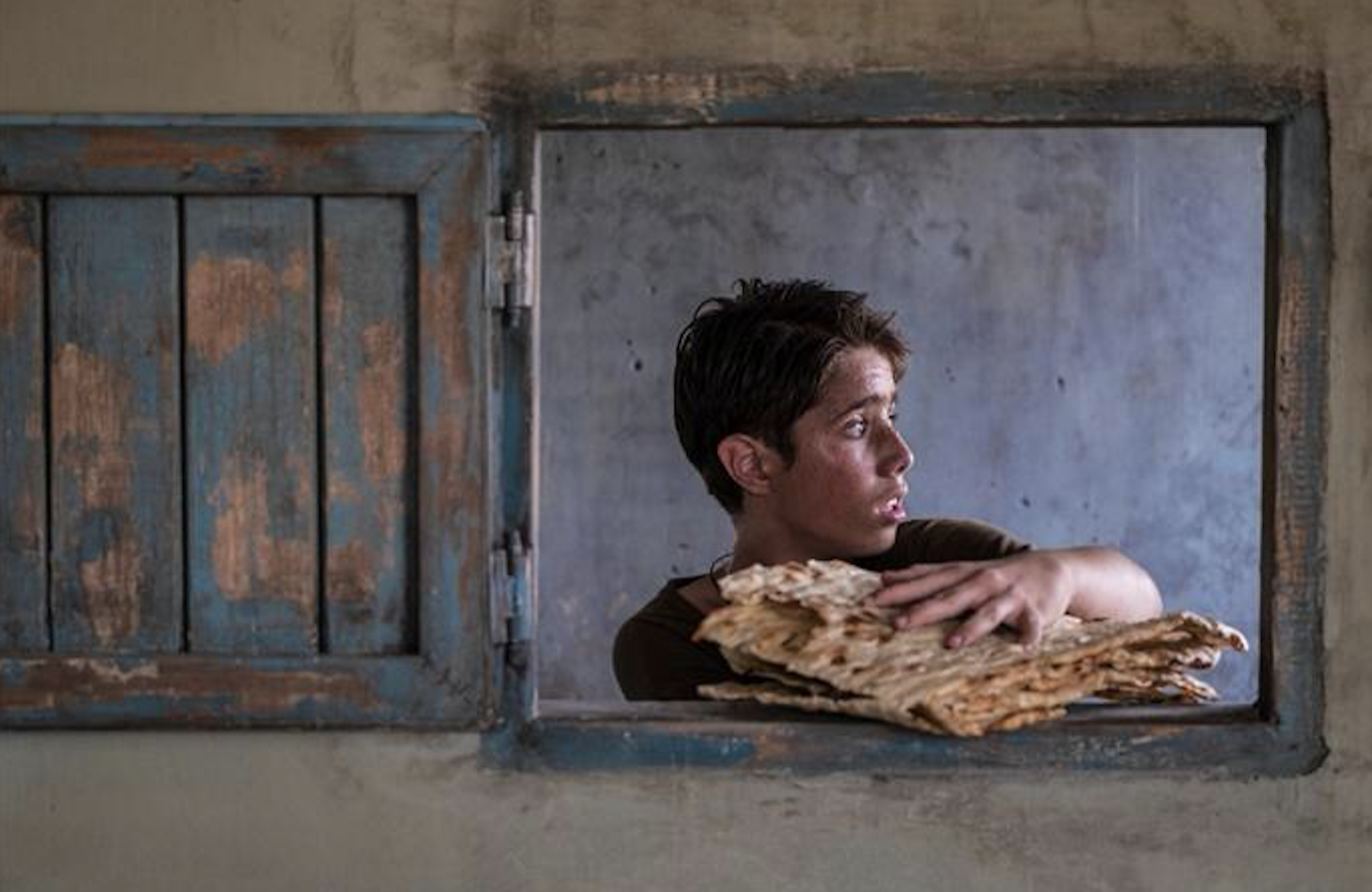 Competition is the festival's international competition group comprising 11 feature films, which is a showcase for first- and second-time filmmakers. A jury of five film personalities will appraise and award the best film works. Chinese film director, producer, and screenwriter Ning Hao (Mainland China) will be jury president together with Jury members Mattie Do (Laos), Nina Hoss (Germany), Eric Khoo (Singapore), and Albert Lee (Hong Kong).
The International Film Festival & Awards.Macao (IFFAM) was first launched in 2016, jointly organized by the Macao Government Tourism Office and the Macau Films & Television Productions and Culture Association; the film festival is held in Macau annually in December for a duration of approximately one week, to introduce world-class exchange opportunities to local cultural and creative industry professionals and to further raise Macau's international profile.
When: Thursday–Tuesday, December 3–8, 2020
Where: Macao Cultural Centre, Avenida Xian Xing Hai s/n, NAPE, Macau
How much: TBA
For more information, check the event's official website
Also read: Famous Films Shot in Macau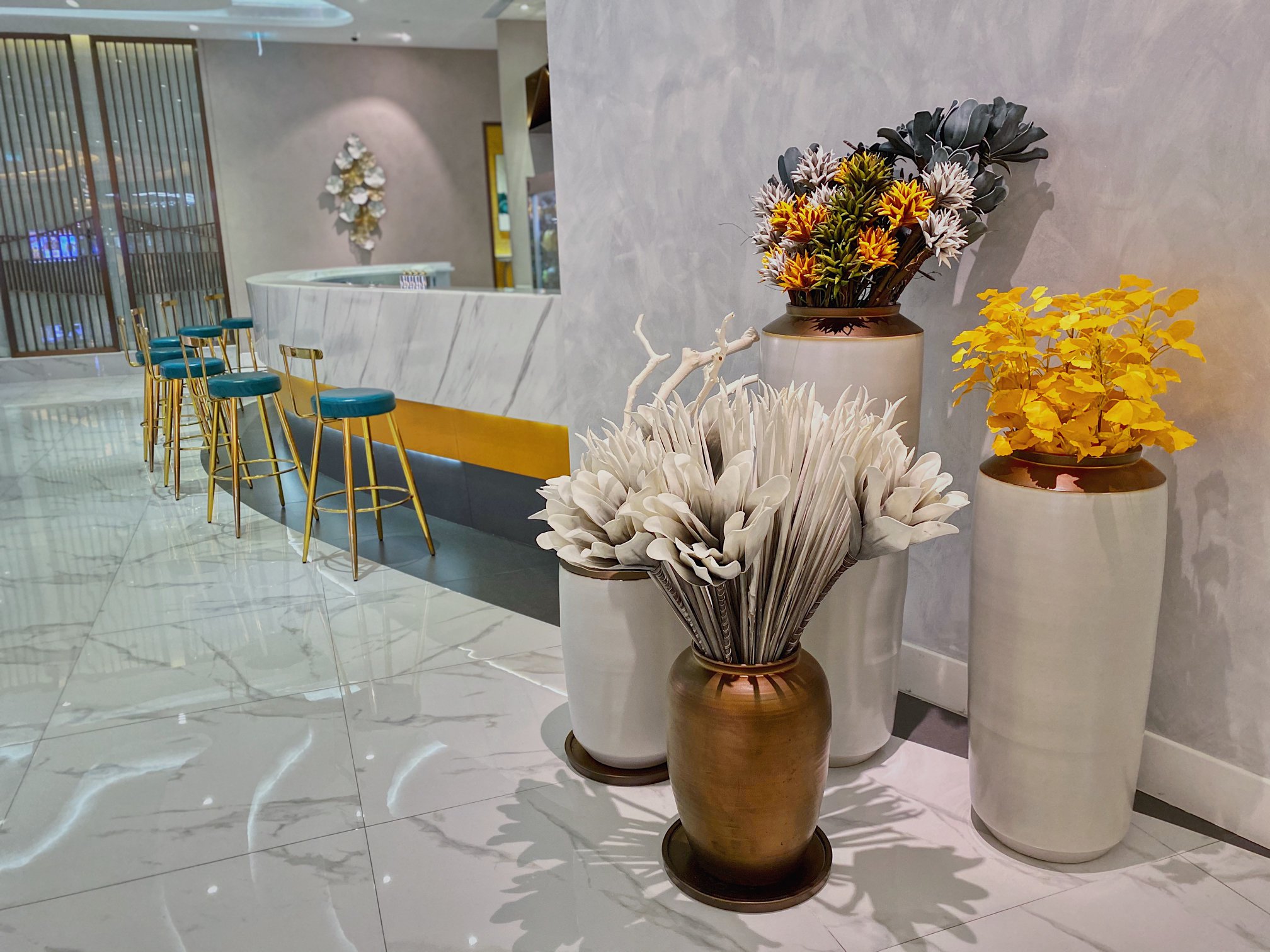 After a long work week, some relaxation and me time is absolutely necessary, right? That's what we thought on our way to Vinca Foot Spa at Studio City to try out their amazing limited-time promo. Offering profound expertise on massage techniques and reflexology, Vinca Foot Spa is the perfect spot to treat your feet, especially now because with every 60-minute feet massage you will get a 30-minute ritual for free!
There are also buy-one-get-two massages at this venue. For MOP $298 or MOP $698, Vinca Foot Spa offers foot, shoulder or head massage, or a body massage. Catch up on these incredible deals this weekend and relax all the way through next week! Choose from foot treatment, head, or shoulder massage, and enjoy a relaxing time in the calming setting of Vinca Foot Spa. Should you wish to go for a full body massage, Vinca now gives you an extra free hour for every hour you buy. Hurry up before the offers expire! To keep updated on all their promotions, like and follow their Facebook page, and to see the spa menu, check their website here.
Where: Vinca Foot Spa, Shop 2003-2008, Level 2, The Boulevard at Studio City, Estrada do Istmo, Cotai
How much: MOP $298–698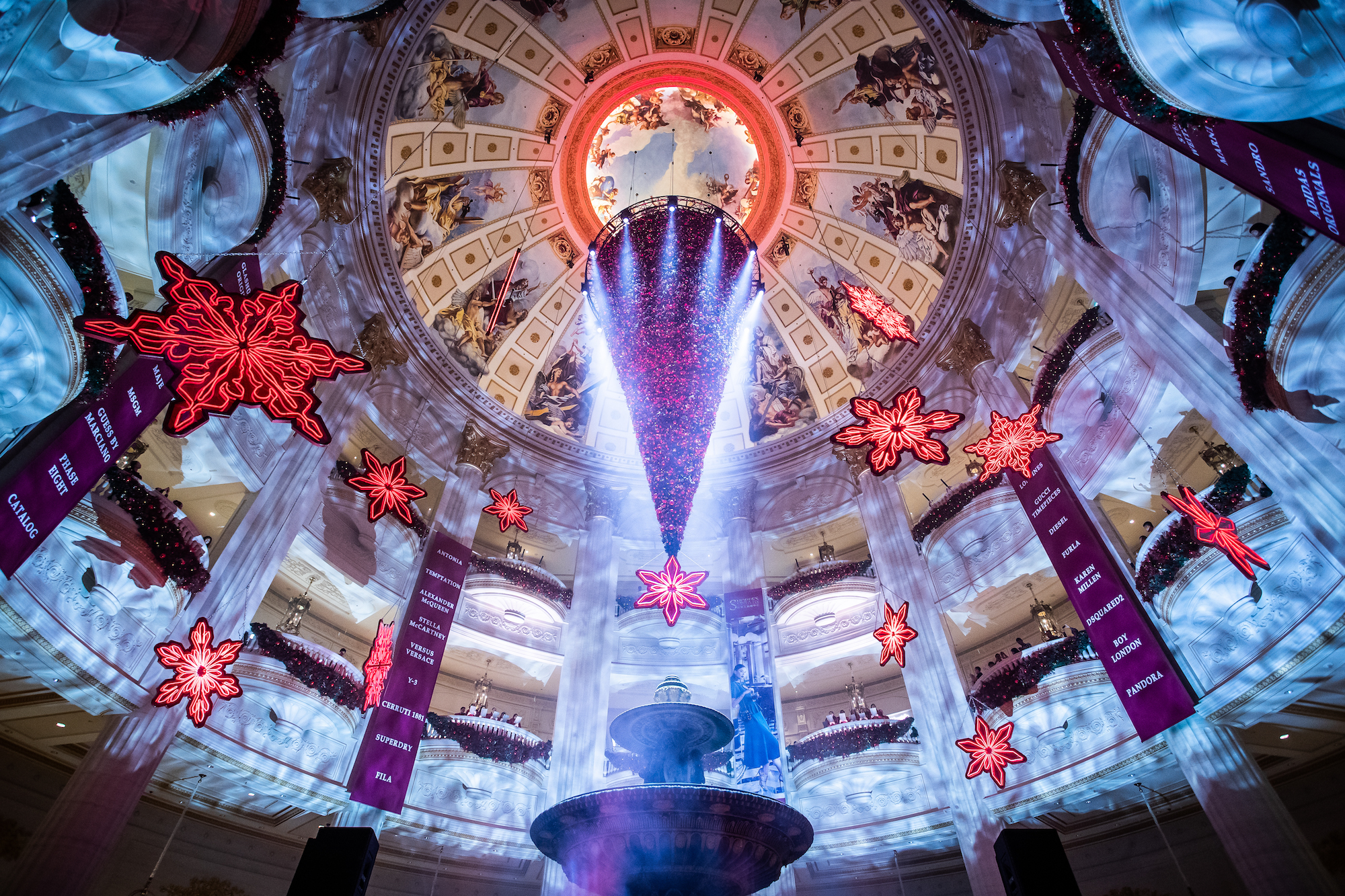 Visitors can enjoy a magnificent Christmas tree at The Venetian Macao's lagoon area together with enchanting decorations, while at The Parisian Macao they will discover a stunning 50-foot inverted tree hanging from the ceiling in the lobby rotunda. Inspired by the original at the famous Galerie Lafayette department store in Paris, it will make a unique backdrop over this festive season. The Eiffel Tower's Grand Illumination Show Winter Edition will play between 6:15 p.m. and midnight. In addition, the dazzling 3D light and sound spectacular "A La Mode" will project festive images on the sky ceiling of the Place Vendôme at Shoppes at Parisian every hour from 12:00pm–9:00pm.
When: Until March, 2021
Where: The Venetian Macao, Estrada da Baía de Nossa Senhora da Esperança, Cotaiand The Parisian Macao, Estrada do Istmo, Lote 3, Cotai
How much: Free admission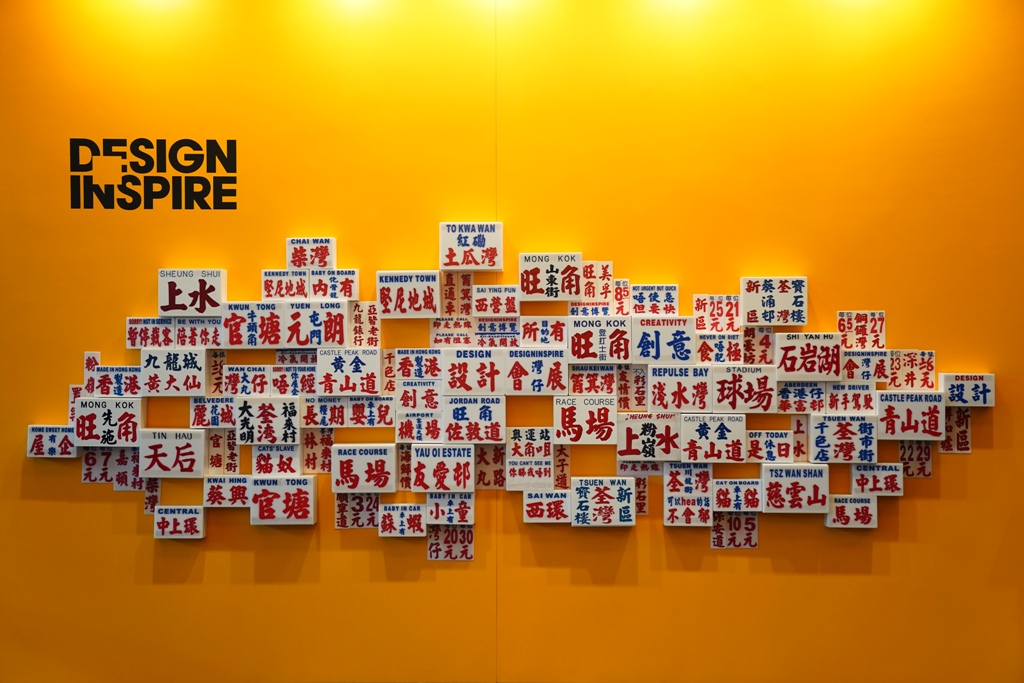 Organized by the Hong Kong Trade Development Council (HKTDC), DesignInspire Online takes place from December 3 to 9, showcasing global designs from Hong Kong, Mainland China, Japan, Korea, and Australia to both trade and public visitors. Under the theme "Design for Good", this year's DesignInspire aims to deliver positive energy to society through quality designs and innovations that can help overcome adversity amid the pandemic. A series of creative projects led by local designers and design groups will be on display including furniture and home gadgets that can brighten people's stay at home; creative artworks about Hong Kong-style "staircase stores" found in old walk-up buildings and paintings on iron roller-shutter doors that demonstrate local culture and traditional craftsmanship; and ceramics and fiber art created by people in recovery and rehabilitation.
DesignInspire Online brings together nearly 30 interactive projects and games that integrate digital technology with creativity. These will present extraordinary visual, audio, and gaming experiences that can help to inspire a more creative outlook. The InnoTalk series, to be live-streamed via Zoom and YouTube, will be held over the course of the week-long fair period. Topics will cover industry-specific trends such as visual and short video marketing, enhancing the digital customer experience and engagement, as well as practical business tips for designers. There will also be a variety of workshops suitable for parents and children including handmade gift workshops. The materials required for the workshops will be mailed to participants after they go through a simple online registration process.
When: Thursday–Wednesday, December 3–9, 2020
Where: Online (Hong Kong time)
How much: Free admission for both trade and public visitors
For more information, check their official website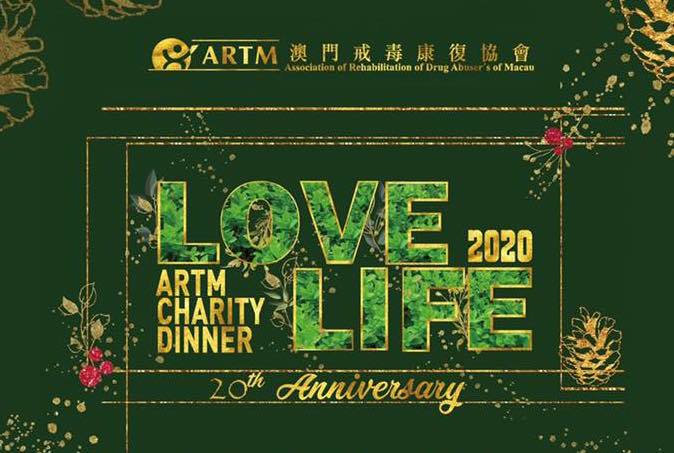 ARTM is having a charity dinner to also celebrate the association's 20th anniversary, so be sure to book your table and support a noble and helpful local association. Taking place at Galaxy Macau, there will be food, drinks and lots of activities. ARTM helps people with drug-related issues in Macau with different programs and aids. Help this cause and participate in their 20th anniversary.
When: 6:30pm, Saturday, December 5, 2020
Where: Galaxy Macau, Estrada da Baía de Nossa Senhora da Esperança, Galaxy Macau, Cotai
How much: MOP $800 per person, MOP $7,200 (per table of 10 people)
For more information and bookings, call +853 2825 0112 or send an email to [email protected]
Also read: Not All Heroes Wear Capes: Augusto Nogueira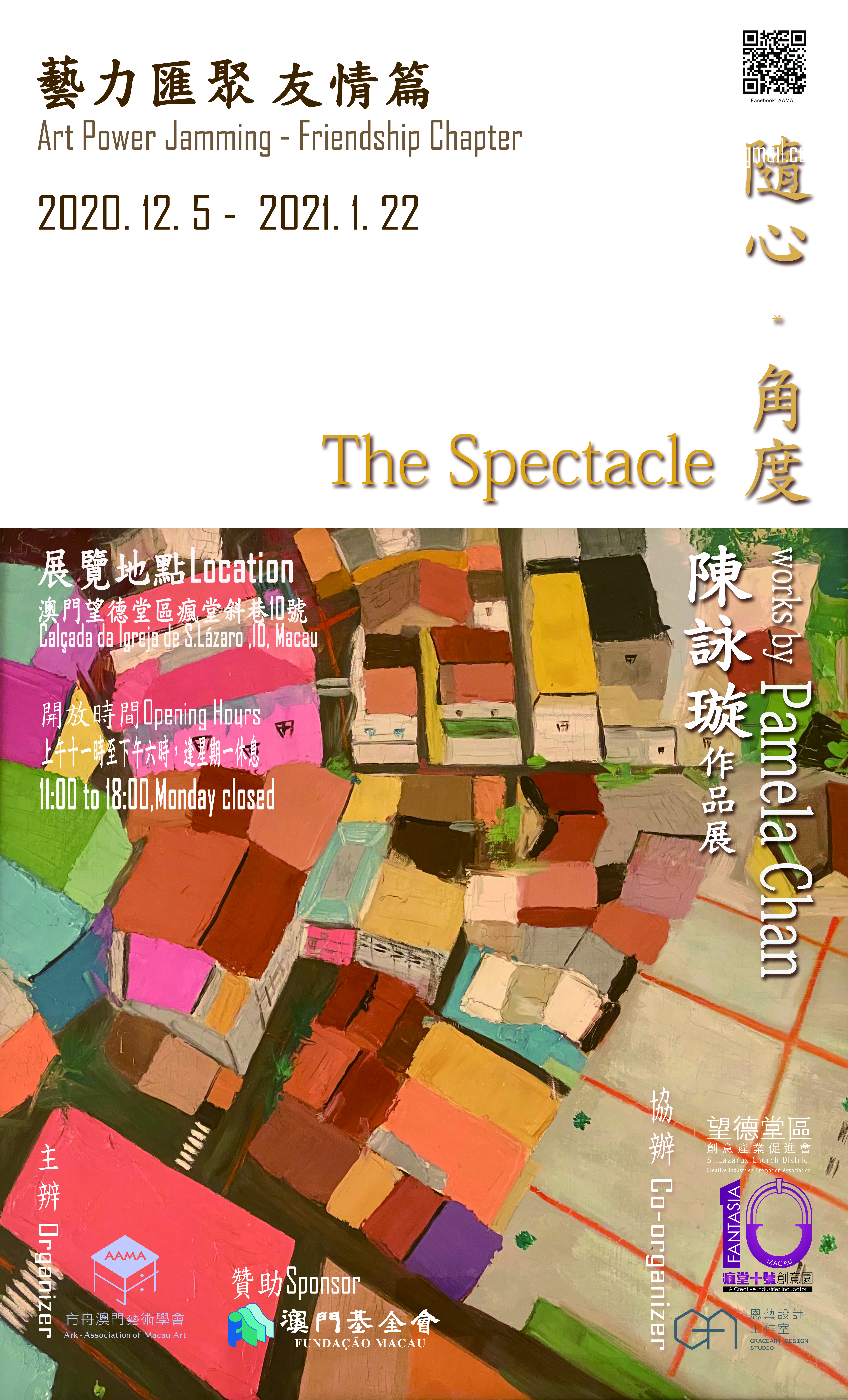 This exhibition series not only creates an exchange platform for different artists who embody different talents and artistic skills, but also allow the general public and tourists to appreciate their unique artworks at the show venue. All artworks embrace the same goal–that is to express the vitality of art.
Through this exhibition, Pamela intends to showcase the best sceneries which are interpreted by her eyes at different angles–from bird's eyes view, elevation and looking up views to imaginative compositions. All these scenes are generated from the spaces and environments where she is familiar with in her daily occurrence, from home, workplace to travel cities, or somewhere in other dimensions which might not exist. Collectively they fabricate a stunning feast in her eyes!
When: December 5, 2020–January 22, 2021
Where: Creative Industries Promotion Association of St. Lazarus Church District, 10 Fantasia, 10 Calçada da Igreja de São Lázaro, Macau
How much: Free admission
For more information, check the organizer's Facebook page

This 2020, the 39th Macao International Marathon takes place on December 6. It aims to boost local sports development and strengthen bonds with other countries that contribute to the promotion of sports tourism in Macau. There's a total of 12,000 places available: 1,400 for the marathon, 4,800 for the half-marathon, and 5,800 for the mini-marathon.
Two of the courses–marathon and half-marathon–kickstart at Governor Nobre de Carvalho Bridge, passing by A-Má Temple and Sai Van bridge. Both the marathon and half-marathon races start at 6:00am and the mini-marathon at 6:15am. The marathon is 42.195km long, while the half marathon is 21.0975km, and the shortest, mini-marathon, being approximately 4.5km long.
When: From 6:00am, Sunday, December 6, 2020
Where: Across the city
How much: Marathon and half-marathon – MOP $100–150 (Macau residents), MOP $400 (non-residents)
Mini-marathon – MOP $50 (residents), MOP $70 (non-residents)
For more information, check the official website
---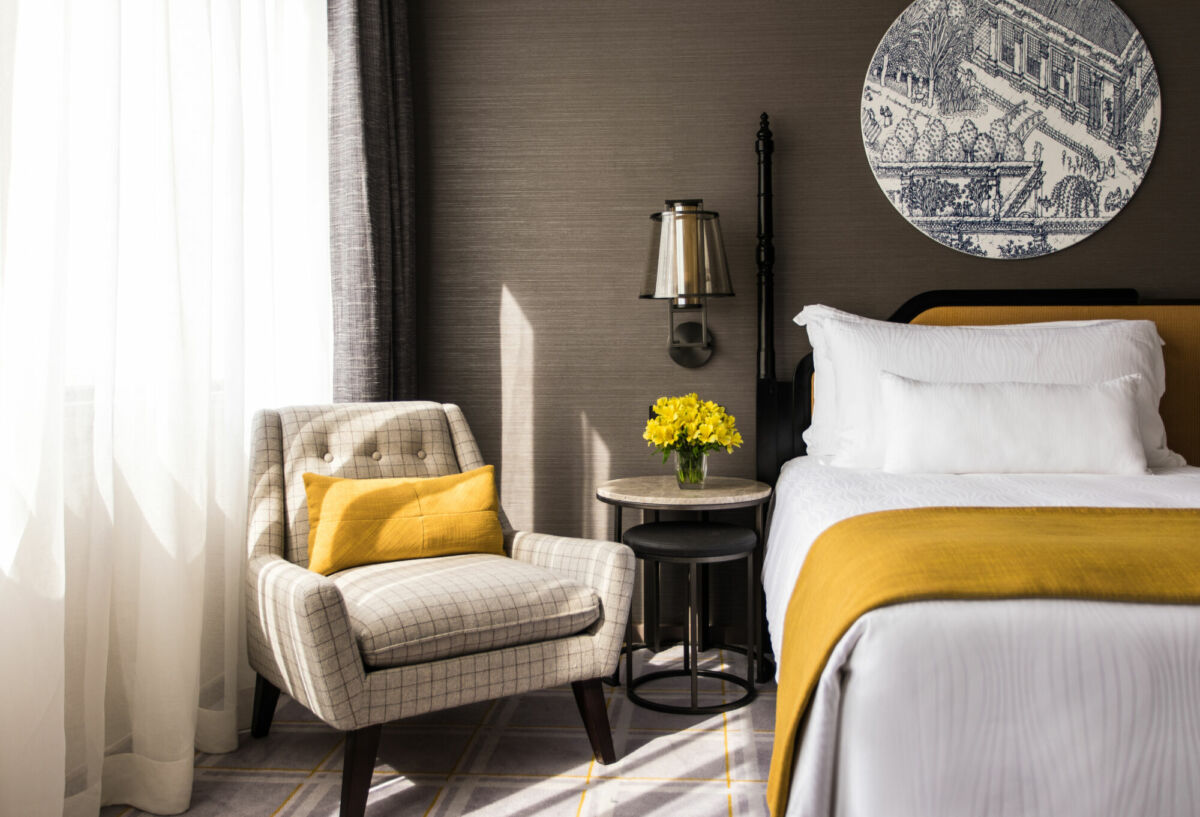 Another year has passed and it's been another milestone for Macau Lifestyle and our supportive readers. Amidst the challenges encountered in 2020, we look ahead with enthusiasm at the infinite possibilities that a new beginning in 2021 brings. We want to share the festive spirit with three of our lucky readers to each win a two-night staycation at the stylish hotel property before the year ends. That's not all because we're adding MOP $2,000 dining credits so that the winners can embrace the exciting season and savor delicious dishes at the dining locations of Grand Lapa, Macau. It's impossible not to enjoy this giveaway along with the delicious meals and incredible memories to be made this wonderful time of the year!
If downtime at an indulgent luxe resort is what you're after, Grand Lapa, Macau is always the best place to be for a staycation. Your relaxing journey begins the moment you step foot inside the hotel and settle into your beautiful and spacious room. After two days at the hotel, you'll definitely feel lighter, renewed, and refreshed.
This year-end questionnaire is for us to understand our readers more. It's our way of saying "thank you" and we hope you enjoy the good things in life with great food and drinks while relishing a well-deserved staycation. This amazing prize includes a complimentary two-night accommodation plus MOP $2,000 dining credits. This is one exciting giveaway you shouldn't miss because these rooms have to be enjoyed before the year ends! This giveaway ends on December 7, 2020, and the winners will be notified directly via email.
Tags