Let's go on a wellness adventure! Because this weekend you can get the chance to participate at the International Yoga Day with Grand Lapa Macau, offering complimentary yoga workshops together with Vedanta Wellness, as well as a joining their lucky draw, you might win some exciting prizes. Also happening is the Arraial of São João at St. Lazarus District, be sure to catch the colorful decorations lurking around the streets as well as some Macanese sweets and treats available for purchase on their booths. June might be leaving soon but it sure won't leave us empty handed, happy weekend!
(See featured image)
Come and join Grand Lapa Macau together with Vedanta Wellness and celebrate the international yoga day this June. You can get a chance to spend your Sunday on a relaxing journey and celebrate yoga along with exciting lucky draws and delicious refreshments. Witness and participate in the complimentary yoga workshops instructed with the masters of  Vedanta Wellness who will be sharing and walking you through a wellness adventure for the body and mind. First 200 participants will get one free yoga mat so book your spots in advance!
When: 8:00am—2:00pm, Sunday, June 24
Where: Tennis court 2 and 3, Grand Lapa Macau, 956-1110 Avenida da Amizade, Macau
How much: Free admission
For more information please call +853 8793 4800 or visit www.grandlapa.com and their Facebook page

Rain or shine the show will still go on for the Jesuit priest who has claimed to perform heroic actions by scoring a cannonball bullseye on a marauding Dutch ship on June 24, 1622. Ever since the day has been commemorated with a festival or thanksgiving, dancing, singing, feasting, and games. This year the local community will celebrate the festival by enjoying delectable Portuguese and Macanese delicacies and about 30 themed booths and tents will be up for merch and decoration at the St. Lazarus District.
When: 2:00pm—10:00pm, Saturday and Sunday, June 23 and 24
Where: St. Lazarus District, R. Nova de São Lazaro
How much: Free admission
For more inquiries, call +853 2872 6828 or visit their Facebook page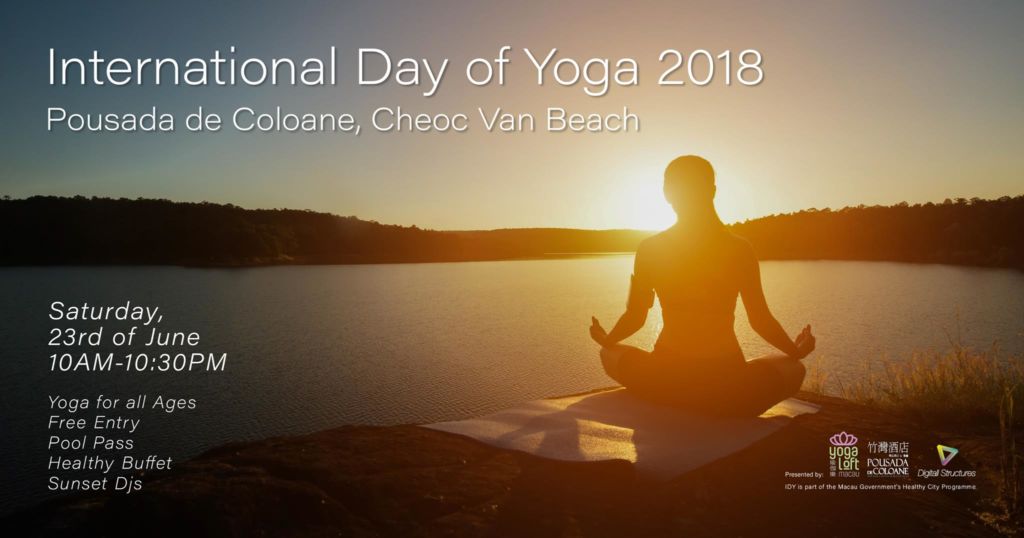 Yoga Loft and its partners are excited and proud to host the 4th International Day of Yoga supported by Macau Government this 2018 being a part of the 'healthy city' programme with a series of unique yoga styles and body movements. Come and join the fun programme they've put together where you and your kids can spend a grand day surrounded by nature and close to the beach. Pousada de Coloane will be hosting the event at their premises and will be opening their pool for your pleasure, be sure to purchase your pool passes at the entrance.
There will be two spaces for sessions, located on the terrace and indoors enabling the whole accommodation and needs of all participants and is you bring your own yoga mat on arrival. Free flow of juices will be provided the whole day and a healthy 'buy-at-plate' buffet is available at noon. Don't miss this opportunity to experience wellness and fun and spent a lovely yoga day.
When: 10:00am—10:30pm, Saturday, June 23
Where: Pousada de Coloane, Praia de Cheoc-Van, Cheoc-Van Beach, Coloane Island
How much: Free admission
For more details and information, please contact +853 6362 8004 and [email protected] or visit their Facebook page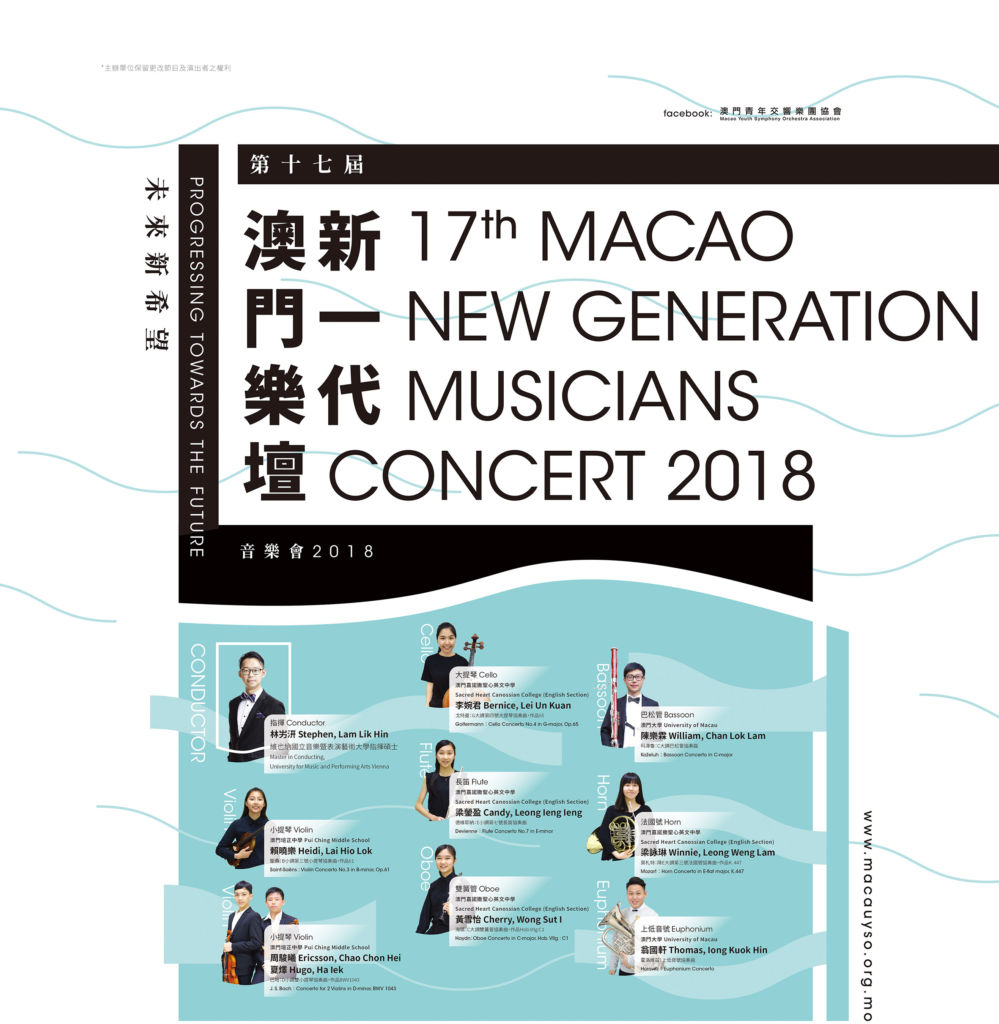 The Macao Youth Symphony Orchestra Association will be conducting a series of pieces played by talented local students from different public and private schools in Macau. From strings to wind instruments, you can get a chance to witness each individual perform their version on each musical piece.
When: 3:00pm, Sunday, June 24
Where: Grand Auditorium, Macao Cultural Centre, Avenida Xian Xing Hai s/n, NAPE, Macau
How much: MOP $100
For more information please visit www.macauyso.org.mo and their Facebook page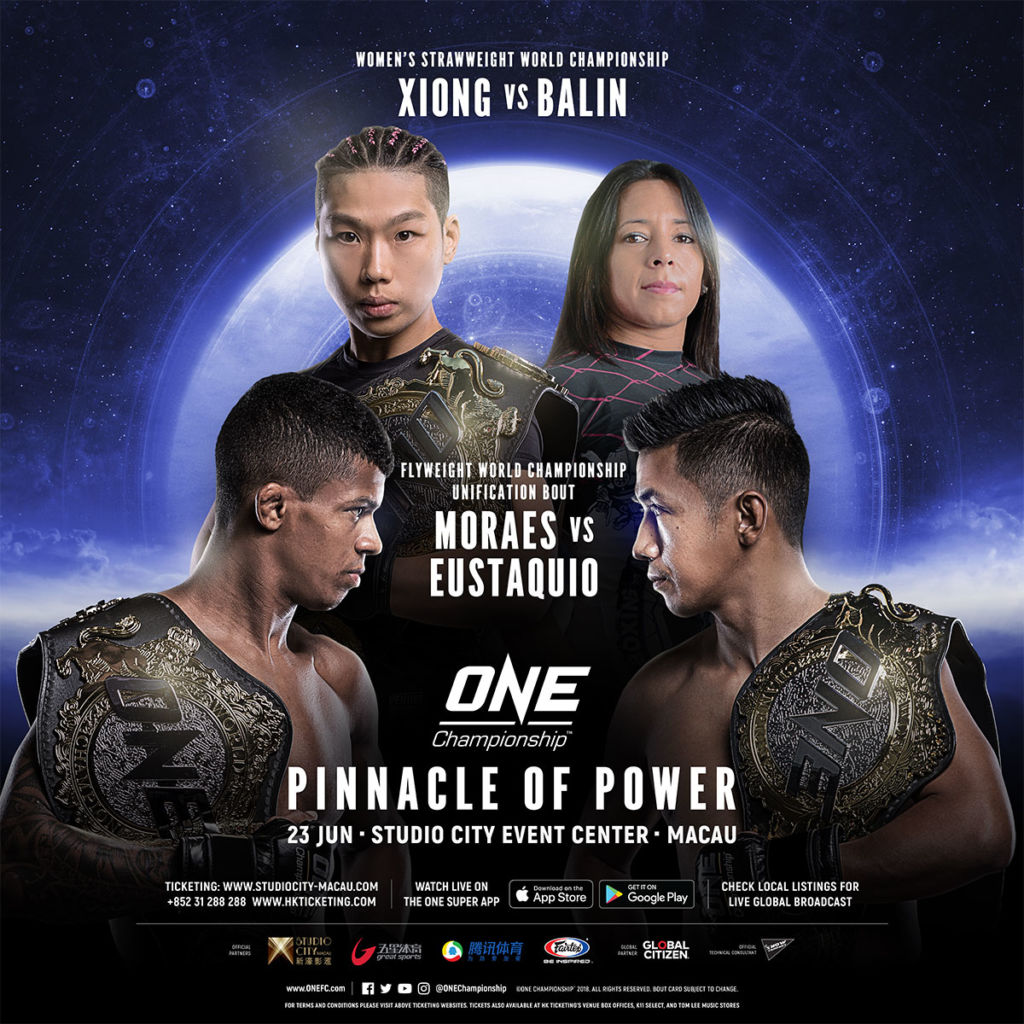 ONE: PINNACLE OF POWER AT STUDIO CITY MACAU
Share
Tags