We're excited to let you in on everything that's happening this weekend in Macau! From dining delights to a fried chicken pop-up at Vida Rica Bar, there are several food deals to enjoy. We tried it and highly recommend heading there with friends and family for a meal filled with great food, drinks, and laughs. We also visited Grand Hyatt Macau to experience their Summer Chill by the Pool and just fell in love with the peace and quiet, the food, sunbathing by the pool, and everything else. Make sure to plan your pool day this weekend.
On Saturday, book a table at The St. Regis Bar and be part of Jack's Club live jazz experience and sing along with their resident singers and a guest band! This takes place every last Saturday of each month from June to October. Don't miss this Saturday: resident musician Aaron Lo and vocalist Jandira Silva at 6:00pm, and the Tom Griffiths's Trio hitting the stage later at 10:00pm.
Also, don't miss the chance to revel in the wine pairings that The Manor has prepared to celebrate the American Independence Day Wine Dinner next week. Have a great week and make sure to tell us how you spent i!
(See featured image above)
Reserve a table at The St. Regis Bar and immerse yourself in a series of exclusive jazz performances with Jack's Club. It includes soulful jazz performances late into the night, by their resident musicians Aaron and Jandira, plus special guest performers each month. Savor their signature cocktails while listening to soulful singing and tunes or take a peek at their extensive food and beverage menu for all-night light bites!
When: 6:30pm, Saturdays, June 26, July 31, August 28, September 25, and October 30, 2021
Where: The St. Regis Bar, Second Floor, The St. Regis Macao, The Londoner Macao, Estrada do Istmo, s/n, Cotai
For more information and bookings, call +853 2882 8898, send an email to [email protected] or check the event's Facebook page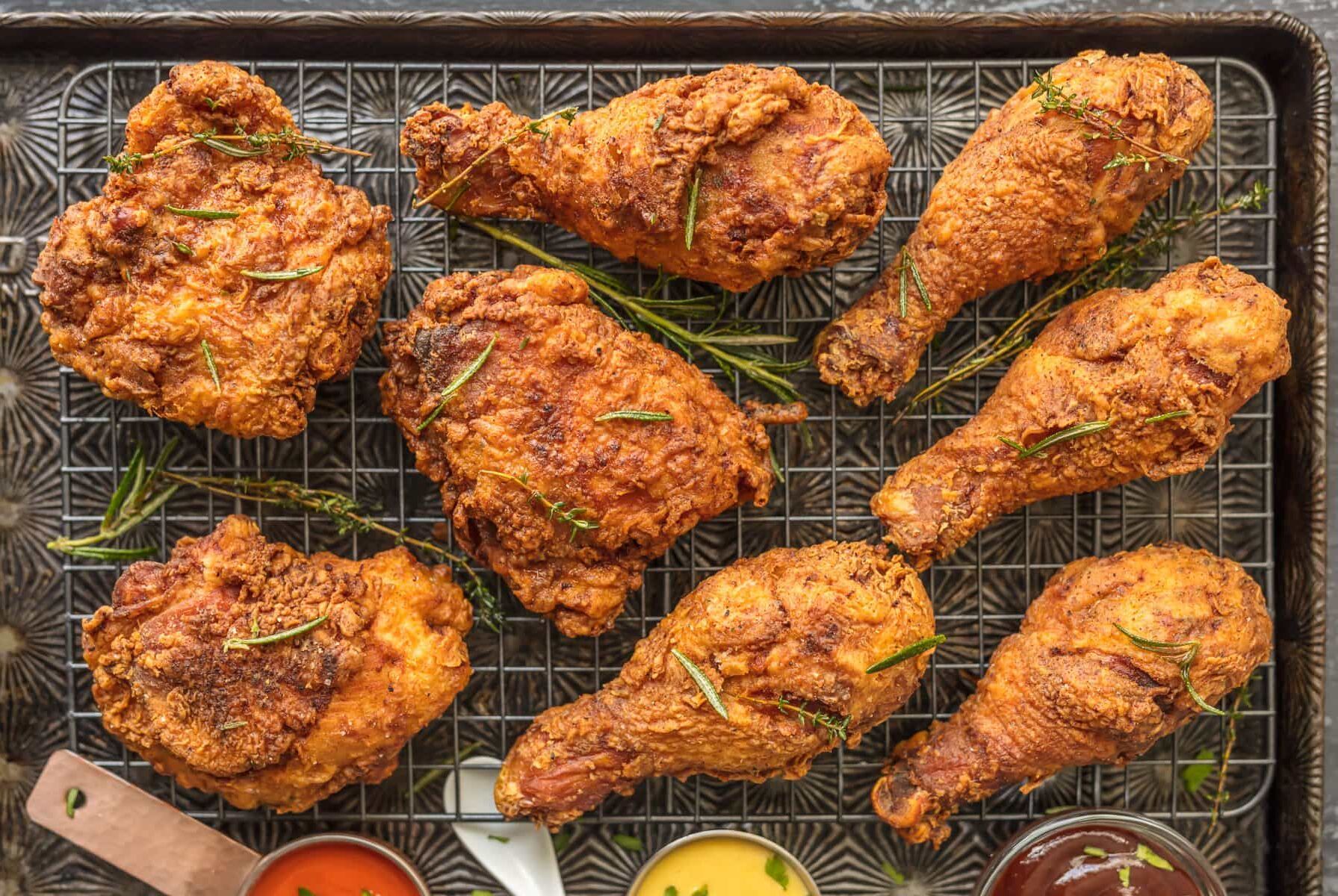 Juicy, crispy, and crunchy, Vida Rica Bar is serving up an all-time favorite dish in the form of irresistible fried chicken! Revel in this bar's incredible views of the city accompanied by perfectly cooked and seasoned delicious pieces of fried chicken. Dip these delicious morsels into their signature hot sauce or try Vida Rica Bar chef's secret sauce. The signature dish is the traditional fried yellow chicken, while there are also other delights.
We really recommend taking a tasting tour through their homemade sauces! Vida Rica Bar's team has whipped up something amazing for all fried chicken lovers connoisseurs out there. Don't forget to try their sandwiches and other menu items too.
When: Daily, from 5:00pm onward, from now till August 31, 2021
Where: Vida Rica Bar, Mandarin Oriental, Macau, 945 Avenida Dr. Sun Yat Sen, NAPE, Macau
How much: Dishes starting at MOP $98
For more information and reservations, call Vida Rica Bar at +853 8805 8918 or send an email to [email protected], or check the event's Facebook page
What are you looking for in a nice bar? Is it a drinks menu with your favorite Islay whisky on it or an original cocktail you haven't tried before? Or do you go out to have an absorbing conversation with a bartender who will mix you the perfect drink effortlessly? Are you looking for a feel-good atmosphere or harmonious design and a unique concept? If you said yes to any or all of these questions, Bar Patuá would be an ideal place to visit. Keep on reading to learn what else this stunning spot has to offer!
Read the full article here: Bar Patuá at MGM Macau: Language of Mixology
Also read: Paul Zhang: An Ambassador of Chinese Mixology at Bar Patuá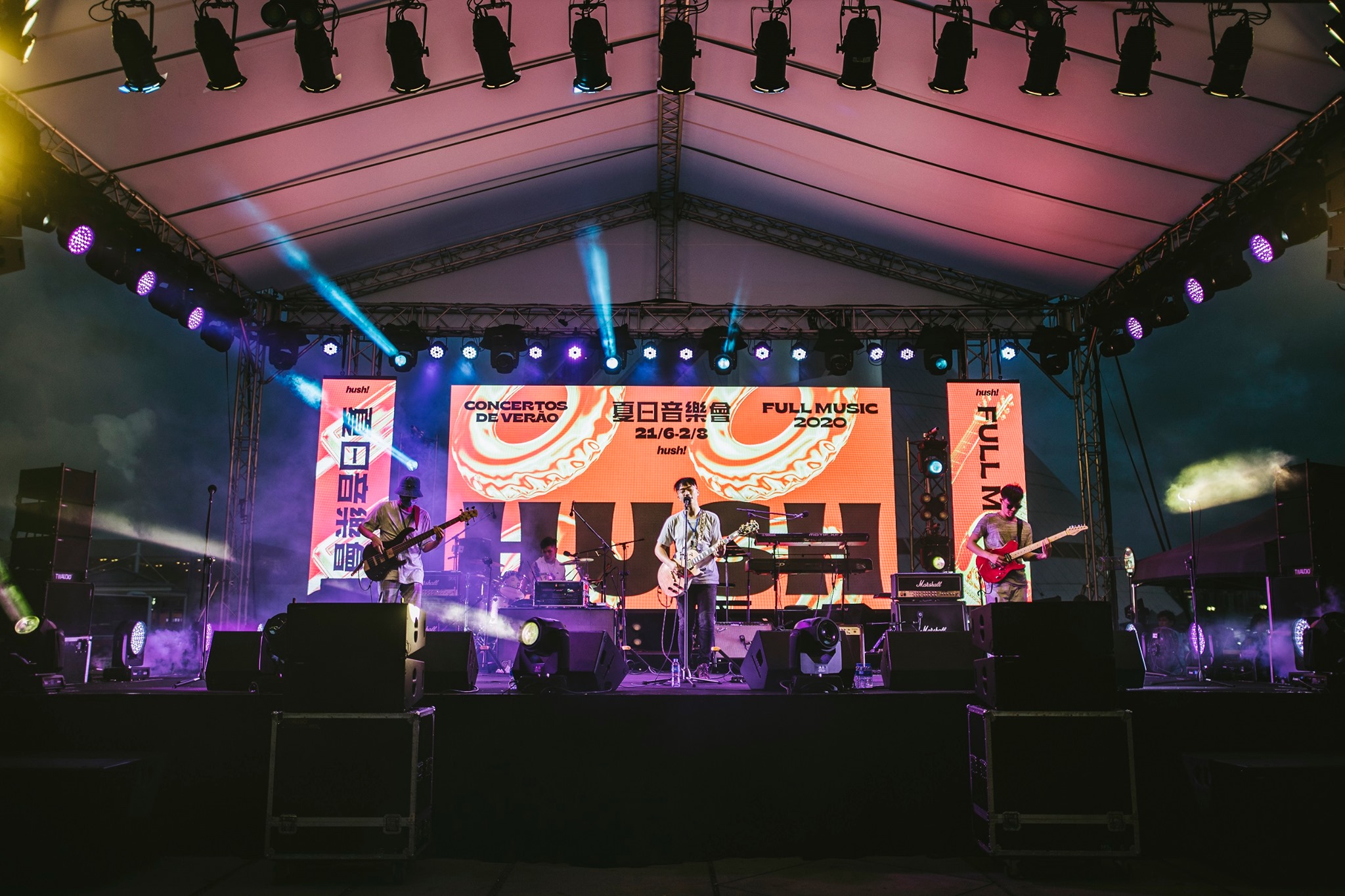 2021 hush! Summer Concerts take place from June 26 to July 11 at coastal performance sites, including the Macao Science Centre Square, the Navy Yard 2, and Ponte 9 Rooftop. This year, the event features a "hush! Kids" stage for the first time, in addition to a number of concerts, thematic performances, booths hosted by local practitioners, the art of installation, and online music competitions.
The festival is dividing the participating bands into three categories, namely Hot Wave, Upbeat Power, and Summer Chill, and will also feature the 'hush! Kids' stage for bands formed by members with an average age of 12 or under. The Music Workshop features self-nominated or nominated instructors teaching pop music-related knowledge and sharing their experience, providing opportunities for music aficionados to exchange with and learn from each other, while Themed Music Development invites local bands, musicians, and curators to stage thematic performances through creative music programs, seeking to promote the development of pop music in Macau.
When: June 26–July 11, 2021
Where: Macao Science Center, Avenida Dr. Sun Yat-sen, Nape, Macau, Navy Yard 2 Contemporary Art Center, Rua de S. Tiago da Barra, Macau and Rooftop, Ponte 9 Creative Platform, 9 Rua das Lorchas, Macau
How much: Free admission
For more information, check their Facebook page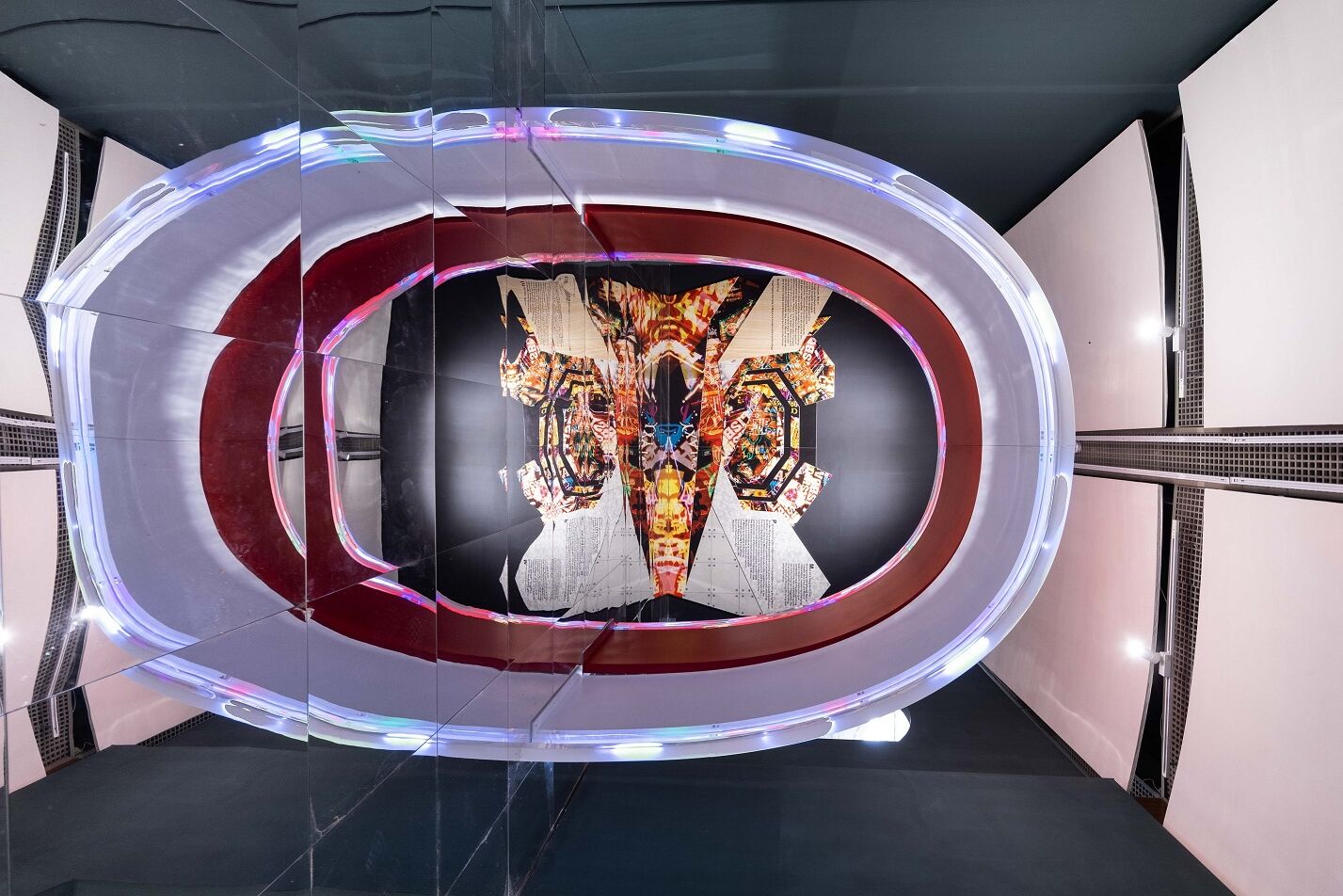 Connectivities: Living beyond the boundaries – Macao and the Greater Bay Area, the 17th International Architecture Exhibition, La Biennale di Venezia – Works of the Collateral Event of Macao, is an exhibition that can be visited at the Taipa Houses. The exhibition team comprises the curator, Carlos Marreiros–a renowned Macau architect–and young local architects and urban planners Ho Ting Fong, Che Chi Hong, Lao Man Si, and Chan Ka Tat.
The four exhibits, titled "Connected", "Connectivity is from point to point!", "Boundary Verticalisation – the Collision of Two Different Urban System" and "Coexistence", present the relationship between architecture, land reclamations, collective memory, and urban life from multiple perspectives, offering visitors a picture of the cross-border life in the Guangdong-Hong Kong-Macau Greater Bay Area.
The 17th International Architecture Exhibition, La Biennale di Venezia – Exhibits from Macao was opened to the public on May 22 in Venice, Italy. Considering the epidemic prevention and safety, the physical works are exhibited in Macau and the related works are presented at the Macao-China Pavilion in Venice through electronic media, showcasing the concept of the works, the assembly process, and interviews with the exhibition team, allowing visitors from both places to view the exhibition "simultaneously", breaking the limitations of space and distance, and expanding the possibilities of "connectivity" through technology.
When: June 18–September 24, 2021
Where: Taipa Houses-Museum, Avenida da Praia, Carmo, Taipa
How much: Free admission
For more information, check here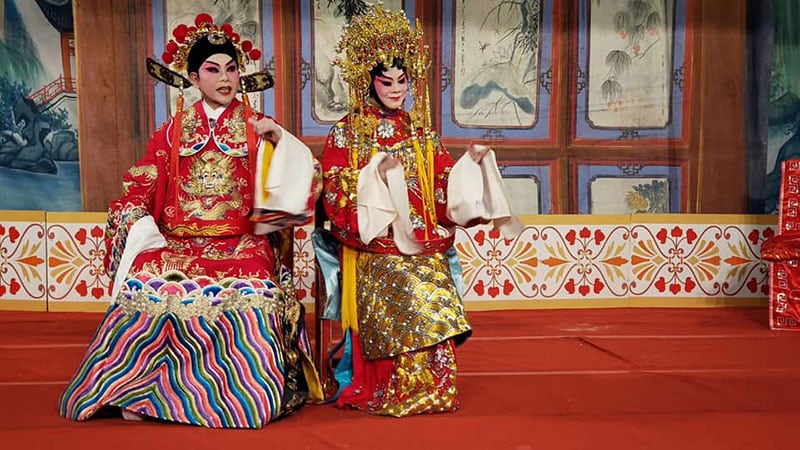 The time-honored Na Tcha customs and beliefs of Macau, having been passed down from generation to generation, were inscribed on the National Intangible Cultural Heritage List in 2014. Every year, on the eighteenth day of the fifth lunar month, the Feast of Na Tcha is celebrated at the Na Tcha Temple near the Ruins of St. Paul's. Through such activities as a blessing ceremony, Taoist rituals, and Cantonese Opera performances, people worship Na Tcha's power to ward off evil spirits and bad omens and pray for good health and national prosperity.
When: Blessing Ceremony – 9:00am, Friday, June 25, 2021
Taoist Rituals – 2:00pm, Friday, June 25, 2021
Cantonese Opera Performances – 7:00pm Friday–Sunday, June 25–27, 2021
Where: Na Tcha Temple, 6 Calçada de S. Paulo, Macau
How much: Free admission
For more information, call +853 2836 6178 or check here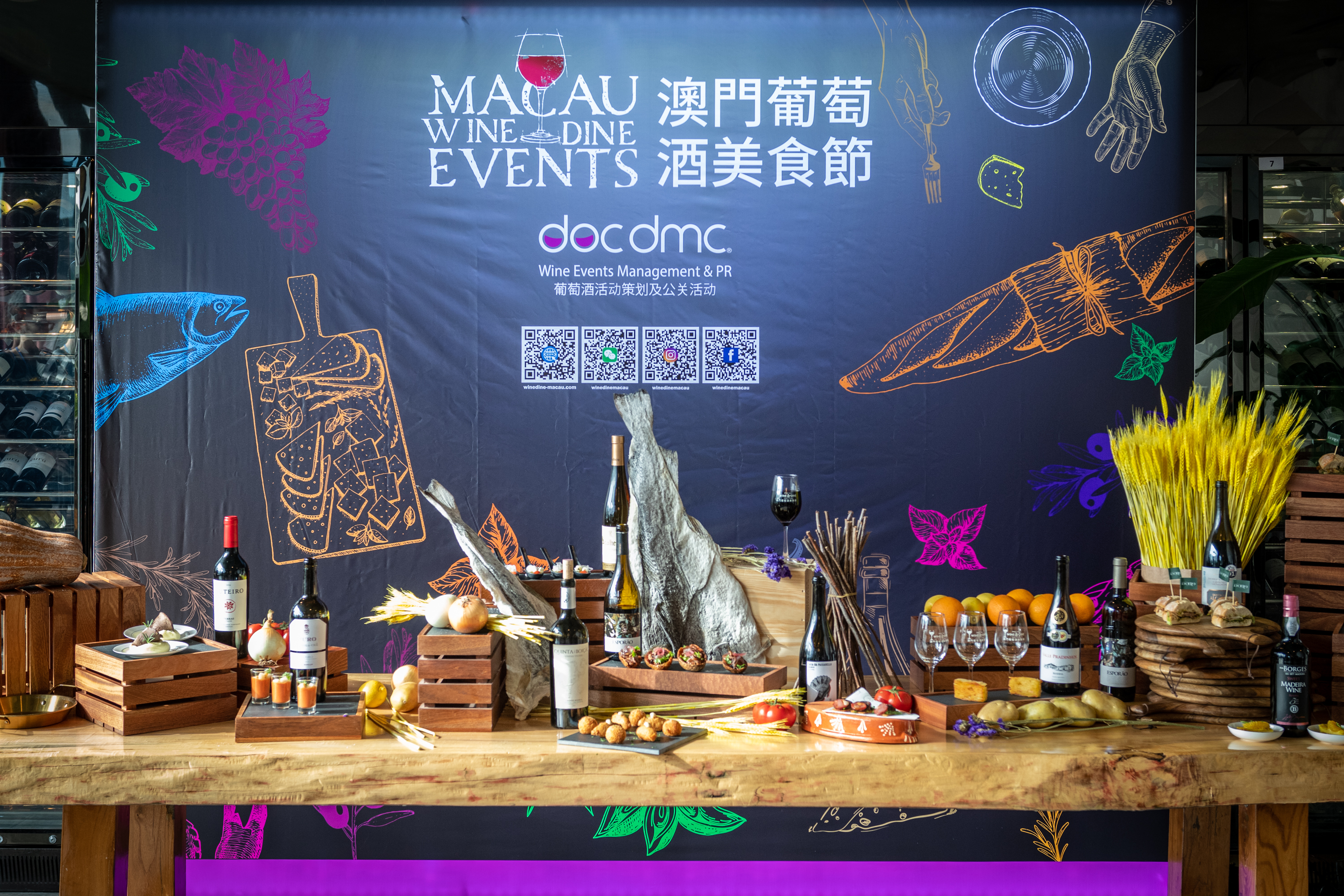 The Wine Society of Macau and DOC DMC Macau are presenting an exceptional food and wine pairing event, featuring Portuguese cuisine and more than 20 wines from different regions of Portugal, including Alentejo, Dão, Douro, and Lisbon. These exclusive dinners happen on two days, at D'Ouro Restaurant at the Macau Roosevelt, intended to promote Portugal's rich heritage in food and wine.
This is an innovative approach to wine and dine pairing, where each dish is matched with one or more wines. The event offers the opportunity to discover and learn the main food and wine pairing principles while having a pleasurable experience and enjoying an evening full of fun. The ticket price includes unlimited food and eight or more tokens worth MOP $20 each. Wine by the glass cost one, two, or more tokens. Tokens can also be used to buy wine bottles, beers, and even non-alcoholic drinks. Tokens can be used to buy all kinds of drinks at the after-party and are valid for future events (at least six months).
This is an open pairing experience where guests are encouraged to move freely between food and wines. For a premium experience, tables of 12, 10, or six seats, can be booked at an additional cost of MOP $250* per seat.
When: Friday and Saturday, 6:00pm–10:00pm, June 25 and 26, 2021
Where: D'Ouro Restaurant, The Macau Roosevelt Hotel, Avenida Dos Jogos da Ásia Oriental, Taipa
How much: MOP $400 per person
*Additional MOP $250 for a premium experience
**Win at least 2 extra tokens if you purchase your ticket in advance
For more information, check the event's official page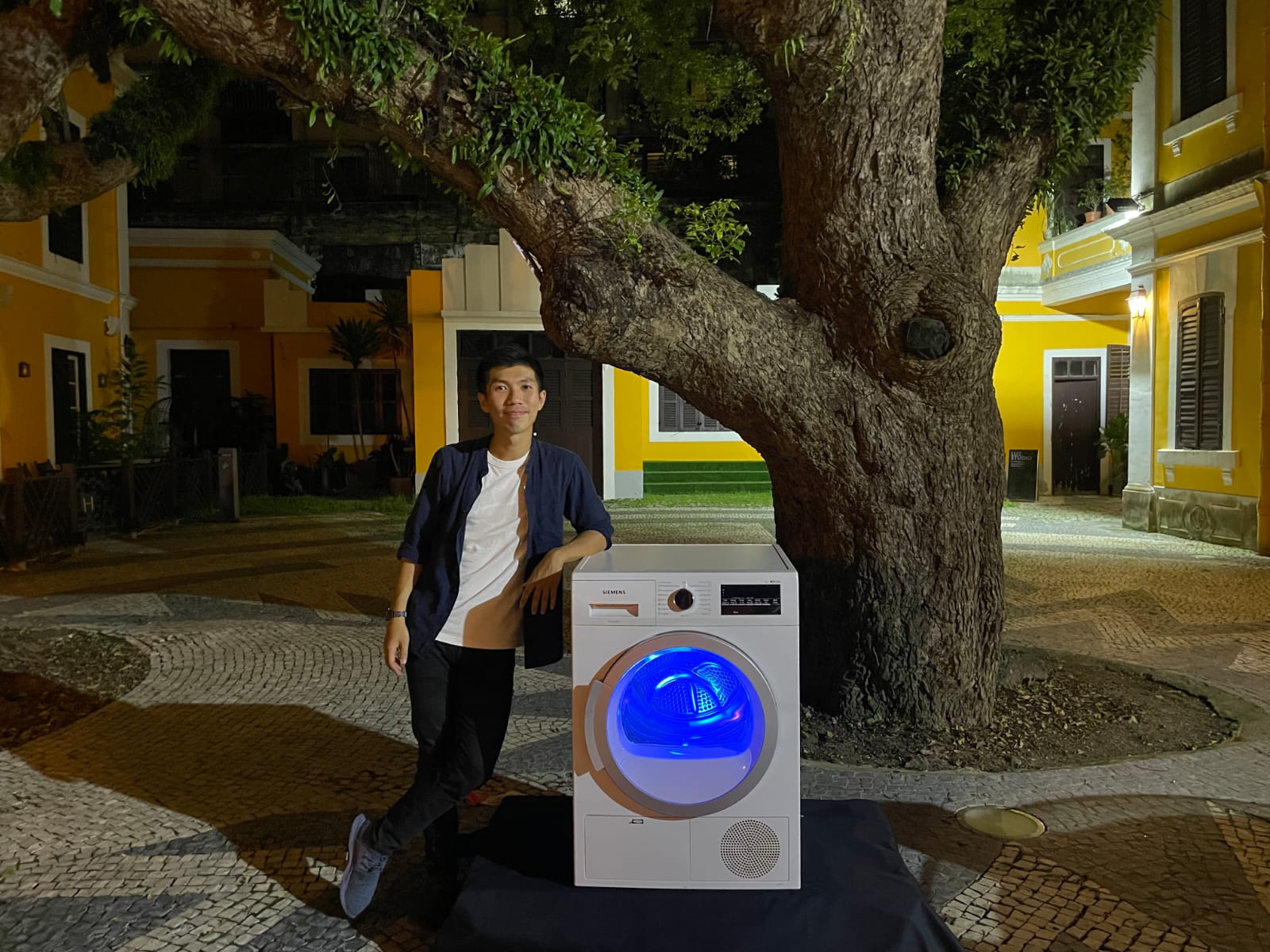 Organized by the Hong Kong Academy for Performing Arts Graduates and Students and supported by Albergue SCM and Macau Heritage Ambassadors Association, What Are We Waiting For installation is an exhibition at Albergue SCM from June 18 to June 23, 2021. Through What Are We Waiting For is an interactive installation which appears to be a washing machine, participants can experience a "washing procedure" about time with people from Hong Kong and Japan through video clip and online communication software. By looking into the installation, they have the right to peep, or the right to look directly, experiencing the past and the present.
In this project, the washing machines are divorced from such original and ordinary context and value and re-presented with a new purpose. Those who look into the "washing machines" would not be waiting for their washings to be done. Instead, they would face part of the creators' current situations of a "new normal" during Covid-19 through music and kaleidoscopic images manipulated by mirrors and video work. In the machine, the waiting time of the washing machines is replaced by the contemplation time for the audience, and expectation and anxiety in them and self-reflection through a new "washing machines" may gradually become more noticeable.
The installation is created by Kenneth, Cheong Wai Kit (installation curator), Zoe, Wong Yan Tung, Frances, Leong Yuen Tung, Yoyo, Yau Yau Yin, Angel, Chiu Oi Ying, Clara, HO Sze Wing, Ayami Oki-Siekierczak with special thanks to Sogo Akiyoshi.
When: June 18–June 26, 2021
Where: Albergue SCM, 8 Calçada da Igreja de S. Lázaro, Macau
How much: Free admission
For more information, call +853 2852 2550 (or +853 2852 3205, +853 6610 8873), and register here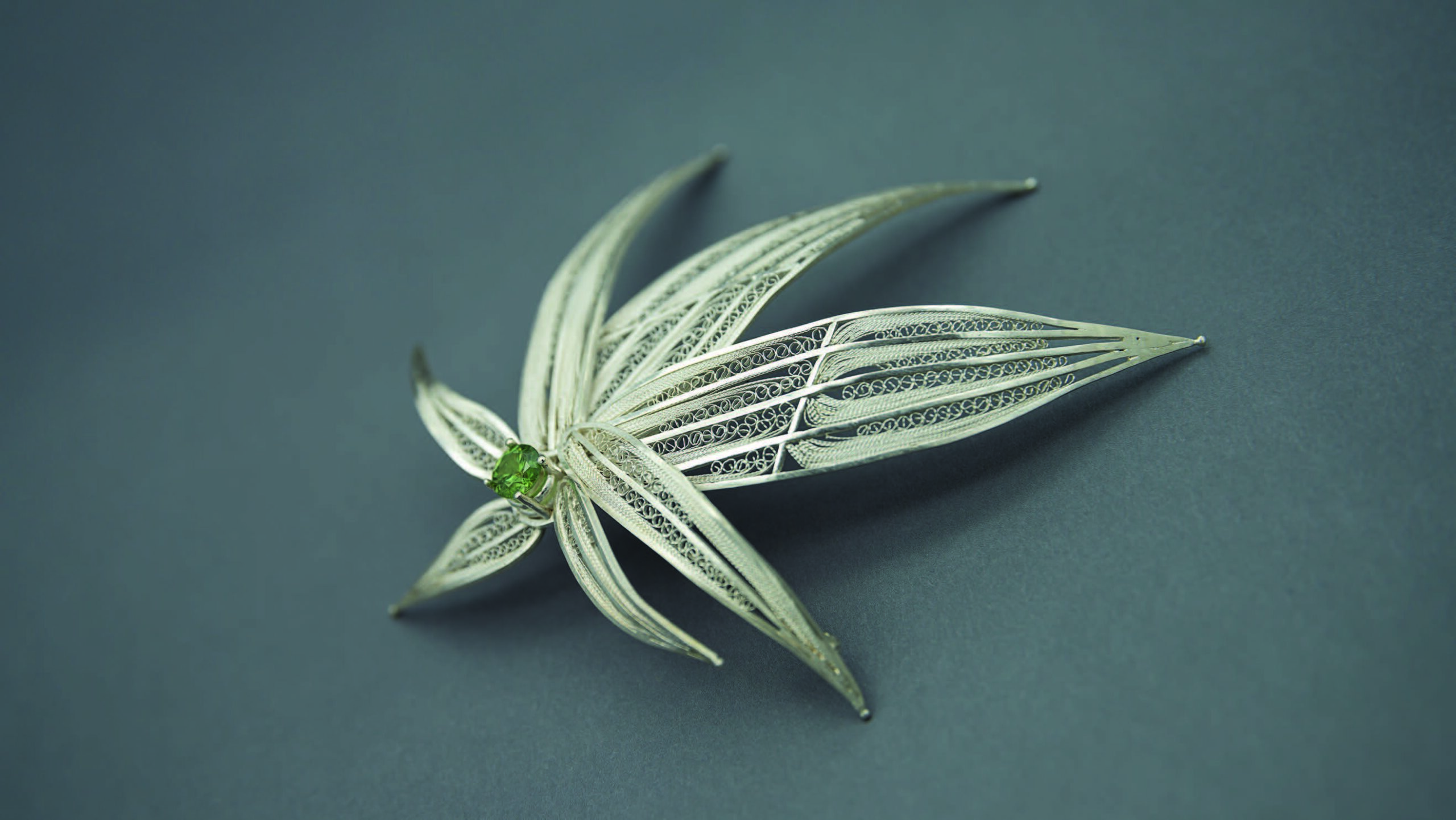 Casa de Portugal is showcasing a series of contemporary jewelry pieces crafted by local people with a passion for this art. This contemporary Portuguese filigree exhibition is curated by Cristina Vinhas, who also participates with her artwork along with Cristina Gomes da Silva, Emily Leong, Filipa Didier, Lúcia Lemos, and Maria Paulina Lourenço. The exhibition will be open to the public for free at Tap Seac's Glass House for all to check out the latest on jewelry in Macau. The idea is to celebrate Portugal with the craft that is mastering noble metals, Portuguese filigree, and arts and crafts.
When: June 4–27, 2021
Where: Tap Seac's Glass House, Tap Seac Square, Avenida do Conselheiro Ferreira de Almeida, Macau
How much: Free admission
For more information, call +853 28726828, send an email to [email protected], or check the event's website
Whether you dine at an exquisite Michelin-starred establishment or a tiny family-owned Italian restaurant, pasta always makes for good order. The endless varieties of sauces, ingredients, and pasta types make this dish one of the most popular and beloved choices. We tasted a myriad of spaghetti, macaroni, and ravioli prepared by dozens of chefs to see who makes it better. Read on to learn where to have the best pasta in Macau!
Read the full article here: Where to Have the Best Pasta in Macau

Tags