A romantic getaway with your partner, a friend gathering over homemade pasta or sampling the latest premium seasonal ingredients, or a cultural day with the family are some of the things Macau has to offer you this first weekend of November! The St. Regis Macao has a staycation package perfect for romance-seekers and a new autumn lunch menu at The Manor, Vida Rica Restaurant serves deliciously handmade pasta by their Italian chef, and there are art exhibitions to enjoy as well. Read on and find out our selection of the best weekend to-dos in Macau for these next days. Also, don't miss the chance to win tickets for the fantastic children's show, Peppa Pig Live – Perfect Rainy Day! Read more below.
(See featured image above)
Couples seeking the ultimate in luxury are being invited to indulge themselves with the Exquisite Celebration for Him and Her staycation package at The St. Regis Macao. From its amazing location in the heart of the Cotai Strip, couples looking to connect, celebrate or relax are invited to relish the opportunity to experience the exquisite luxury of The St. Regis Macao, complete with the impeccable service of a dedicated St. Regis Butler.
Romance seekers can enjoy this mini-holiday that includes a one-night stay in a spacious Deluxe Room for two, daily in-room breakfast for two, HKD $500 of F&B dining credit per room per night, complimentary signature cocktails for two, a book detailing the Bloody Mary interpretations from St. Regis Hotels & Resorts all over the world, and complimentary one-hour personal training session for two at The Athletic Club. This package also has a 30% off admission to "teamLab SuperNature Macao" ticket for four and flexible cancellation policy (with guests able to cancel bookings up to 72 hours before scheduled check-in without penalty).
When: Booking period – From now till January 2, 2021
Stay period – From now till January 3, 2021
Where: The St. Regis Macao, The Londoner Macao, Estrada do Istmo, s/n, Cotai
How much: Starting at HKD $1,988 per night
For more information and reservations, click here or call +853 2882 8898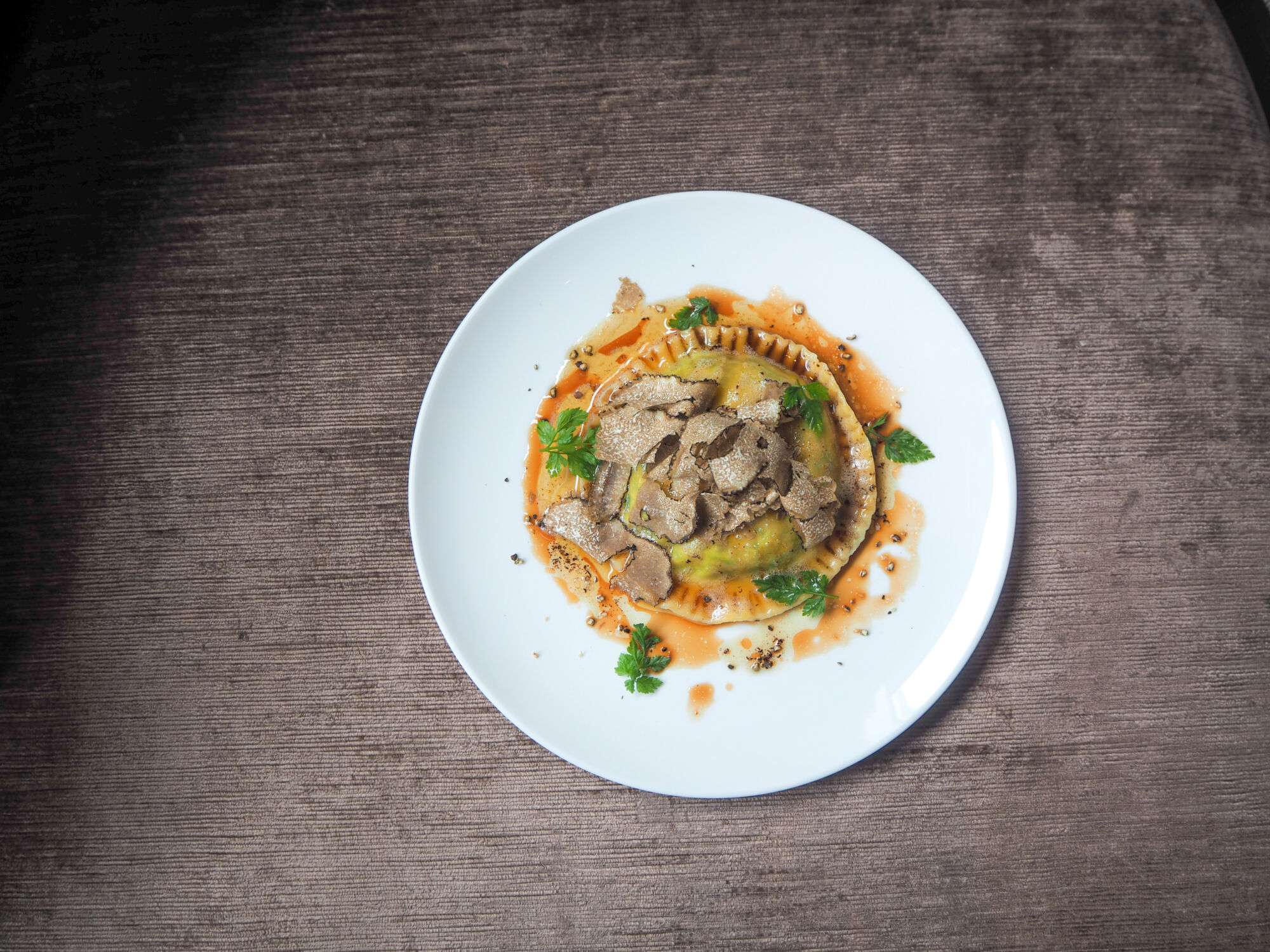 Looking for a place to enjoy as much homemade and traditional Italian fare you can have? Head to Mandarin Oriental, Macau as Chef Marco de Boni draws on the traditions and techniques of his ancestor's recipes, bringing the finest handmade pasta reflecting Italy's rich regional diversity at Vida Rica Restaurant. With breathtaking views of the city, feast upon original dishes by this chef, savor different types of pasta, and have a blast amongst friends and family.
When: Thursday–Saturday, November 1–30, 2020
Where: Vida Rica Restaurant, Mandarin Oriental, Macau, 945 Avenida Dr. Sun Yat Sen, NAPE, Macau
For more information and reservations, call +853 8805 8918 or send an email to [email protected]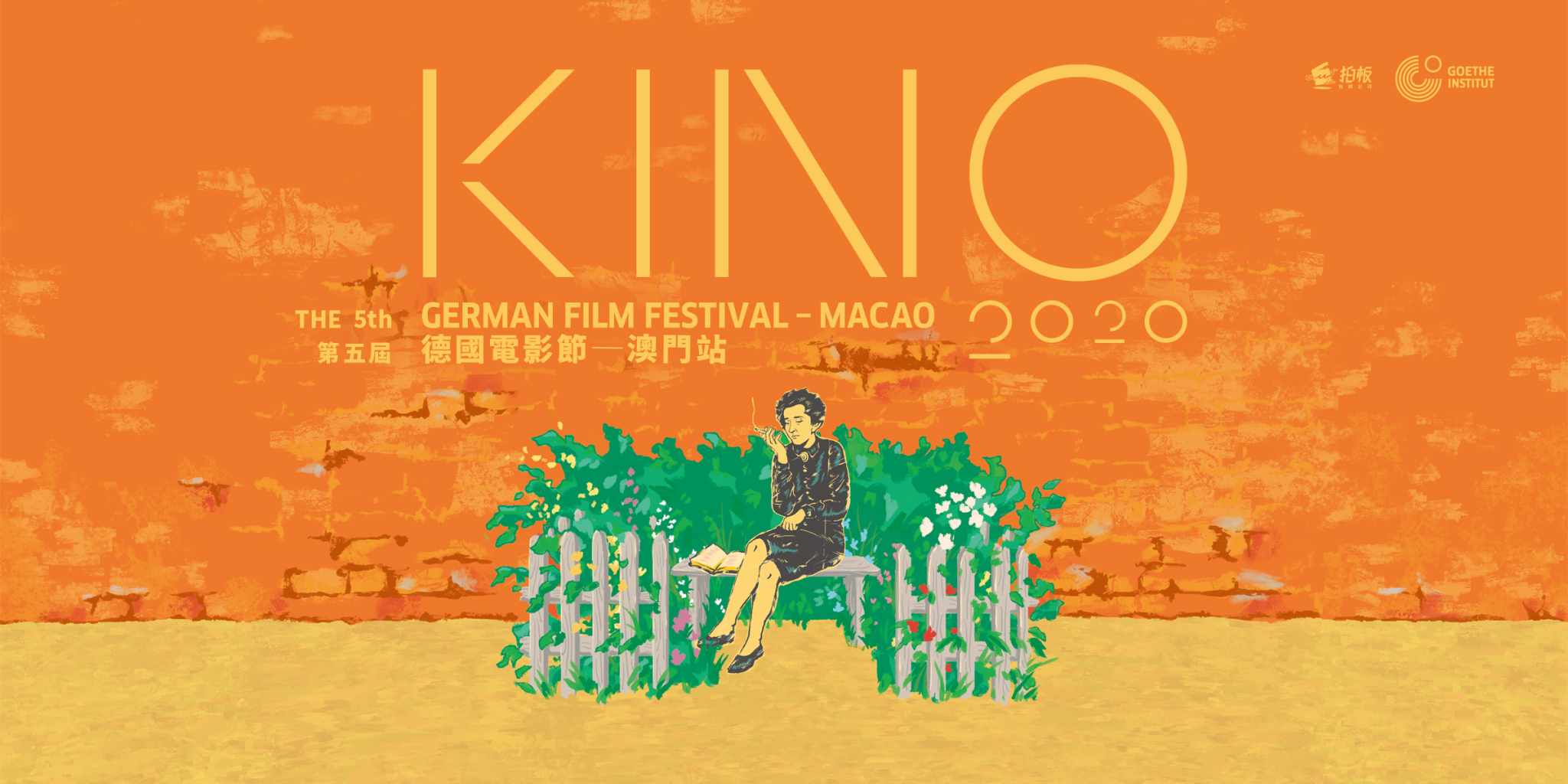 CUT Co. Ltd. partners with Goethe-Institut Hong Kong for the fifth time to present the popular German Film Festival – KINO Macau. Since the introduction to Macau by CUT in 2016, the German Film Festival has gained popularity over the years and attracted a large turnout. KINO Macao, on the other hand, could continue to take place in physical form based on the situation of the city, featuring a total of 12 outstanding German films, six of which are the newest works covering a variety of topics. From an urban tale with stunning visuals to a refreshing German musical to a purposeful and powerful children's film, the films this year also pay attention to social and historical issues.
The program of KINO Macao 2020 continues to comprise the Director-in-Focus session, which presents three major films of Margarethe von Trotta in different eras, one of the significant directors and the only female auteur during the New German Cinema. There is also Wim Wenders 75 – Special Screening session this year, presenting the documentary Desperado for the 75th birthday of the director and Wenders' Faraway, So Close!, which won the Grand Prix du Jury at the 1993 Cannes Film Festival. Talks and post-screening sharing sessions are also highlights of KINO Macao 2020.
When: November 6–16, 2020
Where: Cinema Alegria, 85D-85E Estrada do Repouso, Macau and Macao Cardinal Newman Center for Culture and Performing Arts, 27 Calçada da Vitória, Macau
How much: TBA
For more information, send an email to [email protected] or check the organizer's Facebook page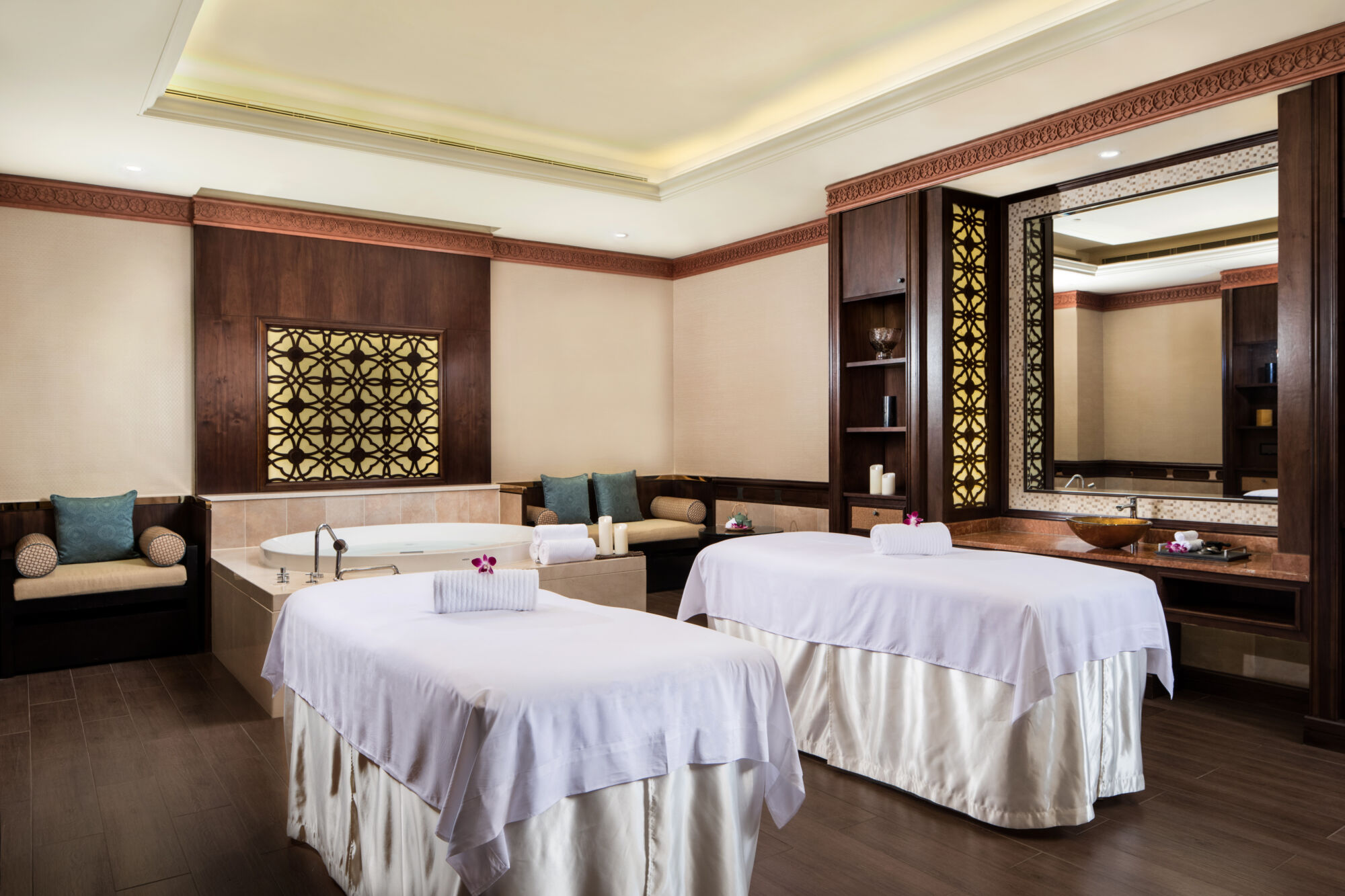 Discover relaxation and rejuvenation to revive your mind and body at Shine Spa at Sheraton Grand Macao with a new range of great value offers and treatment packages available now. Paying homage to the five elements of traditional Chinese medicine, treatments at Shine Spa spoil guests with Elemental Herbology products that incorporate the restorative benefits of the five elements of feng shui–wood, fire, earth, metal, and water–and focus on skin nutrition to increase vitality and youthfulness.
For a special weekday escape, guests can enjoy "Weekday Rejuvenation" 60-minute Shine Spa Signature massage to recharge the mind and body. Weekday Rejuvenation treatments are available from Monday to Thursday. Get a friend with you to enjoy a 50% discount on a second spa treatment. Planning a weekend getaway with the girls? The "Weekend Spa Getaway" is perfect for pampering yourself with your friends with relaxing and invigorating massages, using products tailored specifically to your needs and preferences. By bringing a friend with you, enjoy a 30% discount on the second a la carte spa treatment.
When: Daily, 12:00pm–8:00pm, from now until December 19, 2020
Where: Shine Spa, Level 3, Sky Tower, Sheraton Grand Macao, The Londoner Macao, Estrada do Istmo, s/n, Cotai
How much: Starting from MOP $588
Weekday Rejuvenation – From MOP $588 (Monday–Thursday)
Weekend Spa Getaway – From MOP $780 (60-minute treatment), MOP $980 (90-minute)
*Hair salon guests enjoy a 50% discount on spa treatments on the same day. Shine Spa guests also receive a special 30% discount on selected spa products–the exact products that are used in Shine Spa treatments
For more information, check their website. For reservations, call +853 8113 0222 or send an email to [email protected]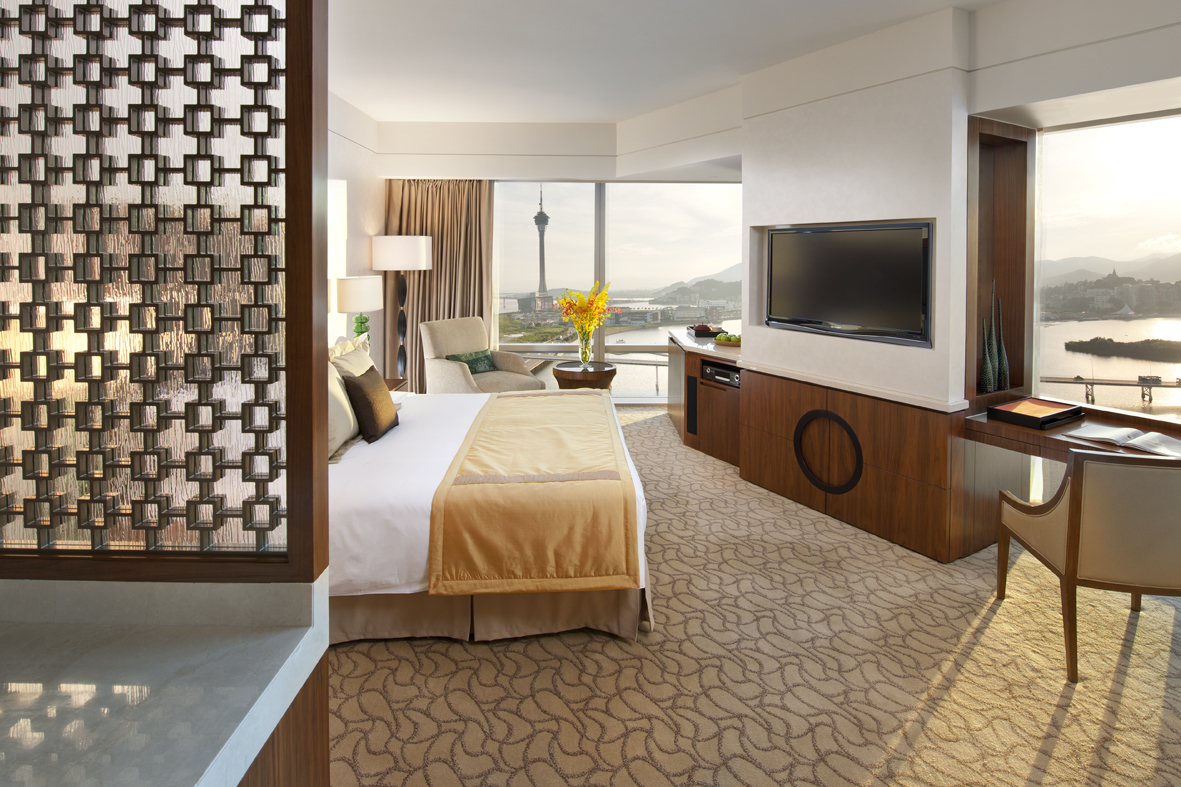 This November, plan a getaway with your loved ones and friends with Mandarin Oriental, Macau's FANtastic Autumn, their newest staycation package. Discover award-winning dining, mesmerizing sunsets, and world-class wellness experiences.
This offer includes accommodation in a deluxe room, a MOP $100 cash voucher from The Mandarin Cake Shop to taste their delicacies, a complimentary bottle of red, white, or sparkling wine to enjoy in the comfort of your room, 25% discount at Lobby Lounge, Vida Rica Restaurant and Bar–including in-room dining and food served at the pool deck, another 25% discount for spa treatments at The Spa and complimentary access to the pool and the fitness center.
Book now and enjoy the wonderful weather Macau is having this November amongst friends and family, while sipping wine, enjoying great dining deals, diving into the pool, or hitting the gym to blow off some steam.
When: Throughout November, 2020
Where: Mandarin Oriental, Macau, 945 Avenida Dr. Sun Yat Sen, NAPE, Macau
How much: From MOP $1,088 per room
A surcharge of MOP $200 for lake view room, MOP $600 for waterfront suite, MOP $800 for panorama suite, and MOP $1,000 for deluxe suite.
*Exclusively for Macau residents only (Macau ID and Blue Card holders). Price is subject to 10% service charge and 5% government tourism tax
For more information and reservations, call +853 8805 8822, send an email to [email protected] or click here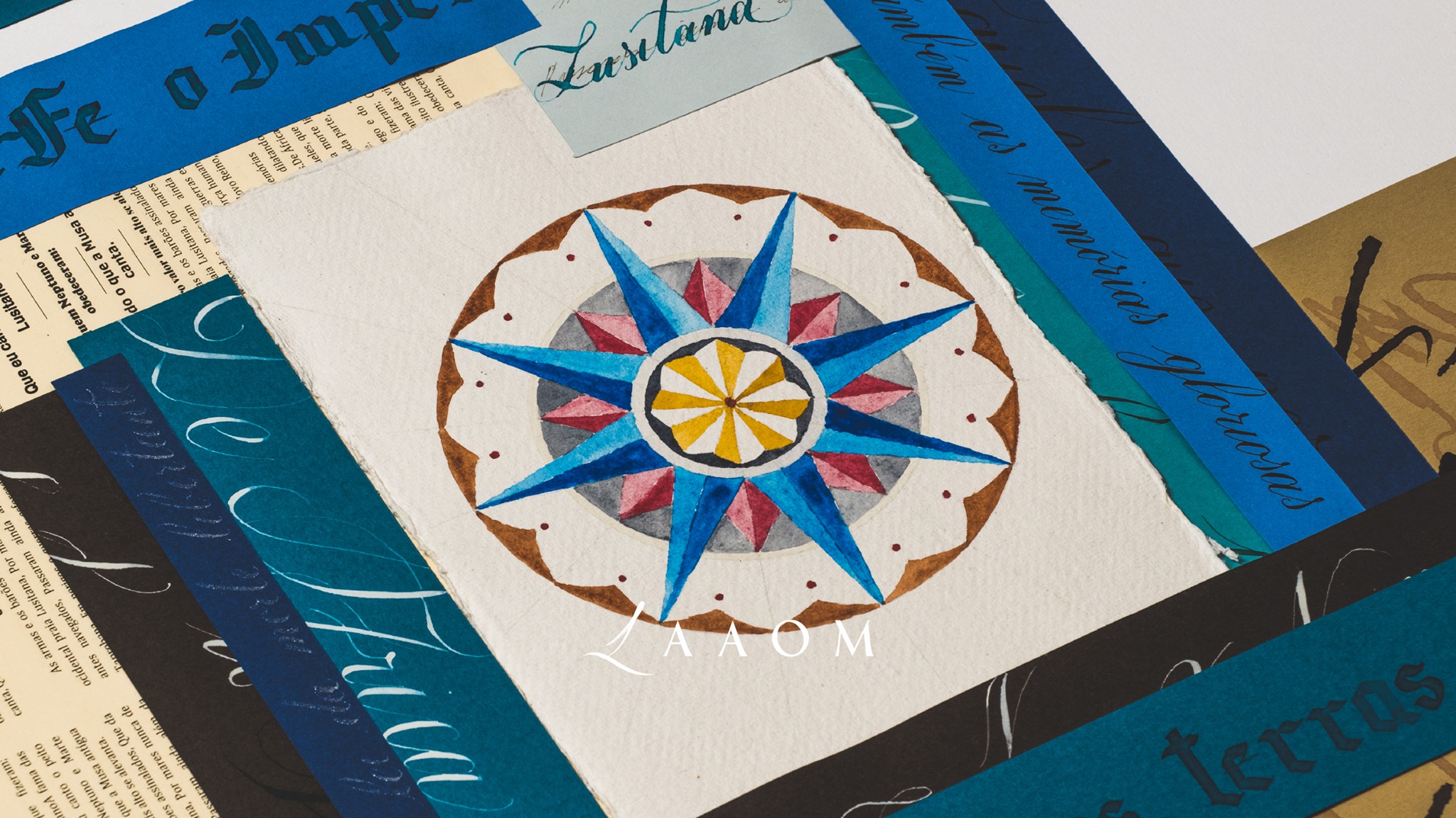 While this year marks the 21st anniversary of Macau's handover, the theme of the exhibition resonates as "20+1", to represent the new direction after the handover of Macau. The exhibition invited eight famous Western calligraphers from Macau and Hong Kong, to present over 30 masterpieces with the theme of Portuguese literature in different media.
It also exhibits Western calligraphy tools, such as pen holders, nibs, and utensils from calligraphers. In addition, it also presents the manuscripts of the Macau tour map in the form of "western calligraphy" and "illustrations in Medieval style", putting together a "journey of Portuguese literature in Macao".
When: 10:00am to 7:00pm, November 7, 2020–January 9, 2021
Where: Mong-Ha Villas, 55–61, Avenida do Coronel Mesquita, Macau
How much: Free admission
For more information, send an email to [email protected] or check the organizer's Facebook page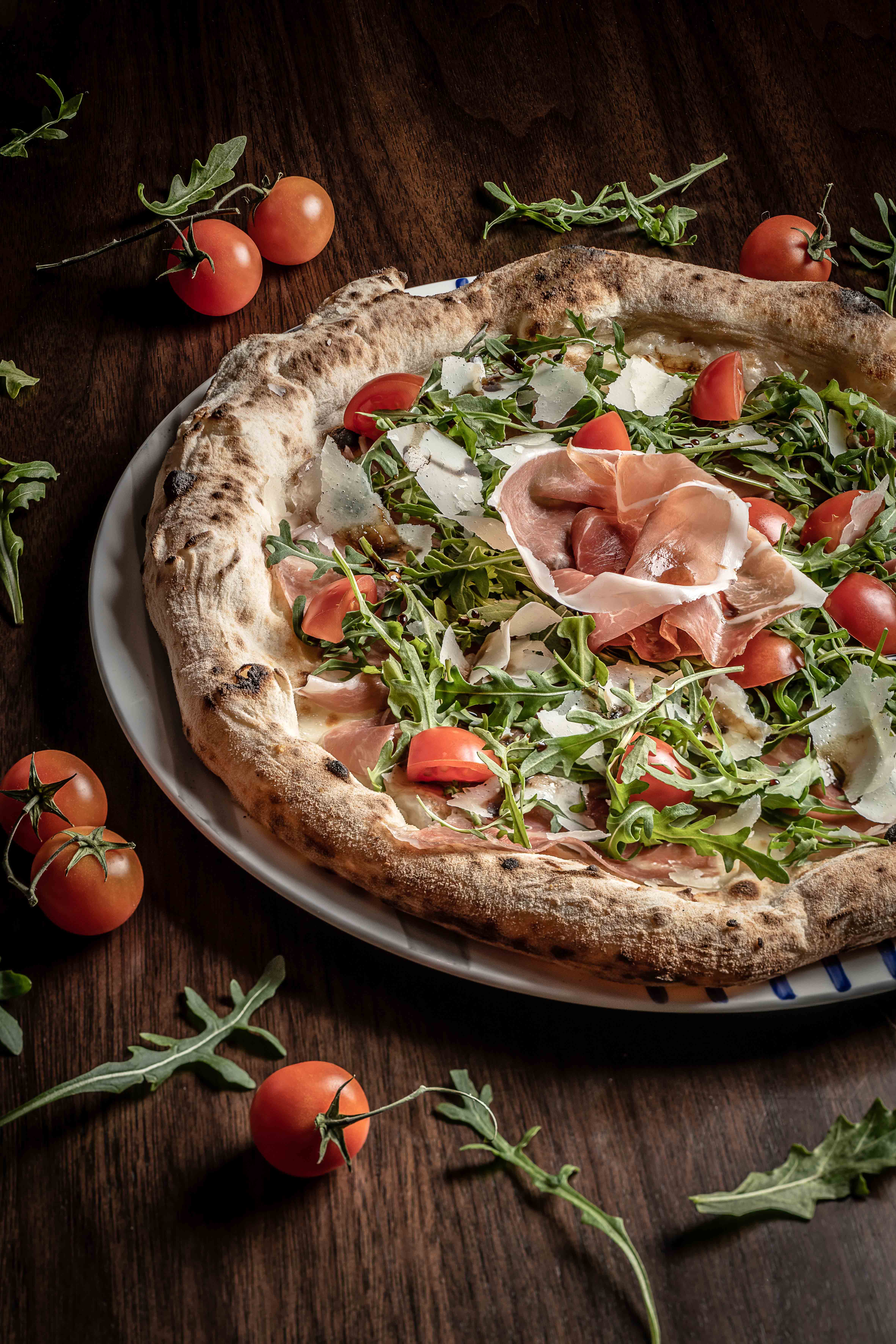 Chef Giovanni Galeota has designed a brand-new series of set lunch menus featuring organic Italian ingredients and Toscana extra virgin olive oil. You will get to sample a traditional Italian appetizer, main course, and desserts presented with the joyful vibe of Chef Galeota's home in Italy. These new set lunch menus include different choices. For entrée, opt between fresh burrata with grilled bell peppers, cherry tomatoes, and Don Alfonso anchovies, smoked organic chicken breast with cucumber granita, aged balsamic reduction, and candied clementine, or grilled cuttlefish gnocchi with peas sauce, black ink, and potato.
As for mains, the restaurant showcases pan-seared sole fish with green asparagus, spinach, and Jerusalem artichoke, but also Japanese sea bream in "Acqua Pazza" style with garlic bruschetta, or Australian sirloin beef with seasonal vegetables and hollandaise sauce. Between pasta and pizza options, there's fusilli pasta with clams and arugula pesto sauce, angel hair with citrus zests and sautéed shrimps, or pizza Napoletana with nduja, Italian bacon, San Marzano tomato sauce, and fior di latte. Casa Don Alfonso is a sumptuous and relaxing restaurant with a welcoming environment, ideal to savour truly traditional Italian dishes, including famous Napoli style pizza, pasta and more. On the sweet side and to end this meal, there are also cakes of the day and homemade sorbets to enjoy.
When: Ongoing
Where: Casa Don Alfonso, Grand Lisboa, 2-4 Avenida De Lisboa, Macau
How much: Two-course menus – MOP $300 or MOP $360 per person
Four-course menu – MOP $430 per person
For more information and bookings, call +853 8803 7722 or check the event's website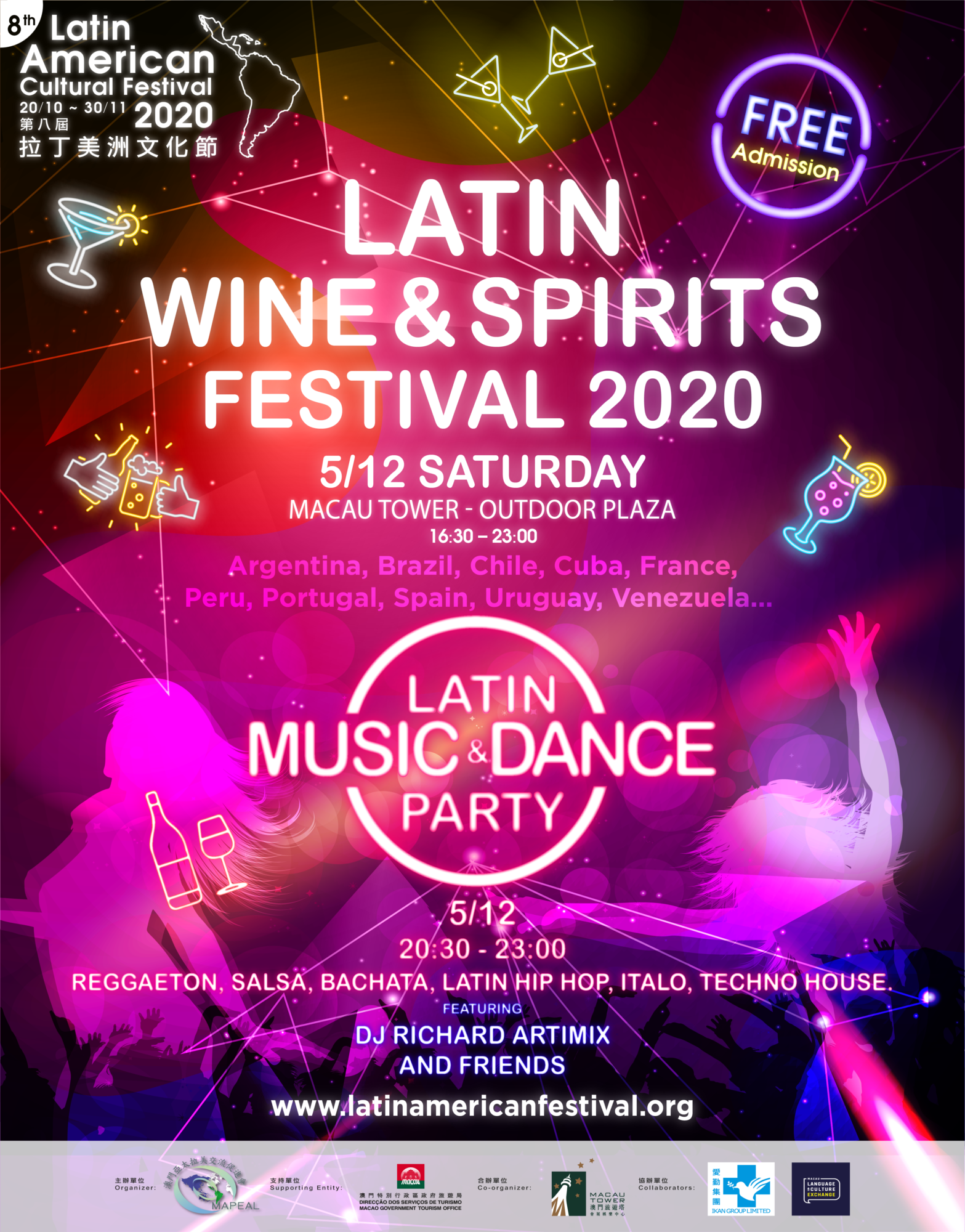 The 8th Latin American Cultural Festival takes place from October 20, with a party happening on December 5–in Macau. This special event aims to promote Latin American cultures to the residents and tourists in our city. The Latin American Cultural Festival of this year consists of four photo exhibitions–Latin American Ancient Civilization, Celebration of the 50th Anniversary of Diplomatic relations between China and Chile, Celebration of the 60th Anniversary of Diplomatic Relations between China and Cuba, and Celebration of the 40th Anniversary of Diplomatic relations between China and Ecuador–several gastronomic happenings, coffee tastings, a tango workshop, dance and music parties and much more!
There's also a seminar series on Latin America, the Macao-Latin coffee festival with the "Latin American Specialty Coffee Manual Brewing Competition" and much more! A Latin wine and spirits festival is also planned for this year's edition organized by MAPEAL.
When: October 20–December 5, 2020
Latin Wine & Spirits Festival – 4:30pm–11:00pm, Saturday, November 7, 2020
Latin Music & Dance Party – 8:30pm–11:00pm, Saturday, December 5, 2020
Where: Macau Tower, Rui Cunha Foundation and the Macau University of Science and Technology
For more information and schedules, call +853 2835 6698, send an email to [email protected] or check the event's official website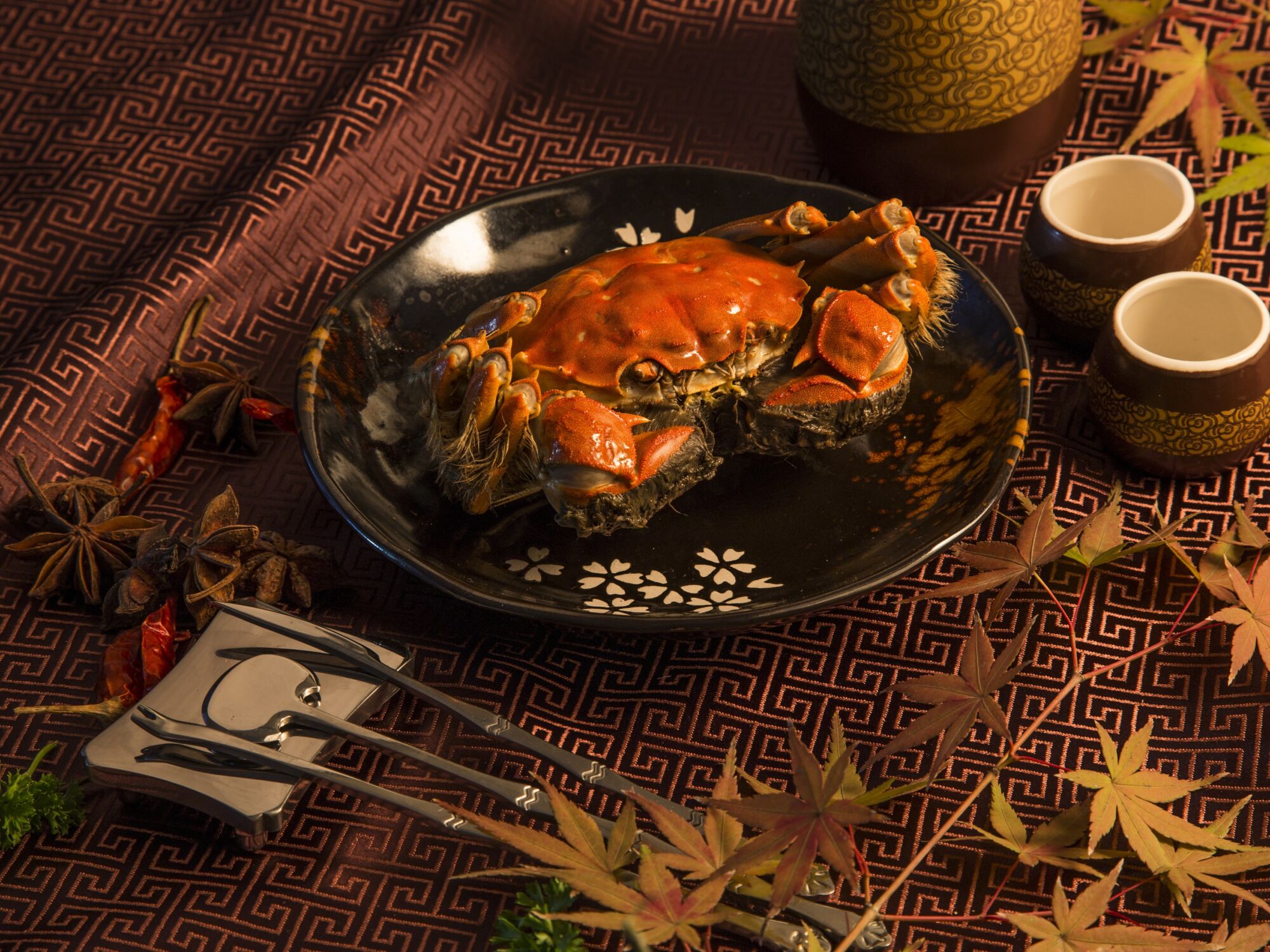 Sands Resorts Macao and Sands Macao are offering a hairy crab autumn feast featuring the iconic Chinese seasonal delicacy. La Chine, Lotus Palace, Crystal Jade La Mian Xiao Long Bao (Sands Cotai Central), and Golden Court are presenting the prized ingredient served whole and in a variety of delicious dishes. These promotions are on from October 23 till November 30.
With its spectacular location on the 6th floor of The Parisian Macao's Eiffel Tower, La Chine's hairy crab promotion offers a selection of dishes to delight lovers of the seasonal treat. A paradise for fresh seafood, Cantonese, and provincial Chinese cuisine, Lotus Palace has a tempting variety of hairy crab dishes on offer this season. Crystal Jade La Mian Xiao Long Bao is presenting some of its most popular dishes with the added bonus of mouthwatering hairy crab roe, adding the ingredient to its famous steamed Shanghai xiao long bao and hand-pulled la mian noodles, alongside a delicious braised fish maw dish with roe. Authentic Cantonese seafood specialist Golden Court is offering a variety of dishes featuring the exquisite autumn treat. Alongside steamed whole hairy crab served with ginger tea, diners can enjoy hairy crabmeat and roe with pan-fried pork pot-sticker style.
Where: Crystal Jade La Mian Xiao Long Bao, Shop 1026, Level 1, Sands Cotai Central, Estrada do Istmo, Cotai, La Chine, and Lotus Palace, The Parisian Macao, Lote 3, Estr. do Istmo, Cotai Strip and Golden Court, 3/F, Sands Macao, 203 Largo de Monte Carlo, Macau
How much: Dishes start from MOP $78 and MOP $238
This year will be the 11th anniversary of the Autumn Salon which began in 2010. After the artwork selection by the jury, this time there are 82 artworks from around fifty Macau local artists presented in the exhibition. The selected artworks include oil painting, watercolor, drawing, printmaking, sculpture, photography, digital art, video, and installation, and more. All participants are now working and living in Macau with different backgrounds.
Same in the past, the awarded artworks of the 8th "Orient Foundation Art Award" have been selected, the winner of "Orient Foundation Art Award" will be given an opportunity to visit Portugal for a one-month art exchange program, and the result will be announced in the opening ceremony of AFA Autumn Salon 2019.
When: October 31–November 30, 2020
Where: Casa Garden, 13 Praça de Luís de Camões, Macau
How much: Free admission
For more information, +853 2836 6064 or send an email to [email protected]
---

Macau Lifestyle is partnering up with Broadway Macau for a fantastic giveaway to allow two lucky winners to redeem three tickets each to take their little ones on a fun day watching Peppa Pig Live – Perfect Rainy Day at The Broadway Theatre! Spending time with your kids is the best way to shower them with love and affection. This year might have passed by very quickly, but it's never too late to look for adventures right here in our very own backyard. Macau is teeming with exciting events and Broadway Macau is home to spectacular activities and happenings for the young and old alike.
Enjoy the show as Peppa Pig embarks on an adventure with her trustworthy friends. A memorable story awaits that will stir the imagination and ensure the kids are thoroughly entertained. Join our giveaway as we support our community and embrace the magical atmosphere of Macau around us. This prize in collaboration with Broadway Macau has a total value of MOP $1,440! The "Reserved A" ticket prizes are redeemable for the show on November 22, 2020 at 7:00pm only. This will be an English session and will allow a seating arrangement for one adult plus two children, or two adults plus one child. This giveaway ends on November 10, 2020 and the winner will be notified directly via email. Please note that certain terms and conditions apply to this giveaway. Good luck!
Tags