Featured image: Tangerine, gooseberries, kumquat and white chocolate crumble
These next days are filled with fun, exclusive and tasteful–pun intended–activities and events to head to! From art exhibitions to cultural performances, there's an array to try out with friends and family. Besides these, why not head to The Manor for their Seventh Chapter of Stories of the Sea? Also, don't miss out on the latest selection of Michelin Guide Hong Kong Macau 2021, announced a few days ago. Read on and find out our selection of the best there is to do this weekend around Macau!
(See featured image above)
The latest evolution of The Manor's Stories of the Sea – The Seventh Chapter presents a celebration of flavors showcasing the finest seafood sourced from all four corners of the globe. The six-course menu once again delights with exquisite Tennen madai, Alaskan king crab, John Dory, and sea urchin with red mullet bottarga, and it's available with a specially curated wine pairing to elevate the dining experience even further.
When: 6:00pm–11:00pm, January 18–March 31, 2021
Where: The Manor, The St. Regis Macao, The Londoner Macao, Estrada do Istmo, s/n, Cotai
How much: Six-course set dinner – MOP $888 per person (MOP $1,288 with wine pairing)
For more information and bookings, send an email [email protected] or call +853 2882 8898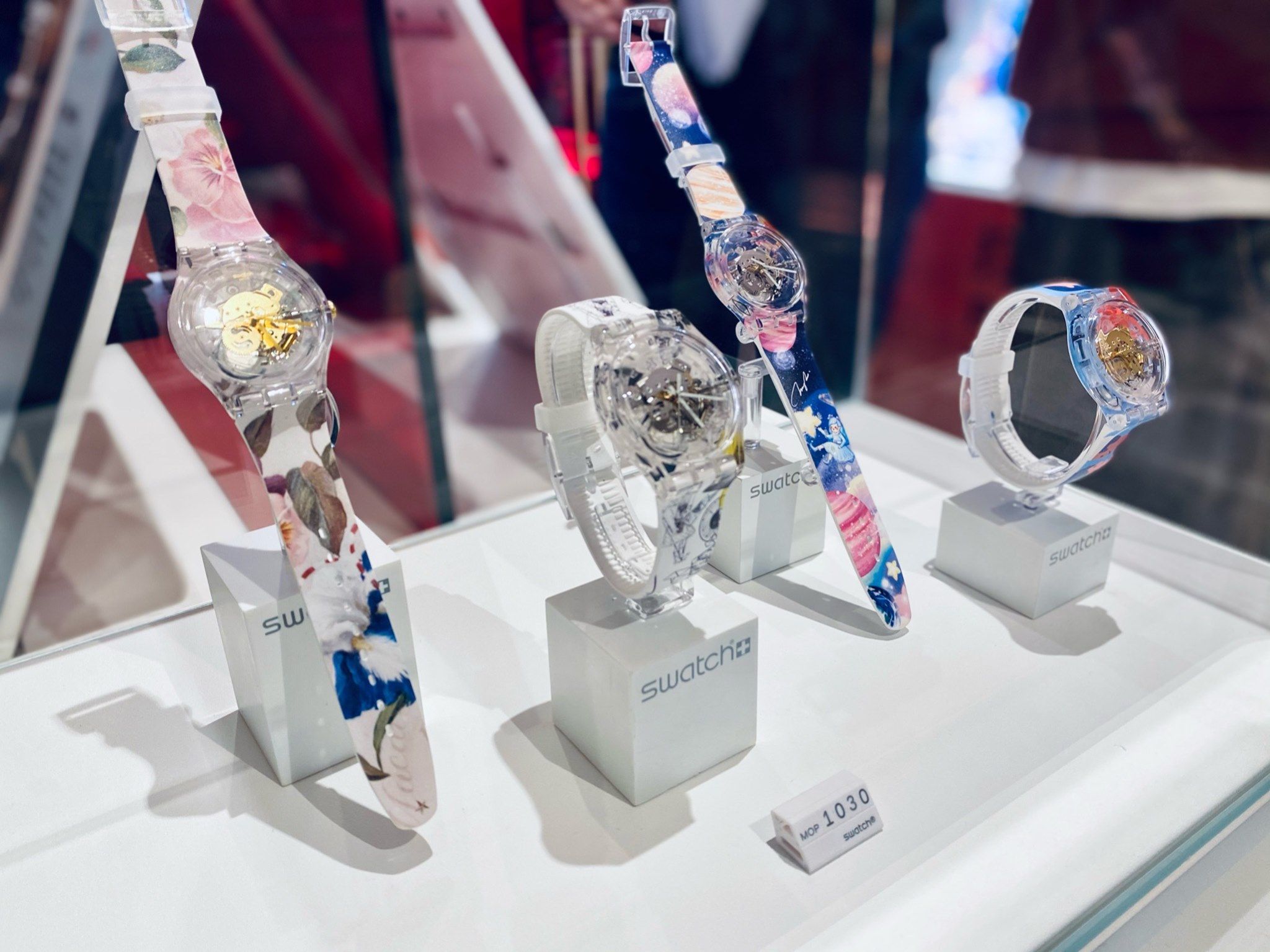 To strengthen its connection to contemporary art and give local talents a platform to unleash their creativity, Swatch Macau collaborated with six local artists for the Swatch x You project. From graphic designers to graffiti artists, each of them created up to three unique canvases for Swatch that everyone can use as a design for their watches.
Visit the Swatch pop-up store at Galaxy Macau to see the contemporary canvases and pick one to make an art statement on your wrist! You can use digital screens at the store to customize a watch and it will be printed right there in only 15 minutes! Whether you are looking for a new stylish accessory or a personalized gift for your loved ones, Swatch has got you covered.
When: January 7–March 6, 2021
Where: Swatch Pop-up store, Galaxy Macau, Estrada da Baía de Nossa Senhora da Esperança, Cotai
How much: Free admission
For more information, check here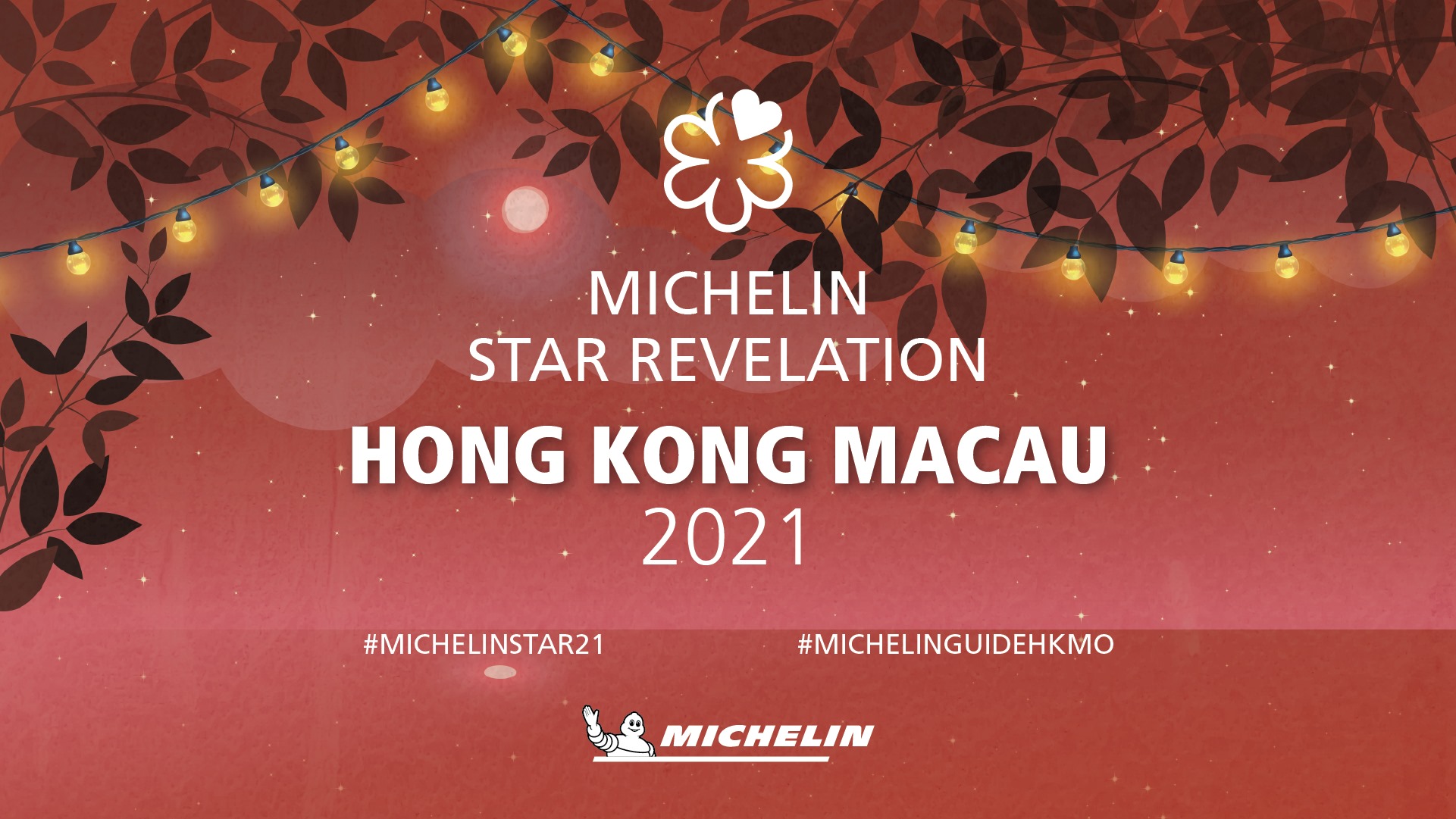 The pandemic has had us all reevaluate our lives and routines. It also doesn't mean we stopped searching for great restaurants across town! The hospitality industry went through a rough patch and the challenge is to face adversity and overcome it. In an online ceremony, The Michelin Guide Hong Kong Macau 2021 unraveled new stars, as well as a brand new category: the Michelin Green Star! The Green Star is awarded to restaurants that care about and promote sustainable cuisines. Let's take a look into who hit the podium in Macau this year!
Michelin's selection for this 2021 features 18 starred restaurants in Macau. This year, it's Cantonese restaurant Wing Lei Palace that shines, as it's elevated to a One Michelin Star establishment. Managed by chef Tam Kwok Fung, it's located in Wynn Palace and serves some of the most exquisite south China dishes in the region. This 13th edition of the Michelin Guide Hong Kong Macau 2021 comes with a brand new category to award restaurants pushing toward a greener, more sustainable gastronomy and our city is also included with IFT Educational Restaurant, from the Institute of Tourism Studies.
Read the full article here: Unravelling the Michelin Guide Hong Kong Macau 2021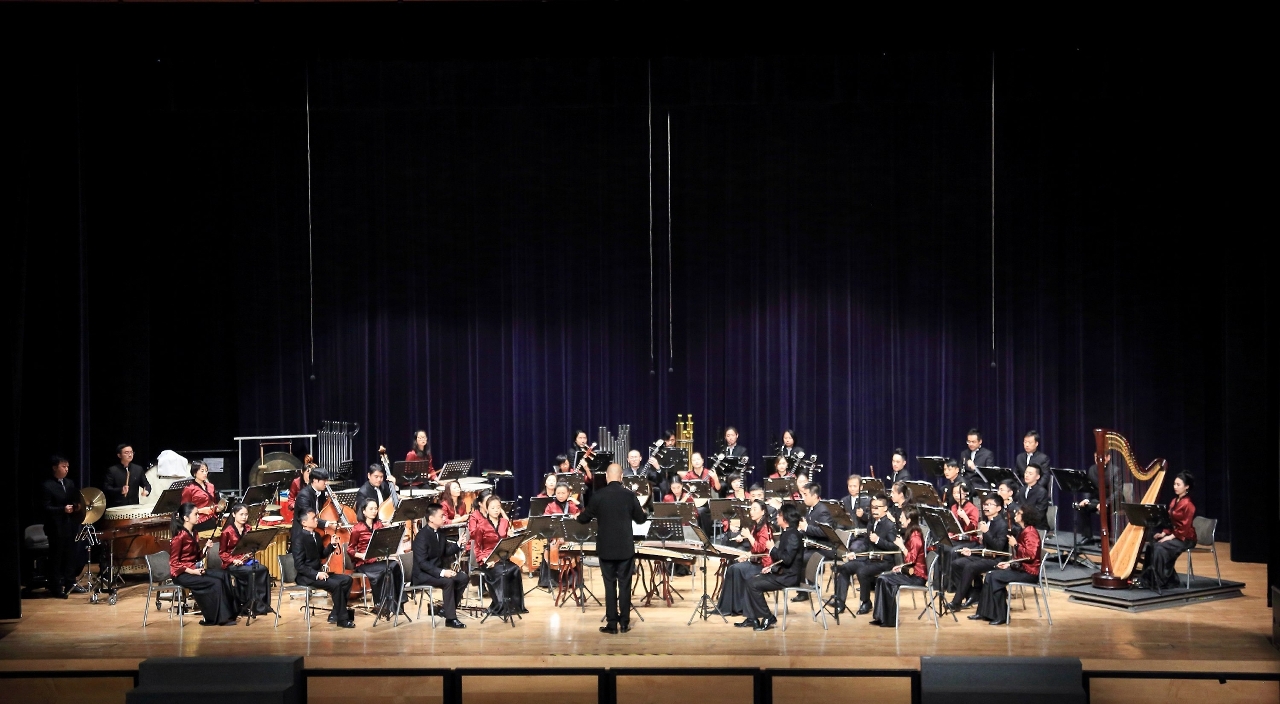 An expert in Xian drum music will be the artistic director of the workshop and will introduce the characteristics of Xian drum music to the audience in a simple and profound way, and explain the characteristics of each piece of music played, allowing the audience to better feel the local cultures. At the end of each explanation, the music starts slowly, and you can feel the collision of thoughts in the music.
Xian drum music is one of the most important musical varieties in traditional Chinese music and is one type of traditional Chinese "ind and percussion music". This music genre is popular in the urban and rural areas of Xian, Shaanxi Province, and along the foothills of the Zhongnan Mountains. Xian drum music originated from the Tang Dynasty, the Song Dynasty, the Yuan Dynasty, and the Ming Dynasty, and flourished in the Qing Dynasty. There is no accurate record of its production era, but its sheet music, musical instruments, playing forms, and song titles all have deep roots in ancient Chinese music, especially the music of the Tang and Song dynasties, therefore, Xian Drum Music is known as the "living fossil" of ancient Chinese music.
When: 2:30pm (workshop), 4:00pm (concert), Saturday, January 30, 2021
Where: Broadway Theatre, Broadway Macau, Avenida Marginal Flor de Lótus, Cotai
How much: Free admission
For more information and registration for the workshop, click here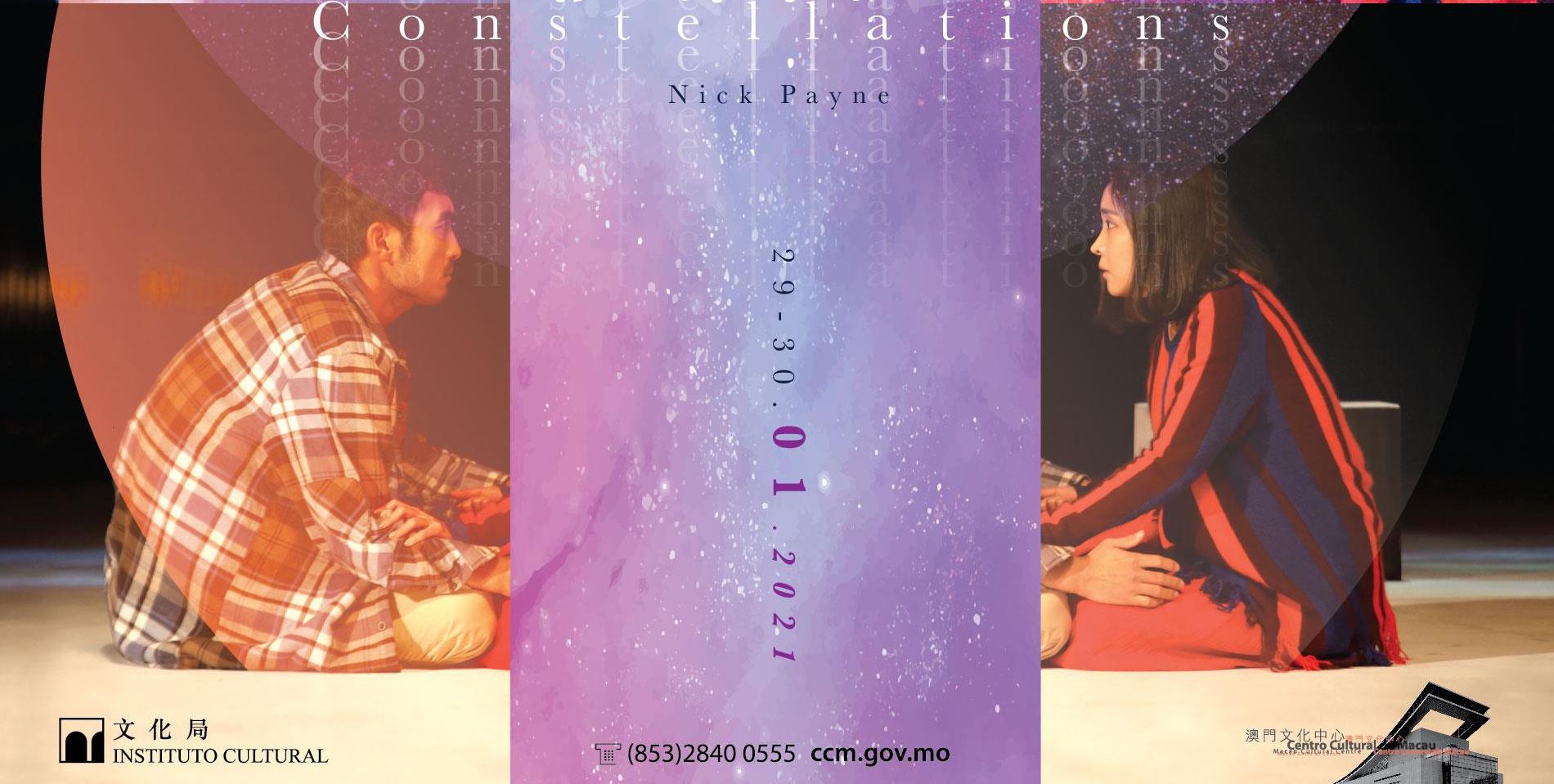 The Macao Cultural Centre (CCM) presents Constellations, an avant-garde romantic drama staged at CCM's small auditorium next January 29 and 30 in Mandarin, with English subtitles. Brought by new wave group Théâtre du Rêve Expérimental, a company based in Beijing, the piece is conceived by internationally acclaimed maverick director Wang Chong, based in the awarding-winning work written by British playwright Nick Payne.
Originally premiered in London, back in 2012, Constellations conquered the Best Play of the Year award. Now, a new vision of Payne's tragic comedy merges filmic language with a theatrical frame to illustrate the vastness of the universe and the dimension of human solitude. To better grasp themes like time and space, Wang Chong uses in his production over a dozen cameras building up a dual-stage and conveying the idea of parallel universes. The story revolves around the relationship between a cosmologist, a bee-keeper, and the multiplicity of choices they make in multiple dimensions, with different outcomes. Premiered in many stages around the world, from the West End to Broadway, the U.S. version starred Hollywood actor Jake Gyllenhaal. In Macau, the Cultural Centre hosts a post-performance talk with Wang Chong, right after each show, where the director will share with the audience insights on his theatrical concepts.
When: Tuesday and Wednesday, 7:45pm, January 29 and 30, 2020
Where: Small auditorium, Macao Cultural Centre, Avenida Xian Xing Hai s/n, NAPE, Macau
How much: MOP $180 per person
For more information, check here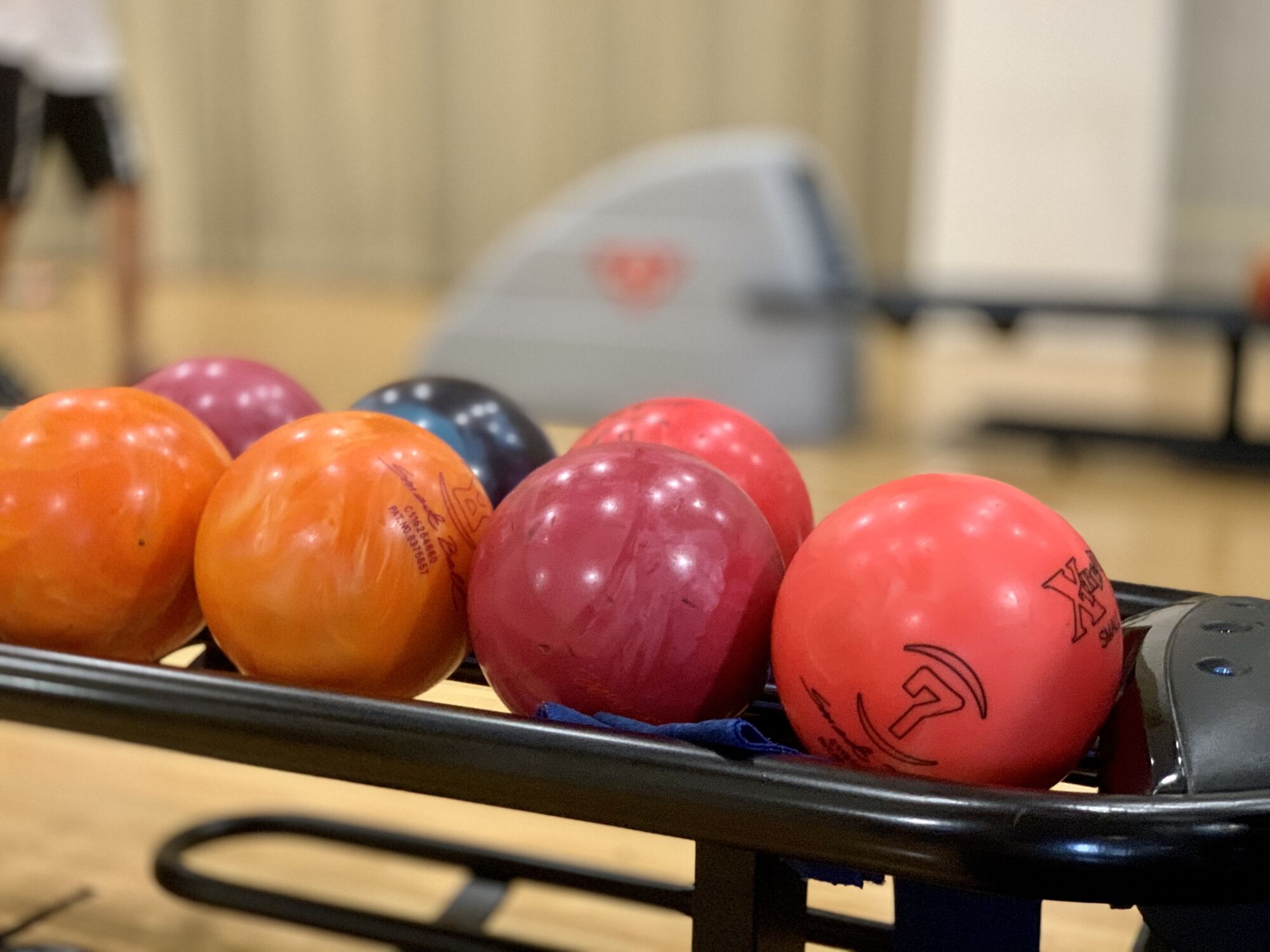 Go bowling with the gang
Bowling is an interestingly exciting fun sport, especially if you're competitive and your goal is 10 strikes in a row! Here, we show you where and when to go bowling in Macau. There are a few places to do so and they are all pretty awesome, each with its own vibe. Plan a day of absolute fun with your friends and family and make it a mini-competition between you guys!
Read the full article here: Where to Go Bowling in Macau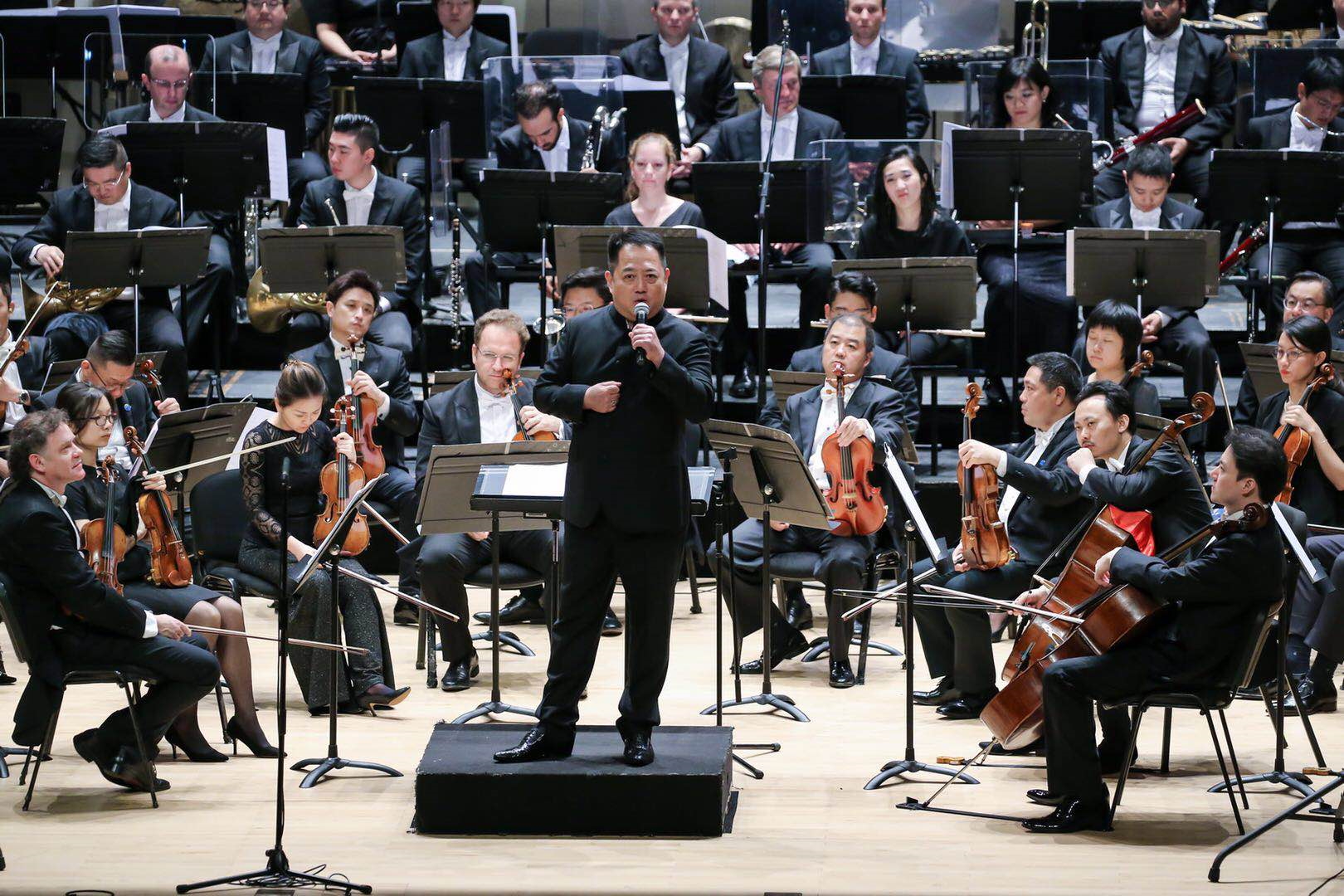 The concert "Music at World Heritage" is be held on January 30 at the Dom Pedro V Theatre, featuring wind repertoire composed by Mozart, Haydn, Poulenc and Bach. The audience will be able to enjoy the beautiful classical music and experience the history in a world heritage building that has a history of more than 160 years.
When: 8:00pm, Saturday, January 30, 2021
Where: Dom Pedro V Theatre, Largo de Santo Agostinho
How much: Free admission
For more information, call +853 2853 0782 and for ticketing, click here or call +853 2855 5555 during office hours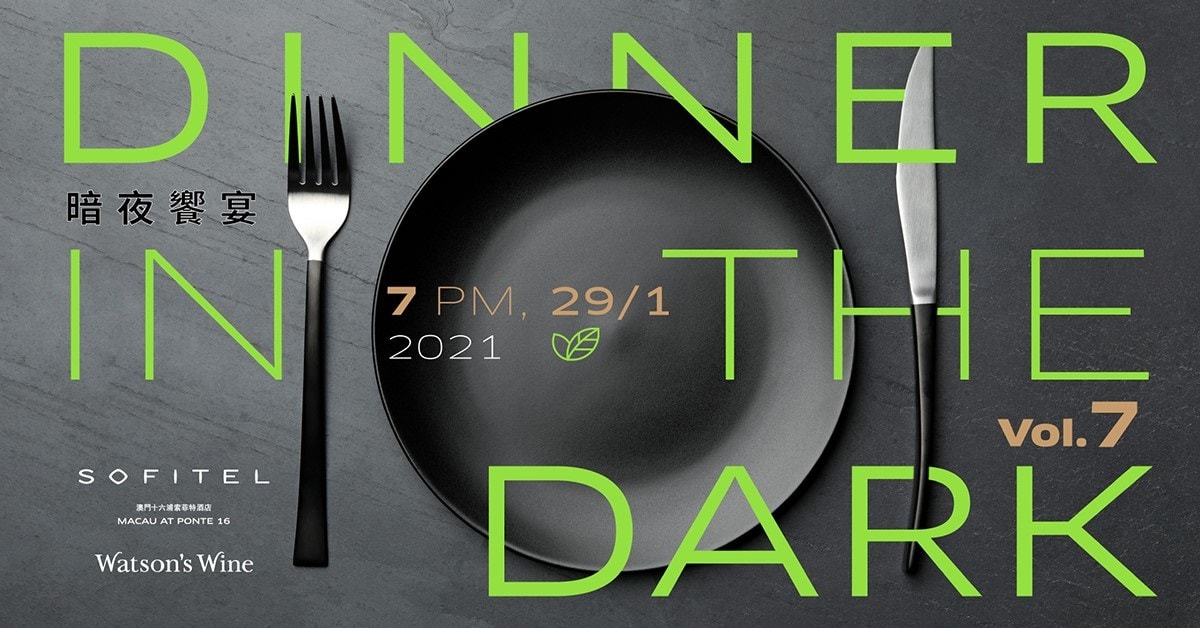 5-course Vegan Wine Dinner in the Dark Vol. 7
Whether you're a vegan or not, you are invited to join a special Dinner in the Dark session with the theme of environmentally friendly, adventure and love. Each exquisite cuisine is made with the freshest vegan ingredients and is paired with organic and biodynamic wines and champagne to enrich the flavors.
Blindfold your eyes and embark on an unparalleled culinary journey with your other senses. The chef's special five-course menu with exquisite cuisines and five pairing wines will surely inspire your infinite potential of smell, taste, feeling, and imagination!
When: Friday, 7:00pm, January 29, 2021
Where: Privé, 6/F, Sofitel Macau At Ponte 16, Rua do Visconde Paço de Arcos, Macau
How much: MOP $688 per person with wine pairing, MOP $358 per person (tea pairing)
For more information and bookings, call +853 8861 7210 or check the event's Facebook page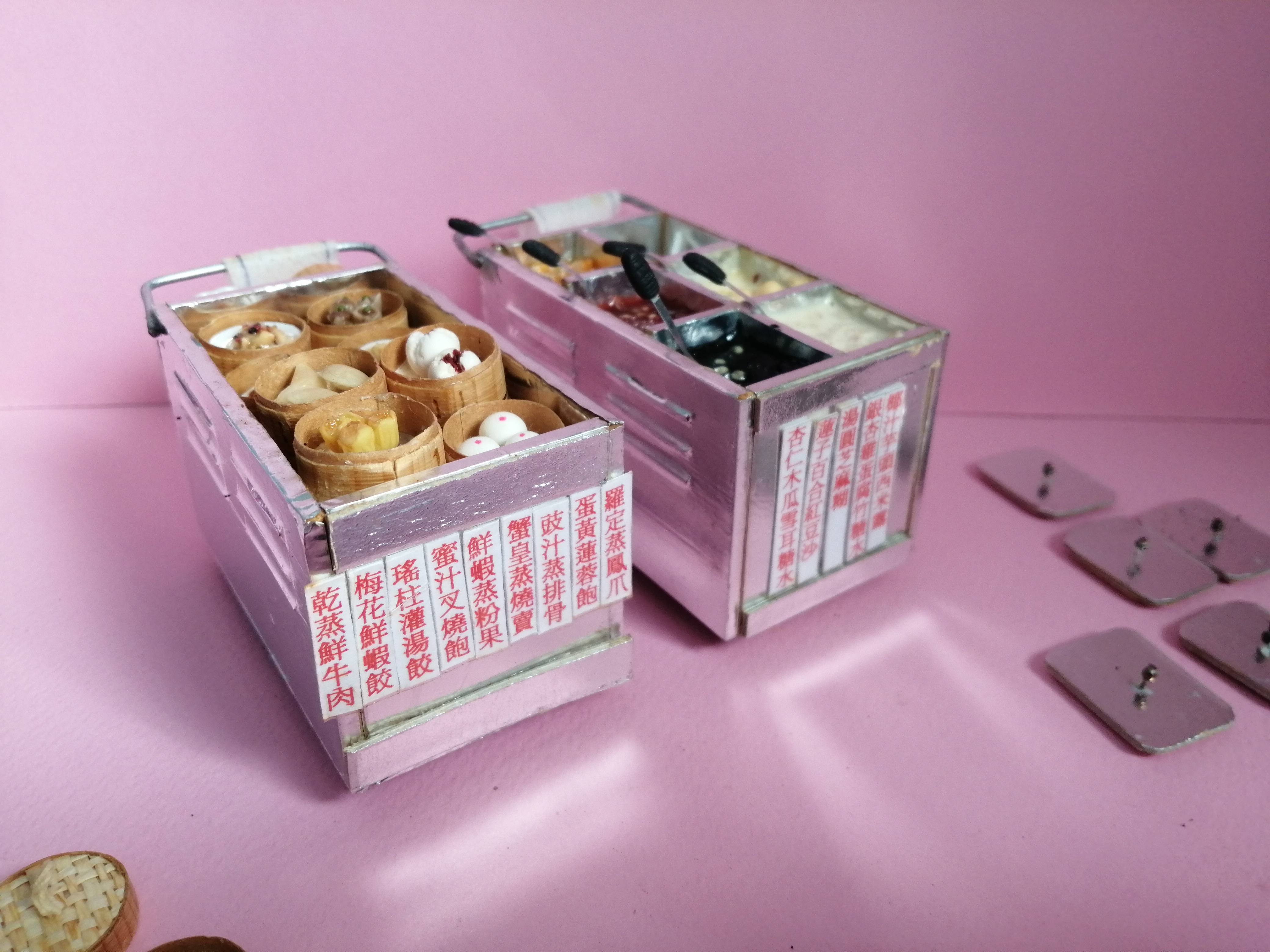 This exhibition series not only creates an exchange platform for different artists who embody different talents and artistic skills but also allows the general public and tourists to appreciate their unique artworks at the show venue. All artworks embrace the same goal–that is to express the vitality of art.
Betty, a handicraft art lover, and a nature lover, her creativity and inspirations come from nature. Established her handicraft brand "B Handmade" in 2013, Betty actively took part in different handicraft and creativity scenes, such as Art Fair, exhibitions, educational workshops, etc, with the purpose to promote handicraft art. Sharing her inspirations and joy in art creation, Betty aims to promote different forms of art to all walks of life.
When: January 30–March 19, 2021
Where: Creative Industries Promotion Association of St. Lazarus Church District, 10 Fantasia, 10 Calçada da Igreja de São Lázaro, Macau
How much: Free admission
For more information, check the event's Facebook page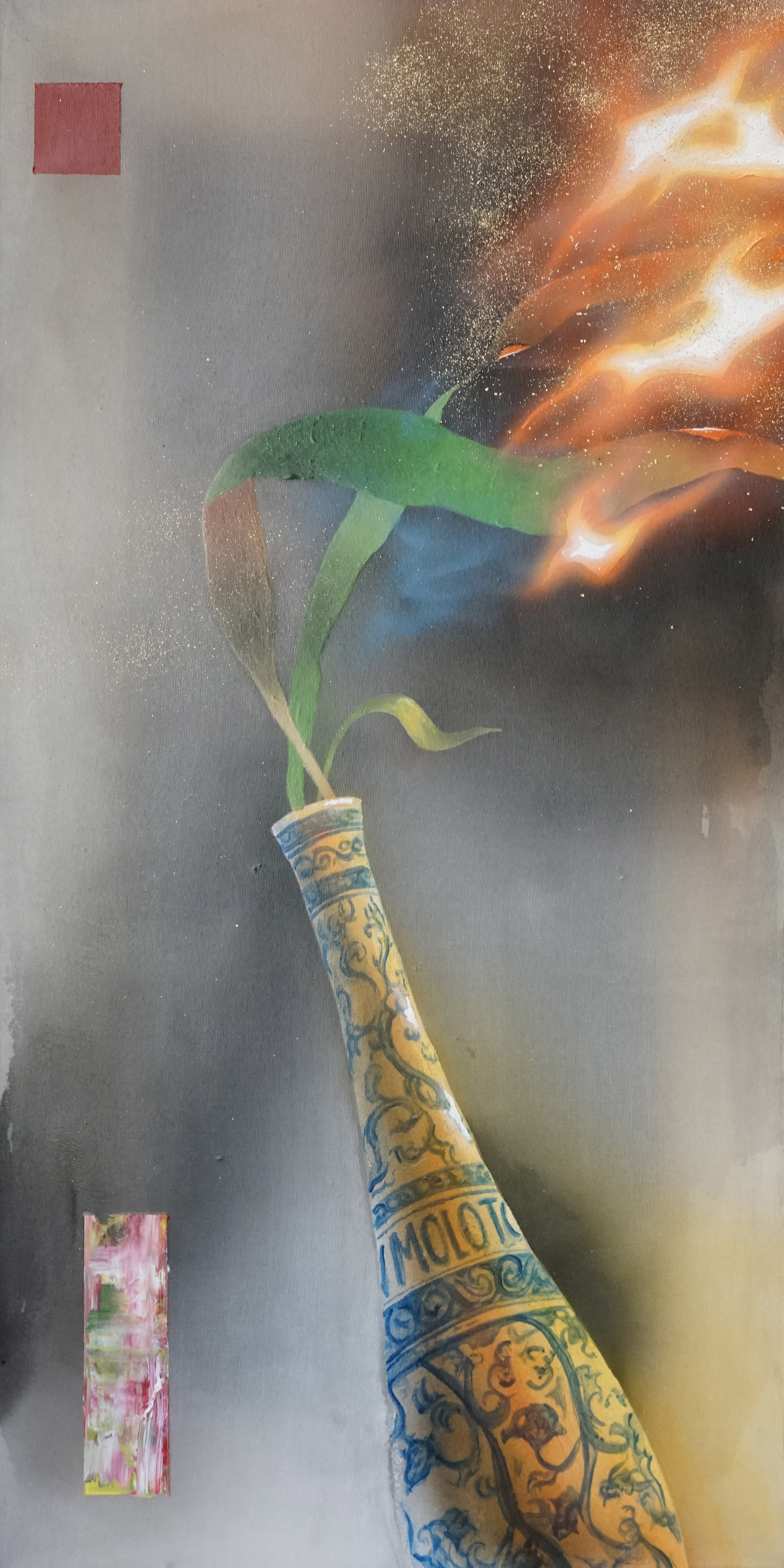 In order to celebrate the 13th anniversary of the establishment of the Macau Art For All Society and the successful outcome of this year's General Assembly Election, the annual anniversary members exhibition is held at the Galeria Lisboa of Macau Fisherman's Wharf. A total of 21 artists including founding member artists, senior member artists, and artists from the board of councils and supervisors were invited to participate in the exhibition. Born in between the 60s and the 90s, the artists' background spanning through 40 years of generations. The media on display include paintings, sculptures, photography, installations, and video art with more than 40 artworks.
The participating artists are Alice Kok, Bianca Lei, Chiang Wai Lan, Eric Fok, Filipe Miguel Das Dores, Ieong Man Hin, James Chu, Joaquim Franco, Kent Ieong, Kit Lee, Konstantin Bessmertny, Lai Sut Weng, Lei Chek On, Leong Chi Mou, MJ Lee, Noah Ng Fong Chao, Tang Kuok Hou, Tong Chong, Wong Ka Long, Wong Weng Io, Yves Etienne Sonolet.
When: December 17, 2020–January 30, 2021
Where: Galeria Lisboa, Rossio Square, Macau Fisherman's Wharf, Avenida da Amizade e Avenida Dr. Sun Yat-Sen, NAPE, Macau
How much: Free admission
For more information, call +853 2836 6064 or send an email to [email protected]
Tags