Culture is paramount in society and Macau is no different. That's why we have selected the best cultural and art happenings for you to fully enjoy exhibitions, festivals, cinema activities, and much more this November in Macau! Read on and find out where to head to with the kids, your loved ones, and friends in the crisp November air.
(See featured image above)
While this year marks the 21st anniversary of Macau's handover, the theme of the exhibition resonates as "20+1", to represent the new direction after the handover of Macau. The exhibition has invited eight famous Western calligraphers from Macau and Hong Kong, to present over 30 masterpieces with the theme of Portuguese literature in different media.
It also exhibits Western calligraphy tools, such as pen holders, nibs, and utensils from calligraphers. In addition, it also presents the manuscripts of the Macau tour map in the form of "western calligraphy" and "illustrations in Medieval style", putting together a "journey of Portuguese literature in Macao".
When: 10:00am–7:00pm, November 7, 2020–January 9, 2021
Where: Mong-Ha Villas, 55–61, Avenida do Coronel Mesquita, Macau
How much: Free admission
For more information, send an email to [email protected] or check the organizer's Facebook page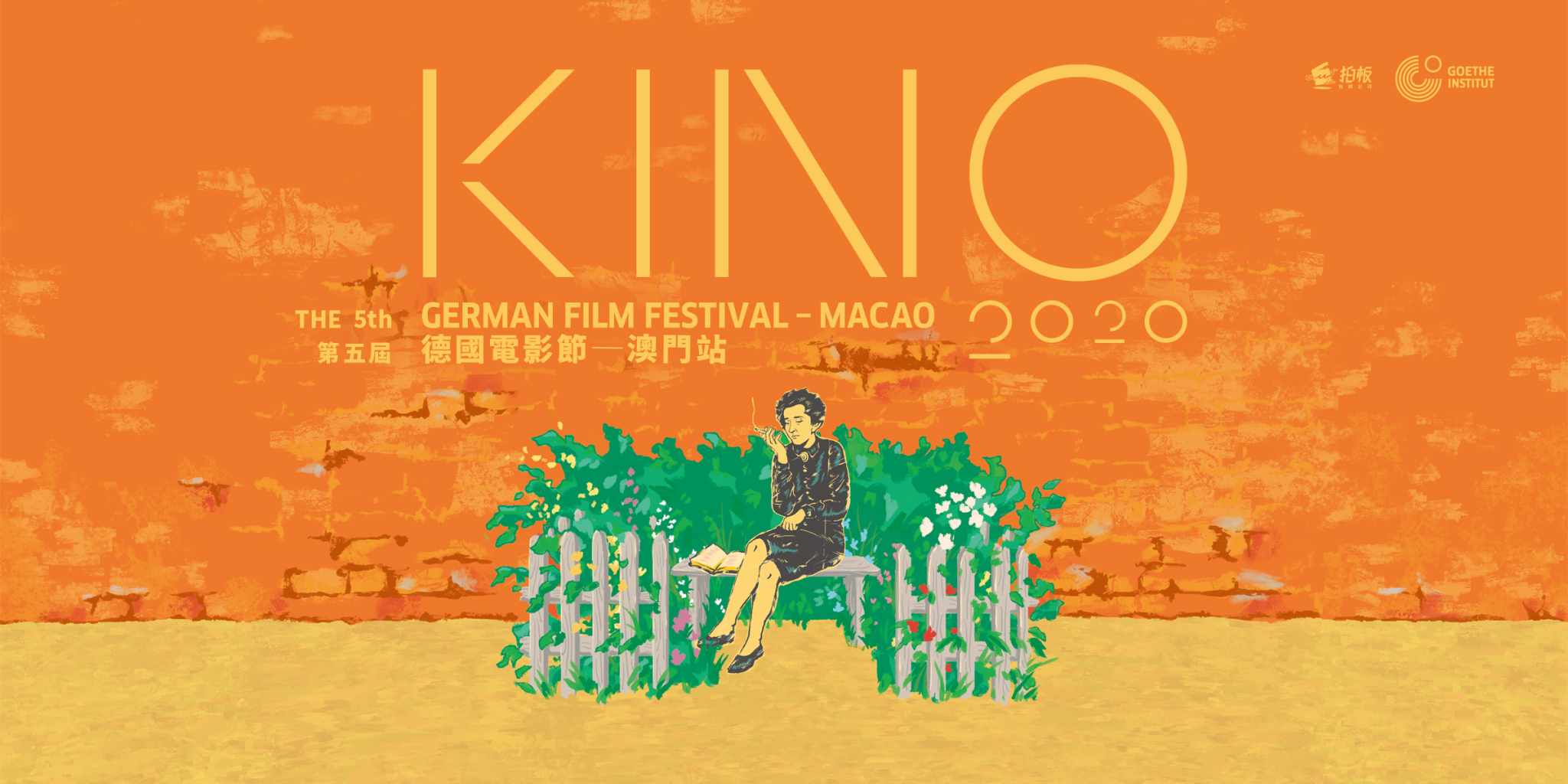 CUT Co. Ltd. partners with Goethe-Institut Hong Kong for the fifth time to present the popular German Film Festival – KINO Macau. Since the introduction to Macau by CUT in 2016, the German Film Festival has gained popularity over the years and attracted a large turnout. KINO Macao, on the other hand, could continue to take place in physical form based on the situation of the city, featuring a total of 12 outstanding German films, six of which are the newest works covering a variety of topics. From an urban tale with stunning visuals to a refreshing German musical to a purposeful and powerful children's film, the films this year also pay attention to social and historical issues.
The program of KINO Macao 2020 continues to comprise the Director-in-Focus session, which presents three major films of Margarethe von Trotta in different eras, one of the significant directors and the only female auteur during the New German Cinema. There is also Wim Wenders 75 – Special Screening session this year, presenting the documentary Desperado for the 75th birthday of the director and Wenders' Faraway, So Close!, which won the Grand Prix du Jury at the 1993 Cannes Film Festival. Talks and post-screening sharing sessions are also highlights of KINO Macao 2020.
When: November 6–16, 2020
Where: Cinema Alegria, 85D-85E Estrada do Repouso, Macau and Macao Cardinal Newman Center for Culture and Performing Arts, 27 Calçada da Vitória, Macau
How much: TBA
For more information, send an email to [email protected] or check the organizer's Facebook page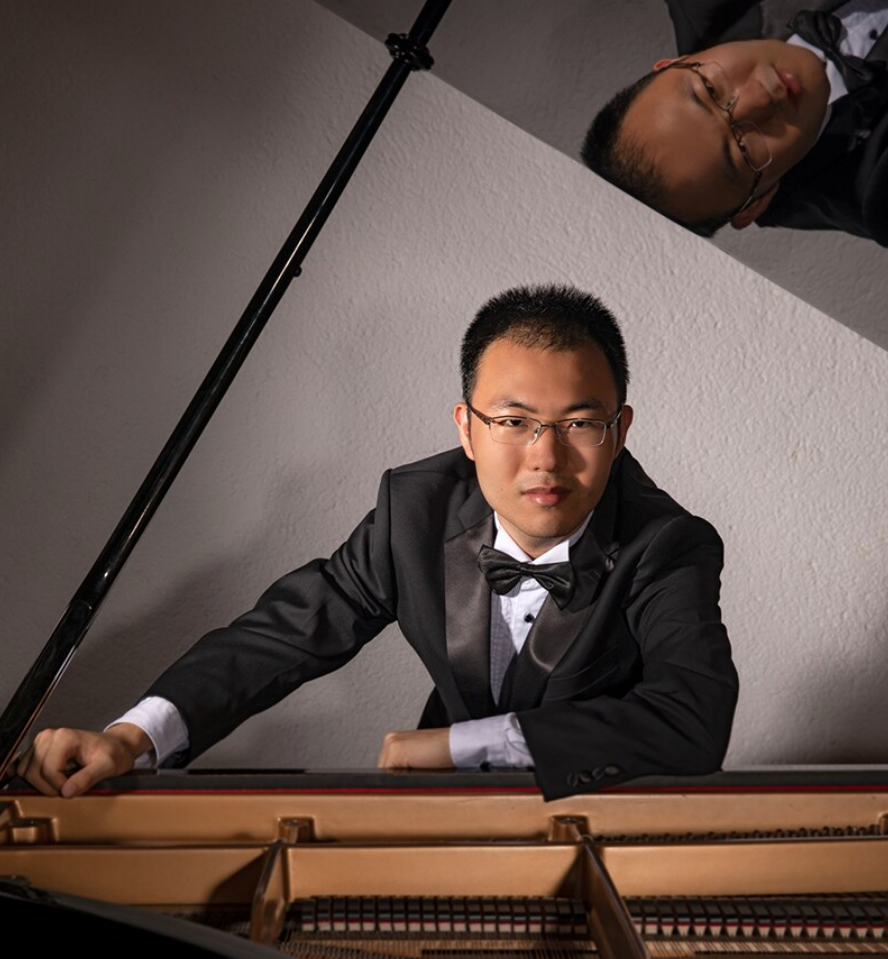 Renowned Conductor Lu Jia and the new emerging piano star Tianxu An will jointly present Tchaikovsky's "Piano Concerto No. 1" and "Symphony No.1 – Winter Daydreams", both works beaming a unique splendid atmosphere created by Tchaikovsky. Don't miss it!
When: 8:00pm, Saturday, November 21, 2020
Where: Grand Auditorium, Macao Cultural Centre, Avenida Xian Xing Hai s/n, NAPE, Macau
How much: From MOP $150 per person
For more information, send an email to [email protected] and for tickets purchasing, click here
This year will be the 11th anniversary of the Autumn Salon which begun in 2010. After the artwork selection by the jury, this time there are 82 artworks from around fifty Macau local artists presented in the exhibition. The selected artworks include oil painting, watercolor, drawing, printmaking, sculpture, photography, digital art, video and installation and more.
All participants are now working and living in Macau with different backgrounds. Same in the past, the awarded artworks of the 8th "Orient Foundation Art Award" have been selected, the winner of "Orient Foundation Art Award" will be given an opportunity to visit Portugal for one – month art exchange program, and the result will be announced in the opening ceremony of AFA Autumn Salon 2019.
When: October 31–November 30, 2020
Where: Casa Garden, 13 Praça de Luís de Camões, Macau
How much: Free admission
For more information, +853 2836 6064 or send an email to [email protected]

Macau is blessed with a large number of movie theaters and cinemas packed in a relatively small space. Going to the movies or watching a film on a super large screen has a certain charm and the experience definitely differs compared to at home. Here is our list of six great cinemas and theaters around the city, ranging from the first Western-style theater in China to the latest in cinema technology at Galaxy Macau.
There are lots of cool theatres to explore in town, namely the recently refurbish Capitol, the state-of-the-art technology–and lounging style–Galaxy cinemas, the vintage-like Cineteatro or Wing Lok as well, in the middle of the city. Read on and find more!

Chinese opera is the quintessence of Chinese culture. As the first joint exhibition of Chinese opera in the Guangdong-Hong Kong-Macao Greater Bay Area, the festival uses Macau as the platform to connect cross-Strait professional Chinese opera artists and Chinese opera enthusiasts and enhances national self-confidence and the cultural identity of the Chinese. The festival features the renowned repertoires of the four major opera types: Peking Opera, Henan Opera, Cantonese Opera, and Kunqu Opera.
When: November 5–9, 2020
Ceremony and Guangdong-Hong Kong-Macao Greater Bay Area Chinese Opera Gala – 8:00pm, Thursday, November 5, 2020
Tianjin Youth Peking Opera Troupe: Qin Xianglian – 7:00pm, Friday, November 6, 2020
Shanghai Kunqu Opera Troupe: The Peony Pavilion – 7:00pm, Saturday, November 7, 2020
Henan Opera Troupe No. 2: Gentle Breezy Pavilion – 7:00pm, Sunday, November 8, 2020
Guangzhou Cantonese Opera Courtyard: Searching the Academy – 7:00pm, Monday, November 9, 2020
Where: Venetian Theatre, The Venetian Macao, Estrada da Baía de Nossa Senhora da Esperança, Cotai and Sands Cotai Theatre, Sands Cotai Central, Estrada​ ​Do​ ​Istmo,​ ​Cotai
How much: MOP $280 per person
For more information, call +853 2882 8818 and purchase tickets here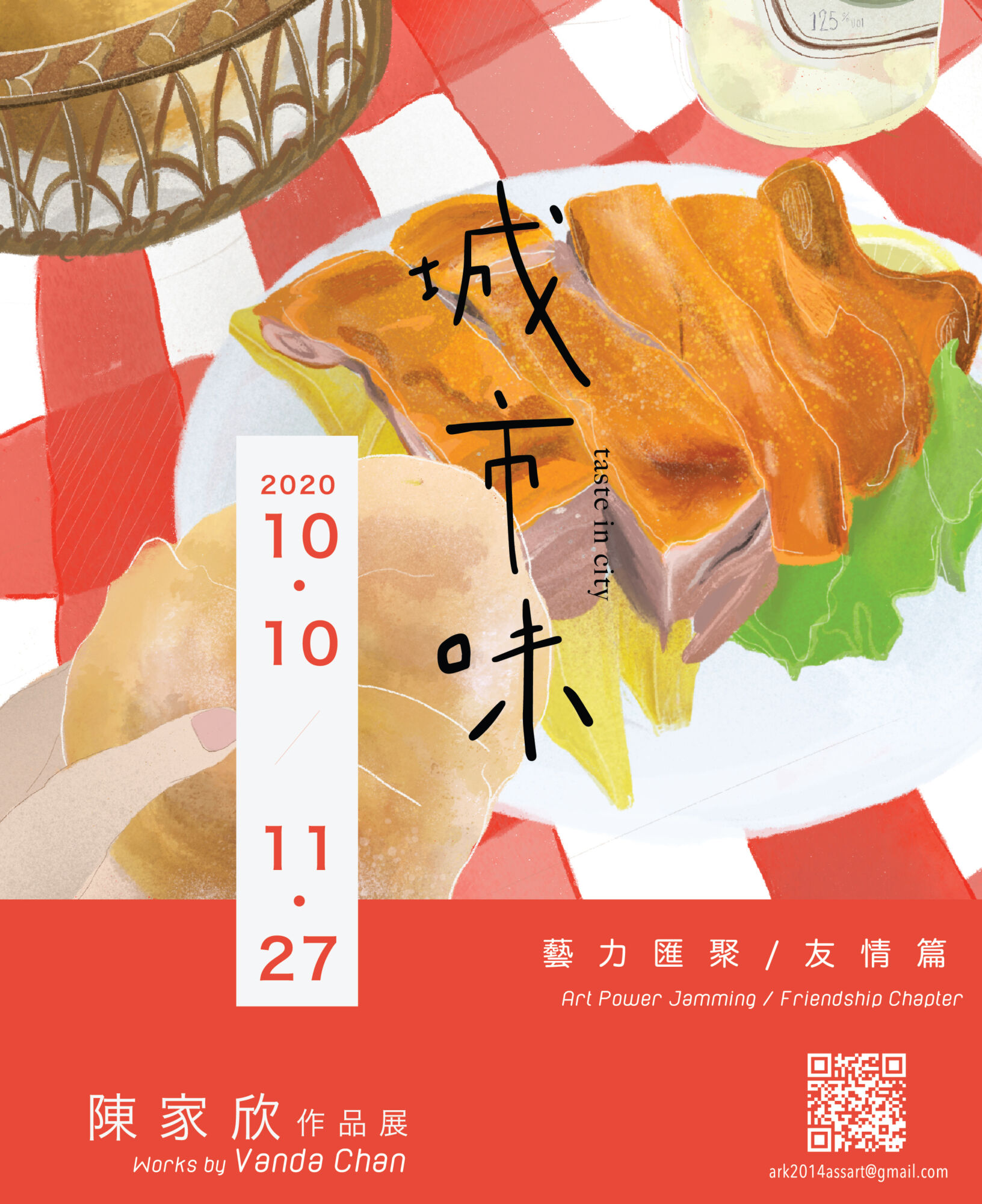 Ark-Association of Macau Art (the "AAMA") exclusively presents an art program entitled "Art Power Jamming", under the theme of "Friendship Chapter". The program, which is sponsored by the Macao Foundation, and supported by the Creative Industries Promotion Association of St. Lazarus Church District and 10 Fantasia, features seven unique shows presented by six Macau artists (members of AAMA) with diverse backgrounds. The exhibition series runs from August 2020 until July 2021. Vanda is a Macau designer, illustrator, and freelance painter. Most of her creative inspiration comes from people, animals, and interesting things in her daily life, hoping to explore new ideas to evoke her creativity.
"With the rapid development of the city where Chinese and Western cultures co-exist, you will encounter different kinds of small shops hidden in the corners of the city. They are still working hard to create a unique taste of this city. From a child to growing up to work in this society, I visit some small shops and eateries occasionally. It might be caused by my childhood taste preference, KOLs' recommendation, time limitation which makes me eat simply, or evoking the nostalgic taste or remembrance of someone! Perhaps the city has lost its nostalgic flavor. Whether there is still human touch or not, I still love to savor the unique taste of this city," the artist explains.
When: October 10–November 27, 2020
Where: Creative Industries Promotion Association of St. Lazarus Church District, 10 Fantasia, 10 Calçada da Igreja de São Lázaro, Macau
How much: Free admission
For more information, check the organizer's Facebook page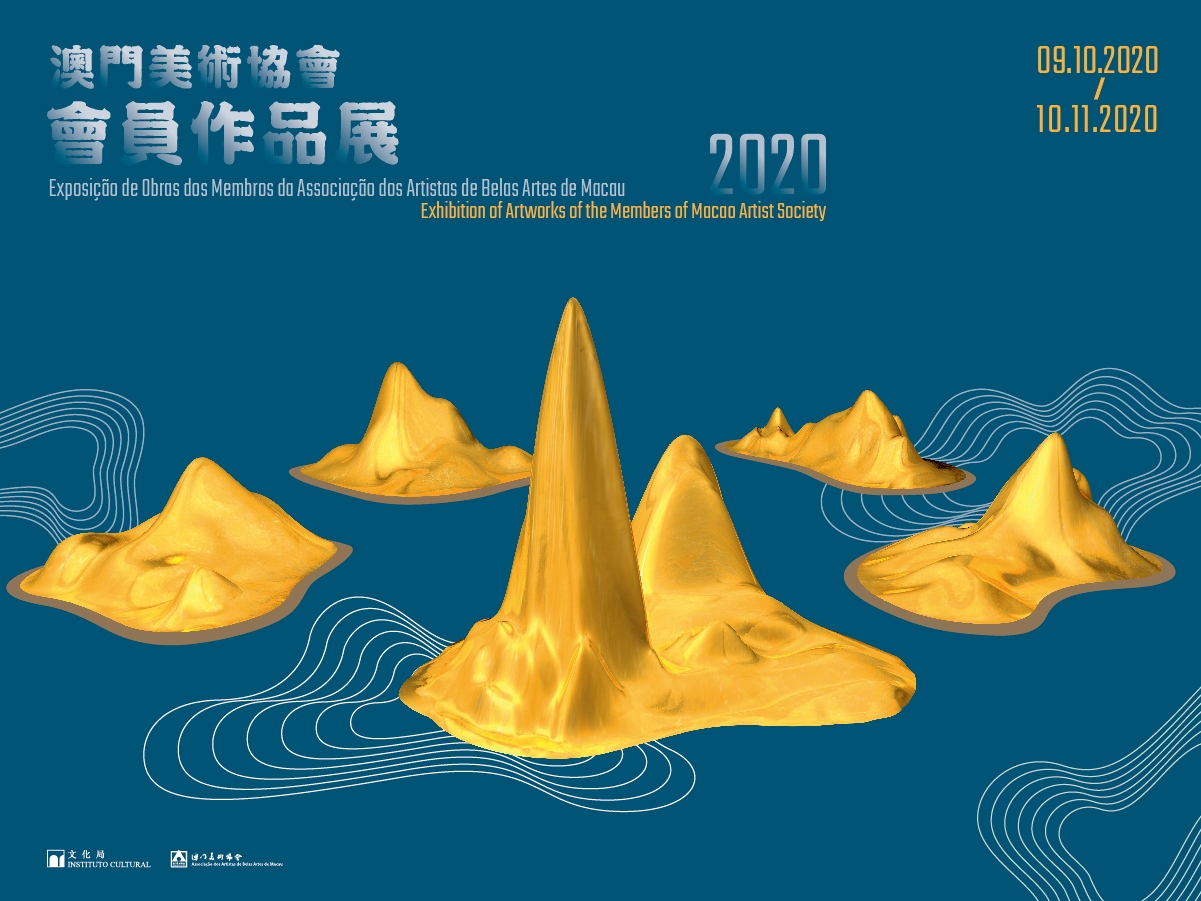 The exhibition showcases around 190 recent works (sets) by three generations of members of the Macao Artist Society. The works on display reflect a variety of themes and styles and use a variety of Chinese and Western means of expression, including traditional Chinese painting, ink wash painting, calligraphy, watercolor, oil painting, printmaking, digital drawing, as well as three-dimensional means such as ceramics and metalworking.
The exhibition is colorful and provides the audience with wonderful local creations. Over the years, the Macao Artist Society has nurtured many local artistic talents and has been committed to promoting the development of Macau's art circles. Likewise, it offers a platform for local artists to showcase their achievements by organizing all kinds of exhibitions and activities.
When: October 9–November 10, 2020
Where: Old Court Building, 459 Av. da Praia Grande, Macau
How much: Free admission
For more information, call +853 8988 4000 or check the event's website

The 2020 Macau New Woman Contemporary Art Exhibition – Sen-SEX-bility and Inter-SEX-tuality is organized by the New Woman Development Association of Macao and co-organized by 480.0 Gender & Art Space (Hong Kong). "Sen-SEX-bility", is using our ability to be aware and to perceive, to feel the initial collision of "sex" that brings to our sense and find the purest consciousness that "sex" brings to the human.
This exhibition brings together a group of outstanding new women artists from the Guangdong – Hong Kong – Macau Greater Bay Area. They will create their work under the theme "Sen-SEX-bility and Inter-SEX-tuality" with different media, materials, and expressions to present the feeling and desire for knowledge about "sex", and provide an appropriate and reasonable understanding and communication of "sex" with the audience.
When: November 9–27, 2020
Art Jam II Improvisation – 4:00pm–4:30pm, Sunday, November 8, 2020
Gesso carving workshop – 2:00pm–4:00pm, Saturday and Sunday, November 21 and 22, 2020
Artist sharing – 4:30pm–6:00pm, Sunday, November 22, 2020
*Free guided tours are also available for free but reservation is required at least two days in advance
Where: Carmo Hall, Avenida de Carlos da Maia, Taipa
How much: Free admission
For more information, check the event's Facebook page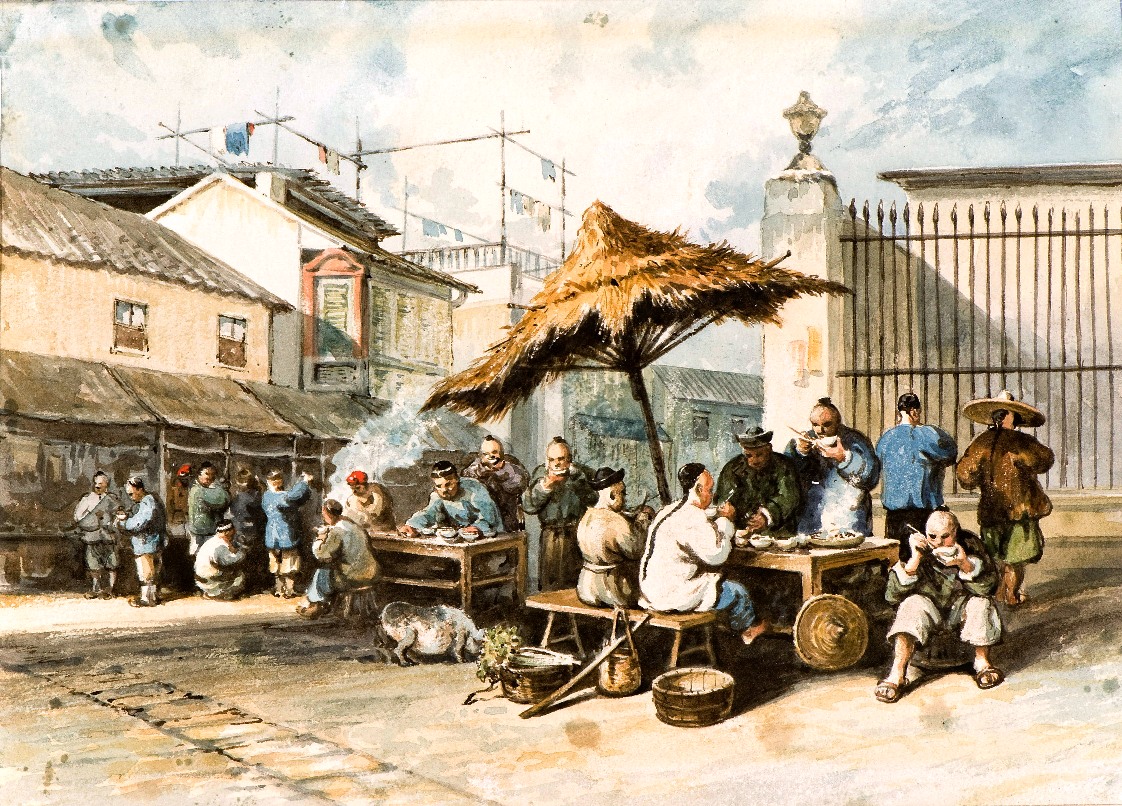 This exhibition has an unprecedented scale with over 160 impressive artworks and is open to the public from today until 29 August 2021. In order to enrich the exhibition, MAM will join hands with the Macao Chinese Orchestra to present the "Concerts in Museums" at 4:00pm on 24 October, inviting the audience to appreciate Macao's landscapes in an ambiance filled with melodious music. Guided tours will be available on weekends and public holidays starting from the same date.
"Guided Tour by Printmaking Expert", "Sketch Workshop" and "Porcelain Plate Painting Workshop" are instructed by renowned local artists Ung Vai Meng and Wong Cheng Pou and will take place by the end of October, 2020.
When: October 24, 2020–August 29, 2021
Where: Macao Museum of Art, Avenida Xian Xing Hai, NAPE, Macau
How much: Free admission
For more information, check the event's official page
Tags
Related Posts