It's the last month of the year and we've rounded up a few of our favorite healthy things to do in Macau. This year, we've highlighted various wellness activities when it comes to our mind and body. We believe that the way we spend our time or even decide our food for the day affects our overall wellbeing so we want to help you make the right choices or at least give you some options. Check out what you can do this December to make your health and wellness a priority right here in Macau.
Exquisite Aromatherapy Experience at The Iridium Spa
(Featured image above)
Aromatherapy has existed for thousands of years. The use of natural plant extracts and compounds that create aromatic essential oils have been well documented to boost health and well-being. That is why we love Iridium Spa's Curated Aromatherapy program. It highlights the benefits of particular aromatherapy oils and allows guests to create their own diffuser and body scrubs based on their needs and preferences. Once the combinations have been created, the guest then is treated to the body scrub and personalized essential oil of their creation, with their choice of color, fragrance, and level of coarseness for exfoliation. After creating your own diffuser or body scrub, guests are indulged in an exquisite 45-minute relief massage and body revitalizing treatment is performed to the pleasant scent of their own handcrafted aromatherapy fragrance to soothe the body and heal the mind. The Curated Aromatherapy is exclusive to Iridium Spa at The St. Regis Macao, Cotai Central and priced at MOP $1,280 and MOP $780.
Iridium Spa The St. Regis Macao, Cotai Central, 38F, Estrada do Istmo, Cotai, +853 8113 4949, www.iridiumspamacao.com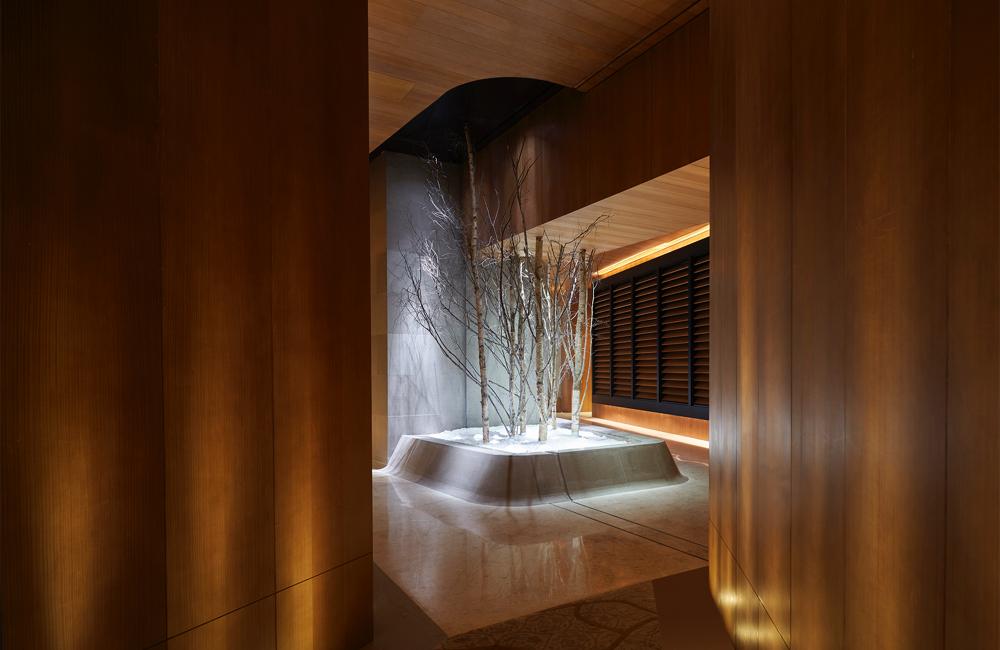 Intimate Age-Reversal Journey by Margie Lombard in Morpheus Spa
We were honored to have been invited to experience a unique treatment at the iconic Morpheus Spa. Meeting Margie Lombard who is a world-renowned beauty expert in skincare was indeed a privilege. Her anti-aging program attracts an A-list clientele not just in Monaco but around the world for efficiency and quick results. Margie's Monte-Carlo products consist of powerful, revolutionary ingredients combined with advanced therapy techniques to deliver enviable results that help slow the process of time.
Macau is lucky to have Morpheus Spa as the first in Asia to launch the Stem Cells Illuminating Facial. This concentrated blend of Swiss apple stem cell extracts stimulates the vitality of the skin and delivers powerful anti-aging properties. The highly active illuminating serum, emulsion, and stem cells collagen face mask regenerate the skin cells maintaining its youthfulness. It also intensively hydrates and leaves the skin truly radiant with incredible results in reducing the appearance of fine lines and wrinkles.
Morpheus Hotel City of Dreams Macau, Estrada do Istmo, Cotai, +853 8868 3432, www.cityofdreamsmacau.com/morpheus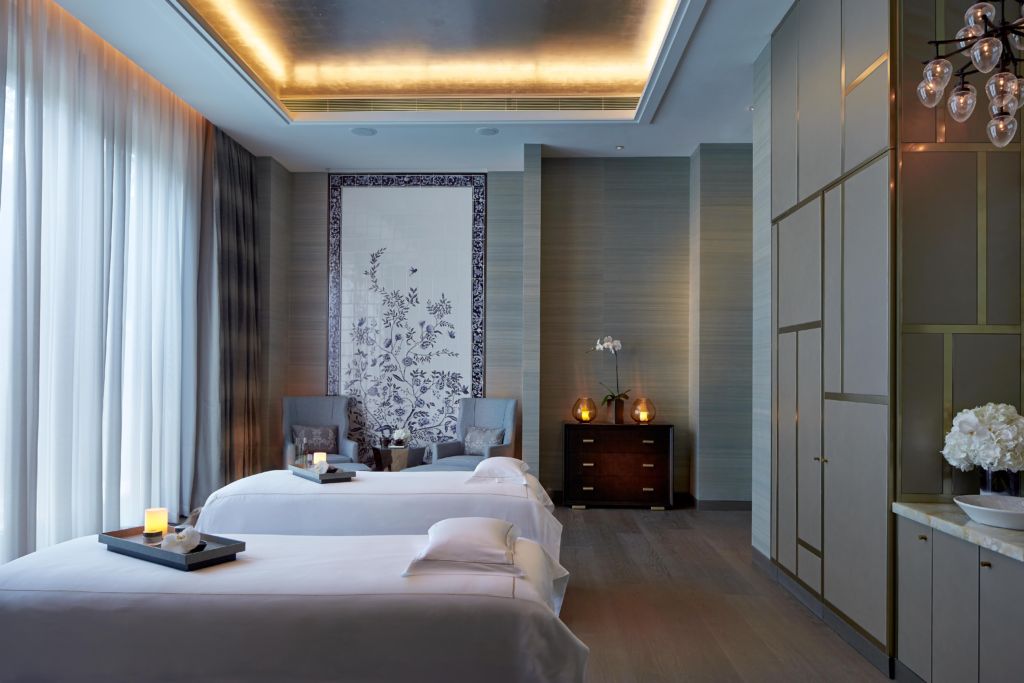 The Ritz-Carlton, Macau introduces a brand new spa and wellness concept
The Ritz-Carlton, Macau recently introduced a brand-new spa concept focusing on the latest technology with traditional therapies, which aims to maintain the ultimate balance between inner peace and outer beauty. Aptly named The Ritz-Carlton Spa, Macau, embark on personalized journeys into the realm of spas. The menu will highlight experiences that skillfully integrate individual guest needs with local culture, natural and organic methods.
Embracing the unique multi-national culture in Macau at The Ritz-Carlton Spa's specially created Caviar and Pearl Experience. This decadent facial traces back to the times of Chinese emperors and empresses, who used pearl powder to rejuvenate and brighten the complexion. It's priced at MOP $3,000 on weekdays and MOP $3,200 during weekends for a blissful 120 minutes. The Jade Reviver is also a winner combining a facial and body massage that utilizes the natural benefits of jade and powerful essential oils to awaken the senses and brighten the skin. Unwind at any of the relaxation spaces as well as a vitality pool, steam room, ice fountain experience showers, and reflexology lounges.
The Ritz-Carlton, Macau Galaxy Macau, Estrada da Baia da Nossa Senhora da Esperança, Cotai, +853 8886 6868, www.ritzcarlton.com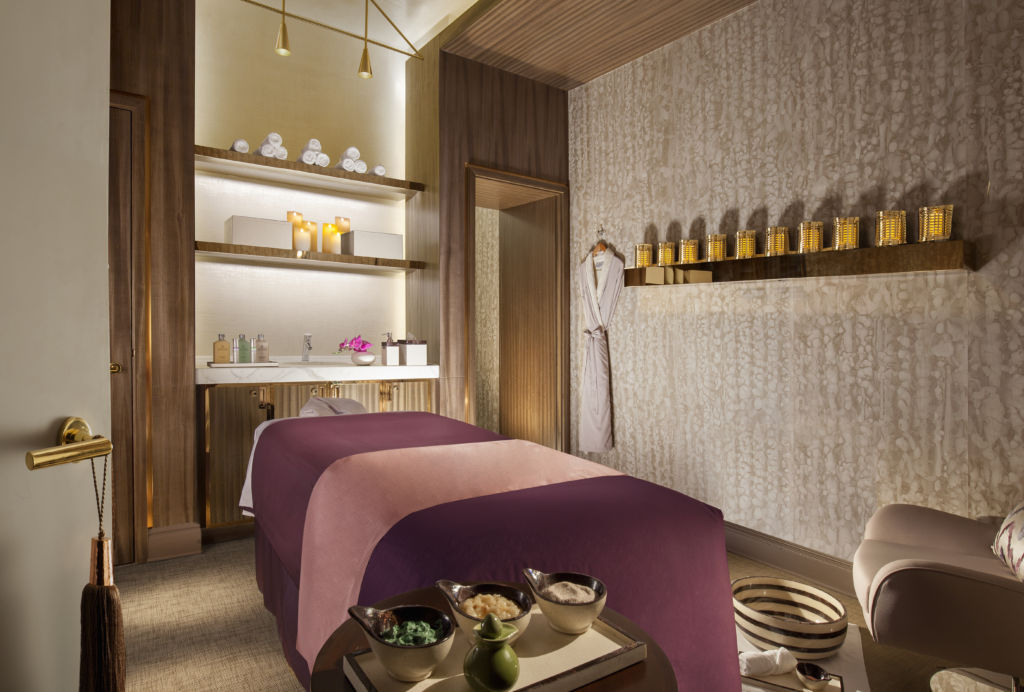 Sands Resorts Macao's Indulgent Festive Spa Treatments at V Retreat and Le SPA'tique
Explore the newly renovated V Retreat at The Venetian Macao and try any of the winter pampering sessions to get all geared up for the party season. You can opt for the Got to GLo package that includes a 30-minute back massage with warming ginger and black pepper organic oil. It's followed by a 75-minute Georgia Louise Angel GLo facial featuring an LED mask to stimulate collagen production and rose quartz butterfly stones to lift and brighten the skin. The amazing package is priced at MOP $2,388. We also love that guests get to receive a complimentary gift box of 10 Georgia Louise sheet masks.
You can also head to Le SPA'tique at The Parisian Macao for an indulgent 90-minute Red Jaspar Lunar Retreat. It's a holiday-inspired blend of fig, mandarin, cinnamon and cognac used for a deeply restorative full body massage. It starts with hot volcanic stones to soothe away tension on the back. It's the perfect treatment for the hectic season. It's available from December 1, 2019, to February 28, 2020. The package is priced at MOP $1,988 and MOP $3,888 for couples.
Le SPA'tique at The Parisian Macao Level 6, The Parisian Macao, Estrada do Istmo, Lote 3 Cotai, +853 8111 1221, www.parisianmacao.com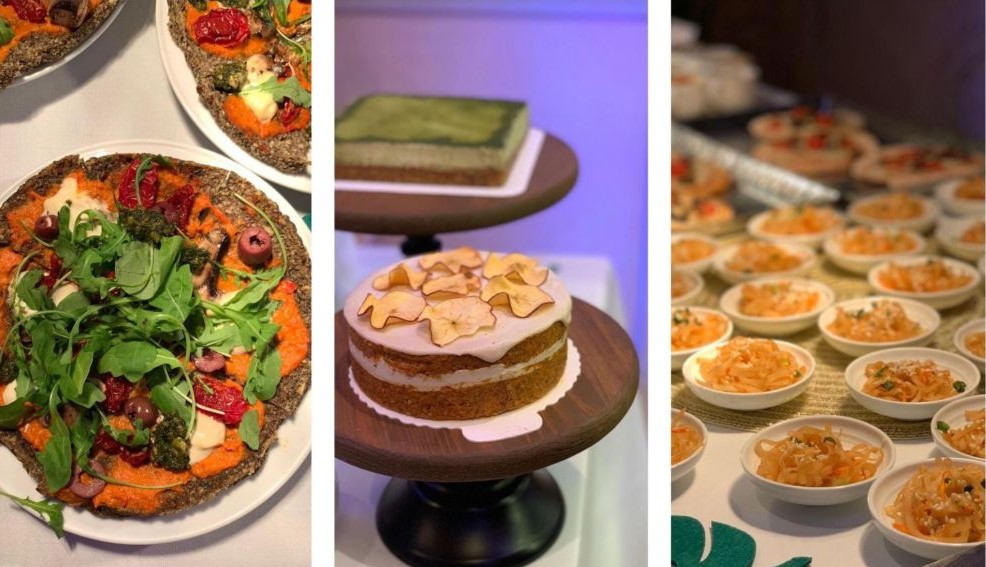 Plantdipity – Macau's New Approach to Plant-Based Foods
Groundbreaking brand Plantdipity was born in Macau, by the hands of entrepreneurs Cristiana Figueiredo and Andreea Apostol. This new approach to plant-based foods company presents guests with an array of hot and cold dishes, made with vegan products. From different kinds of cheeses from Rawlicious to Nata Bakery bread, but also soups, Thai style vegan curry, raw pizza and lasagna, several pasta dishes, carrot cake, energy balls, Plantdipity also presents the first vegan Portuguese style egg tart as well.
Plantdipity offers many services, including tutoring chefs and kitchen personnel on vegan food, sourcing the food to hotels and resorts. Their services also cater to restaurants and lounges, bakeries, take-away food and drinks, school and staff canteens or restaurants, food producers and distributors and people who want to follow a plant-based lifestyle.
Plantdipity 568 Av. Olímpica, 3/F, Edifício Industrial Va Nam, Macau, [email protected]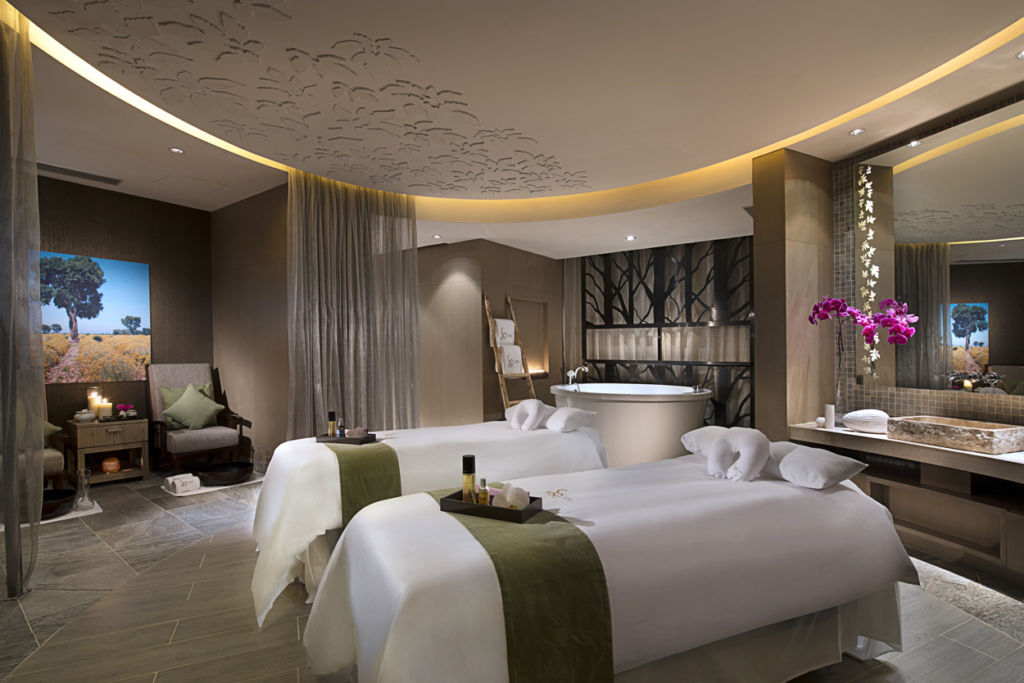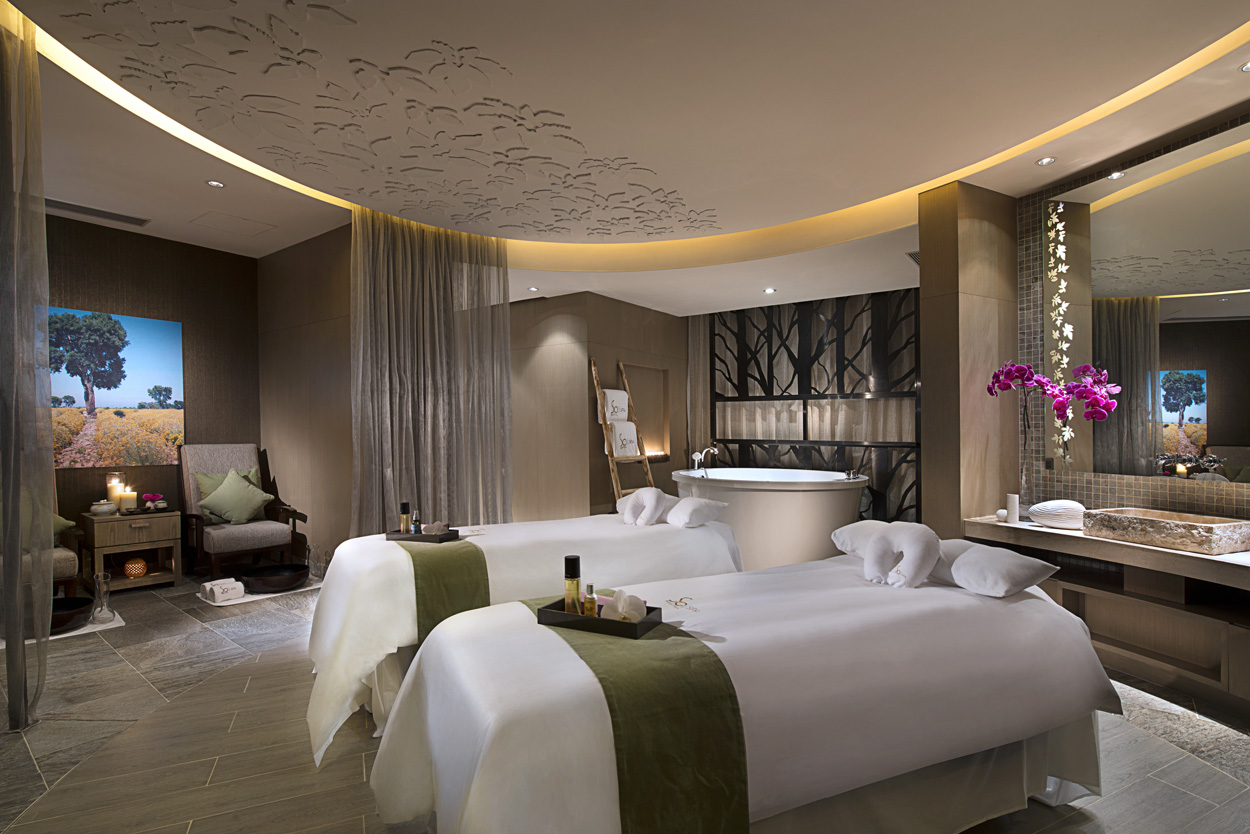 Vinotherapy at Sofitel Macau At Ponte 16 
Even the spa treatments at Sofitel Macau At Ponte 16 are inspired by the heartwarming festive season. Go for a rewarding treat after a challenging year and choose the 90-minute Vinotherapy package. It includes a red wine rejuvenation body wrap that uses grape seeds, skins and stems to rejuvenate your body. Red grapes are rich in antioxidants that help slow down aging, spur new cell growth and firm up the skin. It's followed by a relaxing aromatherapy massage to pamper your body and calm your mind. The special package is valid until January 5, 2020, and is priced at MOP $888. For some extra pampering, because it's the busy holiday season, enjoy a 25% discount on any add-on facial treatment. That's a great deal and shouldn't be missed!
Sofitel Macau At Ponte 16 Rua do Visconde Paço de Arcos, Macau, +853 8861 7801, www.sofitelmacau.com
Tags