October kicks off with wonderful celebrations! From the traditional Mid-Autumn Festival to fireworks lighting up the skies on National Day, there's a lot of things worth attending with the little ones! Why not have a group staycation with your fellow mommy and daddy friends, gather the kids, and head to The St. Regis Macao, Cotai Strip? Read on and find out all the fun family-friendly events in Macau to attend this October!
(See featured image above)
The Macao Light Festival 2020 is bringing light installations, interactive games and projection mapping shows, accompanied by music, to brighten the city every night between September 26 and October 31, 2020.
Among the highlights of the festival are the projection mapping shows, with projections at heritage buildings in Tap Seac Square featuring as one of the main spots this year. The shows will also "paint" once again the façades of the Macau Yat Yuen Canidrome, formerly a dog racing track; and the Cozinha Pinocchio restaurant at Largo dos Bombeiros in Taipa Village, along with two other new sites on this edition, namely the China Products Company building in Hong Kung Temple Square and the Wong Ieng Kuan Library in Areia Preta Urban Park.
In addition to video mapping shows, different spots along the Nam Van Lake Nautical Centre, Anim'Arte NAM VAN, the Leisure Area at Rua do General Ivens Ferraz in Fai Chi Kei, Taipa Village, and several other locations in the different parishes of the city, are among the 12 sites forming the network of routes for this year's festival, featuring light installations and interactive games. Along the routes are spots to take selfies and check in on social media.
When: Every day, 7:00pm–10:00pm, September 26–October 31, 2020
Where: Tap Seac Square, Avenida do Conselheiro Ferreira de Almeida, Macau, Spots around Taipa Village and Anim'Arte Nam Van, 744B Avenida Panorâmica do Lago Nam Van, Macau
How much: Free admission
For more information, call +853 2833 3000 or check their website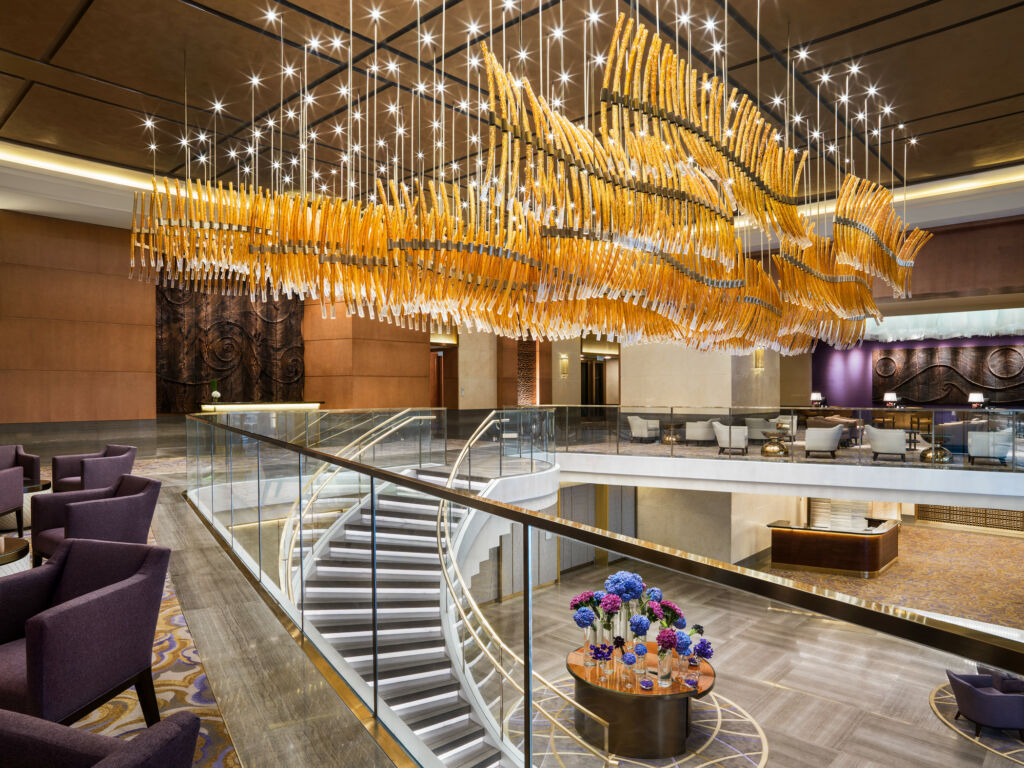 Families are invited to create special memories at The St. Regis Macao, Cotai Strip with "The Ultimate Family Staycation at St. Regis" package that includes a special two-hour "Experience Macao" outing escorted by their own dedicated St. Regis Butler. In addition to a one-night stay in a stylish deluxe room with breakfast for two adults and two children and complimentary room upgrade to the next category, The Ultimate Family Staycation at St. Regis package comes with a selection of family-friendly inclusions, including themed welcome and turndown amenities for children, family-oriented activities including the St. Regis Reading Journey that offers a selection of special stories and books especially curated for children to allow precious family moments.
The Ultimate Family Staycation at St. Regis is available now until December 30, 2020 and includes accommodation in a Deluxe Room for two adults and two children (aged 12 or below), breakfast for two adults and two children, a two-hour exclusive "Experience Macao" with a dedicated St. Regis Butler, family-themed welcome amenity of a personalized message card and name badge for children (aged 12 or below), family-themed turndown amenities, family-themed keepsakes, a St. Regis Reading Journey Experience, guaranteed room upgrade to the next category (for all reservations at a Deluxe Room), plus 30% off admission to teamlab SuperNature Macao adult ticket or child ticket for four and flexible cancellation policy, with guests able to cancel bookings up to 96 hours before scheduled check-in without penalty.
When: Booking period – Now till December 30, 2020
Stay period – Now till January 3, 2021
Where: The St. Regis Macao, Cotai Strip, Estrada Do Istmo, S/N, Cotai
How much: Starting from HKD $1,888 per night
*5% government tax will be exempted until October 31, 2020
For bookings, check their website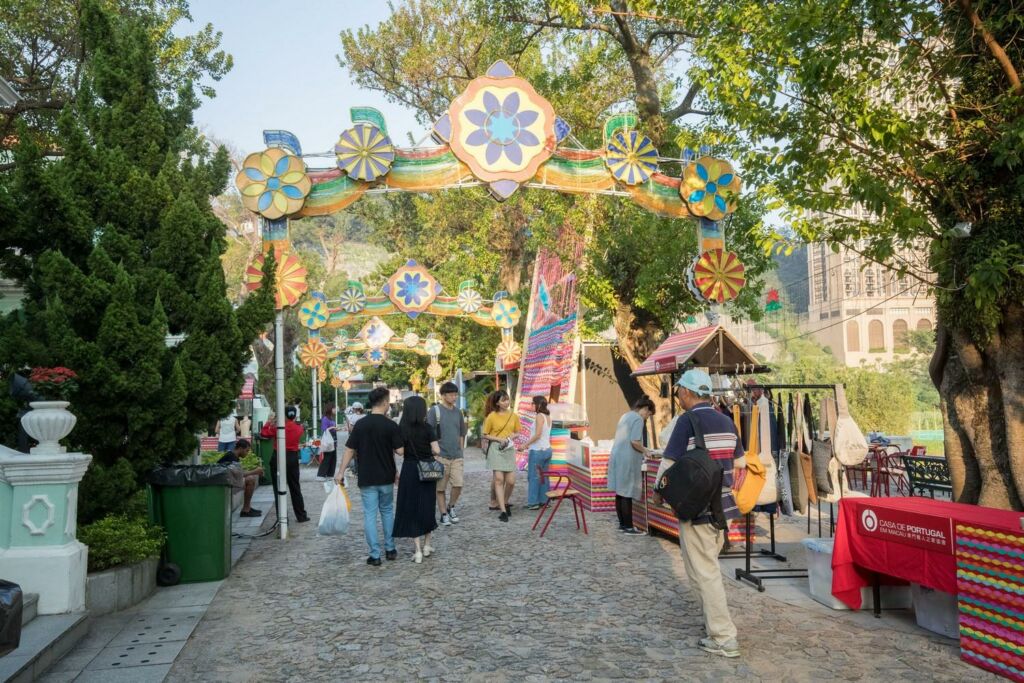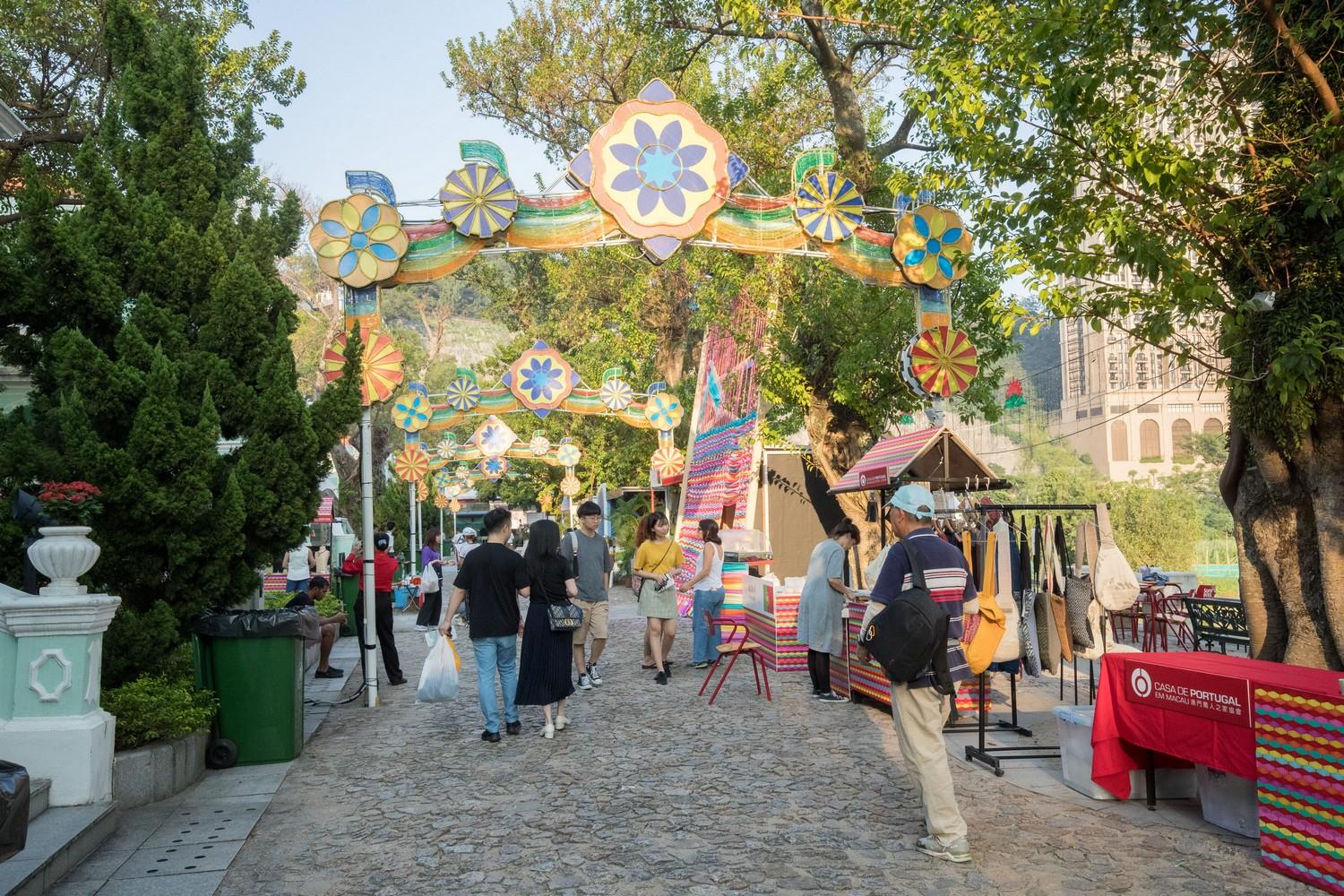 The program of this edition of the festival is as diverse as its previous installments. Different booths by Portuguese-speaking communities from ten countries or regions, namely Angola, Brazil, Cape Verde, Guinea-Bissau, Goa, Daman and Diu, Mozambique, Portugal, São Tomé and Príncipe, East Timor, and the Macanese community, will be set up, introducing their countries or regions' traditional music, geography, arts and crafts, customs, literature, tourist information, and gastronomy. João Gomes and Band, Gabriel, Inova Band, Groove Ensemble 2 Band, 80&Tal Band, Francois & Rita, Fado and Portuguese Popular Music Group, and Fabrizio Croce are some of the bands performing this year.r.
On each day of the festival, local Portuguese-speaking artists will perform different styles of music and dance on the main stage of the festival and soft music on the stage installed in Carmo Square. In addition, the Festival temporary restaurant will serve Portuguese dishes at lunch and dinner time, namely typical Portuguese grilled food and specialties of the various participating Portuguese-speaking countries and regions. There will also be a kiosk installed in the venue serving typical Portuguese snacks and drinks. Furthermore, visitors of all ages can participate in traditional Portuguese games, including wooden ski run, rope pulling, and others which will be held at Carmo Square on Saturday and Sunday afternoon. This year, local company smallWORLD Experience is organizing a Lusofonia afterparty, Partyfonia. Taking place in Afrikana bar–Macau Fisherman's Wharf–it's expected to bring everyone down to the dance floor till late since the festival usually packs up early. Put on your dancing shoes and join friends and family to dance to the music of kizomba, samba, pimba, and all the great Lusofonia sounds!
When: Lusofonia – October 16–18, 2020
Partyfonia – 10:00pm–4:00am, Friday, October 16, 2020
Where: Lusofonia – Taipa Houses-Museum and Carmo area, Avenida da Praia, Carmo, Taipa
Partyfonia – Afrikana bar, Fisherman's Wharf, Avenida da Amizade e Avenida Dr. Sun Yat-Sen, Macau
How much: Free admission
For more information, check this website and for the full program, check here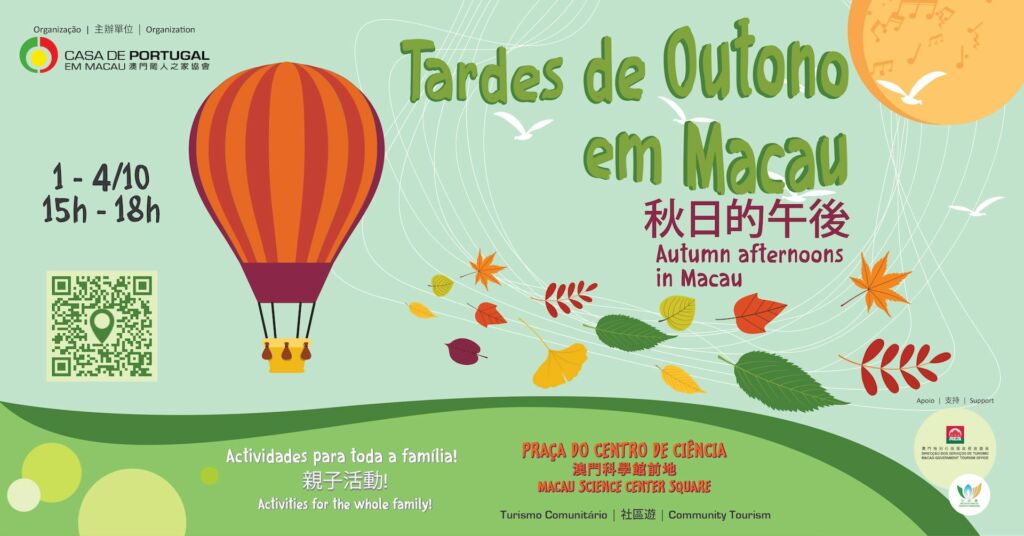 Promoted by Casa de Portugal, 2020 marks Autumn Afternoons in Macau's fourth edition. Featuring local artists performing all sorts of shows, this is a great event to attend with kids! Amongst various games for the little ones–and grown-ups–there's foosball and more.
There will also be music concerts by artists performing lusophone and Portuguese music that include international hits, but also children's songs as well as some original themes. Join this activity on the first days of October, thus celebrating the joys of Autumn with the ones you love most.
When: 3:00pm–6:00pm, Thursday–Sunday, October 1–4, 2020
Where: Macao Science Center, Avenida Dr. Sun Yat-sen, NAPE, Macau
How much: Free admission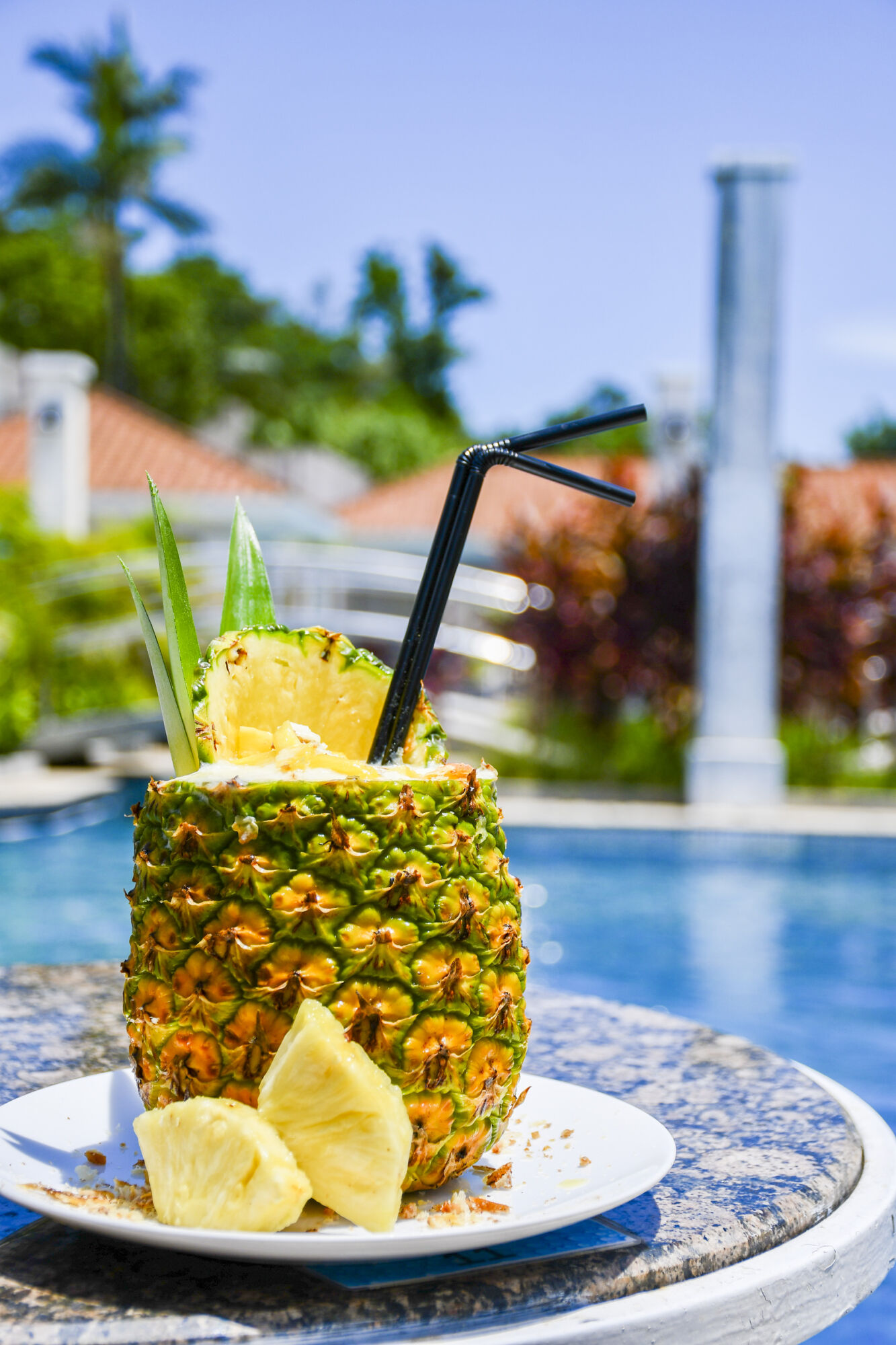 Autumn is a blissful season as it lets people appreciate "Boa Vida", the good things in life! Grand Lapa, Macau has just launched its autumn campaign for Macau residents to celebrate this new season and enjoy its good food, good drinks, and togetherness! On top of its signature semi-buffet lunch and seafood buffet dinner, Café Bela Vista added a new theme for its afternoon tea with cakes decorated with gold leaf and flavored with lavender. To make everyone fall in love with the signature cakes, from now on Café Bela Vista also offers the Coffee, Tea & Cake Combo only at MOP $68!
Grand Coloane Resort has launched its autumn campaign with big surprises! Macau residents can get a free hotel stay when they book an outdoor spa treatment for two! Other staycation options include a combination of room and BBQ, but also room plus dinner for two. There's also an exciting pineapple treasure hunt to take part in with guests standing to win surprise gifts including a deluxe box of mooncakes! All hotel guests also get the chance to hunt for the golden pineapple gift cards in the rooms and win prizes including a deluxe mooncake gift box, free pool passes, a dim sum basket, pineapple cocktails, and much more. While the resort still continues its one of a kind Friday Island Seafood BBQ and Saturday Night Pork Spit Roast, it also launched promotions like the Messy Smoothies, Golden Pineapple Cocktails, Frozen Coronarita, and The Island Yardie as its new autumn offers. For those who love to enjoy life in nature, Grand Coloane Resort is definitely the best pick this fall!
When: September 1–October 31, 2020
Where: Grand Lapa, Macau, 956-1110 Avenida da Amizade, Macau and Grand Coloane Resort, 1918 Estrada de Hac Sá, Coloane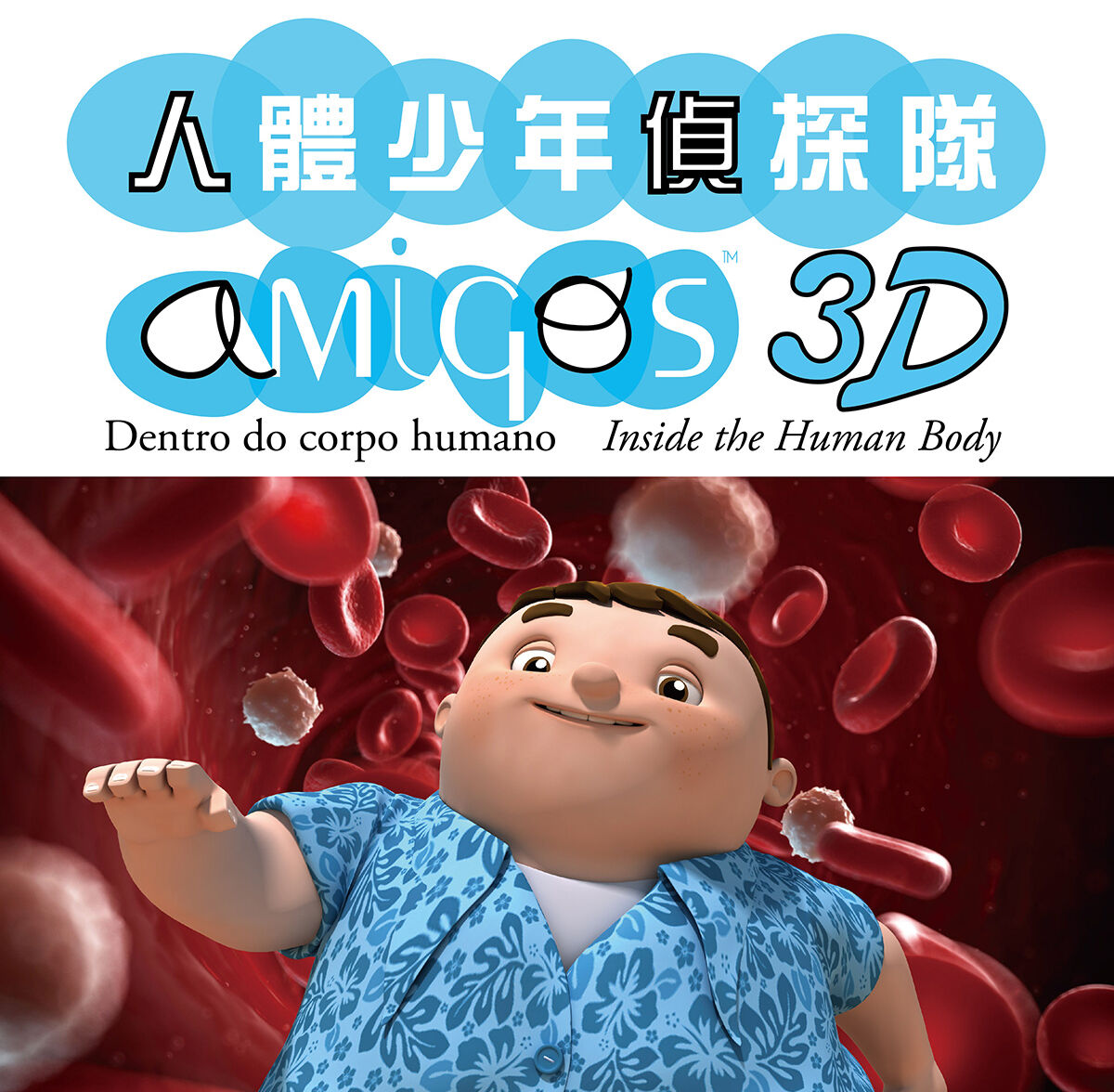 Amigos – Inside the Human Body 3D is a dome show targeting kids and their parents, crafted to teach the little ones about the human body through a fun and interactive way! Three children and a dog: Steven, Teresa, Alex, and Cookies. After a mysterious meeting that will unite them forever and with the help of a wonderful invention, "The Virtual Reality Room", they will learn firsthand about the incredible machine: the human body.
They learn from the inside how the sense of sight works, about the brain, how our body is fed by oxygen, about the heart's mechanism, and our digestive system. They will also have to help the body to fight off an invader, Viron, who will try to provoke bad illnesses and finish them off as well. It's in Cantonese, Mandarin, and English.
When: 12:00pm, 3:00pm and 5:00pm, October 1–3, 5 and 7, 9–14, 16–21, 23–28 and 30, 2020
Where: Macao Science Center, Avenida Dr. Sun Yat-Sen, NAPE, Macau
How much: MOP $60 per person
Discount ticket – MOP $20 per person
For more information, check their website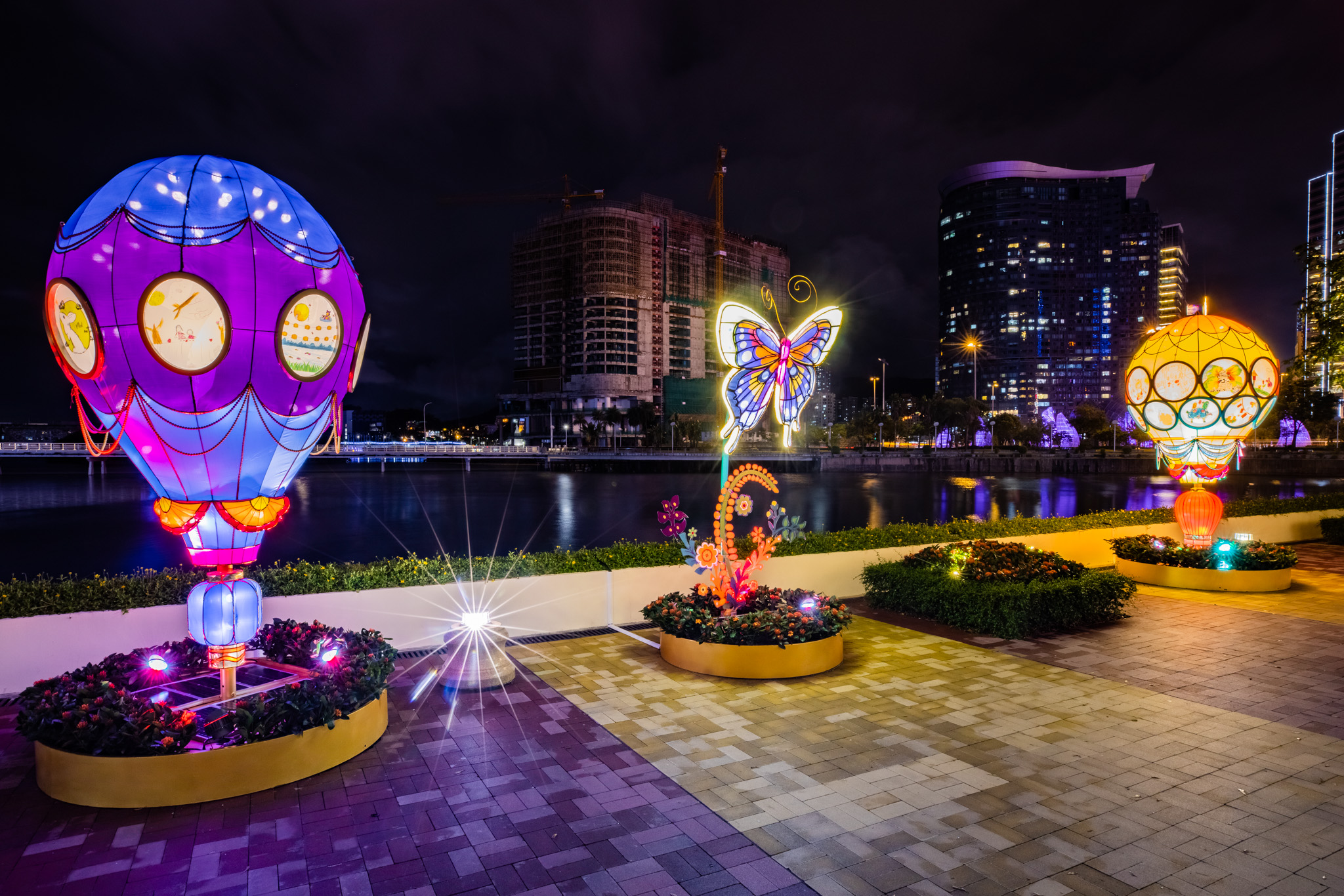 The fifth edition of the Macau International Lantern Festival takes on an even more meaningful for locals and visitors alike as it offers everyone the opportunity to celebrate two momentous holidays together–National Day and Mid-Autumn Festival. Renowned Macanese architect and artist, Carlos Marreiros, has created more than 20 monumental art installations themed as "Tomorrow Will be Better" and "Happy Together" to light up the skies of Macau all throughout the month of October.
On the Waterfront Promenade of One Central Macau, there are six giant luminous lantern sculptures, entitled "Happy Together: Macau Lights Up in Joy and Hope", crafted in the shapes of vintage toys to evoke a heartwarming sense of nostalgia. Lanterns such as the "Happy Clown Toy", "Robot Darling", "Childhood Soldier of Fortune", and "Love Galo" are reinterpreting classic toys and transforming the Waterfront Promenade into a lively children's playground. These lantern sculptures not only serve as a reminder of joyful childhood dreams but also symbolize a bright future that everyone can heartily look forward to.
Drawing inspiration from the "Wynn Butterfly Story" lantern display at the Lakeside Promenade by Wynn Macau, Café Esplanada and Buns & Bubbles is pleased to present special "Butterfly Story" delicacies that feature colorful butterflies and hot air balloons for locals and visitors to enjoy throughout the Lantern Festival.
When: October 1–31, 2020
Where: Macau International Lantern Festival – Waterfront Promenade of One Central Macau, Avenida de Sagres, NAPE, Macau and Lakeside Promenade of Wynn Macau, Rua Cidade de Sintra, Macau
Themed afternoon tea – Café Esplanada, Wynn Macau, Rua Cidade de Sintra, Macau
How much: Free admission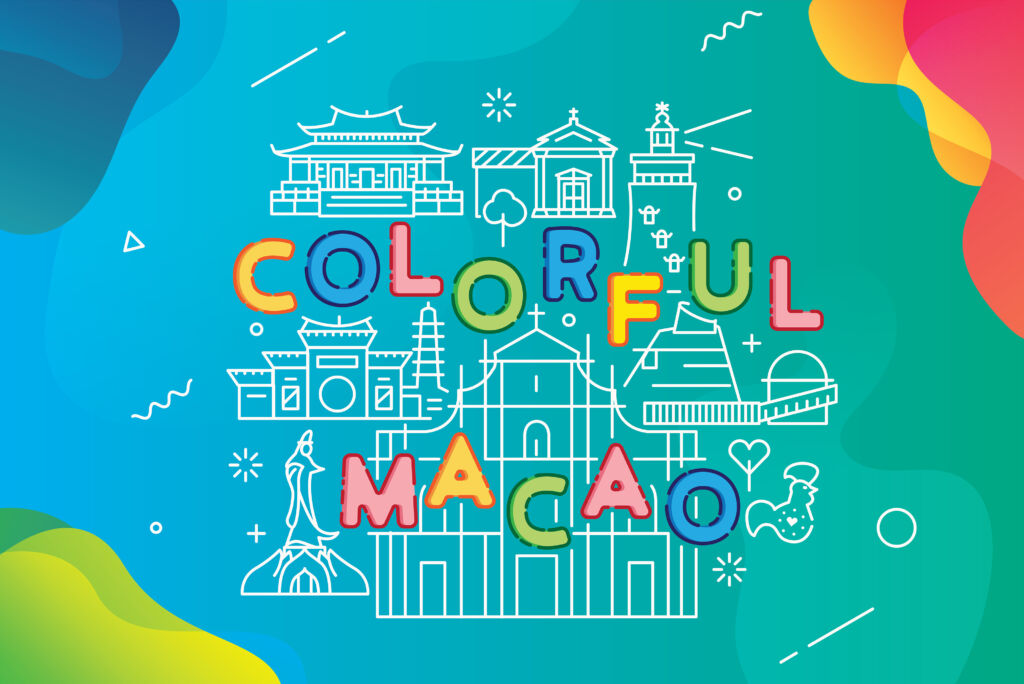 Sheraton Grand Macao, Cotai Strip is inviting travelers to create long-lasting memories in Macau with their Colorful Macao Package that includes a hotel stay, breakfast, and "kids stay, play and eat for free" inclusions starting from HKD $838++ per night, part of Marriott Sensational Staycations on offer at Sheraton hotels across the Greater Bay area.
The Colorful Macao Package offers a one-night stay in a spacious Deluxe room with breakfast for two adults and two kids, complimentary room upgrade, as well as a range of additional benefits including 30% off dining and free entry to the Eiffel Tower at The Parisian Macao. As part of the package, guests are encouraged to embrace the hidden beauty of Macau through their "Colorful Macao Moments" of recommended landmarks that celebrate Macau's rich cultural heritage, perfect for that holiday-inspired shot for sharing with family and friends. To enhance the travel experience, guests can access discounted hire of a range of traditional Chinese and Portuguese costumes to create a truly memorable holiday snap.
When: From now till December 23, 2020
Where: Sheraton Grand Macao, Cotai Strip, Estrada do Istmo. s/n, Cotai
How much: From HKD $838++ per night (5% government tax will be exempted until October 31, 2020)
For more information, check their website
The most secluded and green part of rapidly developing Macau is Coloane which still remains a beautiful getaway from the hustle and bustle of the city. Leafy hills, clear water, the sounds of nature, and diverse flora and fauna, it's no wonder Coloane is home to most of the hiking trails in town.
We hiked them all and came up with this comprehensive Coloane hiking trails guide, just for you. Round up your friends, put on your hiking shoes, pack some water, and start exploring one of these trails! Head up one of these walks and be amazed at all the greenery and sightseeing spots hidden away behind our beautiful mountains.

The Government Headquarters Open Day 2020 sessions are held this October. On these days, members of the public have the opportunity to visit the Protocol Palace of the Government Headquarters and part of its garden.
The Government Headquarters, on Avenida da Praia Grande, comprises four buildings: the Protocol Palace; the front block and the rear block of the Government Headquarters Administrative Building; the adjoining Government Head Office Auxiliary Bureau Building; and a garden. The Protocol Palace – including the Multi-purpose Room, the Lotus Room, the Grand Hall on the upper floor, the Green Hall, the Yellow Hall and the Blue Hall – and part of the garden will be open to members of the public during the two days.
During the Open Day sessions, members of the public will have the opportunity not only to appreciate furnishings and decorative accessories at the Government Headquarters buildings.
When: 17–18 October, 2020
Where: Macau Government Headquarters, Sede do Governo da RAEM, Avenida da Praia Grande, Macau
How much: Free admission
For more information, check this website
Tags