Being a foodie in Macau means having new experiences with food and this month is no different. There is something for every foodie in Macau and July is no different from Belgian specialties, a summer durian festival, a vegetarian pop-up at Vida Rica Bar and many more experiences! Here are the tasty things going on in Macau this month for you to schedule on your calendar with all your foodie buddies.
(See featured image above)
The delicious flavors of Belgian cuisine returns to Palms Café and Bar this summer with a special Belgian menu, featuring authentic Belgian comfort dishes and craft beers every evening from July to September. The best thing to do in summer is to grab a refreshing beer and a pot of mussels! The "Belgian Nights are back" menu showcases juicy mussel pots with New Zealand green lipped or Northern sea blue mussels, served in à la marinière (Belgian beer), à la crème (butter), à la jardinere (vegetables and white wine), or à la tintin in the Congo (butter curry).
Meat lovers can enjoy hearty meals like beef carbonnade and whole braised pork knuckle served with red cabbage and shredded apple. To complement the delicious Belgian fare, diners are being offered a range of beers imported from Belgium, including Leffe, Hoegaarden and La Chouffe, or even beer-inspired cocktails like the Flemish Passion and Orange Waffle. Those with a sweet tooth can indulge in the classic Brussels waffles with crème chantilly, dark and milk Belgian chocolate sauce and bourbon with vanilla ice cream topping.
When: 6:00pm–11:00pm, July 1–September 30, 2019
Where: Palms Café and Bar, Sheraton Grand Macao Hotel, Cotai Central, Estrada do Istmo, S/N, Cotai
How much: A la carte menu – MOP $178 for a beer and 0.5 kg mussels combo in a flavor of their choice
For reservations or more information, call +853 8113 1200 or email [email protected]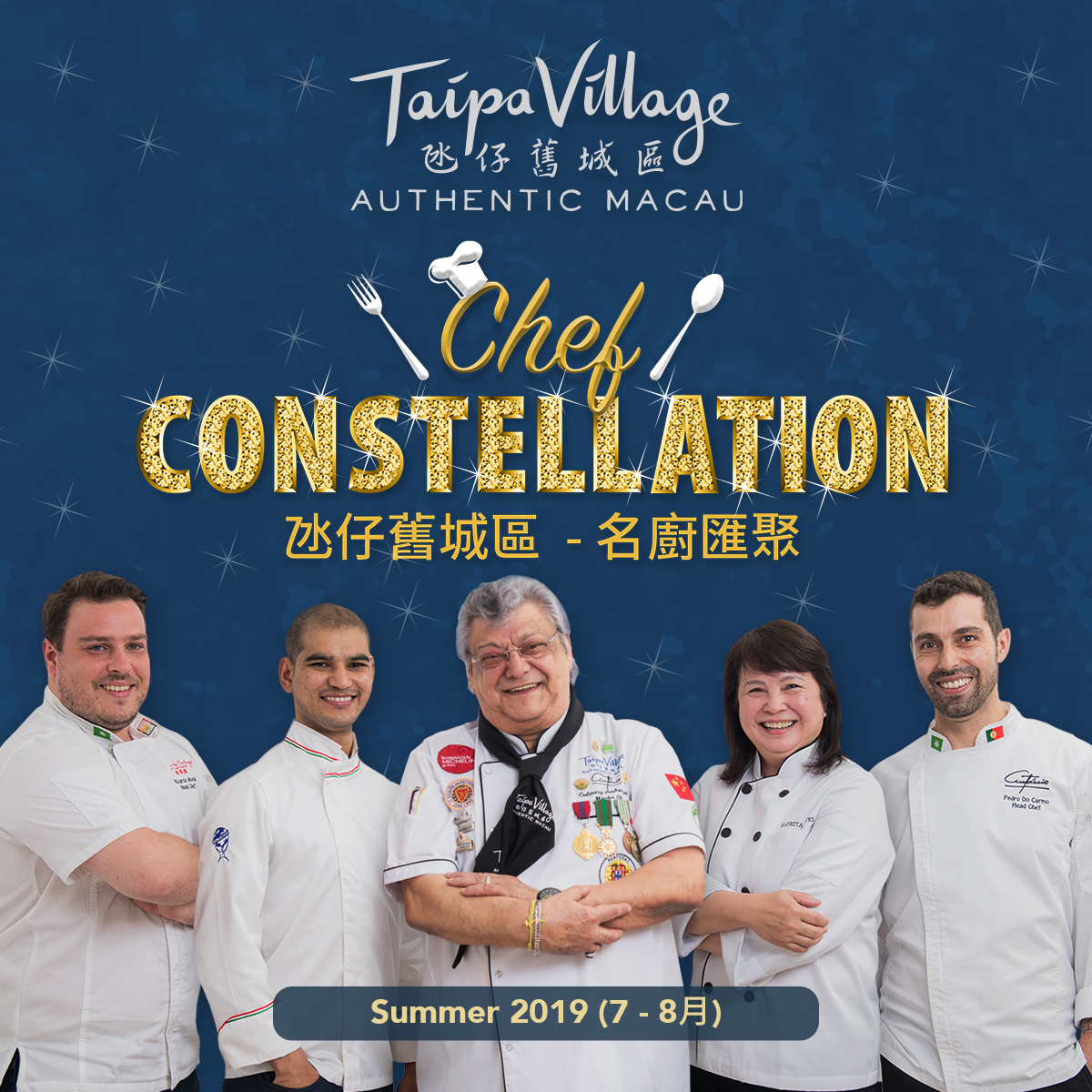 Taipa Village presents you a gastronomic feast and journey from the following restaurants, along with exclusive cooking experiences that can't be missed! Chefs António Coelho and Jonathan Dominguez are conducting two full months of cooking classes for all who are curious and interested to learn. Find out how to make traditional bacalhau à brás, an Italian lasagna or Macanese dishes and have a ball with friends or family.
The thriving dining scene of this epicurean paradise is also collectively contributed by the dedicated efforts of our celebrated chefs who strive to deliver authenticity in the essence of their culinary offerings, acting as the souls and spirits of their represented restaurants in conveying favorable twists to customers' dining experience. From gourmands, diners, food lovers to the general public, it would benefit everyone to learn more about these celebrated chefs in Taipa Village and be inspired by their cooking philosophy.
When: July 1–August 31, 2019
Where: António,  Bella Taipa and Taipa Village
How much: António's classes – MOP $500 per person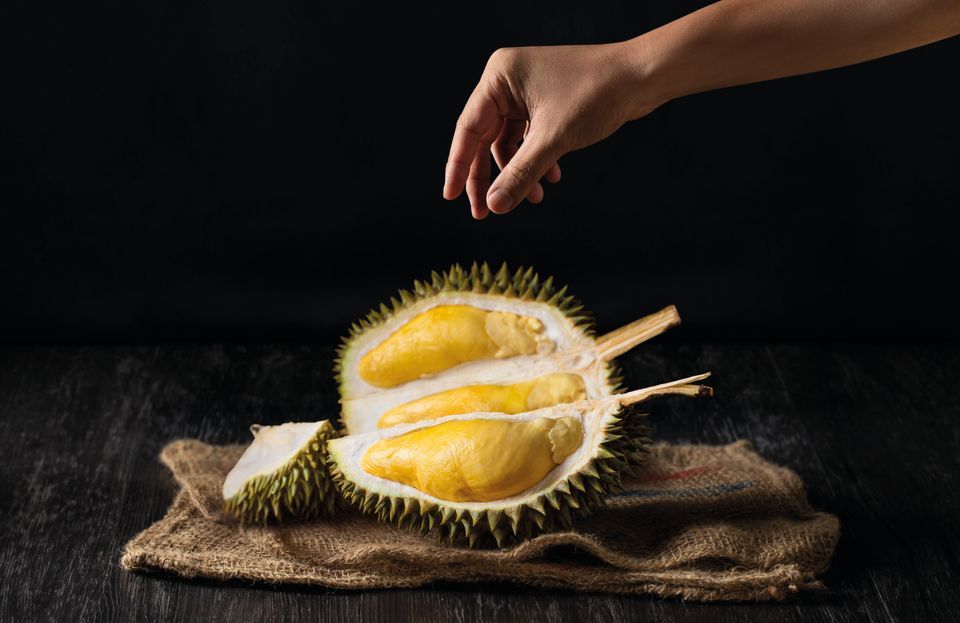 Don't miss this all-you-can-eat extravaganza for true durian connoisseurs! Savor six highly sought-after Malaysian durians under the stars. The D24 "Sultan" is pleasingly sweet with a nutty richness; the D168 "Mas Hajah Hasmah" is a well-balanced durian with a bittersweet taste; the D175 "Red Prawn" is strong, bold and succulent; while the D163 "Hor Lor" is velvety smooth. And of course we have the wildly popular D197 "Musang King" along with the extremely rich "XO", named for the hint of alcohol in its aftertaste. Cooling welcome drinks, an array of tropical fruits and delicious snacks are also to be enjoyed at the buffet.
When: July 6, 7, 13 and 14, 2019
Where: Oasis, 2/F, Galaxy Macau, Estrada da Baía de Nossa Senhora da Esperança, Galaxy Macau, Cotai
How much: MOP $598 per person
For reservations and more information, call them at +853 8883 2221 or check the official website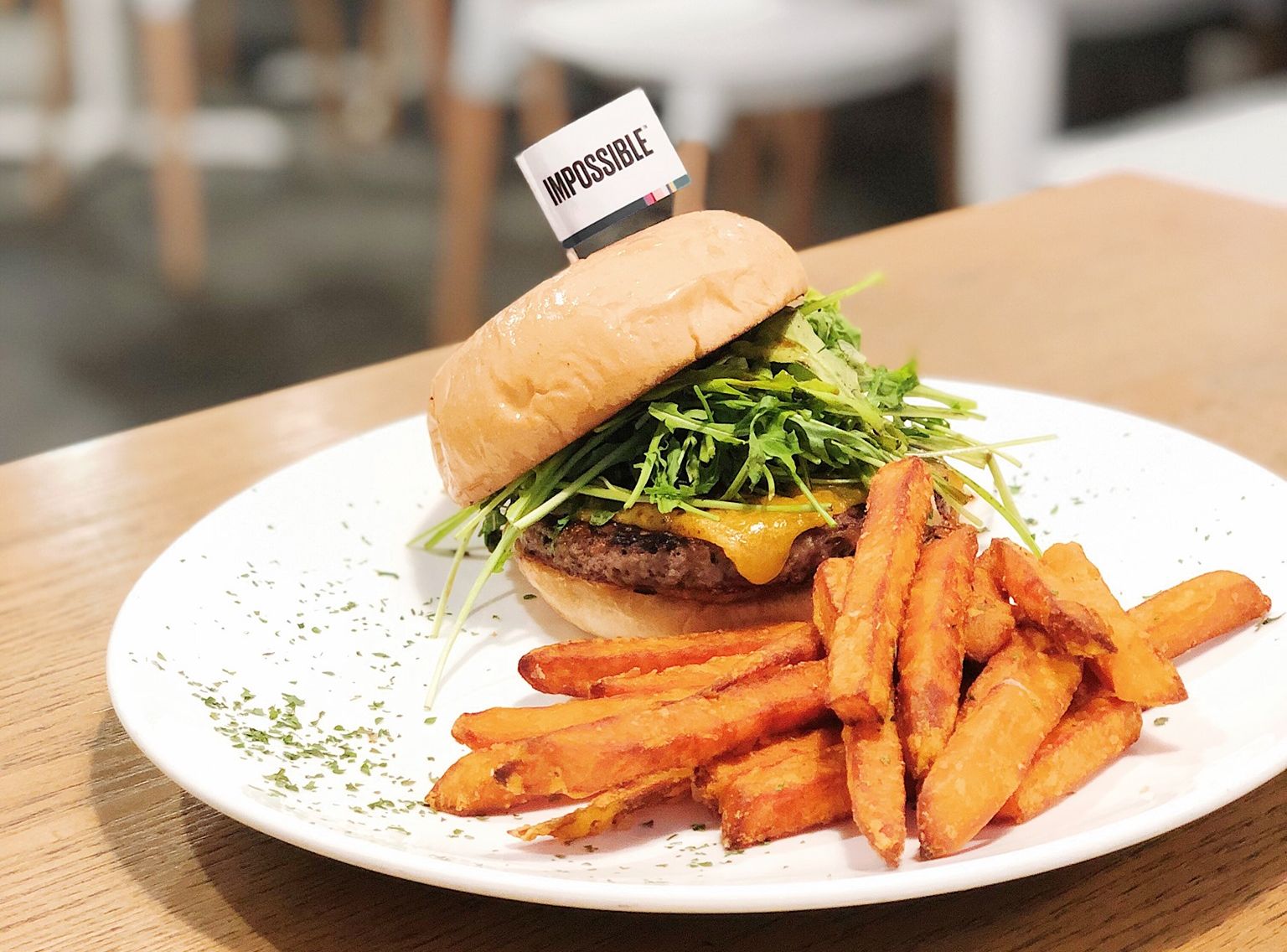 Moving towards a healthier and more sustainable menu, join them for a wholly indulgence with an Omnipork sandwich, Impossible burger and more plant-based savouries. This pop-up runs from July 8 to 14 at Lobby Lounge and steps up the vegetarian and no meat dishes game for people looking to eat healthier.
YEARS is an independent plant-based eatery and café from Hong Kong that serves vegetarian and vegan food. Their menu features an array of dishes inspired by different cuisines and aims to encourage more people to experience or even adopt a plant-based diet by serving food that is both gratifying and healthy.
When: July 8–14, 2019
Where: Lobby Lounge, Mandarin Oriental, Macau, 945 Avenida Dr. Sun Yat Sen, Nape, Macau
How much: Vegetarian MO express (12:00–6:00pm) – MOP $238
A la carte menu – starting from MOP $88
For reservations, call +853 8805 8938, send an [email protected] or check the event's Facebook page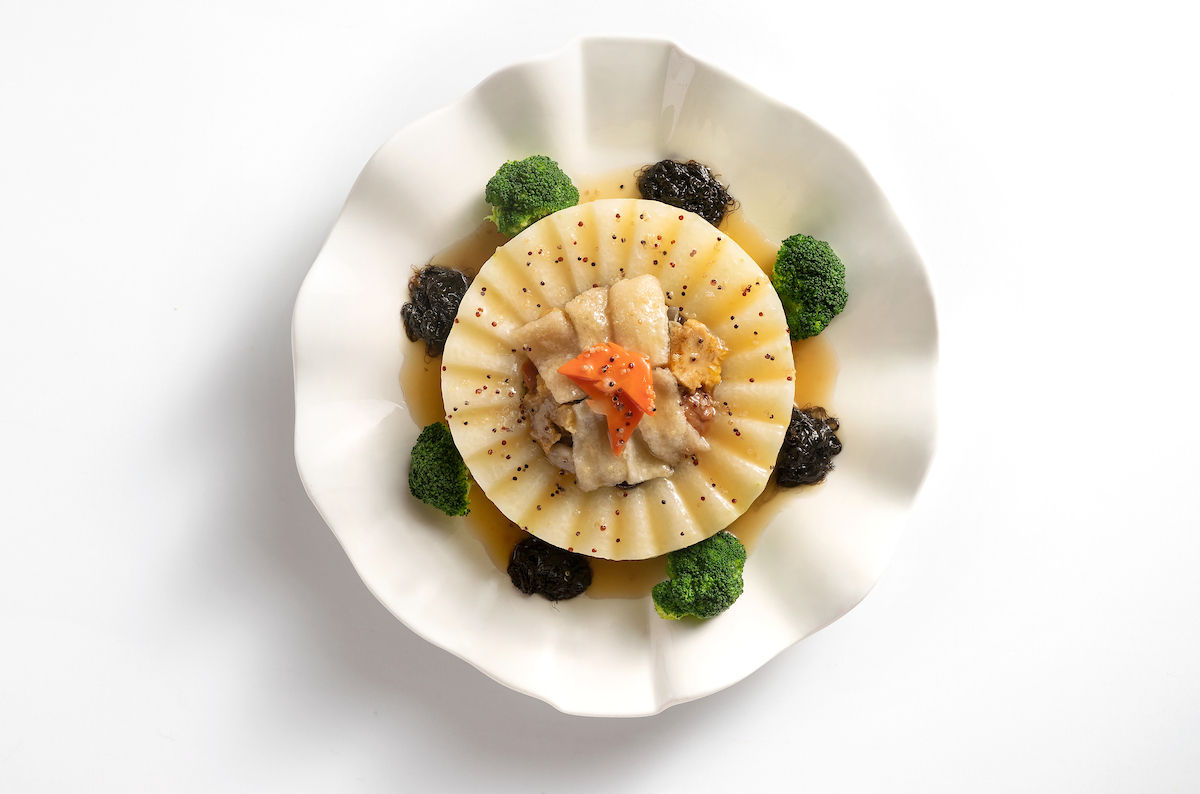 Following the successful return of its annual Eight Great Chinese Cuisines campaign, StarWorld Hotel Macau–an award-winning dining destination–will take food connoisseurs to explore a culinary journey of Authentic Dishes as part of its "Taste of Summer" promotions from July to August.
To bring to life the Authentic Dishes promotion, celebrated chefs from two-Michelin-starred restaurant Feng Wei Ju, innovative Shanghainese restaurant Jade de Jardin, award-winning Cantonese fine dining restaurant Laurel and the wildly popular Asian gourmet destination Sensations have come together to recreate authentic local delights from eight provinces in China. Crafted from exceptionally fresh ingredients and the finest local produce, these limited-time summer dishes will be available from July 1 to August 31.
When: July 1–August 31, 2019
Where: Various restaurants, StarWorld Hotel Macau, Avenida da Amizade, Macau
How much: Pricing depends on dish
For more information and reservations, check their website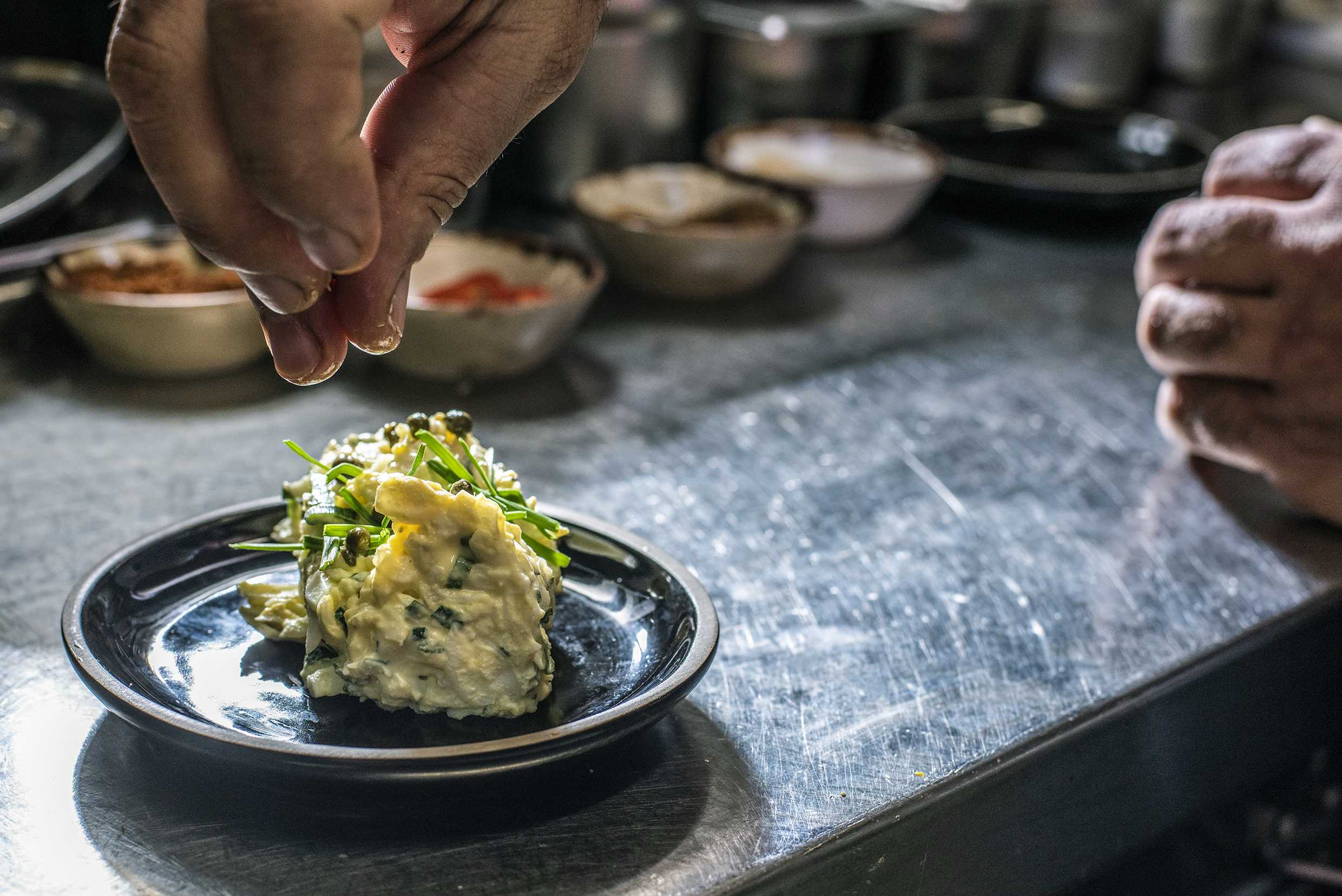 A block party presented by chef Aliran Samorai and mixologist Shauli Edelman from Tel Aviv. Hidden within the Imperial Hotel, the Imperial Craft cocktail bar is a creation of veteran bartenders of the city, to create a temple to the lost art of the cocktail. Guest chef Aliran Samorai and bartender Shauli Edelman will present a menu related to the heart of the city itself.
When: Wednesday–Saturday, 6:00pm–11:00pm, July 24–27, 2019
Where: Vida Rica Bar, Mandarin Oriental, Macau, 945 Avenida Dr. Sun Yat Sen, NAPE, Macau
For more info and bookings, call +853 8805 8928 or send an email to [email protected]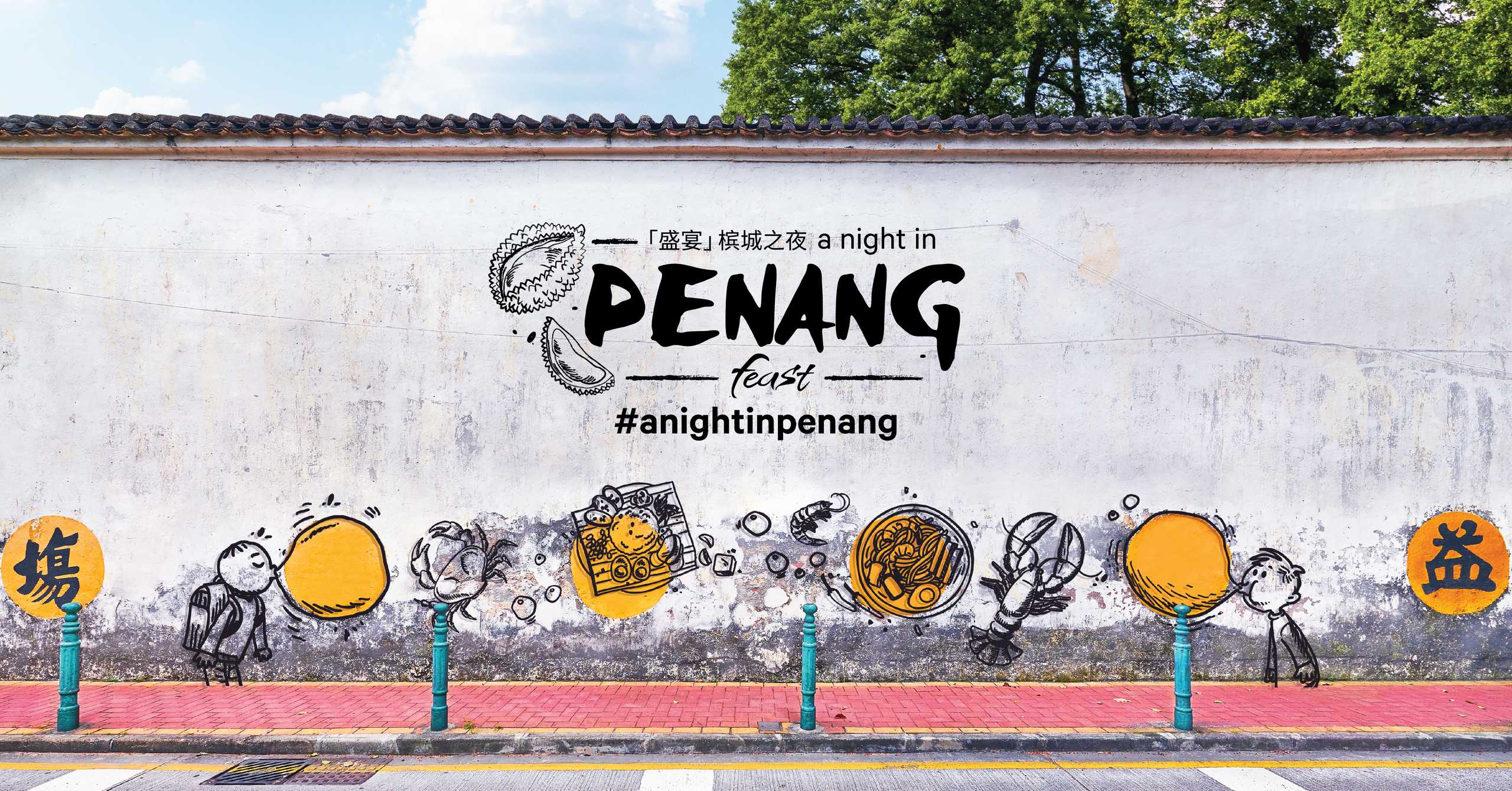 The intense flavors of Penang are coming to Feast International Buffet Restaurant at Sheraton Grand Macao Hotel, Cotai Central in this summer with a limited-time special 'A Night in Penang' menu, featuring a selection of authentic dishes prepared by the culinary team from Penang and a celebration of durian varieties including the famed Musang King.
'A Night in Penang' menu showcases the very best of Penang's culinary heritage, featuring signature dishes including asam laksa, Penang nasi kandar (Indian curry rice), Georgetown dim sum, satay, hokkien hae mee (prawn noodles), gurney drive rojak–a Penang interpretation of fruit salad and colorful nyonya desserts. Durian lovers will be able to indulge themselves with eight different durian varieties on offer at Feast outdoor 'durian farm' offering them all-you-can-eat, including the famed Musang King, succulent D24, bittersweet 'red prawn' D175, aromatic XO, silky sweet D13, golden sweet D101 and more.
When: 6:00pm–10:30pm, daily, July 12–August 11, 2019
Where: Feast, Level 1, Sheraton Grand Macao Hotel, Cotai Central, Estrada Do Istmo, Cotai
How much: Dinner buffet (Monday–Thursday) – MOP $438 per adult; (Friday–Sunday) – MOP $488 per adult; MOP $200 per child
All-you-can-eat durian – Add-on MOP $200 per adult; MOP $318 total per child
Extra MuSang King durian – MOP $258 per kilogram
Loyalty members enjoy special discounts on buffet prices, excluding extra order of MuSang King durian
For more information and bookings, call +853 8113 1200 or send an email to [email protected]
Share
Tags
Related Posts