There are plenty of wellness activities and offers in Macau that's waiting to be explored. It's important to take small steps towards a better lifestyle starting from holistic treatments to yoga, massage therapies, healthy diet options, and even a self-care journal. Whether you're planning an outing with family or friends, you'll find something rewarding at these locations. This August, we encourage you to relax, disconnect, and indulge in all these wellbeing promotions perfect to include in your wellness regime.
Shine Spa at Sheraton Grand Macao, Cotai Strip
(Featured image above)
Hardworking people are not unfamiliar with headaches and sore back after hours at the desk or physical work. This is why going for a spa is not only an indulgence but an investment in your weekly productivity. For all of us in need of an effective full-body massage and relaxation time, Shine Spa at Sheraton Grand Macao, Cotai Strip has prepared a special weekend package.
As a celebration of its recent reopening, the spa professionals crafted a limited-time weekend that will make those tight knots in a back disappear. The "Summer Specials" treatment features a 60-minute full-body massage with Elemental Herbology soothing lavender and patchouli oils and hot volcano stones, followed by a revitalizing facial mask that will leave all the fatigue and stress behind. Bright and rejuvenated face and rested body will be your number one asset for the next days to come! Book your "Summer Special" treatment now before it is no longer available. This package is available from now until August 31, 2020. It's priced at MOP $698 that includes a 60-minute Elemental Herbology signature massage and a complimentary Elemental Herbology nutrition infusion mask.
Shine Spa Level 3, Sheraton Grand Macao, Cotai Strip, Estrada do Istmo, Cotai, Macau, +853 8113 0222, www.sheratongrandmacao.com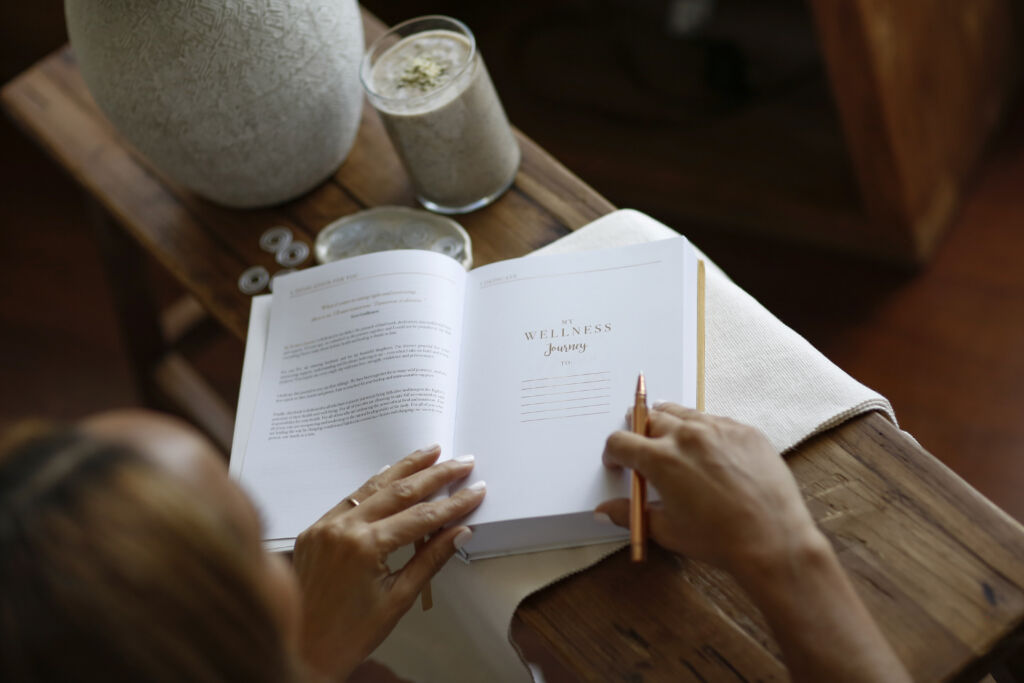 TRACK YOUR HEALTH AND WELLNESS GOALS WITH MY WELLNESS JOURNEY
We all desire a healthy lifestyle especially with the current pandemic scenario that continues to grip the world. Acknowledging the need to do so is the first step, having a comprehensive plan paves the way in achieving your actual wellbeing goals. Invest in My Wellness Journey by author Mariana de Oliveira Dias. She has been an influential figure when it comes to holistic wellness consulting and nutrition coaching practice. She conceived and designed the comprehensive six-month planner to support busy minds and bodies. How do you make permanent changes for the good? Begin your journey with this beautifully bound 568-page planner. It has a dedicated space for every element of a healthy lifestyle–from self-care journal to juice cleanse tracker–and is the very first of its kind. According to Mariana, "This journal helps you take those big goals and break them down into smaller, achievable steps."
My Wellness Journey is available in-store at Bookazine outlets in Hong Kong, Livraria Portuguesa Macau, and selected spas and boutique yoga studios. For more updates, visit her Facebook page and Instagram @wellnessbymod
My Wellness Journey marianadeoliveiradias.com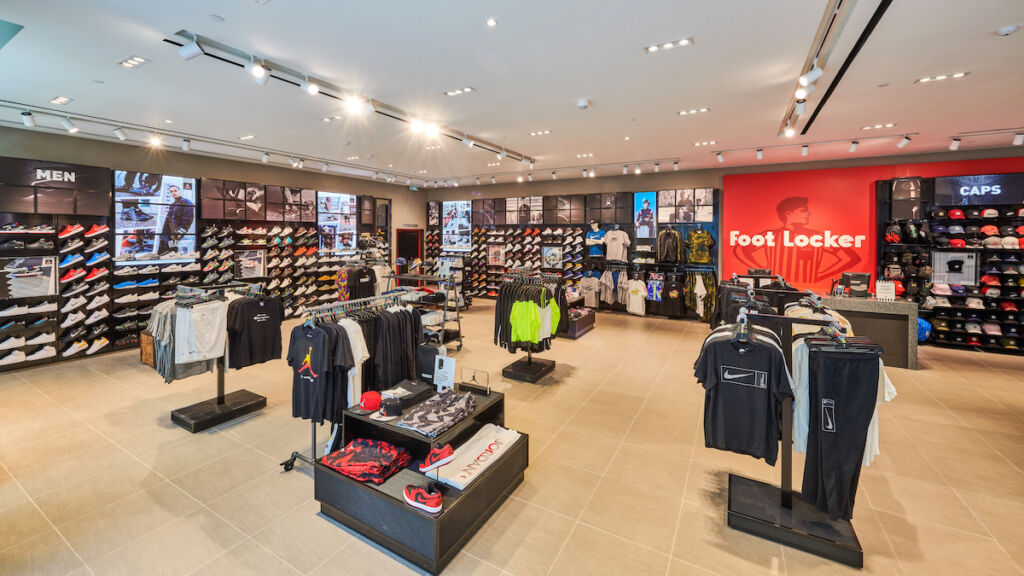 Foot Locker Opens First Store in Macau Celebrating Youth and Sneaker Culture
When it comes to fashion and fitness, Foot Locker delivers the finest quality. The athletic-lifestyle footwear, apparel, and accessories have now opened its first store in Shoppes at The Parisian Macao. The store combines premium products and elevated in-store presentations. Prepare to browse through impressive footwear and apparel collections from global brand partners, including Nike, Jordan, adidas, Puma, and Champion. The Macau store is special because it caters to a full-family shopping audience. A second store is set to open in Shoppes at Venetian soon so watch this space for more announcements!
Foot Locker The Parisian Macao, Estrada do Istmo, Lote 3, Cotai Strip, Macau, +853 2882 8833, www.parisianmacao.com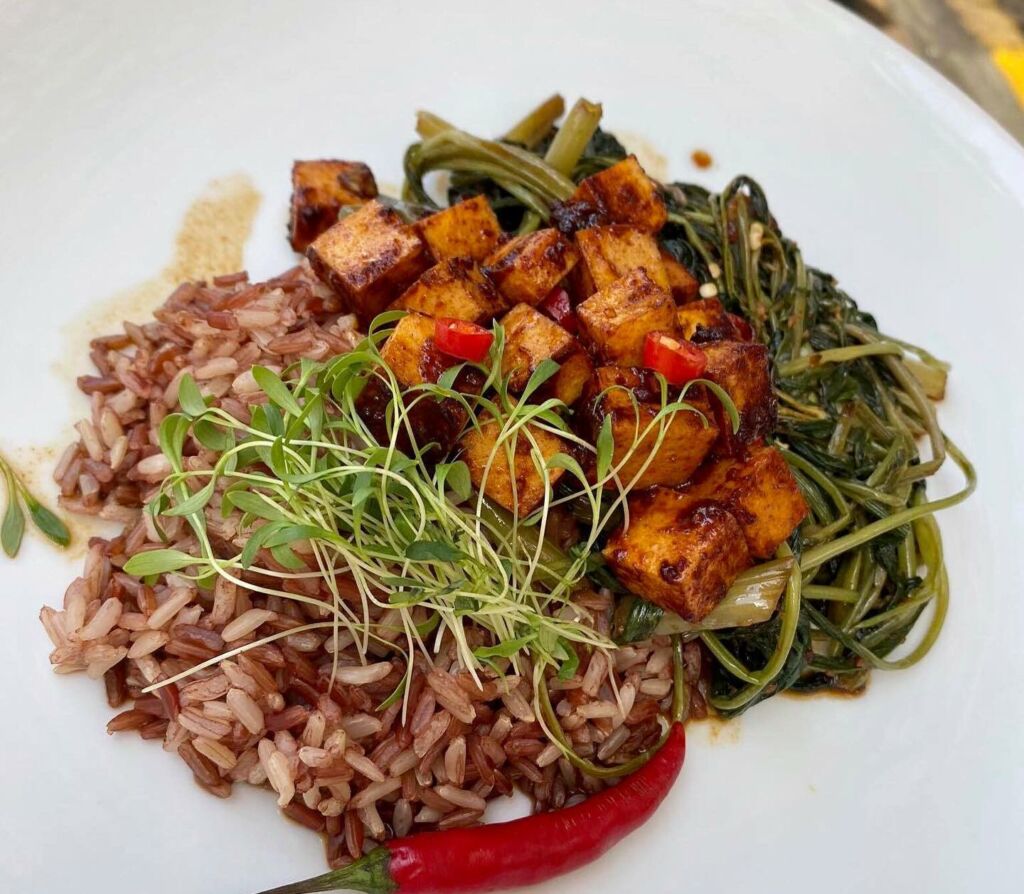 The Blissful Carrot Offers August Seasonal Menu
It's important to make healthy choices when it comes to food these days. One of the best places for discerning diners and conscious eaters is The Blissful Carrot. Quite an institution already when it comes to vegan, vegetarian, and plant-based food options, they are offering an amazing menu this month of August. The seasonal dishes incorporate summer flavors with special spices to get you going through the day. This is definitely the best way to power up your day. Head to the eatery located at the charming area of Taipa Village Macau. You can always trust The Blissful Carrot to deliver 100% healthy, yet tasty and definitely not boring food.
The Blissful Carrot 79 Rua Direita Carlos Eugenio, Taipa Village, +853 6298 8433, www.facebook.com/blissfulcarrot, www.instagram.com/theblissfulcarrot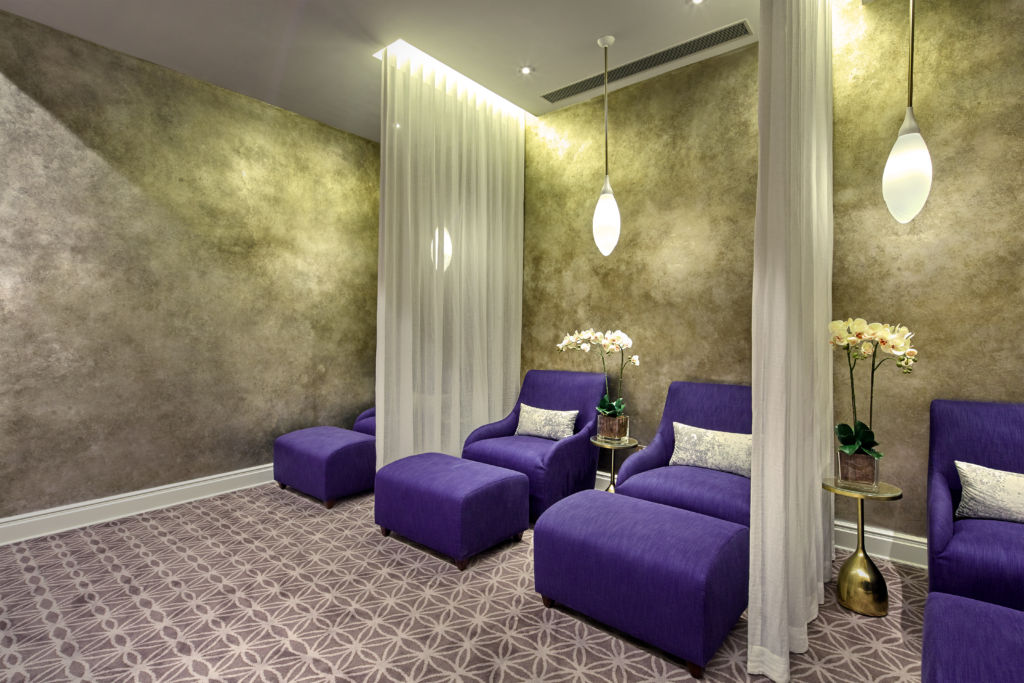 Summer Twice as Nice Spa Indulgence at The Parisian Macao
There's nothing we love more than rewarding spa deals and we've just discovered one of the best in the city. Sands Resorts Macao is offering special savings and discounts on recreation including treatments at two signature spas from July 1 to August 31, 2020. The "Summer Twice as Nice Spa Indulgence" allows guests to book any two treatments and receive the second at a 50% discount at Sands Resorts Macao's award-winning spas–Bodhi Spa at Conrad Macao Cotai Strip and Le SPA'tique at The Parisian Macao. The two spas offer relaxing and elegant surroundings, a wide variety of traditional, cutting-edge, and celebrity treatments, utilizing the world's finest skincare products, alongside hair salons and retail boutiques.
For more information, check their website
Le SPA'tique at The Parisian Macao Level 6, The Parisian Macao, Estrada do Istmo, Lote 3 Cotai, +853 8111 1221, www.parisianmacao.com
Bodhi Spa Level 3, Conrad Macao, Estrada do Istmo. s/n, Cotai Strip, Macau, +853 8113 6188, conradhotels3.hilton.com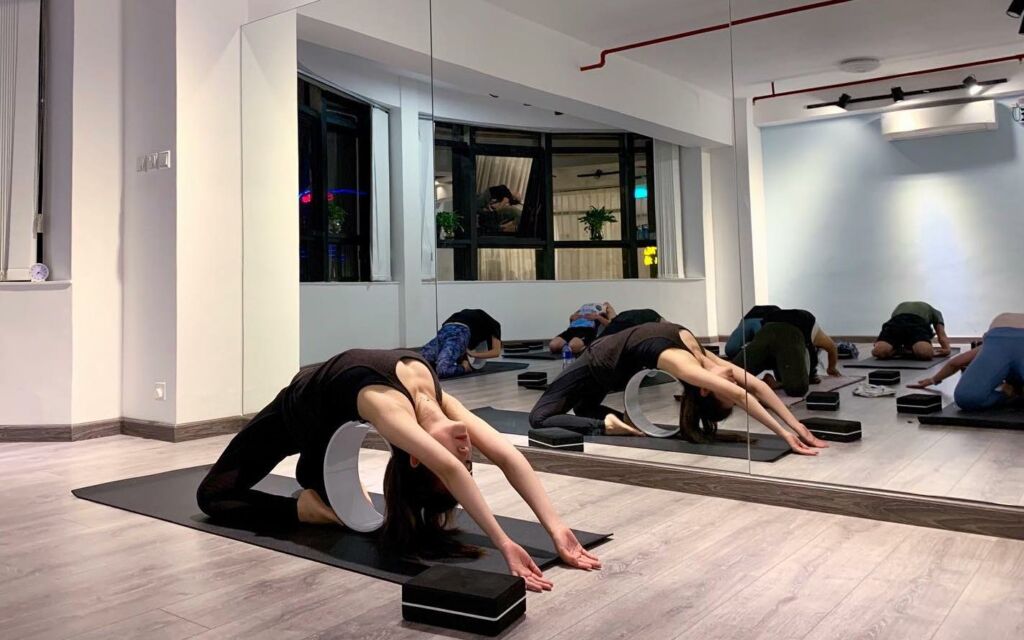 J&R Yoga Macau Encourages Self-Care
Yoga has been referred to as a complete self-care activity. It allows a balance of mind and body instigating a sense of calmness in our lives. J&R Yoga Macau is not only for professional yoga lovers to exercise, but open to all the public. They place a high value on both physical and mental well-being promoting a healthy body and a positive mood. This yoga studio aims for greater awareness. If you trawl through their social media, you'll even find simple stretching exercises to follow. Change up your workout this month and check them out. Relax your body, soothe your emotions, and join in their exercises to improve your immunity.
J&R Yoga Macau +853 6650 0709, www.facebook.com/jryogamacao
Also read: Best Places for Yoga in Macau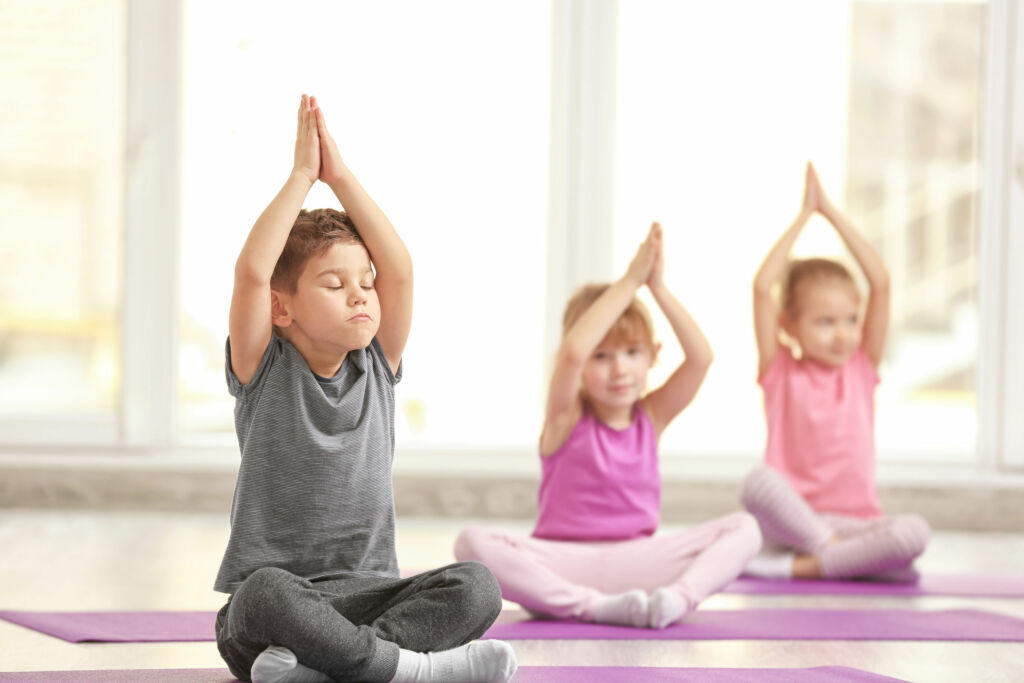 WELLNESS FOR THE WHOLE FAMILY AT GRAND LAPA, MACAU
There's something for the whole family at Grand Lapa, Macau. We love that they have included the children in their wellness programs offering something truly unique this summer. It allows young ones to learn about cooking, yoga, dance, and painting. The resort also introduces private swimming lessons this year. Children will certainly love this while learning new skills, and parents can enjoy a moment by the pool or even having a massage. There's also an outdoor spa experience worth trying if you're looking for a relaxing moment with a summer breeze. If you want to have a relaxed summer, the garden outdoor spa experience is ready for all guests, fresh young coconut will be served after treatment. It's available from now until August 31, 2020. The Summer Wellness Program is priced from MOP $180 per child. The Resort Garden Outdoor SPA Experience is priced from MOP $400 per person.
Grand Lapa, Macau Avenida de Amizade, Macau, +853 2856 7888, www.grandlapa.com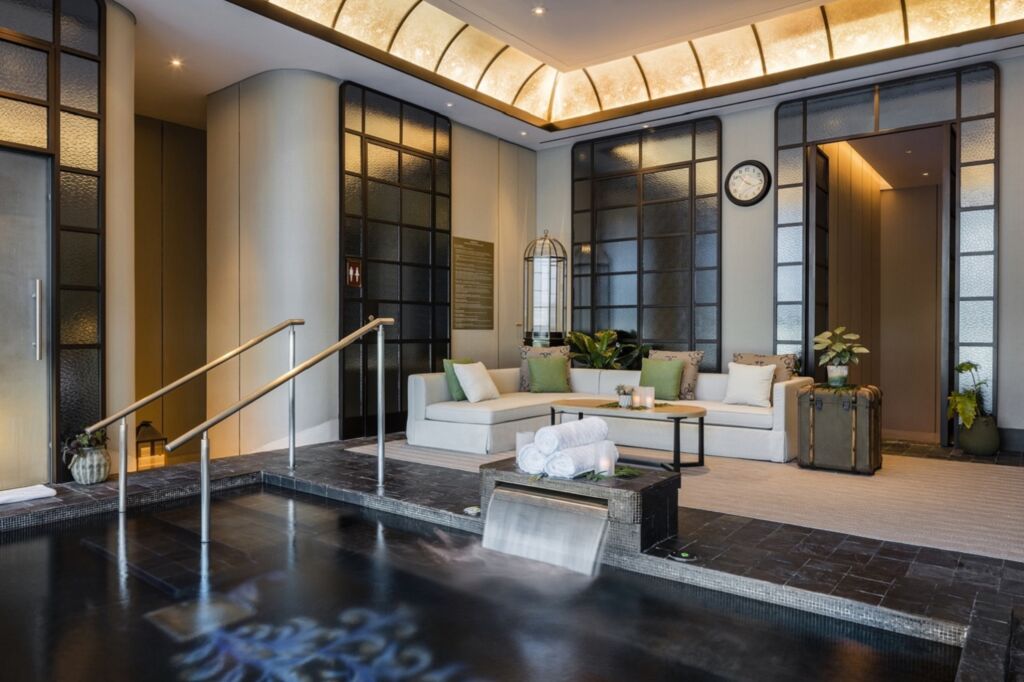 EXPERIENCE JADE AND GOLD ANTI-AGING JOURNEY AT MGM SPA
Take your mind, body, and soul on a journey–literally at the MGM Spa. The exquisite and body-changing Jade and Gold Anti-Aging Journey will take you back to youthful days. It starts with guests receiving a soothing foot ritual using sandalwood gold bits foot scrub and precious jade stones to unblock the meridian. It aids to relax both body and mind for the next treatment. The treatment comes with Himalayan singing bowl and inhalation of aroma, which cause earthly thoughts and distractions to disappear without a trace. The skilled MGM Spa therapists use warm jade stones in different shapes to perform the Jade Stone Massage on the back and shoulders. The full body massage follows with soothing, pressure pointing and rolling. This is followed by a Hand Massage of 24K Gold & Golden Caviar Cream. The Jade and Gold Anti-Aging Journey has been dubbed one of the highly effective spa package leaving guests pampered, rejuvenated, and nourished. It's priced at MOP $1,388 for 75 minutes. The price is subject to 10% service charge.
Explore all the promotions included in the Mixy-Go-Matchy With MGM.
MGM Macau Vista, Avenida Dr. Sun Yat Sen, NAPE, +853 8802 3838, www.mgm.mo
MGM Cotai Avenida da Nave Desportiva, Cotai, +853 8802 8888, www.mgm.mo/en/cotai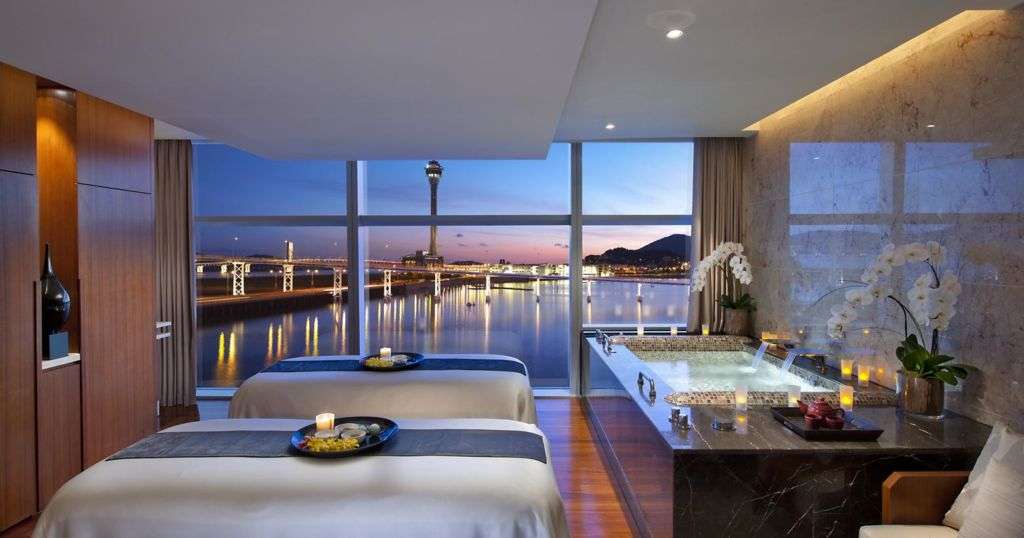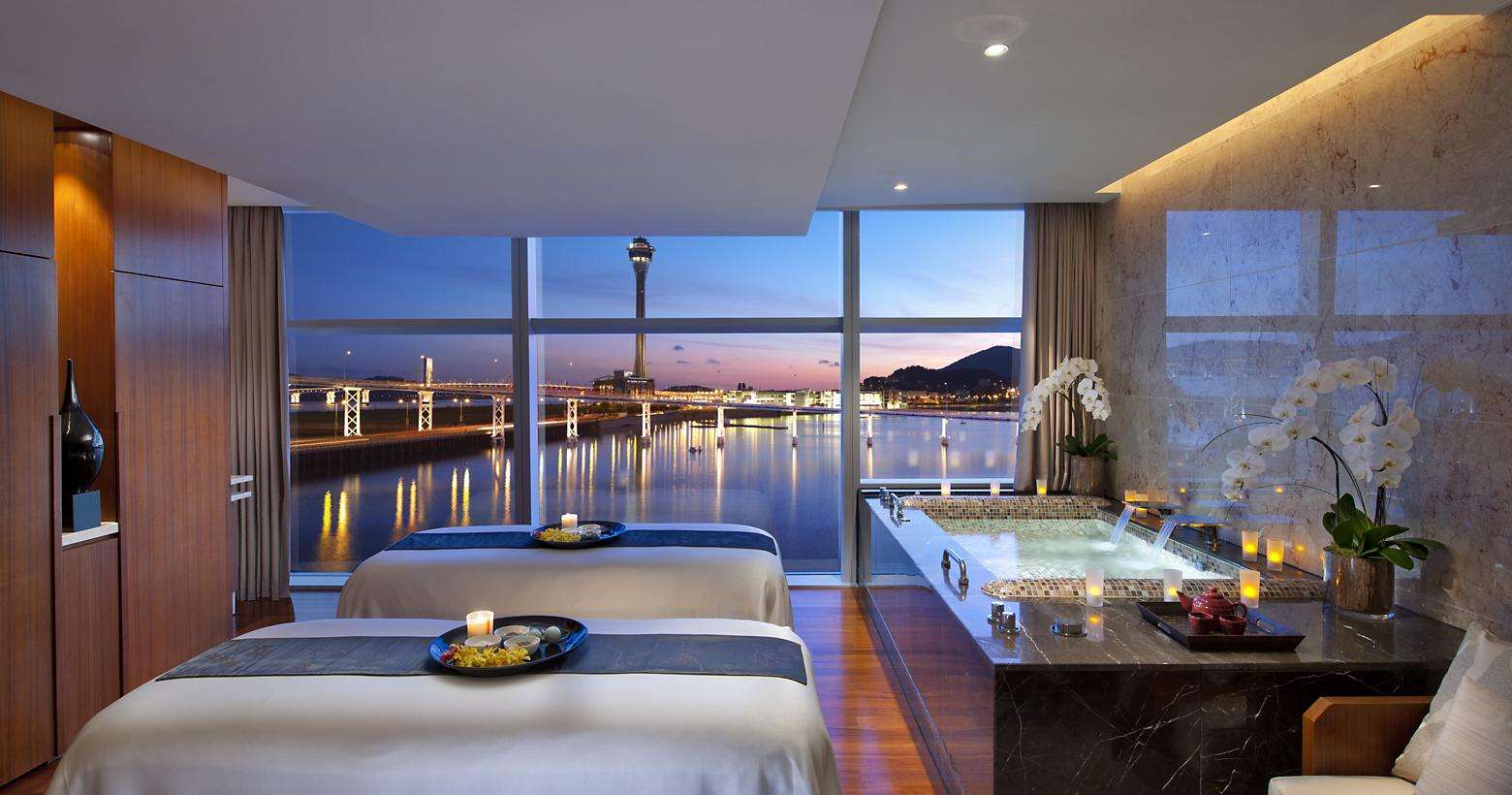 THAI YOGA MASSAGE AT MANDARIN ORIENTAL, MACAU'S THE SPA
An authentic Thai yoga massage is just a few minutes away in Macau. Head to Mandarin Oriental's The Spa for a spot of relaxation. Indulge in the popular massage technique that improves flexibility and joint mobility. This treatment expertly compresses and stretches the body using firm acupressure of the palm while releasing body tension with forearm kneading. This is just the perfect way to end a workday or start the weekend in full bloom and relaxation. It's available from now until October 31, 2020. The 90-minute treatment is priced at MOP $2,000. From now until September 30, 2020, you can receive a complimentary 30-minute energizing body scrub when you book this treatment!
The Spa at Mandarin Oriental, Macau Mandarin Oriental, Macau, 945 Avenida Dr. Sun Yat Sen, NAPE, +853 8805 8888, www.mandarinoriental.com/macau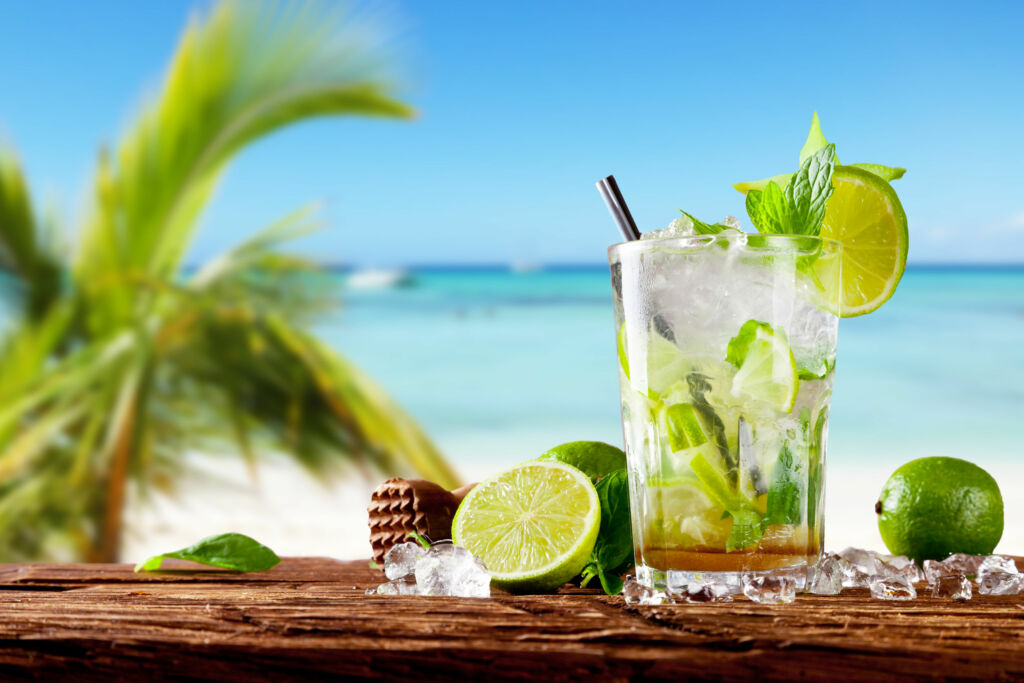 RELAXING SPA AND DIP & DUNK PASS AT GRAND COLOANE RESORT
For breathtaking views and an experience like no other, head to Grand Coloane Resort. As part of the spectacular summer offers to share the joy of the sunny season, the resort has rolled out the unique spa by the sea experience. You'll be able to enjoy a fantastically relaxing moment with the waves crashing into the beach as a backdrop. We love the Dip & Dunk Full Day Pass. It allows full access to their swimming pool and most of what you pay can be spent on food and beverages. To heighten the excitement this season brings, they're having summer mojitos and ice cream at the Poolside Bar at great prices, so kids and adults can enjoy something sweet while swimming. It's available from now until August 31, 2020. The Dip & Dunk Full Day Pass is priced at MOP $400 with MOP $300 in dining credits. Indulge in mojitos and ice-cream starting from MOP $38 per item too.
Grand Coloane Resort 1918 Estrada De Hac Sa, Coloane, Macau, +853 2887 1111, www.grandcoloane.com
Tags
Related Posts