October weather takes Macau outdoor activities to a whole new level. It's an awesome time to be outside and appreciate the breeze, so we comprised a series of fun events for you and your kids! Festival do Armazém takes a big step into the past, bringing the 80s and the 90s back into the locals' lives. Meanwhile, Keith Haring's Maze sounds both fun and entangling, so satisfy your curiosity and head to Venetian. With Autumn comes Halloween, one of children's favorite celebration, so join the costume competitions at Albergue SCM and have a great time with the little ones!
FESTIVAL TRAVESSA DO ARMAZÉM VELHO
(See featured image above)
During the entire month of October, a series of ceremonies and activities will be held every Saturday and Sunday from October 6 to October 28, such as Rickshaw experience, traditional clothing rental and filming, traditional craftsmanship experience, site tour, and art exhibitions. Also, a "Happy Chinese Shortbread Trolley Competition" will be held on the opening day, with a "Halloween Special" on October 27 and 28. Experience this old Macau business district by joining their time machine in a flashback to the 1960s and 1970s Macau.
The events will take place at Travessa do Armazém Velho, located in Rua dos Ervanários (pronounced Guan Chin Kai), one of the oldest streets of Macau. This new landmark mixes place-based local culture with new modern entrepreneurship. October 2018 will transform Travessa do Armazém Velho, with a new festival to color every weekend.
The purposes of the events are to promote the most original place-based local cultures of this oldest business district and, at the same time, to showcase elements of the former industry and rising creative entrepreneurship activities as well. It is also expected to attract locals to revisit this historical community.
When: Every Saturday and Sunday, October 6–October 28, 2018
Where: Travessa do Armazém Velho, Rua dos Ervanários, Macau
How much: Free admission
For more information visit the event's Facebook page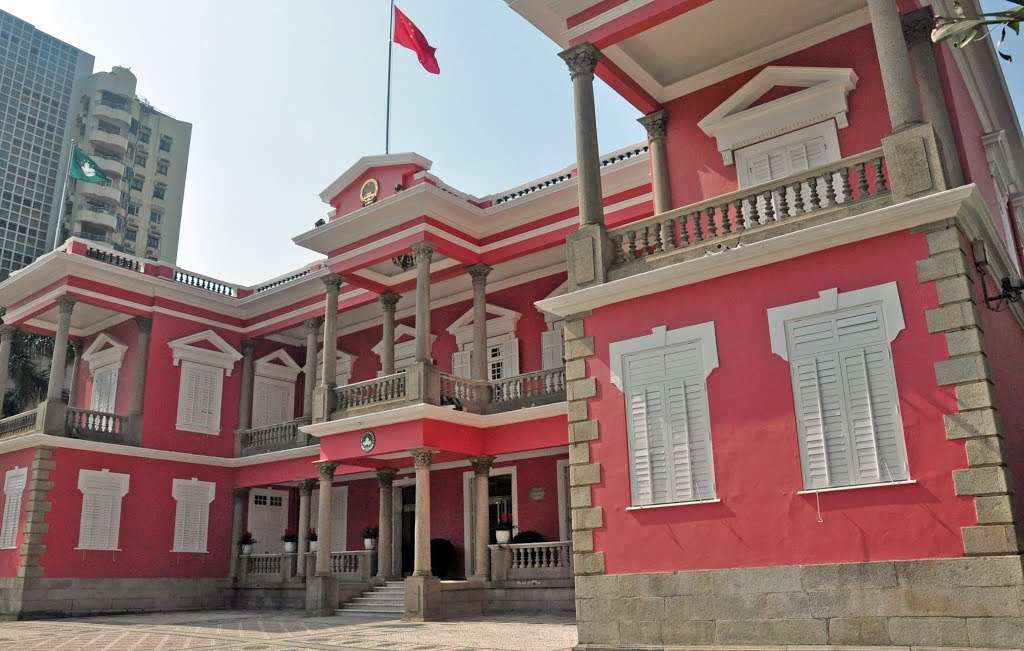 GOVERNMENT HEADQUARTERS OPEN DAY 2018
This year's Government Headquarters Open Day sessions are being held over the weekend on October 20 and 21. Expect to be delighted by performances including tunes from the Public Security Police Force Music Band, as well as a sizeable floral exhibition by the Government Headquarters' main entrance. Guided tours are provided during the two days, covering the upper floor of the Government Headquarters – a building also known as the Protocol Palace – plus a photo exhibition in the Multi-purpose Room. Bring your kids and enjoy an original afternoon while visiting a local site few have the opportunity to see.
When: 9:00am–6:00pm, Saturday and Sunday, October 27 and 28, 2018
Where: Macau Government Headquarters, Sede do Governo da RAEM, Avenida da Praia Grande, Macau
How much: Free admission
For additional information, check the government's official website or call +853 2872 6886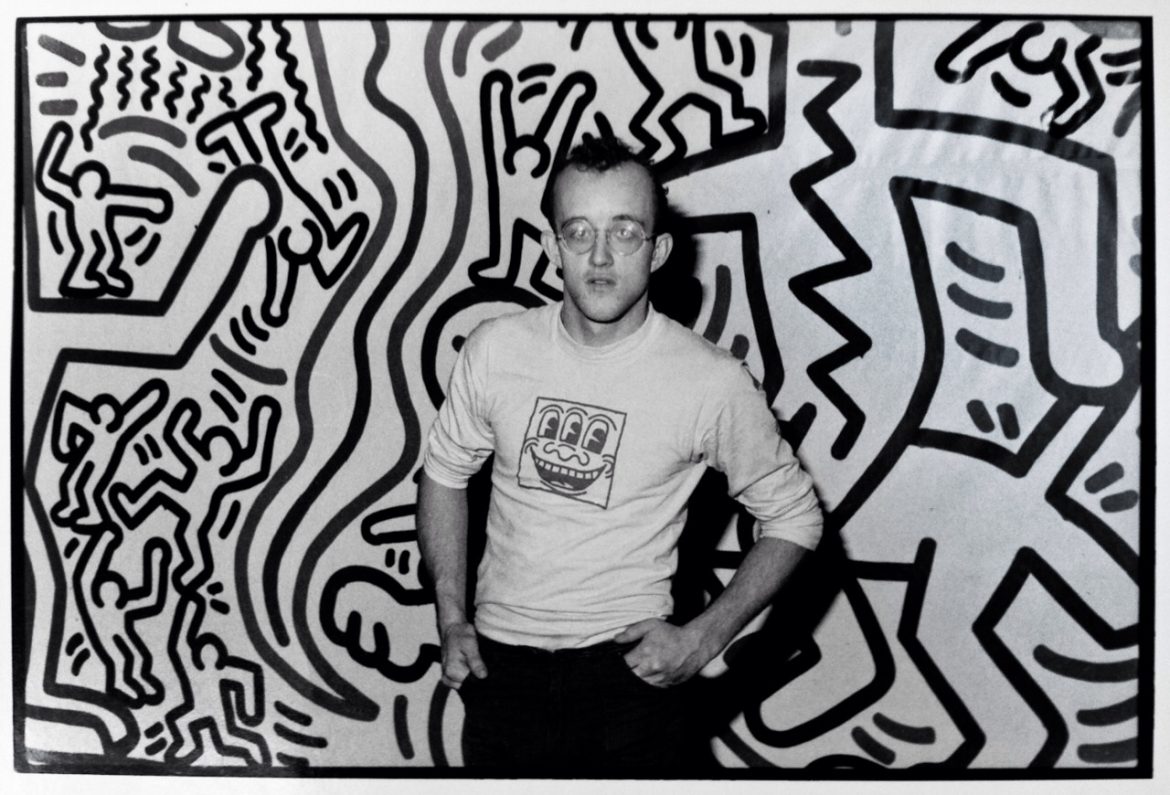 Come along to visit Keith Haring's first Macau exhibition and the first Keith Haring themed art maze in the world. The artist's work is legendary and this unique pop-art experience will feature interactive games, sculptures, and special edition Macau event souvenirs as well! It will take place from 28 September 2018 until 31 December 2018 at The Venetian Macao. Get (literally) lost in this exhibition and experience the works of a true pop-art creator. The unique pop-art experience will feature interactive games, sculptural renditions of Keith Haring artworks and special edition Macau event souvenirs.
The idea of the maze was conceived by local Macau-based designers, working along with Artestar, a New York-based licensing agency representing The Keith Haring Studio and many other prominent artists. As the first Keith Haring themed maze in the world, the event aims to showcase a selection of images which represent Haring's vitality and determination in encouraging people to be positive and live in the moment. Keith Haring's artwork and his legendary life are a great inspiration against negative energy worldwide.
When: 1:00pm–9:00pm, September 28–December 31, 2018
Where: Cotai Expo Hall F, The Venetian Macao Estrada da Baia de Nossa Senhora da Esperanca, Taipa
How much: MOP $150 per person and can be bought online
For more information, visit the event's website

TRICK OR TREAT ST. LAZARUS X ZOM 'B' WALK
Trick or Treat Macau 2018 is both a fun and charitable event, since raised funds will be donated to Orbis, an international NGO that cares for people's sight. Kids can dress up in their favorite costume and explore the St. Lazarus area looking for candies. The idea is to collect them all by saying "Trick or Treat" at participating stores. Those dressed up as little zombies can get extra candies and have the opportunity to participate in the Zombie Costume Competition to win prizes.
"There's a lot of FUN in FUNdraising!" is the event's motto. When dressed in whichever costume, each participant can get a beautiful hand strap, treasure map, certificate of completion and a cute candy bag to collect candy. Those dressed as zombies get extra candies, medals and are eligible to participate on the Zombie Costume Competition, which has Best Zombie Family Award and Best Zombie Costume prizes. There will be a DIY make up zone to enhance the zombie look.
When: 12:00pm–7:00pm, Sunday, October 28, 2018
Where: Albergue SCM, No. 8, Calçada da Igreja de S. Lazaro, Macau
How much: MOP $98 per child (accompanying adults will not be charged). Payment can be done either by Paypal or at Pastéis de Chaves Shop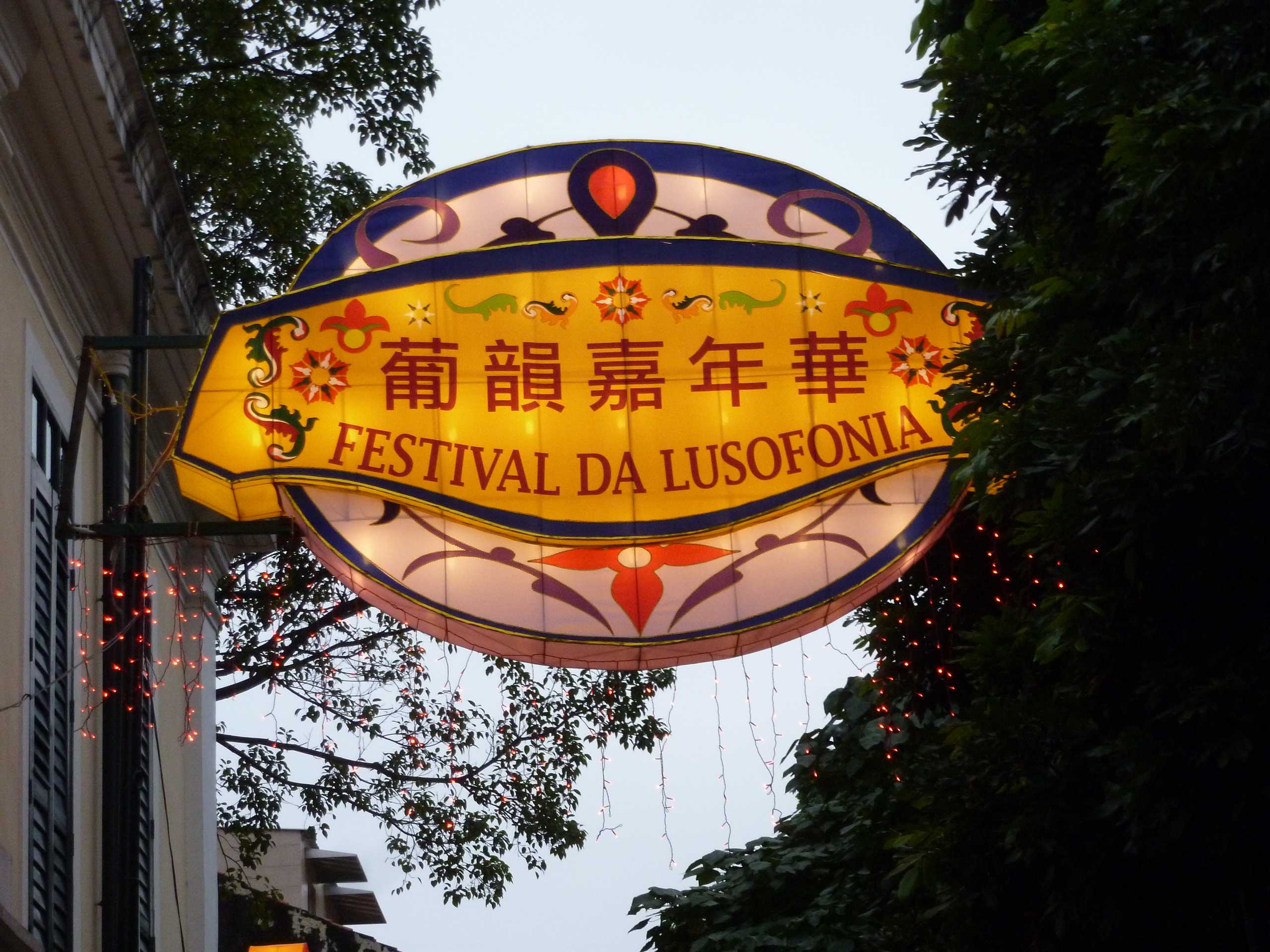 The 21st Lusofonia Festival offers a diversified programme of activities, namely the culture of each community residing in Macau such as gastronomy, music and dance shows and games for all ages. Organized by the Cultural Affairs Bureau and co-organized by the Macao Government Tourism Office and the Civic and Municipal Affairs Bureau, the Lusofonia Festival will be held from 19th to 21st October, at the Taipa Houses.
The programme features different booths of Macau Portuguese-speaking communities from ten countries or regions, namely Angola, Brazil, Cape Verde, Guinea-Bissau, Goa, Daman and Diu, Mozambique, Portugal, São Tomé and Príncipe, Macao and East Timor. There will be soft music performances by local groups, daily from 7:30pm. In addition, a temporary restaurant serving Portuguese dishes (namely typical Portuguese grilled food and specialties from the various Portuguese-speaking regions) will be available.
In terms of recreation, visitors of all ages can participate in traditional Portuguese games and table football tournaments, as well as experience the sensations of the Guia Circuit through a Macau Grand Prix Simulator; while children can take photographs and take pony rides, as well as participate in various children's games. A radio station will be installed on site to broadcast Portuguese music throughout the day. On Friday, the festival takes place from 7:00pm to 10:00pm, Saturday from 12:00pm to 11:00pm, and Sunday, between 12:00pm and 10:00pm.
When: Friday–Sunday, October 19–October 21, 2018
Where: Taipa Houses, Avenida da Praia, Carmo Zone, Taipa
How much: Free admission
For more information, visit theevent's official page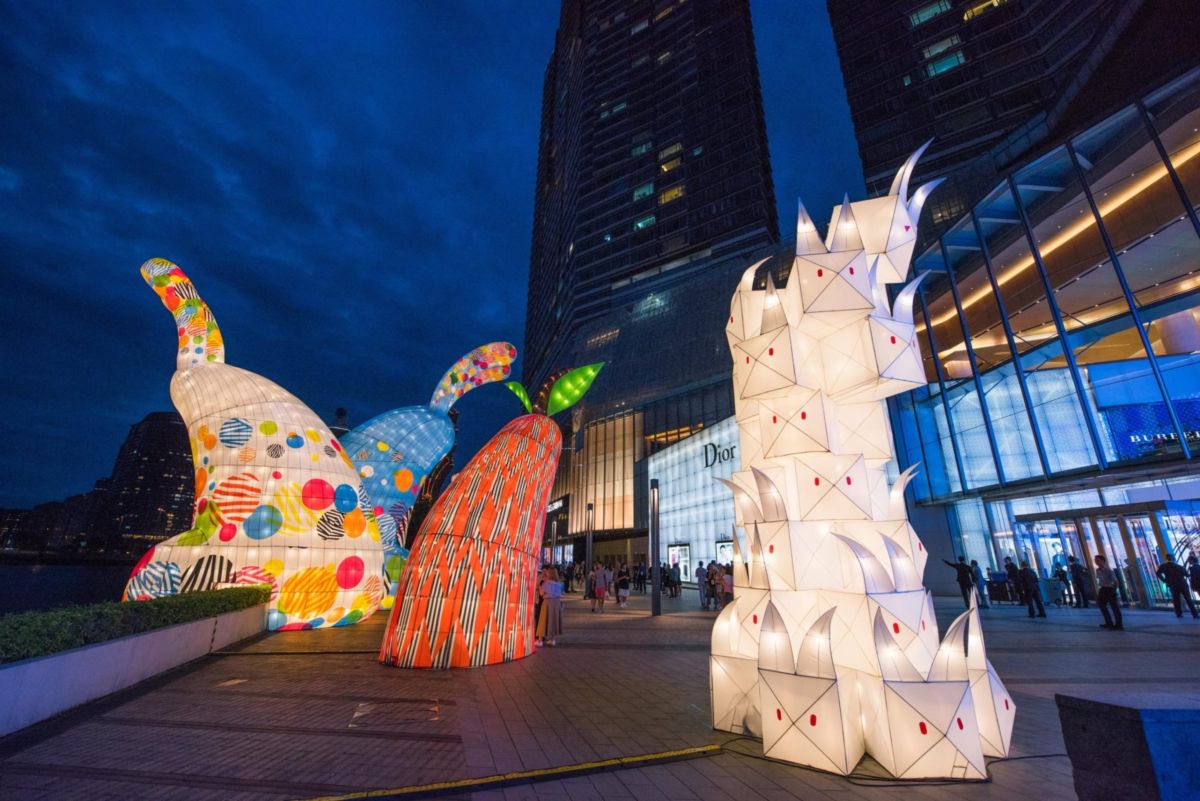 THE 3RD MACAU INTERNATIONAL LANTERN FESTIVAL
The 3rd Macau International Lantern Festival is back! Extending along the Waterfront Promenade of Wynn Macau to One Central Macau, the area will be colorfully illuminated until October 15. There will be impressive interactive art and light installations featuring fluttering butterflies and beautiful flowers designed by renowned architects and artists. The theme this year is "Wynn Butterfly Story", and visitors will have the opportunity to engage with the LED animations and admire the many vibrant lanterns.
Celebrating the concept of "art without borders", Wynn Macau is pleased to be have partnered with the Fuhong Society of Macau to organize the festival. An autistic artist, Mr. Leong Ieng Wai, or better known as "0.38", from the Fuhong Society of Macau has created a very special piece entitled "Landing on 0.38 Kingdom of Happiness". His piece, featuring the Mid-Autumn moon, adds a romantic flair to this year's Lantern Festival. There will also be ten colorful lantern art installations in total, with five created in collaboration with prominent and promising artists. There will also be competitions and awards to be given out alongside dining promotions in Wynn Macau. Get out and seek the light and take some awesome Instagram pictures during this Mid-Autumn Festival.
When: September 3—October 15
Sunday—Thursday, 10:30am—11:00pm
Fridays, Saturdays and public holidays, 10:30am—12:00am
Where: One Central Macau Promenade, extending to Wynn Macau Avenida de Sagres, Nape, Macau
How much: Free admission
For more information, please call +853 2822 2345 or visit the One Central Macau website
---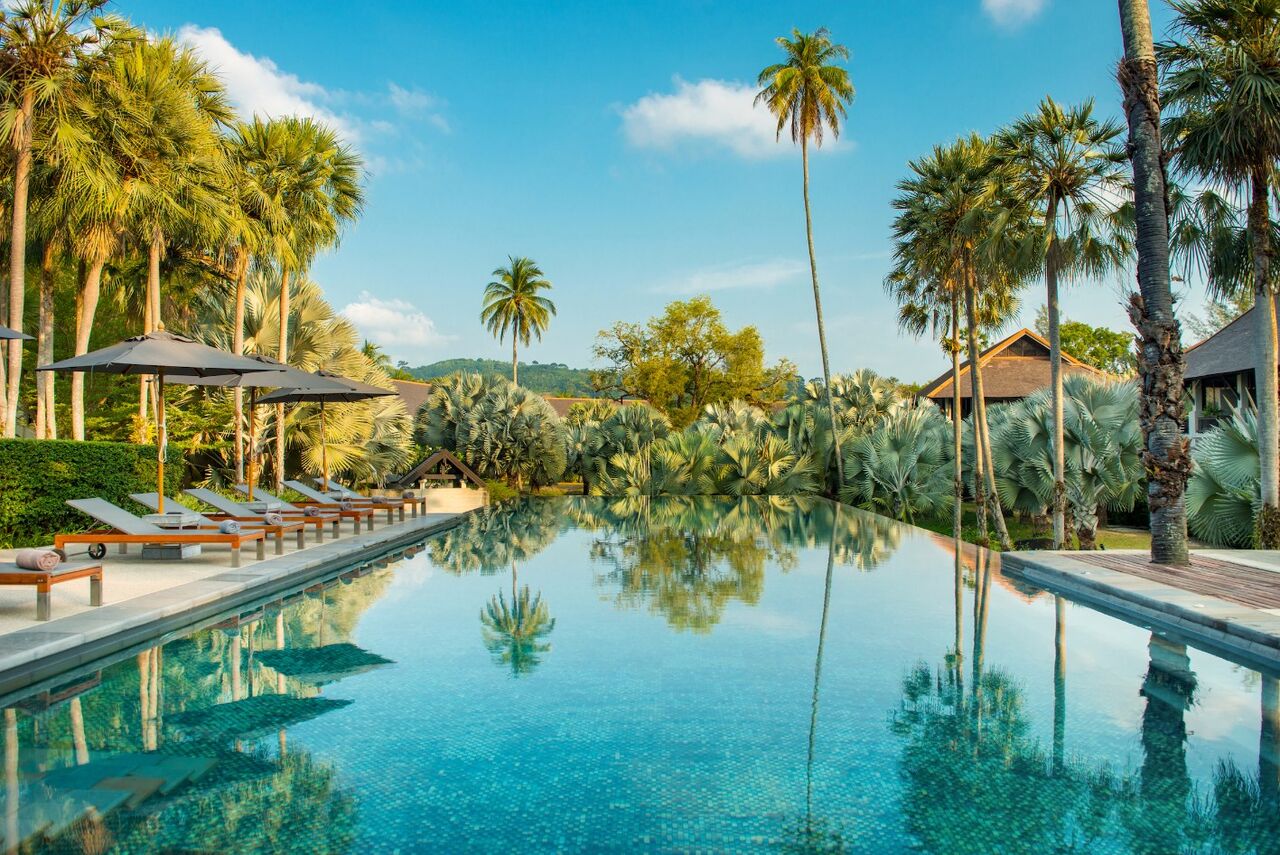 WIN AN UNFORGETTABLE HOLIDAY AT THE SLATE IN PHUKET!
We're always on the lookout for good deals, bargains, and prizes for our readers. Since the temperatures haven't quite dropped enough yet, we thought we'd give you the chance to extend your summer with a stay at one of the most distinctive resorts in Phuket, The Slate. Phuket is only a short flight away, and you could be there checking in, in less than half a day if you enter our super exciting giveaway!
The luxuriously-crafted resort is nestled on the sheltered shores of Nai Yang Beach and cradled by Sirinat National Park. Boasting an all-suite and villa setup, The Slate is inspired by Phuket's tin mining heritage. They offer 177 accommodation choices, with seven exquisite Private Pool Villas, eight dining venues, three swimming pools, an award-winning spa and a host of other facilities and services across a 35-acre Bill Bensley designed landscape.
If you win our giveaway, you could be stepping into the open-air lobby, which is technically just a few hours away from Macau. After you check in you will be whooshed to your Pearl bed suite studded with sophistication, featuring fine interiors and amenities. Don't hang in the comfortable room too long, as magical dining destinations and stunningly-designed azure pools (yes, more than one) around the resort await you. You can have all this and call it home for three days and two nights for free. This once in a lifetime competition has a total value of THB $30,000 which converts to MOP $7,403.69! How's that for a holiday treat! What are you waiting for? Enter now! Good luck!
GIVEAWAY DETAILS
Includes three days and two nights in The Slate's Pearl Bed Suite, daily breakfast for two guests, round trip airport transfer (does not include flight tickets or other meals).
CONDITIONS:
Validity from November 1st, 2018–October 31st, 2019
Blackout dates: December 10th, 2018–February, 10th, 2019
Subject to availability and advance reservations are required via [email protected]
Please see additional terms and conditions on the giveaway page
Tags