This October is filled with exhibitions, international festivals and many other interesting events to attend. Plan ahead and be sure to visit all these cool happenings around town. Go out for a night full of Portuguese music at the 23rd Lusofonia Festival, listen to classic music performances brought to you by the Macao International Music Festival, or check out some art exhibitions this month. Macau is a beautiful place with cool artists doing amazing things! Support local Macau talent and attend these events arts and culture events all October long with friends and family.
(See featured image above)
The program of this edition of the festival is as diverse as its previous installments. Different booths by Portuguese-speaking communities from ten countries or regions, namely Angola, Brazil, Cape Verde, Guinea-Bissau, Goa, Daman and Diu, Mozambique, Portugal, São Tomé and Príncipe, East Timor and the Macanese community, will be set up, introducing their countries or regions' traditional music, geography, arts and crafts, customs, literature, tourist information, and gastronomy. João Gomes and Band, Gabriel, Inova Band, Groove Ensemble 2 Band, 80&Tal Band, Francois & Rita, Fado and Portuguese Popular Music Group and Fabrizio Croce are some of the bands performing this year.
On each day of the Festival, local Portuguese-speaking artists will perform different styles of music and dance on the main stage of the Festival and soft music on the stage installed in Carmo Square. In addition, the Festival temporary restaurant will serve Portuguese dishes at lunch and dinner time, namely typical Portuguese grilled food and specialties of the various participating Portuguese-speaking countries and regions. There will also be a kiosk installed in the venue serving typical Portuguese snacks and drinks. Furthermore, visitors of all ages can participate in traditional Portuguese games, including wooden ski run, rope pulling and others which will be held at Carmo Square on Saturday and Sunday afternoon. This year, local company smallWORLD Experience is organizing a Lusofonia afterparty, Partyfonia. Taking place in Afrikana bar–Macau Fisherman's Wharf–it's expected to bring everyone down to the dance floor till late since the festival usually packs up early. Put on your dancing shoes and join friends and family to dance to the music of kizomba, samba, pimba, and all the great Lusofonia sounds!
When: Lusofonia – October 16–18, 2020
Partyfonia – 10:00pm–4:00am, Friday, October 16, 2020
Where: Lusofonia – Taipa Houses-Museum and Carmo area, Avenida da Praia, Carmo, Taipa
Partyfonia – Afrikana bar, Fisherman's Wharf, Avenida da Amizade e Avenida Dr. Sun Yat-Sen, Macau
How much: Free admission
For more information, check this website and for the full program, check here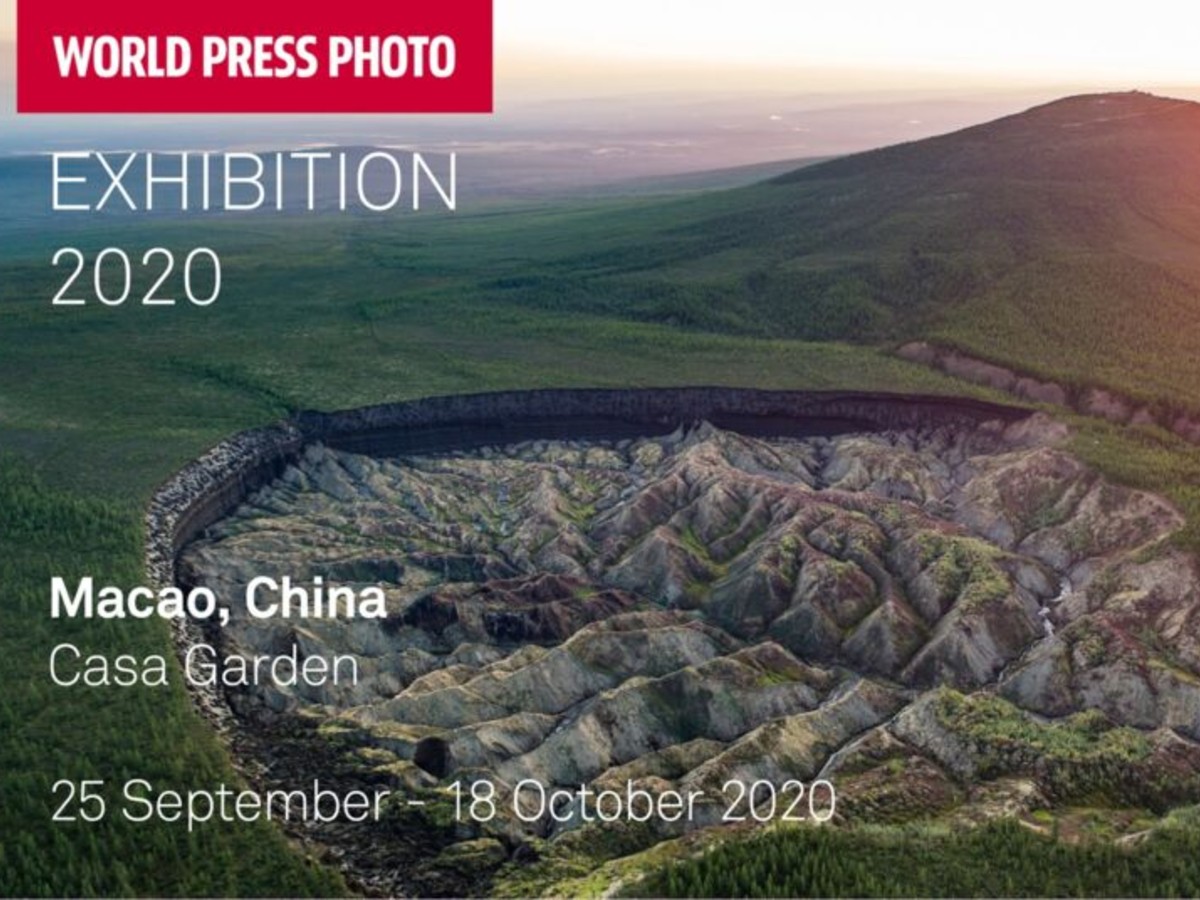 Visit the World Press Photo Exhibition 2020, showcasing the stories that matter with photography from the 63rd annual World Press Photo Contest. Winners were chosen by an independent jury that reviewed more than 73,996 photographs entered by 4,283 photographers from 125 countries.
When: September 25–October 18, 2020
Where: Casa Garden, Orient Foundation, 13 Praça de Luís de Camões, Macau
How much: Free admission +853 28554691 or check the event's Facebook page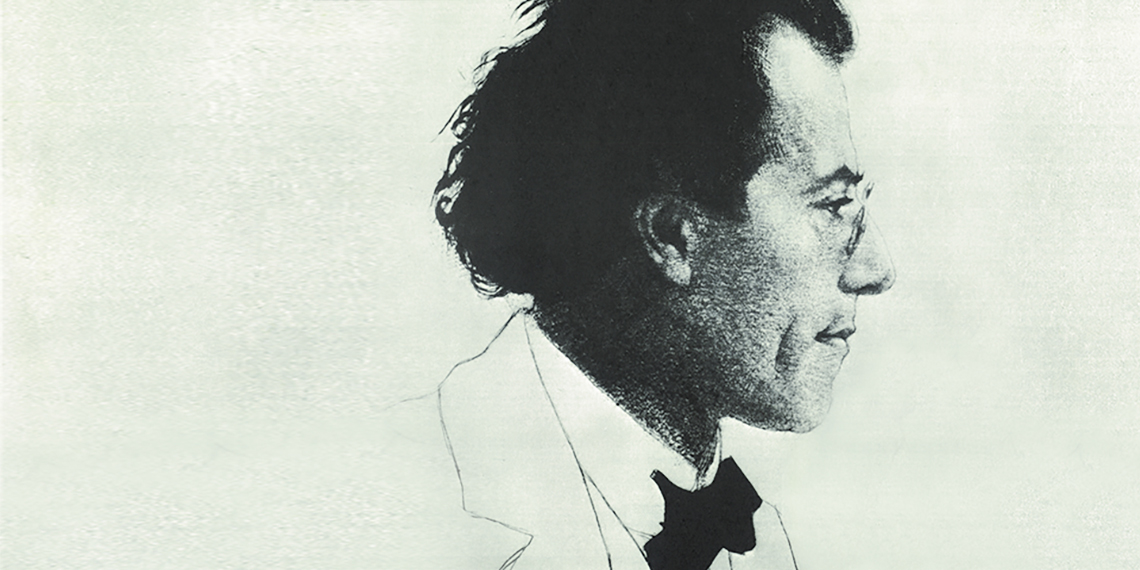 With the theme "For a Special Year", this year's Macao International Music Festival has launched 20 activities under nine categories for performance-goers to enjoy. The performance to celebrate the 71st Anniversary of the National Day of the People's Republic of China and the Haojiang Moonlight Night – Ethnic Dance Drama Awakening Lion is an ethnic dance drama Awakening Lion reflects a spiritual "awakening" materialized in the figure of the "lion", narrating the story of two teenage lion dance dancers who achieve self-awakening and growth when making life decisions.
There are also several other activities and events happening at the Macao Cultural Centre, the Macao Science Center, Dom Pedro V Theatre and the Taipa Central Park. These include classical music performances by the Macao Orchestra and outdoor concerts with free admission.
When: October 1–31, 2020
Where: Macao Cultural Centre, Dom Pedro V Theatre, Taipa Central Park and Macao Science Center
How much: MOP $100–150
For more information, send an email to [email protected] or check their website or Facebook page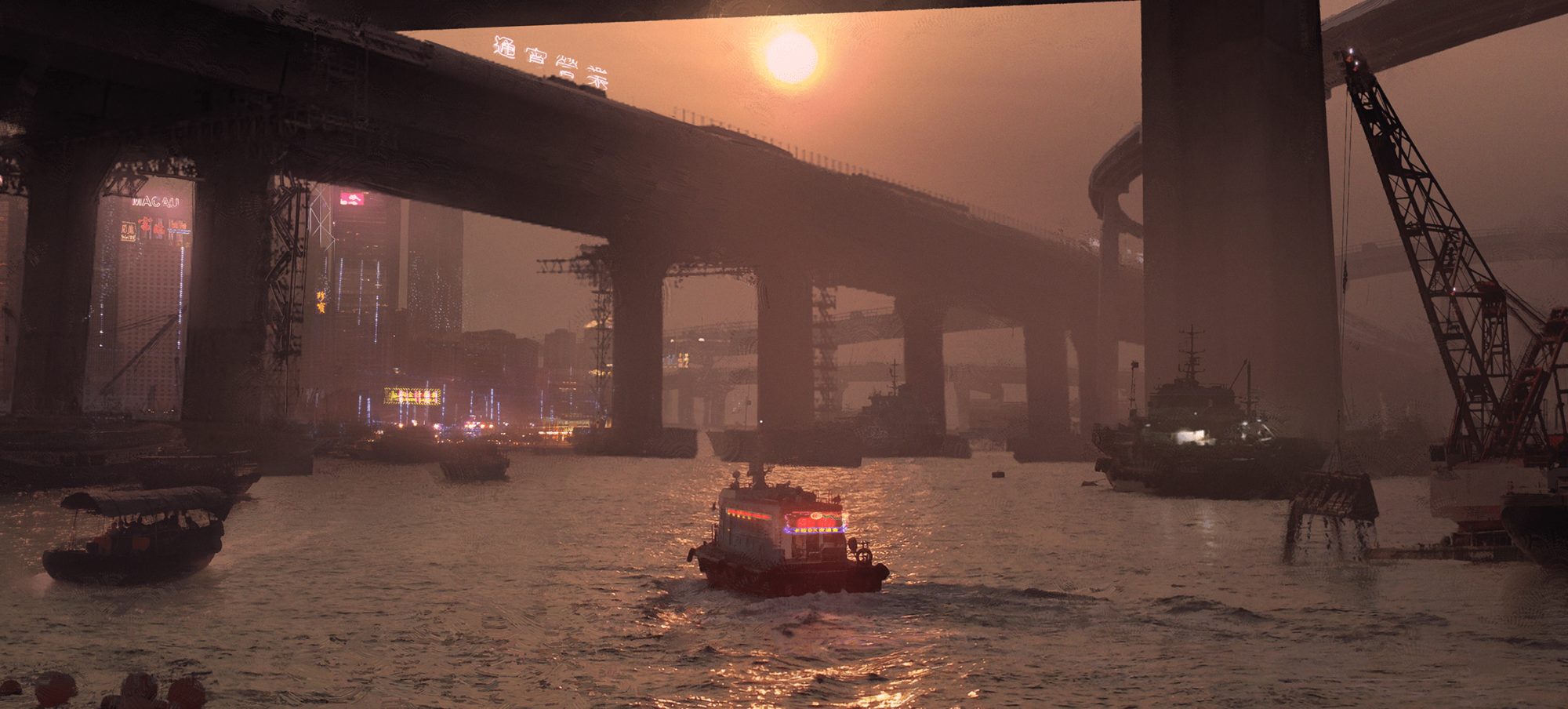 This sci-fi works exhibition entitled "MO2049" presented by Portuguese concept artist and illustrator Ricardo Lima. This exhibition is inspired by worlds created in sci-fi films, namely Blade Runner (1982), Akira (1988), Total Recall (1990), Ghost in the Shell (1995), Fifth Element (1997) and Dredd (2012). Ricardo Lima has taken this opportunity to develop a personal project using Macau, a place he has never visited before, as the backdrop for a film viewed through a dystopian lens. Lima's science fiction narrative depicts the relationship between megacities and mother nature as the cycle of change accelerates towards an anthropogenic future.
When: October 7, 2020–January 8, 2021
Where: Taipa Village Art Space, 10 Rua Dos Clérigos, Taipa
How much: Free admission
For more information, check the organizer's Facebook page or their website

"Into The Light – Solo Exhibition of Sisi Wong" is Macau artist Sisi Wong's solo exhibition taking place in AFA Macau. Organized by the Macau Art For All Society, this showcase is part of the "New Generation.New Media" – Art Exhibition Series. Sisi Wong was born in Macau and moved to Taiwan during her childhood. She obtained her Bachelor's and Master's degrees in Fine Art Department from the National Taiwan University of Arts, majoring in mixed media. She now lives in Macau and engages in visual art education.
Her type of creation is mainly photography, image installation and video art, It combines "light", "image" and "visual perception" as the main axis of creation, looking for the essence of the "consciousness"; and "self-existence"; belonging to the individual in the photographic vocabulary. The solo exhibition "Into The Light"; was starts with the work "Pantheon"; shot in Rome, which shows that she is trying to express herself while looking back to the art history of light by taking the physical and mental inspiration from this majestic historical building. The entire work focuses on the "oculus"; (Latin for "eye") on the huge dome, which is the only light source of the entire building, like the eye of God, which clearly declares the sacredness of light and its connection wit vision.
When: October 11–November 6, 2020
Where: AFA, 4F Art Garden, 265 Avenida Dr. Rodrigo Rodrigues, Macau
How much: Free admission
For more information, check the organizer's Facebook page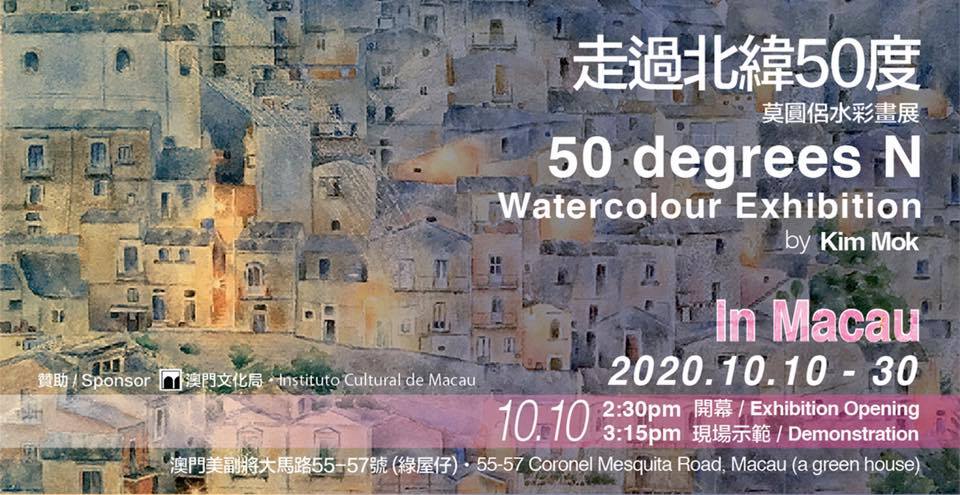 At this exhibition, the artist, Kim Mok, displays more than twenty watercolor works, which record some of the scenes she saw while traveling. The works also depict some old streets and narrow alleys in Macau, and show her feelings for those old buildings that have disappeared. Last year, she chose to return to the city where she lived, Brighton, and hold her first solo exhibition. Her purpose is to take Brighton as a starting point for her art exhibition. This time, she wants to continue this exhibition in Macau. In addition to showing the public scenes that she recorded during her travel, she also hopes to take this opportunity to promote watercolor art and let more people get to know her and her works. Kim Mok was born and grew up in Macau and she obtained a Master's degree in Industrial Design from the University of Saint Joseph and a Bachelor degree in Graphic Design from the School of Visual Arts of Macao Polytechnic Institute. She has loved painting since she was child with a special fondness for watercolor art, and has explored the field of watercolor for many years.
During the past decade, she participated actively in painting exhibitions organized by art organizations and also in public painting competitions. In Macau, she has won various awards from these painting competitions. In order to focus on research and improving her watercolor technique, she gave up her job four years ago and went to the UK to study and travel to broaden her horizons. During her studies, she often went to art galleries to practice painting with local artists and exchange painting techniques. She also traveled extensively to various European countries to learn about the cultural history and custom of people in different countries, in order to combine the bits and pieces of the journey into a personal exhibition.
When: October 10–30, 2020
Where: Green Houses, 55-57 Avenida Coronel Mesquita Road, Macau
How much: Free admission
For more information, check the event's Facebook page

As the only women artist international biennial, ARTFEM targets to contribute to greater visibility of women artists in the contemporary world and to a (re)discovery of the art of women who have played socially and culturally significant role, gearing local arts towards international standards and bringing more dynamic and plentiful artistic experiences to the public and tourists. The work by women artists is increasingly showcased internationally; other Biennales of the past also had the merit to expose the need for female institutional representation, even if these outstanding projects did not survive the test of time. ARTFEM is devoted to being an exception, by maintaining the project in a city renowned as the location of important international events.
Following the success of ARTFEM 2018, with over 100 works from established and emerging artists from the five continents, ARTFEM 2020 features 142 works created between 2018 and 2020 by 98 women from 22 countries who are working actively as artists. 13 of the participating artists are from China, 16 from Portugal, 31 from Macau, seven hail from Hong Kong, two from South Korea, one from Japan, but also from Indonesia, France, Spain, the US, Canada, and many others.
When: September 30–December 13, 2020
Where: Gallery A2, Albergue SCM, 8 Calçada da Igreja de S. Lázaro, Macau
How much: Free admission
For more information, check the event's Facebook page, send an email to [email protected] or call +853 2852 2550, +853 2852 3205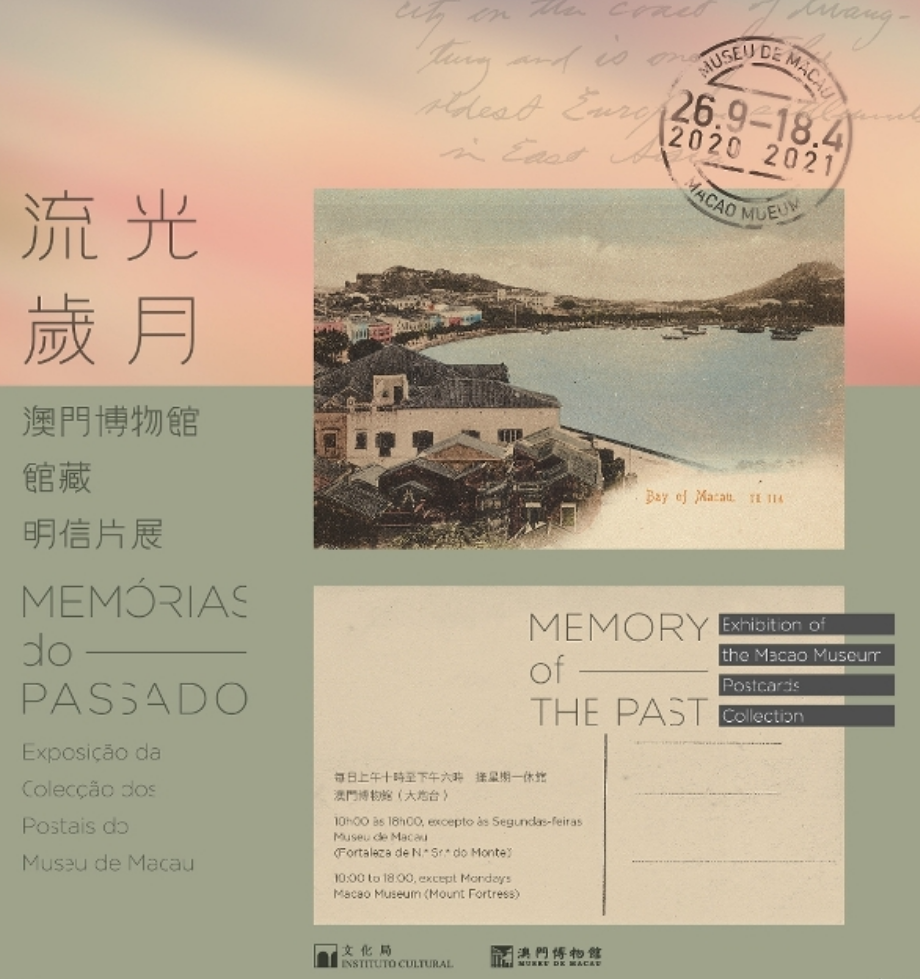 Divided in two areas, namely "Macao in the Old Days" and "Today's Macao",  the exhibition features a total of over 180 selected postcards and associated items from the museum's collection, leading visitors to get to know the city's "Coastal Scenery", "Elegant Architecture" and "Lush Gardens" in those bygone days, as well as the characteristics of the small city, including "Interlaced Lanes", "Accessible Transportation", "Recreation and Entertainment" and "Outstanding Talents and Profound Culture", thereby manifesting Macau's social and cultural nature highlighting the co-existence of different ethnics and cultures.
In order to complement the exhibition, multimedia installations and an education area will be available in the venue, allowing visitors an overview of the changes in Macau's landscape in an interactive manner. Free souvenir postcards will also be distributed onsite with free postal service provided for a limited number of visitors on a first-come, first-served basis; each person may enjoy the service once only. In addition, the Macao Museum launches an online virtual reality (VR) exhibition dedicated to this showcase, so that visitors can enjoy it online via the museum's website anytime and anywhere. Details will be announced in due course.
When: September 25, 2020–April 18, 2021
Where: Macao Museum, 112 Praceta do Museu de Macau
How much: Free admission
For more information, visit this website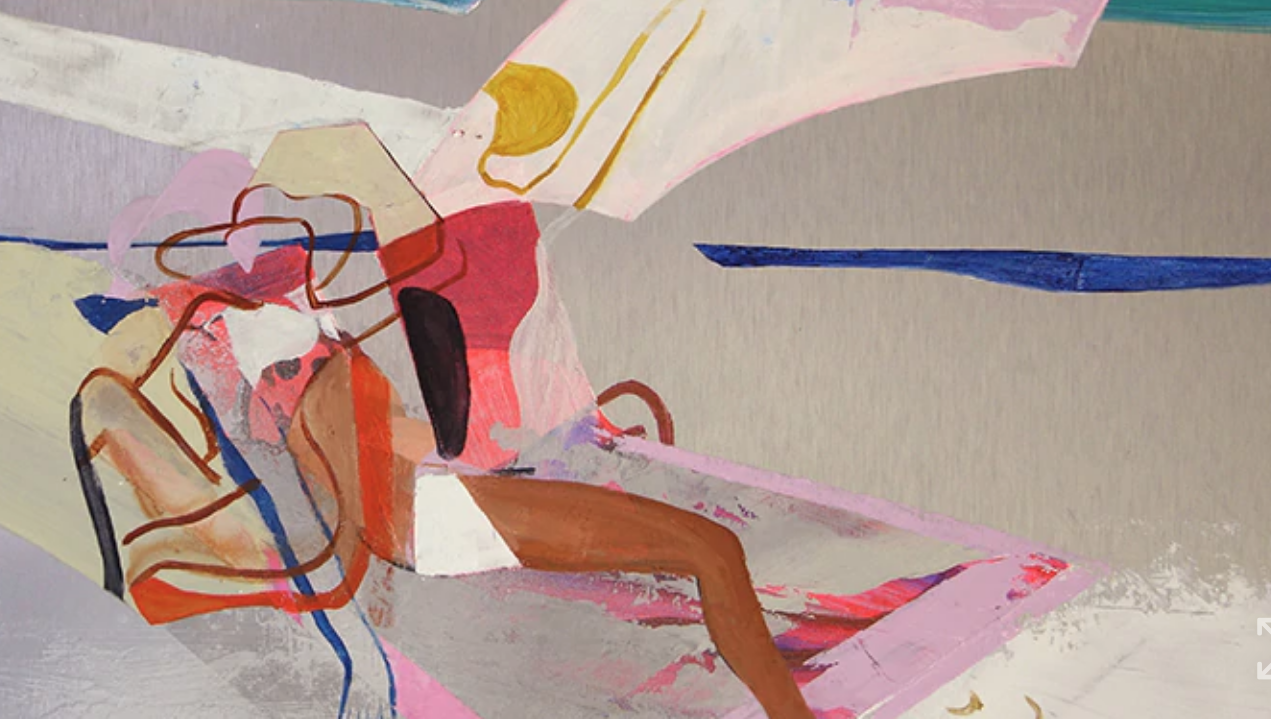 Entitled "Surfing", the exhibition features oil paintings and installation works. The artist's oil paintings are popular for their graceful colors and beautiful brushstrokes. Thanks to the images conveyed by the "new medium", the pure visual materials in these pieces of art are elevated as the dominant elements of painting.
Through the immediacy and synchronization of the images released in different media, a novel "time" experience belonging to both the collective and the individual can be realized. At the same time, the contrast between oil paintings and installations investigates the mode and style of life in the Internet age, as both the exporter and attractor of big data for mankind.
When: September 12–October 31, 2020
Where: At Light, 1 Pátio do Padre Narciso, Macau
How much: Free admission
For more information, check their website or Facebook page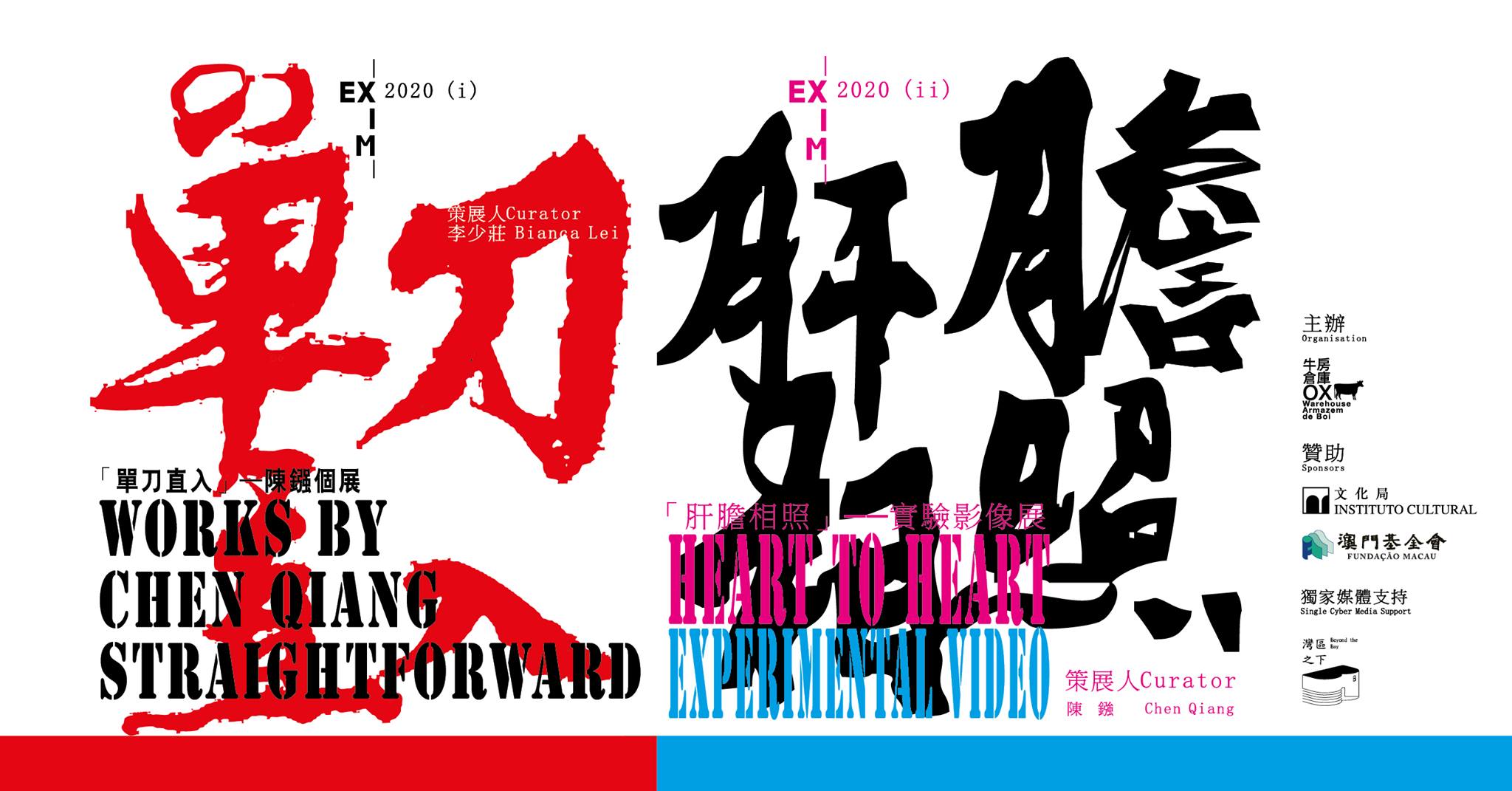 Called the "2+1+2 Program", EXiM 2020 kicks off with "Straightforward – Works by Chen Qiang" and "Heart to Heart – Experimental Video Exhibition". Since 2018, EXiM has been presented in exhibition format instead of screening. Works will not merely be screened, but also, be displayed via video installation. Doing so can better reflect the diversity in the creation of contemporary experimental image.
"The year 2020 started in a weird way, with the smartest creatures on the planet beginning to fear a virus emerging from nowhere absurdly. It is impossible to present an exhibition without exploring our current anxiety at this moment in time. When sorting out my past works, I found that my thoughts on the living environment were buried in the "evolution" of my art. With the passage of time, I have been constantly upgrading the accuracy of my focus in my works. These pieces directly and straightforwardly depict individual struggle and revel in the social tide.", the author of the works presented at "Straightforward", Chen Qiang, explains.
When: September 17–October 18, 2020
Where: Ox Warehouse, 15 Rua do Volong, GF, 1F & 2F Gallery, Macau
How much: Free admission
For more information, call +853 2853 0026, send an email to [email protected] or check the event's Facebook page
Tags
Related Posts