We're almost halfway through 2018, and we're so excited that summer is finally here. June is looking as promising as ever with a bunch of interesting happenings such as festivals, competitions, and exhibitions in every corner of our city. Don't let the heat stop you from checking out these events because you'll definitely miss out. Have you got your planners ready? Scroll down then.
(See featured image)
Indulge yourselves in a week-long celebration of every Italian thing you can imagine at Mandarin Oriental Macau's Vida Rica Bar this June. Be it making your own version of a Negroni with a Campari brand ambassador or enjoying a blissfully authentic pasta bar at the restaurant to a fine Italian cocktail celebration hosted by incredibly talented and creative mixologists that'll surely make your night the most extraordinary; the Italian affair at Mandarin Oriental Macau has begun.
NEGRONI MASTERCLASS AND WORKSHOP 
Crowned as one of the world's greatest cocktails, the classic Italian concoction is made of every one ounce of Gin, Campari, red sweet Vermouth with a final touch of orange peel, that is best served on the rocks. This June, the Vida Rica Bar and Zoltan Konczol– Campari brand ambassador invite you for a series of workshops and masterclasses to create that perfect Negroni.
When: 8:00pm—9:30pm, Monday, June 4
Where: Vida Rica Bar, Mandarin Oriental Macau, 945 Avenida Dr. Sun Yat Sen, Nape, Macau
For more details, contact +853 8805 8928 or email [email protected]m; visit www.mandarinoriental.com or visit their Facebook page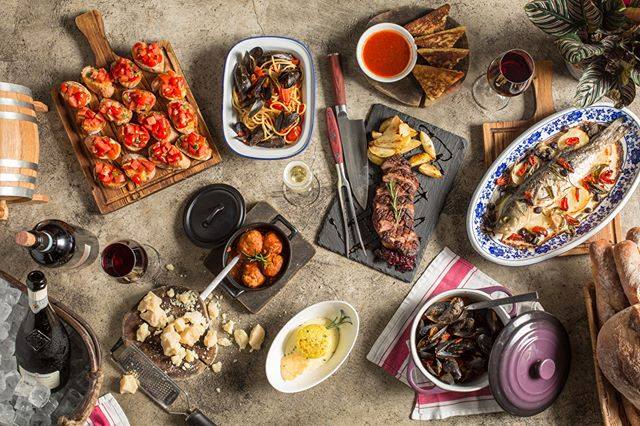 PASTA DELIZIOSA WITH CHEF SIMON CANNALONGA
It's a pasta party with an Italian chef, Simon Cannalonga who will be handcrafting an array of homemade pasta from risotto, spaghetti, penne to fettuccine, capellini, and fusilli. We hope you grow an appetite for the meal because it's going to be a memorable trip down pasta lane.
When: 7:00pm—11:00pm, Thursday—Sunday, June 7—10
Where: Vida Rica Bar, Mandarin Oriental Macau, 945 Avenida Dr. Sun Yat Sen, Nape, Macau
For more information and reservations please contact +853 8805 8928 and [email protected]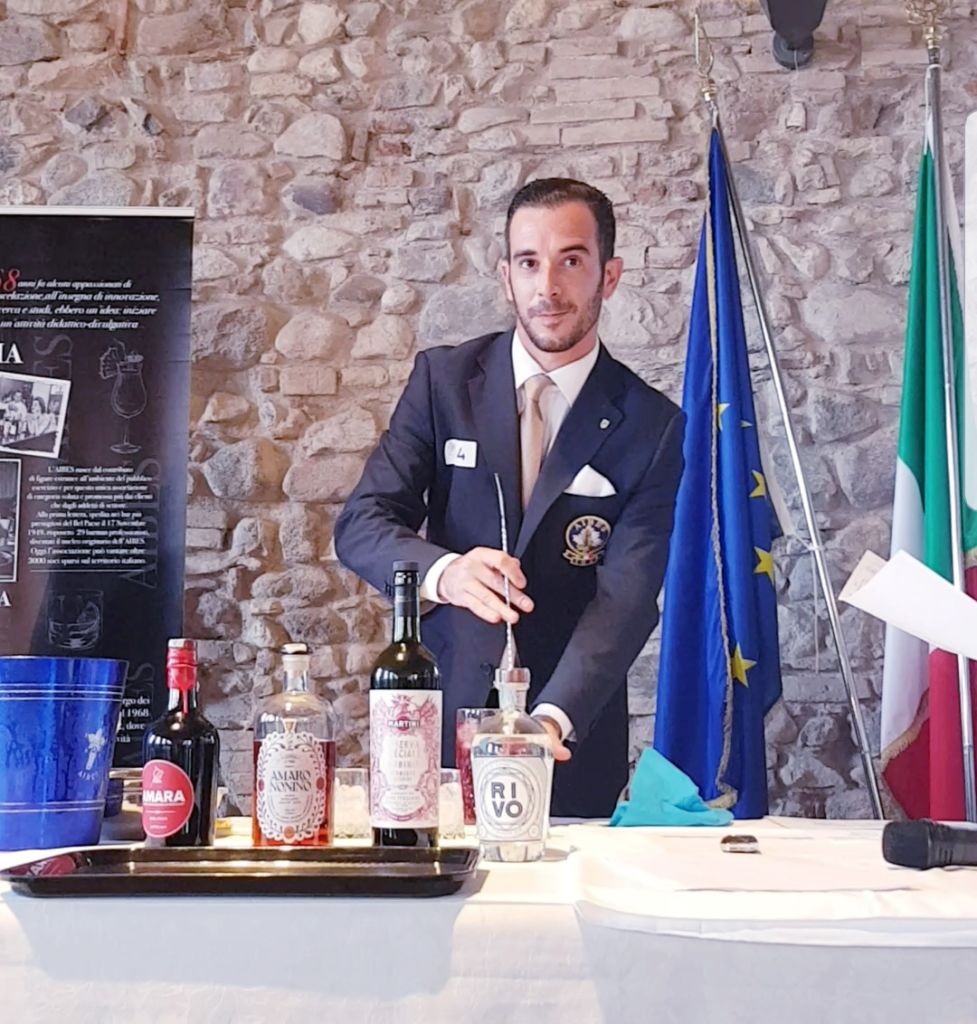 BAR STORIES CHAPTER 23: THE ITALIAN JOB
Embark on an Italian journey through the neighborhood and discover the flavors of the bespoken cocktails by Signore Matteo Arrigoni who will be showcasing a series of tailor-made cocktails. Don't take your eyes away from this innovative and creative mixologist or you will probably miss a thing or two of his tricks under his sleeves.
When: 9:00pm—12:30am, Thursday—Saturday, June 7—9
Where: Vida Rica Bar, Mandarin Oriental Macau, 945 Avenida Dr. Sun Yat Sen, Nape, Macau
For more details, contact +853 8805 8928 or email [email protected]m; visit www.mandarinoriental.com or visit their Facebook page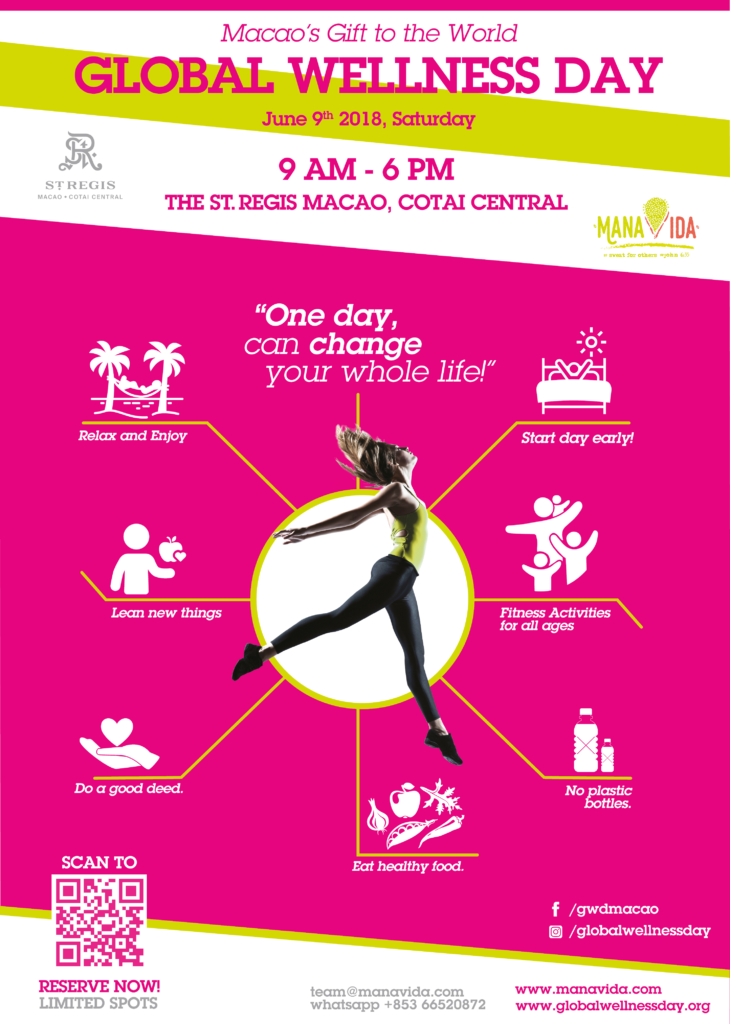 Celebrate the International Global Wellness Day a one-day event celebrating health and wellbeing with ManaVida at The St. Regis Macao's poolside. There are complimentary workout activities for adults and children such as Zumba, pilates, mini Spartans, rugby, Bollywood dance, and aquaerobics. The event has united with hundreds of spas and wellness organization in more than 72 countries from Turkey to Thailand to support wellness.
This campaign challenges you to change one aspect one your lives for a day and outlines seven steps to better wellness.
Drink more water
Walk for an hour
Shop locally and eat organically
Stop using plastic bottles
Do a good deed
Eat a family dinner
Go to bed at 10:00pm
Would you make a difference and say yes to these healthy lifestyle choices?
When: 9:00am—6:00pm, Saturday, June 9
Where: The St. Regis Macao, 8th-floor swimming pool side, Macau
How much: Entrance pass: MOP $150 per adult and child above three years old (includes one entrance ticket, access to the workout activities, and access to the swimming pool)
For more details on prices and packages please click here and for more information please call  +853 6652 0872 and [email protected]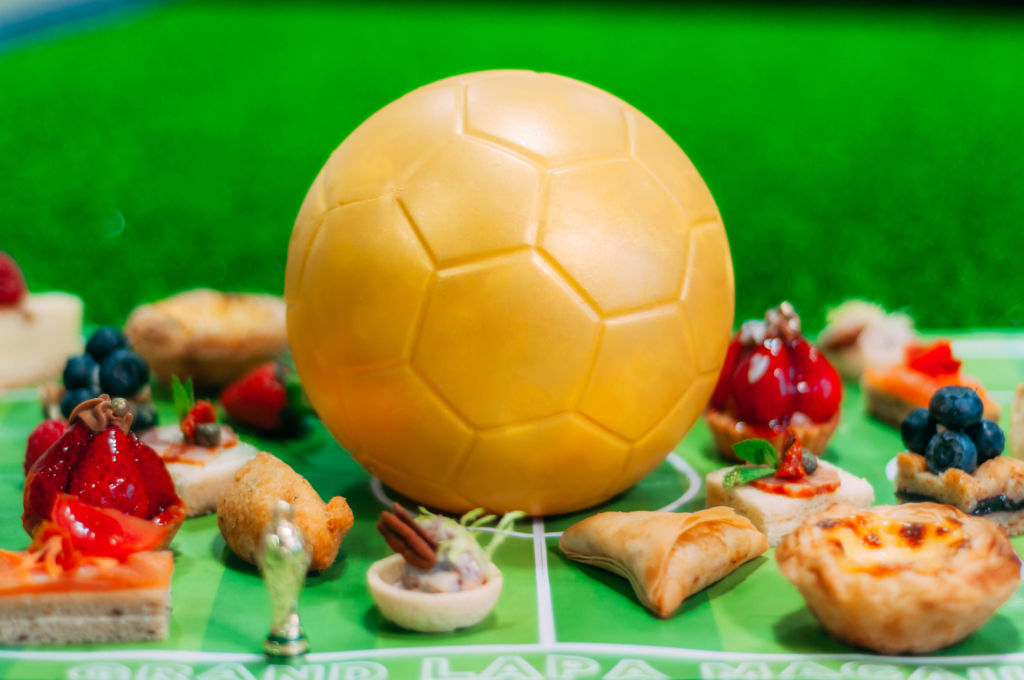 Wait no more because the 2018 FIFA World Cup is just around the corner and the Vasco Bar and Lounge at Grand Lapa will be celebrating the international soccer competition with a unique FIFA afternoon tea set, where you will be served with a golden soccer ball surrounded with many exquisite savory and sweet treats. Smash each ball open to reveal a variety of delicious candies or a lucky draw for a chance to win awesome prizes such as food and beverage vouchers of the hotel's signature restaurants and soccer merchandise such as team T-shirt and hats.
Enjoy a match or two as well, at the Atrium area that has a live coverage of the 2:00am match on Friday and Saturday and a special "buy-one-get-one-free" deal for beers, wines and standard cocktails that will be offered for the duration of the matches.
Seats are limited so make sure you book your seats early and reserve one of their specially made golden soccer balls.
When: Thursday—Saturday, June 14—16
Where: Vasco Bar and Lounge, Grand Lapa Hotel, No.956-1110 Avenida da Amizade, Macau
How much: FIFA afternoon tea set is MOP $468 for two persons, MOP $100 per person (to watch the matches in the Atrium area if no drinks are consumed)
For more information please call +853 8793 3831 or visit www.grandlapa.com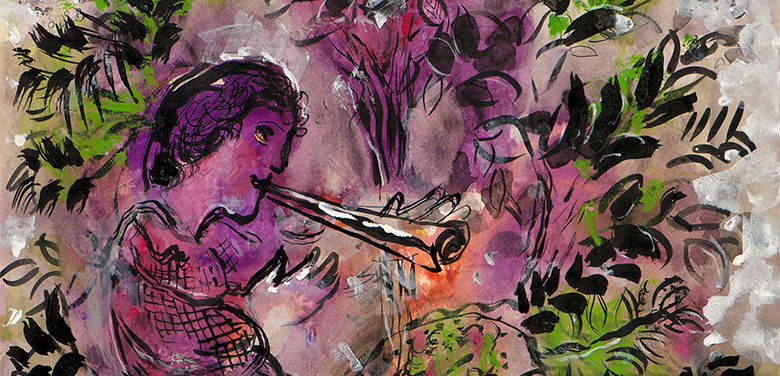 Holding its first exhibition here in Macau, the Macao Museum of Art is honored to have opened a selection of Marc Chagall's works such as paintings, gouaches, lithographs, costumes, and tapestries which will highlight the pre-eminence of light and color in his creations.
Marc Chagall is one of the major artists of the 20th century, with a world of unique and diverse cultural influences by which he encountered during his lifetime marked by war and exile. Chagall's Light and Color in Southern Frances explore the omnipresence of lights and colors in his work from the 1950s, inspired by the dazzling Mediterranean Sea and bright landscapes of the French River.
When: 10:00am—7:00pm, June 1—August 26, (closed on Mondays)
Where: Macao Museum of Art (MMA), Avenida Xian Xing Hai, Nape, Macau
How much: Free admission
For more information and details please visit www.mam.gov.mo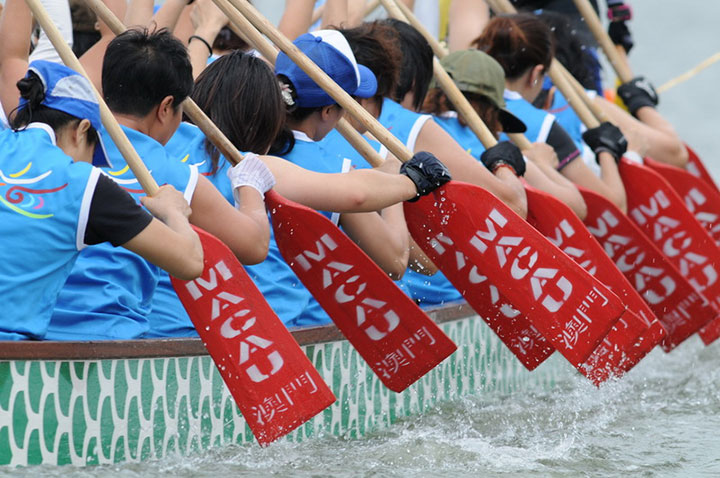 The dragon boat festival commemorated originally by the ancient patriotic Chinese poet Qu Yuan, who protested corruption by drowning himself. Nowadays, the celebrations revolve around the popular dragon boat races set in late May or June at the Paia Grande shorefront. Both local and foreign teams participate in various men and women's divisions, making the medal haul wide and diverse and has become one of the international sporting community's favorite outdoor activity in Macau.
When: Saturday—Monday, June 16—18
Where: Nam Van Lake Nautical Centre, Lago Nam Van, Macau
How much: Free admission
For more details and information please visit Macau's official sports website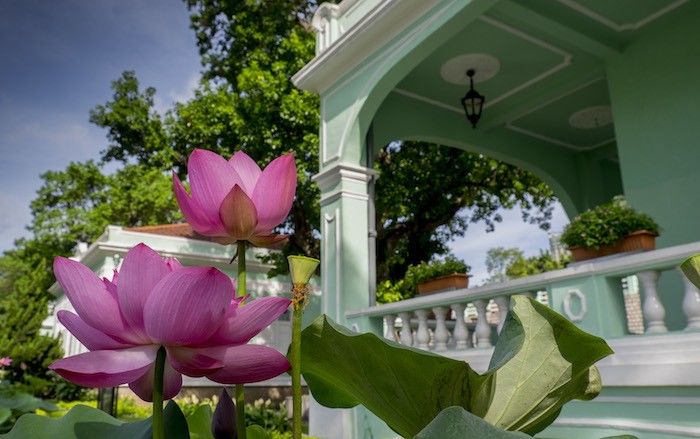 Every year during summertime the Macao Lotus Flower Festival, which showcases the beautiful perennial aquatic plant found far and wide throughout China is back. Each year the festival highlights a special lotus flower species, potted lotuses can also be found in major parks and on many streets in popular spots around Macau. Be sure to check out local Chinese restaurants for some lotus-themed cuisines that makes an appealing appearance to your appetite.
When: June 9—17
Where: Taipa Houses Museum, Avenida da Praia, Carmo Zone, Taipa and Lou Lim Ieoc Garden, 10 Estrada de Adolfo Loureiro, Macau
How much: Free admission
For more information please visit en.macaotourism.gov.mo
Tags