December is one of the best months in Macau full of exciting events. As we get closer to Christmas and New Year's celebrations, hotel and resort companies and the government prepare incredible activities – it's a great time to make the most of the pleasant weather and enjoy with friends and family! There are tons of events to choose from and selecting them might be tricky, so here's a list of some of the best. Alfresco activities include Macao Light Festival 2018, the Macao International Parade and Boa Vida Weekend Market. There is also the huge International Film Festival and Awards finally here for its 3rd edition, so enjoy unique movies (and some debuts) at Macau's largest cinema event.
(See featured image above)
In celebration of the 19th Anniversary of the city's return to China, thousands of overseas performers are coming to town to join local groups for the 2018 Macao International Parade. The party begins with an opening ceremony at the Ruins of St. Paul's where all groups get a chance to showcase their skills. The parade then continues throughout Macau's busy streets and avenues until it arrives at Sai Van Lake Square, where it culminates in a festive, carnival atmosphere.
When: 3:00pm–7:00pm, December 16, 2018
Where: Throughout Macau peninsula
Circuit: Ruins of St Paul's → Rua de S. Paulo → Rua da Palha → Largo de S. Domingos → Senado Square → Travessa do Roquete → Rua da Sé → Calçada de S. João → Avenida da Praia Grande → Avenida Panorâmica do Lago Nam Van → Avenida Doutor Stanley Ho → Sai Van Lake Square
How much: Free admission
For more information, check the event's official website or Facebook page, or call +853 2836 6866 or email them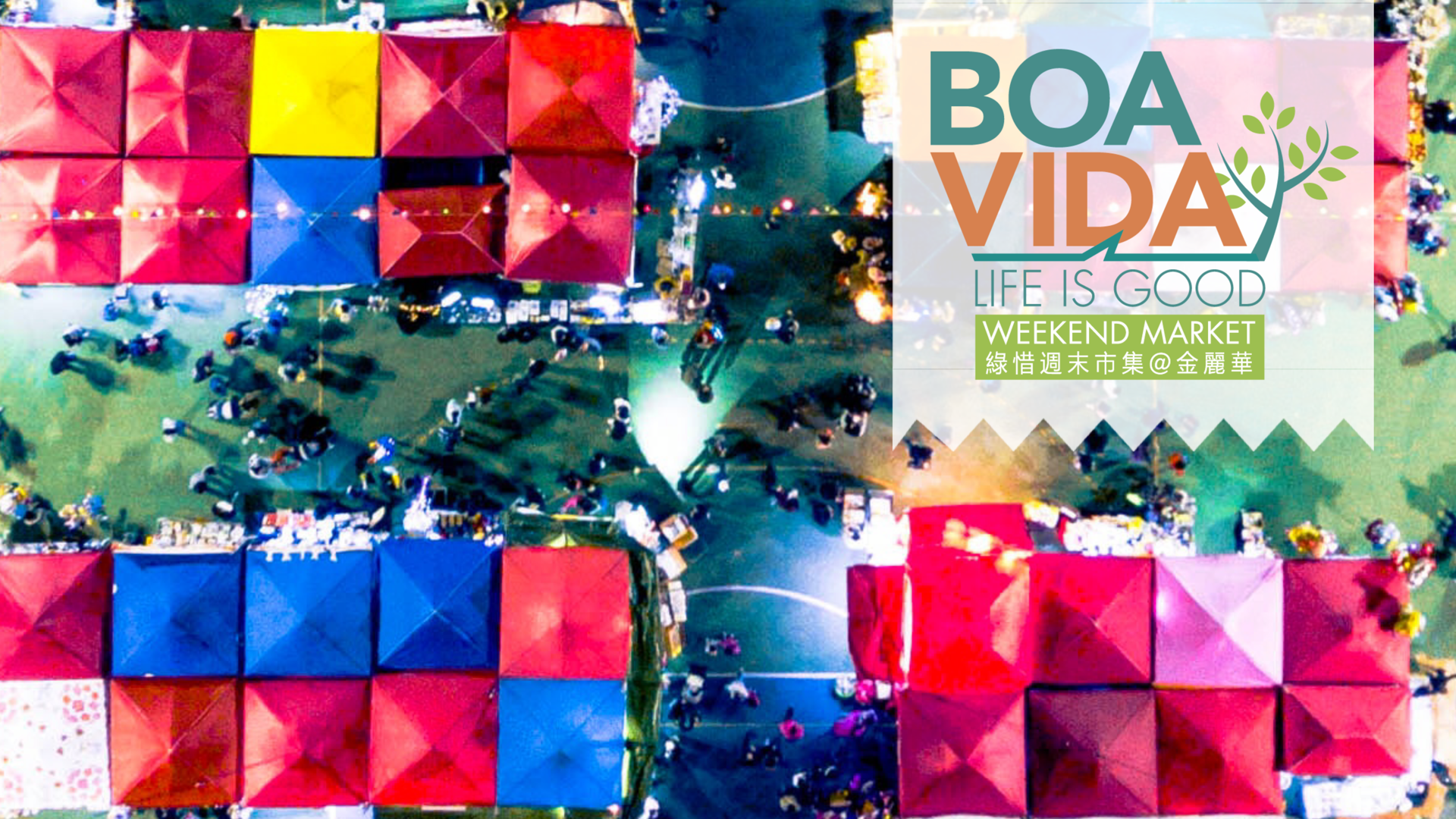 The Boa Vida Weekend Market is a community market embracing the "Boa Vida" lifestyle. In Portuguese, Boa Vida means "good life, good living", which is the motto of this two-day market. It is organized by Grand Lapa, Macau and Macau Flea Market Culture Association. Grand Lapa has developed a series of Boa Vida activities that will be held over the coming months as it celebrates its 35th anniversary in 2019, varying from culture to wine and dine, wellness to artistry and more. They hope to bridge generations, and bridge East with West, being true to Macau's DNA.
When: 2:00pm–9:00pm, Saturday and Sunday, December 8 and 9, 2018
Where: Grand Lapa Macau, 956-1110 Avenida da Amizade, Macau
How much: Free admission
For more details, visit Grand Lapa Macau Facebook page
"Macao Light Festival 2018 – Time Travel in Macao" will be staged throughout December, 2018. Revolving around the concept of time, the Festival will weave up local elements of gastronomy, humanity, architecture, culture, creativity and other realms. There will be three different routes expand through the city.
The event will not only manifest the city's East-meets-West cultures, but also portray nostalgic stories and childhood memories of Macau people, leading spectators onto a glittery journey across time and space in Macau. There will be food and five projection mapping shows will be staged at three locations as well, plus a projection show at the Taipa Municipal Market.
When: 7:00pm–10:00pm, December 2–31, 2018
Where: Route A (Play Time):  St. Dominic's Church → Ruins of St. Paul's → Pátio de Chôn Sau / Rua das Estalagens / Rua dos Ervanários → Largo do Pagode do Bazar → Camões Garden → Calçada da Igreja de S. Lázaro
Route B (Youth Time): Anim'Arte NAM VAN → Nam Van Lake Nautical Centre
Route C (Taipa Houses → Taipa Municipal Market → Pak Tai Temple and Square of Pak Tai Temple)
How much: Free admission
For additional information, call +853 2833 3000 or check MGTO official website for programming and routes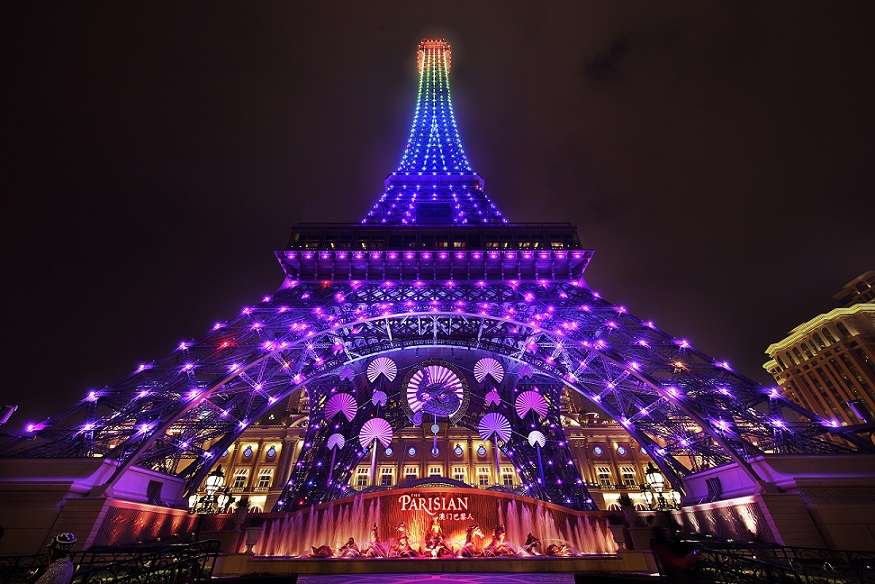 The Eiffel Tower's Christmas edition of the Grand Illumination light show performance features two Christmas programmes based on seasonal hits "Jingle Bell Rock" and "All I Want for Christmas Is You", and runs until the end of this year!
A highlight of the winter celebration will be a dazzling 3D light and sound spectacular – La Magie De Noël – which will delight audiences by projecting beautiful festive images on the sky ceiling of the Place Vendôme at Shoppes at Parisian throughout November and December, daily.
When: Daily, every 30 minutes from 12:00–9:00pm, November 15­–December 31, 2018
Where: Eiffel Tower and Place Vendôme at Shoppes at The Parisian Macao, Estrada do Istmo, Lote 3, Cotai
How much: Free admission
For more information, check The Parisian Macao website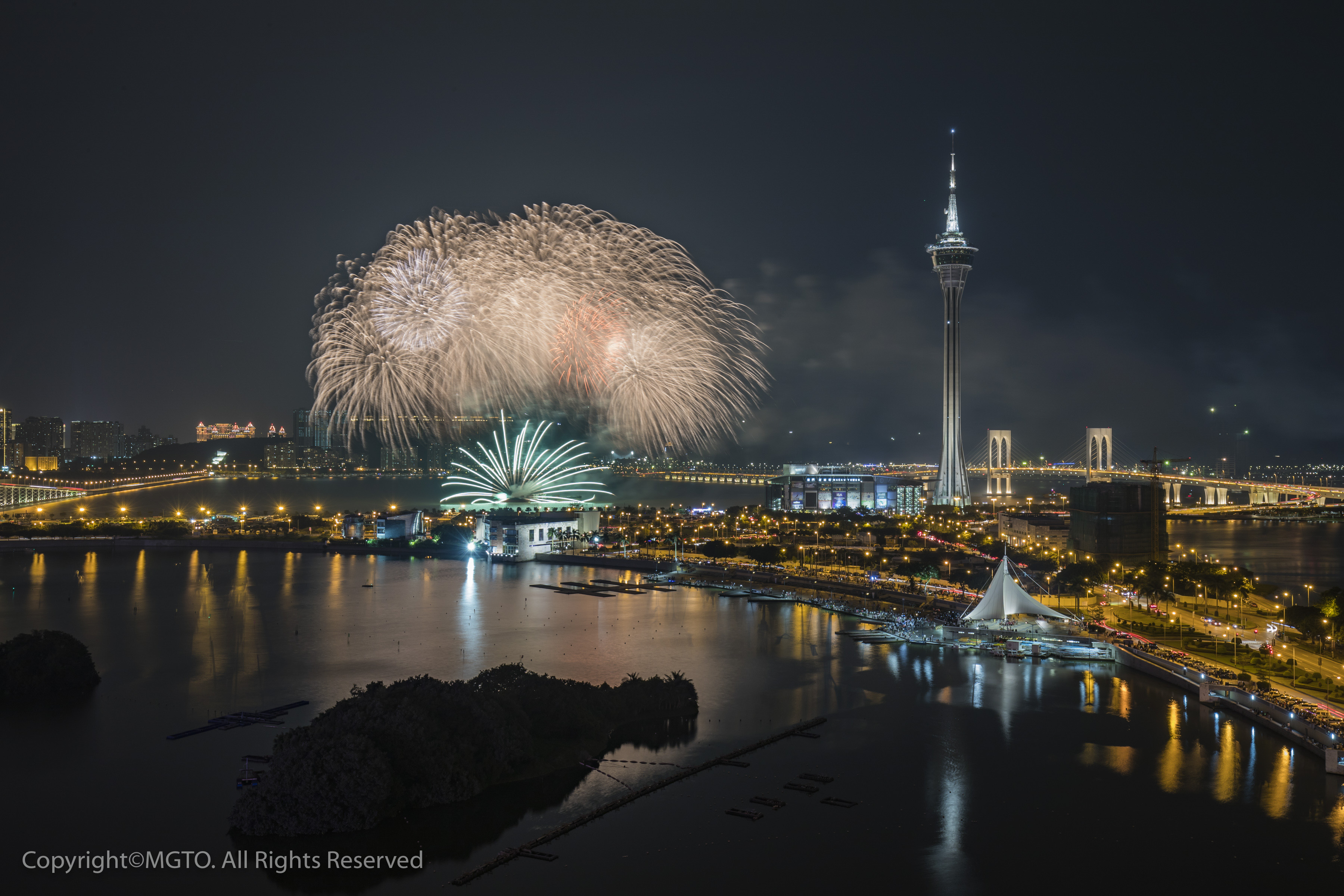 On the 19th Anniversary of the Establishment of the Macau SAR, and also on New Year's Eve, locals and visitors can enjoy fireworks displays lighting up the night skies at Macau Tower shorefront. The pyrotechnics will be accompanied by music, creating a memorable experience for spectators.
Other popular viewing points are from outside Kun Iam Ecumenical Centre, at Macao Science Center; the top of Penha Hill; from the Anim'Arte NAM VAN area, by the lakeside at Nam Van; and looking north from the Taipa shoreline. On both nights the performance lasts for approximately 15 minutes.
When: December 20 and 31, 2018 (at 9:00pm and 12:00pm, respectively)
Where: Next to Macau Tower, Kun Iam Ecumenical Centre, Macao Science Center, Penha Hill, Anim'Arte NAM VAN, other locations
How much: Free admission
For more information call +853 2831 5566
Tags