The temperature has dropped in Macau which means it's the perfect time to head indoors and spend some time trying out some delicious new additions to Macau's dining scene. Dive into some hotpot, try out some tasty Thai menus or embrace Wynn's new winter flavors! Here are Macau Lifestyle's dining suggestions for January. Happy eating, foodies!
XIAO LONG BAO DUMPLINGS AT NEWLY OPENED CRYSTAL JADE
(See featured image above)
Never tried xiao long bao dumplings? Well, this is your chance! Famous Asian restaurant Crystal Jade La Mian Xiao Long Bao just opened at Sands Cotai Central. Operated by the renowned Crystal Jade Culinary Concepts Holdings restaurant group, Crystal Jade La Mian Xiao Long Bao – which originated in Singapore – brings a contemporary twist to classic Beijing, Sichuan and Shanghai cuisines. Their handmade, freshly-steamed dumplings are so succulent, innovative and tasty, you won't be able to stop at one! Try Crystal Jade's multi-flavored basket with eight different ones: from foie gras to truffles, spicy beef to original, all have a distinctive taste! Also, check their Lanzhou la mian – peanut butter and chilli noodles soup – it's to die for!
A firm favourite with diners, the silky noodles are handmade to order and served with a rich soup simmered down from pork bones and Jinhua ham for at least eight hours, while each mouthwatering xiao long bao is folded with a minimum of 20 creases, filled with aromatic broth and steamed for exactly seven minutes.
When: January, 2019–onwards
Where: Crystal Jade, Shop 1026 level 1, Sands Cotai Central, Estrada do Istmo. s/n, Cotai
How much: Various prices
Eight-flavors dumplings basket – MOP $128
Lanzhou la mian noodles – MOP $78
For menu, opening hours and other information, check their official website and browse through their menu here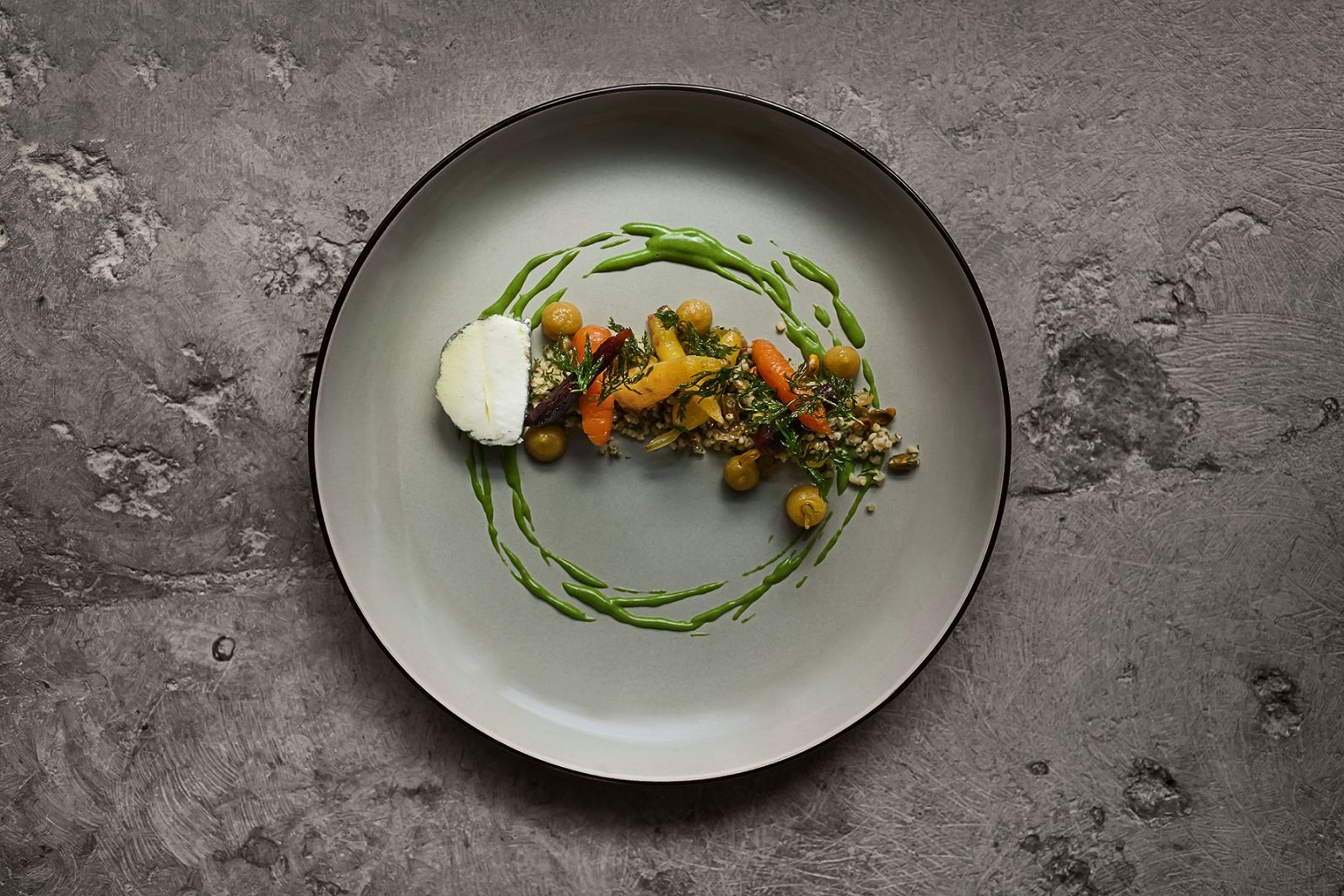 Credited with reimagining and reinvigorating the Portuguese culinary scene, celebrity Chef Henrique Sá Pessoa will bring exceptional cuisine from his Michelin two-star Alma restaurant in Lisbon, to his newly-opened Chiado Portuguese restaurant at Sands Cotai Central for a series of exclusive dining events on January 18, 19 and 21–26, 2019.
An innovative fine dining establishment, with signature cuisine served informally in a sophisticated ambience, Alma blends the finest ingredients with peerless technique, creativity and passion (Alma means "soul" in Portuguese). Chef Henrique draws on influences including his knowledge of the country's traditional cuisine, life in Lisbon, his travels around the world and his passion for Asia. Enjoy some of Chef Henrique's finest dishes from Alma right here in Macao at an entertaining and interactive dining experience as he introduces the best Portugal has to offer.
When: 6:00pm–11:00pm, January 18 and 19, 21–26, 2019
Where: Chiado Restaurant, Shop 2206, Level 2, Sands Cotai Central, Cotai
How much: Five-course tasting menu – MOP $788 per person
Wine pairing additional MOP $300
For more information and reservations, call +853 8113 8988, email [email protected] or check Chiado's website

With autumn just around the corner, it's time to enjoy hot pot and clay pot dishes with family and friends. Until February 28, 2019, Broadway Macau will turn int0 Broadway Food Street into Hot Pot Street, and presenting 60 tasty hot pot and clay pot selections. In addition to classic hot pots such as braised lamb brisket casserole at lei ka choi, Broadway Macau also introduces 14 new hot pot and clay pot dishes.
This October, the popular braised lamb brisket casserole at Lei Ka Choi is back; once again bringing guests quality grass-fed Chinese black lamb, plus crisp water chestnuts, silky bean curd skin and secret sauce. Last year, more than 7,000 of these casseroles were sold in six months, representing more than seven tons of lamb brisket used. The signature casserole is prepared in a traditional clay pot over a charcoal flame to ensure slow, even heat that tenderizes the meat and creates a harmony of flavors.
When: October 1, 2018–February 28, 2019
Where: Broadway Street Food, Broadway Macau, Avenida Marginal Flor de Lotus, Cotai
How much: Dishes prices start at MOP $68
For more information, check the event's official page
Lunch: 11:0pm–3:00pm, Monday–Friday (MOP $198 for 3-course lunch set, MOP $158 for 2-course lunch set)
Afternoon tea: 3:00pm–6:00pm (MOP $98/138)
Where: Café de Paris Monte-Carlo, Galaxy Macau™, Estrada da Baía da Nossa Senhora da Esperança, Cotai, +853 8883 2221
www.galaxymacau.com/en/dining/restaurants/cafe-de-paris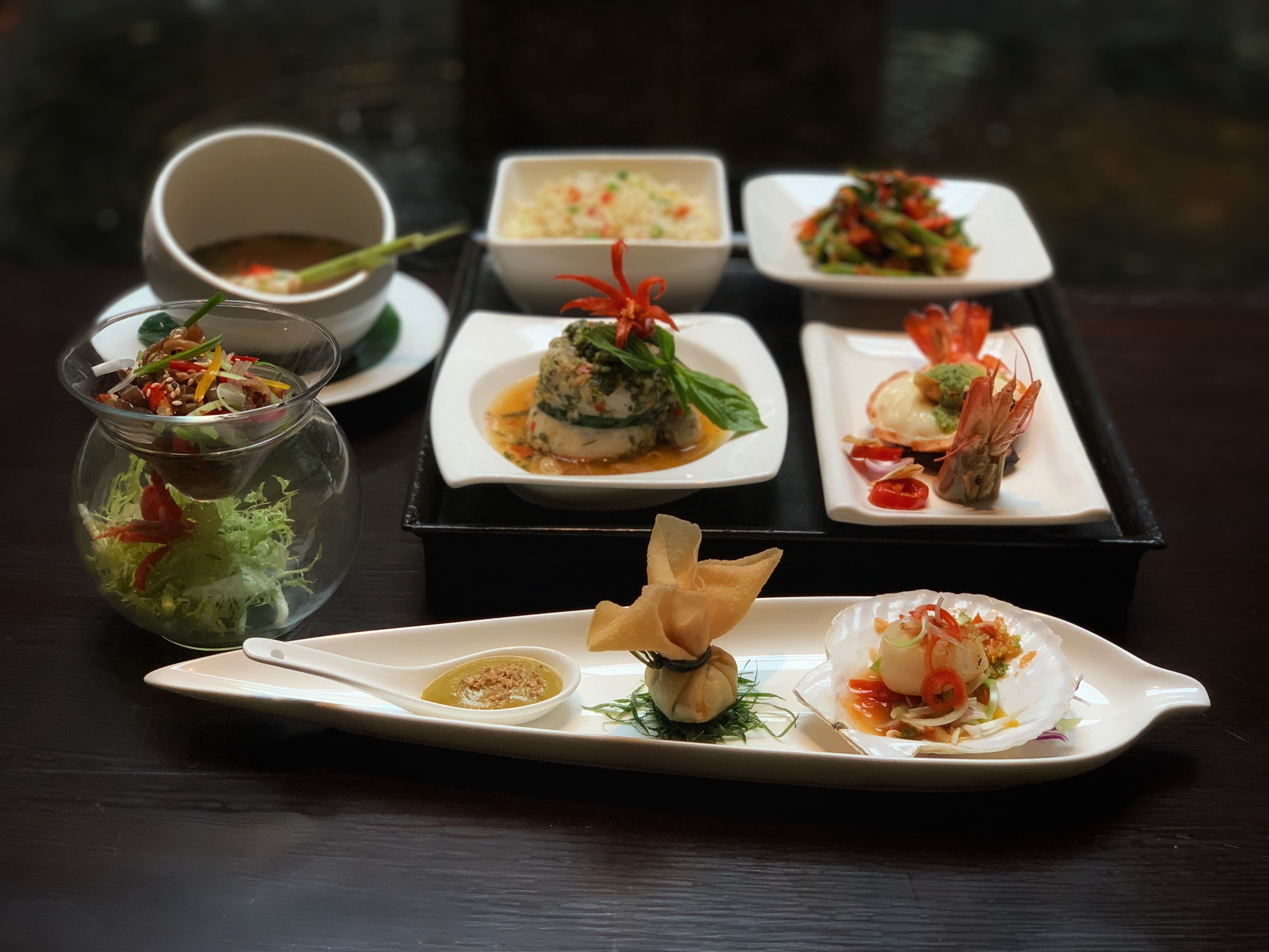 Overlooking Grand Lapa's beautifully landscaped swimming pool and lush tropical gardens, NAAM enjoys an idyllically peaceful setting in which to serve the magnificent tastes of authentic Thai cuisine in Macau. Using only the freshest produce and finest herbs and spices, our team of Thai chefs bring you an array of enticing dishes for lunch and dinner with two authentic lunch sets available on weekdays.
Named after the Thai word for water, NAAM's design is based around a stylish indoor pond and glass panel walls that create a relaxed, contemporary feel. NAAM Thai Restaurant is a recommended restaurant by The Michelin Guide HK Macau 2017 and Thai Select Restaurant appointed by Thai government.
When: Tuesday–Sunday, 12pm–2:30pm, 6:30pm–10:00pm
Where: NAAM, 956-1110 Avenida da Amizade, Macau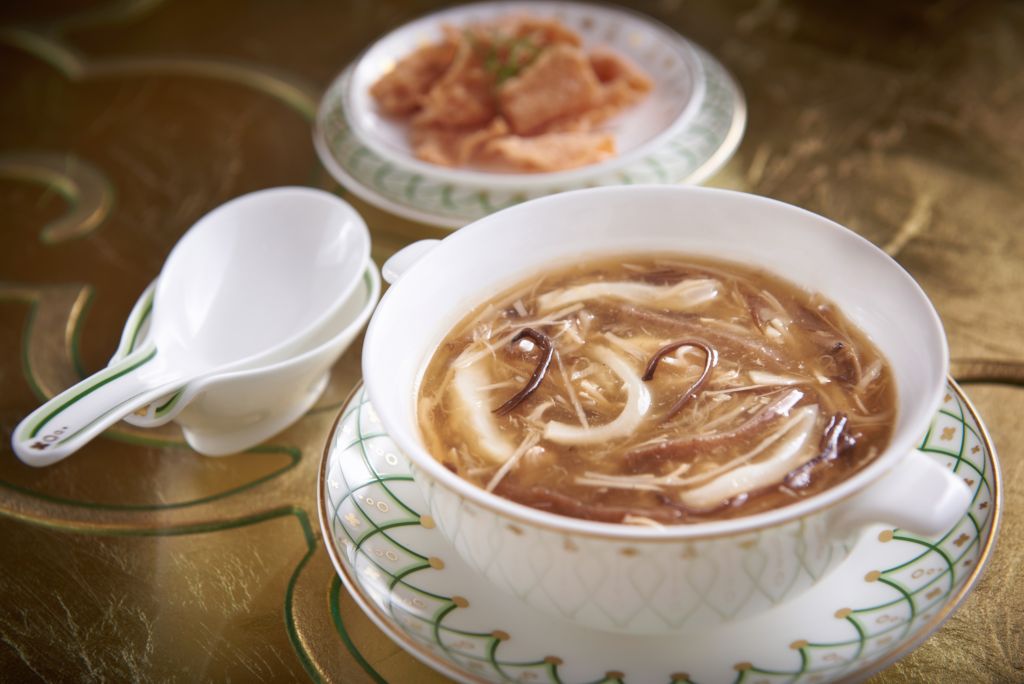 Winter is upon us and Wynn Macau and Wynn Palace have treats for all! Signature restaurants at these properties will present a very special selection of winter seasonal dishes designed to warm the soul from December 2018 until February 2019.
Golden Flower will present two lamb dishes which are designed to warm the soul. The first is the Sichuan style braised Mongolian lamb chops and chili sauce with garlic and vegetables. The lamb chops are specially selected from the Inner Mongolian grasslands, where the meat of the lamb is tender and juicy. The lamb also has a hint of spice and is cooked in a clay pot. Another highlight is the deep-fried spice-flavored te mana lamb ribs. These delicious New Zealand lamb ribs are full of flavor and sliced right at the table for guests to see. Some other restaurant in these properties are also having promotions like the mentioned above.
When: December, 2018–February, 2019
Where: Golden Flower, Wing Lei and Ristorante Il Teatro at Wynn Macau, Rua Cidade de Sintra, NAPE, Macau
SW Steakhouse at Wynn Palace, Avenida Da Nave Desportiva, Cotai
For enquiries and reservations at Wynn Macau, call +853 8986 3663. For even more details, visit: Wynn Macau website or call +853 2888 9966
For enquiries and reservations at Wynn Palace, call +853 8889 3663. For even more details, visit Wynn Palace website or call + 853 8889 8889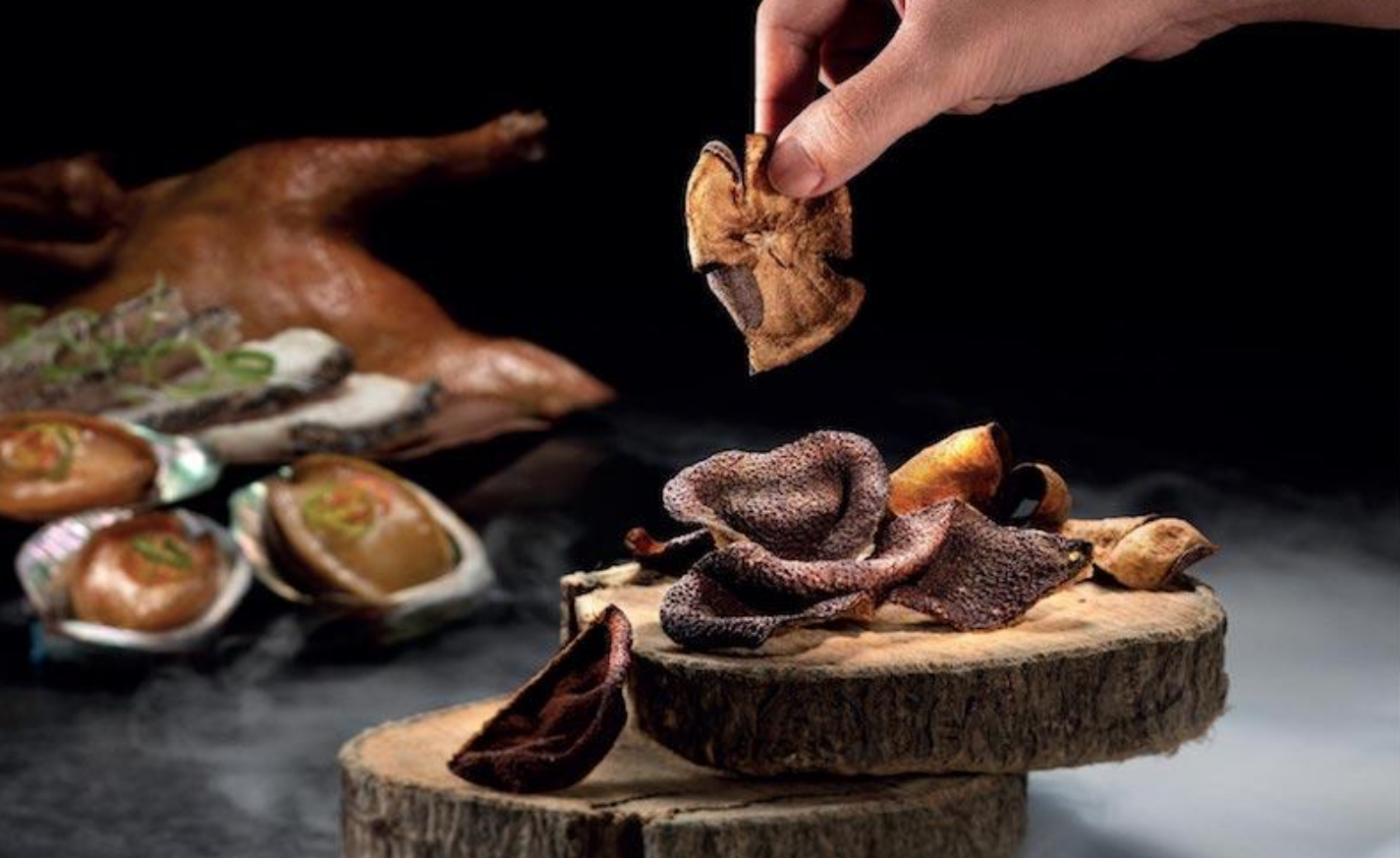 Xinhui chen pi or aged mandarin peel can be as valuable as gold. Difficult to preserve, there are records of as little as one catty fetching 6-figure prices. Prized for its unique slightly bitter citrus flavor, aged mandarin peel is also believed to confer numerous health benefits, and can be used in a wide variety of dishes, both savory and sweet, ranging from soups to desserts. It is also used to add an east/west dimension to cocktails. Savor their selection of aged mandarin peel dishes by January 6 and stay tuned for more creation soon!
When: January 6, 2019–onwards
Where: 12 Galaxy Macau restaurants, including China Rouge, The Noodle Kitchen and Cha Bei
For more information on menus and restaurants, browse through the promotion's official page
Share
Tags
Related Posts