The wait is over! Here is our selection of the best events to attend this November in Macau. If you're wondering what to do or where to go now that Art Macao is over, worry no more. We crafted a list for our readers who are looking for different and exciting things to do in the city. Read on and find out more.
(See featured image above)
Chef Graham Elliot is an internationally known celebrity chef and he's certainly ready to help you explore your passion for cooking. If you love cooking and are keen on learning more about where and how to buy the freshest and best ingredients, embark on this amazing adventure and book your spot to have a culinary tour with this renowned chef. Read on and find out more!
Roll up your sleeves, put on your apron, and get ready for a culinary excursion! Imagine yourself as a one-day apprentice to the host of popular American cooking TV show and celebrity chef of Coast–Chef Graham Elliot! He is about to take you onto a culinary journey you won't forget and it all starts with Chef Graham. If you love everything that has to do with cooking and gastronomy, this is your chance to do it all with one of the experts by your side. Participants on this tour will head to the local market to source for fresh ingredients such as fish, seafood, meat, and vegetables with Chef Graham. This adventure is followed by an exclusive cooking class with tips and comments from the chef himself.
When: 8:30am–1:00pm, Saturday or Sunday, November 16 or 17, 2019
Where: Vista, MGM Cotai, Avenida da Nave Desportiva, Cotai
How much: MOP $1,288* per person
For inquiries and reservations, call +853 8806 2328
Full payment in advance is required to guarantee the booking. Seats are limited with 10 vacancies for each session only. Participants must be aged 10 years or above.
*All prices are subject to 10% service charge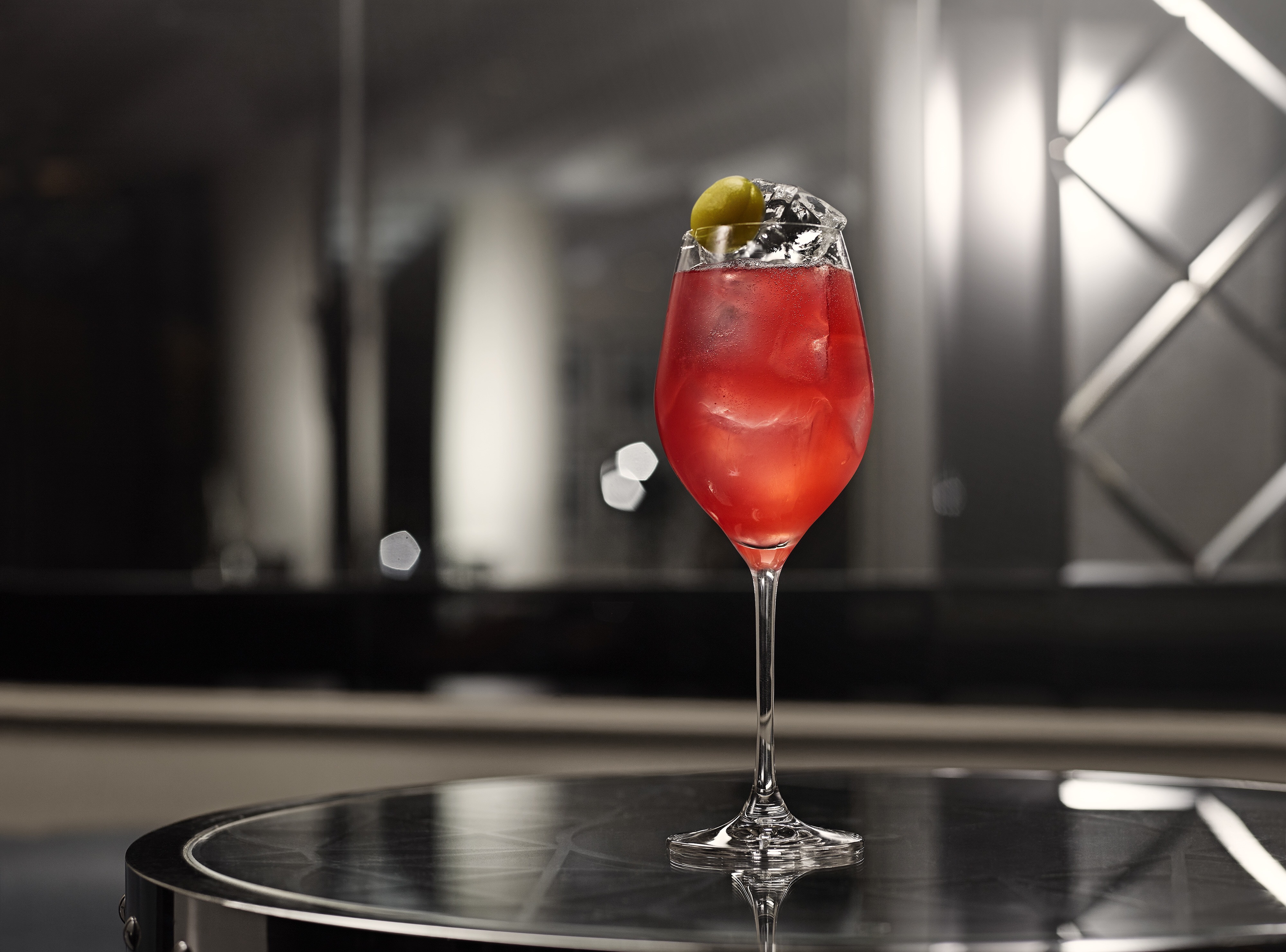 Known as the No. 1 World's 50 Best Bars in 2017, head bartender Maxim Schulte from The American Bar in Savoy will feature handcrafted drinks from the new Songbook menu. Schulte has won several international bartending competitions and his creation Stack of Fortune (white cocoa cream, orange blossom, and bitters, lime, mint and pea blue butterfly soda with gin) was hailed as "the best gin cocktail in the world" in early 2018.
When: 9:00pm till late, Thursday–Saturday, November 14–16, 2019
Where: Vida Rica Bar, Mandarin Oriental, Macau, 945 Avenida Dr. Sun Yat Sen, NAPE, Macau
For more information and reservations, call +853 8805 8928 or send an email to [email protected]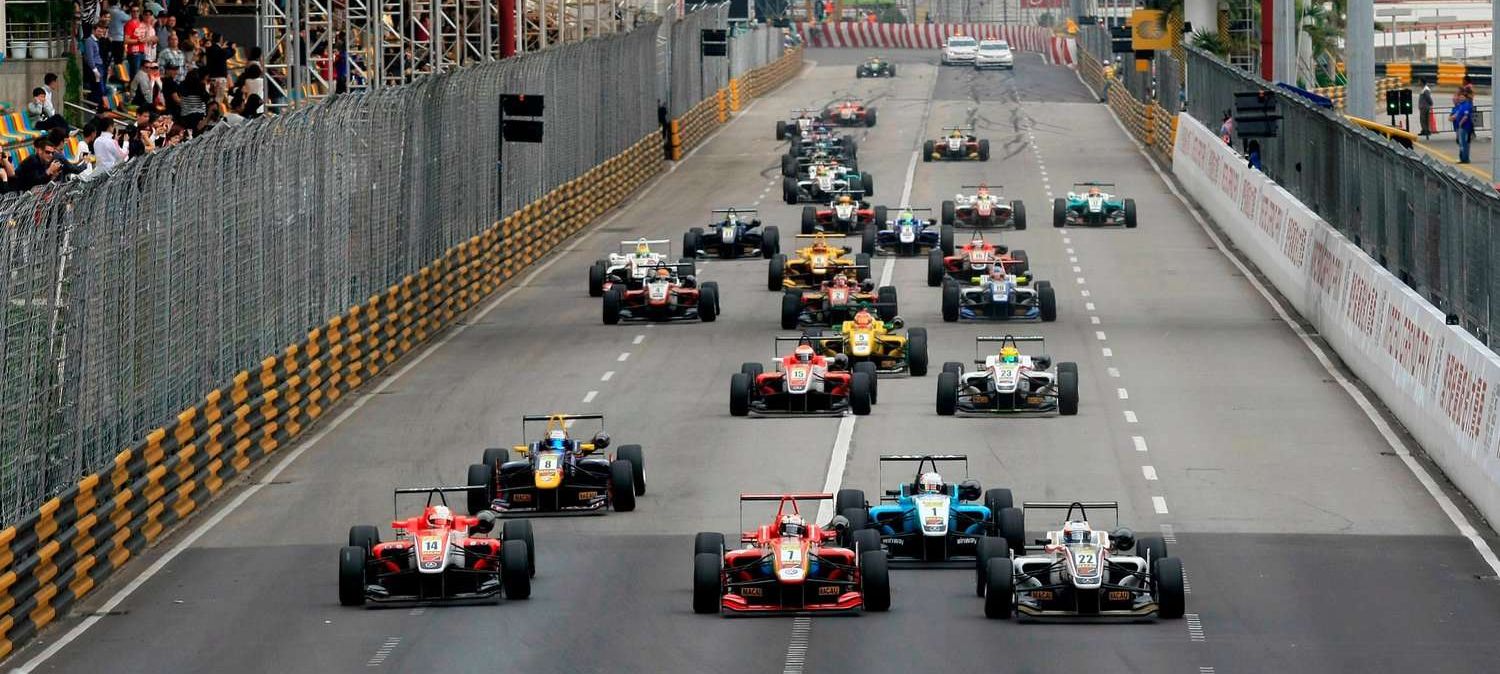 Recognized as the most internationally prestigious event on the local calendar, the legendary Macau Grand Prix–now edging into its sixth decade–pits the best motorcycle, WTCC and Formula 3 racers in the world against each other and the clock in dedicated competitions along the narrow, twisting Guia street circuit of Macau city. The high-pitched whine of racing engines, the roar of the crowd, and the adrenalin-charged atmosphere make for a colorful four days of non-stop, head-turning excitement.
When: November 14–17, 2019
Where: Guia Circuit, Macau Peninsula 
How much: MOP $50–900
For more information, call +853 2858 0762 or check the event's official website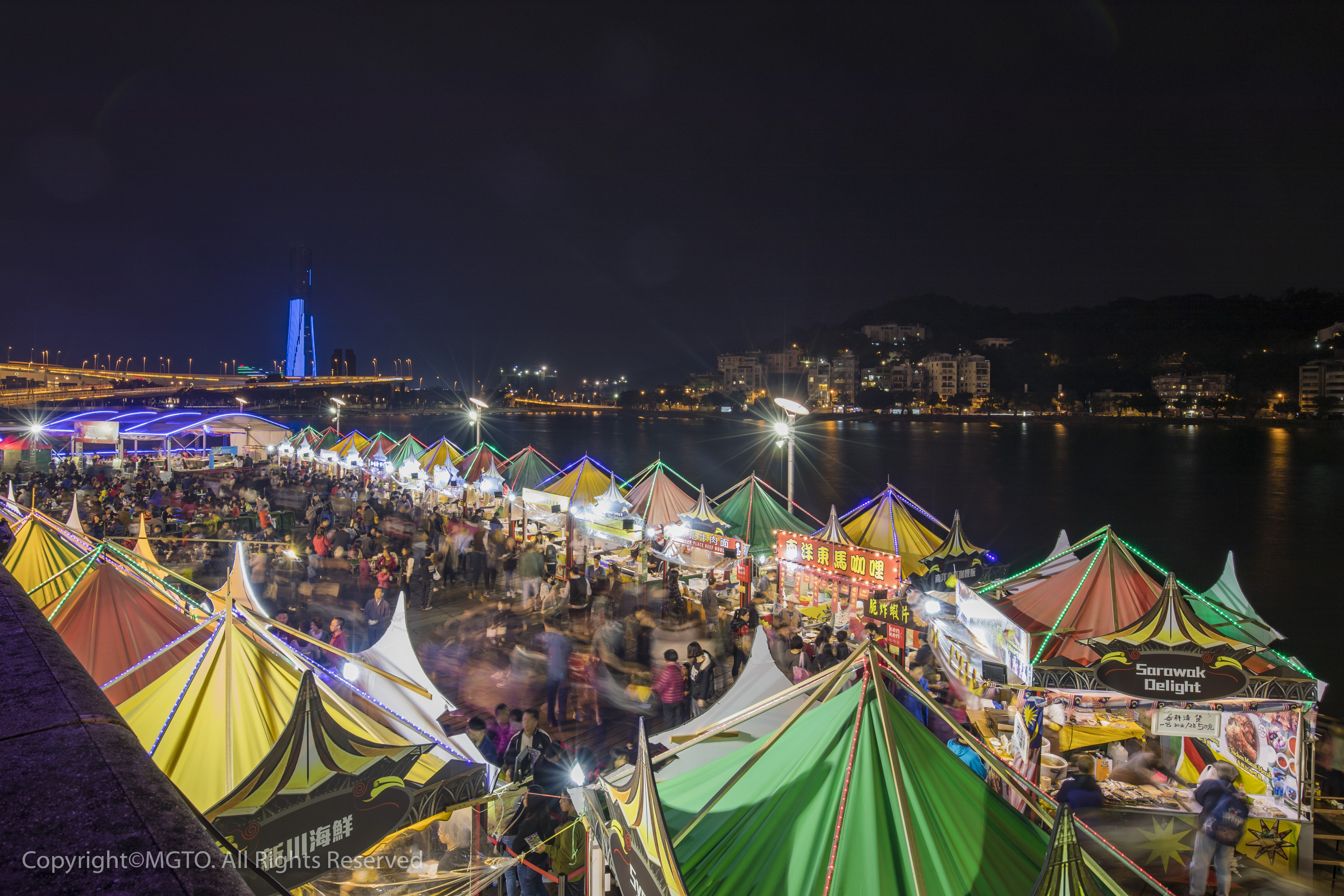 Every year around November, the Macau Food Festival–located in the rotunda opposite the Macau Tower–attracts local residents and visitors tempted by delicious Asian, European, Mainland Chinese, and local delicacies. Liberally salted with exciting live entertainment, games and beer competitions, this food fest has become a firm favorite for its uninhibited, relaxed and welcoming atmosphere of street stalls, booths, and tents. The event is organized by the United Association of Food and Beverage Merchants of Macau.
When: November 8–24, 2019
Where: Sai Van Lake Square, Largo da Torre de Macau, Macau
How much: Free admission (each dish has its own pricing)
For more information, call +853 2857 5765 or check here

The "7th Latin American Cultural Festival" organized by the Macao Association for the Promotion of Exchange between Asia Pacific and Latin America (MAPEAL) is held from October 11 to November 30, 2019, in Macau. The participating countries of this year include Argentina, Brazil, Chile, Colombia, Cuba, Ecuador, Mexico, Panama, Peru, Uruguay, and Venezuela. The festival consists of thirteen different cultural activities namely photo exhibitions, a gourmet food festival, cooking demonstrations, coffee and tea festival, Latin wine and spirits festival, but also a music and dance party, among other events!
Photo exhibitions include: "Latin American Historical Sites and Relics", Celebration of the 60th Anniversary of Parliamentary Relations Between China and Uruguay (1959-2019), "In Touch with Argentina" and "In Touch with Brazil". The food festival integrates delicacies from Uruguay, Panama, Brazil, Peru, and Chile, while the cooking demonstrations by Latin American chefs happen for both chefs and students, but also the general public. There's also a Macao-Latin Coffee and Tea Festival – "National Barista Champions Workshop" and much more to enjoy in the mega happening.
When: October 11–November 30, 2019
"In Touch with Brazil" – November 1–11, 2019
Brazilian Gastronomy Week – November 1–7, 2019
Peruvian Gastronomy Week – November 12–17, 2019
Chilean Gastronomy Week – November 18–24, 2019
Where: Macau Tower, Tromba Rija Restaurant, Macau University of Science and Technology, University of Macau, Rui Cunha Foundation, MGM Cotai
How much: Free admission for most events
The Latin American Gastronomy Week events cost MOP $175 and over
For more information, send an email to [email protected] or check the festival's official website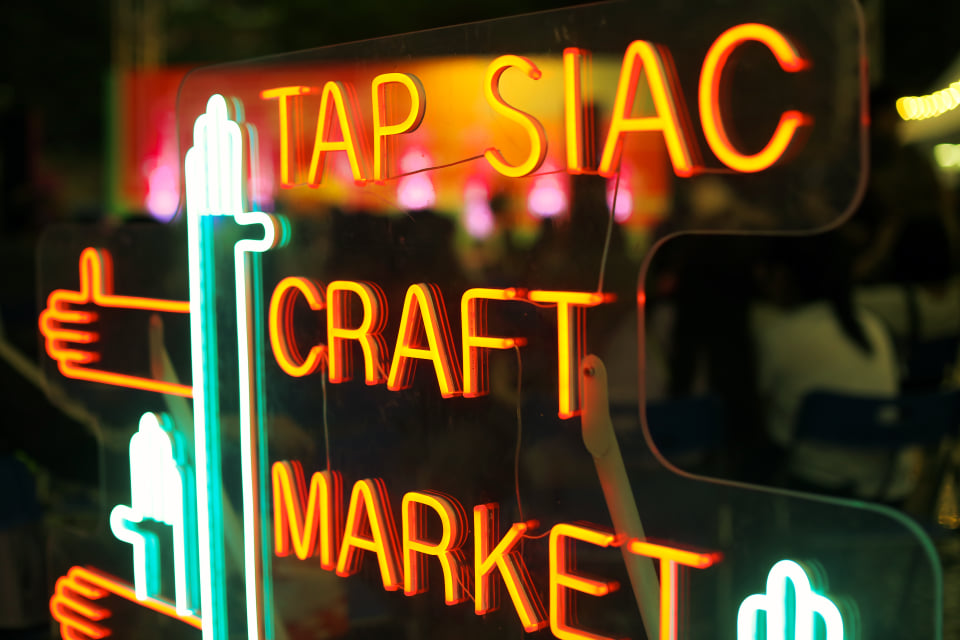 The Tap Siac Craft Market is held from November 15 to 17 and 22 to 24, 2019 at the Tap Siac Square. Inaugurated in 2008, the Tap Siac Craft Market has been a platform for cultural and creative practitioners to display and sell their products. It has become a well-known cultural and creative market, attracting local and overseas creative talents to participate. This edition of the "Tap Siac Craft Market" features over 220 handicraft and creative gastronomy stalls, showcasing a diverse range of creative products by cultural and creative practitioners from Macau and Asian regions. Concurrently, music performances and handicraft workshops will be held for the public to enjoy a diverse range of activities.
When: November 15–17 and 22–24, 2019
Where: Tap Seac Square, Avenida do Conselheiro Ferreira de Almeida, Macau
How much: Free admission
For more information, check their Facebook page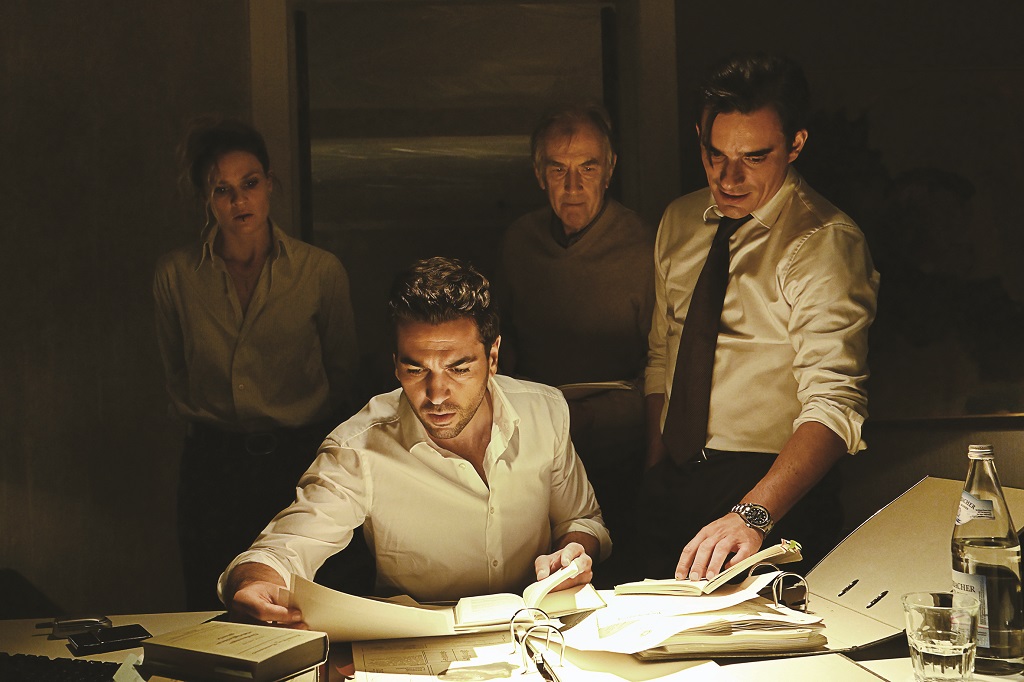 Cinematheque Passion and Goethe-Institut Hong Kong team up for the fourth time to present the German Film Festival [email protected] 2019 from October 19 to November 13, 2019. The festival features ten recent thought-provoking German works, two "Macao Special" films and four compelling works from Director-in-focus Volker Schlöndorff, followed by a talk that will explore the artistic practice of this German film maestro.
Adapted from a real-life event, opening film Balloon transports the audience back forty years when Germany was split between the East and West. Portraying a family that plans to escape East Germany to the West in a hot-air balloon, this compelling film depicts people's hope and fight for freedom.
When: October 19–November 13, 2019
Where: Cinematheque Passion, 13 Travessa da Paixão, Macau
How much: MOP $60
Full-time students and senior citizens age 65 or above can enjoy 50% discount
Tickets are available from Saturday, October 5, 2019 onwards
For more information, call +853 2852 2585 or check their website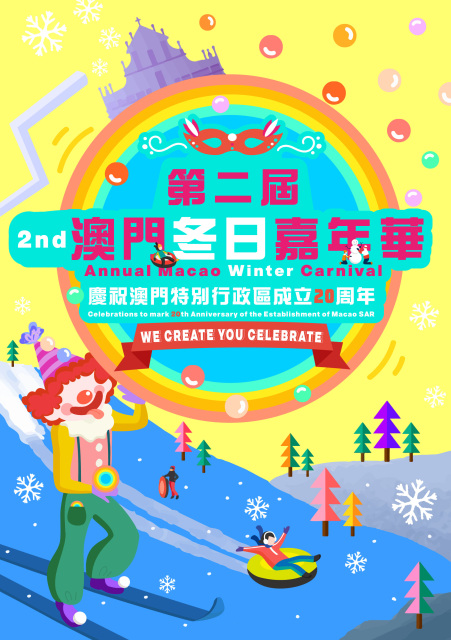 This year's edition of the Macao Winter Carnival celebrates the 20th anniversary of the establishment of the Macao SAR. The carnival–now in its second year–will feature what the organizers call a "frosty paradise zone", "mak mak maze", "creativity cultural zone" and "Macao wine & dine area".
When: 1:00pm–10:00pm, Friday–Sunday, October 31–December 1, 2019
Where: Adjacent to Macau Tower, Largo da Torre de Macau
How much: Free admission
For more information, call +853 2835 5601, send an email to [email protected] or check the event's website or Facebook page
Tags